Muzen Wild Mini is the Ultimate Outdoor Adventure Speaker
The little boy inside us is looking at this thing with such anticipation. Sporting a rugged and retro styling and stunning sound output ready to be unleashed, the powerful and portable Muzen Wild Mini is the ultimate choice for your outdoor adventures when you need to take the music everywhere.

You'll Also Like:
JBL's New Audio Lineup Takes the Party Portable
15 Best Headphones for Running and Working Out
LG XBOOM GO PL Series Pumps Up the Party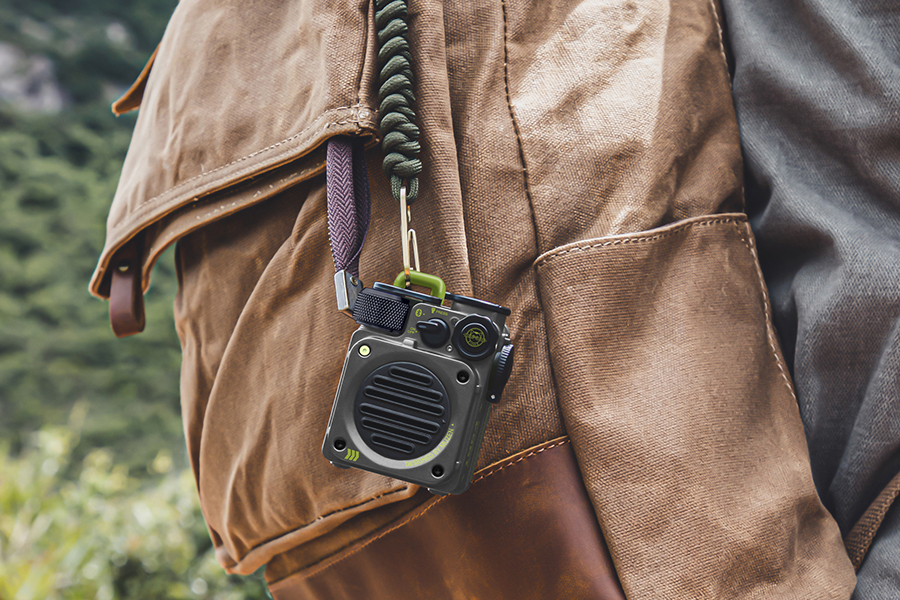 Sure, you can plug in your headphones and enjoy a nature music party for one, or you can use the Muzen Wild Mini. And yes, of course, any old speaker could do, but c'mon guys, look at this bad boy. We want one, and we don't even care how much it costs!
If you're a frugal spender, then you'll be surprised to learn that it's available right now on Kickstarter for a Super Early Bird backing price of only USD$69. At 30% off the retail price when it hits the market, the Muzen Wild Mini is an affordable portable Bluetooth speaker with a military-style aesthetic. Ready to rock your world wherever you go with a surprisingly big and crisp sound, the Muzen Wild Mini features an all-metal body design, Bluetooth 5.0 connectivity, IPX5 water resistance, and a built-in SOS flashlight.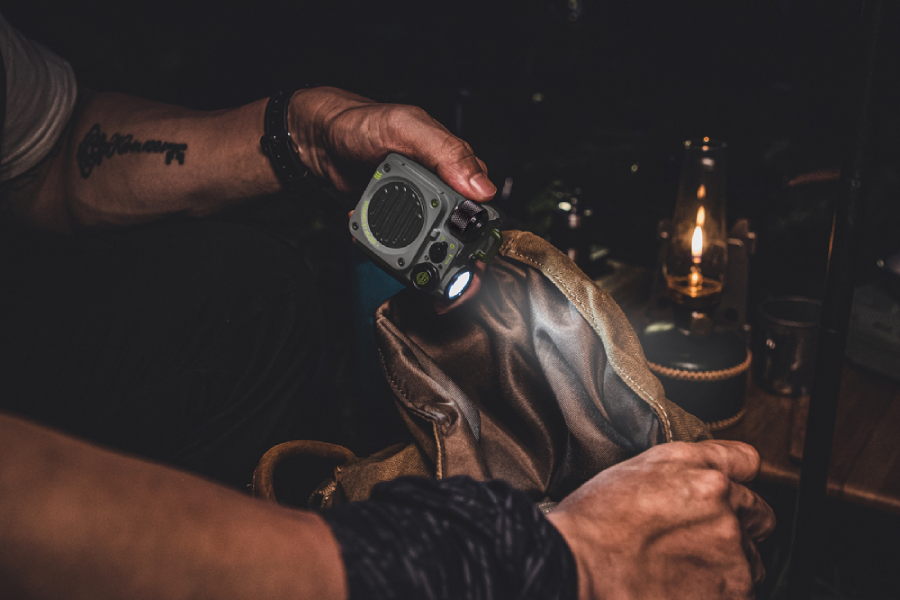 Featuring a distinctive military aesthetic and a high-density zinc alloy body crafted using a 5-sided die casting process, Muzen Wild Mini is a robust and seamless speaker for even the toughest adventures. Combining camouflage elements, ammo box toughness, and the durability of armoured vehicles like the iconic Humvee – recently electrified – the Muzen Wild Mini is tough-as-nails.
Using a large-diameter speaker made from a rare-earth magnet (N40 NdFeB magnet) for optimal sound delivery, the Muzen Wild Mini outperforms much larger speakers. Packed with six hours of booming tunes on a single charge, it's got you for pretty much the entire day. And with a mechanical metal volume knob, booming audio is at your fingertips.
Available now from Kickstarter, get 30% off your Muzen Wild Mini with the Super Early Bird price of only USD$69.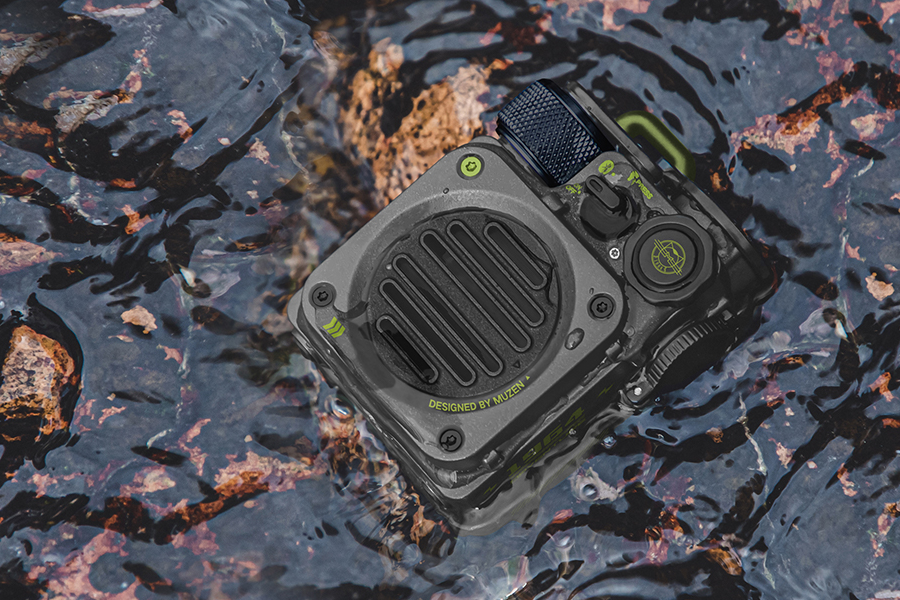 You'll Also Like:
JBL's New Audio Lineup Takes the Party Portable
Panasonic's Wearable Gaming Speaker System Wraps You in Sound
LG XBOOM GO PL Series Pumps Up the Party