'3 Footed Monster' Magnetic Camera Mount System
A number of innovative products come across the desks of Man of Many, but nothing quite as badass or as ingenious as what we are showing off today. The 3 Footed Monster is an Australian-made magnetic mounting system that can be used with pretty much anything you can think of – your phone, camera, a GoPro, non-GoPro action cameras, lights, you name it. This monster magnetic mounting system is tough as nuts and ready to take your cinematic ideas to a new dimension of action.
You'll also like:
Panasonic LUMIX G100 IS the Ideal Camera for Vloggers
Is It Really Worth Upgrading to the GoPro HERO9?
GoPro HERO9 Black Release Date and Price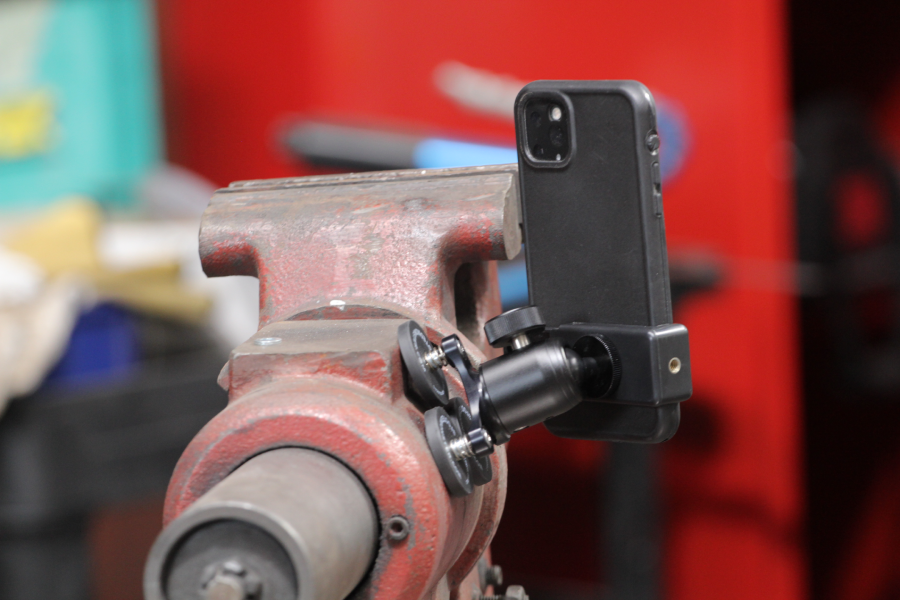 Now when action cameras first hit the market 3M mounting tape was usually the go-to solution for keeping things secure during that drive-by shot. However, if you don't have a Hollywood movie budget, this single-use solution pales in comparison to what the 3 Footed Monster has to offer. Conjured up over the COVID-19 lockdown period, this ingenious Australian has engineered a groundbreaking product that might just revolutionise the camera mounting system game for good.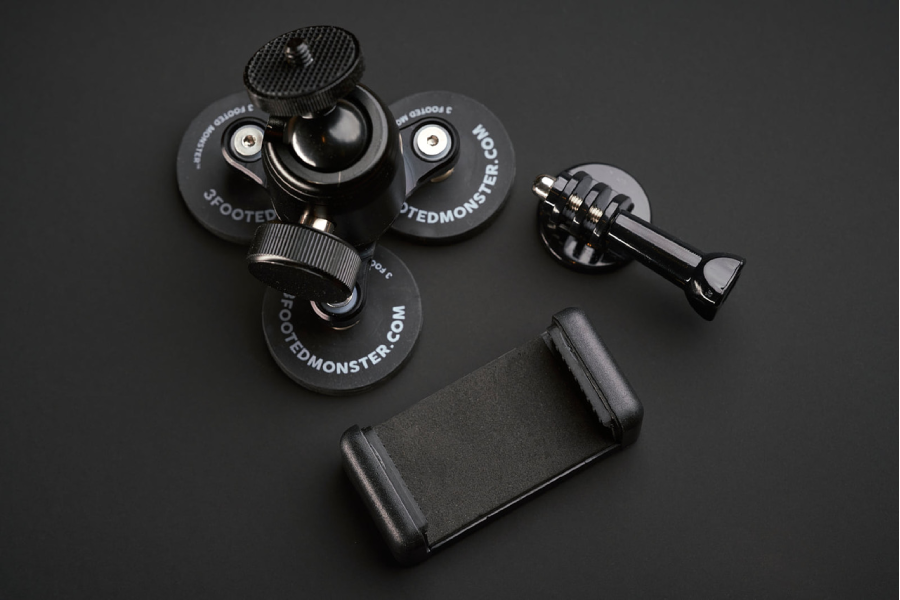 The 3 Footed Monster
Initially made for just himself, he is now unveiling his 3 Footed Monster to the world. Crafted from 6061 T6 billet aluminium, the mounting system base features three sprung rubber-coated Neodymium magnets, with each boasting 10kg of pull strength. While it will undoubtedly take a monster effort to knock this off, there is tether hook included for added camera safety. Atop the base is a 360° ball head with a generic 1/4 20 camera thread. And included in the kit are added attachments for a GoPro and smartphones.
When you consider how many metal surfaces there are around you, it makes you wonder how nobody invented it earlier. Eliminating the need for expensive mounting systems, you can safely and securely mount pretty much anything to any metal surface, beyond just the side of your car. Photographers could attach an external flash above their portrait subjects. Keep instructions in view by mounting your smartphone to your vice grip.
If you thought the 3 Footed Monster was impressive, then wait until you see the two larger and far more powerful versions on the way. Stay tuned for, what we at Man of Many are affectionately calling the four and five footed monsters when they arrive in 2021.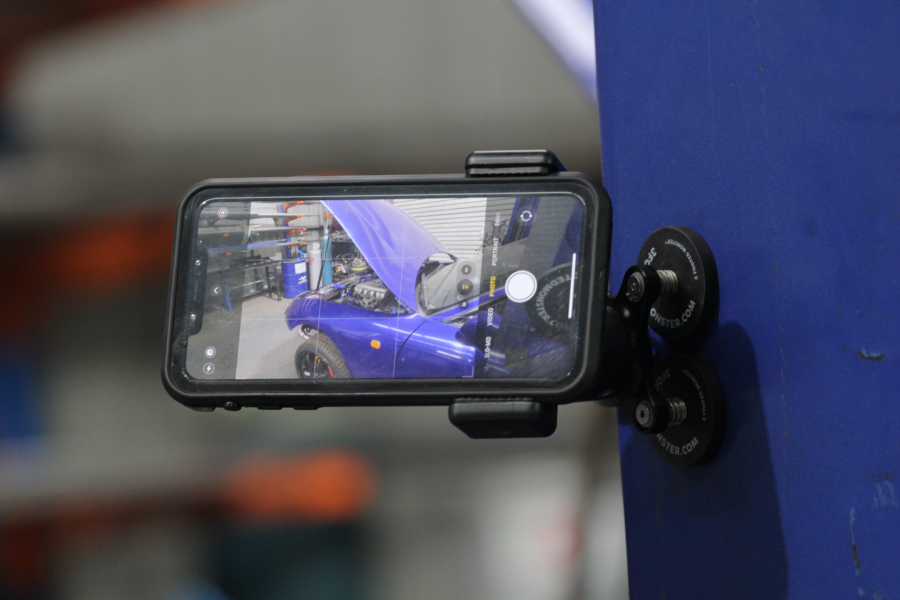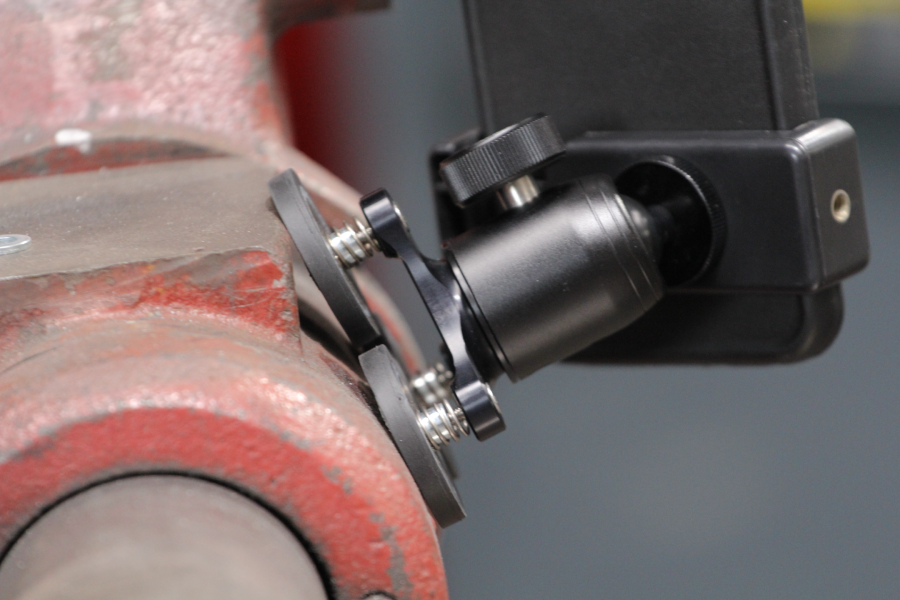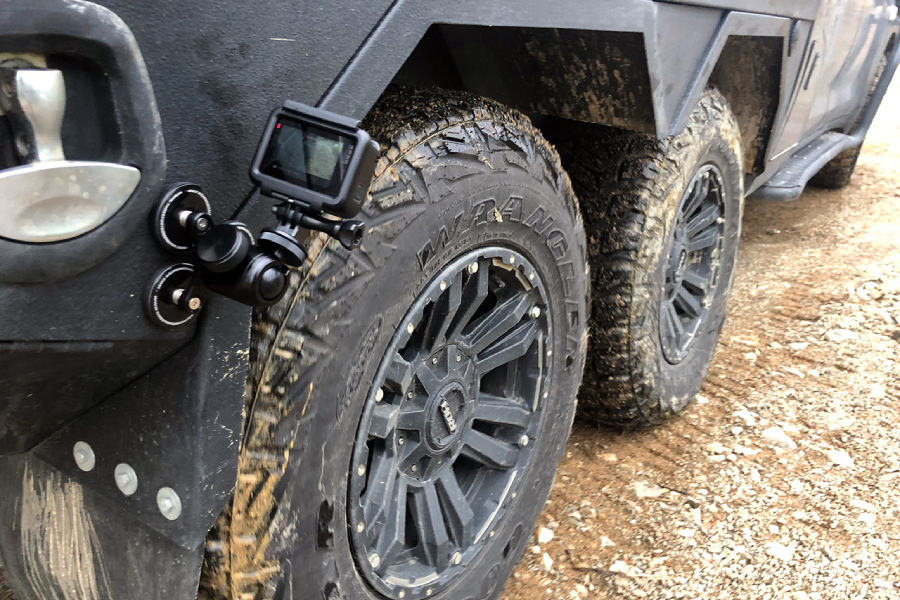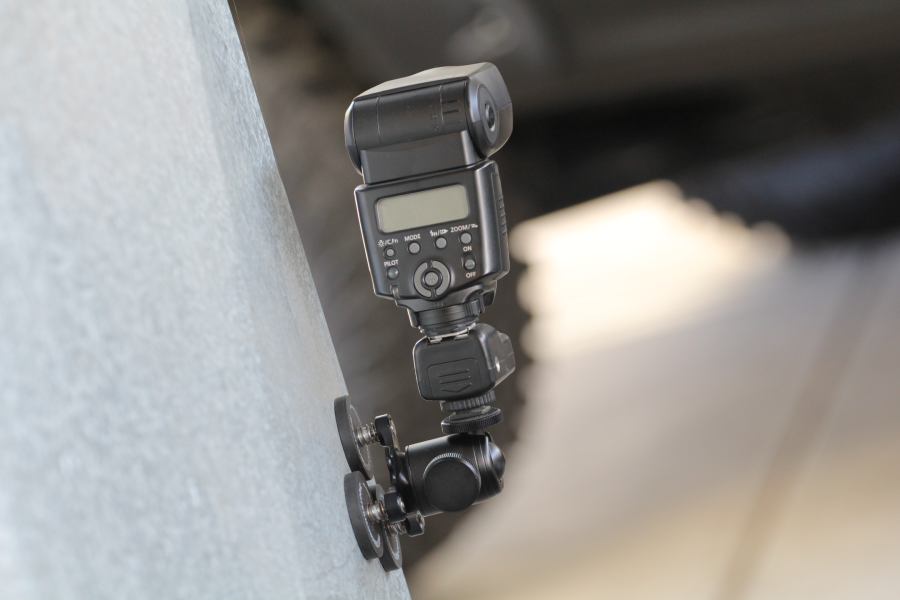 You'll also like:
Panasonic LUMIX G100 IS the Ideal Camera for Vloggers
Is It Really Worth Upgrading to the GoPro HERO9?
GoPro HERO9 Black Release Date and Price