Whether he's the man with every bit of kit under the sun or the bloke who wants to give cameras a red-hot-go for the first time, now is the perfect opportunity to upgrade any gentleman's photographic arsenal. Check out Man of Many's top 17 gift ideas for Photography Enthusiasts.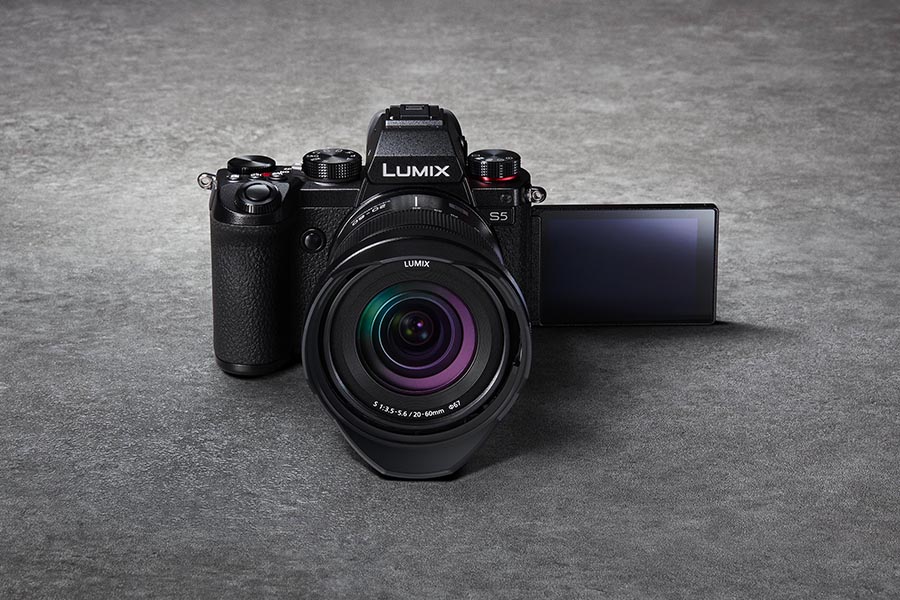 Panasonic DC-S5K Full Frame Mirrorless Camera
Calling all Professional content creators, you're going to want to see this. It's the Panasonic LUMIX DC-S5K, a new hybrid full-frame mirrorless camera featuring a 24.2-megapixel 35mm full-frame CMOS sensor and 4K 60p 10-bit internal recording capabilities. Boasting cinematic video capture and expert photography performance, the Panasonic DC-S5K achieves incredible results while retaining that desirable compact size.
Bringing things into focus, Pansonic says the LUMIX DC-S5K provides impressive low-light performance and incredibly high dynamic range, backed by a 5-axis image stabilisation system with up to 6.5-stops of camera shake correction ideal for handheld shooting. By incorporating an improved Deep Learning autofocus algorithm that detects specific subjects, even the most unsteady shooter can be tamed.
The camera is able to capture content at 180 frames per second, and the 4:3 Anamorphic Super 35 mode can help achieve that desirable cinematic look and feel. Not to mention 5.9K will be available via a future firmware update. Packaged with the superb Panasonic LUMIX S 20-60mm F3.5-5.6 Lens, this is an incredibly competent mirrorless camera set up for any content creator. – AU$3,699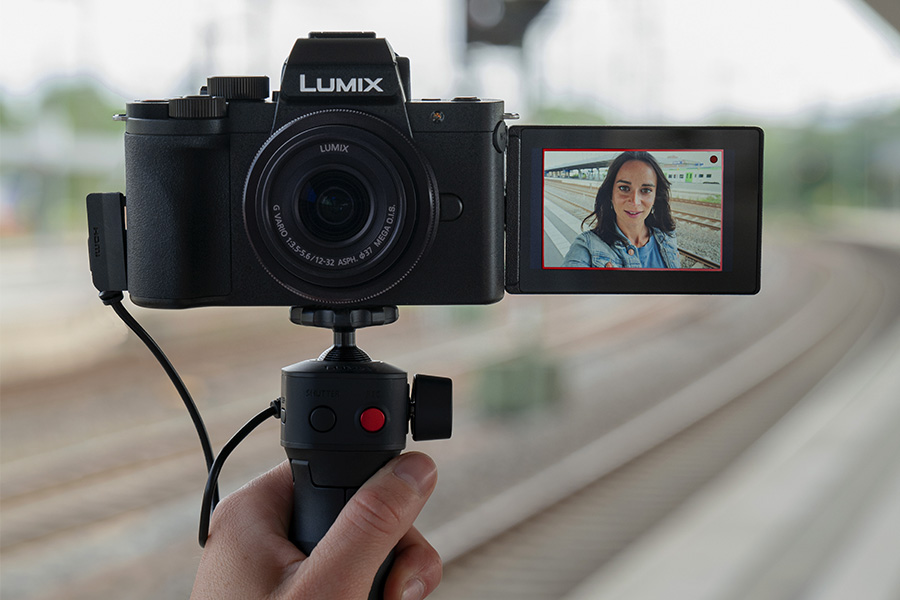 Panasonic DC-G100V Mirrorless Camera for Vloggers
Vlogging was barely a word just ten years ago. Now it's everywhere. And if you want to join the craze and voice your opinions to the world, you need a quality bit of kit to stand out from all the rest. With cameras being released left and right, it's hard to pick out the best of the bunch. Luckily, Man of Many is here to direct you towards the Panasonic DC-G100V Mirrorless Camera crafted specifically for Vloggers.
---
Featured Video from Man of Many
---
The pocket-friendly DC-G100V is ideal for any vlogger or video creator wanting to get into the scene. Sporting a 3.0-inch free-angle display monitor with a video selfie mode, you barely even have to think to get the perfect vlog recorded. Plus, with the included 12-32mm Lens and Tripod Grip, you've got everything you could ever need to get your run and gun camera setup operational. And if you're worried about audio, don't fret because the OZO Audio system with its three in-built microphones and auto voice tracking will ensure crystal clear voice capture, no matter where you are.
Delivering high-resolution photos and razor-sharp 4K video (without the need to resize / crop content for social) – the Panasonic DC-G100V Mirrorless Camera for Vloggers is a tremendous option for anyone wanting to vlog – AU$1,399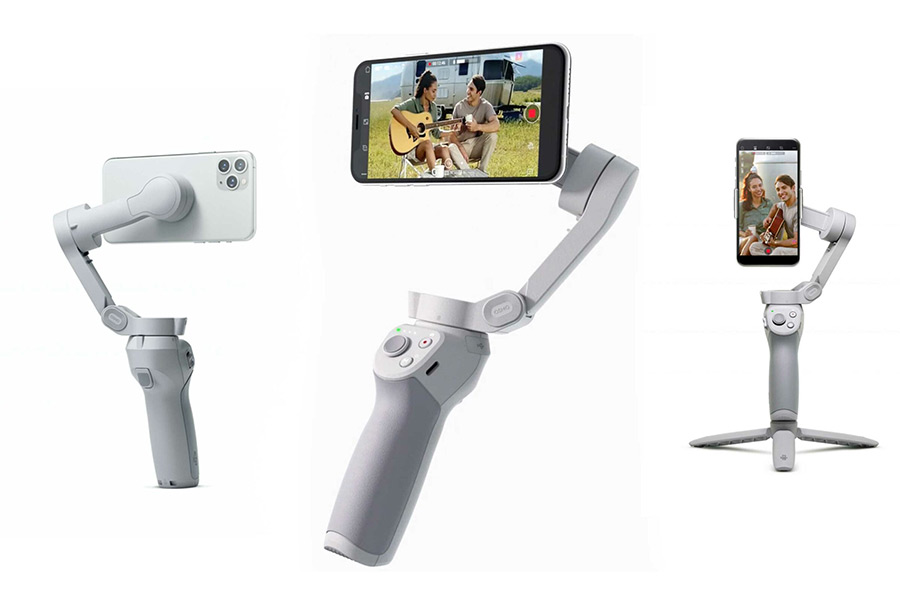 DJI OM 4
Please don't call it a selfie stick. It hurts it's feelings because the DJI OM 4 is so much more than that. Featuring upgraded motors, creative capture modes, a folding design, and even a magnetic phone attachment system, this highly intelligent bit of tech will have you capturing crispy video on any smartphone device. Offering up to 15 hours of battery life on a full charge and connectivity with the DJI Mimo app, you can't go wrong with the DJI OM 4 –AU$239 / US$149
Buy it here (AU) Buy it here (US)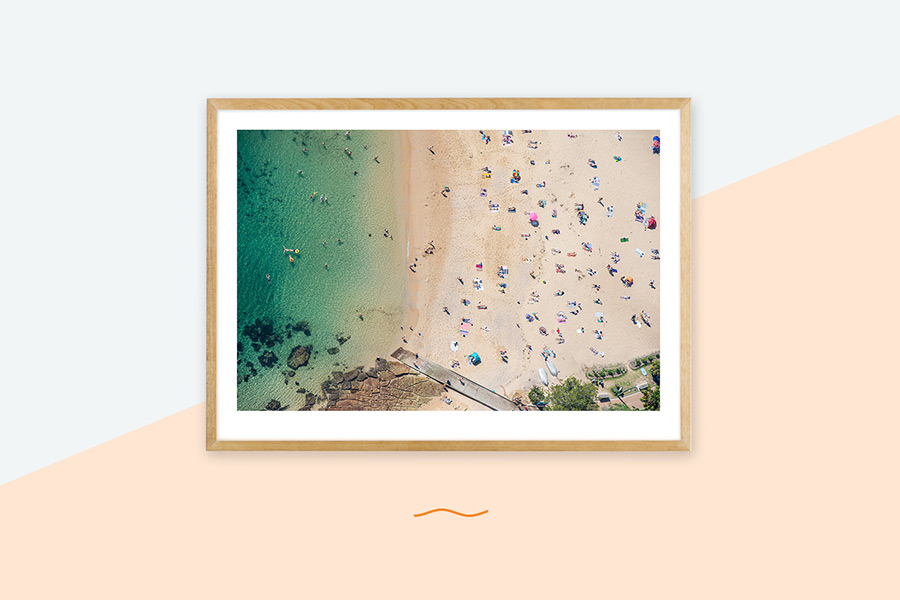 Sprout Daily
It's easy to bring a bit of photography into your life with Sprout Daily. Step 1, browse the galleries and take in all that's on offer. Step 2, choose your favourites and curate your own photographic collection. Step 3, select the perfect frame to show off your selection. And finally, Step 4, add it to your cart so that Sprout Daily can ship it straight to you, just in time for Christmas. Whatever it is that grabs your fancy photography wise, Sprout Daily will get framed and ready to go for that empty wall you've not been using – AUD$60 (print only) or AUD$140+ (framed)
Buy it here (AU) Buy it here (US)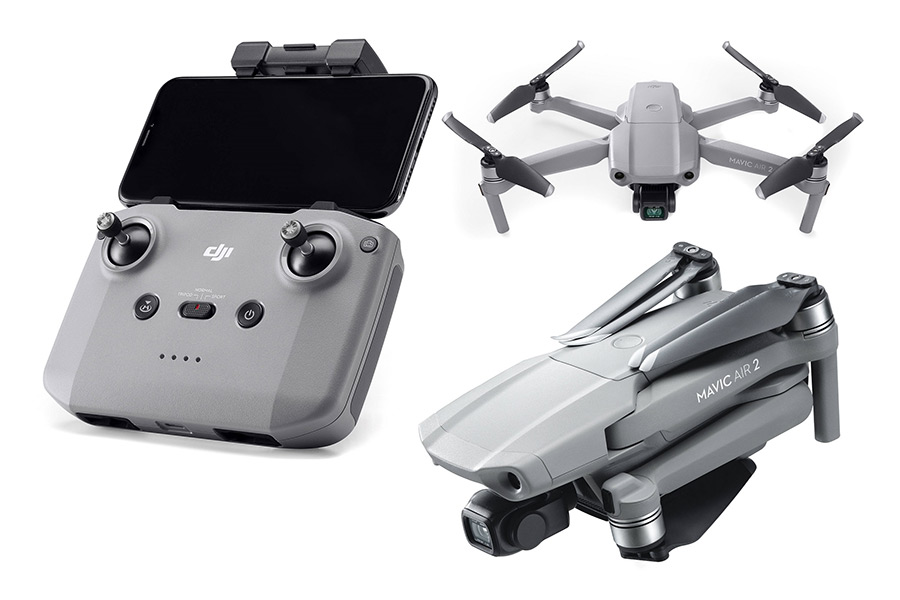 DJI Mavic Air 2
Just because DJI has released the Mavic Mini 2 doesn't mean you have to spend up for the latest gear. Instead, take a look at the DJI Mavic Air 2. This exceptional bit of kit offers super accessible functionality and remarkable battery life. With Man of Many getting a hands-on experience earlier this year, there's no doubt that this is the best drone that you can buy for less – AU$1,499 / USD$799
Buy it here (AU) Buy it here (US)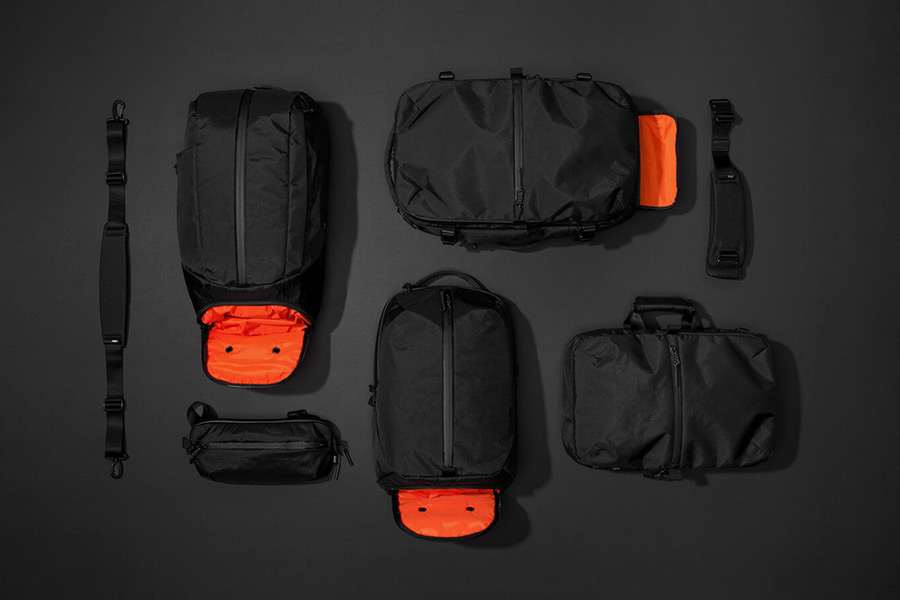 Aer Travel Pack 2 X-Pac
Back for a limited time only, the X-Pac Collection Aer Travel Pack is the carry-on that keeps you moving. Enhanced with X-Pac, this versatile carry-on backpack was designed for travelling smart, allowing every traveller to breeze through security like a VIP. Available in black, grey, and navy, you can't go wrong with this great looking backpack from Aer – US$$250

Buy it here (AU) Buy it here (US)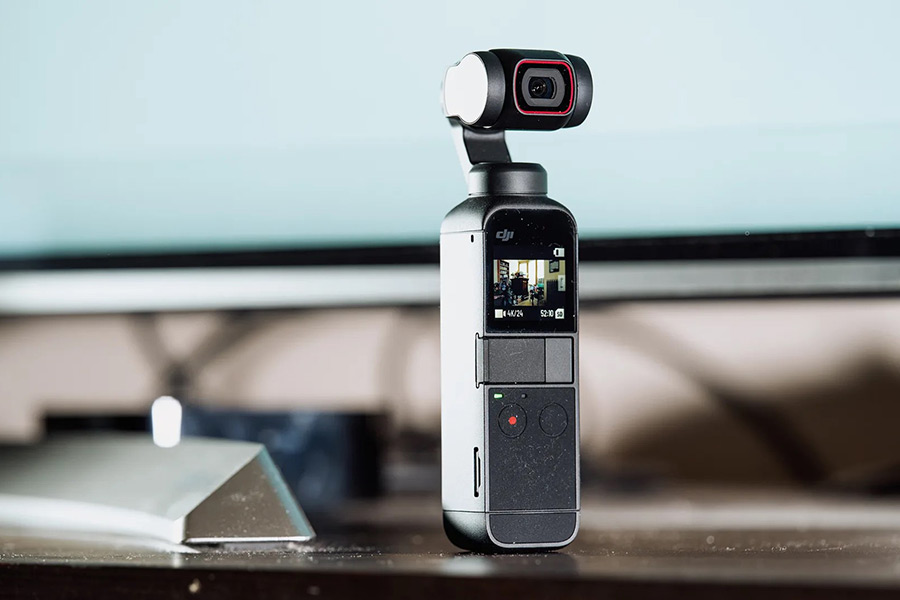 DJI Pocket 2
Compact, lightweight, and intelligent, the DJI Pocket 2 is the ultimate handheld stabilised camera for on the go recording. As DJI's smallest 3-axis mechanical handheld gimbal, the Pocket 2 precisely adjusts for your movements, turning your handheld video of a golden sunset into a cinematic masterpiece. Fitting perfectly in your hand, bag, or pocket, you can take it with you no matter where your journey takes you – AUD$599 / US$349
Buy it here (AU) Buy it here (US)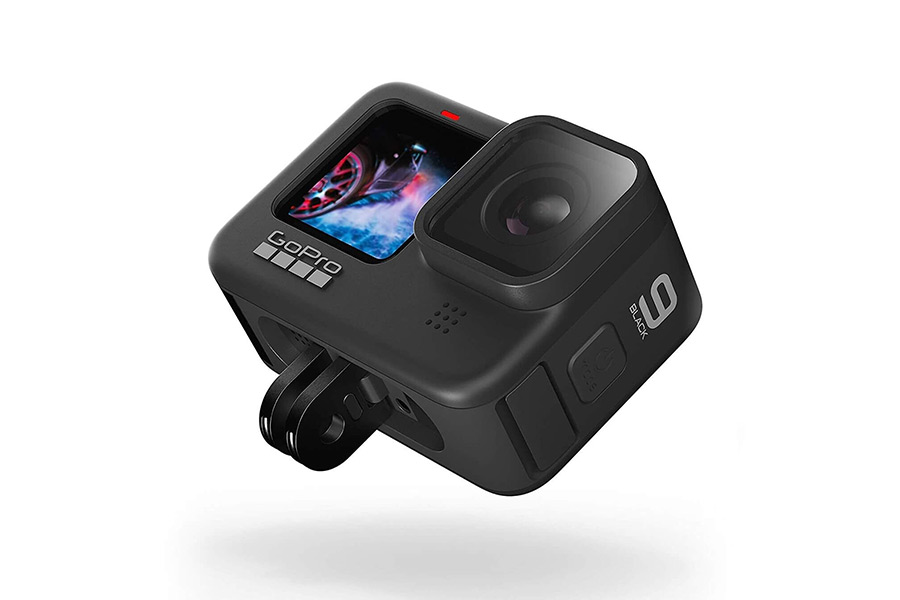 GoPro Hero 9 Black
For an action cam with the lot, you really can't go past a GoPro. The all-new HERO9 takes everything you loved about its predecessor and pushes it to an entirely new level. With 5K Video, 20MP photos, and HyperSmooth 3.0 Video Stabilisation, this is by far the best action cam money can buy. Other new features include an all-new display on the front of the camera, 30 per cent more battery than the HERO8, and a detachable lens to allow for various shots on the go. Of course, the GoPro is still as waterproof as ever (up to 10 metres) but, now you can even get a handy LED light that'll go anywhere you take the GoPro HERO 9 – AU$629.95 / US$399
Buy it here (AU) Buy it here (US)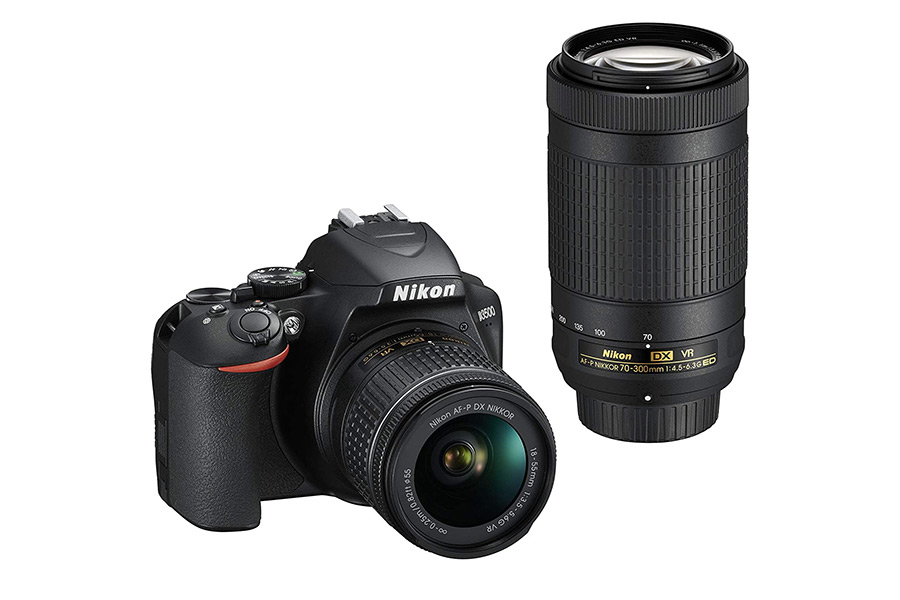 Nikon D3500 Twin Lens Kit
If you want to take the best photos without breaking the bank, then the Nikon D3500 Kit is a superb choice for any photography novice or beginner. Easy to use, easy to understand, and arguably better than its competitors, Nikon is once again showing the photography world who is boss when it comes to affordable and effective camera solutions. Combined with the AF-P 18-55 VR + AF-P 70-300 VR, you've got every focal length covered, from wide to telephoto. If you want a great deal on your first bit of photography kit, then check out the Twin Lens Nikon D3500 Kit – AU$998 / US$596.95

Buy it here (AU) Buy it here (US)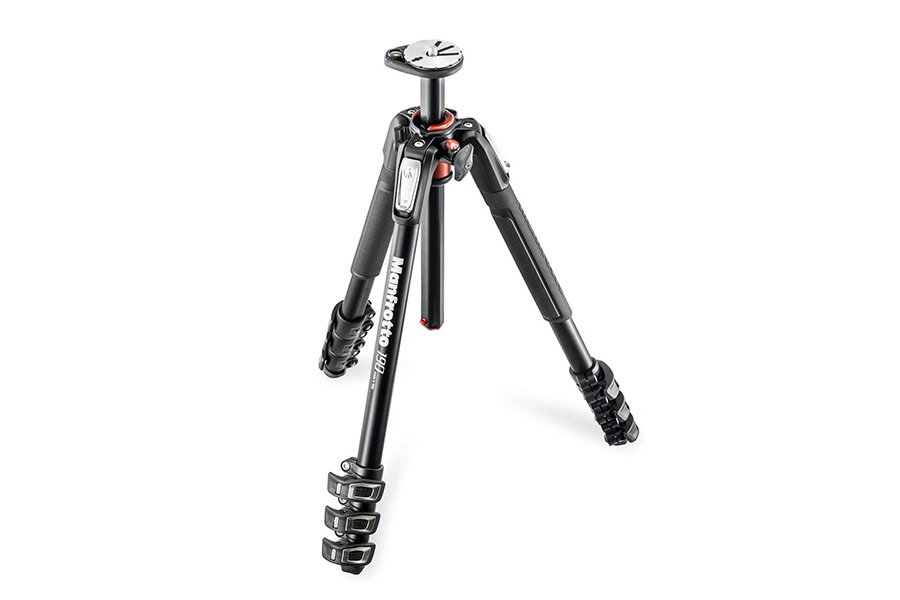 Manfrotto 190 MT190XPRO4
When you think tripod, what's the first brand that comes to mind? Yup, that's what we thought. Manfrotto is synonymous with keeping your camera steady and upright for whatever photography situation your in. Working hard over the years to improve their designs, the Manfrotto 190 MT190XPRO4 is one of their best yet. Offering a reliable and fast set up with the new Quick Power Lock System, easy ling plug for instant accessory connections, a built-in rotating bubble level, and new leg angle selectors for getting the ultra-low steady shot. Plus, with the Q90 column, you can get the perfect position for the ideal shot – AU$291.25 / US$279.88

Buy it here (AU) Buy it here (US)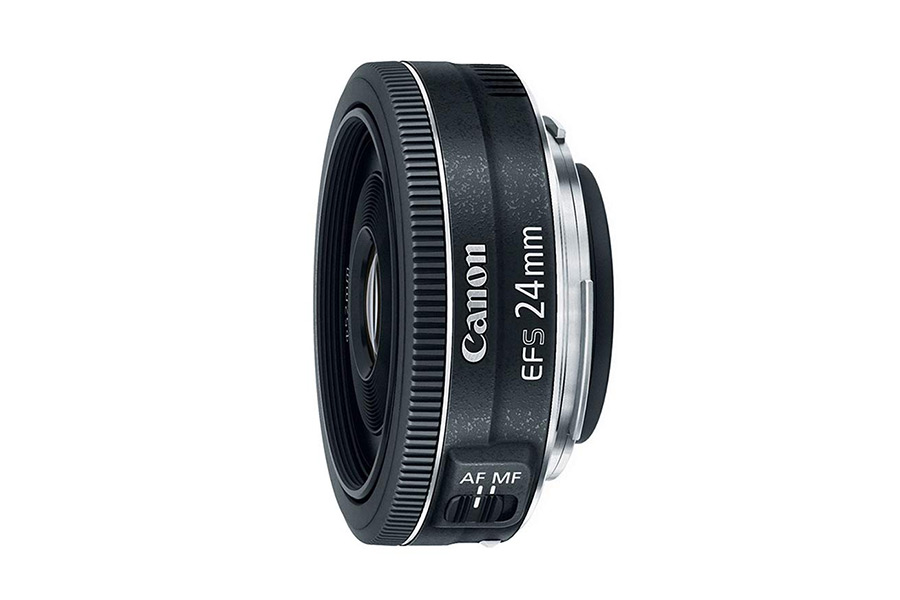 Canon EF-S 24mm f/2.8
Nothing beats the speed of a prime lens, and what better focal length to go with than 24mm. Sure it's not as fancy as one of Canon's L lenses, but c'mon, who's got the money for one of those right now, especially when this thing is so damn small and compact. Able to capture subjects as close as 16cm, High magnification is easy with this pancake lens. As part of my personal lens collection, the Canon EF-S 24mm f/2.8 STM Lens has been a real lifesaver, and soon, it could be yours too – AU$269.95 / US$119
Buy it here (AU) Buy it here (US)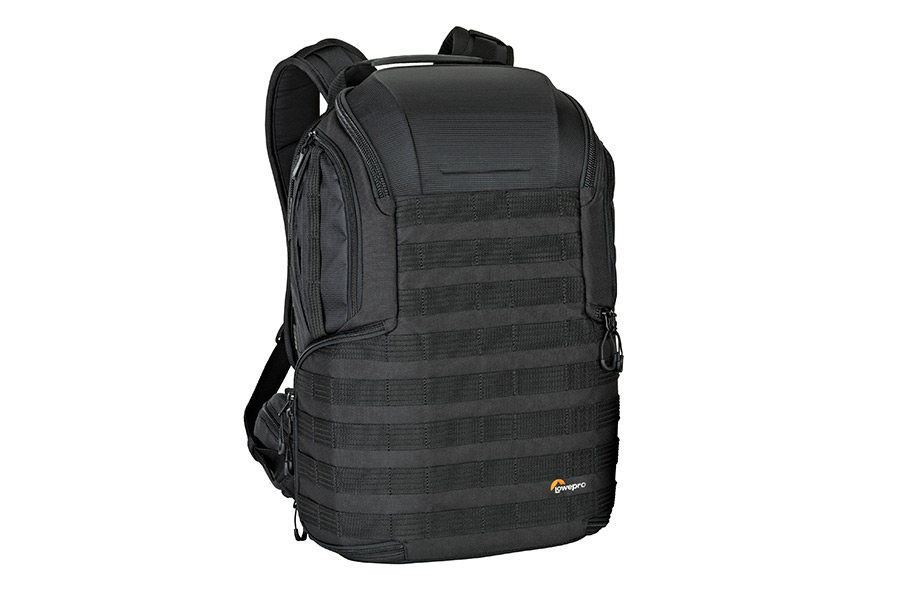 Lowepro ProTactic Light – Professional ProTactic 350/450 AW II
Lowepro has some of the most functional bags on the market. Affordable, adaptable, and totally capable, the Lowepro ProTactic Light 350AW II and ProTactic 450 AW II are fantastic options for any photographer/ videographer. These modular backpacks feature an all-weather cover, a 15-inch laptop sleeve, and are ready to carry all your gear from Canon, Sony, Nikon, and even DJI drones. Available in black, this is a bag that gets the job done and then asks to work overtime – AU$217.08 / US$169

Buy the 350 AW II here (AU) Buy the 450 AW II here (US)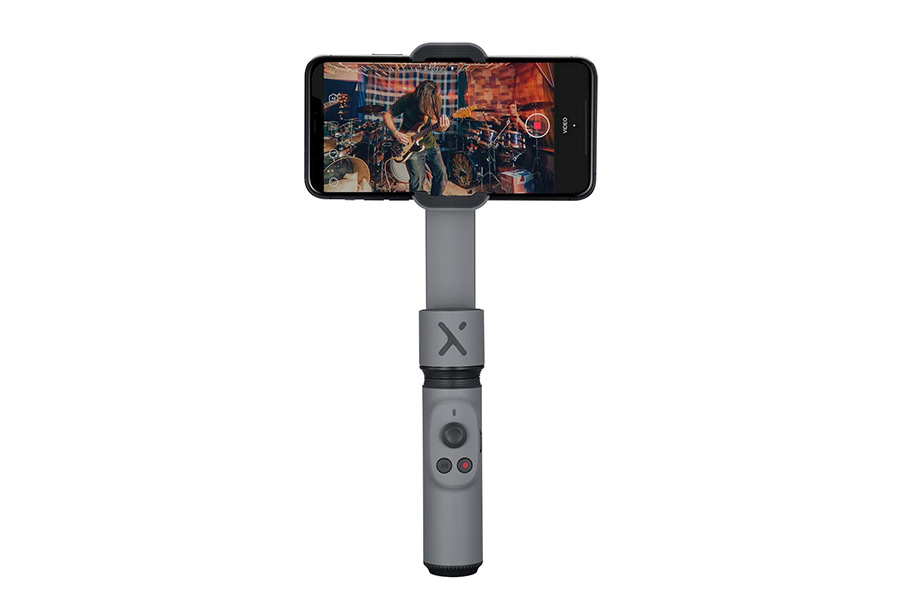 ZHIYUN Smooth X Gimbal
You don't need to spend big to get smooth video from your smartphone. Nor do you need to have a surgeon's hand. You just need the ZHIYUN Smooth X Gimbal. This tiny and lightweight gimbal quickly folds away into your bag when not in use and is even easier to set up and get filming. With intelligent gesture controls and convenient buttons on the handle, the Smooth X Gimbal delivers a smooth and straightforward recording experience – AU$99 / US$69.99

Buy it here (AU) Buy it here (US)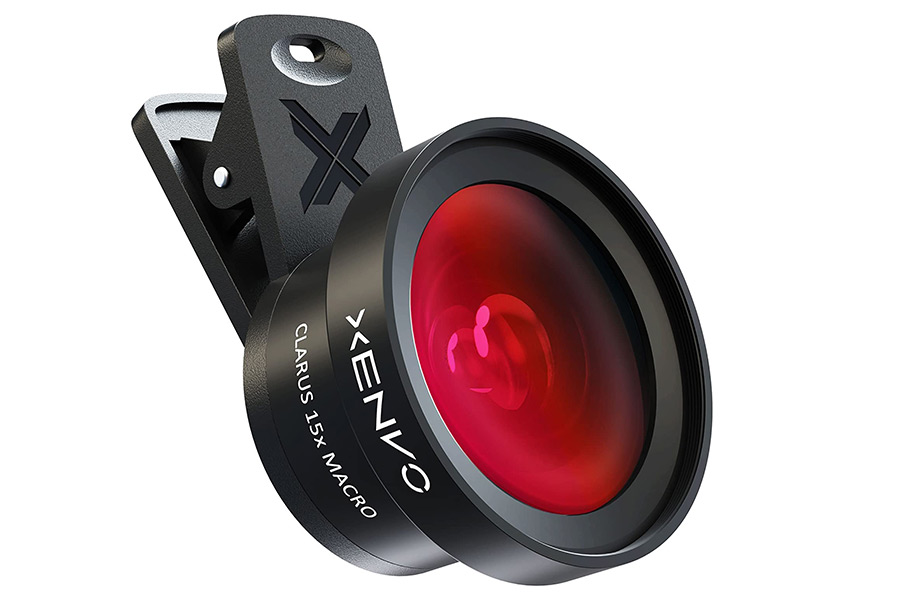 Xenvo Pro Lens Kit with LED Light and Travel Case
If you haven't upgraded your smartphone in a while, you might be missing out on some pretty impressive camera upgrades. Thankfully, there are a bunch of accessories you can grab to upgrade any smartphone camera. The Xenvo Pro Lens Kit with LED Light and Travel Case is compatible with all single and dual-camera phones. Whether it's an iPhone, Samsung, or a Pixel, the Xenovo Pro Lens Kit has got you covered with a TruView 0.45x Wide Angle Lens and a Clarus 15x Macro Lens. Plus, with an included LED light, you can get even more illumination in your next smartphone photo shoot – AU$121.99 / US$39.99
Buy it here (AU) Buy it here (US)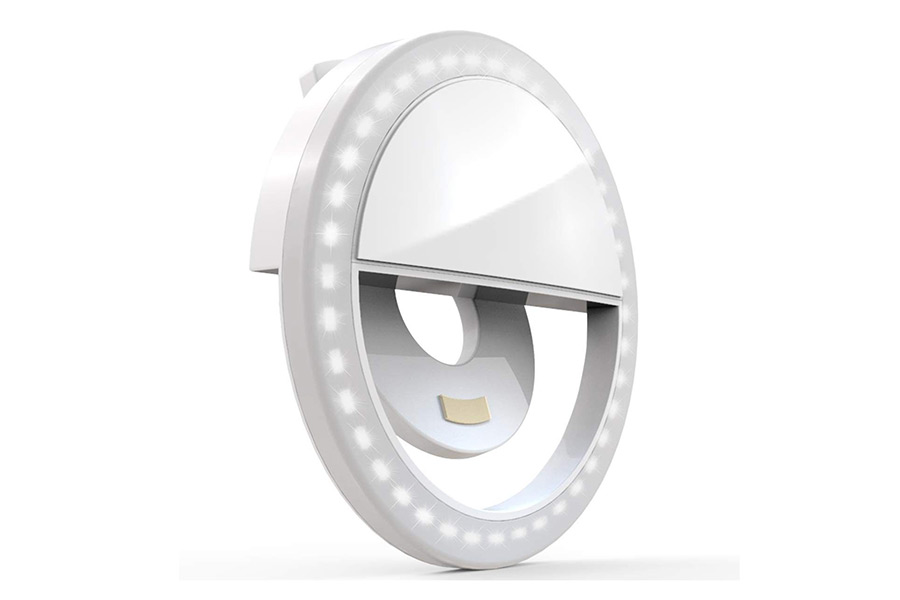 Selfie Ring Light, XINBAOHONG Rechargeable Portable Clip-on
A quality ring light is a no brainer for any iPhone photographer or videographer to add a little bit of extra light to their subjects. Not everyone can afford a professional DSLR or video capture setup, so when you're stuck with your smartphone, you need more than just the included flashlight. Whether you're shooting portraits, getting b-roll for the latest fashion video, or vlogging to the world wide web, the XINBAOHONG Selfie Ring Light is an amazingly affordable option with 36 LEDs – AU$16.20 / US$11.99

Buy it here (AU) Buy it here (US)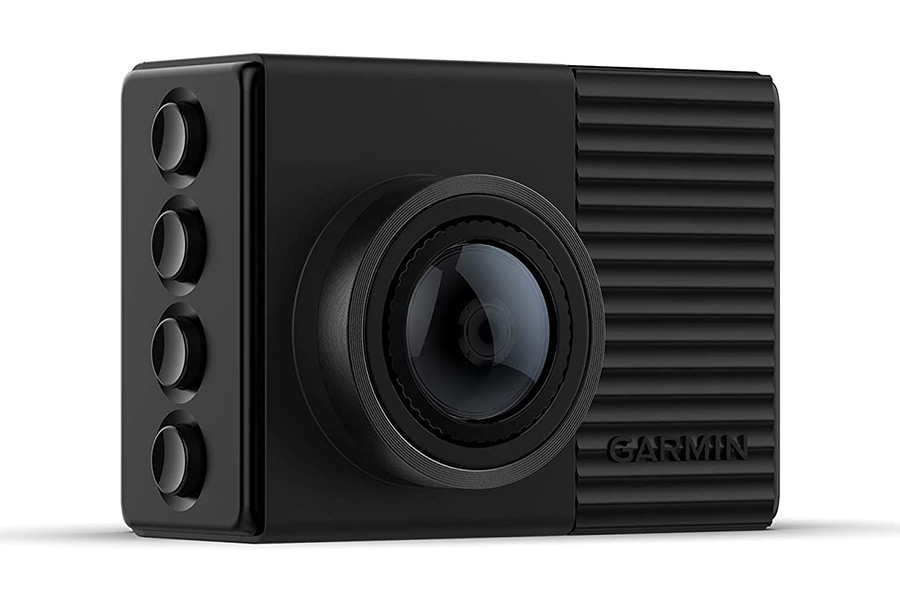 Garmin Dash Cam 66W
Until car manufacturers make dashcam technology mandatory in all vehicles, much like they did with seatbelts and airbags, you'll need to pick one up yourself. Why? Because there's nothing worse than having some silly bugger knock your car and zoom off into the distance before you could get the plate details. If you want to avoid getting egg on your face from a nasty prang, then the Garmin Dashcam 66W, with an extra-wide 180-degree field of view in stunning 1440p HD, a 2-inch LCD screen, and Voice Control, is the ideal choice for you – AU$280.25 / US$204.16

Buy it here (AU) Buy it here (US)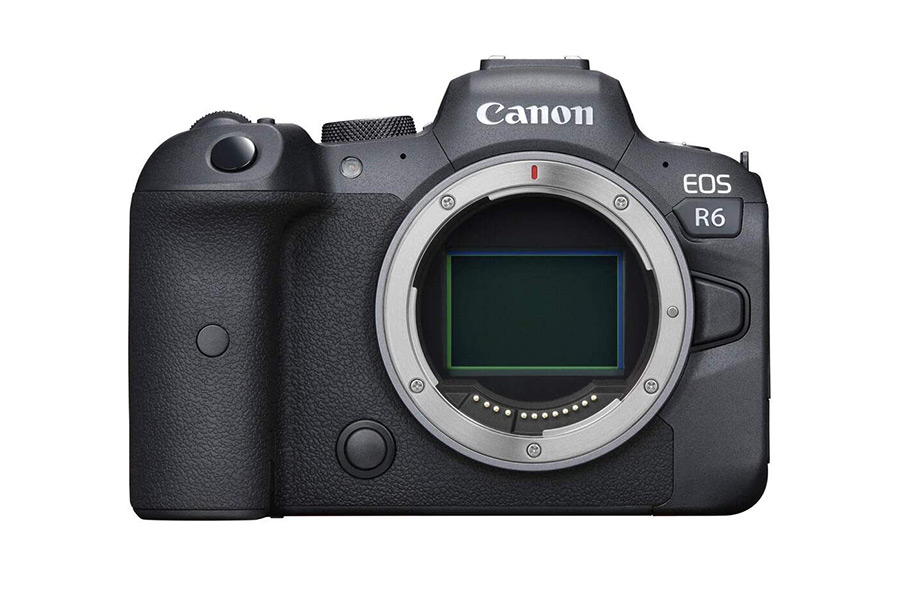 Canon EOS R6
Canon's lineup of mirrorless cameras is one of the best on the market. With the EOS R6 boasting a 20MP Full-Frame CMOS Sensor, 4K 60p and FHD 120p 10-bit internal video recording, a DIGIC X Image Processor, and Sensor-Shift 5-Axis Image Stabilization, you've got everything you need to capture quality photos that are sure to wow the family, and the boys, come Christmas – AUD$4,348 (body only) / US$2,479.99 (body only)
Buy it here (AU) Buy it here (US)
---
Featured Video from Man of Many