Casio G'z EYE Action Camera Can Survive What You Can't
Banking on the same rugged construction that made their G-Shock watch such a wild success, Casio introduces the G'z EYE action camera. Equipped with a shock-resistant shell, the tiny recording device will capture every extreme moment, from you stepping onto the snowboard all the way up to the helicopter airlifting your body to the nearest hospital. At the very least it will give you something entertaining to watch while you recover.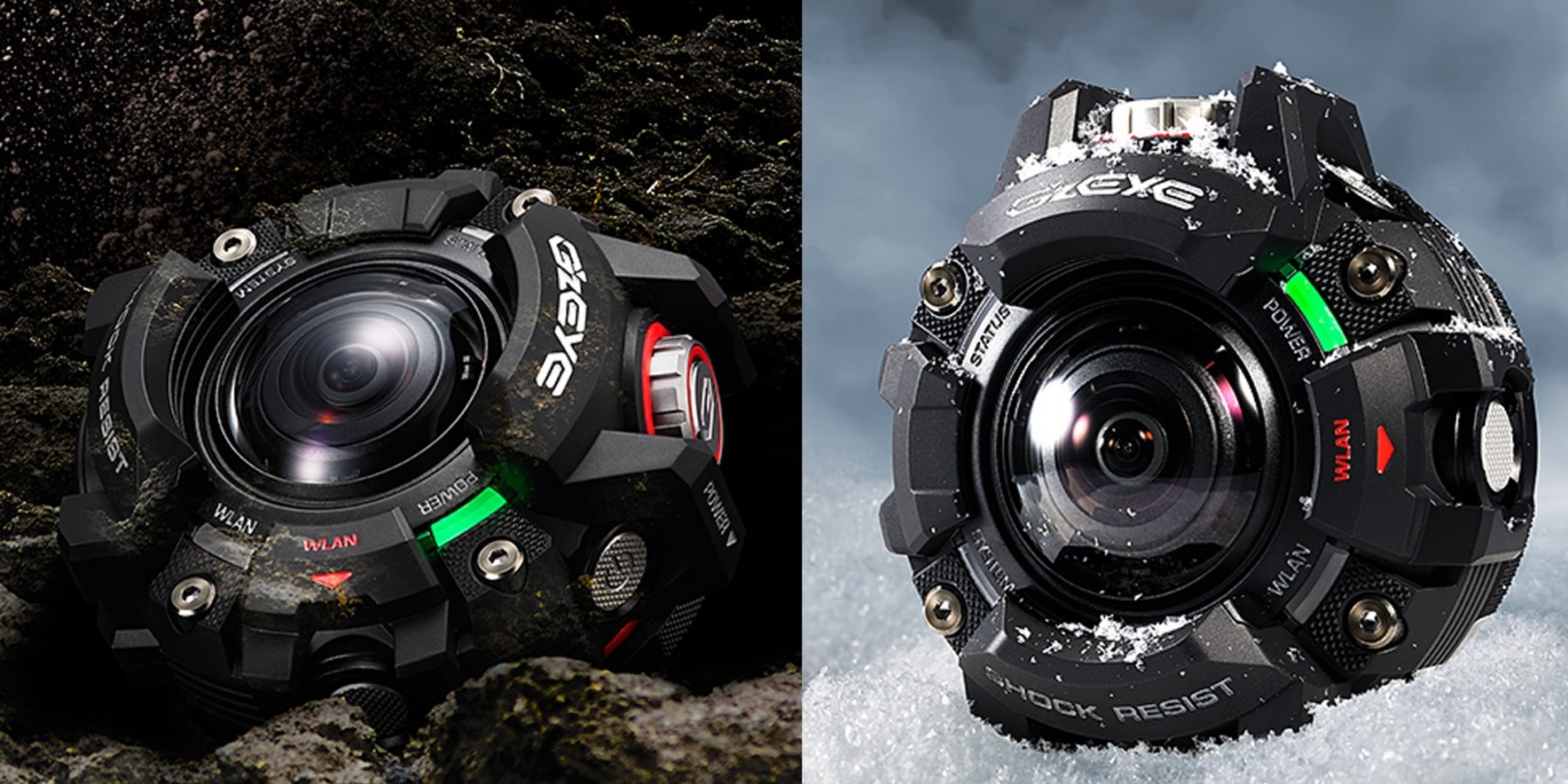 All joking aside, Casio's latest is built to last and aimed squarely at the extreme sports market. In addition to its shock resistant body–which can withstand drops of up to 4 metres–the action camera is water resistant to 50 metres, dust-proof, and operational in temperatures as low as 14 degrees Fahrenheit.
From the G'z EYE camera, expect a 1/2.3 CMOS sensor, f/2.8 lens, and an ultra-wide angle lens capable of full HD resolution video and 6MP still images. Also featured is a three-axis image stabiliser, slow motion, time lapse and continuous shooting at 30 fps. That's all joined by a built-in mic optimised for noise-wind reduction. Take Casio's latest gadget on all your extreme adventures and see who makes it back intact. Our money's on the camera.
Have you subscribed to Man of Many? You can also follow us on Facebook, Twitter, Instagram, and YouTube.