Leica M10 P 'Reporter' Comes with Kevlar Armour
Listen in to a news briefing or check out a red carpet event, and you'll hear the unmistakable staccato of camera shutters going off. It's a tell-tale sound of journalists—and paparazzi—plying their trades. Leica has unveiled their M10 P Reporter, and this camera is designed to be tough and durable, while also not drawing attention to itself thanks to its being equipped with Leica's quietest shutter.
You'll also like:
Leica Q2 Monochrom Marks New 'Evolution' of Black and White Photography
Leica x 007: Shoot Like Bond, No Licence To Kill Required
10 Best Traditional Film Cameras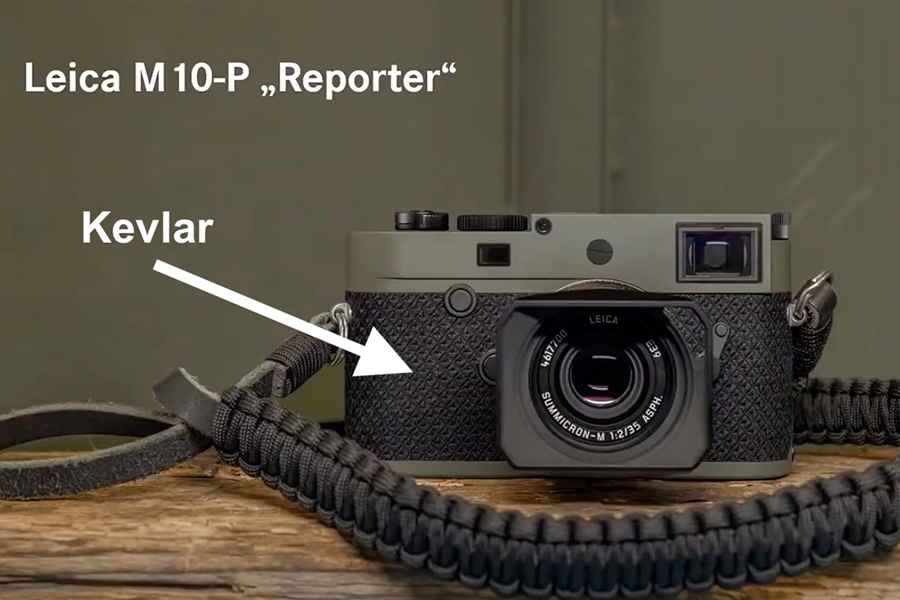 Following the example of the camera itself, Leica hasn't made much noise regarding the camera. A recent announcement shared that the camera is made of Kevlar and comes in a gunmetal grey colourway. What is probably the most intriguing detail of the M10 P Reporter is the quiet shutter, but that doesn't mean that there aren't plenty of other features to appreciate.
For instance, the M10 P Reporter comes with a 24-megapixel, full-frame sensor, which pairs nicely with the Maestro II image processor. The camera has an ISO range of 100 to 50,000. On the back, there is a touchscreen for accessing all of the capabilities the camera offers, as well as for reviewing the images you capture. Other than that little bit of information, the only other details that have been shared are that there will only be 450 examples of the M10 P Reporter made and they will be available in January 2021.
Leica is releasing the camera in celebration of the Leica Oskar Barnack Award, which is in its 40th year now. The award is presented each year to two photographers who have "a keen talent for observation and for vividly expressing humanitarianism, as well as the relationship between humanity and the environment."
The award is named for the inventor and photographer Oskar Barnack, who developed the first commercially successful 35mm still-camera, which became the foundation for Leica. The Reporter camera is a fitting tribute to both Oskar and brave journalists who take on dangerous situations to report inspiring stories.
You'll also like:
Leica Q2 Monochrom Marks New 'Evolution' of Black and White Photography
Leica x 007: Shoot Like Bond, No Licence To Kill Required
10 Best Traditional Film Cameras