Lenovo Legion Tower 5i is the Gamer's Best Friend
There's no need to go through the hassle of building a custom gaming PC when top-of-the-line rigs are available directly from the leading brands. Enter the Lenovo Legion Tower 5i. The latest gaming PC from Lenovo launches this month, and it's equipped with everything one needs for playing, streaming and recording the high-end AAA games on max settings straight out of the box.
You'll also like:
Lenovo Interviews Man of Many Founders Scott & Frank About Life, Technology & Business
HP Spectre x360 Cuts No Corners on Design or Performance
Lenovo Legion 7i is a Sophisticated Gaming Laptop Chock-Full of Features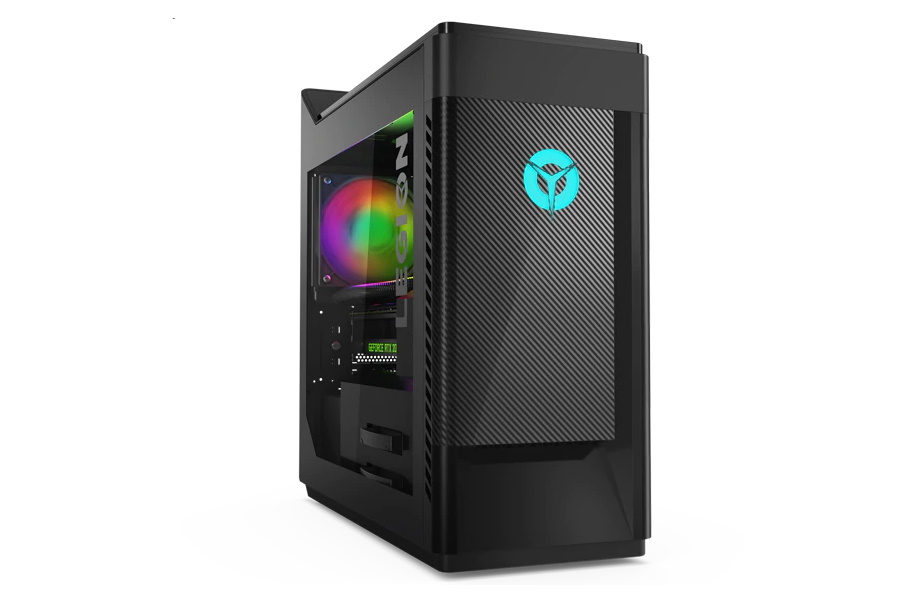 Lenovo's new Legion Tower 5i desktop features overclocked performance, running on a 10th Gen Intel H-Series processor and up to NVIDIA RTX 2070 Super Series graphics capable of fast frame rates at over 4K resolution. Performance is said to be up to 25% faster than the original RTX 20 Series graphics cards and 6X faster than the previous-generation 10 Series GPUs.
Options for DDR4 memory start at 8GB and work up to 64GB, and SSD storage ranges from 256GB to 2TB. The addition of the latest WiFi 6 technology should take care of all your streaming, record and lag-free gaming while remaining at peak performance. With this new desktop, you will be ready to take on upcoming games like F1 2020 and Assassin's Creed Valhalla when they launch later this year.
Using the Lenovo Vantage desktop app on Windows 10, you can easily switch between Performance Mode for apps and games to automatically calibrate to the recommended settings and Overclock the hardware. Other options include downshifting to Quiet Mode or choosing Balance Mode when you're using a bit of everything.
There's little-to-no risk of overheating thanks to the enhanced Legion Coldfront 2.0 cooling system. It complements the performance through improved fin thermals, a 150w CPU cooler, and larger fans that keep the air circulating throughout the airy 28L interior. You can also opt-in for quieter cooling with the optional liquid cooling system.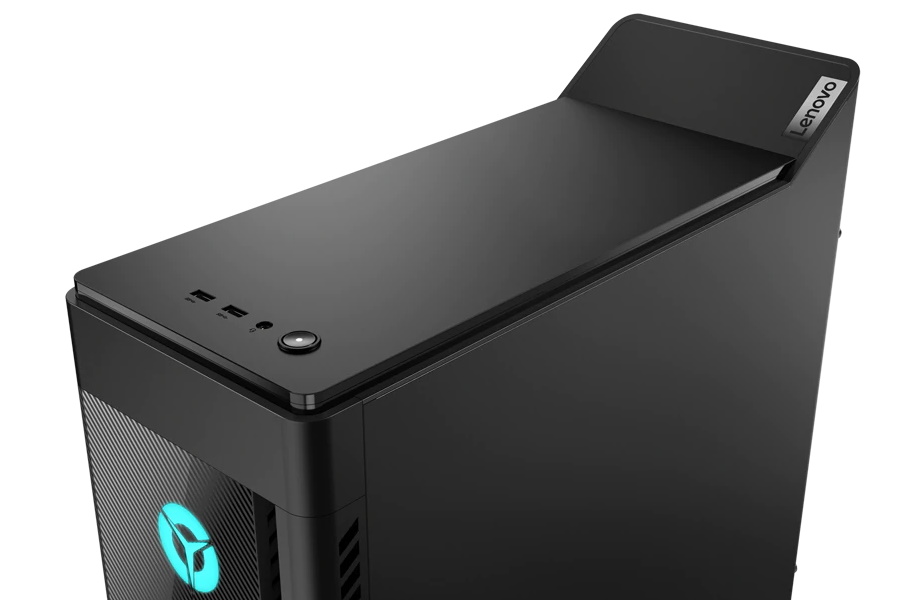 The Lenovo Legion Tower 5i is a sleek PC that can blend into the background or be proudly displayed and easily identified as powerful gaming hardware. The Phantom Black chassis features a grille on the front further accentuated by the illuminated blue LED logo. No tools are required to open the tower, and there's an option for transparent side panels that can properly showcase your internals, complemented by integrated ARGB lighting.
Two USB 3.2 Type C ports and one audio jack are found on the front quick-access panel next to the power button. Spin around to the rear, and you will find one USB Type C port, a further two Type A's and two USB 2.0 ports. There are an additional three audio ports and an Ethernet port for those who prefer wired online gaming.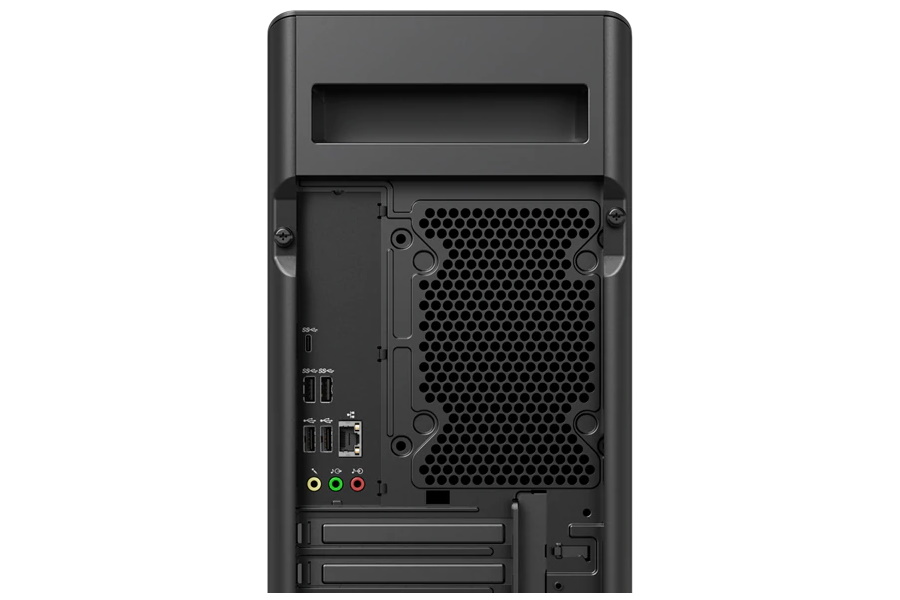 If you want to pair your new gaming PC with a Lenovo monitor, there's a range of sizes from professional-grade and curved monitors with up to 165Hz high refresh rates, to mid-size monitors with FreeSync and G-Sync for the more ambitious eSports gamers.
Lenovo's Legion Tower 5i is premium hardware, so it does hold a premium price. Considering the performance is unmatched by the cheaper, smaller rigs, this is understandable. With a new generation of consoles and games scheduled for later this year, a top of the line Lenovo PC will have serious gamers ready for what comes next and gives them the right to brag about that supposed PC master race.
You'll also like:
The ASUS x ACRONYM Laptop Outstyles the Competition
HP Spectre x360 Cuts No Corners on Design or Performance
Lenovo Legion 7i is a Sophisticated Gaming Laptop Chock-Full of Features