Lenovo's Tab P12 and Tab M10 5G Tablets Go All-In on Entertainment
Lenovo is stepping up its tablet game with two new models that lean towards "learning, mobility, multitasking". According to the tech company, the latest tablet lineup is more capable of meeting growing user demands for entertainment, multitasking, and hybrid work styles. Leading the pack is the flagship Tab P12, which packs in a spacious 12.7-inch 3K (2944 x1840) LCD display and a faster processor. On the other hand, the Tab M10 5G is designed for on-the-go users, "who value seamless mobile connectivity" and an always-connected experience.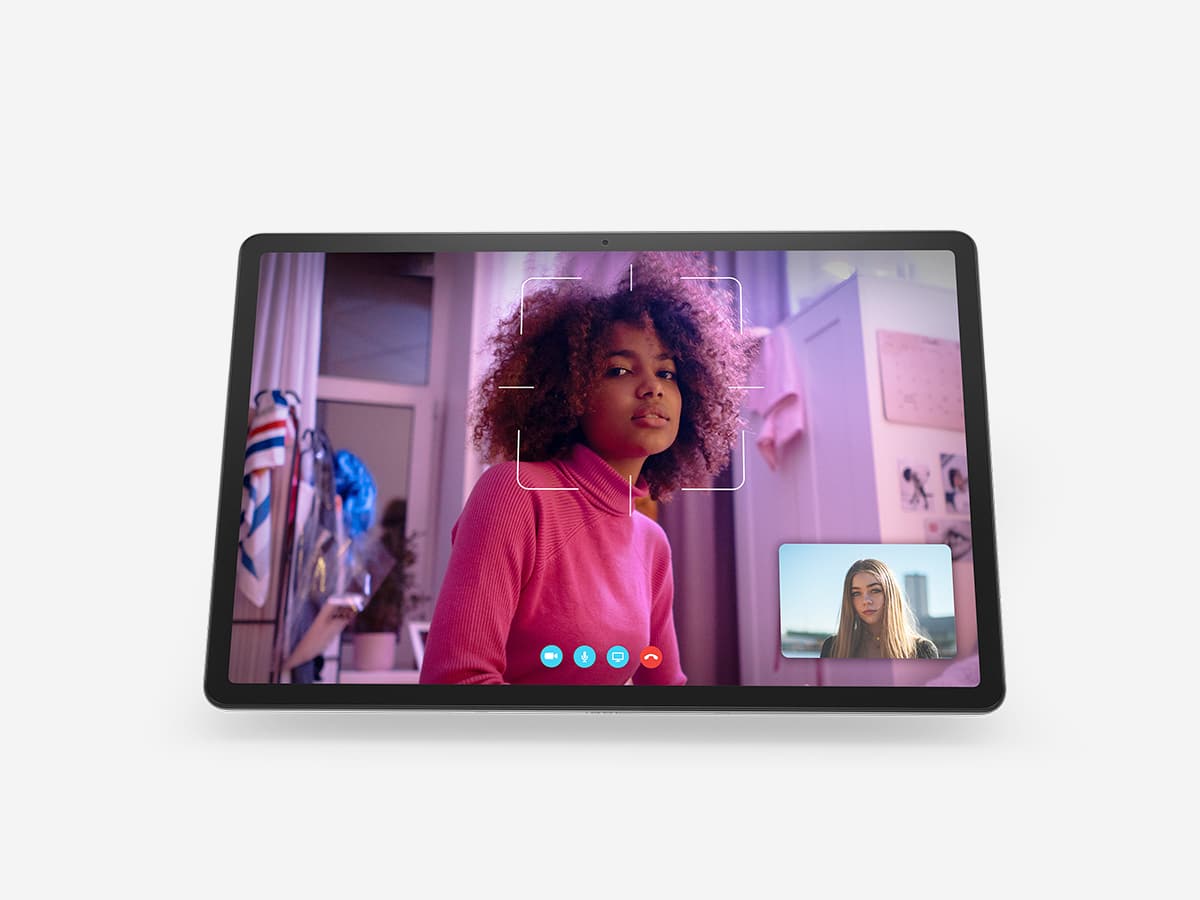 Lenovo Tab P12
The Tab P12 has a 12.7-inch LCD screen with a 60 Hz refresh rate and support for up to 3K resolution, making it easier to view several windows at once, boosting overall productivity. Lenovo claims the new display has "50 per cent more pixel density than a Full-HD display of the same size" and promises stunning and sharper visuals.
As per the manufacturer, "With more pixel density, the display delivers richer images within the same size, resulting in more intricate detail as well as a comparatively high contrast ratio for more eye-catching colours."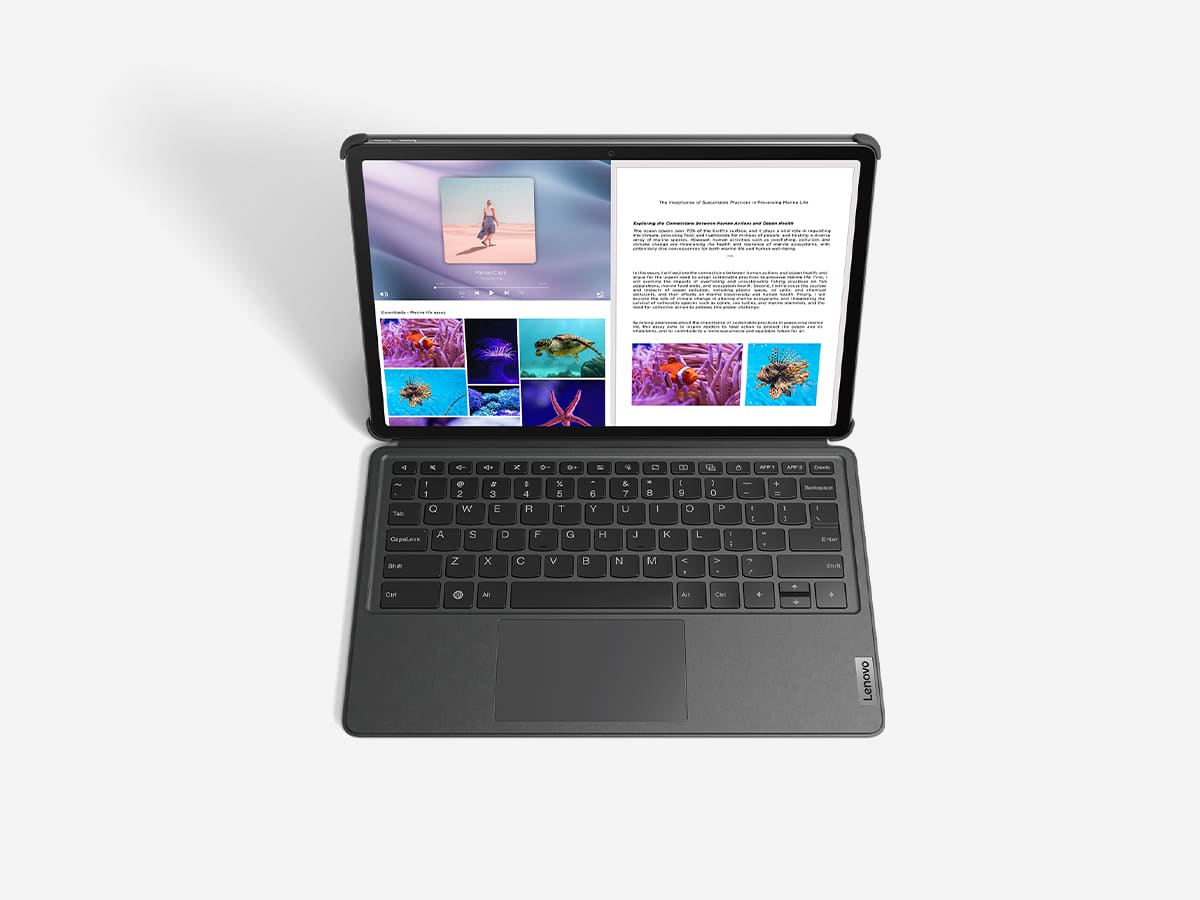 Lenovo Tab P12 Processor
Powering the Tab P12 is the 6nm MediaTek Dimensity 7050 chipset that houses two high-performing ARM Cortex-A78 CPU cores clocked at 2.6 GHz and six Cortex-A55 cores running at 2.0 GHz. The tablet is available in two RAM configurations, offering either 4 GB or 8 GB, along with storage options of 128 GB or 256 GB, which can be expanded further.
As for audio, the boasts a quad JBL speaker system coupled with Dolby Atmos technology, "which delivers a richer, multidimensional audio experience that brings out more depth, clarity, and details from entertainment." You also get an 8 MP rear-facing camera and a 13 MP front-facing camera.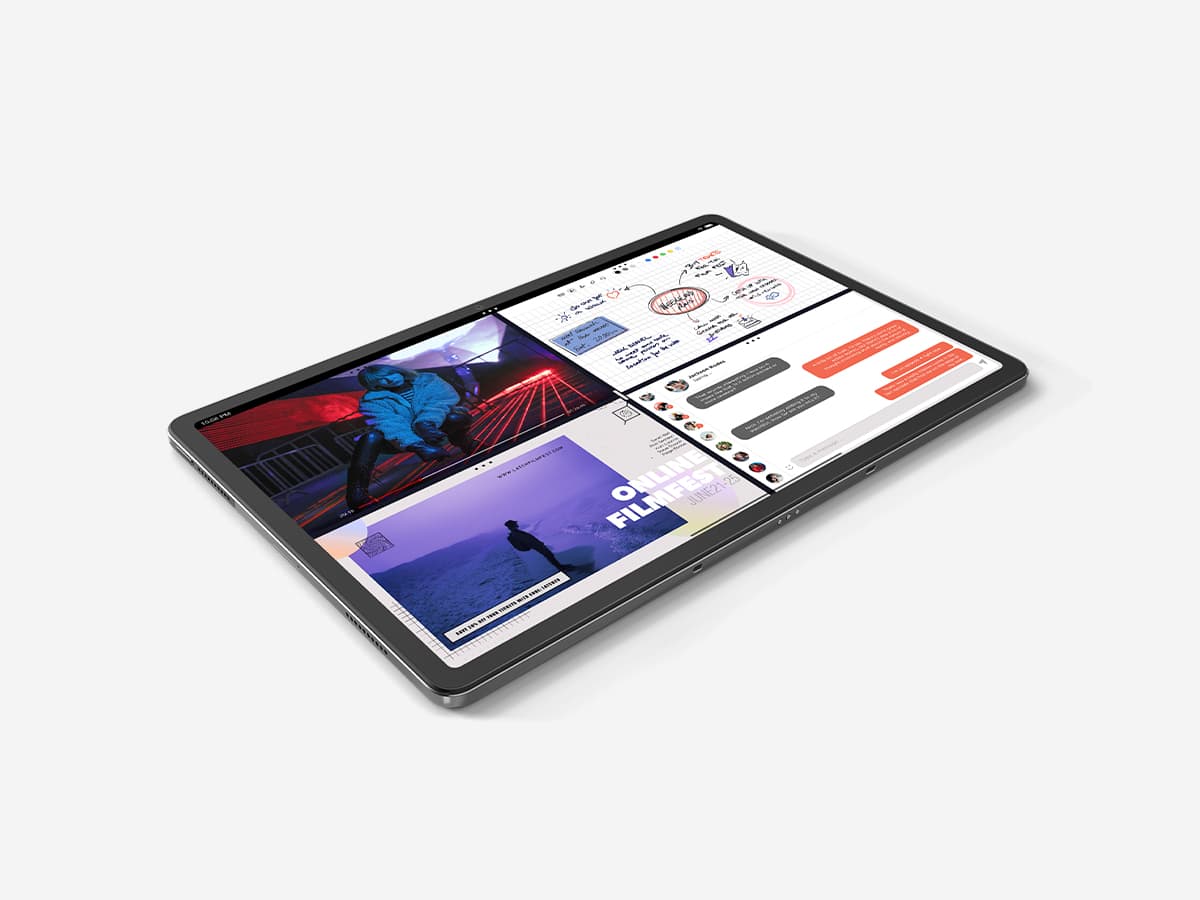 Connectivity
When it comes to connectivity, the tablet includes a USB 2.0 Type-C port, although for some reason it doesn't support video-out. You still get Wi-Fi 6 and Bluetooth 5.1 and Lenovo promises to provide four years of security patches. On the contrary, the Lenovo Tab M10 5G is designed for "digital nomads" who prioritize seamless internet connectivity over anything else.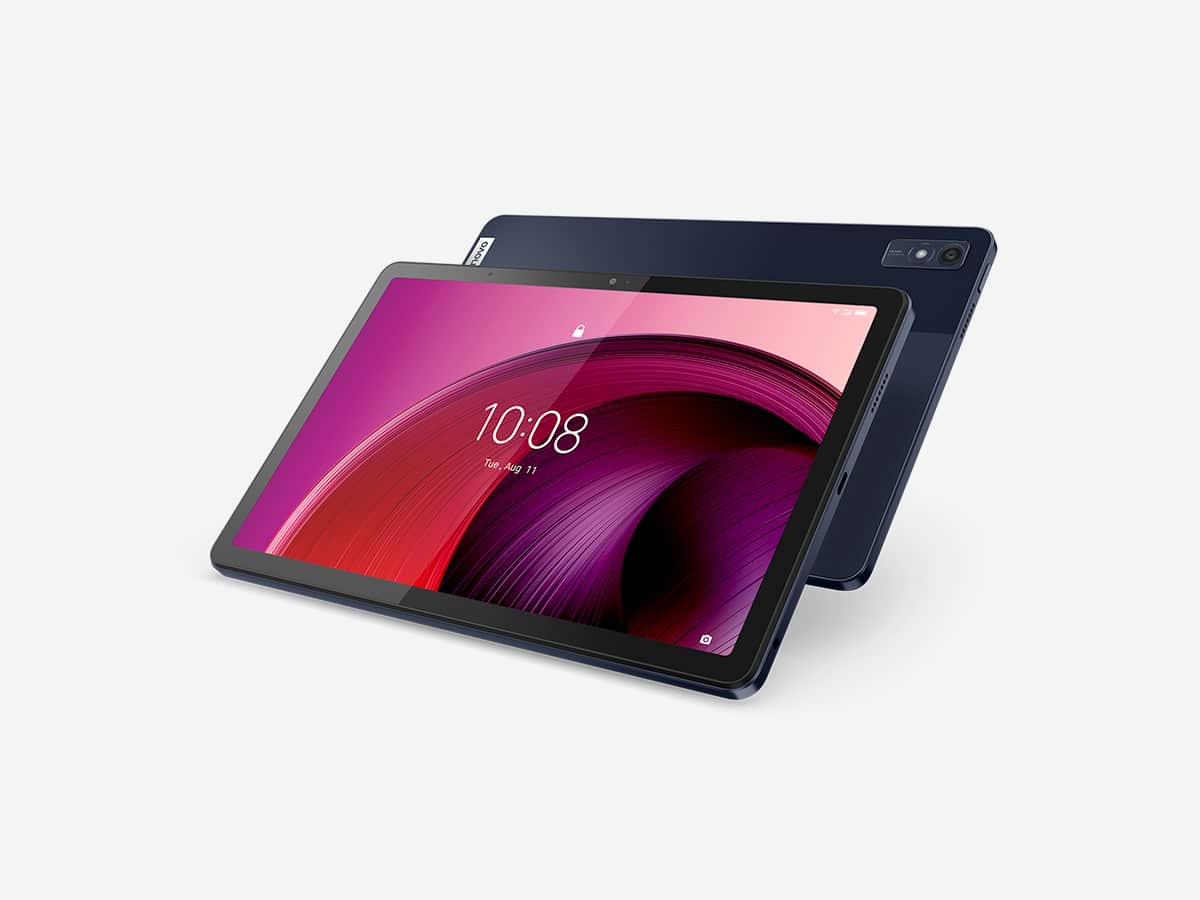 Lenovo Tab M10 5G Tablet
The tablet packs in a Snapdragon 695 5G Mobile Platform and Lenovo says it can deliver a steady 5G internet connection (wherever 5G is available) to help "digital nomads and nature buffs who lead a hybrid lifestyle."
Additionally, the tablet supports integrated 5G Sub6 bands with a mobile data priority setup. It comes in a sleek dual-tone design with a matte finish and boasts an IP52 rating, providing protection against dust and water, including spills, splashes, and rain.
---
Featured Video from Man of Many
---
Instead of a 12-inch screen, the Tab M10 5G features a slightly smaller 10.61-inch 2K display with a snappy 90Hz refresh rate. It gets all its juice via a 7700mAh battery that allows for up to 12 hours of on-screen time and has the "convenience of up to 20W rapid charging." Both Tab P12 and Tab M10 5G support an optional Pen Plus which provides "flexibility for exploration and creativity."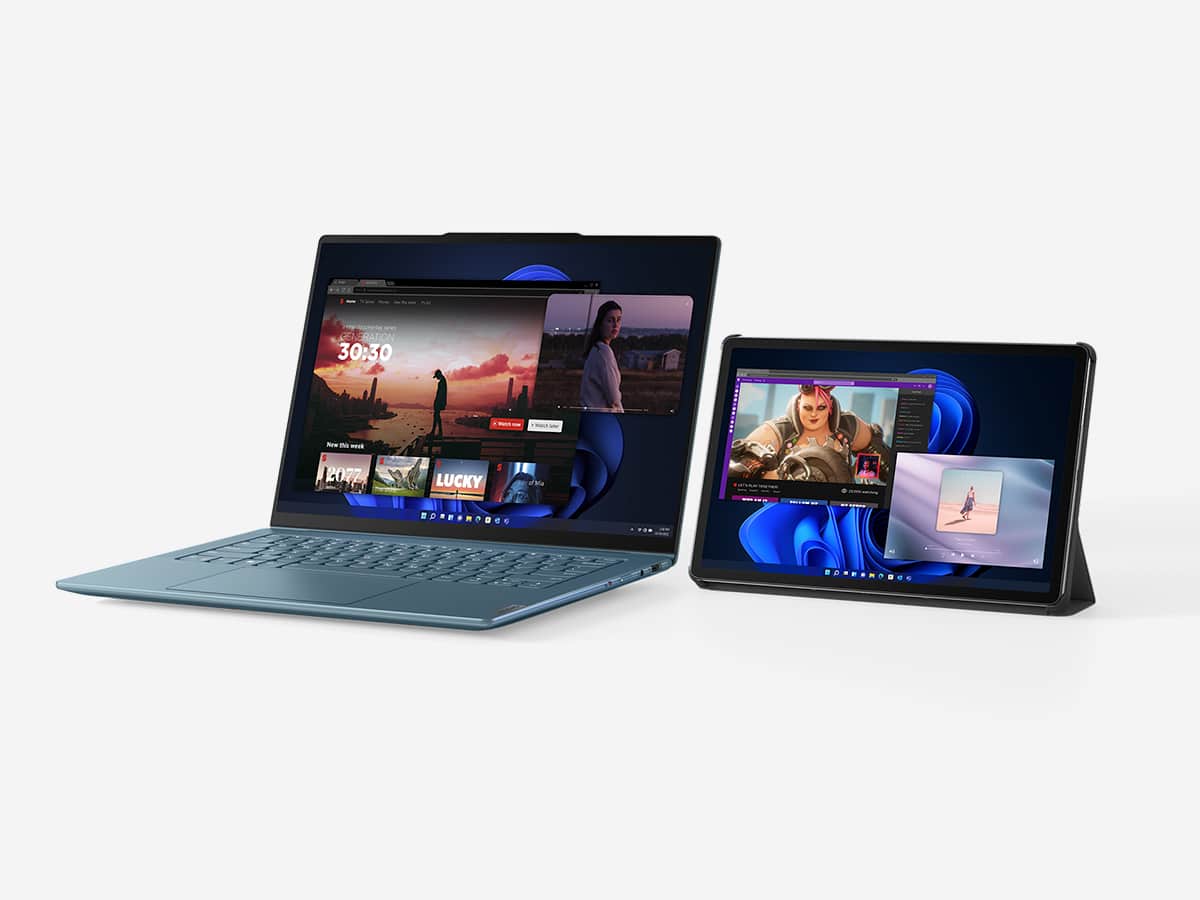 Lenovo's Tablet Lineup
During the reveal, Tony Chen, vice president of Tablets at Lenovo explained that a growing demand for entertainment features was driving Lenovo's input in the sector.
"From seamless transitions between work, study, and play to robust battery life and enhanced 5G-enabled mobility for explorers, Lenovo tablets are helping to redefine the concept of smarter hybrid living," Chen said.
"Tablet users are expecting more from their tablets than ever, with more than 80 per cent using them for productivity and entertainment. That's why the new Lenovo Tab P12 and the Lenovo Tab M10 5G are designed as daily companions built to adapt to the versatile and evolving digital needs of modern tablet users and households."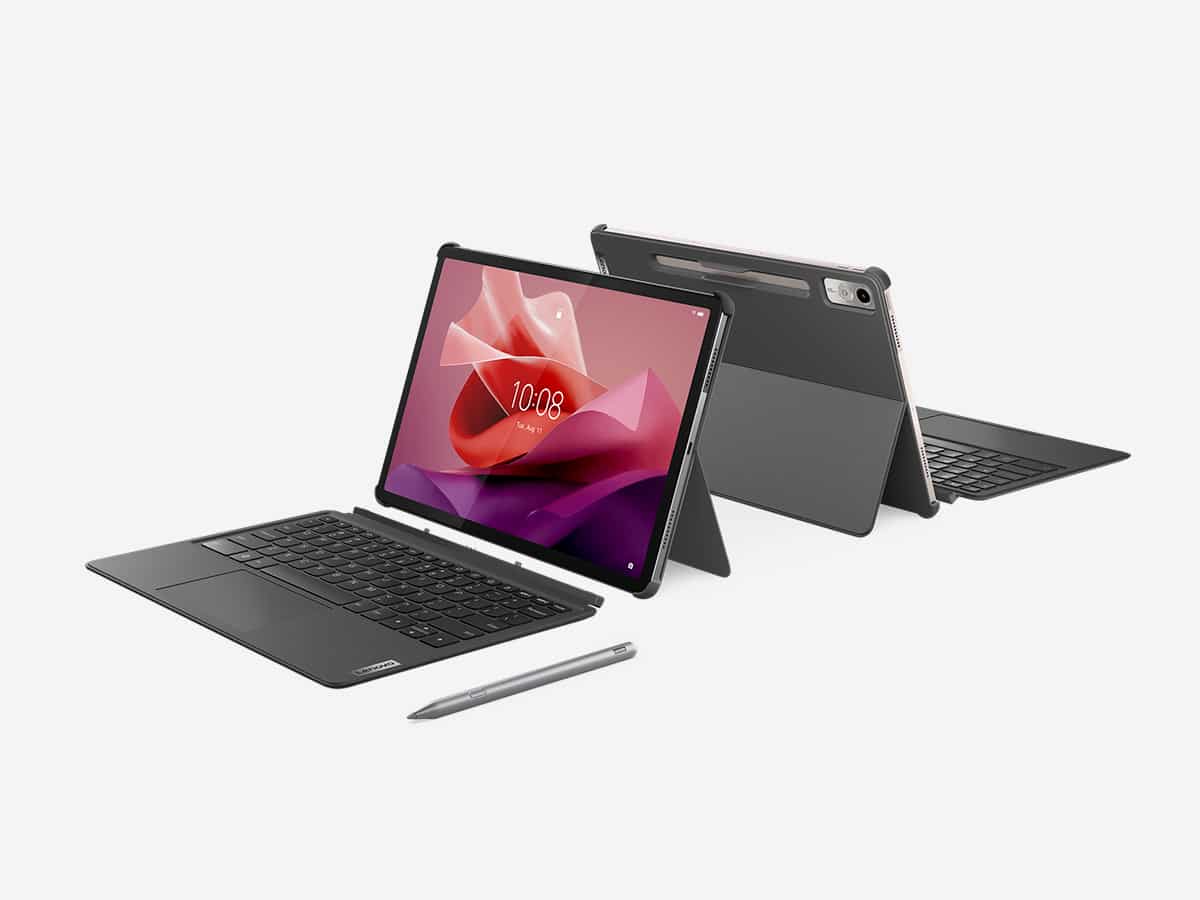 The Verdict
Lenovo is clearly looking to stay relevant and meet users growing and evolving demands with its new Tab P12 and Tab M10 5G tablets, each aimed at completely different crowds. The Tab P12 packs a powerful punch and seems great for those wanting a bit more portability and power. However, it falls short in terms of a higher refresh rate panel, a subpar camera and no LTE version. The Tab M10 5G, however, is designed for users who want seamless internet connectivity with middling power. So, there are some clear compromises one will have to make.
For those interested, the Lenovo Tab P12 will be available on Lenovo's official website sometime this month, starting at AUD$699. As for the Tab M10 5G, Australian pricing and availability are yet to be confirmed by Lenovo.
RELATED: 'Budget Gamers Dream': New Lenovo LOQ Series is Capable and Cost Effective
---
Featured Video from Man of Many