Google Pixel 6 Introduces Tech Giant's First-Ever Custom Chip
Google has revealed the latest generation of its flagship smartphone, the Pixel 6 and Pixel 6 Pro, and for the first time ever, the devices come with an in-house chip designed by the tech giant. Dubbed the Tensor — after the processing units used in the company's data centres — Google's first custom smartphone chip promises to boost the speed, security, and AI features of the flagship releases. While they won't be officially released until October, the new Google 5G phones are set to tackle Samsung and Apple for smartphone supremacy.
"AI is the future of our innovation work, but the problem is we've run into computing limitations that prevented us from fully pursuing our mission," Rick Osterloh, senior vice president, Devices & Services at Google said. "So we set about building a technology platform built for mobile that enabled us to bring our most innovative AI and machine learning (ML) to our Pixel users. We set out to make our own System on a Chip (SoC) to power Pixel 6. And now, years later, it's almost here. Tensor is our first custom-built SoC specifically for Pixel phones, and it will power the Pixel 6 and Pixel 6 Pro later this fall."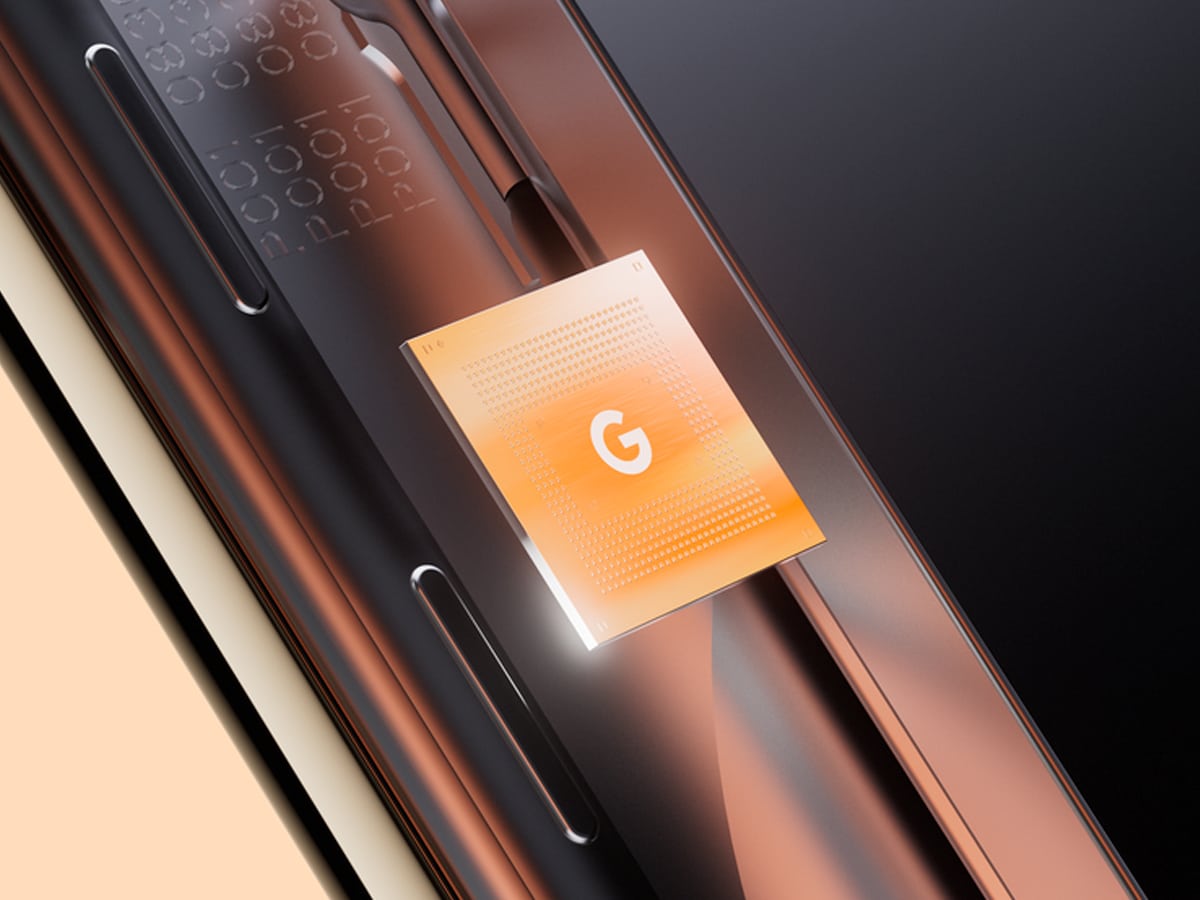 Tensor Chip
The addition of Google's new Tensor chip headlines the latest announcement, and for good reason. Like most Android phone makers, Google has long relied on Qualcomm's SOCs to power its devices. Taking the reins and designing an in-house processor provides Google with far greater customisation opportunities moving forward. With the ability to adapt the technology to suit circumstances, Google's Pixel 6 and Pixel 6 Pro set a new benchmark for the tech giant's smartphone lineup. Specifically, Google claims the Tensor chip can dial up computing power and bolster the video capabilities of Pixel phones, which has historically been a downfall of the brand's releases. Better yet, Google says the Tensor will address the worldwide chip shortage that is currently sweeping the technology industry.
"Tensor was built for how people use their phones today and how people will use them in the future. As more and more features are powered by AI and ML it's not simply about adding more computing resources, it's about using that ML to unlock specific experiences for our Pixel users," Osterloh said. "Tensor enables us to make the Google phones we've always envisioned — phones that keep getting better, while tapping the most powerful parts of Google, all in a highly personalized experience. And with Tensor's new security core and Titan M2, Pixel 6 will have the most layers of hardware security in any phone."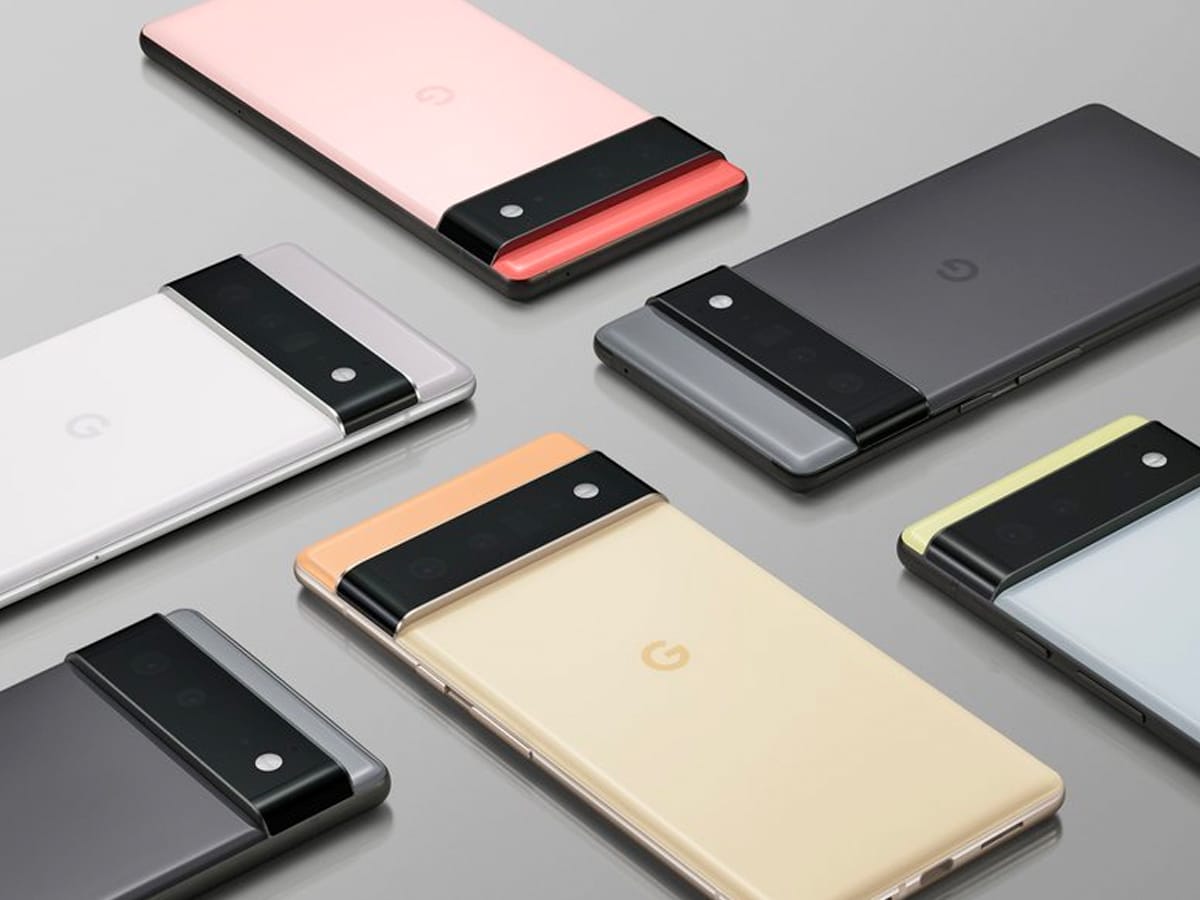 Design
Complete with a radical new design, the Google Pixel 6 and Pixel 6 Pro smartphones take the technology in a new direction. Google has confirmed the smaller Pixel 6 will cop a highly saturated colour palette, complete with a smaller forehead above the camera strip on the back. The larger "Pro" phone has a bigger top section and comes in more subtle colourways. Osterloh also confirmed upgrades to the camera system, thanks in part to the new Tensor chip.
"We also upgraded the rear camera system. The improved sensors and lenses are now too big to fit into the traditional square — so the new design gives the whole camera system a new home with the camera bar," he said.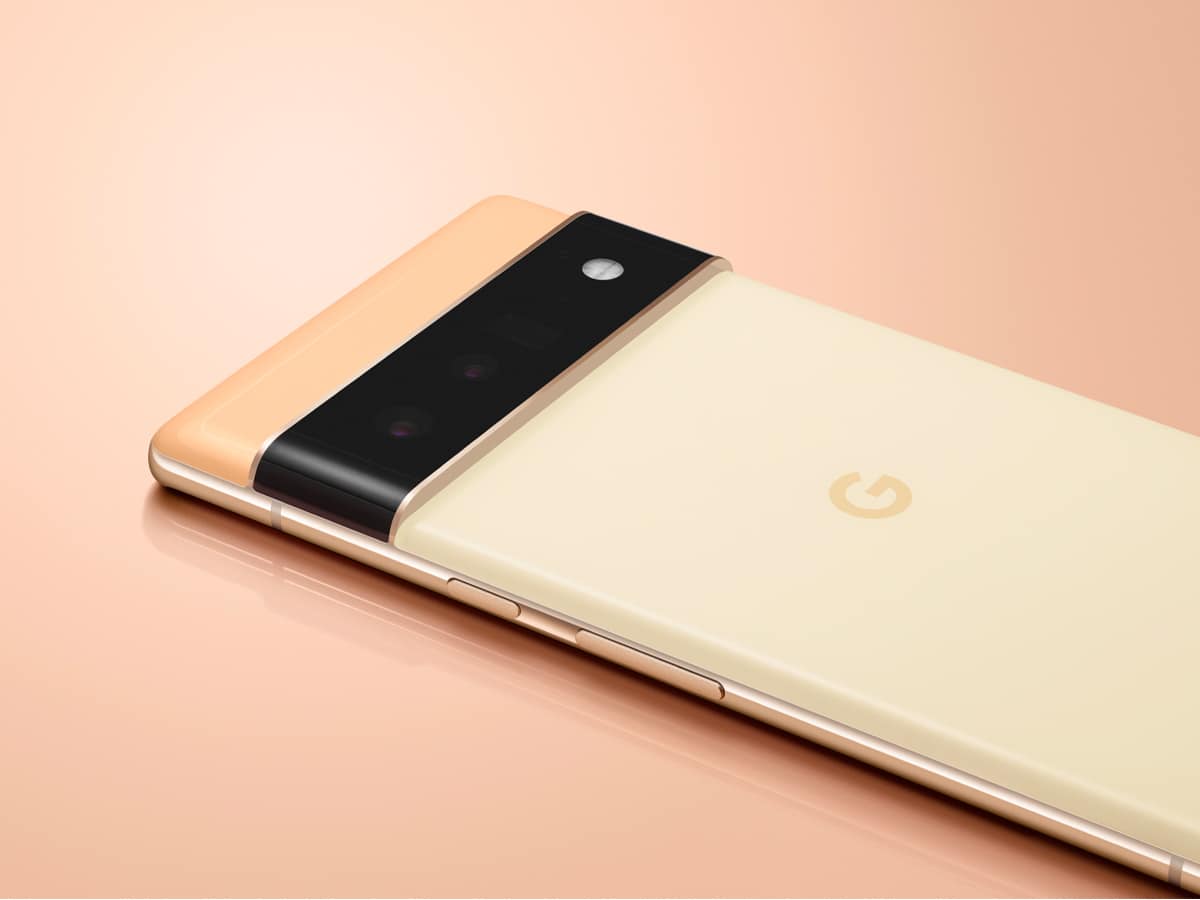 UI
In keeping with the AI theme, Google also revealed new updates to the UI experience. The new Material You design language has been introduced to better adapt to your ongoing use. With new animations and functionality backed by the Tensor chip, Google is planning on big things from a user perspective.
"Google announced Android 12 and the new Material You design language at Google I/O. With Material You, we're mixing colour science with years of work in interaction design and engineering," Osterloh said. "These UI updates are grounded in the new animation and design framework — to make using your Pixel feel incredibly natural because everything runs smoothly on the Tensor chip."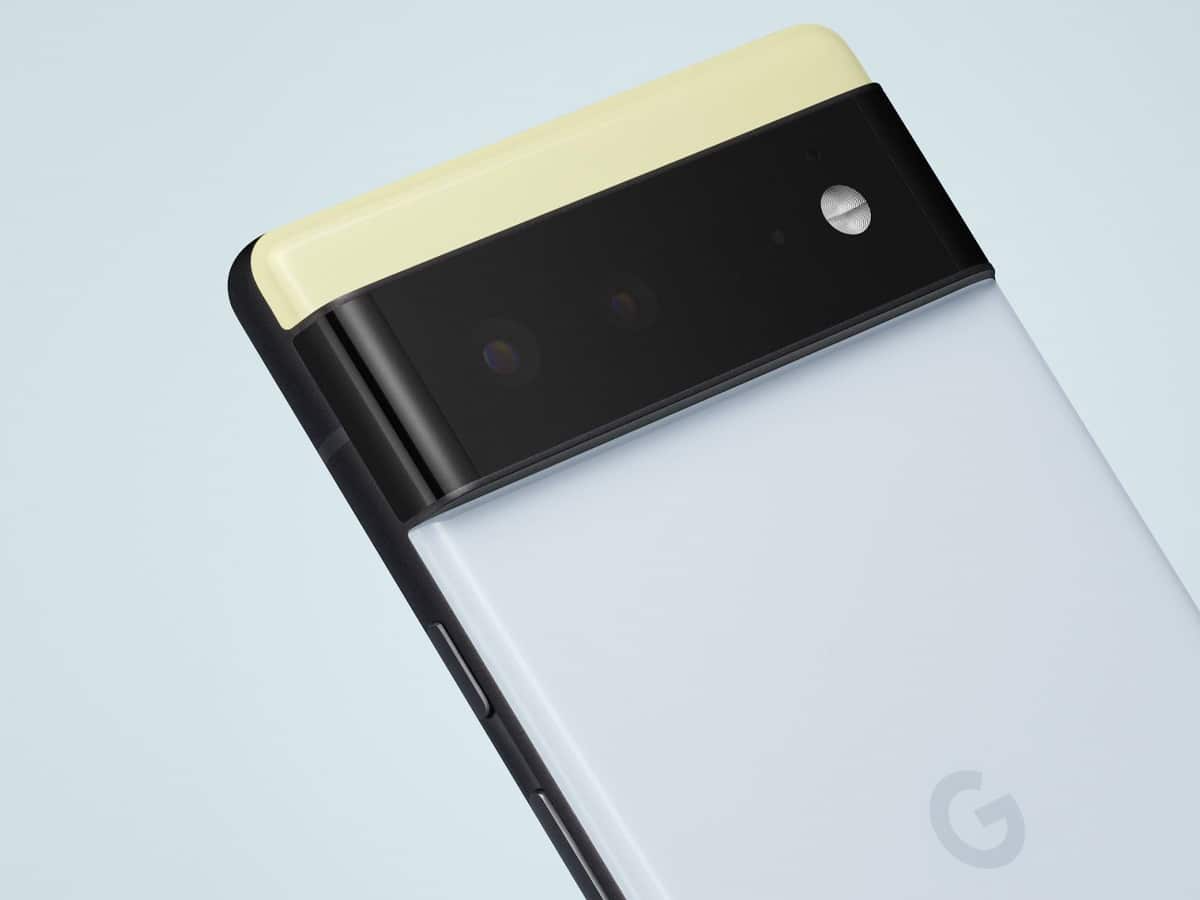 Google Pixel 6 Release Date
Outside of the new Tensor announcement, Google is playing its cards pretty close to its chest. Not much is really known about the performance capabilities and software, however, Google is adamant the in-house chip will deliver a massive uptick on previous iterations. The Google Pixel 6 Pro and Google Pixel 6 release dates are yet to be revealed, however, Osterloh confirmed that new flagship smartphones will arrive this fall.
Google Pixel 6 Pro Specs
| | |
| --- | --- |
| Display | 6.4″ FHD+ 90Hz, entirely flat |
| Chipset | Tensor SoC |
| Misc. | Matte aluminum "rails," in-display fingerprint sensor, Titan M2 security chip |
 Google Pixel 6 Specs
| | |
| --- | --- |
| Display | 6.7″ QHD+ 120Hz, slightly curved at the edges |
| Chipset | Tensor SoC |
| Cameras | New wide-angle primary that "takes in 150% more light," ultra-wide, 4X optical zoom periscope |
| Misc. | Polished aluminium "rails," in-display fingerprint sensor, Titan M2 security chip |
You'll also like:
14 Best Tablets for Work and Play in 2021
Microsoft Windows 11 Revealed: Everything You Need to Know
Everything Apple Unveiled at its Massive WWDC 2021 Event