LG's Insane Rollable Phone is Real and Reportedly Coming in 2021
Roll out the red carpet? Or roll out the brand new phone from LG? Sending out hints and teasers all over the world, the South Korean technology company that wants to make sure life is good has finally revealed the LG Rollable, a brand new smartphone device featuring a "unique resisable screen" that transforms the phone into a small tablet.
You'll Also Like:
LG's Transparent 55-Inch OLED Display Doubles as a Partition
Lenovo's ThinkReality A3 Smart Glasses Show 5 Displays at Once
Samsung's Insane 2021 Neo QLED TVs are Slimmer, Sharper and Sexier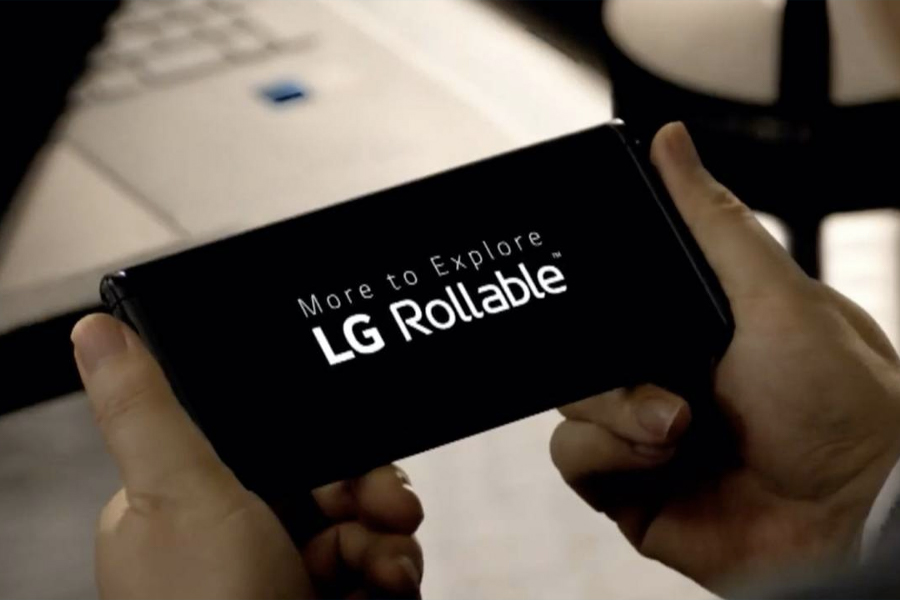 Sneakily added to the beginning and end of their press conference video, LG and head of global marketing, Jin-hong Kim, revealed the LG Rollable phone's first impression at CES 2021. Previously just an innovative prototype from the brand's experimental division dubbed "Explorer Project", according to CNET, "the Korean company will release the phone later this year, according to people familiar with LG's plans," the publication reported on Tuesday.
How it works however is still a mystery due to the limited information about what technology LG is using to produce such a radical new phone design. Though we're pretty sure the tech used is similar to the Signature rollable OLED TV. Also unknown to us are the exact dimensions of the expandable display.
Following other equally experimental projects like its LG Wing smartphone and its dual OLED displays, LG appears to be continually looking for ways to avoid the "foldable" phone revolution. With the unveiling of the LG Rollable it's quite obvious LG is not yet done experimenting with the future of smartphone technology.
You'll Also Like:
LG's Transparent 55-Inch OLED Display Doubles as a Partition
Lenovo's ThinkReality A3 Smart Glasses Show 5 Displays at Once
Samsung's Insane 2021 Neo QLED TVs are Slimmer, Sharper and Sexier