OPPO's New Find N3 Foldable Smartphone Puts Samsung on Notice
We have quickly reached a point in foldable smartphones where the crease has all but vanished, making it a useful feature rather than a costly gimmick. OPPO's latest release, the Find N3 foldable, continues to refine the book-like foldable design initially introduced by Samsung's Galaxy Z Fold series, boasting brighter screens, powerful cameras and a brand-new folding hinge and panel that seamlessly eliminates any discernible crease.
The Chinese tech giant, along with its sub-brand OnePlus, recently introduced its new foldable phones. The Oppo-branded model, named the "Find N3," will be available in regions like China, Australia, Singapore, Malaysia, Japan, and more. On the other hand, the OnePlus version, known as the "Open," is being launched in the United States, India, and some parts of Europe.
RELATED: Google Pixel Fold: Tech Giant Joins the Foldable Phone Frenzy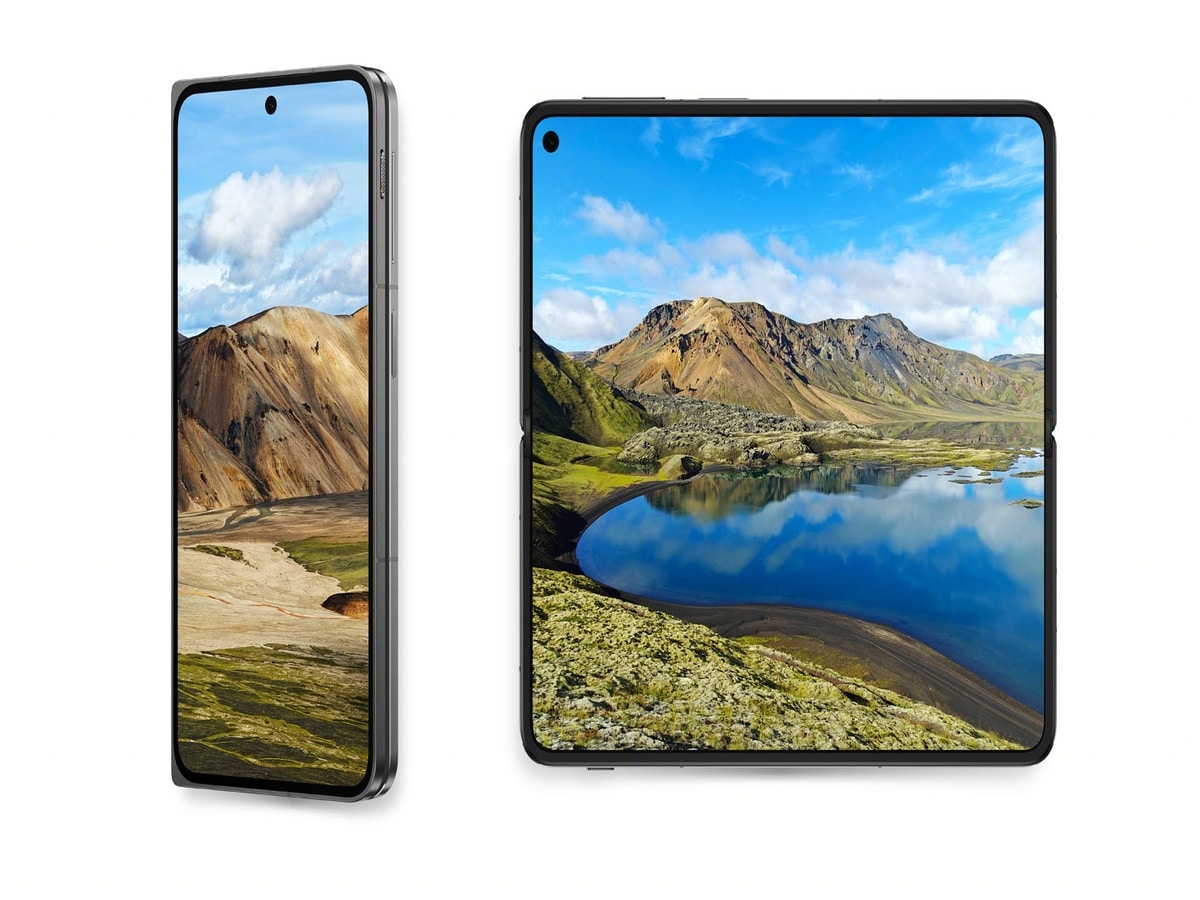 The new Oppo Find N3 fold boasts new foldable AMOLED displays that are touted as the "clearest and brightest foldable screens." These displays are taller, offering a 6.3" outer screen and a 7.8" unfolded screen with a resolution set at 2,240 x 2,268, resulting in a pixel density of 426 ppi. What sets this foldable smartphone apart is its LTPO technology, which enables a seamless 1-120Hz dynamic refresh rate, providing smooth scrolling and gameplay.
In terms of the crease, it's now even less noticeable than before, thanks to a "self-healing layer" designed to smooth out scuffs, thereby extending the panel's overall life. The Find N3 features Oppo's cutting-edge third-generation Flexion hinge, combining zirconium-based liquid metal for a compact build with the company's proprietary aircraft-grade steel for enhanced durability.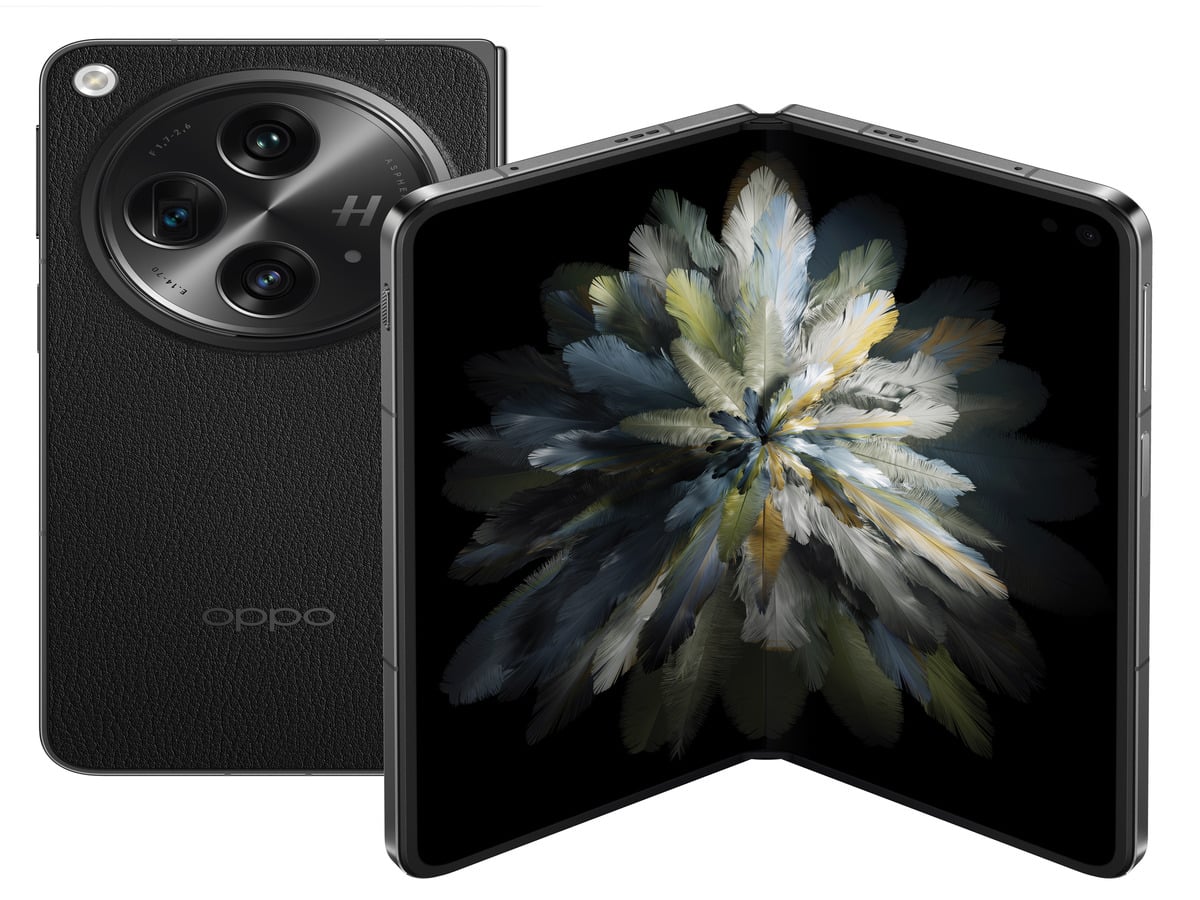 To bolster structural integrity, the flexible screen is reinforced with carbon fibre support plates, resulting in a device that is "36 per cent more resistant to warping than past-generation foldables." Under the foldable panel, the Oppo Find N3 is powered by the Qualcomm Snapdragon 8 Gen 2 Mobile Platform, offering a 35 per cent improvement in performance and a 40 per cent increase in overall efficiency compared to the previous generation of chipsets.
The foldable phone is fitted with 16GB of LPDDR5X RAM, a generous 512GB of UFS 4.0 storage and can "keep over 40 apps running in the background thanks to OPPO's Dynamic Computing Engine." Photography is another major focus of the Oppo Find N3, with significant improvements to the camera system, including larger and better sensors.
It now features three pro-grade cameras, covering three popular full-frame equivalent focal lengths: 14mm, 24mm, and 70mm. Among the new sensors, the 48-megapixel main camera stands out, boasting Sony's innovative LYTIA-T808 sensor technology. This camera sensor is the first to incorporate a two-layer transistor pixel structure, which allows each pixel to capture more light, resulting in greater image detail. It includes an f/2.2 lens with a generous 114-degree field of view and supports macro shots as close as 4cm.
---
Featured Video from Man of Many
---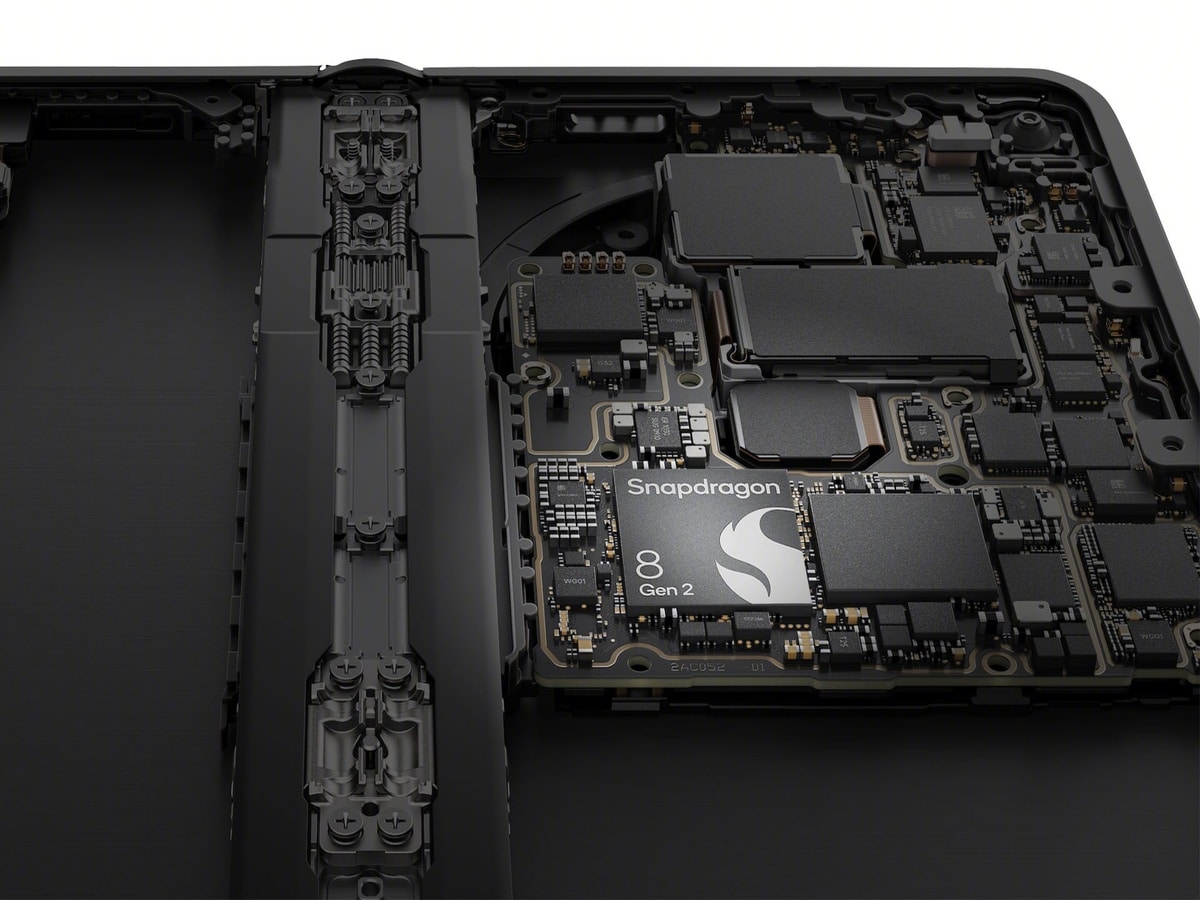 As per Oppo, "this two-layer stacked CMOS image sensor creates more space to receive light, resulting in reduced noise, superior dynamic range, and richly detailed photos and videos." In addition, the foldable phone even features a 64-megapixel periscope telephoto camera with an f/2.6 aperture and a 1/2-inch sensor.
It also houses a 48-megapixel ultra-wide camera with a 14mm equivalent focal length, equipped with a Sony IMX581 1/2-inch sensor that Oppo claims is 130 per cent larger than those of its competitors. Like the primary camera, this ultra-wide camera sports an f/2.2 lens with a wide 114-degree field of view and supports macro shots from as close as 4cm.
During the global launch event, Michael Tran, OPPO Australia's Managing Director, shared his enthusiasm, saying, "As we prepare to introduce the new OPPO Find N3 foldable smartphone to the Australian market, we're thrilled to continue pushing the boundaries of innovation. The Find N3 is not just a smartphone; it's a gateway to a new era of mobile experiences. Our 2023 performance has been strong, particularly in the premium space where we've introduced these new form factors. Building on the local success of the Find N2 Flip earlier this year, we're confident that the Find N3 will captivate Australian consumers with its stunning design, groundbreaking technology and uncompromised viewing experience."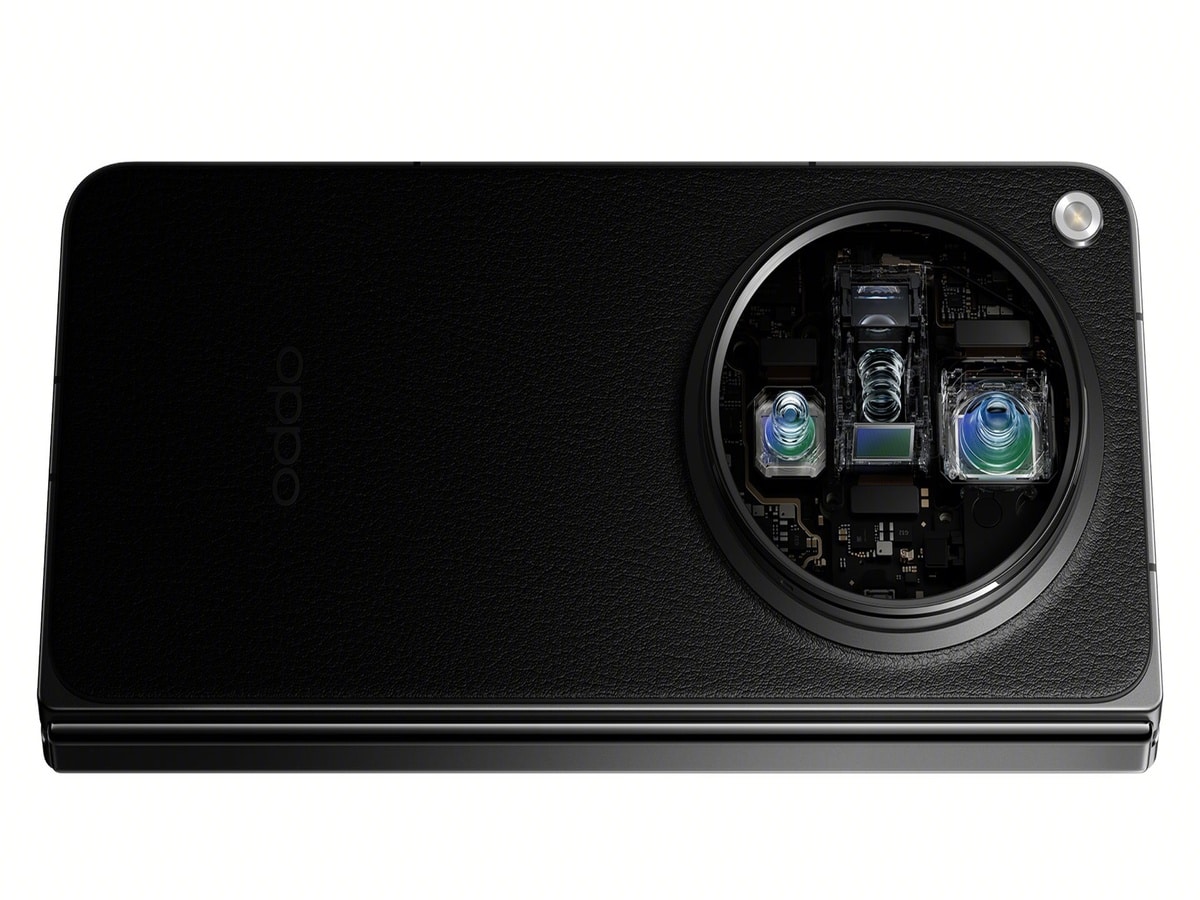 In terms of battery life, the Oppo Find N3 packs a substantial 4800mAh battery that is paired with an impressive "class-leading 67W SUPERVOOC fast charging" system. Oppo claims that a quick 30-minute charge can give you 80 per cent juice, and a complete 100 per cent charge can be achieved in just 42 minutes. Additionally, the smartphone features a convenient alert slider for toggling between silent, vibrate, and ring modes, positioned alongside the volume rocker, which is located above the side-mounted fingerprint reader.
On the software front, the Find N3 comes preloaded with Android 13, featuring ColorOS 13.2 right out of the box. OPPO has pledged to provide users with four years of software updates and an impressive five years of security updates. The OPPO Find N3, priced at AUD$2,699, will be available in a Classic Black variant and is set to hit the Australian market sometime in mid-November. The local launch date will be announced in the upcoming weeks.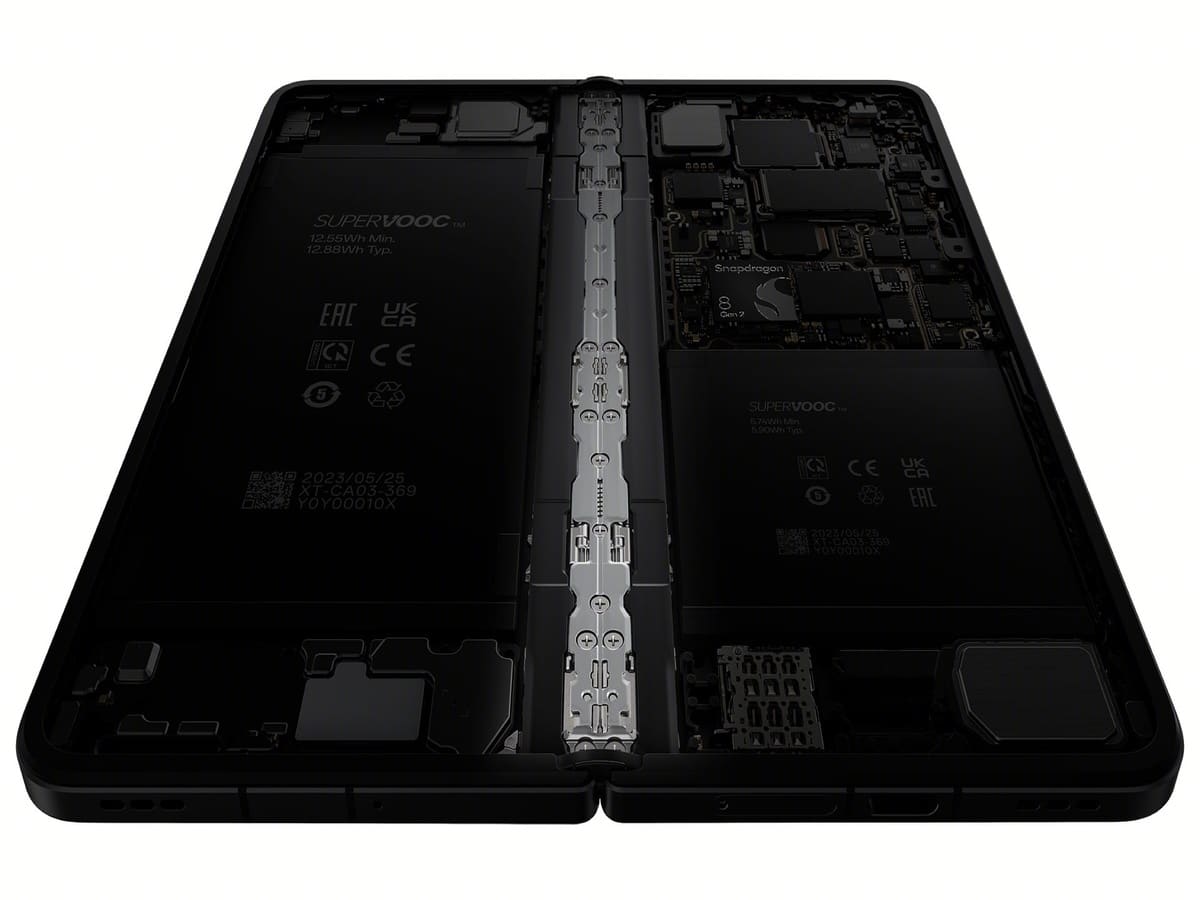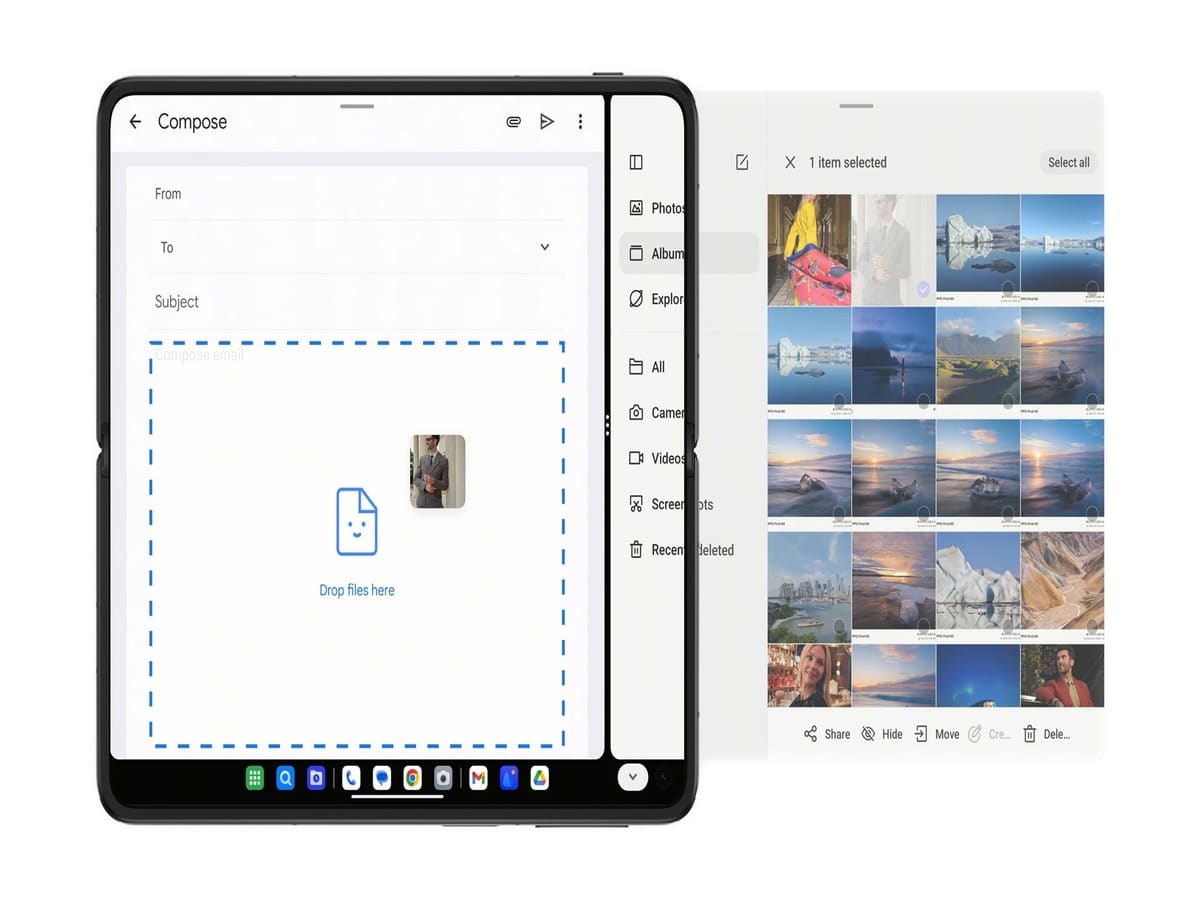 ---
Featured Video from Man of Many