$237,000 LG MAGNIT TV Hits the 118-Inch 'Sweet Spot'
LG is stepping up its game in the world of Micro LED TVs with the fresh introduction of the brand new 118-inch 'LG MAGNIT' 4K Micro LED display. And what's more, the South Korean giant isn't afraid to go big. Boasting a whopping 118 inches of screen real estate, the top-of-the-line new MAGNIT TV may as well be an IMAX for your living room, just in time for the home release of Oppenheimer.
Taking cues from Samsung, LG is getting creative with smaller LED modules to create its TV displays and with the MAGNIT range, the company is saying goodbye to LCD panels, which means every pixel is now made up entirely of LEDs. While the 136-inch display is the largest in the new lineup, LG's new 118-inch 4K model hits the 'sweet spot' just above the 97-inch LG SIGNATURE OLED M wireless TV, as per LG's USA senior vice president Michael Kosla.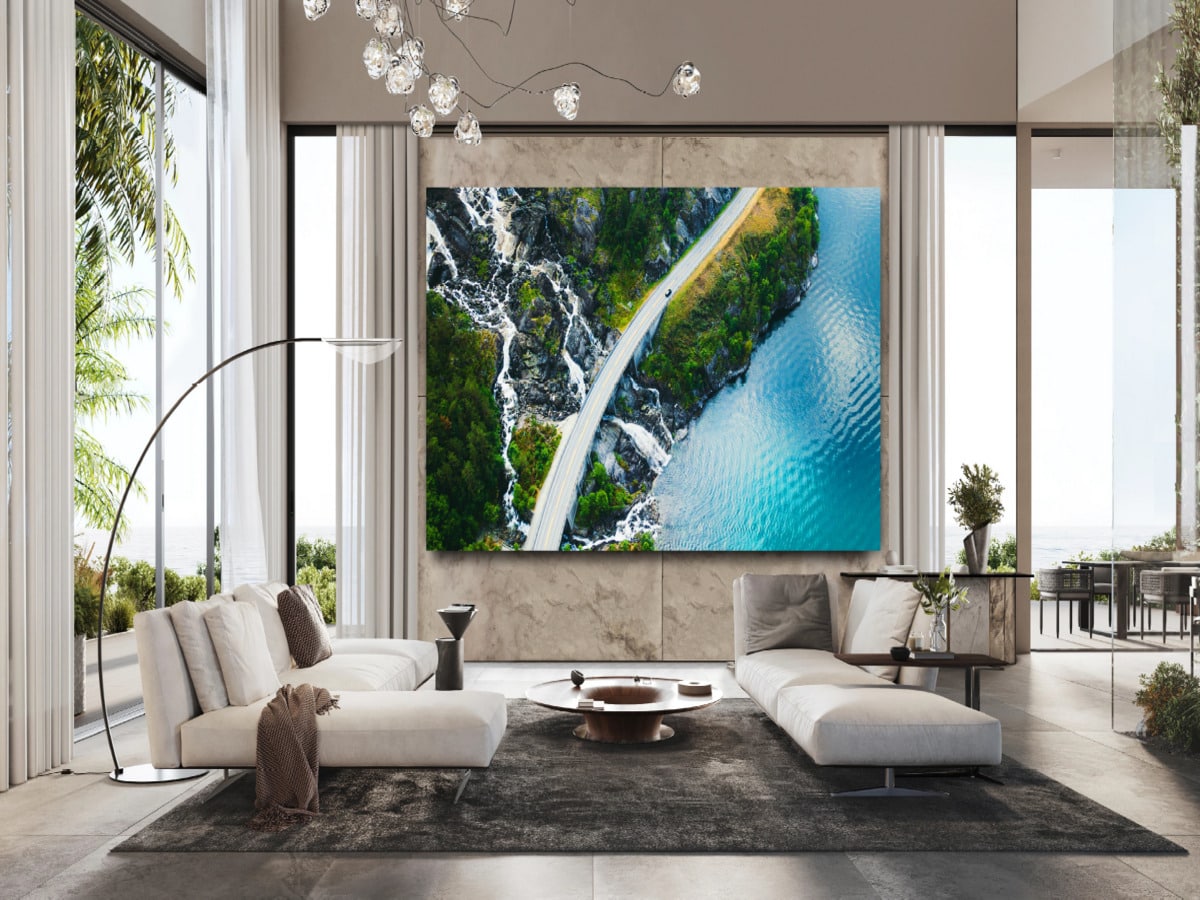 The LG MAGNIT 118-inch display boasts a pixel pitch of 0.6 mm, delivering a sharp 4K resolution, and is capable of higher refresh rates of up to 120 Hz. The display utilises robust chip-on-board (COB) LED technology, AI-enhanced processing and even the ability to showcase digital artwork through the intuitive webOS smart TV software.
For the high-end clientele it's aimed at, this Micro LED display takes the hassle out of installation for integrators. The display features a user-friendly two-cabinet design, which allows for a much quicker installation compared to other modular LED displays.
The display leverages LG's cutting-edge DVLED (direct-view light-emitting diode) technology, originally developed for giant commercial displays. With over 8 million individual Micro LED pixels, it promises to deliver deep blacks and incredible contrast by independently turning off pixels in black areas of the picture.
RELATED: LG StanbyME Go is an Entertainment System in a Briefcase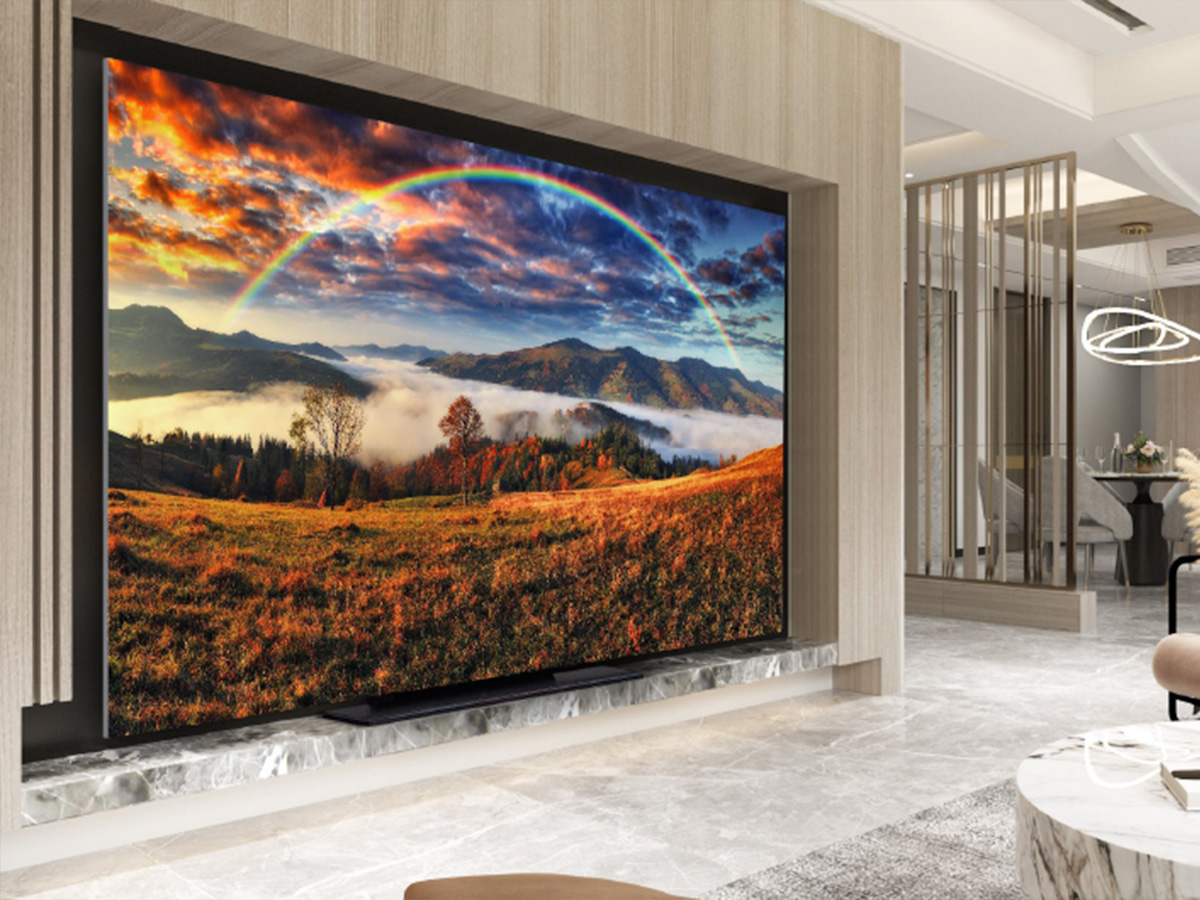 It even boasts a solid 250 nits of brightness, thus making sure what's on screen is easily viewable even when the room is well-lit. Beyond delivering an impressive high dynamic range experience, thanks to its compatibility with HDR10 and HDR10 Pro, this display comes loaded with some cutting-edge features.
It's powered by LG's Alpha 9 processor, which uses smart AI techniques to reduce picture noise and enhance colour vibrancy. Plus, there's even an ambient light sensor that allows the 118-inch LG MAGNIT 4K Micro LED to adapt to the room's lighting, ensuring the picture always looks perfect, regardless of changing lighting conditions.
In terms of audio, you've got a pair of powerful 50-watt speakers built right in, and you can choose between using a stand or mounting it on your wall. Furthermore, thanks to WiSA connectivity, you can effortlessly connect high-quality wireless speakers for a high-fidelity audio experience.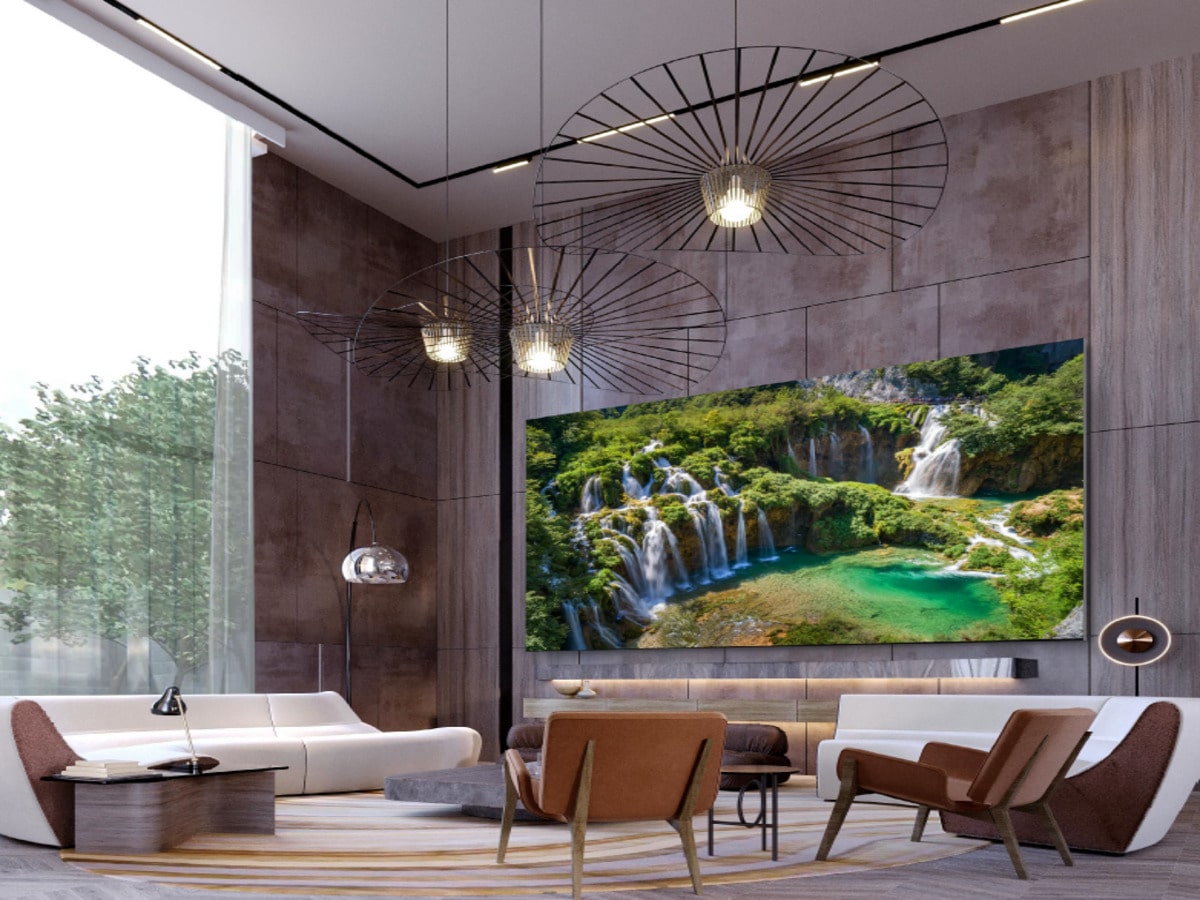 The display offers versatile connectivity with AirPlay 2, and multiple connectivity options, including four HDMI inputs, digital audio out, two USB inputs, an RS232C port, and a LAN input for wired internet. There is even support for Miracast technology, which allows wireless content streaming from a range of devices.
The 118-inch MAGNIT 4K even comes with features like the Art Gallery and My Digital Picture Frame accessible via the LG mobile app for displaying digital art and photo collages. The customisable webOS 23 interface comes pre-loaded with popular apps like YouTube, Disney+, and Prime Video.
With a price tag that could make your wallet shiver at USD$237,000 (roughly AUD$370,000), the LG 118-inch MAGNIT 4K display boasts more than just size. It's a powerhouse of technology packed with cutting-edge tech to enhance your viewing experience. As for its availability and official pricing in Australia, LG has yet to make that announcement.