Who is Bianca Censori, the Australian Yeezy Architect Kanye West Reportedly Married?
It ain't easy keeping up with Yeezy. Influential rapper-turned-fashion mogul Kanye West has reportedly married Australian YEEZY architect Bianca Censori in a move that has stunned the pop-culture world. First reported by celebrity news outlet TMZ, the marriage between West and Censori comes just two months after his divorce from Kim Kardashian was finalised. Naturally, with the world still reeling from the news that West is no longer a single man, the attention has firmly turned to Censori. So, just who is Bianca Censori, the Australian designer who reportedly now calls Kanye West her husband?
In this Bianca Censori article…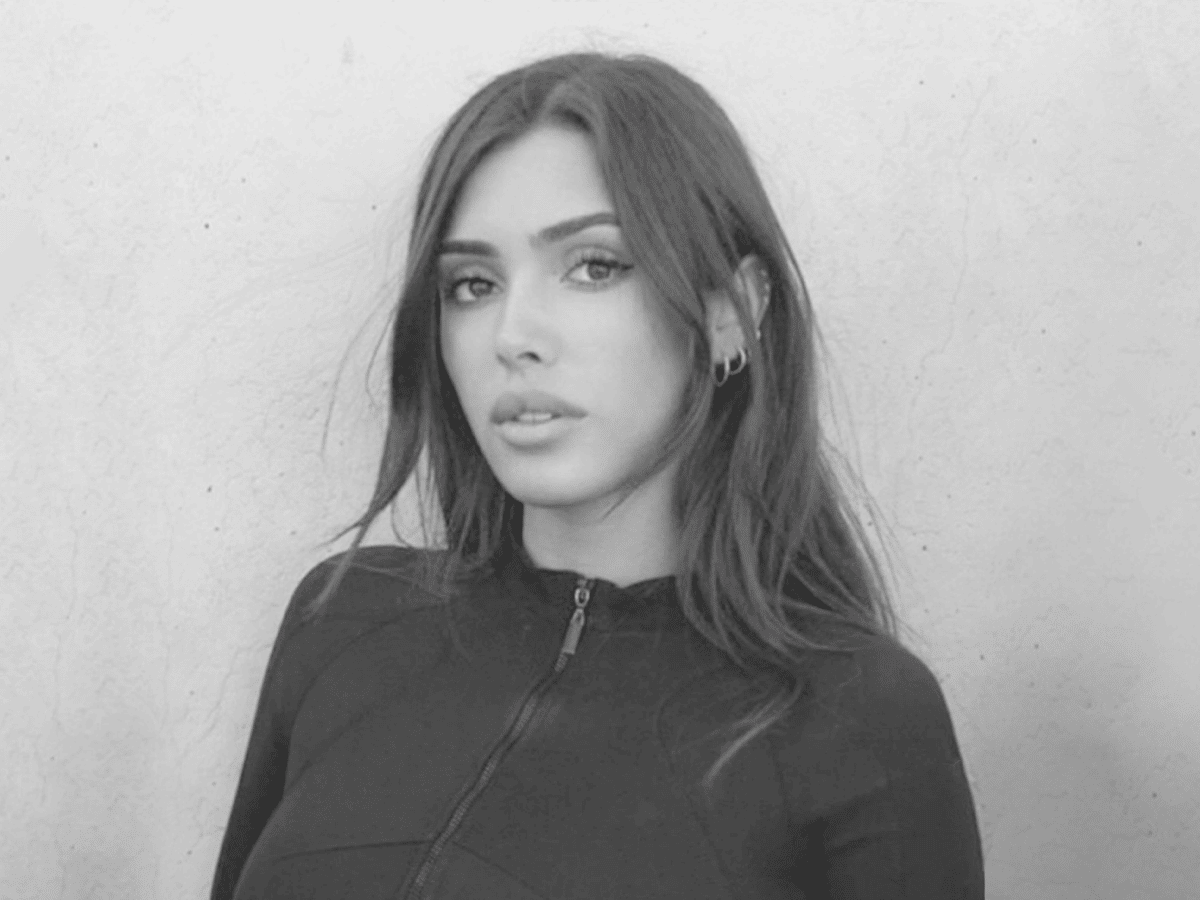 Bianca Censori Quick Facts
Name: Bianca Censori
Age: 27
Nationality: Australian
Occupation: Head of Architecture, YEEZY
Location: Los Angeles, California
Who is Bianca Censori?
Originally hailing from Melbourne, Australia's cultural capital, Censori is a multi-talented creative, so it makes sense Kanye has taken her as a muse. Here is everything we know about the Aussie designer, including her marriage to Yeezus.
Work with YEEZY
Office romance is not always encouraged, but that's exactly where the supposed relationship between Kanye West and Censori first blossomed. Twenty-seven-year-old Censori is Head of Architecture at YEEZY, where she has worked since 2020. While not a lot is known about her role, a biography from Melbourne Design Week that was dug up by The Sydney Morning Herald, states: "Her work engages with philosophical, aesthetic, and cultural references: these tropes generate contextual frameworks in which she designs buildings and objects."
According to her LinkedIn, Censori previously worked as a student architect for Collingwood-based firm DP Toscano Architects, which is best known for producing the three-bedroom, single-level Duke Apartments. She also holds a bachelor's and master's degree from the University of Melbourne. The young Australian appears to keep a pretty low profile on social media, however, The Herald Sunhas reportedly unearthed footage of Censori speaking about 'primitive futurism', a term coined by West> In the clip, she tells students at the University of Malta about the pair's DONDA language.
"At YEEZY we were able to develop a Donda language, an aesthetic with Kanye, which has informed both of our design aesthetics," Censori says, via The Herald Sun. "The irony of primitive futurism is it's actually the application of the present, and therefore will continue to adapt to what social, economical and political contexts dictate."
Marriage to Kanye West
Importantly, neither West nor Censori have publicly commented on their alleged nuptials, however, it doesn't seem out of the realm of possibility. Over the past few weeks, both have been spotted wearing wedding rings, including a recent paparazzi shot of the two arriving at the Waldorf Astoria in Beverly Hills. The Daily Mail also reported West and Censori honeymooned at a "posh resort" in Utah last week, but nothing has been confirmed.
Along with being part of the YEEZY brand for some time, Censori has also made an appearance of sorts in Kanye's music. In December, the 45-year-old multi-Grammy Award-winning artist dropped a new song, entitled Censori Overload, an obvious reference to his supposed new bride, however, the lyrics seem to revolve around a past relationship.
Waking up to
"I can't do this anymore" text
And The Bible said
I can't have anymore sex
Till marriage
– Censori Overload, Kanye West
Just two months ago, West finalised his divorce from international reality star and SKIMS founder Kim Kardashian after a bitter and very public breakup. The two were married for six years and have four children: daughter North, son Saint, daughter Chicago, and son Psalm. Since the two split last year, there has been much contention around the relationship, with Kardashian's romance with comedian Pete Davidson sending Kanye into a public meltdown. Now, the rapper appears to have calmed down, but that hasn't stopped his ex-wife from throwing shade at the reported marriage news.
"I'm really in my quiet girl era, I don't have much to say. Just much to do," Kardashian posted, before adding: "Just remember, the black sheep usually turns into a goat. Keep doing you. People who want to see you win, will help you win. Remember that."
Putting ex-wife drama aside, Censori's family have revealed they're thrilled by the latest news. Speaking with The Herald Sun, sister Angelina Censori explained: "it's very exciting news for both my sister and the family but we choose to have some privacy for the time being." Additionally, her relative Alyssia Censori shared that the family was "super happy for them both."
Is Kanye West Really Married?
Whether or not Kanye West's marriage to Bianca Censori is legitimate or simply a PR stunt is truly up for debate. It seems odd that the rapper would change his tune and find love so quickly after the torrid string of public outbursts stemming from his breakup with Kim Kardashian. That being said, Ye is known to take on new muses, much like Uncut Gems star Julia Fox, and it wouldn't be at all surprising if he were to make it official. Despite the conjecture and celebrity intrigue, one thing is for certain – while this may be the first time the internet has really heard of Bianca Censori, it certainly won't be the last.
General FAQs
Are Kanye West and Bianca Censori actually married?
According to celebrity news site TMZ, influential rapper Kanye West has reportedly married Australian Bianca Censori, however, the pair have yet to file an official marriage licence.
Who is Bianca Censori?
Bianca Censori is a 27-year-old designer from Melbourne, Australia. She is currently the Head of Architecture at Yeezy, where she has worked since 2020.