What is Jerry Seinfeld's Net Worth?
We've seen him question the ethics of airline food, ponder the pirate shirt and get coffee with comedians for years, but just how much is television legend Jerry Seinfeld worth? A legend of the American stand-up circuit, Jerry Seinfeld was one of the first major comedians to capture the global market during the '90s sitcom explosion. Throw in some great investments, a blockbuster YouTube series and a massive Seinfeld salary and you start to get a picture of just how astronomical Jerry Seinfeld's net worth really is. But who is the man behind the little show about nothing?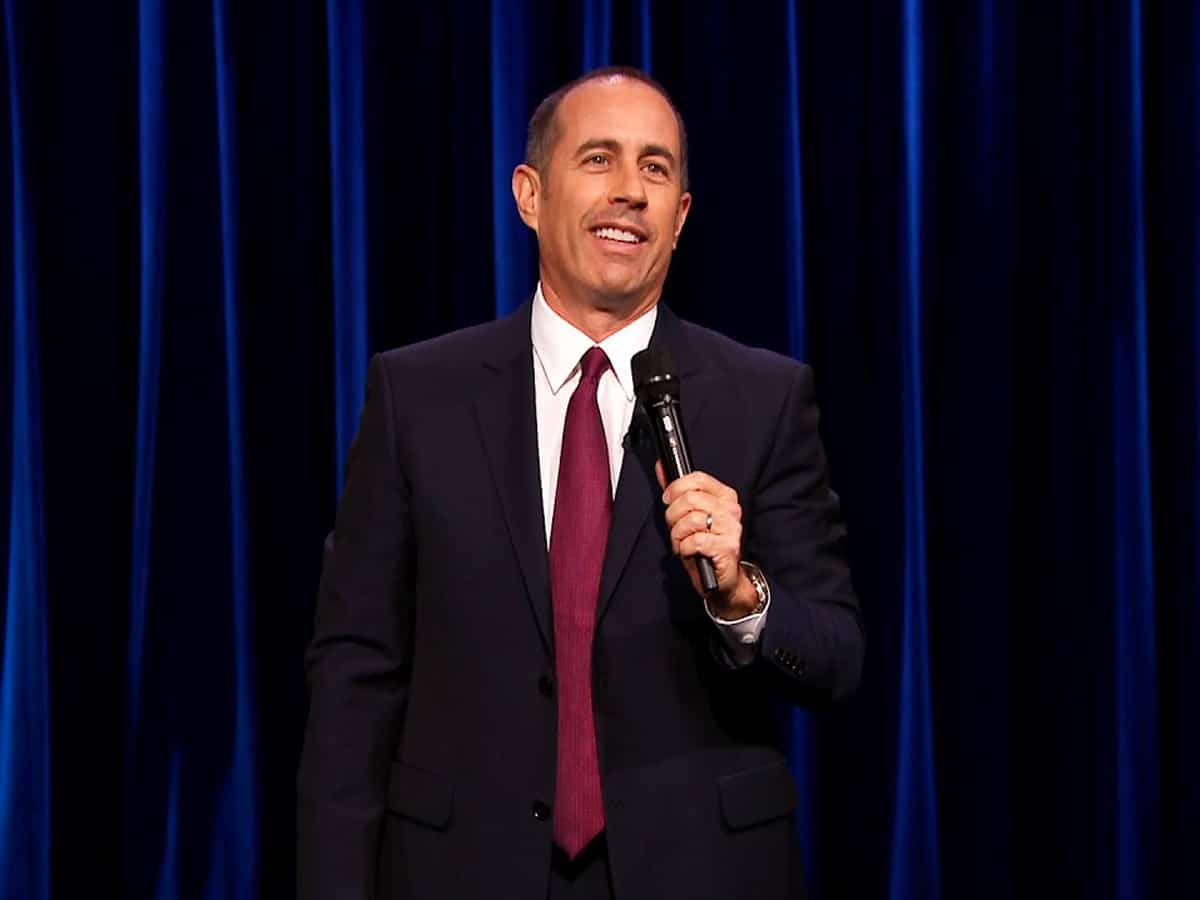 What is Jerry Seinfeld's Net Worth?
Age: 66
Born: April 29, 1954
Country of Birth: United States of America
Profession: Professional Comedian
Estimated Net Worth: USD $950 Million
Career Highlights: In 1994 he won two Golden Globes for Seinfeld
Who is Jerry Seinfeld?
Let's face it, the man needs no introduction. Best known for playing himself in the sitcom of the same ilk, Jerry Seinfeld's rise to stardom started in New York. Whilst attending Queens college, the young up-and-comer developed a passion for stand-up comedy, he would periodically appear at open-mic nights. After college, he spent nearly 15 years grinding out a career as a stand-up comedian before hitting the television jackpot. He tried out at various open mic nights around New York City, which then lead him on a successful tour as a comic. In May 1981, he had an extremely successful appearance on The Tonight Show Starring Johnny Carson.
After that appearance, he had many more appearances on The Tonight Show as well as other late-night programs, however, it was in 1989 that Seinfeld, alongside Larry David, penned a series that would redefine the nature of traditional sitcoms. Originally titled the show "The Seinfeld Chronicles", the show later re-named it to Seinfeld, tackling big issues and seemingly minute ones simultaneously. The sitcom ran for nine years and nine seasons, becoming arguably the greatest comedy in history, not to mention one of the most profitable shows in television history. Naturally, the Jerry Seinfeld net worth figure is easily be associated with the Seinfeld show. So let's take a closer look at what Jerry Seinfeld makes and how he makes it.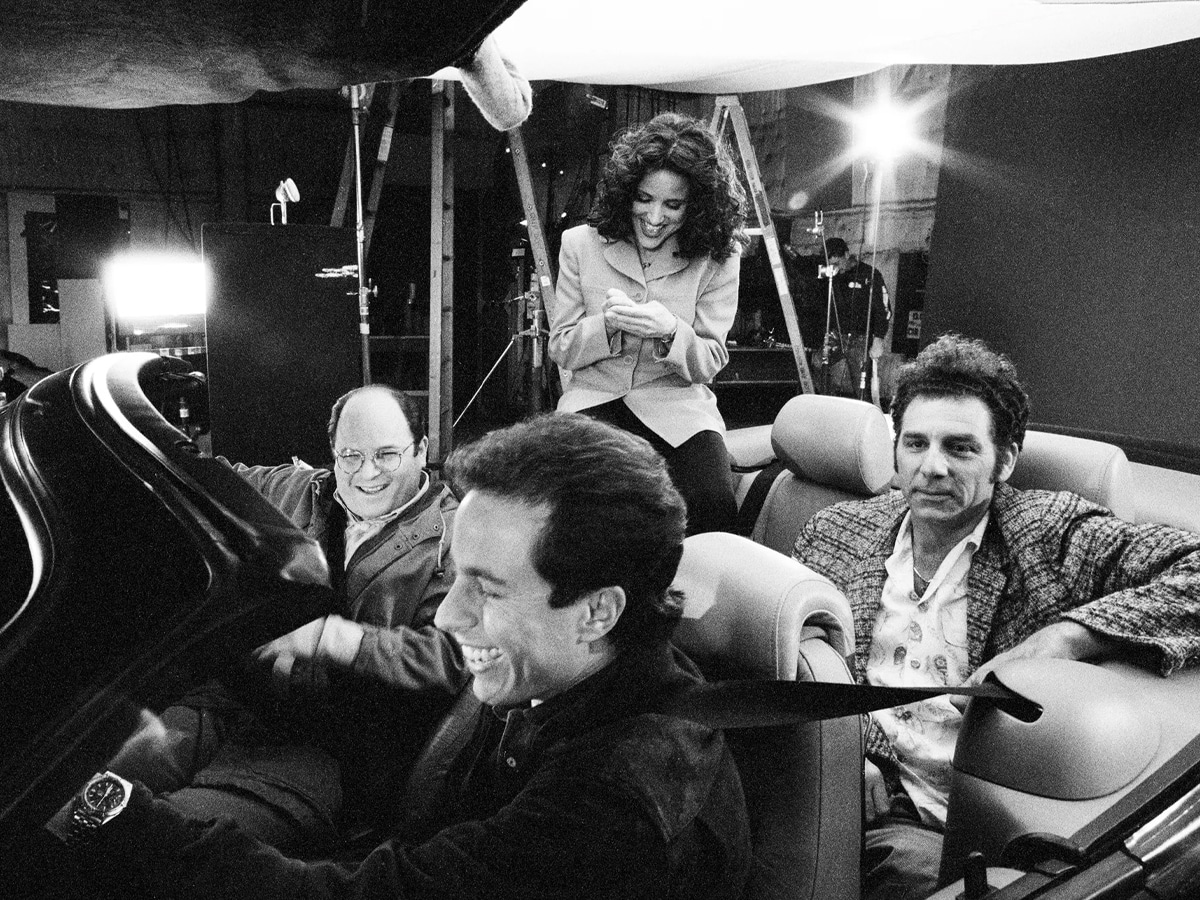 Sources of Income
The American stand-up comedian has many sources of income. However, Jerry's two biggest sources of income are from his Seinfeld Salary and the royalties and syndication from the show.
Seinfeld Salary
In the first season of the show, Jerry Seinfeld earned US$20,000 per episode for the first season. Given that season 1, spanned for just five episodes Jerry earned a modest USD $100,000. From season 2 and season 3, Jerry's earnings were doubled to USD $40,000 per episode which brought his take-home earnings to USD $3.5 million. And for the seventy episodes across seasons 4, 5 and season 6, Jerry was compensated USD $9.4 million all up.
During the final season, Jerry Seinfeld effectively became the first television actor to ever cash in US$1 million per episode. Let's break that down shall we, according to CNBC that's USD $13,000 per line and with season 9 only having twenty-four episodes the total earnings amounted to a sum of USD $24 million. When you tally everything up, Jerry earned just under $60 million in salary alone from the show.
However, in 1998 NBC was desperate to have Jerry come back for a 10th season. They reportedly offered him USD $100 million for twenty episodes, equating to USD $5 million per episode, but alas, the legend turned it down.
---
Featured Video from Man of Many
---
Royalties and Syndication
The second major contributor to Jerry Seinfeld's net worth comes via royalties and syndication. Both Jerry and Larry David each owned 7.5% of Seinfeld backend equity points when the show first began in 1989, they later doubled their ownership stake to 15% each. In 1998, the show was first sold into syndication and it generated $1.7 billion in revenue. By the 2000s, Jerry Seinfeld was earning around $32 million a year in deals and licensing rights from the show. Jerry Seinfeld also made an estimated $400 million off reruns between the years 1995 and 2015.
In 2015, Seinfeld was sold to the streaming service Hulu for $180 million, giving both Jerry and Larry $27 million each. In 2017, Netflix made a deal for two stand-up specials and new episodes of Jerry web series "Comedians in Cars Getting Coffee" for an estimated $60 million. Then in September 2019, Seinfeld was sold to Netflix for $500 million and both Larry and Jerry earned $75 million from the deal.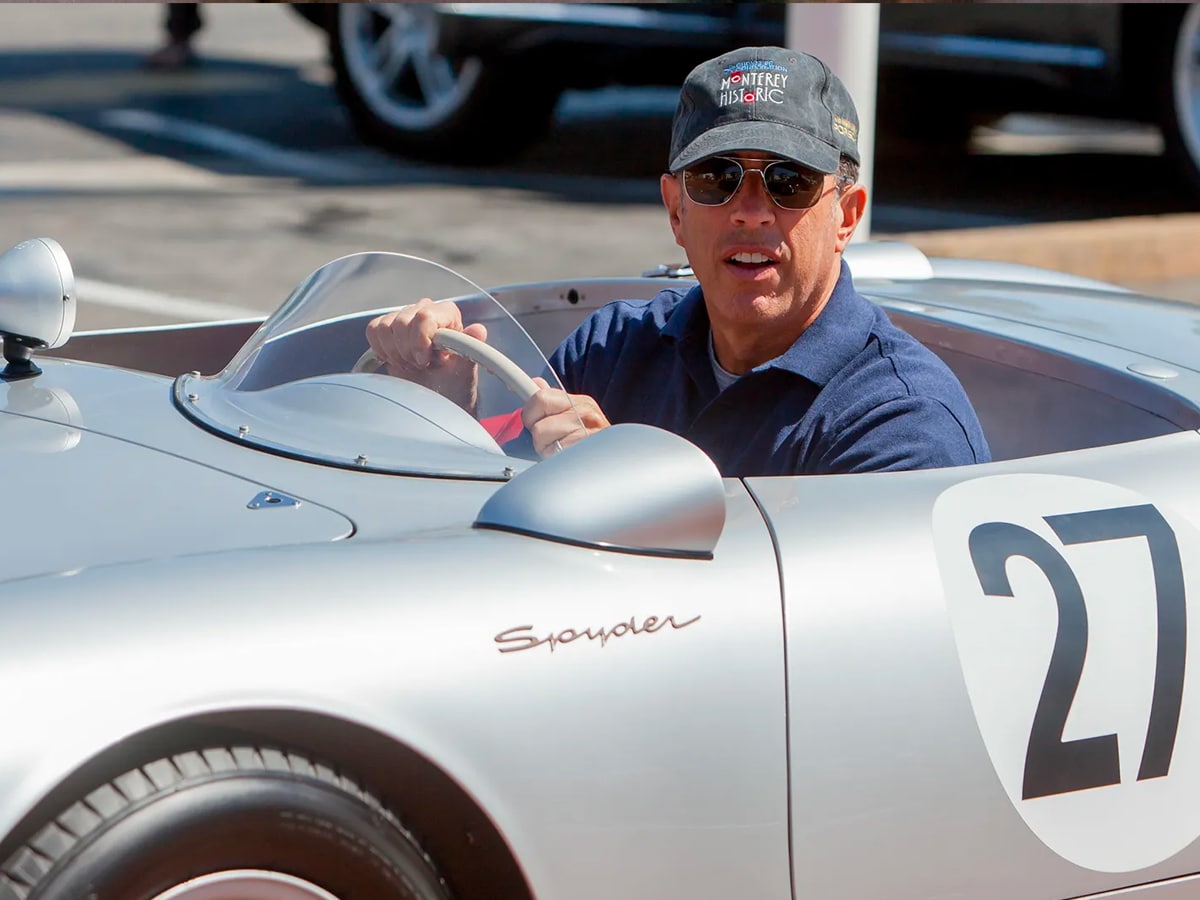 How Does He Spend His Money?
When you've got a cool USD$950 million lying around, chances are you'll pick up a few expensive hobbies. Actor, comedian and writer Jerry Seinfeld is no exception. Here is how the small screen legend spends his money.
Jerry Seinfeld's Real Estate
In 2000, Seinfeld purchased a 12-acre oceanfront Hamptons property for $32 million, the home features a 22-car garage, two pools, a barn and even a baseball diamond. In 2005, the Seinfelds spent $4 million on a townhouse in New York City. However, their main NYC home is the entire 19th-floor of a building overlooking Central Park. Then in 2007, Jerry and his wife Jessica spent $7.55 million to acquire a 27-acre estate in Telluride, Colorado and a year later they paid $2.3 million for a separate 17-acre adjacent property. Jerry also spent another $4.5 million on a warehouse at the Santa Monica airport, where he apparently houses some of his car collection.
Jerry Seinfeld's Car Collection
Jerry Seinfeld owns a total of around 150 vehicles, his WIN! An LG Objet Collection – Posé 55" 4K OLED TV Worth $4,199! between $50 to $150 million. Which roughly 45 are Porsches making him one of the largest private collectors of Porsches in the world. Jerry Porsche collection includes:
1964 Porsche 911
1964 Volkswagen Camper "EZ Camper" Conversion
1983 Porsche 959,
1959 Porsche RSK Spyder, to name a few.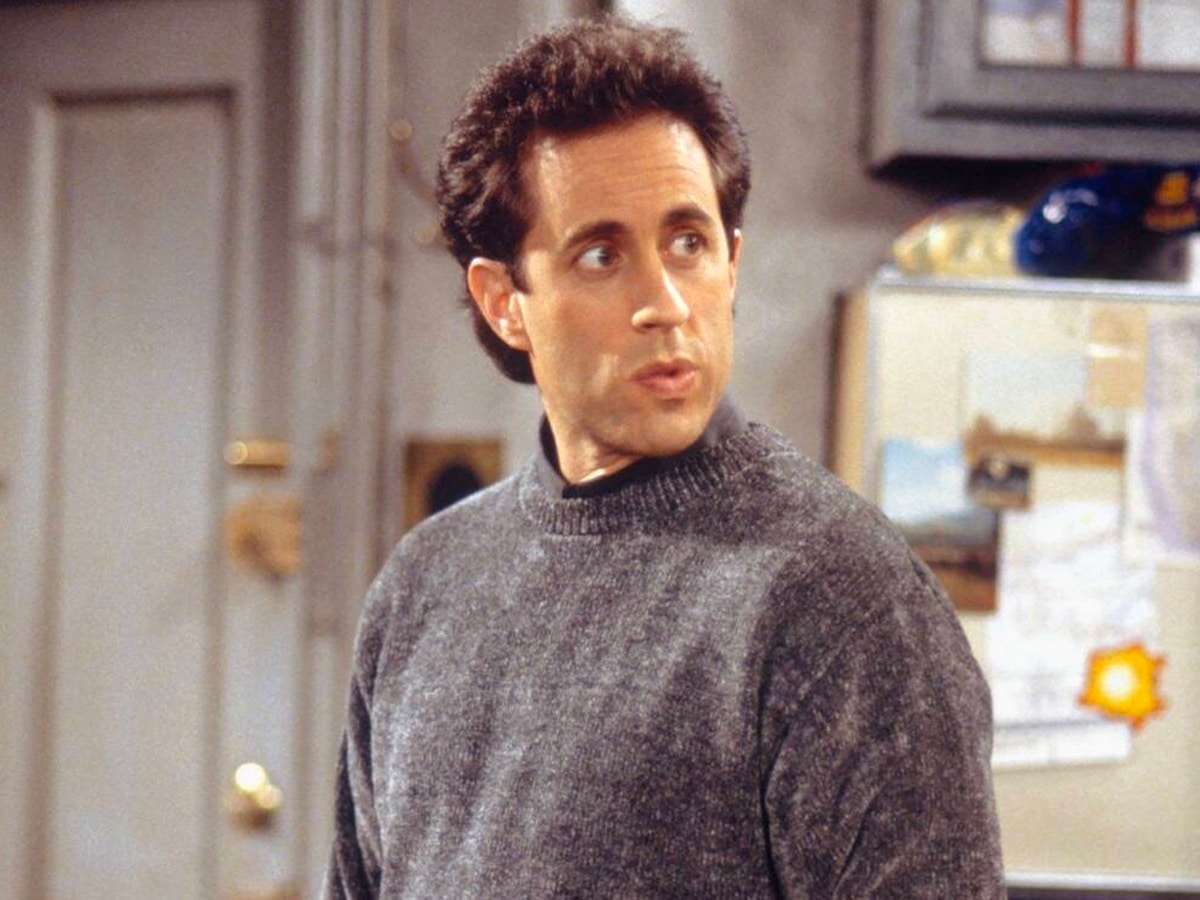 The Future
While we know that Jerry Seinfeld earns a whopping 15% of his show's backend equity, equating to around $40-50 million per year from syndication and other royalties, the comedy legend could be in line for more. With news that Seinfeld is coming to Netflix on October 1st, 2021, the potential for further merchandising opportunities is huge. The sitcom is about to hit a whole new generation, considering the show about nothing is essentially timeless, it could mean more fans and more moolah for the king of observational comedy.
You'll also like:
What is Chris Hemsworth's Net Worth?
What is Joe Rogan's Net Worth?
Michael Jordan's Net Worth & Spending Habits
General FAQs
How did Jerry Seinfeld get so rich?
Jerry Seinfeld made most of his fortune from his show as well as his percentage of royalties and syndication from the show.
Is Seinfeld a billionaire?
To this date, Jerry Seinfeld is not a billionaire. His current net worth is USD $950 Million.
Do Seinfeld actors get royalties?
According to International Business Times, the Seinfeld actors Julia Louis-Dreyfus, Michael Richards and Jason Alexander don't own a stake in the show so they don't get any of the royalties.
---
Featured Video from Man of Many