What is Chris Hemsworth's Net Worth?
Along with an epic net worth, Chris Hemsworth has solid acting chops, insanely good looks, a beautiful family, and an outright dreamy lifestyle. This might lead you to wonder: what doesn't the Aussie actor have? Hmmm…we'll have to think on that one. Okay, we thought about it and the answer is "nothing" because this bloke has it all.
Meanwhile, Chris Hemsworth's net worth is every bit as impressive as the other aspects of his life. How much is it, you ask? Try USD$130 million, give or take about $20 million. Indeed, that'll put the "worth" in Chris Hemsworth! Get it? Worth/Hemsworth. Hello? Anyone?!! You're right—that was cheesy.
Naturally, the biggest chunk of Chris Hemsworth's worth comes from his role in the MCU. Between Thor's solo outings and the Avengers films alone, the handsome actor has raked in a rather sizable fortune. That said, his salary for the first "Thor" film might very well surprise you. Let's take a closer look at what Chris Hemsworth makes and how he makes it.
You'll also like:
What is Drake's Net Worth?
Michael Jordan's Net Worth & Spending Habits
Leonardo DiCaprio's Net Worth & Spending Habits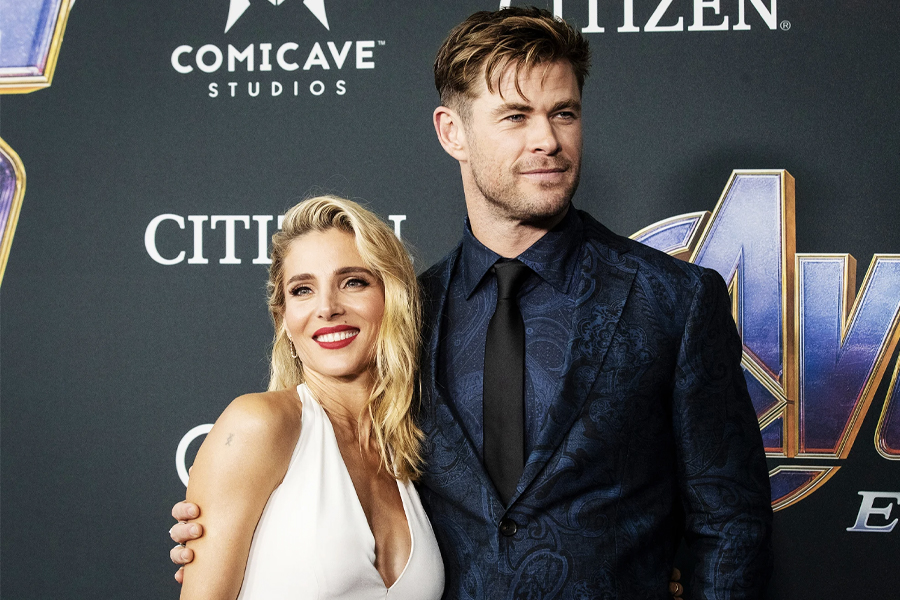 What is Chris Hemsworth's Net Worth?
Estimated Net Worth: USD$130 Million
Age: 36
Born: August 11, 1983
Country of Birth: Melbourne, Australia
Profession: Actor, Spokesman
Who is Chris Hemsworth?
Born in Melbourne in 1983, Chris Hemsworth spent much of his youth in the Australian outback. Somewhere along the way, both he and his two brothers—Luke and Liam—picked up the acting bug. All three siblings continue to act professionally to this day.
In the early 2000s, Hemsworth began appearing on a number of Australian TV shows, including "Marshall Law" and "Guinevere Jones," to name a few. That gave way to a recurring role on the popular Aussie soap opera "Home and Away," making him a relatively big deal amongst local audiences.
Hemsworth's international breakthrough came in 2009, when he starred as James T. Kirk's father in the "Star Trek" reboot. A few key performances would follow and his star continued to rise. He snagged the role of Thor in 2011 and the rest is Hollywood history. Other acting credits include major parts in films such as "The Cabin in the Woods," "Extraction," "Rush," and "Snow White and the Huntsman."
In 2010, Chris Hemsworth began dating Spanish actress Elsa Pataky. The two were wed later that year and are currently married with three children. They live in Byron Bay.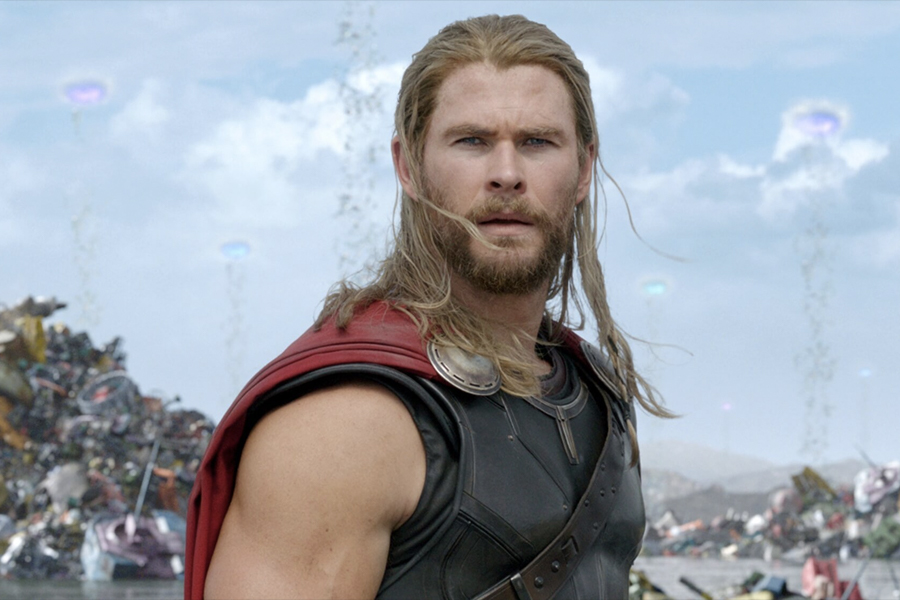 What Did Chris Hemsworth get paid for the first Thor?
How much does Chris Hemsworth make for Thor? That's the question of the day and the answer swings wildly from one film to the next. Now here comes the surprise we mentioned earlier. For the first Thor movie, Hemsworth received a salary of just USD$150,000. While nothing to scoff at, it's chump change when compared to the actor's current asking price.
For obvious reasons, Chris Hemsworth's salary skyrocketed after the success of the first Thor movie. In 2014—i.e. the year of "Thor: The Dark World"—the actor made approximately USD$37 million. It's also been reported that he earned over USD$30 million for starring in 2017's "Thor: Ragnarok," presumably reflecting salary plus back-end points.
How Much Did Chris Hemsworth Make for Avengers Endgame?
Thor might be popular in his own right, but the Avengers films have become the foremost blockbusters of the modern era. That brings us all the way up to 2019's "Avengers: Endgame," for which Hemsworth earned a reported base salary of USD$15 million. However, he also shared in the film's overall profits and it helped him make a whopping USD$76.4 million for just that year.
Before that was the mega-blockbuster "Avengers: Infinity War." According to most accounts, Hemsworth was paid a salary of USD$15 million for this instalment as well. Bring in those back-end percentage points and it's no surprise that the actor made $64.5 million in 2018 overall. That's some definite God of Thunder money right there, even if some of it came from outside the MCU.
Then we have other works such as this year's "Extraction" or the recent "Men in Black: International." The former was a smash hit for Netflix while the latter was something of a global flop. Nevertheless, both films helped Chris Hemsworth's net worth soar to new heights. The actor is also poised to star in an upcoming Hulk Hogan biopic, for which he packed on the pounds. After that comes the hotly anticipated "Thor: Love and Thunder." Put it all together and you get a lot of zeros!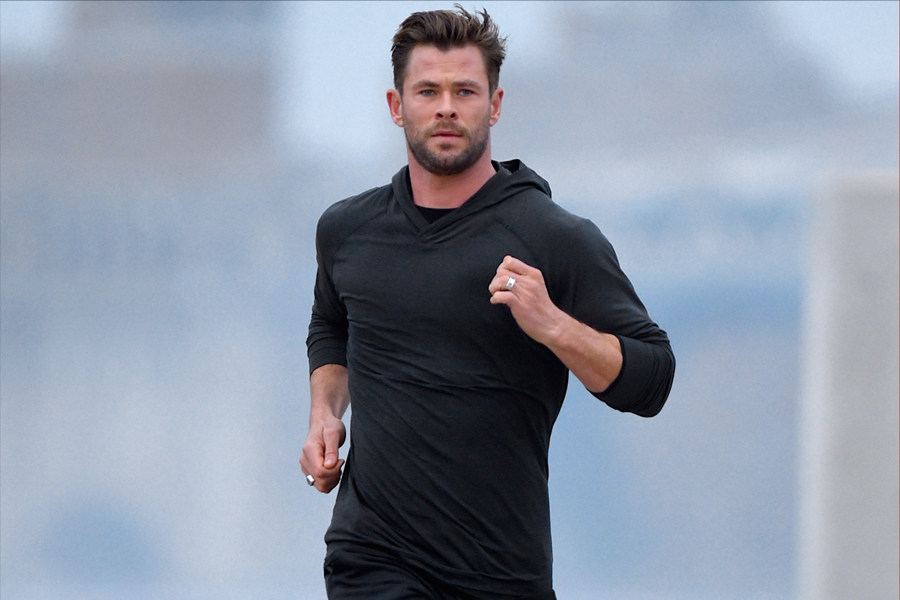 Chris Hemsworth Estimated Net Worth
Nowadays, Chris Hemsworth's estimated net worth hovers around the USD$130 million mark, give or take about USD$20 million. That's the result of a hard-earned career, which began on Aussie TV and worked its way to the upper echelon of Hollywood talent. Here's how he continues to earn his income.
1. Acting
As one might suspect, the bulk of Chris Hemsworth's worth is thanks to his involvement with the MCU. However, let's not forget about the success of films like "Extraction," which allegedly garnered over 99 million views in its first four weeks on Netflix. And while Chris Hemsworth's salary varies from film to film, we assume he's earning north of $10 million for pretty much any blockbuster fare.
2. Endorsements
When you're as recognisable and good-looking as Chris Hemsworth, there's a perennial line of sponsors outside your door. In addition to seven-figure endorsement deals with Hugo Boss and TAG Heuer, he's appeared in commercials for brands like Audi, Lexus, and Dr. Pepper.
3. Centr
A few years back, Hemsworth and his personal trainer Luke Zocchi began working on a fitness app that would allow people to get a Thor workout at home. Launched in February of 2019, Centr has grown to be one of the biggest home workout and fitness apps on the market.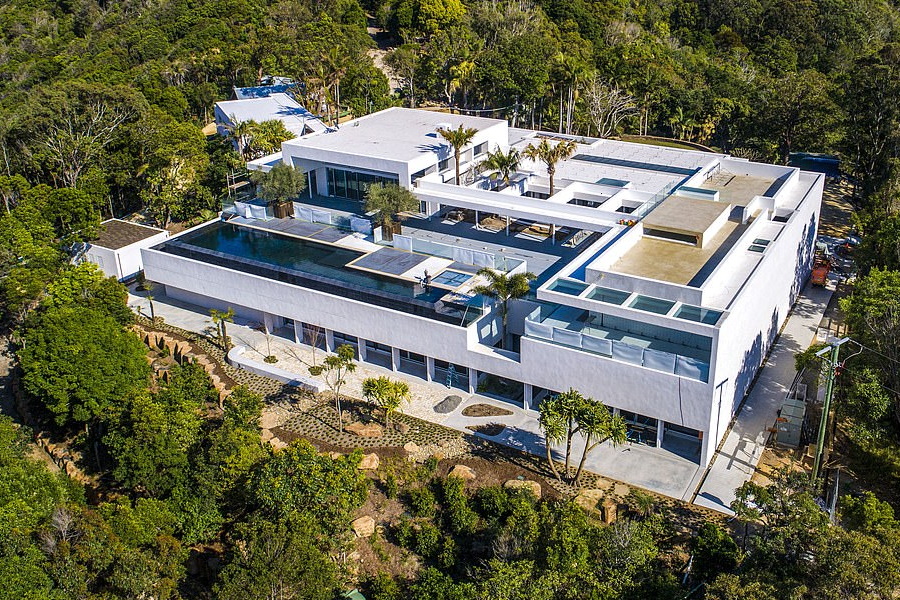 What Does Chris Hemsworth Spend his Money On?
Pop quiz, hotshot…you have an overall net worth of about $130 million. How do you spend it? For Hemsworth, the answer lies in lavish properties, exotic vacations, various charities, and more. Here are some ways he puts that net worth to use.
1. Real Estate
Before moving back to Australia, Hemsworth dropped about USD$4.8 million for a Malibu mansion. And who did he buy it from? Fellow Aussie actor Paul Hogan (of "Crocodile Dundee" fame), naturally. According to fabricated rumours that we just made up, Hogan sealed the deal by saying, "That's not a house. This is a house!"
In 2014, Hemsworth and wife Elsa Pataky moved from Los Angeles to Byron Bay to raise their children. That resulted in a $7 million purchase of property near Seven Mile Beach. The actor has reportedly spent over $18 million developing his dream home, which now resembles a full-blown compound. Unsurprisingly, it boasts everything from a game room to a rooftop infinity pool to a personal gym to other luxurious features.
While awaiting the completion of his Byron Bay mansion, Hemsworth purchased a $4.5 million home in nearby Suffolk Park. It has views of Tallow Beach, thereby making one thing clear: the actor definitely prefers to live near water!
2. Cars
We don't know about every car in Hemsworth's garage, but he has been spotted respectively driving a $200,000 Cadillac Escalade and a $90,000 Audi Q7.
3. Philanthropy
Through both financial contributions and personal appearances, Hemsworth has openly supported a number of charitable causes. That includes Baby2Baby, Hollywood Charity Horse Show, J/P Haitian Relief Organization, Oceana, the Make-A-Wish Foundation, the Robert F. Kennedy Memorial, and the Australian Children Foundation.
Earlier this year, Hemsworth was also one amongst a number of international celebrities to help firefighters and residents during the Australian bushfires. Via Instagram, the actor pledged a generous donation of $1 million.
4. Global Travel
When he's not globe-trotting to various film sets, Hemsworth partakes in the occasional luxury vacation. For at least some of these adventures, he and his family or closest mates travel by way of a private jet.
You'll also like:
What is Drake's Net Worth?
Michael Jordan's Net Worth & Spending Habits
Leonardo DiCaprio's Net Worth & Spending Habits
General FAQ
What is Chris Hemsworth's Net Worth?
Currently, Chris Hemsworth's net worth is around US$130 million, give or take $20 million.
How much did Chris Hemsworth Get Paid in Avengers Endgame?
Chris Hemsworth's base salary for Avengers: Endgame was reportedly $15 million. However, he also shared in some of the film's back-end profit points.
What does Chris Hemsworth earn on a movie?
For blockbuster fare, Chris Hemsworth's salary is reportedly around $15 million. That's before we get into back-end points on the larger projects or salary cuts on the smaller ones.