Daniel Ricciardo Tears Up Australian Outback in a Red Bull F1 Car
Aussie F1 star Daniel Ricciardo is back in the driver's seat. Although he won't be competing in the upcoming Australian Grand Prix at Albert Park, he's been taking a championship-winning RB7 F1 car on an epic road trip across his homeland. Oracle Red Bull Racing recently released a new clip on YouTube, allowing fans to watch the eight-time winner maneuver through the countryside and conquer some formidable native obstacles. Check it out above.
MORE – $186,000 Red Bull F1 Racing Simulator Will Have You Fighting for Pole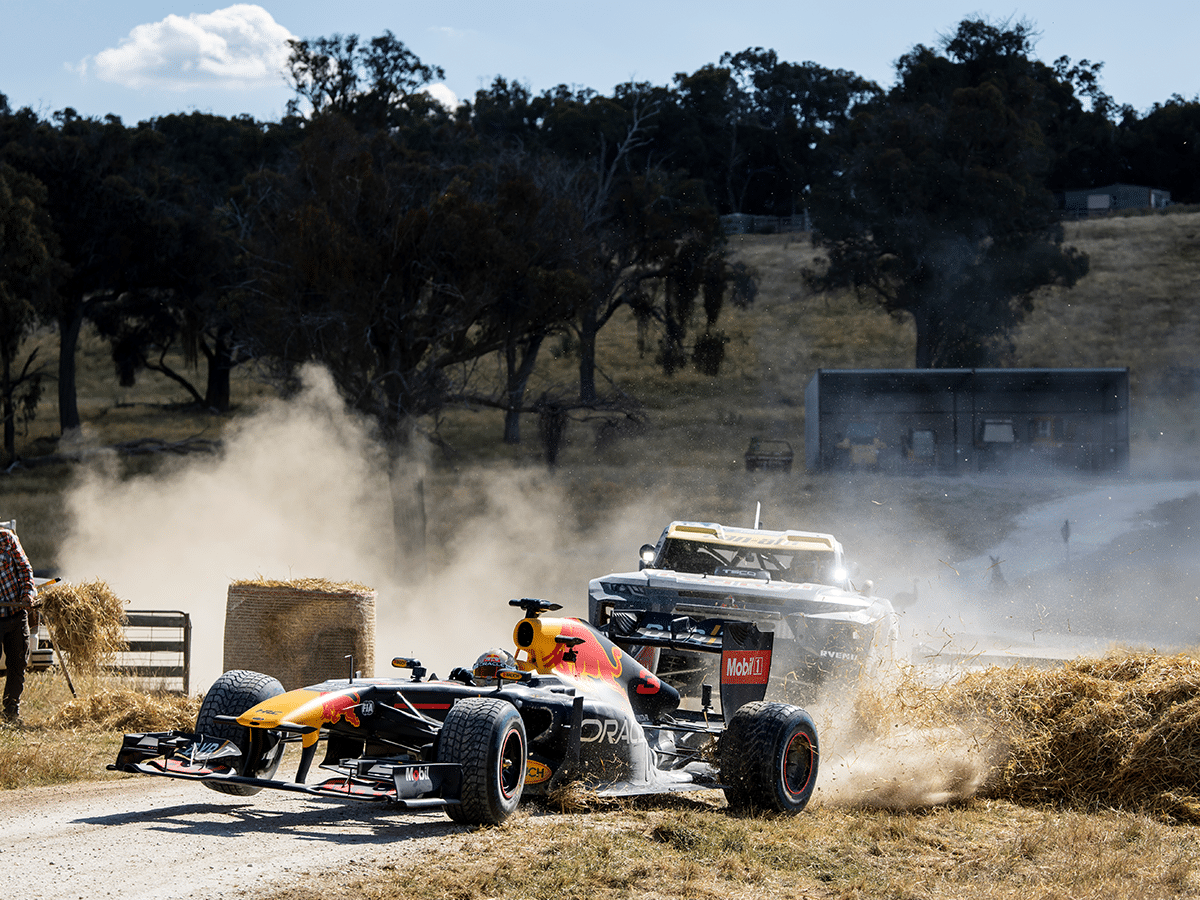 Red Bull Racing Road Trips have been travelling worldwide, including the USA, the Netherlands, South Africa, the Czech Republic, and now Australia. Daniel's trip back home was before his first Australian Grand Prix since rejoining the team last year.
"After my first Red Bull Racing Road Trip in San Francisco, I've always wanted the opportunity to do this in Australia," Ricciardo said. "To be back home, taking the RB7 across the Aussie outback, and sharing the best Australia has to offer with the world; what better way to celebrate my first F1 event at home since returning to Oracle Red Bull Racing."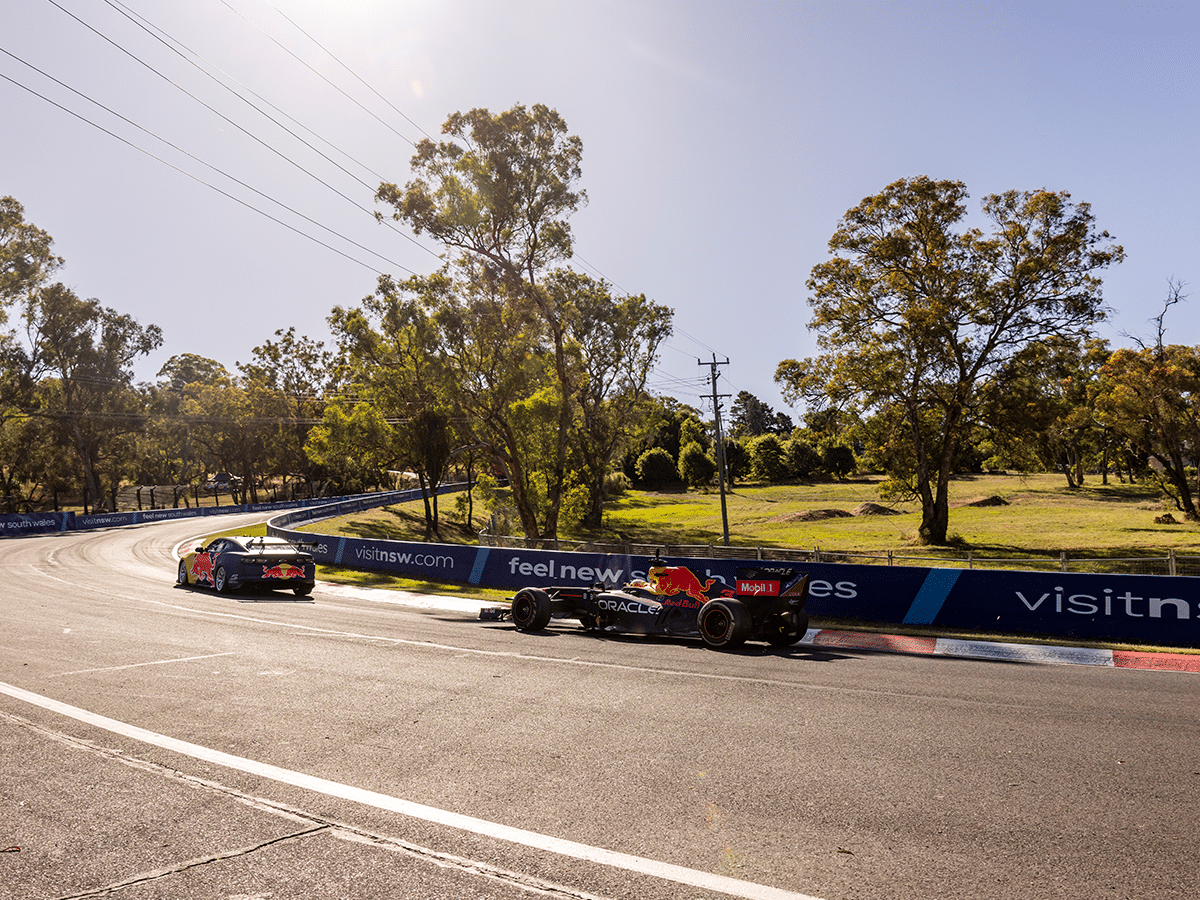 Ricciardo's been tearing up the outback, hitting up iconic locations from Broken Hill to Sea Cliff Bridge, and even stopping by the home of Australian Supercars in Bathurst. And he hasn't been doing it alone – he's been joined by a crack team of local racing experts, including Supercars champ Shane van Gisbergen, off-road racers Toby Price and Daniel Sanders, and aerobatic pilot Matt Hall.
While pushing the vehicle to the limit, Ricciardo's also been taking in the sights and sounds of Australia along the way. He joined Price in the Queensland countryside for an obstacle course that includes tractors, harvesters, bush chooks, Skippy, and even a drop bear (yep, those things are real). The road trip's grand finale took place at Mount Panorama, Australia's most famous racetrack. There, Shane van Gisbergen leads the RB7 around the track in his Red Bull Ampol Camaro, giving Ricciardo and the car a taste of the country's most treacherous circuit.
It's all been captured on camera for your viewing pleasure, and you can check out the video above. And don't forget to tune in for the Australian Grand Prix from March 30th to April 2nd – Ricciardo's road trip research could prove the difference for the team this weekend.
"Aussie fans always bring a lot of energy and I'm excited to see the F1 fans in Melbourne," he said. "The track is looking great, and I'm hoping our road trip research gives the team the edge they need"
RELATED – Daniel Ricciardo Will Join Red Bull in 2023 as Third Driver