The Gang is Back and Coma-Free in Archer Season 11
Sterling Archer is waking up for Season 11 of the hit animated TV series after three long years stuck in a coma. Since season 8, the series has taken viewers on some wild trips inside the mind of a master spy, now after "living several lifetimes" he's awake.
Set to premiere on FXX on 16 September, the 11th season of Archer will see him returning to action at the International Secret Intelligence Service (ISIS), where he will discover all the massive changes at the appropriately named fictional New York-based intelligence agency.
You'll also like:
30 Best Adult Cartoons for Serious Humour
Rick and Morty Season 5 First Look Revealed in Teaser Clip
15 Best Streaming Services in Australia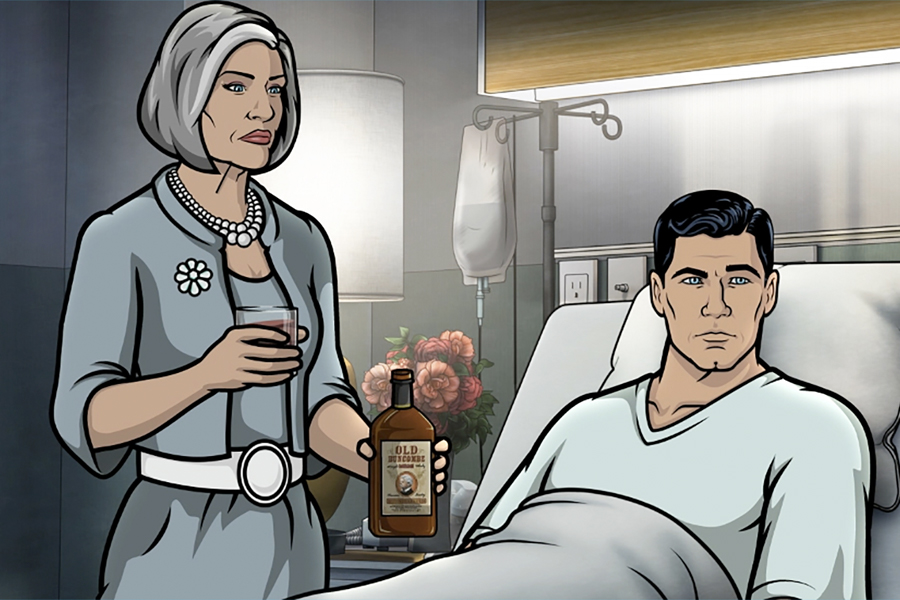 Following the revelation that his mother's spy agency was never even sanctioned by the US government, Malory (Jessica Walter) has gone ahead and reopened, but it's no homecoming for Sterling. Stepping out the elevator to a lack of fanfare from his colleagues or "just a wave", Archer must also stand up to the much stricter looking Cyril Figgis (Chris Parnell). However, this may prove a little awkward with that cane of his.
Plus to make matters worse, a strict no-drinking policy at work is now in effect, which will likely make for some humourous interference with Archer's alcoholism.
After three years in a coma from gunshot wounds, he sustained at the end of season seven; it looks like the show's creators are going back to basics after some pretty whacky seasons that saw the series step into a range of different genres. A film-noir 1947 Los Angeles, Danger Island in 1983 and even in space, where Sterling played a salvage freighter, co-captaining a ship with his ex-wife Lana.
While the series was supposed to air back in May, the new premiere date will see two episodes air back-to-back on September 16. Showcased at the end of the 2020 San Diego Comic-Con, the virtually held panel is available for free via YouTube featuring executive producer Casey Willis alongside cast members Aisha Tyler, Judy Greer, Lucky Yates, Chris Parnell, and Amber Nash.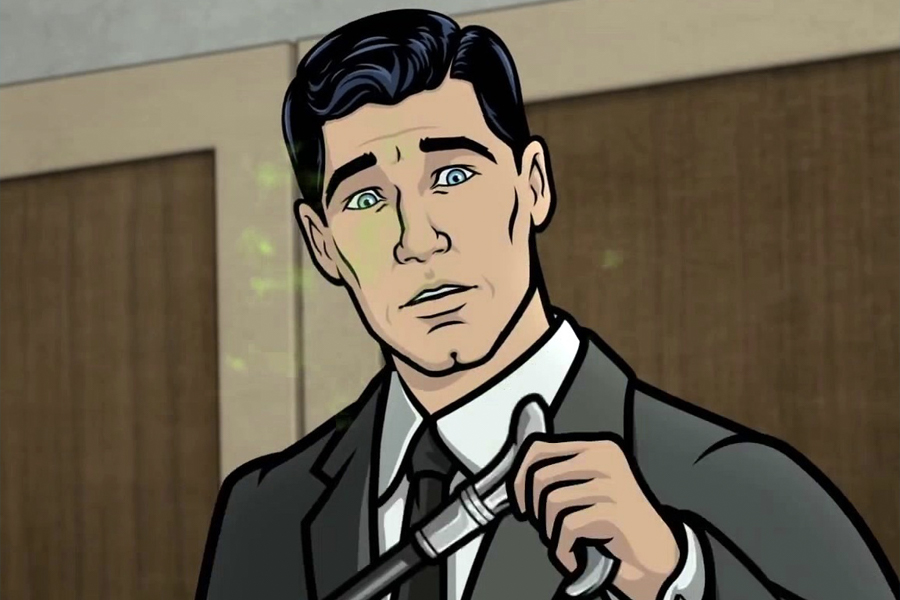 Adding to the fanfare, Simon Pegg and Jamie Lee Curtis are already set to appear as yet-to-be-identified characters in season 11. According to Judy Greer, the voice of Cheryl on Archer, while working on the set of the  2018 Halloween reboot, she learned that Curtis was a diehard fan on the set of the 2018 Halloween reboot.
"When we first showed up , to do rehearsals and stuff in Charleston, where we shot, I introduced myself to , and she just went right in for Archer," Greer said during Comic-Con.
"So much so — and I've never actually asked her this — but I do think that's why I got the job because she's an executive producer on the movie. She and her son really bond over Archer. They watched it all the time. And it's his favourite show, and she loves it. It's one of her favourite shows."
Greer then added that she told Jamie, "you know 100 per cent could get you on the show."
With less than two months until the release, we'll all have to wait to see what the 11th season of Archer will bring to the table. So get ready for the ride of your lives and prepare yourself for the most amazing "work-related erection" ever!
Archer is back 16 September on FXX.
You'll also like:
30 Best Adult Cartoons for Serious Humour
Rick and Morty Season 5 First Look Revealed in Teaser Clip
15 Best Streaming Services in Australia