Dwayne 'The Rock' Johnson's 'Historic' Rap Debut
Make no mistakes about it, Dwayne 'The Rock' Johnson is a modern-day renaissance man. The People's Champ wrestler turned world's highest-paid actor turned potential Presidential candidate loads a lot of talent into that 6″3′ frame, but this week he still managed to surprise fans. In an unexpected reveal, Dwayne Johnson made his rap debut, dropping a guest verse on "Face Off," the sixth track off Tech N9ne's new album ASIN9NE. Naturally, it's absolutely bonkers.
You'll also like:
The Rock's Diet and Workout Plan
The Rock's Insane 'Black Adam' Workout Puts Us All to Shame
The Rock Released His Own Under Armour Sportsmask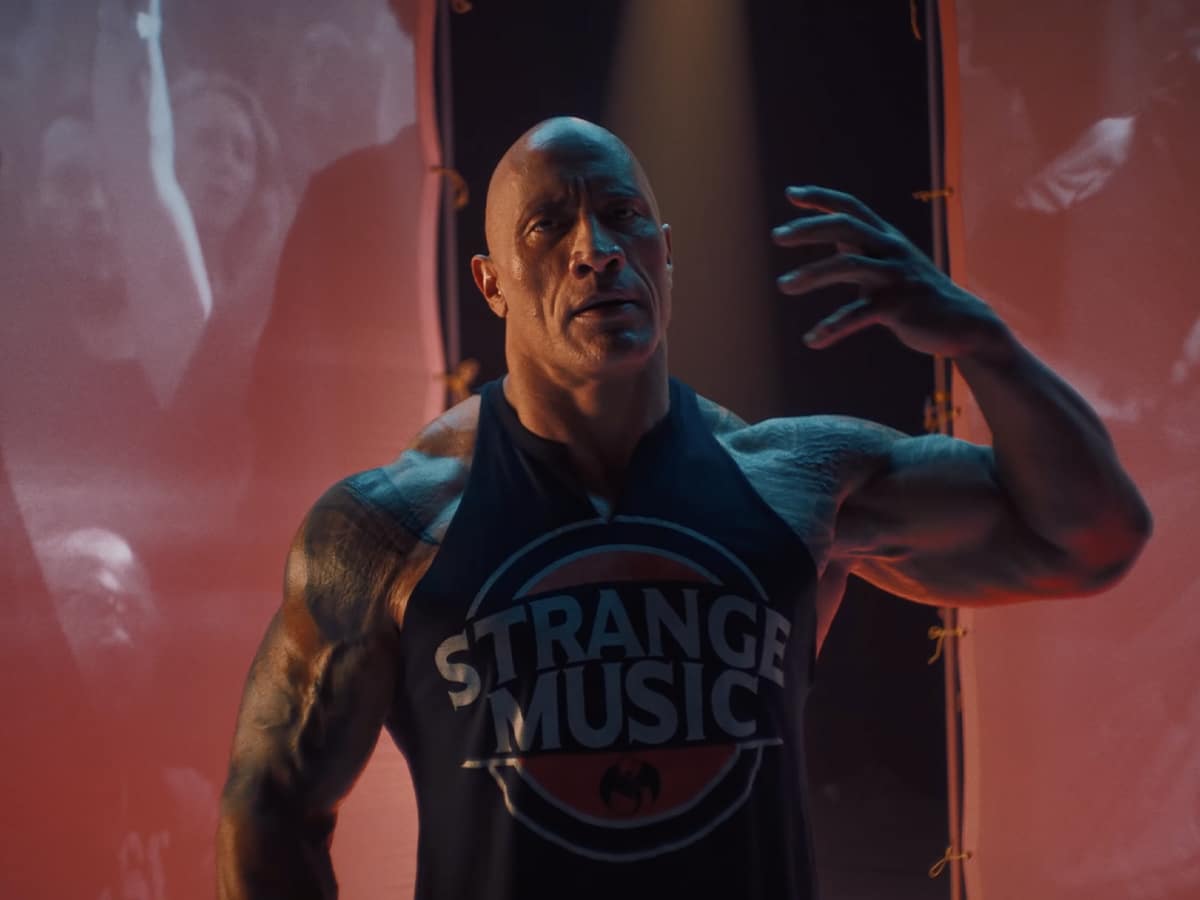 On Thursday, the 49-year-old megastar teased the track on Twitter, which saw interest swirl, but nothing could have prepared fans for the release. In the newly released video clip, which also features King Iso and Joey Cool, The Rock is seen concluding the track with a deeply aggressive and oddly motivating verse.
"It's about tribe, it's about power, We stay hungry, we devour. Put in the work, put in the hours and take what's ours. Black and Samoan in my veins, my culture bangin' with Strang. I change the game so what's my muthaf*cking name?" Johnson raps.
While it might seem like a bizarre change of pace for Johnson, the actor actually has a long-standing friendship with Tech N9ne, spurred after the two met in-person on the set of HBO's Ballers. In an interview with Variety, Johnson reveals that Tech was the one who initiated the collaboration, which he acknowledges was not his first foray into the hip hop game. He previously appeared on Wyclef Jean's 2000 song, "It Doesn't Matter," shouting his titular catchphrase, but not rapping.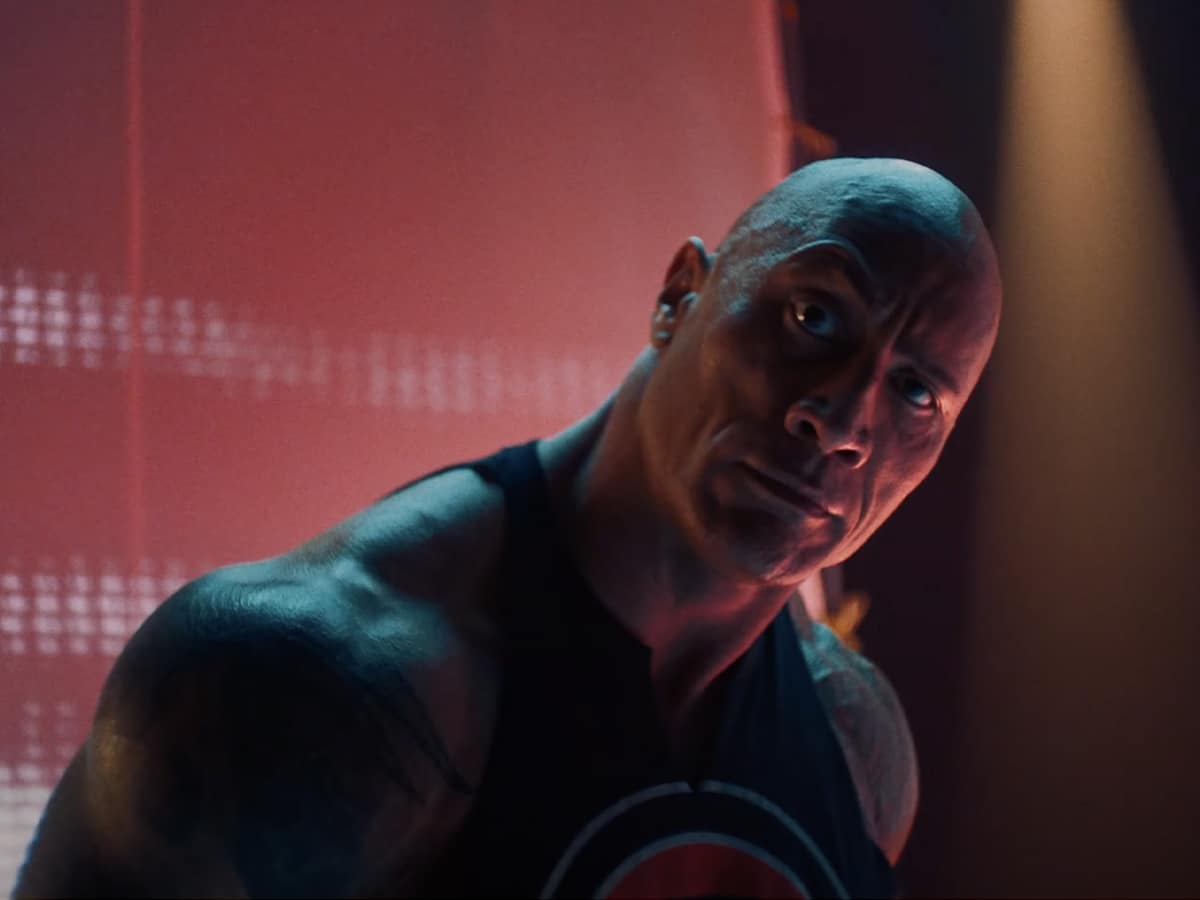 "A lot of my friends who are hip hop artists — like big names — I've been asked a few times. But it just has to feel right. When Tech texted me, I knew I would make this work. We're aligned, just in terms of our work ethic and desire," he said. "When Tech and I first met years ago on the set of 'Ballers,' we were talking about this idea about being the hardest worker in the room. He said something that I really appreciated: basically, 'There could never be enough food in this room or on this set that could make me full because I always want to be hungry.' I just love that."
The reaction on social media has been huge, with many fans shocked by Johnson's rhythm, but for others, it simply confirms suspicions. The Rock's performance in the hit Disney film Moana showed off his singing chops, something that even Tech N9ne was impressed by.
"He's so talented, man. To be able to get on a song with master MCs and be a master MC himself? Dwayne did his thing," the rapper told Variety. "He said he wanted to go fast like us. After what he did on 'Moana,' I could see he had the rhythm."
The Rock's rap debut might have come out of left-field for some, but you can't deny the actor is no joke. There's some serious thought behind the lyrics and his ability to keep up with Tech N9ne is heroic, to say the least. So, how many takes did Johnson need to nail his part? According to him, just one.
"One take," Johnson told Variety. "I was drinking Teremana, so I had already been a bit lit and was ready to go. We sent it to Tech and his engineers and the text I got back from Tech, in all capital letters, was 'F*ck yes!!!!'"
You'll also like:
The Rock's Diet and Workout Plan
The Rock's Insane 'Black Adam' Workout Puts Us All to Shame
The Rock Released His Own Under Armour Sportsmask