Golf is one of the rare sports where your outfit is nearly as important as your aptitude for the game. Whether you're on the PGA Tour or a weekend hack, player's love to dress up on the course, that's why FootJoy, the leading shoe brand in golf, has put you in the designer driver seat by creating MyJoys – a platform that offers complete customisation of its footwear range. Now player's can not only rock the best-performing shoes on the course, but they can create a design that is unique to them. So while your swing may not be much to look at, strike with style in your fresh FootJoy kicks.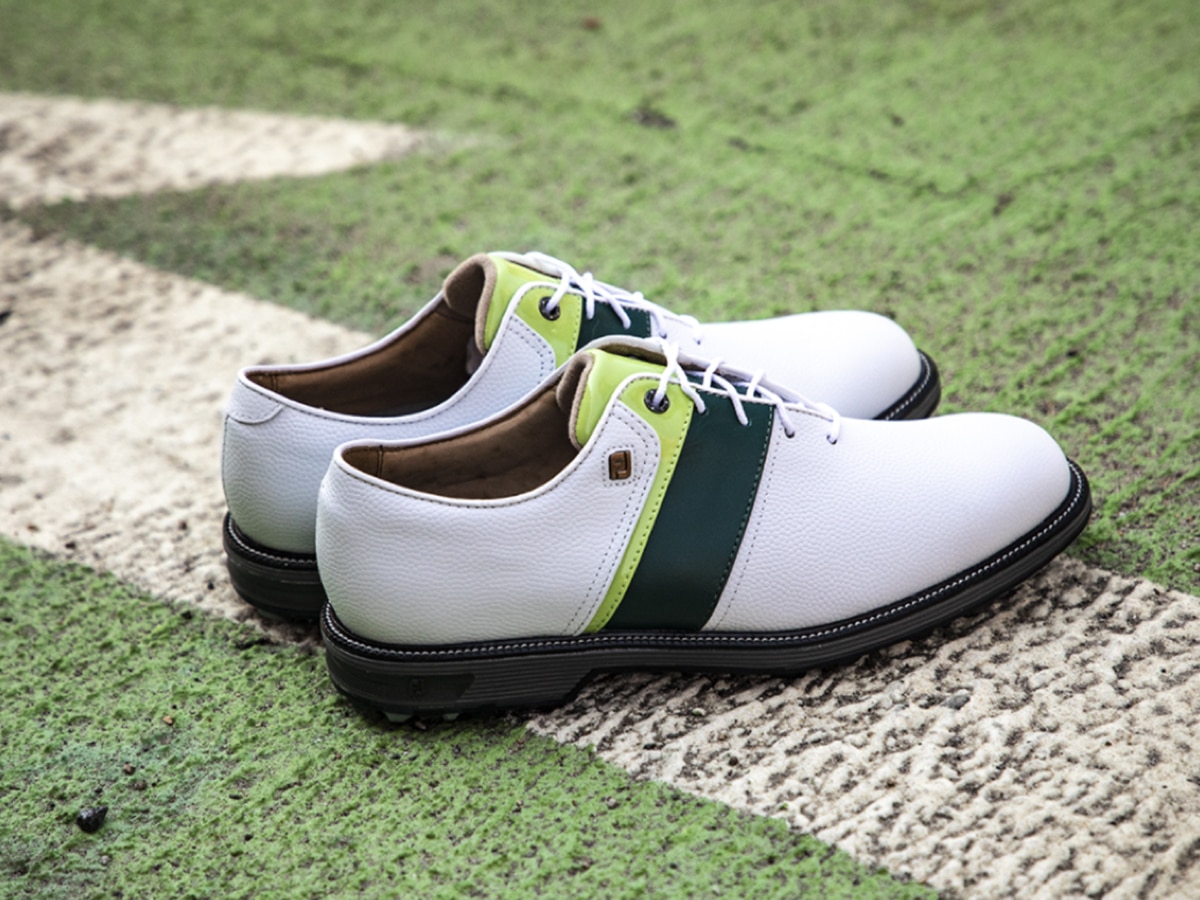 MyJoys Mission
The team at FootJoy are on a mission to bring golfers the most authentic representation of their historic brand, providing consumers with the opportunity to customise their footwear to the exact performance specifications worn by Tour Players globally. MyJoys are the vessel for that ultimate experience, offering full customisation of their latest Premiere Series currently worn by major winners like Justin Thomas and Adam Scott.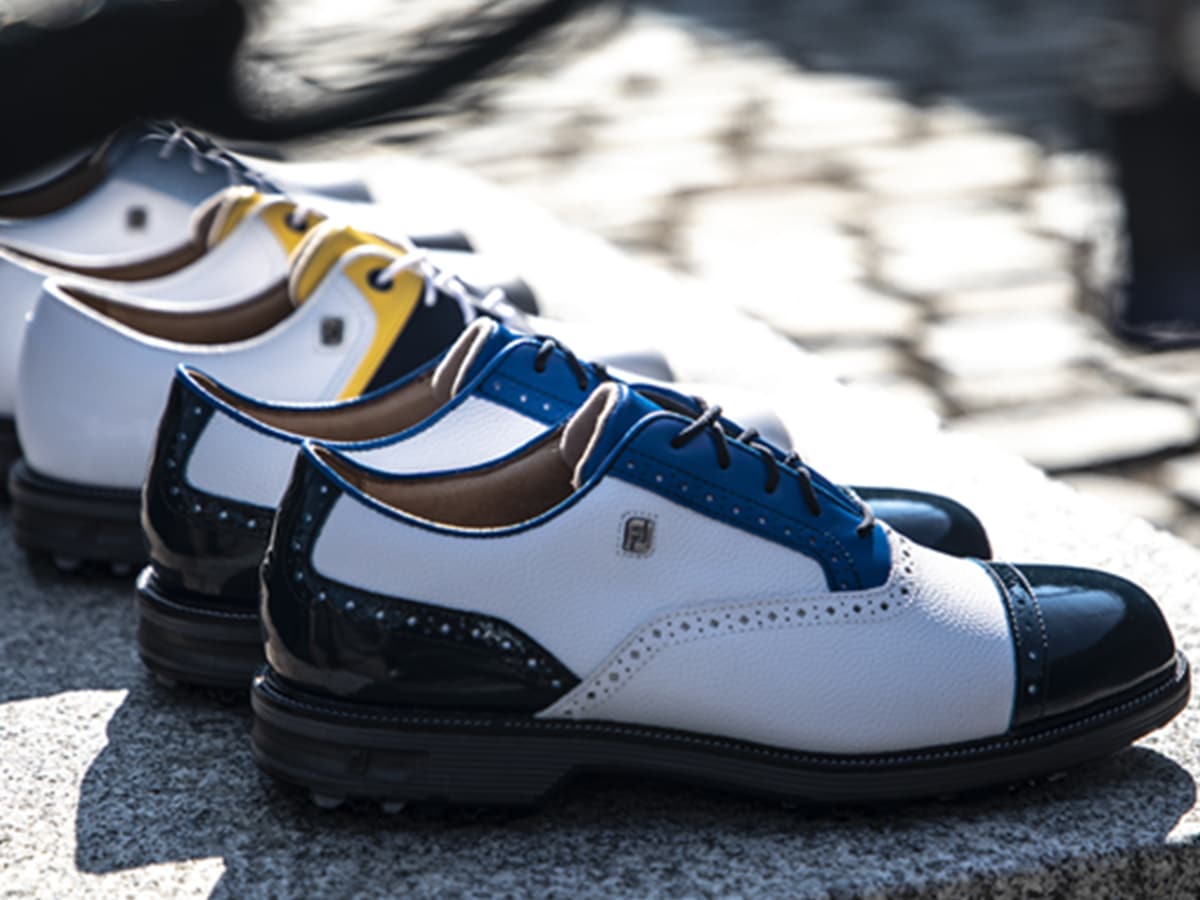 How Does It Work?
There are endless ways to customise your MyJoy shoes. The design team have presented up to 70 different types of leathers that are constantly rotated to match current trends. Custom monogramming is available on each shoe, and over 250 logo options are available to suit an individuals style. Covering just about all width and length options, MyJoys even allows for different left and right shoe sizing, leaving no stone unturned so players can perform with ultimate comfort on the links. As for FootJoy's most recent Premiere Series release, the shoes are available in Spiked or Non-spiked performance traction with either a black or cream outsole.
Once the design is received, each pair of leather is hand-selected and inspected for quality purposes. Hand cut and checked once more for durability; the shoes are then hand-constructed over trademarked FootJoy lasts. Once the lasting process is completed, the leather is stitched into place with the trim, custom insoles, and lacing added. Finally, if custom logos or monogramming is part of your design, it's embroidered into the leather. This mouth-watering process takes about 3-5 days and is then shipped to the customer.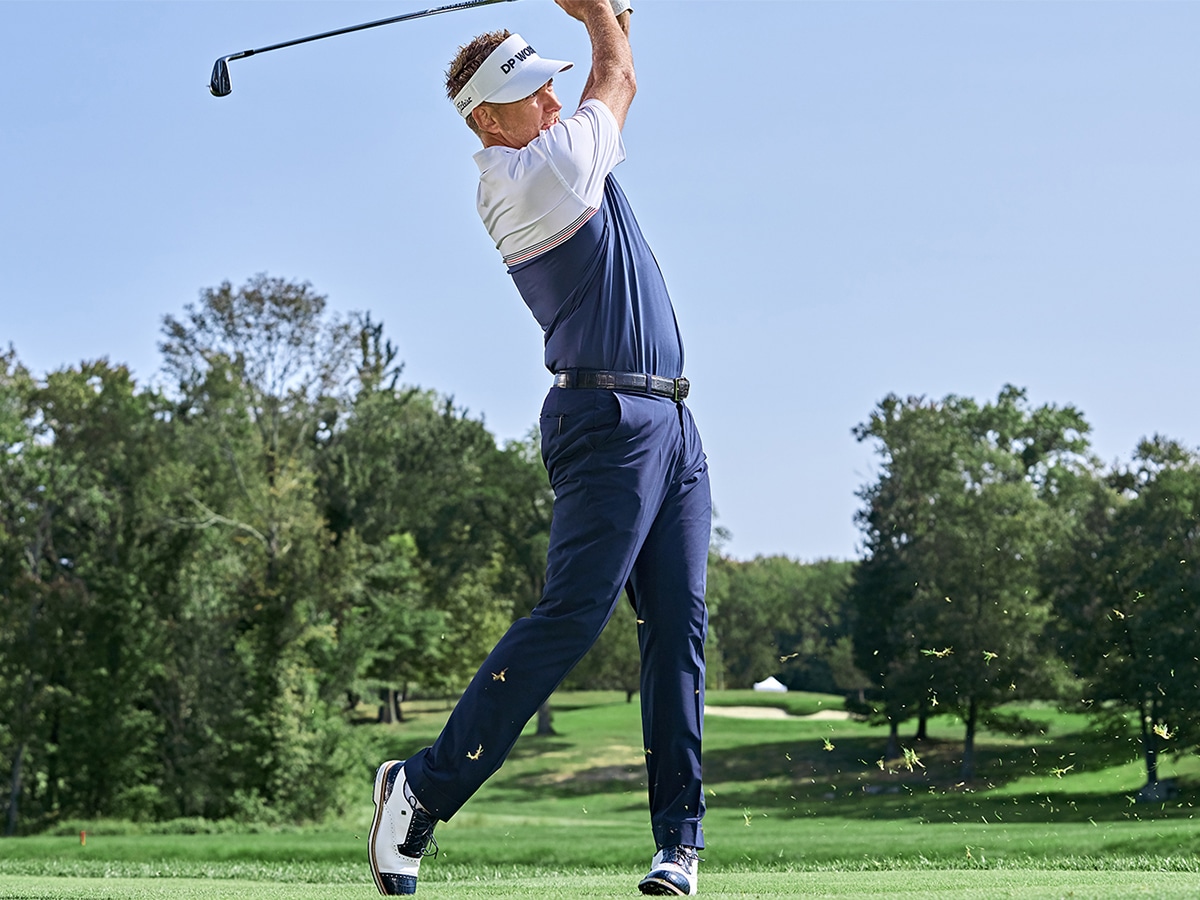 MyJoys Customs
Take inspiration or even purchase specially curated footwear from the FootJoy Design Team. MyJoys Customs are a selection of tasteful and bold colourways that will have you standing out with confidence. Put some Ryder Cup spirit on your feet with one of our favourites, a recreation of the iconic silhouette of yesteryear, the red/white/ blue FJ Classics.
FootJoy is the #1 shoe in golf, and the MyJoys platform is the cherry on top for fanatics of the game. Bring your creativity to the course and start designing now via the FootJoy website.