Hall vs Bjornsson: Result, Highlights, Decision
Some bouts are bigger than others, but the long-awaited fight between Hafþór Júlíus Björnsson, otherwise known as The Mountain from Game of Thrones, and British strongman Eddie Hall may have taken the cake. With a combined weight of 294kg, the big man battle was described as the 'Heaviest Boxing Match' in history, and remarkably, it didn't disappoint. Six rounds of haymakers, tired legs and unintelligible grunting later, Björnsson came out on top, winning by unanimous decision.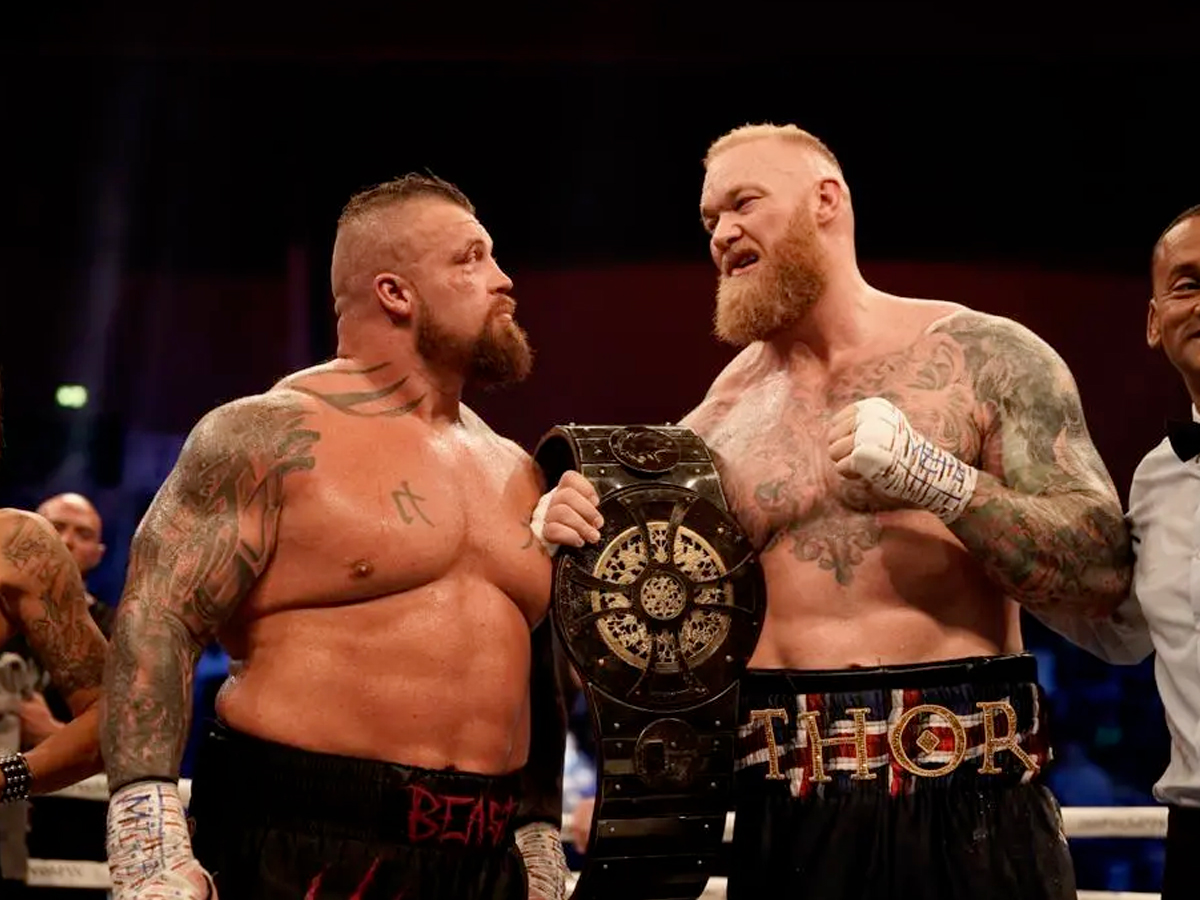 The much-anticipated fight came after months of taunting and intimidating from both camps. The two former strongmen had been locked in a war of words since their competition days, with the rivalry spilling out into everyday life. A back and forth battle for supremacy in the world deadlift stakes saw Björnsson challenge Hall to an in-ring fight, which Hall willingly took up, threatening to "rip Thor's f–king head off". When push came to shove, however, Björnsson was in complete control.
The 152kg monster, who along with his opponent has shed an incredible amount of weight for the battle, rocked Hall early in the fight. Far more mobile in the movements, Thor bust open Hall's face in the opening round, knocking the big man to the canvas. However, Hall fired back in the second, with a wild swinging right hook that dropped Thor to the deck. In the third, the Icelandic beast came back, hammering Hall with a vicious left jab that knocked him down. Hall returned, only to be knocked down again in the sixth, leading to a 57-54 victory via judges' decision to Björnsson.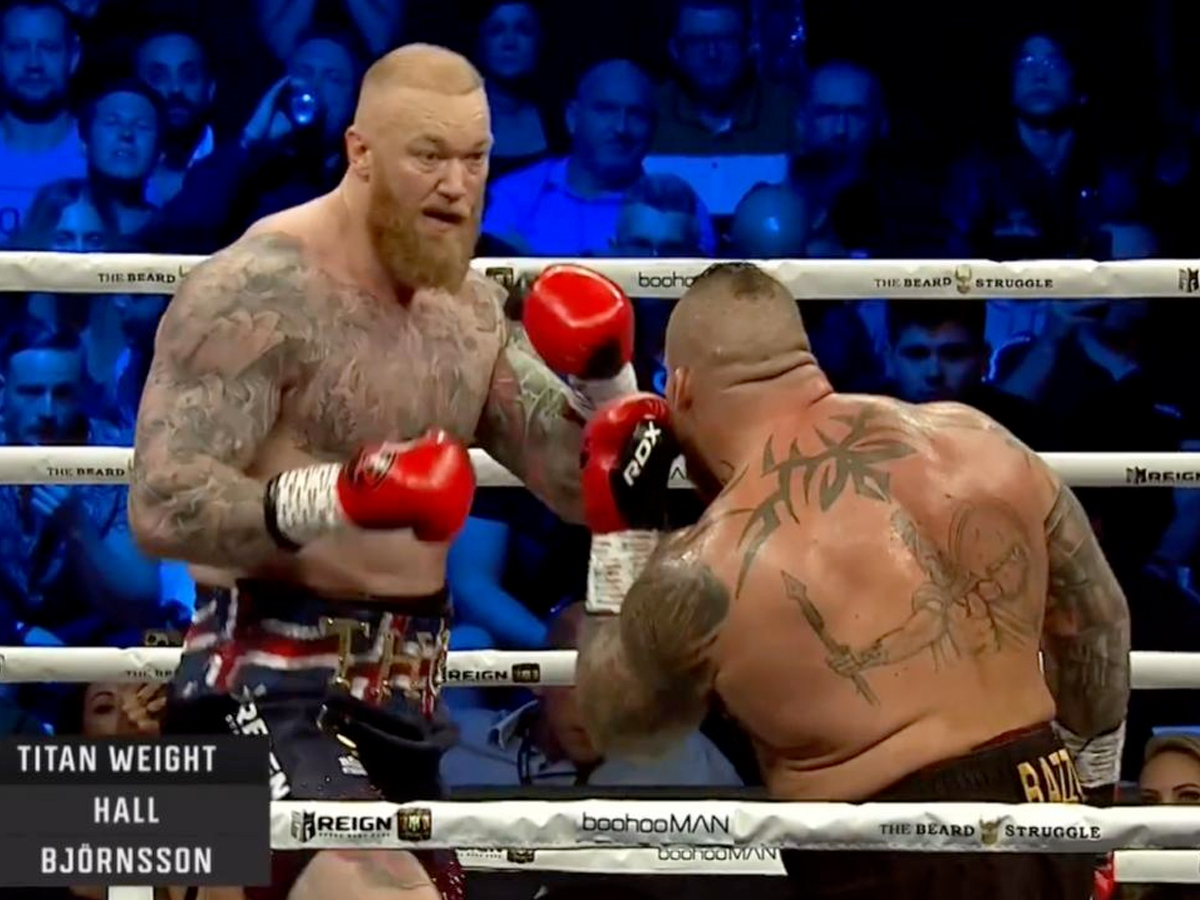 The victory meant more than just bragging rights for Thor. While neither fighter is walking home with any cash winnings, both strongmen have committed to donating $200,000 to a charity of Thor's choosing. Compounding the pain of the loss, Hall is also now required to get a tattoo declaring Thor as the winner as the world's strongest man once and for all. Losing a bout to your long-time rival in front of the whole world may be embarrassing, but having a lasting reminder of it on your skin forever, is something else entirely.
The long-standing feud was spurred from the 2017 Watch World's Strongest Man Oleksii Novikov Deadlift 549kg to Break the World Record finals. Bjornsson, a multi-time winner lost to Hall under contentious circumstances, which started the chain of events that led to this penultimate fight. After the bout, Bjornsson was asked if their beef was settled, and his response left the door open for future rematches.
"On my behalf, understandably he seemed a bit angry still," Bjornsson said. "He lost the fight, so there's a lot of feelings going on right now. I've been there. But right now I'm happy. If he wants a rematch inside the ring, no problem."
---
Featured Video from Man of Many
---
---
Featured Video from Man of Many