INTERVIEW: AFL Star Paddy Dangerfield on Tackling the Most Challenging Year of Footy Ever
Patrick Dangerfield is one of those once-in-a-generation type athletes. Silky smooth, immensely powerful and unfairly gifted with the ball in hand, the AFL superstar is like a mil-spec Hummer with a McLaren engine thrown in for good measure. But what happens when an immovable object meets an unstoppable force? Well, all came to a head earlier this year when the Geelong star, like all others, was hit with the news that the AFL season had been put on hold. The devastating announcement dashed all hopes of a normal season, but all was not lost. Just a few short months, one AFL bubble and a few stitches later, Danger and the Geelong Cats find themselves just one game outside of a historic Grand Final birth.
"This is why you play footy," he tells Man of Many. "We're getting towards that final stretch and why not will yourself on for another week? It's why we do what we do." Fresh off a monster 68-point drubbing of Collingwood, Geelong is nearing a valiant end to what has been the toughest season in AFL history, both on and off the field. With COVID-19 complications devastating Victorians back home, 2020 has taken a toll on the brain as much as the body. With October marking Mental Health Month, the 2020 All-Australian captain and Swisse Wellness ambassador has made it a point to focus on tackling the issues many Aussies find themselves facing up to. We caught up with Danger ahead of the massive preliminary final against Brisbane to discuss the challenges of 2020 and what a victory this season would mean to him.
You'll also like:
What Are the New Olympic Sports for the Tokyo 2020 Games?
Don't Call Marnus Labuschagne the Future of Australian Cricket
Westworld Actor James Marsden Knows a Lot About Watches
First off, how is the body feeling? It's obviously been a big couple of weeks for you.
The body is feeling great at the moment. It helps when you wake up every day to 23-degree weather and beautiful sunshine. We've been blessed to do what we've done this year and we're incredibly thankful to the state of Queensland; without them, we wouldn't have a competition. From a health and form perspective, this is why you play footy. We're getting towards that final stretch and why not will yourself on for another week, it's why we do what we do.
It's certainly been a disrupted year for all sportspeople. How has this season differed from previous years?
The challenges have been evident right from the start, obviously with the updates to season length and reduced rests in-between games. At one stage, we played four games in 15 days and played the fifth on day 19; it's been a crazy time for all of us. During the regular season, we're given the structure of planning for games weeks and months in advance, so the disruptive thing has been not knowing exactly where and when our main training will be. There have been times where it's 8pm at night, we've got training the next morning and we're still unsure of where that will happen. It's just been one of those crazy years, but it has been for everyone.
You mention those crazy back-to-back games, have you found this AFL season to be more taxing on your body as a result?
It really rams home how important recovery is to players, both physically and mentally. All those little things that have built up over the course of the season, the little rest between games, for example, all adds up. It's always been something that players have understood, but it really rams it home playing in the bubble and living on top of each other, but that in itself is a testament to the AFL and the individual state governments. We're very fortunate to be in a position to be playing at all, so it's been a remarkable effort.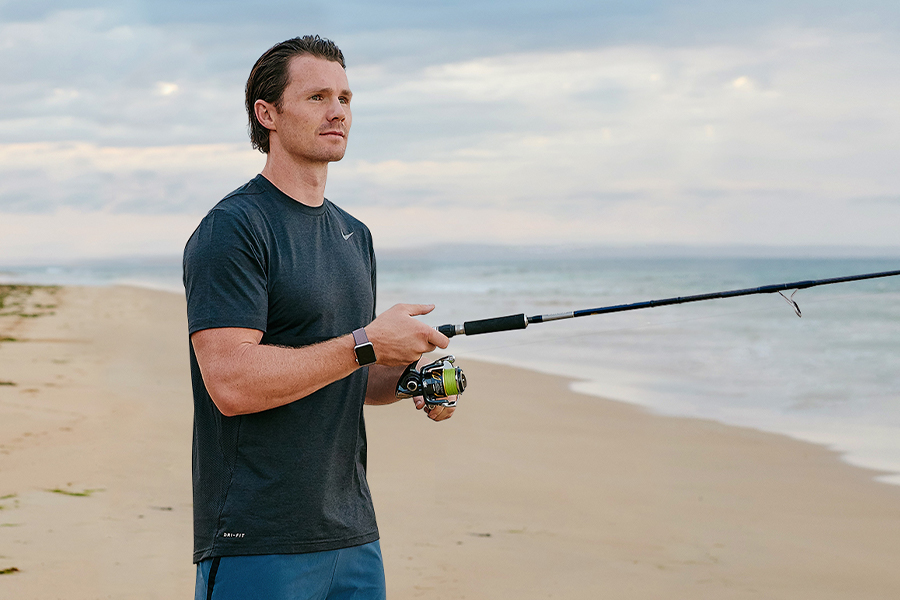 Talk me through your post-game ritual. How do you recover after a big game?
Most of the time where we had short breaks in-between, you go straight into that recovery routine immediately after the game, and that doesn't really stop until the next game kicks off. With these short turnarounds, it's a case of getting into the water as quickly as possible and starting the recovery process immediately. We've also had the benefit of testing out a few different recovery centres while we've been up in Queensland. Whether it be through magnesium baths, or just the diet and nutrition, which is just as important.
Aside from just the physical pressures, however, we've all taken note of the mental tax 2020 has placed on sportspeople. How have you been able to tackle that this year?
I've always believed that an important part of performance is being able to remove yourself from the bubble that is footy, or sport in general. You need downtime to switch off and the challenge this year has been the hub. You haven't had the opportunity to do that living under one roof. The only reason you head outside is to exercise, it's not like you have the chance to spend a couple of hours down at the beach lounging around.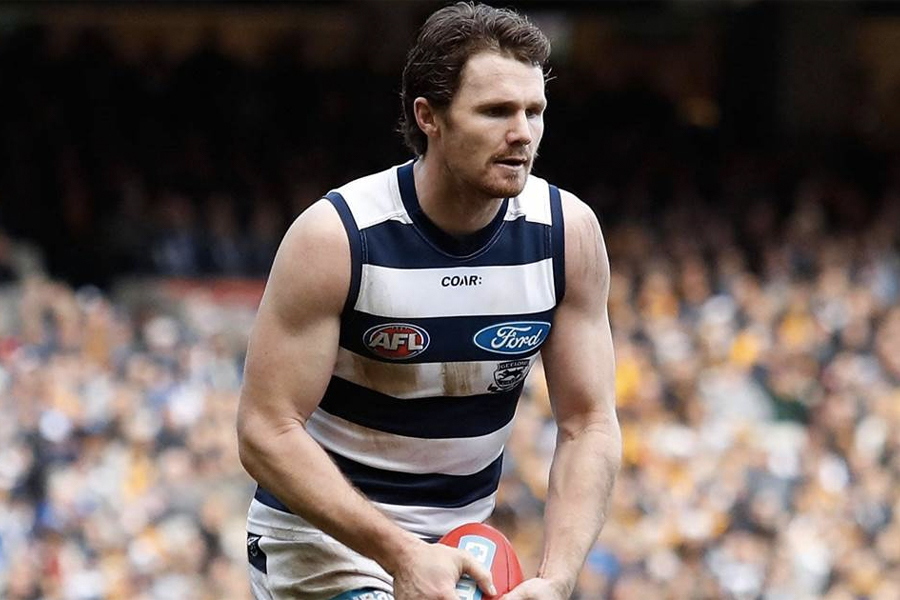 Is there anyone on the team you're pretty excited to see the back of?
We're certainly lucky, our guys have really embraced it and been pretty good. They've taken their own time when they've needed it. It's been interesting, but we've managed to give each other space, which is not an easy thing when you've got 100 people living together, some with kids and some without. Our guys have been so good with respect to kids and feeding times and the chaos that brings. It's been an absolute shitshow at times, to be honest, and I'm sure the guys are sick of the kids, but they won't have to put up with them once they head home.
You've been pretty open about your focus on wellness, that must a huge boost for you this season, particularly with someone like Swisse in your corner.
The critical part has made the process easier is that we both have similar values and outlooks. Everyone knows Swisse for their vitamins, but the launch of the skincare range earlier this year was really exciting and enjoyable to be a part of. I don't have a huge amount to work with myself, the canvas isn't that great to begin with, but it's certainly been a help.
The other side is mental health. Swisse has partnered with One in Five for Mental Health Month and it's a great initiative. It's an important step to take because it's something that everyone experiences. Perhaps not everyone will experience depression, but you can't tell me that no-one has felt melancholy at some time or that their self-worth was less than it usually is. The aim here is to spread that message that it's ok to not feel great at times and that it is important to talk about it and find someone to confide in. It's not something that we as blokes have been historically good at, but over the last few years, we're starting to wrap our heads around it and realise that it's not weak to put your hand up and ask for support. I would encourage those going through tough times to do that. Whatever your circumstance, there are people in your inner circle and outer circle that care and are willing to look out for you. There's not a person who exists that doesn't know someone is has been impacted by mental health.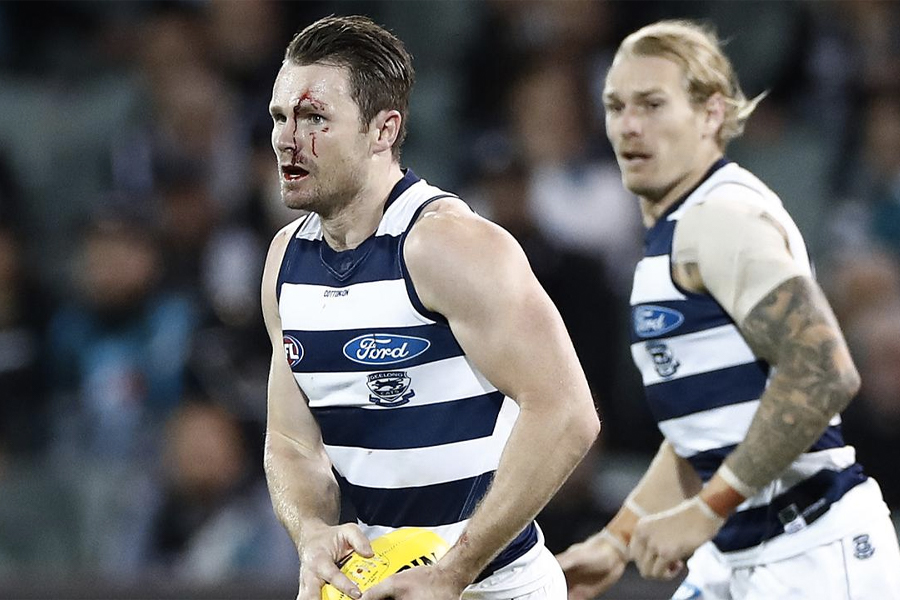 Now, tell us about the footy. We will see you line up against Harris Andrews on Saturday?
That all depends on what the Lions' defence does. I'll certainly play through the midfield and play forward a little as well. We played a great game of footy on the weekend, but that doesn't mean anything going into Saturday night. We've played in a few prelims over the last few years and we haven't got the result we were after. We're always up for a challenge and what bigger challenge than Brisbane in Brisbane.
On the back of that, how do you feel about the Grand Final being in Brisbane?
It was the logical choice in my opinion. The only reason we're playing at all this year is because of Queensland so it feels like just reward for the state that enabled the competition to continue. As I said, without them, we'd all be sitting at home with no footy at all.
Finally, we've got to ask, what's the odds of you landing another Brownlow next week?
I would say very, very low. I think Lachy Neale has that one wrapped up. Obviously, Travis Boak from Port Adelaide has had a fantastic year as well, but the awards are a funny one. They tend to throw up all different results from throughout the year that you weren't expecting. It will be interesting, that's for sure..
Patrick Dangerfield and the Geelong Cats face off against the Brisbane Lions on Saturday 17 October. To learn more about the 2020 All-Australian captain's work as a Swisse Wellness ambassador, visit the link below.
You'll also like:
Cristiano Ronaldo Shirtless Proves Age is Just a Number
Don't Call Marnus Labuschagne the Future of Australian Cricket
Westworld Actor James Marsden Knows a Lot About Watches