What are Michael Jordan's Sunglasses in The Last Dance?
For much of the last few weeks, we've all been fixated on The Last Dance, ESPN's runaway docu-series that details Michael Jordan's final season with the Chicago Bulls. For the uninitiated, we've learned three things from the 10-part series. The first being that Dennis Rodman's life is even more ridiculous than first expected, the second is that Jordan really hates Jerry Krause and the final is that His Airness had a pretty solid and specific style. While we can't vouch for the baggy suits and oversized fits, the question that kept emerging throughout The Last Dance was 'what are Michael Jordan's sunglasses?'. The wrap-around, polarised lenses cased in leather are something that we've scarcely seen before and will likely never see again, a product of the man and myth himself.
We've dug deep into the archives and found that not only was Jordan an Oakley fan, but he was also a bit of an aficionado.
You'll also like:
25 Best Jordans Of All Time
12 Most Unbelievable Timepieces in Michael Jordan's Watch Collection
How to Fold a Pocket Square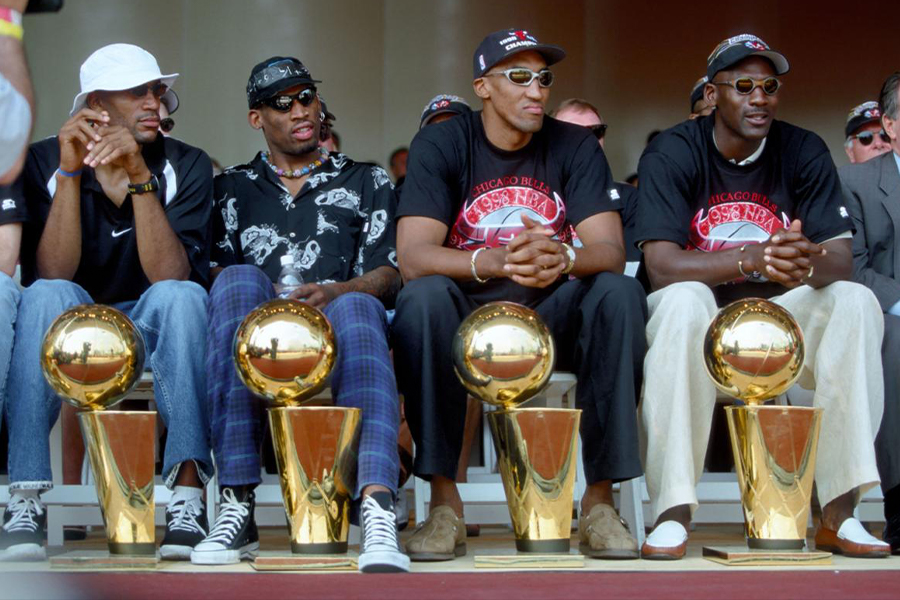 Michael Jordan's Sunglasses Connection
It turns out Michael Jordan had a specific eyewear of choice, Oakley. As a fan of the Irvine-based brand, MJ actually acquired around USD$2 million worth of Oakley stocks when the company went public in 1995. Jordan was originally meant to take on a consulting role, but went on to join the Oakley board, eventually exiting the company in 2002.
Speaking at the time, then-Oakley director of sports marketing Scott Bowers told the LA Times, "He has a great view, a great outlook on sports marketing." Michael Jordan's Oakley connection spawned some great sports images, particularly as he got other members of the Chicago Bulls team in on the action. Dennis Rodman was apparently a huge advocate for the brand, pictured often with his iconic wraparound Oakleys. So, with his basketball legacy unchallenged, what was Michael Jordan's sunglasses legacy?
Here is a list of the 6 most iconic Michael Jordan sunglasses Oakley ever produced.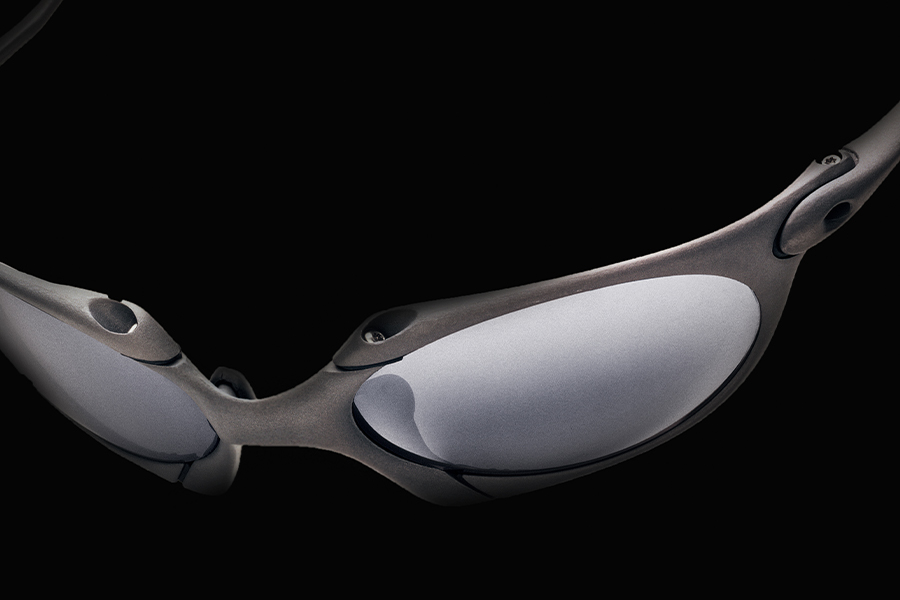 ---
Featured Video from Man of Many
---
1. Oakley Romeo
Originally known as the 'Oscar', the Oakley Romeos were unveiled back in 1996 at the company's then-still under construction headquarters in Foothill Ranch, California. The futuristic-looking sunglasses were the world's first 3D sculpted, hypoallergenic, all-metal frames. The super-strong Oakleys were reportedly put through their paces at an unidentified bunker in Nevada. According to legend, the Romeo took 3 weeks, over 27 different machines, 425,000 watts of electricity at 3,600 degrees Fahrenheit, and passed through 75 pairs of hands to manufacture.
While Jordan was a huge fan of the Oakley Romeo, for once, he might not have been the most famous person to wear them. Fans might remember Tom Cruise's exploding pair at the beginning of Mission Impossible 2.
Released: 1997
Discontinued: 2004
Succeeded by: Romeo 2s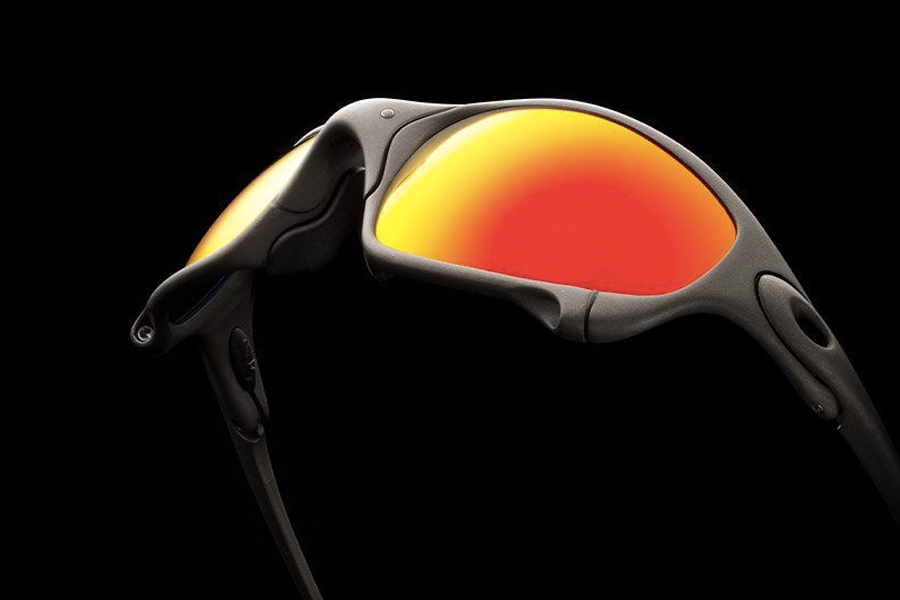 2. Oakley Juliet
One of the most favoured among collectors, the Oakley Juliet range was introduced in 1999, at the height of the X-Metal craze. The super-sturdy design improved the Romeo's robustness, with added comfort and style. Among its unique features is the folded Oakley O. Poking out from the side of the ear stems, the O displays the logo of its creator.
Released: 1999

3. Oakley Eye Jacket
First released back in 1994, the Oakley Eye Jacket quickly became one of the most popular and recognisable pieces the brand had made. Even now, this futuristic-looking sunglass design appears to be out of this world. Throughout The Last Dance, you'll notice Scottie Pippen sporting a pair of these.
Released: 1994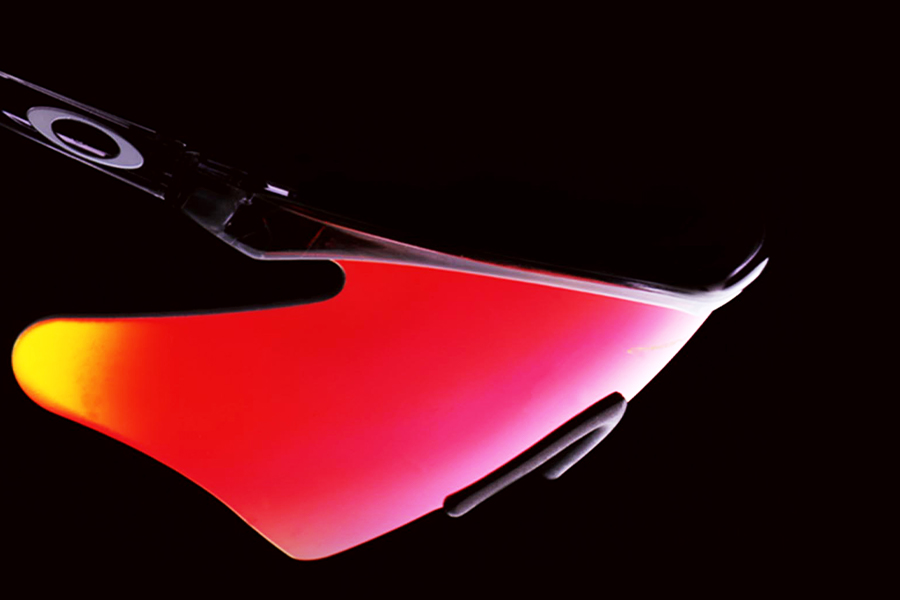 4. M-Frames
While a big favourite with Jordan, throughout The Last Dance we see Dennis Rodman in a pair of M-Frames. The iconic Oakley sunglasses were Rodman's go-to throughout the 90s, and matched his intense and flamboyant personality down to a tee. Ad years passed, the M-Frames would go on to be a favourite among other sporting personalities, particularly in the cycling and cricket arenas.
Released: 1989
Succeeded by: M2 Frames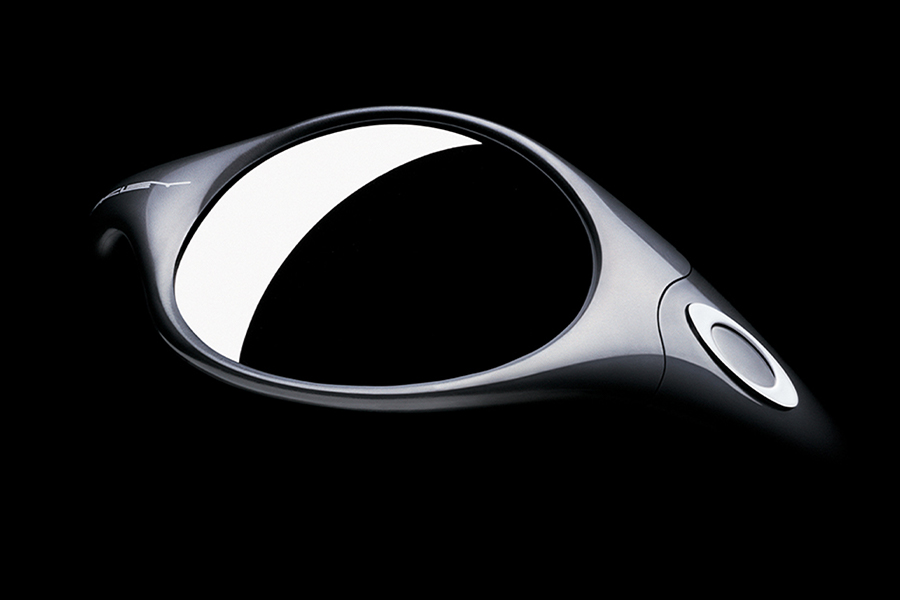 5. Oakley Trenchcoat
Another favourite of Dennis Rodman, the Oakley Trenchcoat featured a more circular frame than previous models. This may or may not have been a pre-curser for Michael Jordan's infamous Mars leather frames, but nonetheless, these are one slick pair of shades.
Released: 1995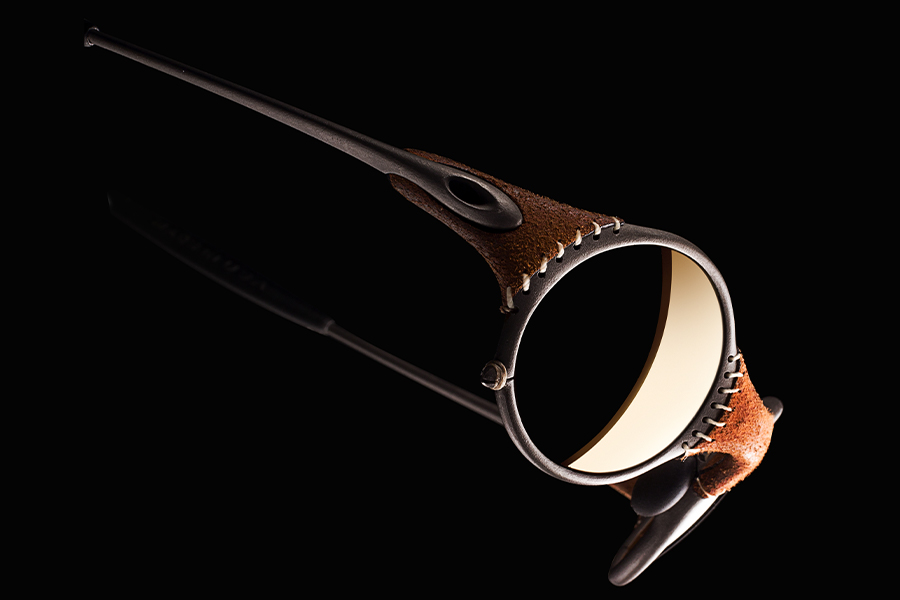 6. Oakley Mars Leather Frames
Long-heralded as the holy grail of Michael Jordan sunglasses, the Oakley Mars Leather Frames are an ultra-exclusive ode to the 90s. This was a Jordan-specific design that was introduced while he was still on Oakley's board of directors. The leather and detailed stitching made these forward-thinking frames one of the most sought after in Oakley's collection.
Released: 1998
Modern Updates
In the years since Jordan stepped down from the Oakley board of directors, the brand has drawn on its 90s sports heritage to reimagine some other pieces for the modern age. Most notably with the M2 Frames and a revamped version of the Eye Jackets. Check out these modern updates on Michael Jordan's sunglasses collection.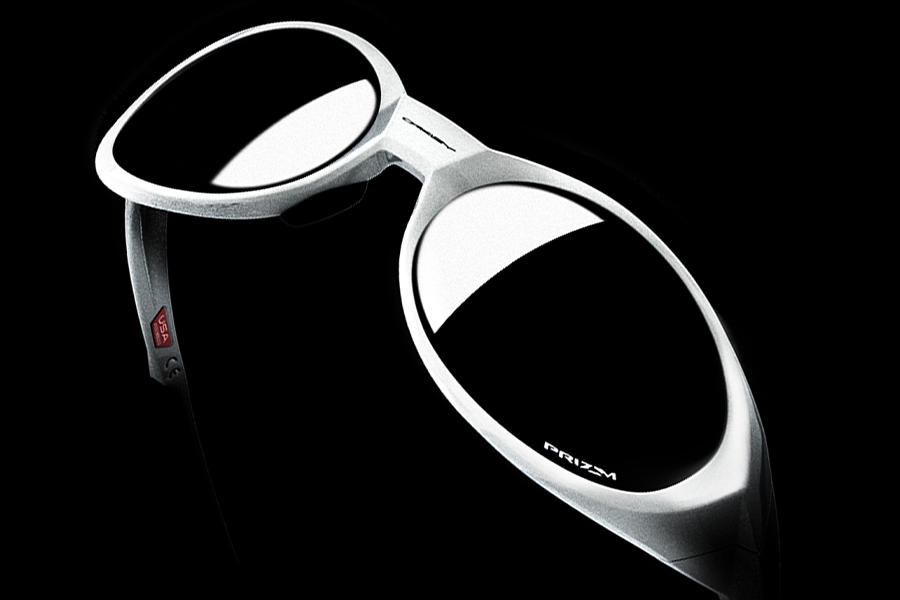 Oakley Eye Jacket Redux
Inspired by the original Eye Jacket that revolutionised the look of sports performance eyewear, the Oakley Eye Jacket Redux is about as Demolition Man as they come. The 1994 originals are no longer available, but in 2019, Oakley brought out these reimagined frames, which feature updated lens technology and grips.
Released: 2019
Lenses: Prizm Technology
Fit: Standard
17 Puffer Vests & Gilets For The Discerning Dag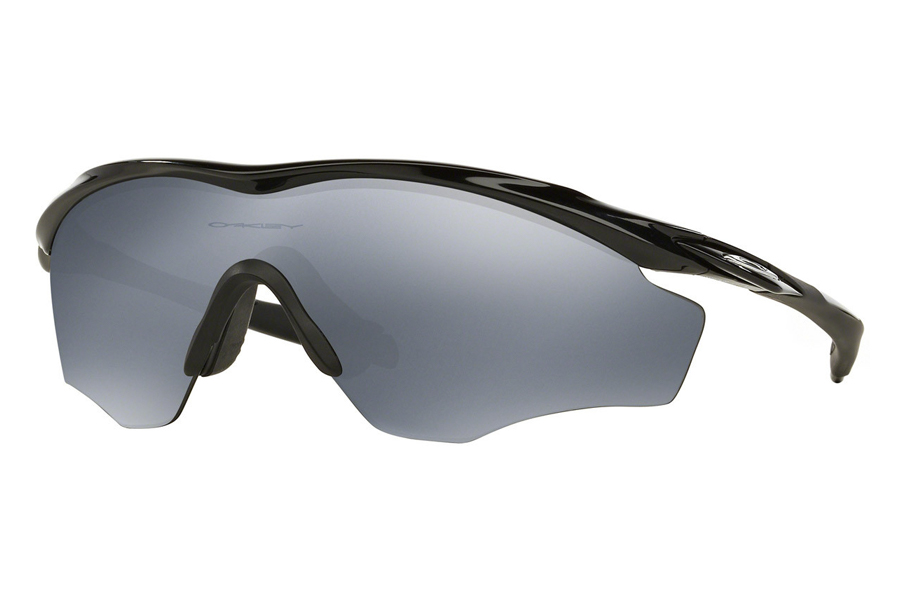 M2 Frames
Playing off the classic M-Frames design, Oakley reinvented the sunglasses with the M2. The enhanced vertical dimension means that even with your head subtly tilted downward, things will still be in your field of view.
Frame colour: Polished Black
Lens colour: Grey
Fit: Standard
Product Code: OO9343-01
If there is one thing we can all agree on, it's that Michael Jordan was essentially everyone's idol in the 90s. Whether it was with the iconic tongue out lay-up, mid-range jumper or with his futuristic approach to sunglasses, MJ knew how to work it, and now you can too.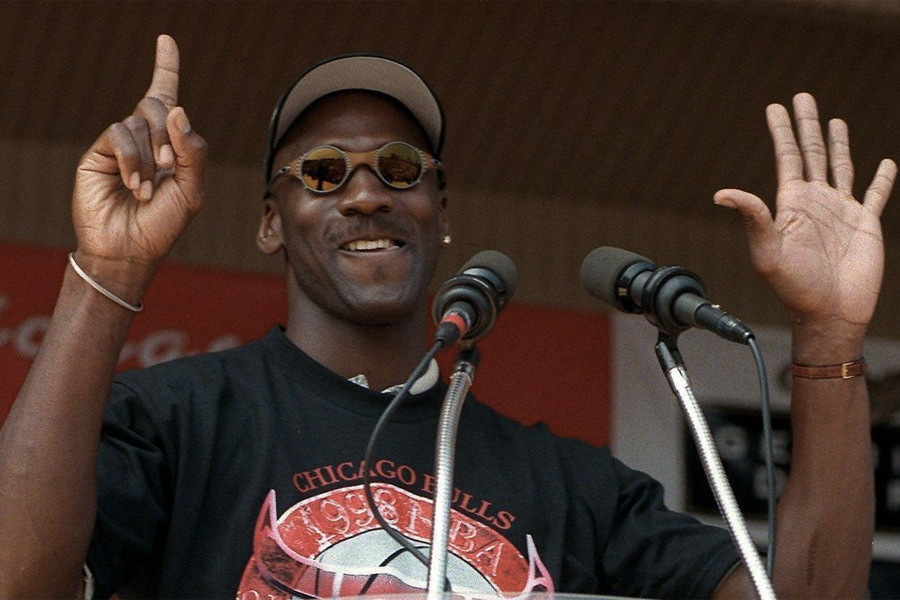 What sunglasses does Michael Jordan wear in The Last Dance?
Michael Jordan was a huge Oakley fan. Throughout the 1990s, he wore a combination of M-Frames, Romeos, Juliets and his iconic Mars leather frames.
Can you buy Michael Jordan's leather sunglasses?
The mars leather frames by Oakley were only released for one year in the 1990s. There are still some pairs floating around, however, they will extremely rare and as such, very expensive.
What sunglasses does Dennis Rodman wear in The Last Dance?
Dennis Rodman wears a collection of Oakley sunglasses in The Last Dance, usually a pair of M-Frames or Eye Jackets.
You'll also like:
25 Best Jordans Of All Time
12 Most Unbelievable Timepieces in Michael Jordan's Watch Collection
Get the Pillbox Bat Co. Opening Day Collection at 30% Off
---
Featured Video from Man of Many