A gym duffel bag serves several important functions that can make or break a quality workout (and the day that follows). Apart from the obvious role it plays in carting your crap to the gym and back, it has to contain some pretty gross gear, and cop a flogging in the meantime. Protein shakers that have been forgotten for weeks, sweat-soaked towels, shoes that need trauma counselling and stringlets with PTSD are just some of the things that wind up pressed together under the same zipper every day – a great gym bag can contain all this and more, as well as the scents that follow.
Here we've compiled our list of the 10 Best Gym Duffel Bags money can buy, to ensure that your active accouterment is kept neat and tidy, so you can enjoy a workout without the worry.
---
You'll also like:
The Perfect Getaway – 14 Best Weekender Bags
10 Tips to Get the Most Out of Your Workout
How to Stay Fit While Travelling
---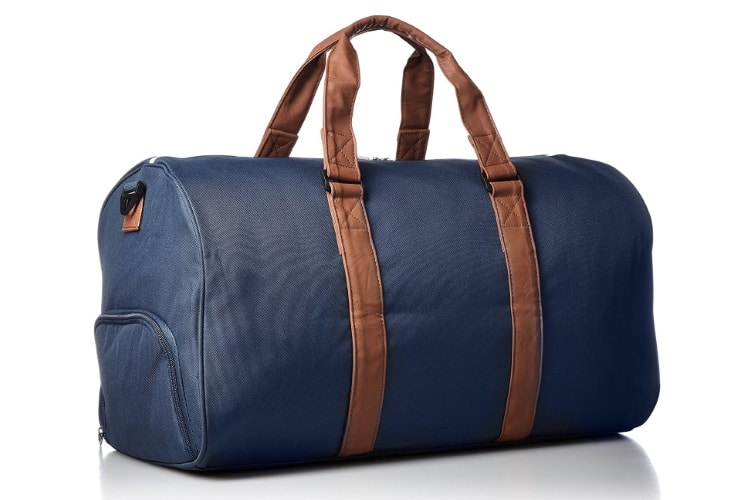 Herschel Novel Duffel Bag
Canadian urban luggage outfitters Herschel Supply Co. are everywhere you look now, and with good reason. The company has gone from strength to strength in a few short years, earning their reputation as one of the best for rugged backpacks and practical solutions for carrying stuff around. Their principles of great design and quality construction of course extend to this, the best in their range of gym duffel bags. We love the separate compartment at the bottom for your shoes, and the fact that it comes in 29 different colour combinations.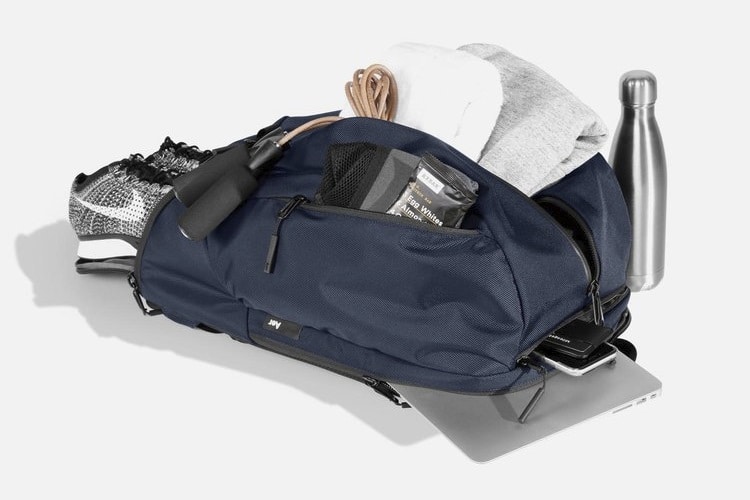 AER Duffel Pack 2
AER make some seriously quality backpacks – this is their latest answer to a gym duffel bag. With more compartments than you can poke a creatine-pumped finger at, separate areas for things that come off your sweaty back and things you consume post-pump and sealed zips, it's definitely earned its spot on this list.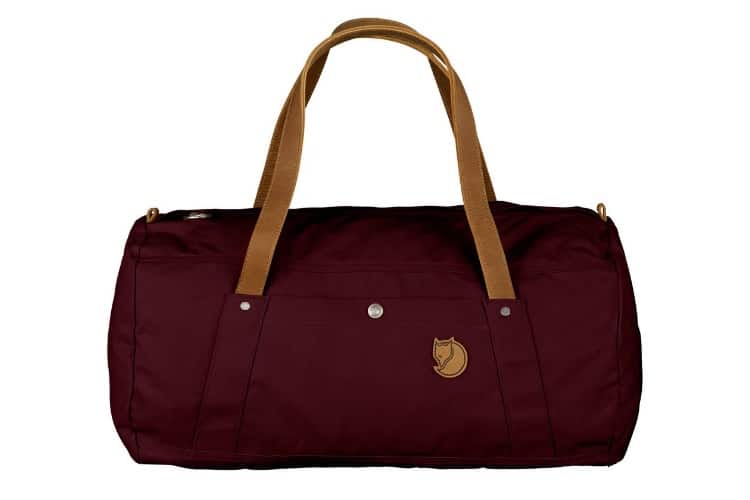 Fjallraven No.4 30L Duffel Bag
Pronounced 'FYEAHALLLRARVVENN' (we think), this is the perfect gym duffel bag if you need something that's durable and built to last for the occasional gym sesh, but can also double as a stylish weekender or overnight bag. The waxed canvas and leather straps are just two quality ingredients that make this an easy pick for the perfect combination of quality and style.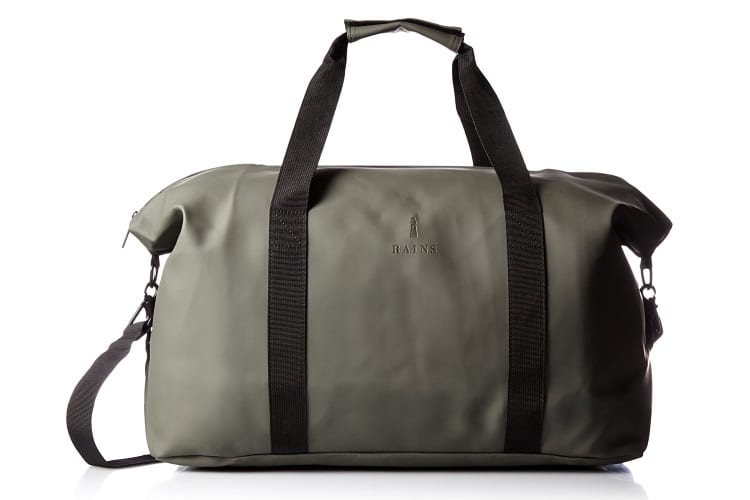 Rains Men's Duffel Bag
Feminists might be up in arms that Rains have evidently made a gender-specific bag, but either way, this does the job and is classic, durable, super spacious and not too exxy, from a trusted brand. This gym duffel bag is set to serve you for many years to come.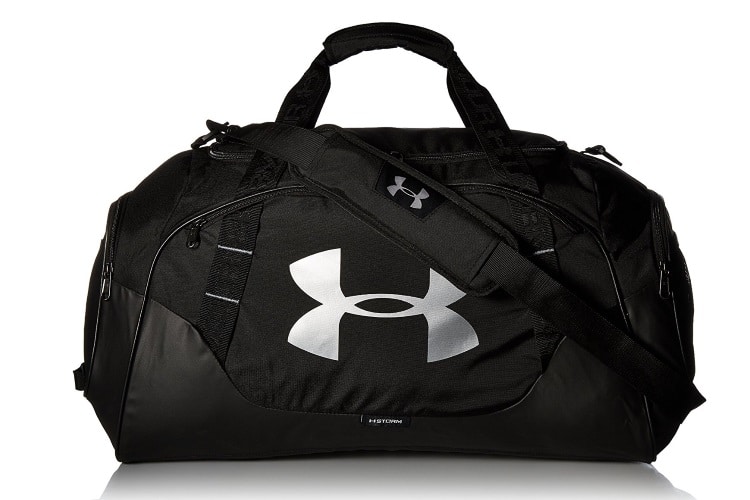 Under Armour Undeniable 3.0
Water Resistant, padded, durable, tough and comfy – this gym duffel is everything we'd expect from Under Armour. It also happens to be one of the biggest bargains on this list – considering the number of colours available, it's a hard one to go past.
S-ZONE Canvas PU Leather Weekender
Another great duffel where your shoes go in the bottom and are kept away from your other stuff, with the added advantage that it's stylish AF, and versatile enough to take away on trips as well as serve your morning gym session needs.
Jack Spade Industrial Canvas Camo Duffel Bag
Need a gym duffel that screams modern steeze and practicality, but will also keep you well hidden in the bushes? Look no further. Jack Spade makes a whole raft of cool stuff, including this über premium and classy camo-print duffel, perfect for the gym.
Adidas Defender II Small Duffel Bag
Ventilated in some pockets and closed off in others, this small bag from Adidas may not look enormous, but comfortably fits everything you need for a proper training sesh and has the added cool factor that it looks kinda like a basketball. Sort of.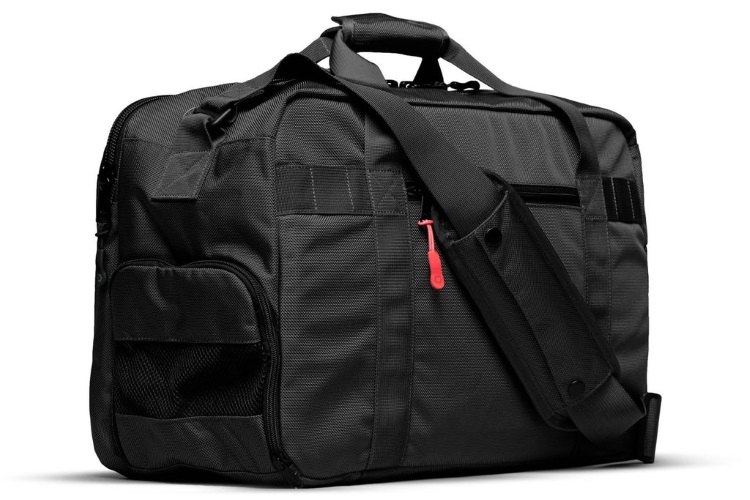 DSPTCH Gym/Work Bag
Designed to do the job of a rugged gym bag, but also look half-decent on the ensuing ride to work, this Gym/Work bag from DSPTCH will have you pumping iron and smashing spreadsheets like a boss.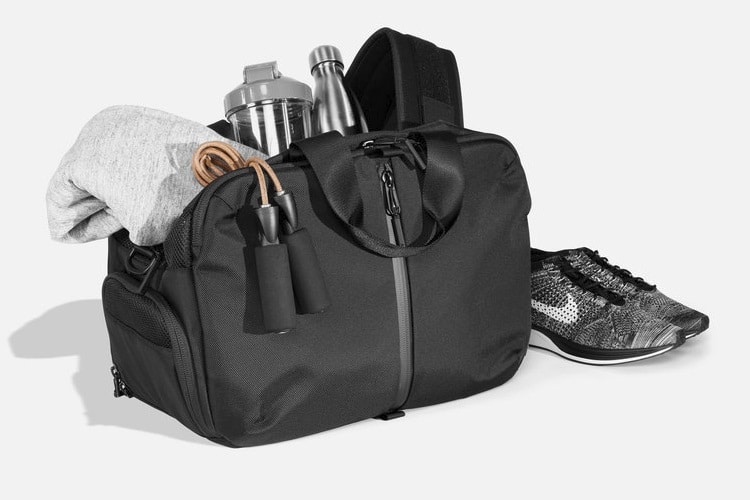 Aer Gym Duffel 2
Another top bag from Aer, this duffel has been specifically designed for the gym. Comfy, classy, understated – plenty of room for all your exercise needs and then some. These guys are fast becoming a favourite at Man of Many for several reasons – the minimalist look and robust construction makes them a massive winner for us.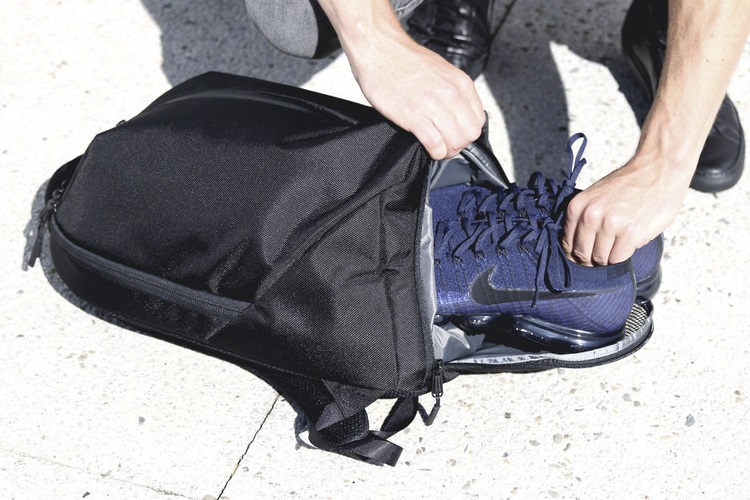 Bonus: Aer Fit Pack 2
Okay, we know it's not a duffel, but we use it to go to the gym so figured that you could too. The ventilated pouch in the bottom makes it easy to keep the gross stuff away from your laptop, etc, making it perfect for when you need to be in the gym at 7, work at 8 and not home again until late. We gave it a proper review that you can read here, but if you're after something gym-friendly that isn't as big as a duffel, give it a thought.
---
You'll also like:
The Perfect Getaway – 14 Best Weekender Bags
10 Tips to Get the Most Out of Your Workout
How to Stay Fit While Travelling
---