11 Best Australian Denim Brands
Denim is a way of life and a wardrobe staple, so making sure you know the best denim brands in Australia is a no-brainer. Some people may think that finding the perfect pair of jeans is an impossible feat, but these brands show us that it is possible. Whether you want a classic look, a modern flare or a vintage touch, there is denim for every occasion. Denim is a way of life, and these are the best Australian denim brands right now.
You'll also like:
14 Best Japanese Denim Brands
How to Take Care of Your Denim So It Lasts Longer
How to Build a Stylish Minimalist Wardrobe for Men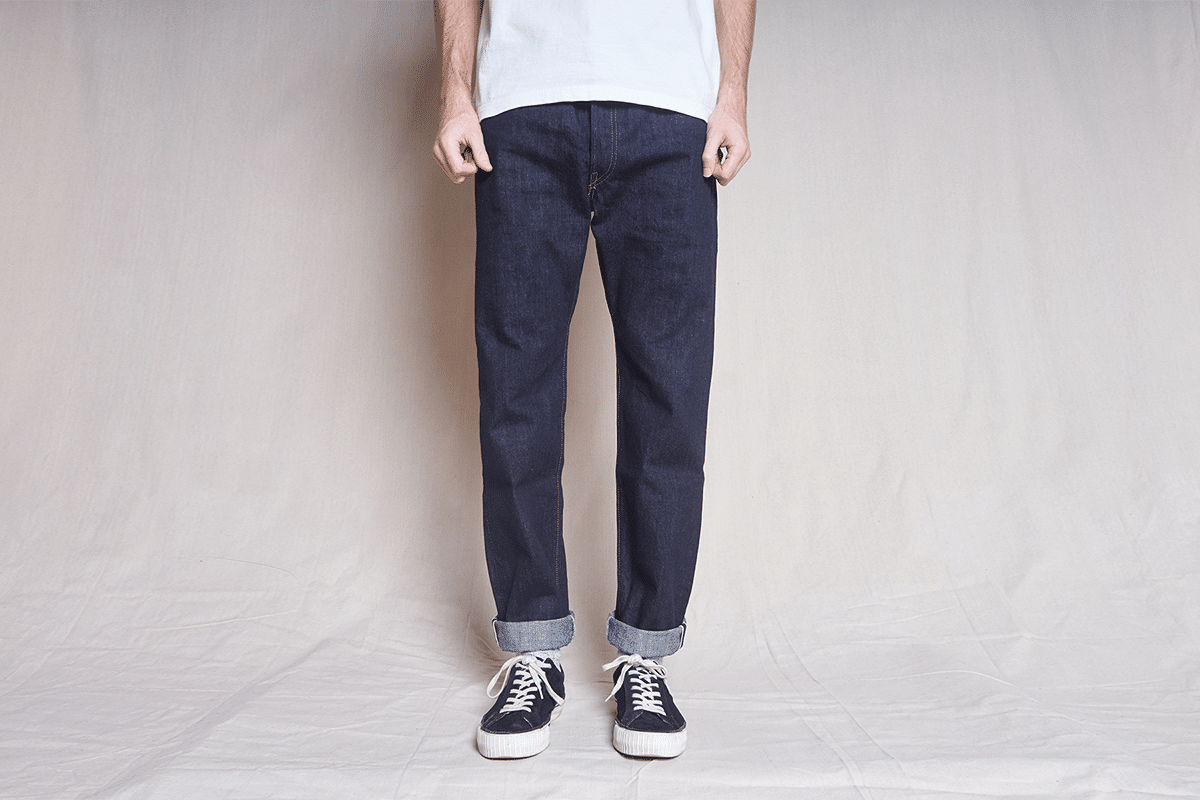 1. Godspeed
Godspeed is all about that authentic, quality gear. Based in Collingwood in Victoria, the brand is proudly Australian and is known for its traditional, Japanese-constructed shuttle woven selvedge denim. While the pieces are certainly not cheap, the Godspeed team is wholly transparent about its dedication to sustainable practices and ensuring makers receive an honest living wage. One of the best quality denim brands you'll find in Australia, Godspeed is slow fashion with a purpose.
Founded: 2015
Headquarters: Melbourne, Australia
Founder: Martin Kirby
Known for: Selvedge denim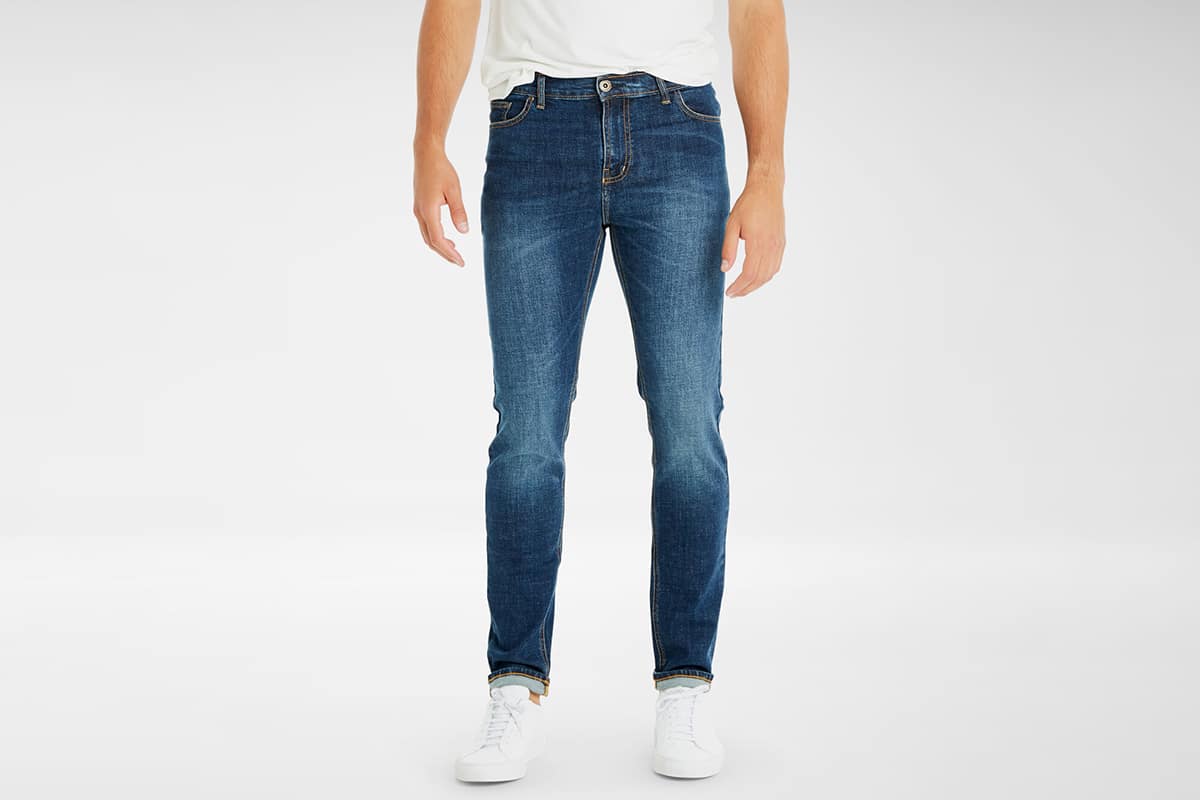 2. Outland Denim
Denim with a difference, Outland Denim is premium denim made from organic and sustainable materials. Outland has jeans for men and women and employs people from backgrounds of injustice. The brand also produces its jeans sustainably by employing industry-leading water and energy-reducing technology. Jeans that will do good for your backside and the environment- we can't complain!
Founded: 2008
Headquarters: Queensland
Founder: James Bartle
Known for: Ethical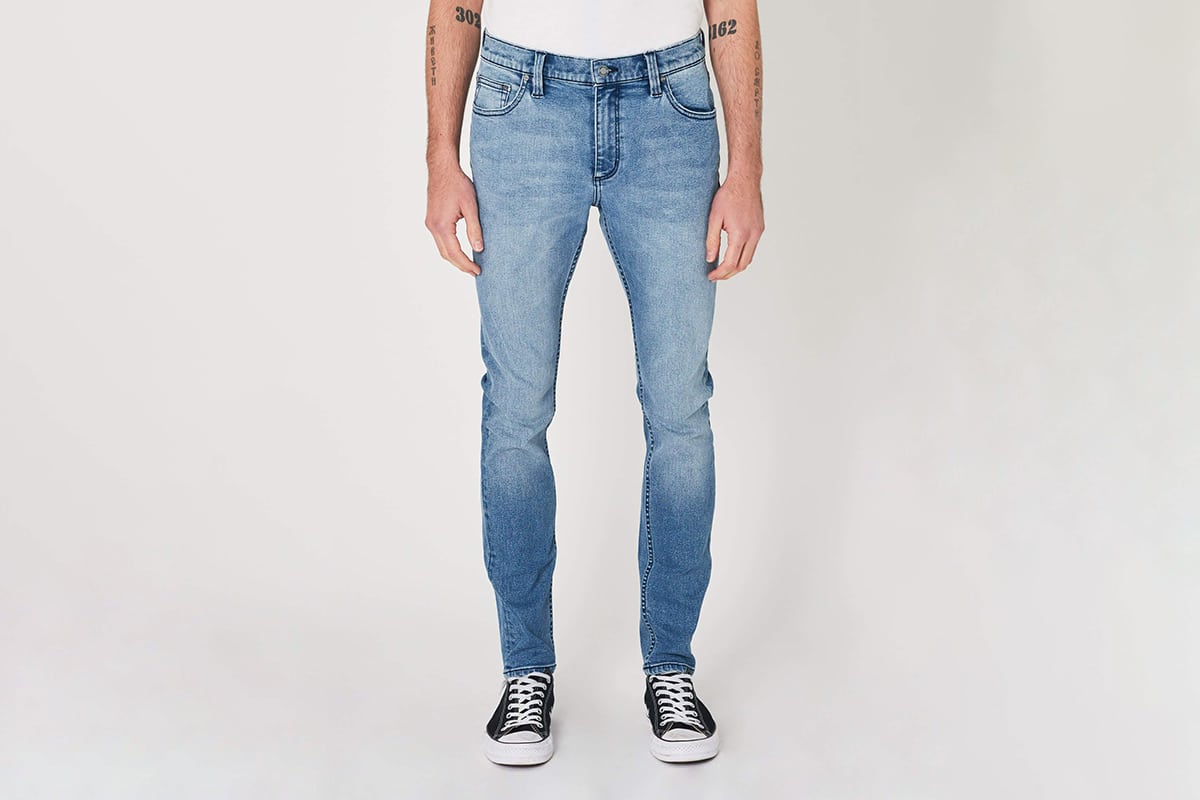 3. Rolla's
If you're looking for a vintage, classic look, Rolla's has your back. Its collection of denim celebrates Australian vintage denim and is known for its simple styling and signature back pockets. Our favourite thing about Rolla's is its unbeatable fit- guaranteed to have a style and size no matter what you look like. The brand also uses premium fabrics and organic or recycled yarns wherever possible.
Founded: 2008
Headquarters: Fitzroy, Melbourne
Co-Founders: Andy Paltos and Sarah Gilsenan
Known for: Vintage-style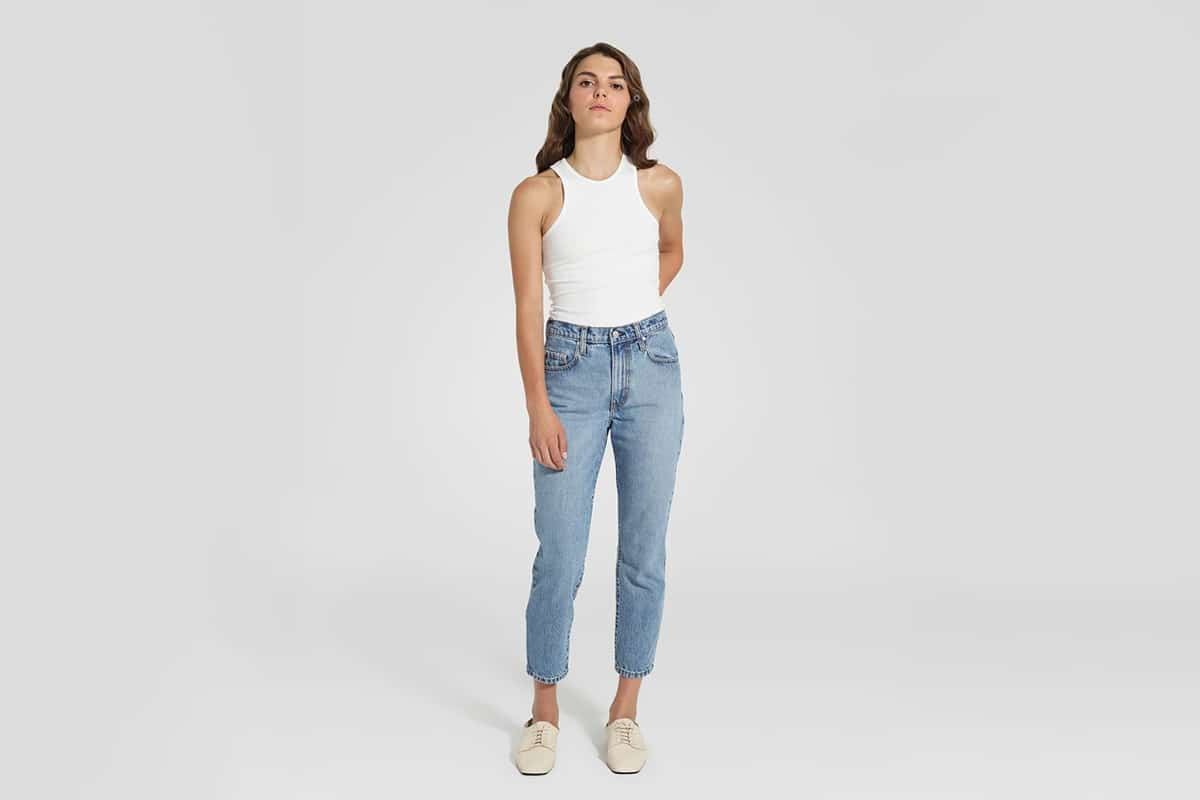 4. Nobody Denim
Nobody Denim is a proudly Australian brand that is known around the globe for providing premium denim clothing and jeans since 1999. Nobody Denim approaches creating their products with consideration for understated design, sustainable products and creating quality fashion staples that are crafted with care. The brand likes to create designs in line with whatever is currently on-trend, whether it's ripped jeans, skinny jeans or jeans with a statement flare. So, when you want to buy denim and appear stylish and on-trend, trust Nobody.
Founded: 1999
Headquarters: Fitzroy, Melbourne
Co-Founder: John Condilis
Known for: Modern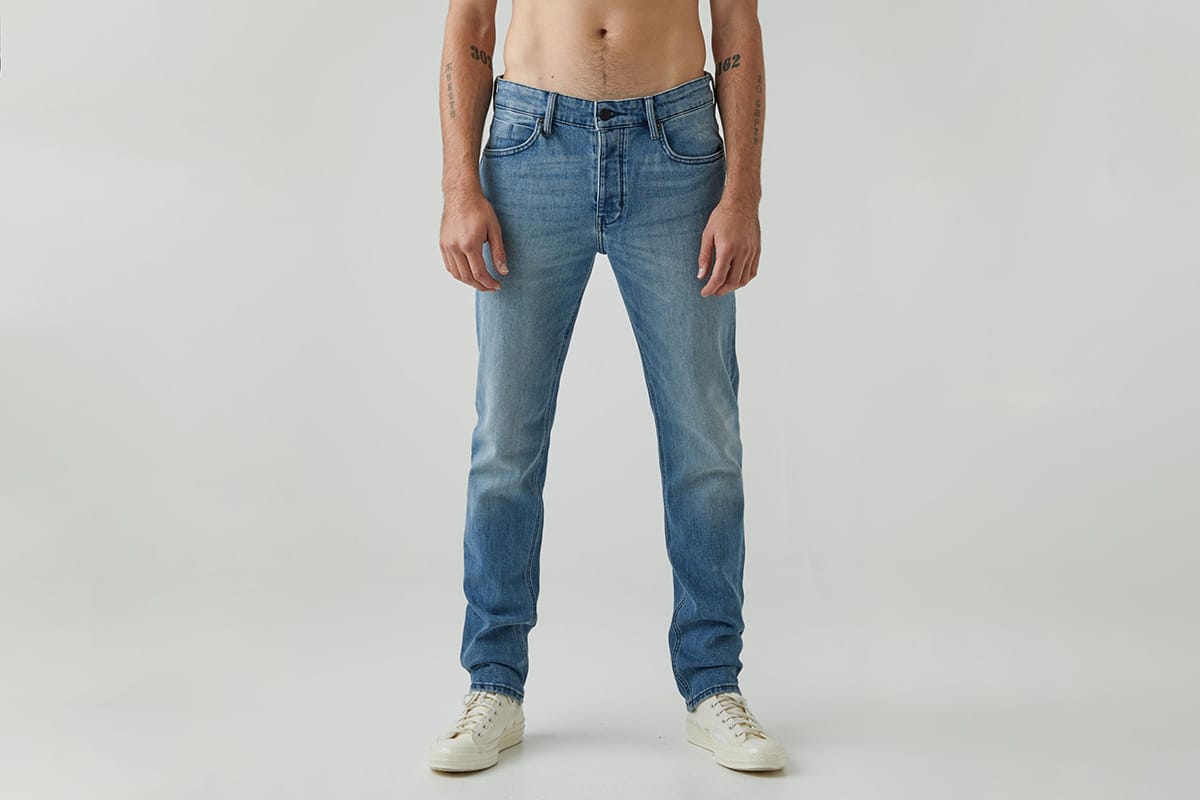 5. Neuw
The unexpected lovechild of Melbourne and Stockholm streetwear has come together in one brand, Neuw, a pioneer of cool, quality denim. Three friends from Melbourne and Stockholm united their fascination for denim and music to create and bring original, quality denim into the 21st century. The brand focuses on making the best jeans ethically and sustainably. They have created their jeans with young musicians, artists, makers and creators in mind which speaks to the cool, comfy appeal of Neuw.
Founded: 1999
Headquarters: Fitzroy, Melbourne
Co-Founders: Stephen Little, Richard Bell and Par Lundqvist
Known for: Skinny jeans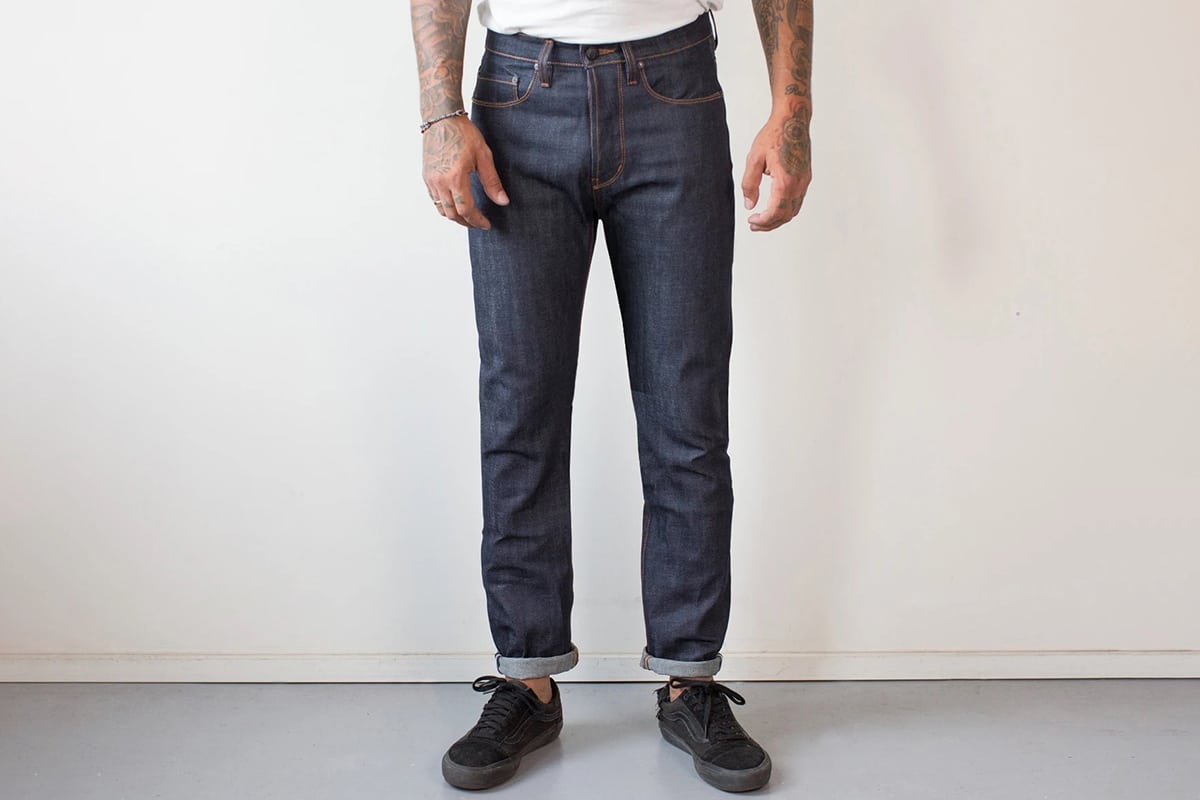 6. Flux Denim
Australian denim with effortless style and street appeal, Flux is a Melbourne based menswear label. Flux has been making quality denim and tees in Australia since its birth in 1999. The founders of Flux met at punk gigs in Melbourne in the 1980s which led to the brand's inception and creative direction. They pride themselves in using the best Australian denim available and using their unique denim treatments to give it a rustic, authentic aesthetic. The company is still solely owned by the two designers- a brand that remains small but just as proud.
Founded: 1999
Headquarters: Collingwood, Melbourne
Co-Founders: Denis Leadbeater and Julian Johnson
Known for: Raw denim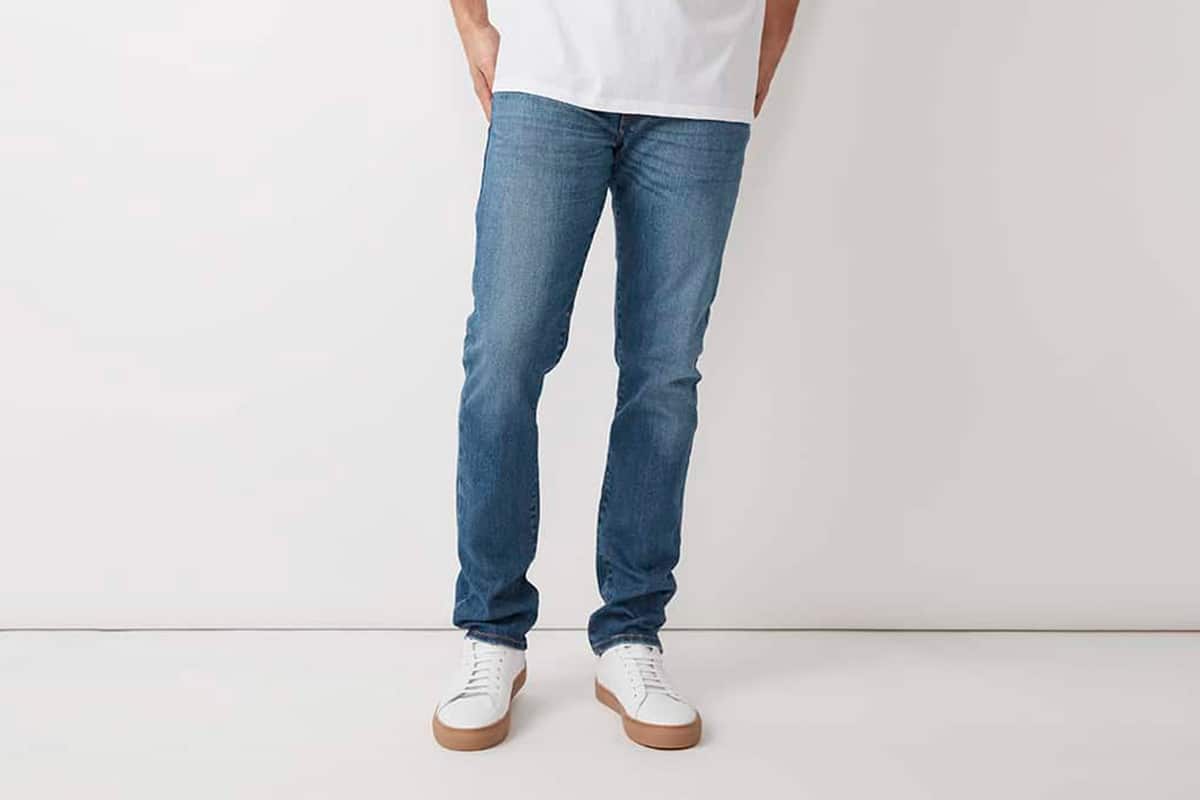 7. Denimsmith
The ultimate collab, Denimsmith is the result of a collaborative vision of veteran Australian designers and makers who are committed to the ethical production of high-quality Australian denim. The brand hand-makes all its pieces in East Brunswick, Melbourne, and has been doing so since its birth in 2015. A young brand, this doesn't mean they don't know what they are doing- the designers using their years of denim expertise to create ethical, quality, beautifully designed denim for you to wear and enjoy. And, knowing exactly where it comes from makes it feel even better- we swear!
Founded: 2015
Headquarters: Brunswick East, Melbourne
Founder: Vinh Le
Known for: Ethical denim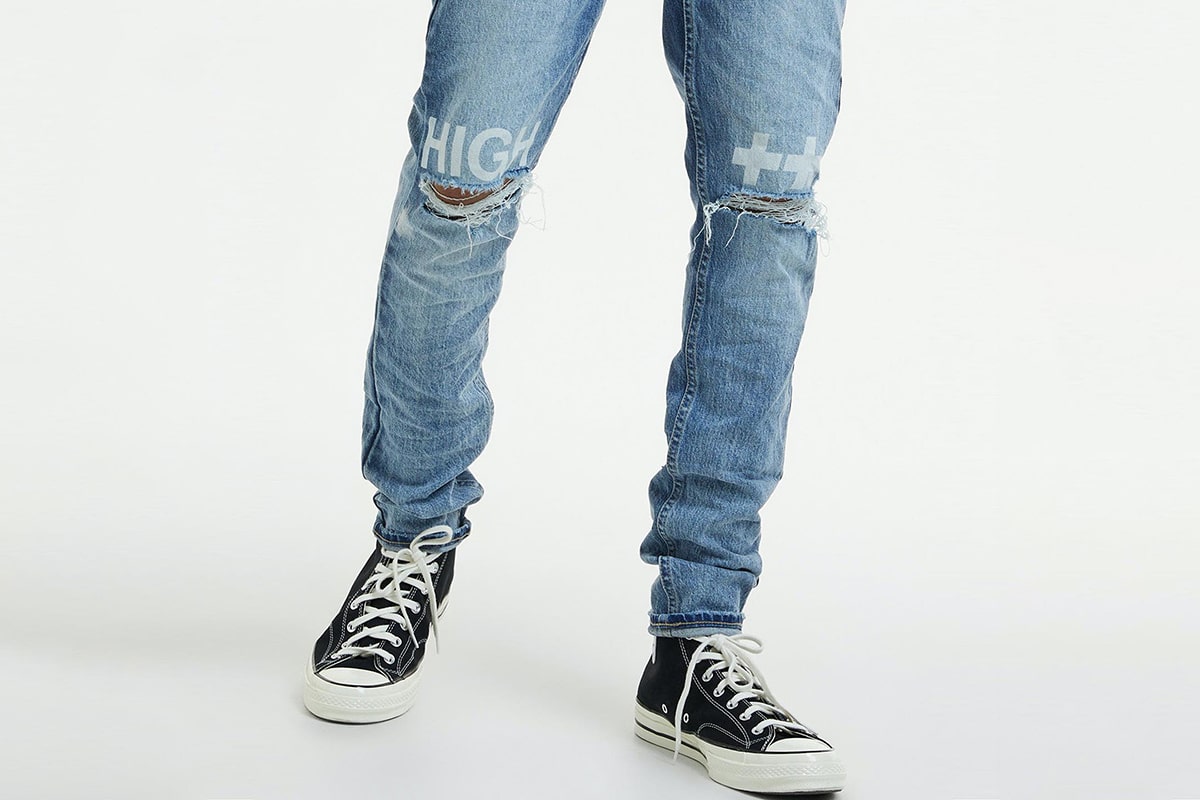 8. Ksubi
Ksubi is perhaps the most successful and widely known fashion labels across the world. Most fondly known for their denim, Ksubi has built up an impressive global presence, being seen on plenty of A-list celebrities, like Kylie Jenner, Rudy Rose and A$AP Rocky. All these celebrities have one thing in common- attitude, which is the very distinct identity Ksubi works well to achieve. The brand achieves this through its unfussy style and cool, raw finishes.
Founded: 1999
Headquarters: Sydney, New South Wales
Co-Founders: Gareth Moody, Dan Single and George Gorrow
Known for: Japanese-style denim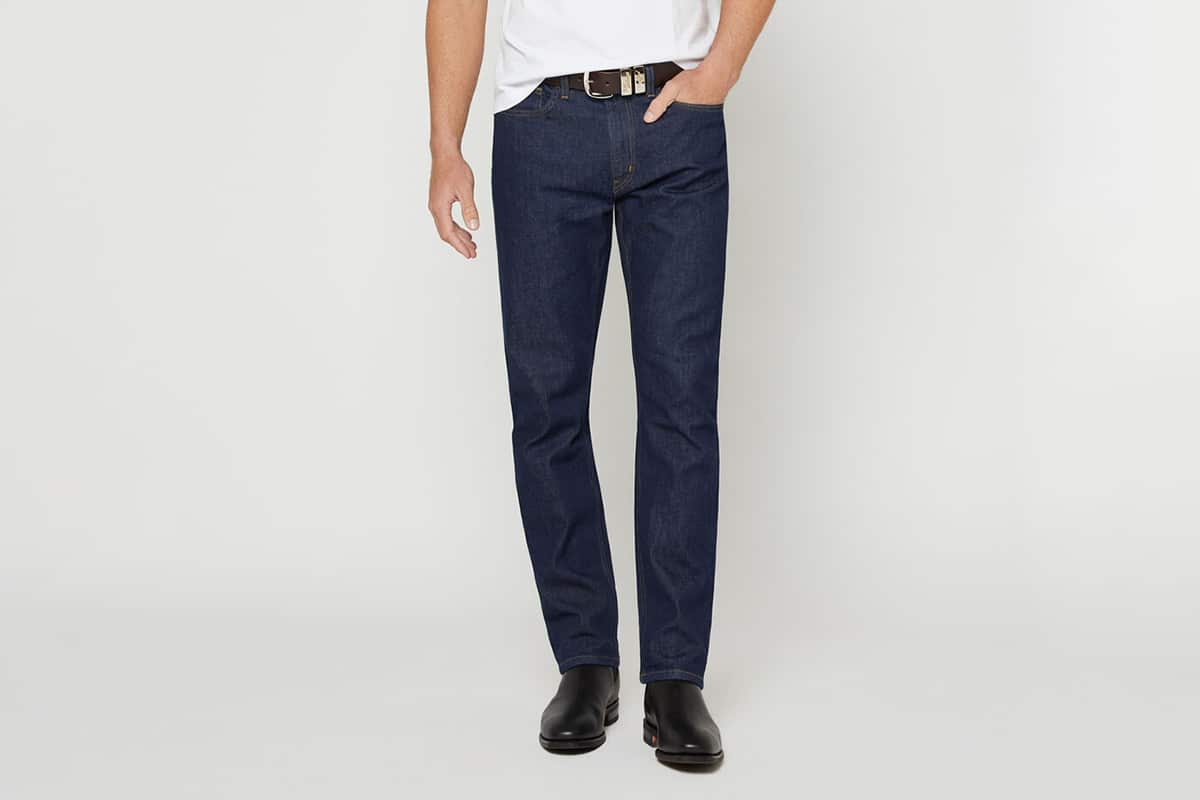 9. R.M. Williams
Perhaps the most iconic and well-established brand in Australia, R.M. Williams has been producing quality denim for nine decades. With a quintessentially rural Australian aesthetic, the brand is now sold in over 15 counties across the world. Most well known for its boots, denim is starting to make its own name for itself. The denim pieces available are classic cuts and come at an affordable price for the brand.
Founded: 1932
Headquarters: Adelaide, South Australia
Founder: Reginald Murray "R.M." Williams
Known for: Boot-cut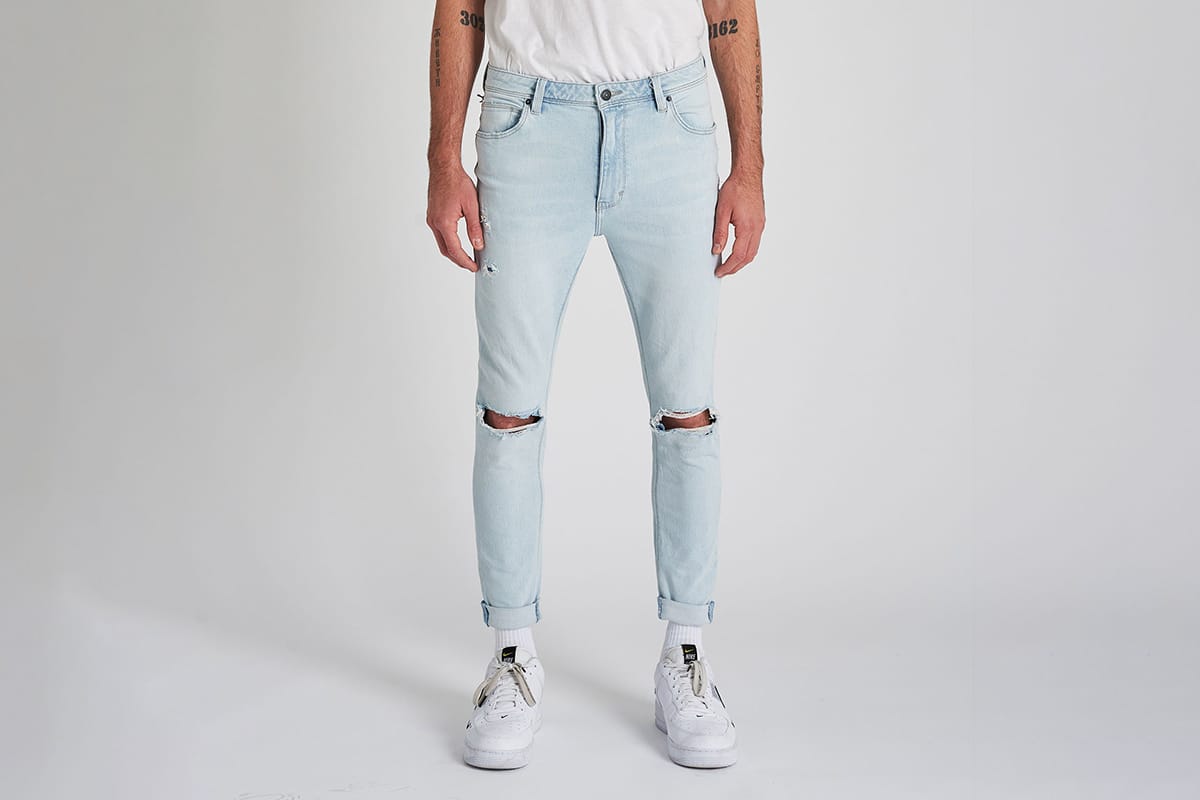 10. Abrand
Abrand is a newcomer to the Australian denim scene that's all about creating quality denim that will last. The brand uses premium fabrics in flattering fits and authentic washes. Abrand's ethos is all about being a brand for the people- meaning comfortable fits, no-frills and made cool by the effortless chic of the people that wear it. They are all about creating basic denim pieces so that your individual style can still shine. This is a great option when you're looking for denim that is simple, reliable and affordable.
Founded: 2013
Headquarters: Fitzroy, Melbourne
Known for: Modern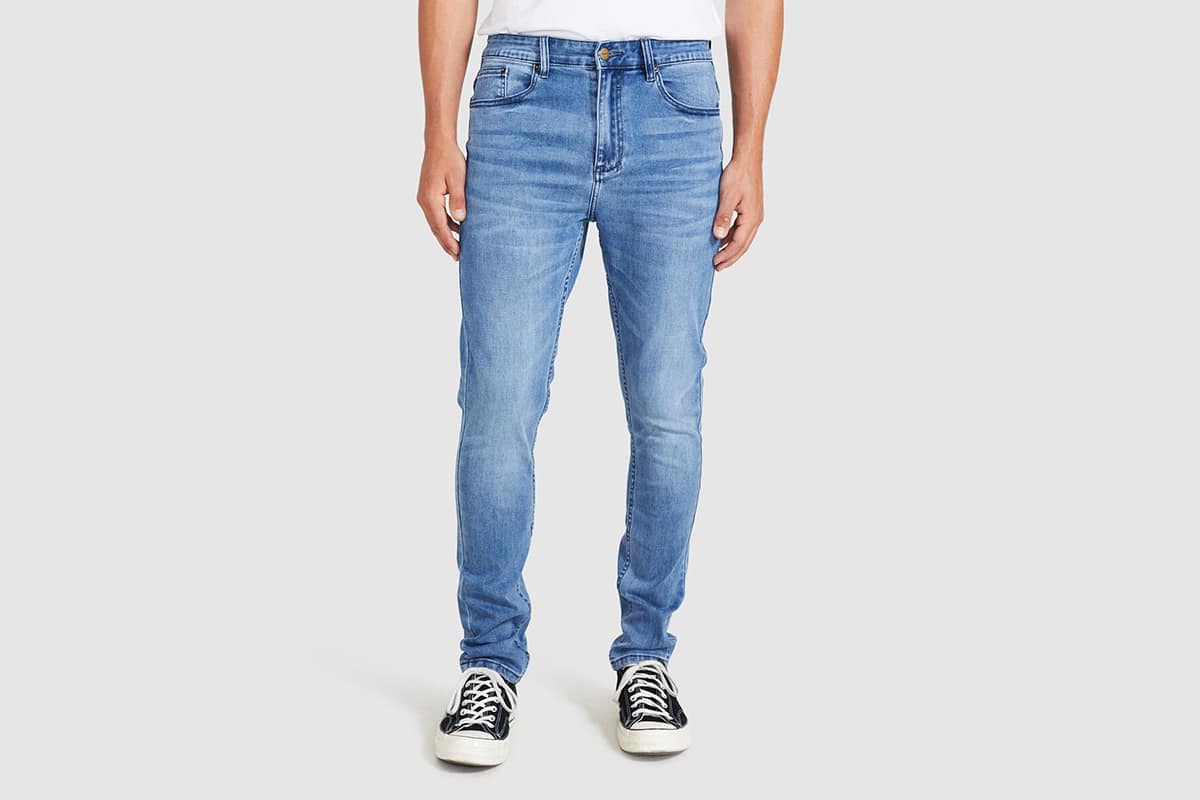 11. Insight
Insight is a unique Australian denim brand that is always up to date with the latest fashion trends. The brand was born in the 90s and inspired by the world of art, music and pop culture. The brand celebrates vintage touches inspired by the 70s, with plenty of flares and wide-leg jeans in their collections. Denim is their main focus, and their selling point is their wide range of options for both men and women. Effortless cool with a touch of vintage, Insight is an iconic Australian denim brand that will always hold a special place in the denim scene.
Founder: Dylan Kilburn
You'll also like:
14 Best Japanese Denim Brands
How to Take Care of Your Denim So It Lasts Longer
How to Build a Stylish Minimalist Wardrobe for Men
General FAQs
Which Australian brands offer selvedge denim?
Nobody Denim and Ksubi are the two main Australian denim brands that offer selvedge denim.
Is Neuw Denim Australian?
Neuw Denim is an Australian denim brand born from designers heralding from Stockholm, Sweden and Melbourne, Australia.