28 Best Australian Men's Clothing Brands & Designers
Where, oh where, would we be if not for the best Australian men's clothing brands and designers? It seems like only yesterday that our continent was better known as an importer of trends from around the world, and one that could barely squeak out its own signature fashion statements. But that's all changed over the course of the last two decades, thanks to the emergence of some incredible home-grown labels.
Now more than ever before, Aussie streetwear and garment brands are dressing legions of trend-setters here on native soil. A select few are even making a fairly big splash on the world stage.
Of course, we should also give it up for the pioneers who put Australia on the map in the first place and still throw down with the best of them. You'll thus find a little old and a lot of new on our list of the best Australian men's fashion brands & designers. Some have perfected the art of Sydney's coastal aesthetic, while others have reimagined European influences to brilliant effect. Here are the top 28.
You'll also like:
9 Best Australian Men's Fashion & Lifestyle Sites and Blogs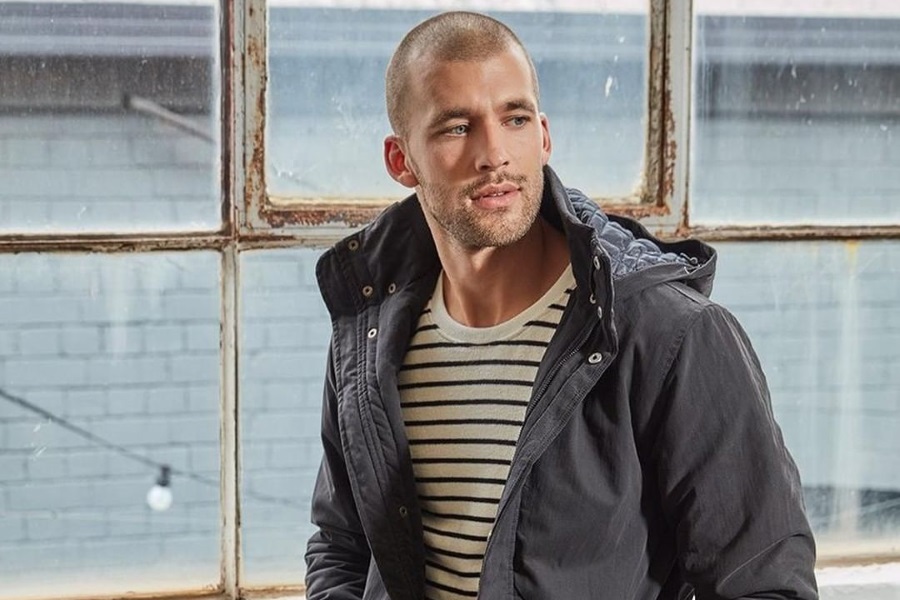 1. Academy Brand
When it comes to men's fashion, Australia has many options but it's hard to go past Academy Brand. The brainchild of former advertising creative Anthony Pitt, Academy Brand debuted in 2008 and has been killing it ever since. Unfettered men's fashion at a great price is the name of the game here, and the label never fails to abide. Between its supremely accessible website and range of retail locations, this popular Australian clothing brand is always within reach.
Founder: Anthony Pitt
Year started: 2007
Contact: 02 9319 1100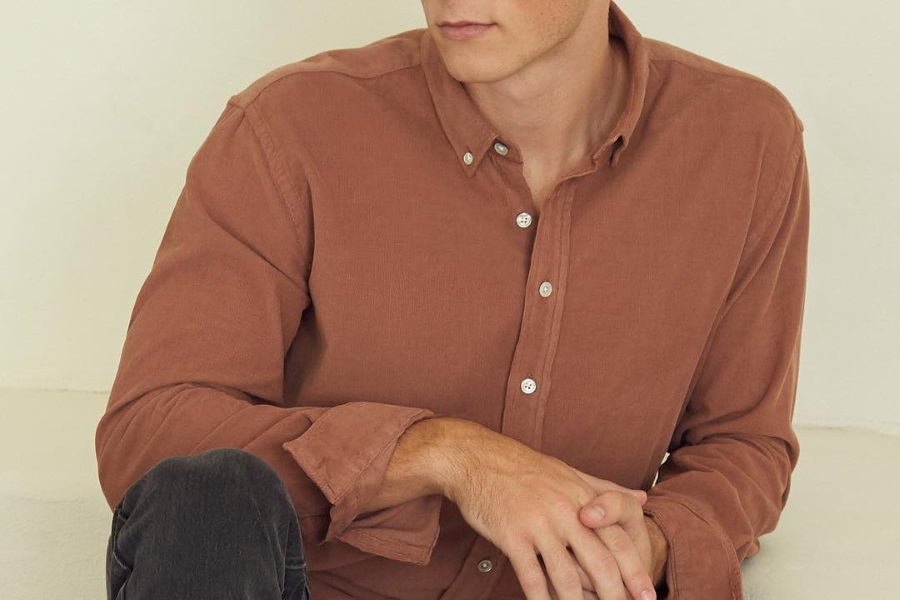 2. Assembly Label
Do you like the sound of coastal-inspired designs and exclusive materials at completely approachable price points? If so, then you'll love Assembly Label, an Aussie brand that's been making a big scene since 2011. For an elevated approach to menswear basics—which will stay fresh for years to come—look no further.
Founder: Damien Horan, Daniel Oliver
Year started: 2011
Contact: [email protected]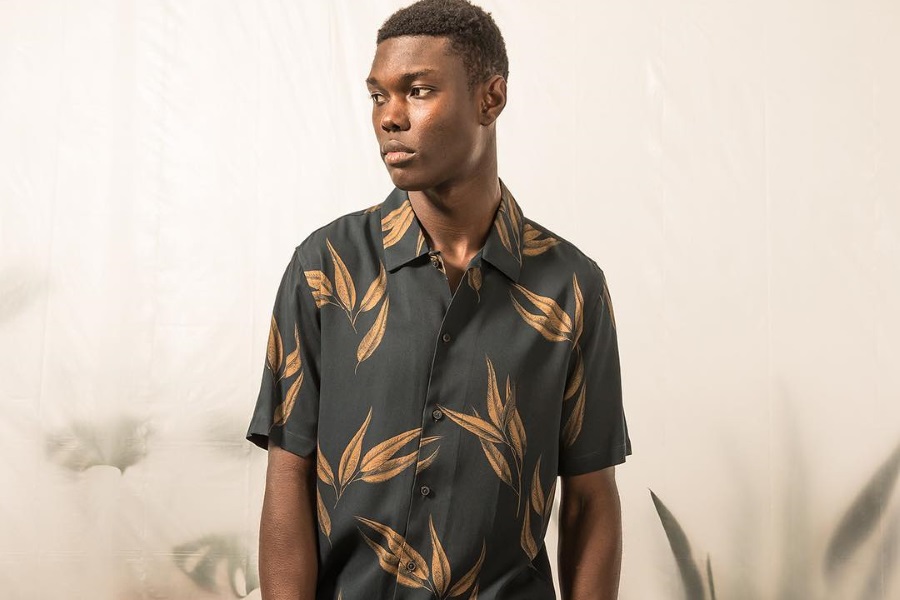 3. Autonomy
True to its name, this Australian men's fashion brand projects freedom and independence one lookbook at a time. Founded by Melbourne graphic designer and music producer Nick Demkiw in 2003, Autonomy takes a diverse and kinetic approach to fashion, never getting stuck in one place for too long. That said, neutral colours do tend to dominate, something no one is arguing with.
Founder: Nick Demkiw
Year started: 2003
Contact: +61 3 8420 0352; [email protected]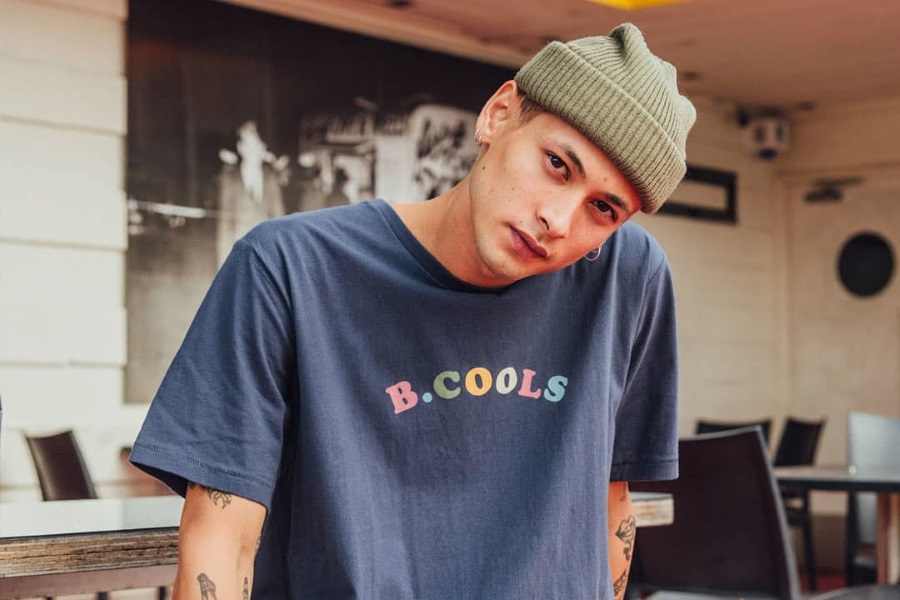 4. Barney Cools
If there's a brand that captures casual Sydney style more than Barney Cools, we have yet to find it. Delivering vibrant colours and a care-free vibe, this Aussie clothing label obliges you to step outdoors and experience the world on a warm afternoon, staying out well past sundown. We like to call that the Sydney way. If the world is turning on to Aussie streetwear brands and coastal fashion trends, this right here is one huge reason why. Barney Cools is one of the best Australian men's clothing brands on the market.
Founder: Nat Taubman
Year started: 2014
Contact: +61 2 8021 7001; [email protected]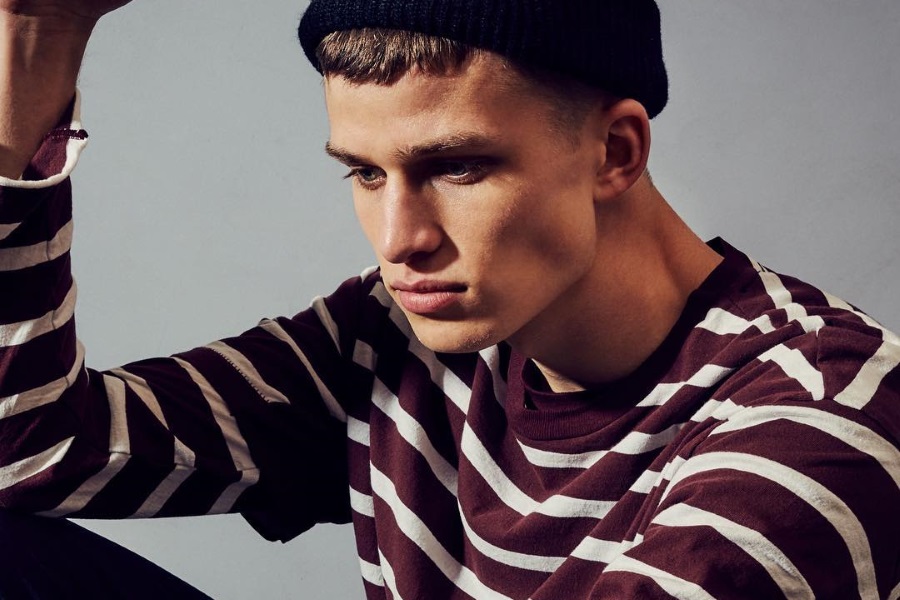 5. Bassike
As the name might suggest, Bassike takes a top-shelf approach to denim, jerseys, and other ready-to-wear basics. The label was founded in 2006 by Deborah Sams and Mary Lou Ryan, who incorporate minimalist designs, premium materials, and sustainable practices. It all makes for quality apparel that feels great on multiple levels and looks great to boot.
Founder: Deborah Sams, Mary Lou Ryan
Year started: 2006
Contact: +61 (0) 2 8457 6800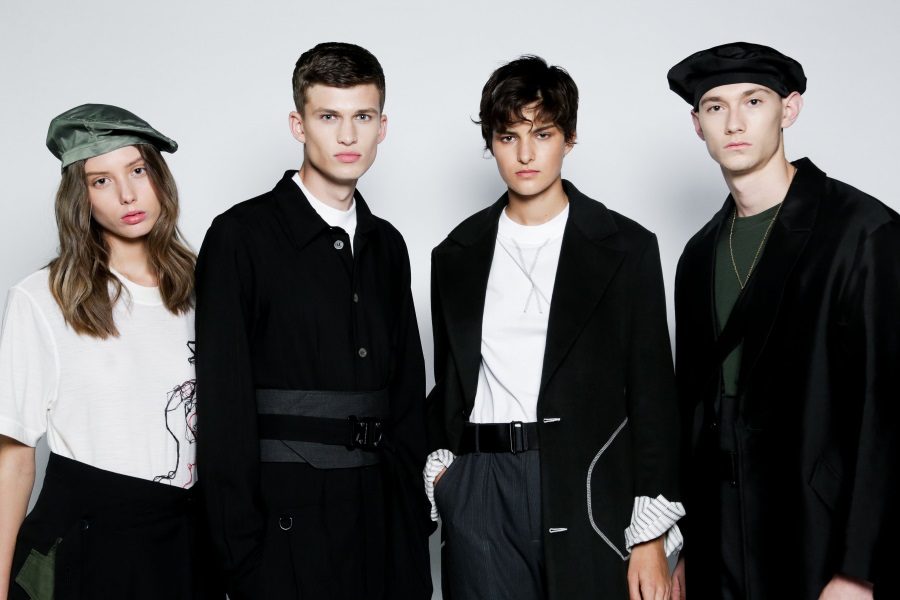 6. BLAIRARCHIBALD
Since 2014, Brunswick-based BLAIRARCHIBALD has been putting its signature spin on Aussie menswear culture to international acclaim. Each collection represents an innovative fusion of minimalist colour and quality materials, exhibiting influences from the respective areas of military apparel and workwear. When it comes to Australian menswear brands, it comes as no surprise that this label won the prestigious Woolmark Prize in 2017.
Year started: 2014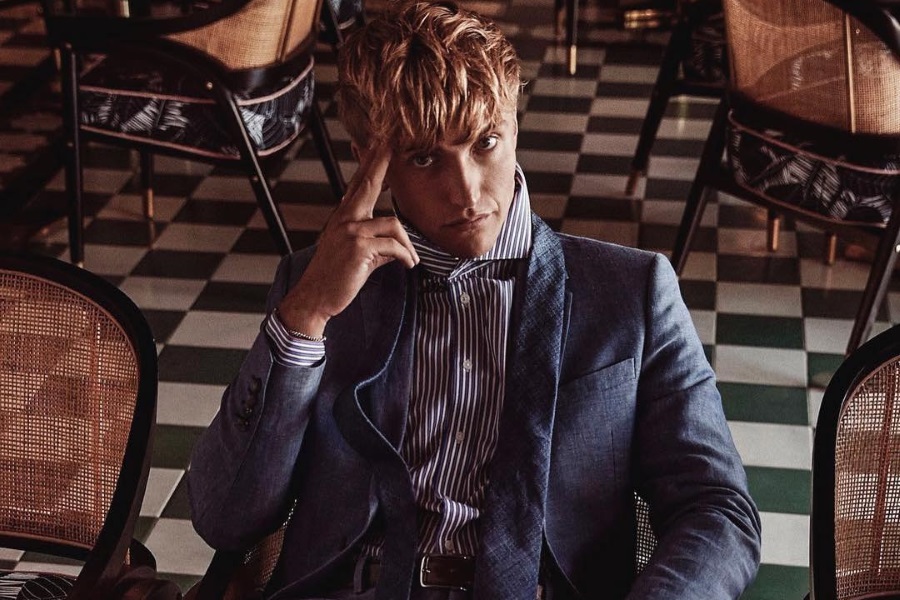 7. Calibre
What began as Australia's first up-market men's boutique has since become a full-blown institution, which continues to rank among the foremost names in urban design. Step into one of Calibre's various locations to grab something stylish off the rack or get the tailored suit experience you deserve. It's all crafted to perfection and guaranteed to impress.
Founder: Gary Zecevic
Year started: 1989
Contact: +61 3 8689 0801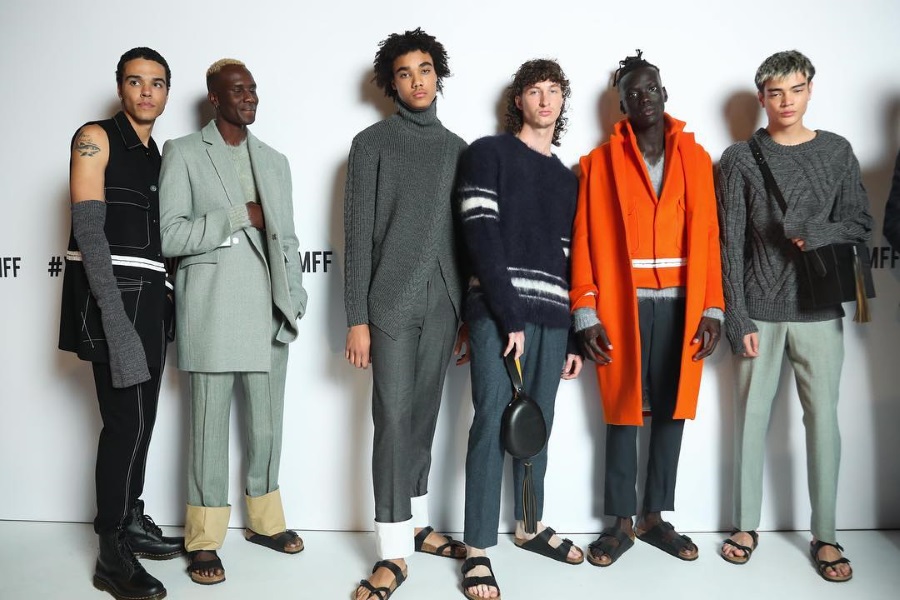 8. Chris Ran Lin
Designer Chris Ran Lin grew up in China and moved to Melbourne over ten years ago, honing his craft at RMIT. In 2013, he launched his namesake label, focussing on the power of knitted garments. Indeed, Lin gets downright masterful when it comes to wool, blending old school technique and new school aesthetic to profound effect. Warm vibes abound, to say the least.
Founder: Chris Ran Lin
Year started: 2013
Contact: [email protected]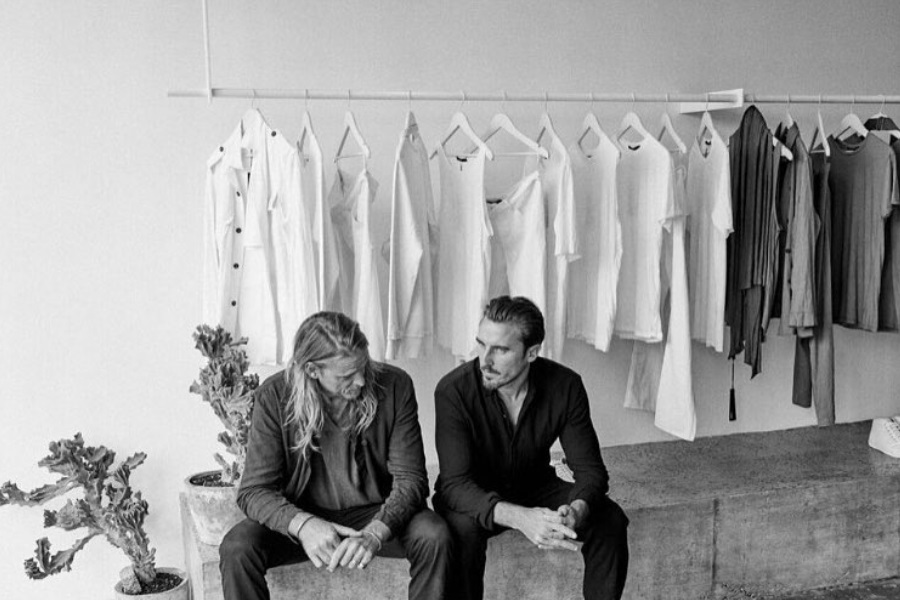 9. Chronicles of Never
In 2006, Ksubi alum Gareth Moody broke out on his own to kickstart a jewellery brand. Since then, Chronicles of Never has spread its proverbial wings to become one of Australia's best fashion labels. Driving home themes of fantasy and spirituality are dark colours and unisex silhouettes. As if taking his last name to heart, Moody's designs simply ooze with atmosphere.
Founder: Gareth Moody
Year started: 2006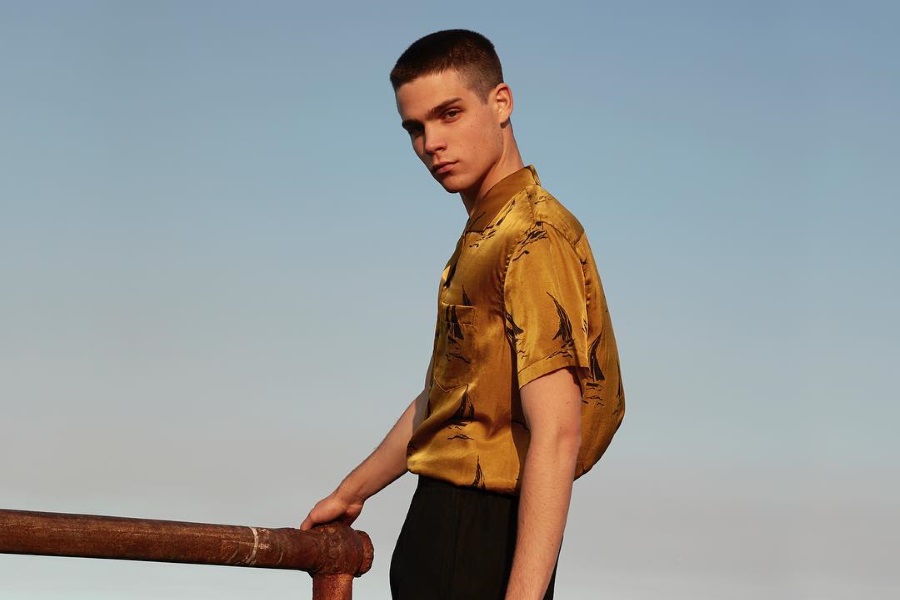 10. Commas
Bridging the gap between Sydney beach fashion and European design, Commas has modern aquatic menswear on lock. Sourcing its product from Italian mills, the Australian label drops one Instagram-worthy collection after another. Just one look at the brand's crisp white shirts or striped trunks or linen robes will have you booking your next exotic getaway.
Founder: Richard Jarman
Year started: 2016
Contact: [email protected]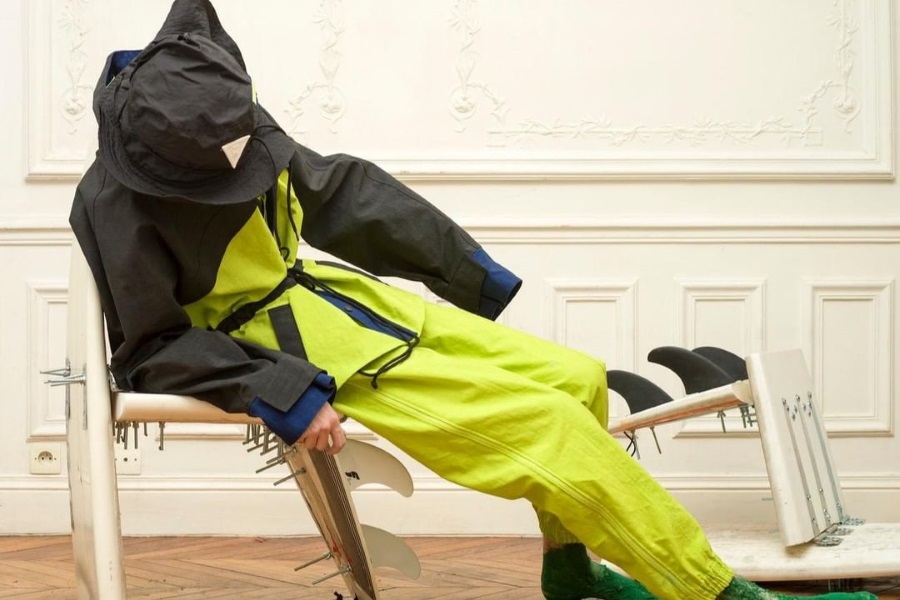 11. Ex Infinitas
RMIT graduate Lukas Vincent is not your average surf dog and his baby, Ex Infinitas, is not your average surf and streetwear brand. Incorporating a vibrant colour palette and premium fabrics, Vincent's oversized apparel wears its European influence on its sleeve (no pun intended). Not to be confused with activewear per se—especially once you scope some of those hefty price tags—this is more like a lifestyle statement in fashion form.
Founder: Lukas Vincent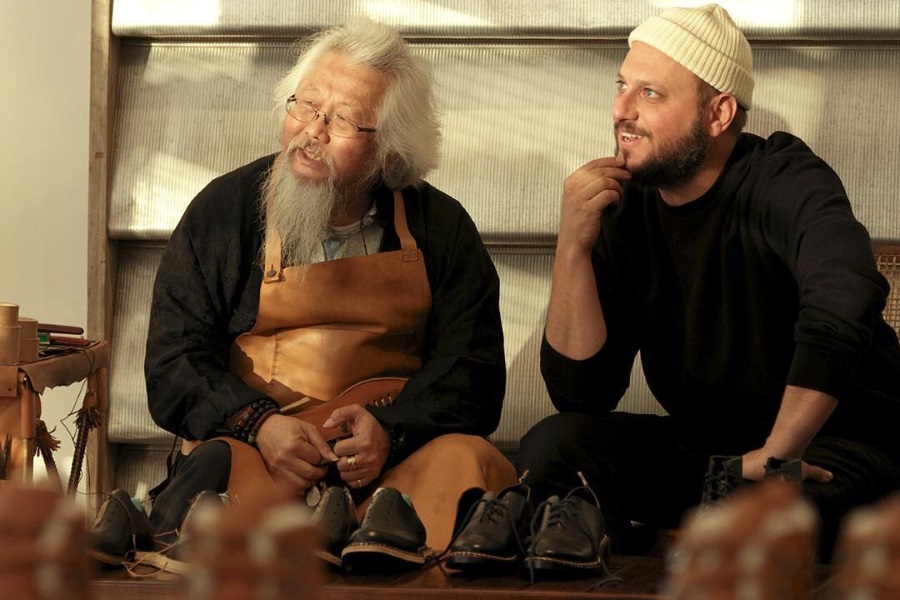 12. FEIT
When it comes to men's clothing brands, Australia has a huge array of solid options but it's hard to look past FEIT. Brothers Tull and Josh Prince founded FEIT in Australia before moving their operation to New York. Clearly, we don't hold the re-location against them, hence their inclusion on our list of the best Australian men's fashion brands. Plus, who can possibly refuse the label's distinguished leather footwear and quality accessories, both of which strike a deft balance between luxury and modernity? No one, that's who.
Founder: Tull & Josh Price
Year started: 2005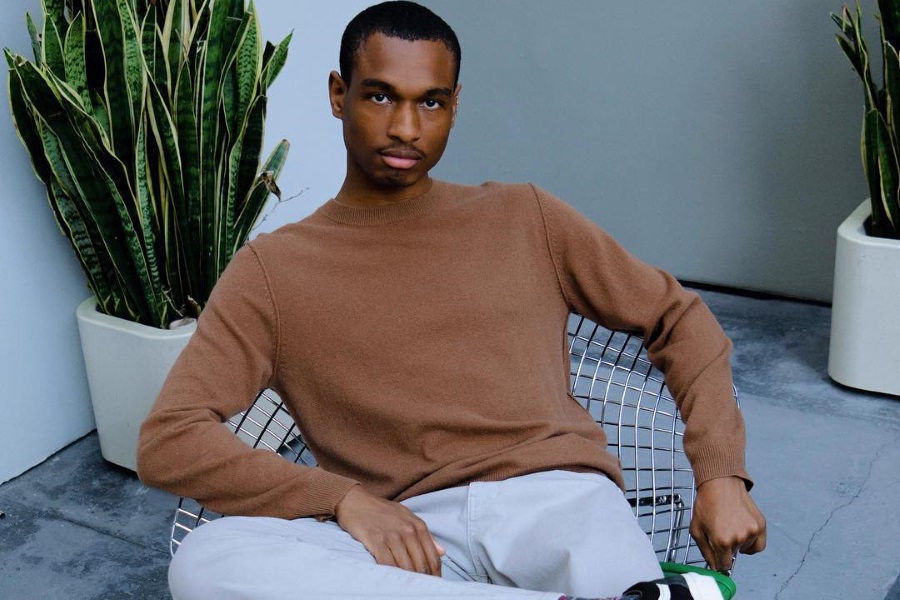 13. Jac + Jack
'Slow-fashion' provides a foundational philosophy over at Jac + Jack, where meticulous attention to detail is quite simply a way of life. Founders Jacqueline 'Jac' Hunt and Lisa 'Jack' Dempsey involve themselves in every step of the process, working hands-on with textile mills and spinners. Making expert use of fabrics like merino wool, cashmere, and silk, the brand's impeccable silhouettes bring forth copious comfort and style. Jac + Jack is one of the most stylish Australian men's clothing brands on the market.
Founder: Jacqueline "Jac" Hunt, Lisa "Jack" Dempsey
Year started: 2004
Contact: +61 2 9380 6630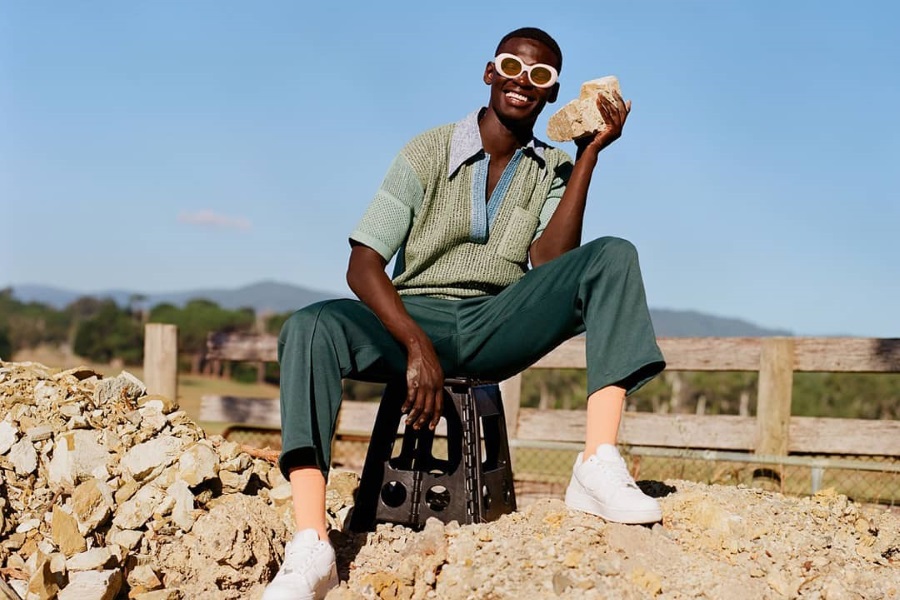 14. Kloke
Hailing from Melbourne, Kloke remains synonymous with the best in urban fashion. Straddling the line between sidewalk and runway, the brand's unmistakable outerwear brims with versatile appeal. There's really no wrong place or way to rock the shirts, pants, shorts, and jackets from this Australian clothing label.
Founder: Amy and Adam Coombes
Year started: 2011
Contact: +61 3 9078 6600; [email protected]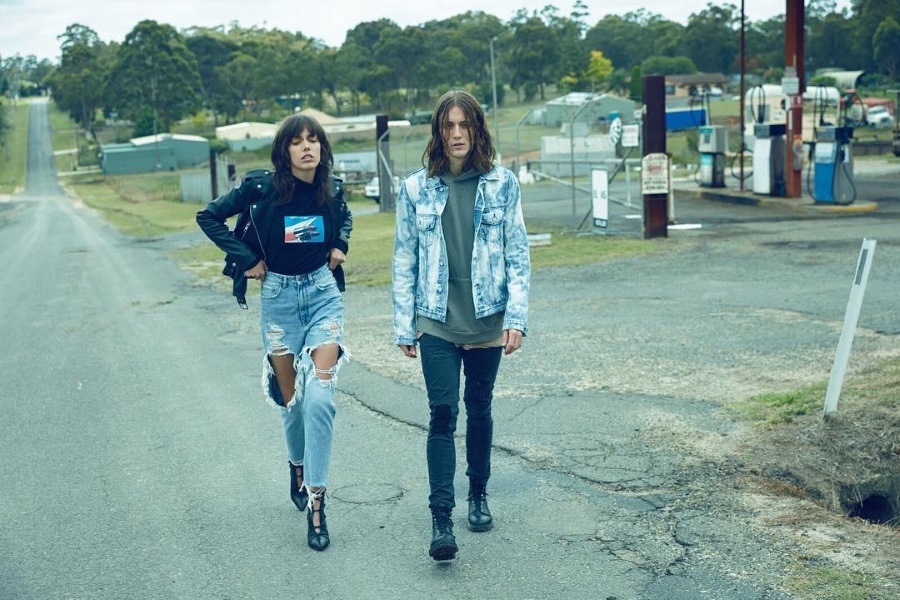 15. Ksubi
Playing squarely by its own set of rules, Ksubi has brought some of the best Australian fashion to the world at large. It's all about superior denim, gripping visuals, and raw accents at this wildly popular designer label, which also makes resoundingly unique eyewear. Come see what 141k Instagram followers and a fervidly loyal fanbase (including numerous celebrities) have already discovered.
Founder: Gareth Moody, Dan Double, Paul Wilson, George Gorrow
Year started: 1999
Contact: 1300 490 123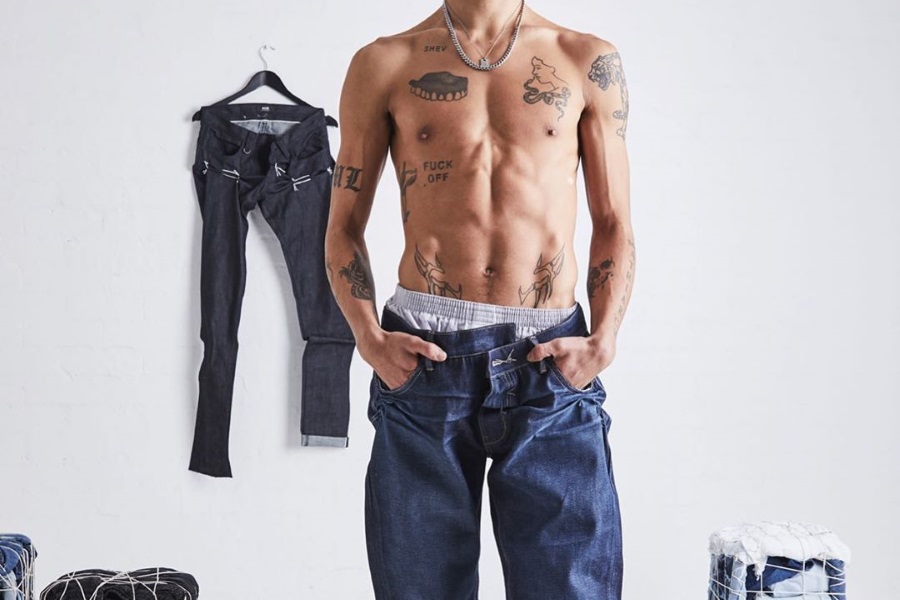 16. Neuw
Still have denim on the mind? Then be sure to check out Neuw, where signature denim reigns supreme. Distinguishing this Aussie label from the standard fare is its brilliant use of colour and material, among other things. Throw in a full range of fits and details and the brand leaves nothing to be desired. Neuw is one of the trendiest Australian men's clothing brands on the market.
Year started: 2009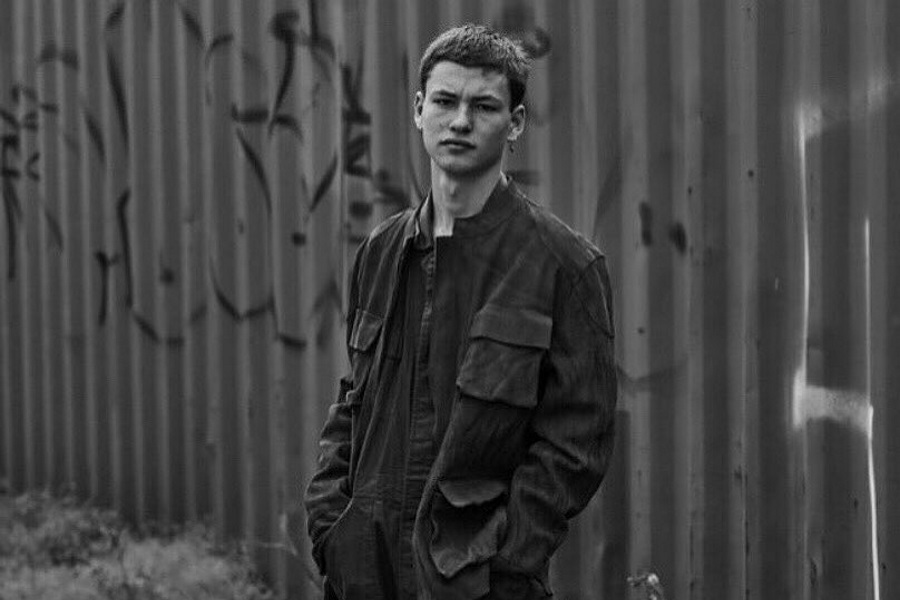 17. Non-Type
As if Gareth Moody wasn't busy enough overseeing Chronicles of Never, he and fellow Ksubi alum George Gorrow created this purposefully amorphous label. With its fingers on the pulse of modernity, Non-Type refuses to conform to a specific set of rules, trends, styles, or genres. The doors are wide open and the possibilities endless. All are welcome.
Founder: Gareth Moody, George Gorrow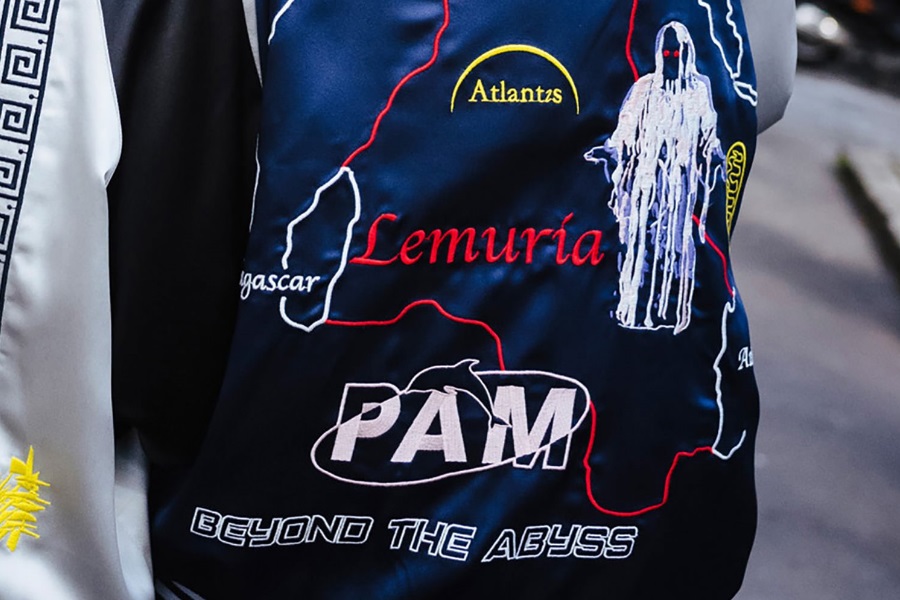 18. Perks and Mini
Husband and wife duo Misha Hollenbach and Shauna Toohey are the team behind Perks and Mini, an Australian streetwear label that goes big on size and style alike. Expect eye-popping graphics on the brand's range of killer apparel, along with the occasional understatement. Also featured are best-selling hats and instantly iconic accessories.
Founder: Misha Hollenbach, Shauna Toohey
Year started: 2000
Contact: [email protected]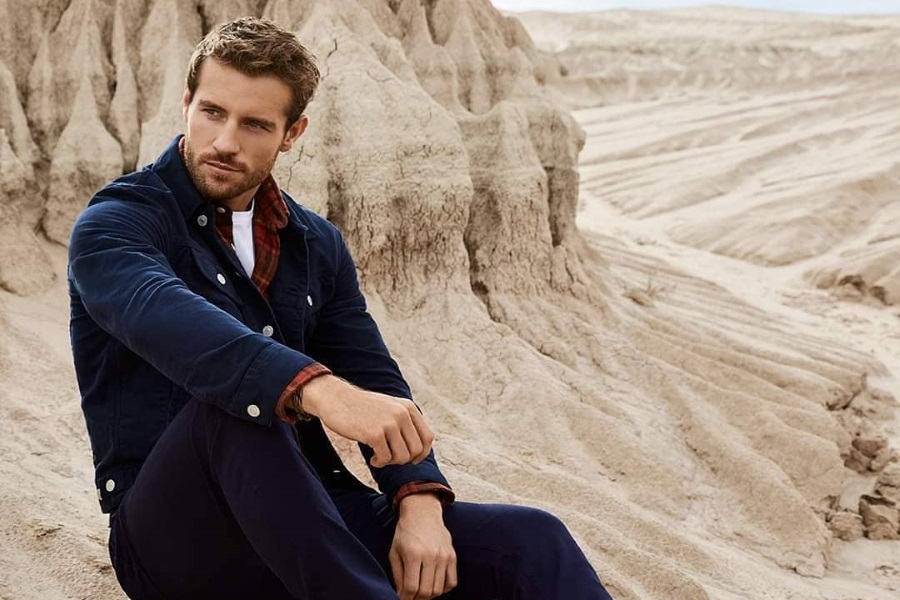 19. R.M. Williams
Australian men's fashion might be dominated by an onslaught of new players, but that doesn't mean there isn't room for some old school titans. Speaking of which, R.M. Williams has been crafting its popular leather boots using the same technique for over 70 years. The brand's ruggedly handsome clothing and accessories are likewise the stuff of legend, especially in the outback. R.M. Williams is one of the most highly respected Australian men's clothing brands on the market.
Founder: R. M. Williams
Year started: 1932
Contact: +61 8 8259 1007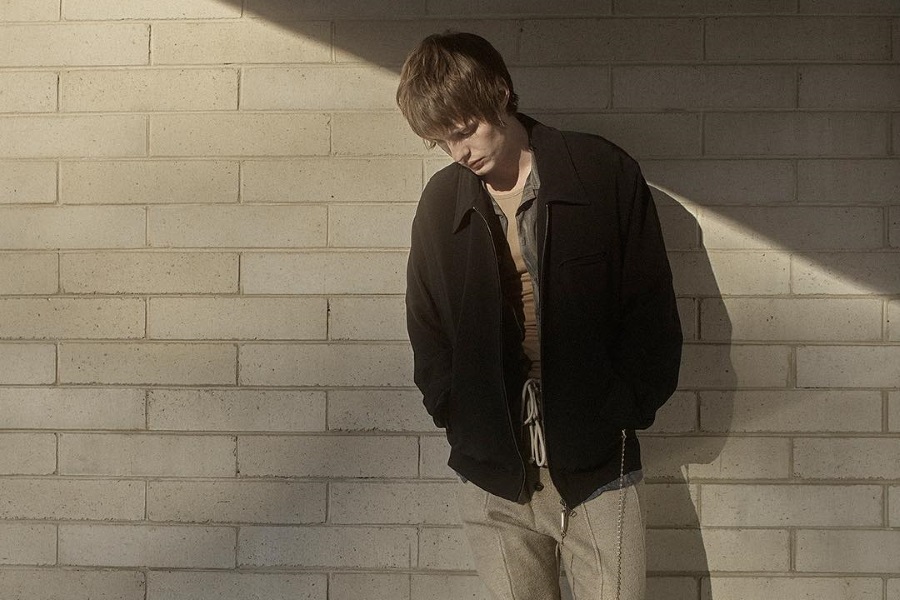 20. Song for the Mute
Song of the Mute is an ongoing story that unfolds one stunning chapter (i.e. collection) at a time. Founded by Melvin Tanaya and Lyna Ty, the Aussie brand weaves its masterpieces out of experimental methods, unique colours, and superior fabrics. This is another label that's putting Australia on the world map of fashion and with good reason.
Founder: Melvin Tanaya, Lyna Ty
Year started: 2010
Contact: +612 9692 9958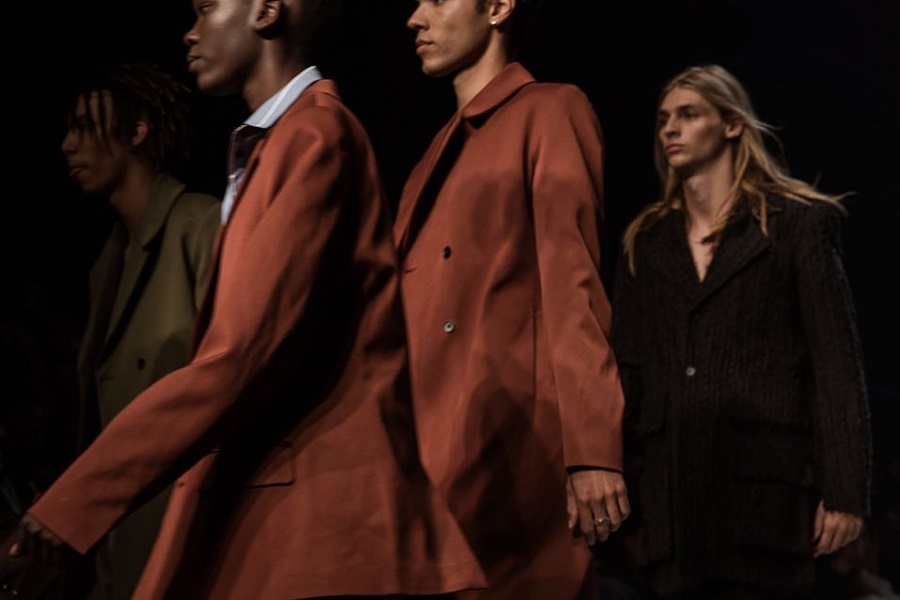 21. Strateas Carlucci
Peter Strateas and Mario-Luca Carlucci employ a process they call "Metron-morphosis" when hand-crafting clothing for this top Aussie label. As unconventional that process may sound, Strateas Carlucci's output is perfectly constructed and powerfully approachable. That said, a distinctive edginess persists.
Founder: Peter Strateas, Mario-Luca Carlucci
Year started: 2012
Contact: (03) 9077 8966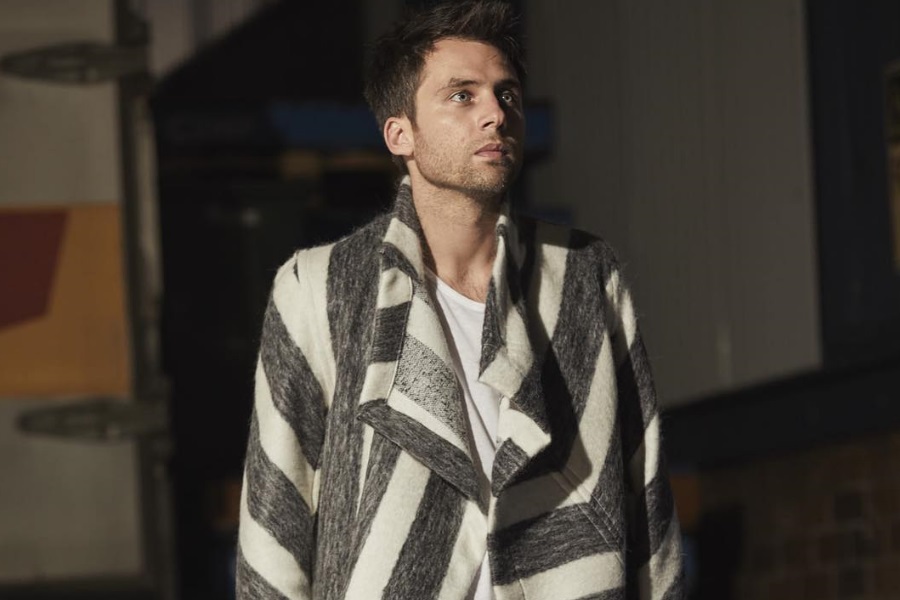 22. Surrounded by Ghosts
Stylish streetwear gets an Aussie upgrade by way of this designer label, which additionally touts some European flavour. Whether you're looking for bright yellow drawstring pants or breezy-but-sophisticated coastal fashion, you'll find it at Surrounded by Ghosts.
Year started: 2016
Contact: [email protected]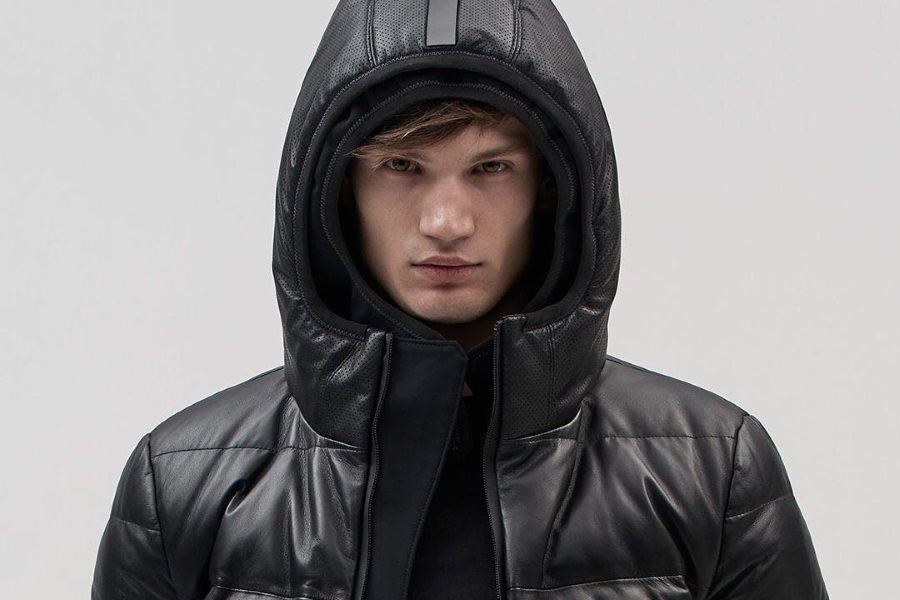 23. Templa Projects
After legendary denim brand Claude Maus folded, founder Rob Maniscalco returned with Templa Projects, and perfected the art of high-performance outerwear in the process. Aimed at snowboard kings and urban warriors alike, the label's jackets, vests, and tops combine fashion and function to brilliant effect. Accept no substitutes.
Founder: Rob Maniscalco, Dellano Pereira, Anati Rakocz
Contact: [email protected]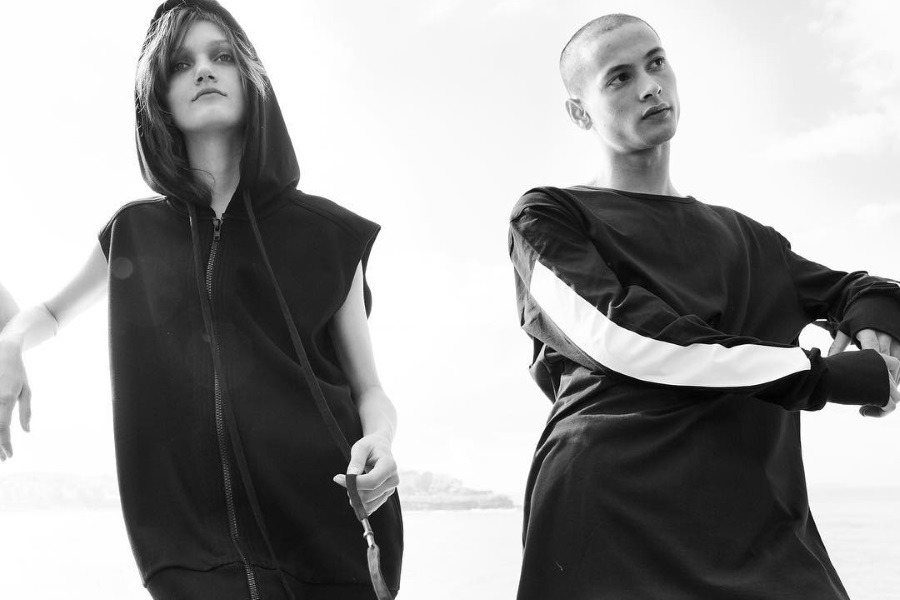 24. Ten Pieces
Representing a collaboration between various creative minds, Ten Pieces originally kicked off in 2011 with a focus on athleisure wear. It has since become something far more versatile, culling from a variety of scenes and influences. The central idea is that you can mix and match up to ten pieces at once, thereby serving as a canvas for your own artistic whims. Ultimately, there is no situation or environment this Australian fashion brand can't handle.
Founder: Ian Nessick, Maurice Terzini, Lucy Hinkfuss (creative director)
Year started: 2011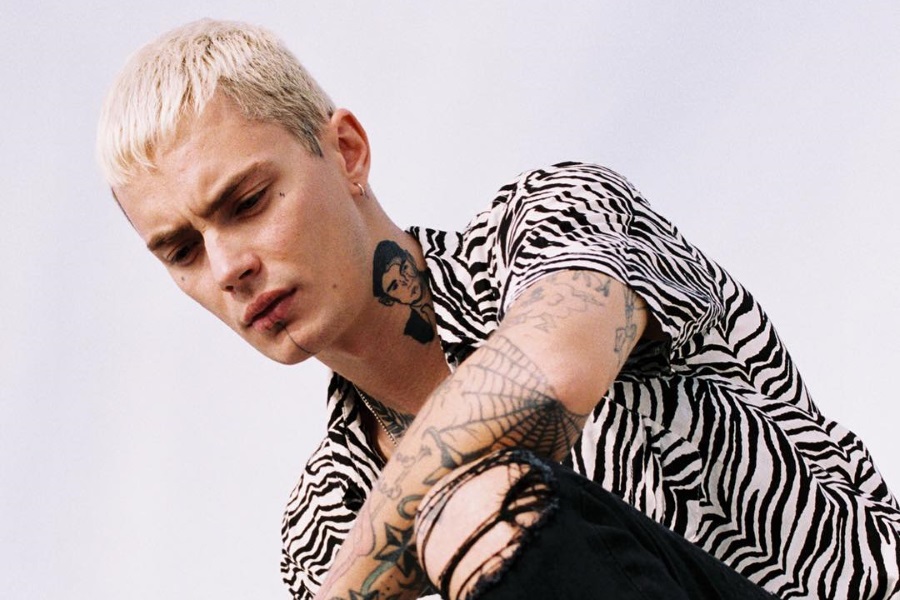 25. The People Vs.
At the crossroads between surf, music, and street culture lies Bondi Beach's own The People Vs. Dexterously blending vintage design with modern quality, the Australian label delivers gnarly attitude and clean style in equal measure, reeling in tons of young followers as a result.
Contact: +61 (02) 9525 2439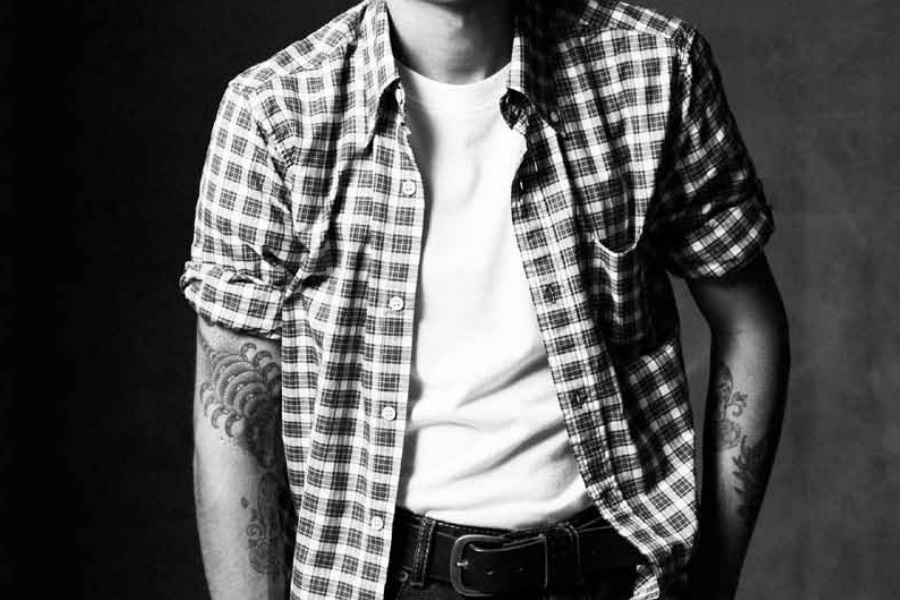 26. Three Over One
They like things "a little rough around the edges" at Three Over One, hence the somewhat utilitarian vibe. The Australian brand takes its name from tailoring terms and accordingly retains a kung-fu grip over quality control, working hands-on with Aussie manufacturers and laundries. Sealing the deal are vintage-inspired designs of timeless magnitude.
Founder: Jim Thompson
Year started: 2008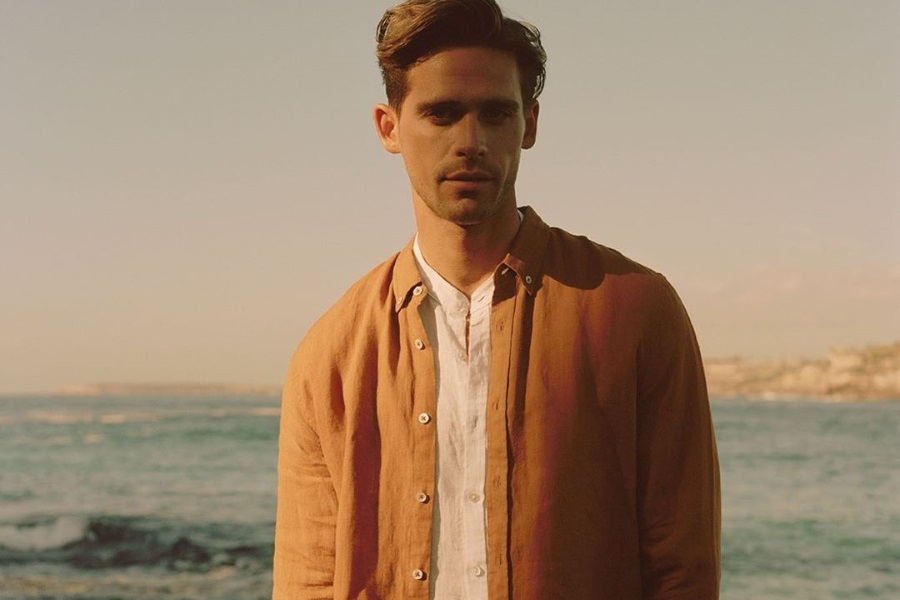 27. Venroy
What began as a wholesale operation has evolved into one of Australia's foremost swimwear and leisurewear brands, with a continually growing fanbase to show for it. If you want a taste of the coastal lifestyle, Venroy makes for an ideal place to start. The label does Bondi Beach proud, to say the least.
Founder: Sean Venturi, Theo Smallbone
Year started: 2010
Contact: (02) 9331 1123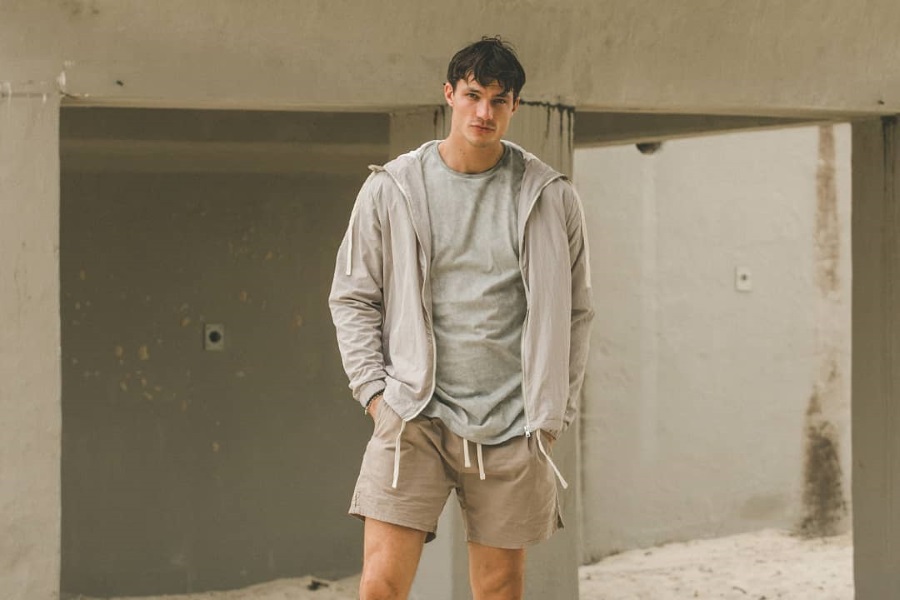 28. Zanerobe
Underwhelmed by the Australian men's fashion scene in the early naughts, designers Leith Testoni & Jonathon Yeo created Zanerobe to fill the gaps. To this day, the progressive streetwear brand only makes clothing that its founders actually want to wear. Their streamlined fusion of approachability and personality strikes the perfect chord. Zanerobe is one of the most widely recognised Australian men's clothing brands on the market.
Founder: Leith Testoni, Jonathon Yeo
Year started: 2002
Contact: +61 2 8021 7001
You'll also like:
9 Best Australian Men's Fashion & Lifestyle Sites and Blogs
20 Best Men's Fashion YouTubers
21 Best Men's Street Style Blogs
General FAQ
What clothing brands are popular in Australia?
Some of Australia's most popular clothing brands for men are Academy Brand, R.M. Williams, Ksubi, Barney Cools, Billabong, and others.
What are Australia's best designer brands?
Australia has no shortage of top designer clothing labels for men, including Autonomy, Chris Ran Lin, Surrounded by Ghosts, Ksubi, Non-Type, Zanerobe, and others.
What do Australian men wear?
Australia has different regions and so there isn't one nationwide dress code. In the coastal areas, men tend to dress in stylish beachwear, streetwear, and smart casual clothing. In the outback, think casual button-down shirts, denim pants, and R.M. Williams boots. Ultimately, it depends on things like the weather and occasion.