Style Guide: How to Dress like Jason Statham
A beacon of hope for men with receding hairlines everywhere, Jason Statham epitomises the archetypal gentleman. Whilst not a fashion icon by any means, Jason Statham's stylistic appeal hinges on his consistent and traditional approach to dressing; opting for tried and tested outfits over experimental ones. The Jason Statham clothing style is accessible, masculine, and represents the everyman, making Statham's look one of the easiest to emulate.
A former Olympic athlete, Jason Statham has played a key role in the resurgence of action movies in the new millennium, through his roles in the Fast and the Furious franchise, The Mechanic, and The Expendables. To portray the pugnacious antagonists he's often typecast as,  Statham – or 'the Stath' – works out rigorously to maintain his buff physique, and draws upon this knowledge of his body when styling himself. Jason Statham's outfits are always simple and understated, yet classic and well fitted.
Here's how to nail Jason Statham's style.
You'll also like:
Style Guide: How to Dress Like John Mayer
Style Guide: How to Dress Like Michael B Jordan
A Complete Guide to Selvedge Denim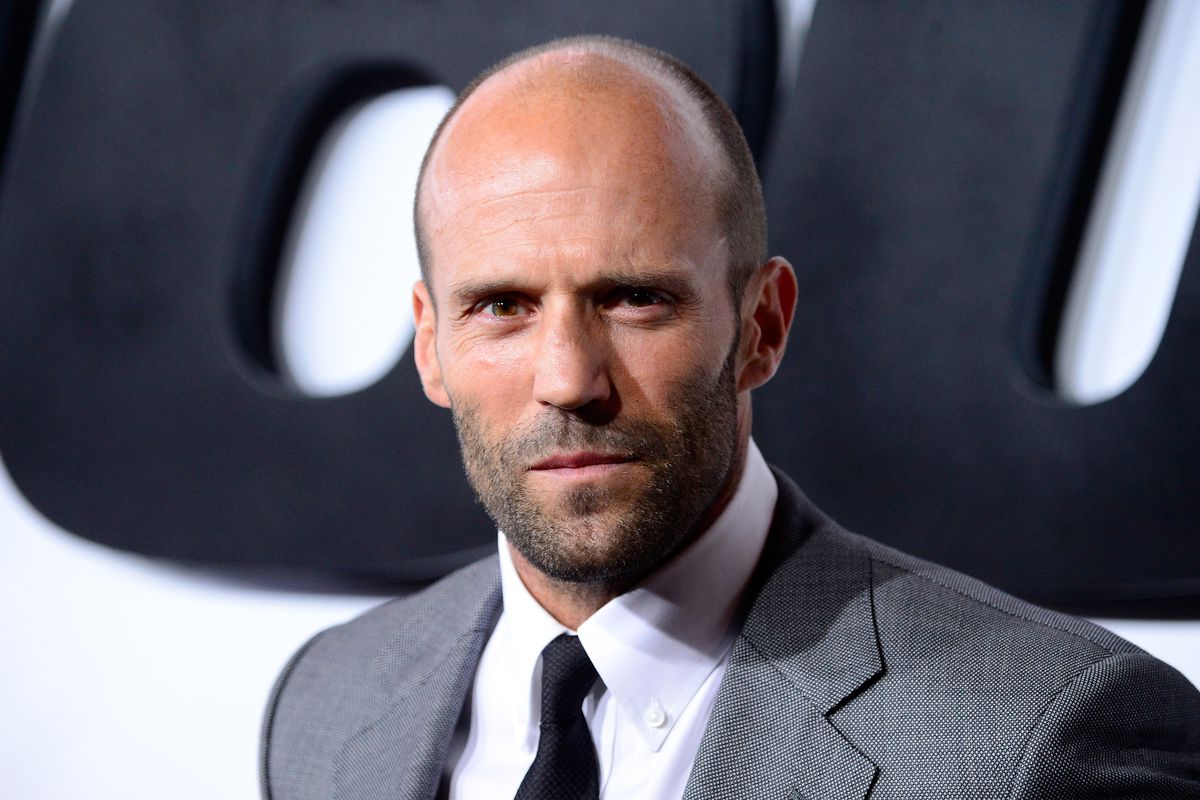 Don't Fear the Jason Statham Receding Hairline
Though he's best recognised for his lack of locks, recondite sports aficionados will remember a young Jason Statham with hair diving for England in the 1990 Commonwealth Games which took place in New Zealand. However, the Stath best known to us has embraced his receding hairline by confidently nailing the classic buzz cut, a refreshing change from the seemingly omnipresent comb-overs and toupees sported by middle-aged public figures today.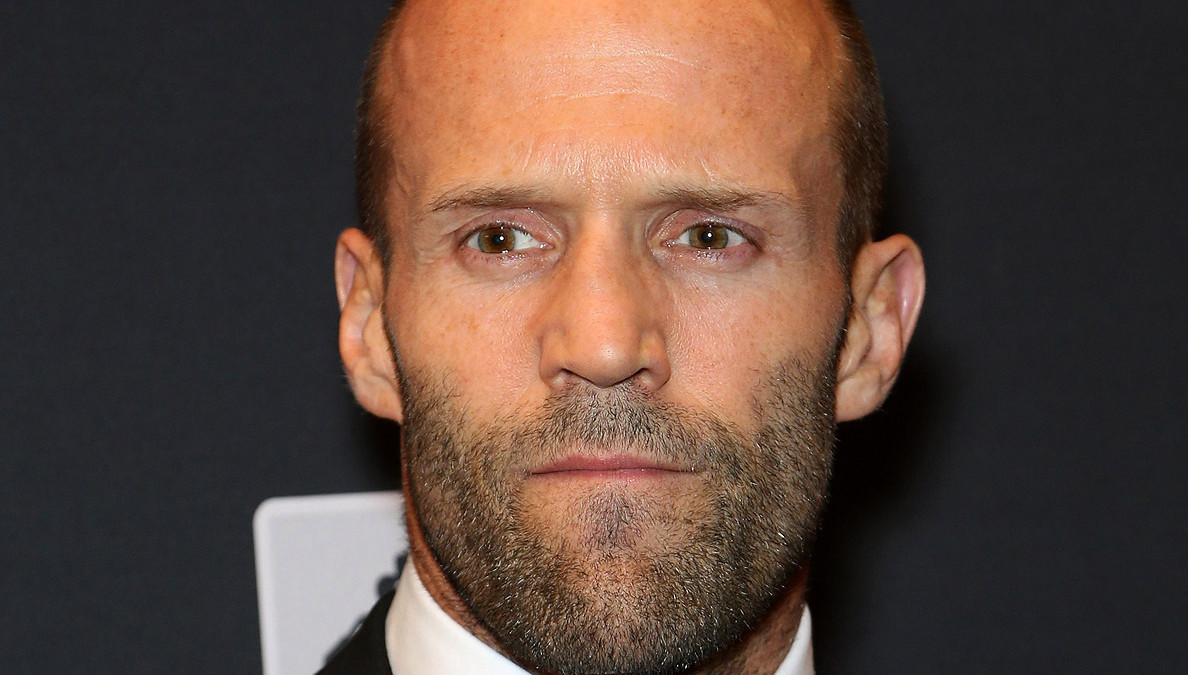 Get the Jason Statham Beard
Jason Statham's buzz cut is complemented by the 5 o'clock shadow he typically sports, which provides the Furious 7 star with an added layer of ruggedness. Attaining a beard like Statham's only requires you to grow out your stubble to around 3-4mm, then use a beard trimmer to shave your facial hair down to 0.5-1mm for a classic shadow. Avoid the scruffy look by trimming your stubble a few times a week as necessary, and maintain a healthy beard through regular use of a moisturising beard oil and beard balm.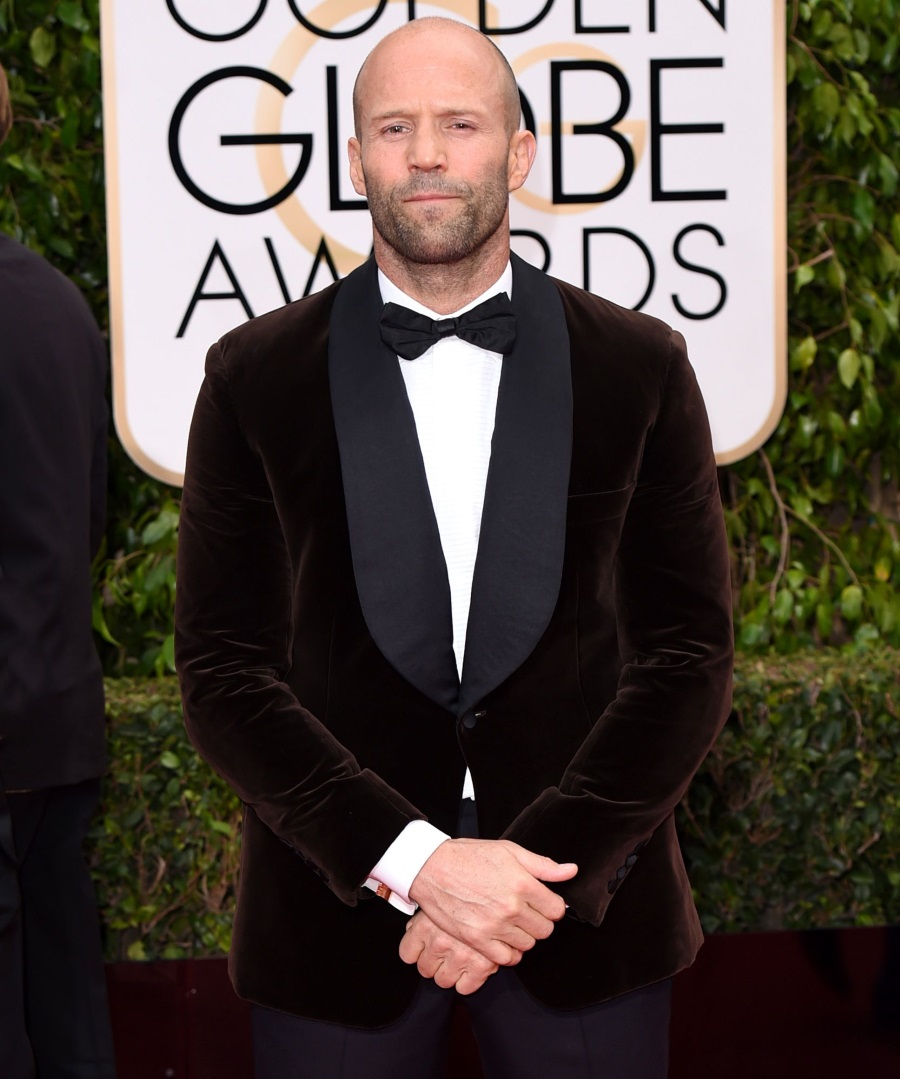 Jason Statham's Traditional Tailored Tuxedo
For opulent affairs, such as the Met Gala, Jason Statham opts for timeless fail-safes, like this impeccably tailored tux by Ralph Lauren. Whilst accompanying fiance Rosie Huntington-Whiteley to the 'Manus x Machina: Fashion in an Age of Technology' themed gala in 2016, Statham kept his accessories understated, teaming the tux with black patent leather oxfords and a simple white pocket square. Victoria's Secret model optional.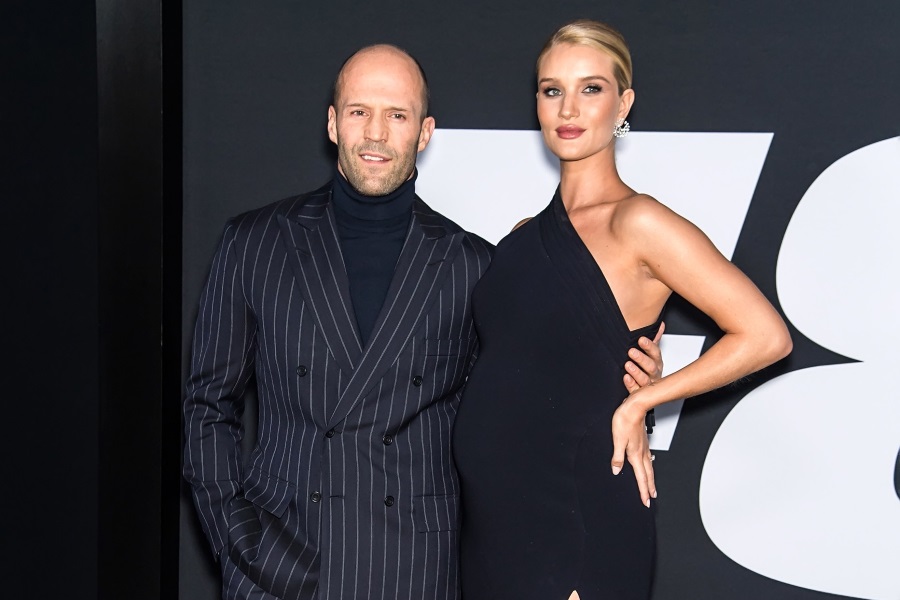 Jason Staham's Turtleneck Instead of Dress Shirt
The double-breasted suit has a reputation for being a tad dated and stuffy, however with the right cut, it can be a key piece in the modern man's style arsenal. Double breasted suits can create a widening optical illusion, however, Statham offsets this with vertical pinstripes which have a slimming effect. Additionally, opting for a turtleneck t-shirt over a dress shirt makes for a cleaner silhouette and lends a modern appeal to the look.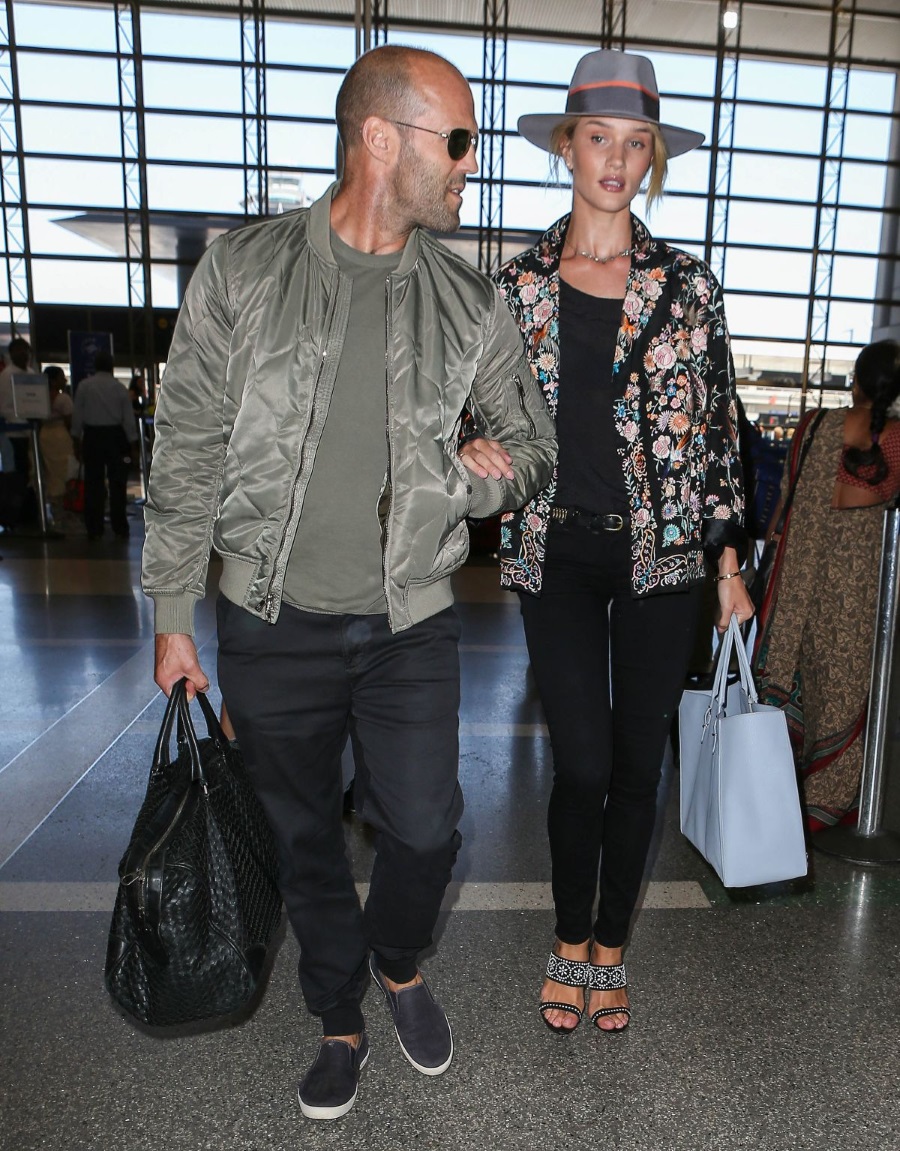 Effortless Jason Statham Airport Style
Not only are his red carpet outfits on point, Jason Statham's off-duty style exudes a sense of relaxed masculinity. Touching down in NYC ahead of the Met Gala, Statham teams a fitted black leather jacket with slim fitting charcoal jeans, light grey suede Chelsea boots, and finished the look off with a pair of black aviator sunnies.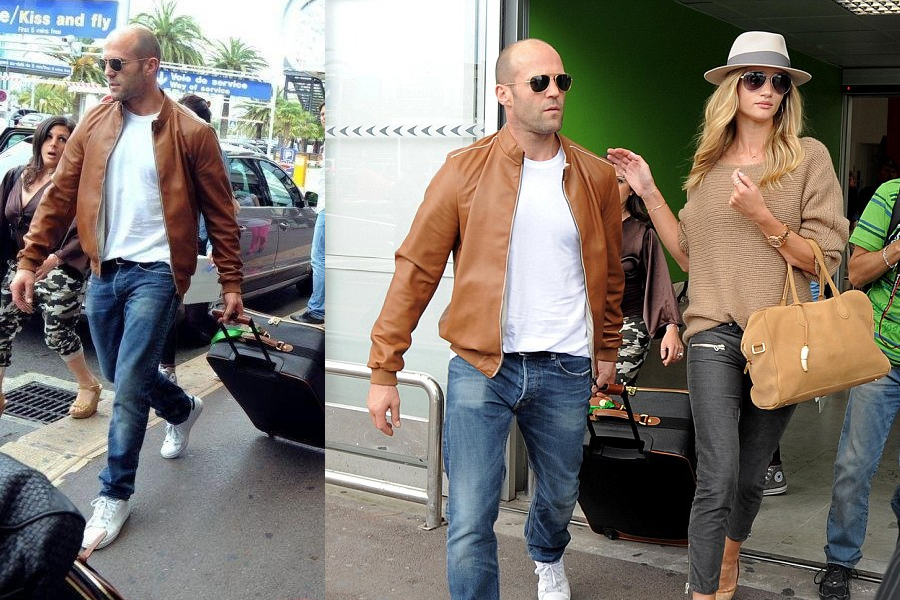 Jason Statham's Coordinated Camel
Jason Statham takes travel style up a notch by coordinating his airport outfit with that of his fiance's, with the actor and model both opting for different shades of camel. Statham wears a dark tan leather zip-up jacket over a plain white t-shirt, medium rise jeans, white sneakers, and his classic aviators.
You'll also like:
Style Guide: How to Dress Like John Mayer
Style Guide: How to Dress Like Michael B Jordan
A Complete Guide to Selvedge Denim