Aventus Celebrates 10 Years with Anniversary Edition Fragrance
A masterful fusion of the rarest florals, spices, citrus fruits and woody notes, this pure-delight of a fragrance is a limited edition release ten years in the making. Crafted by sixth generation Master Perfumer, Olivier Creed, with his son Erwin Creed, Aventus celebrates ten years of the iconic fragrance with a limited edition anniversary bottling. If you've not experienced The House of Creed before, then you're in for a real treat.
You'll Also Like:
Feel the Freedom of the Road with the New Coach Blue Fragrance
15 Best Fresh, Citrus & Fruity Colognes & Fragrances for Men
Shane Warne's New Fragrance Lets You Smell Like the King of Spin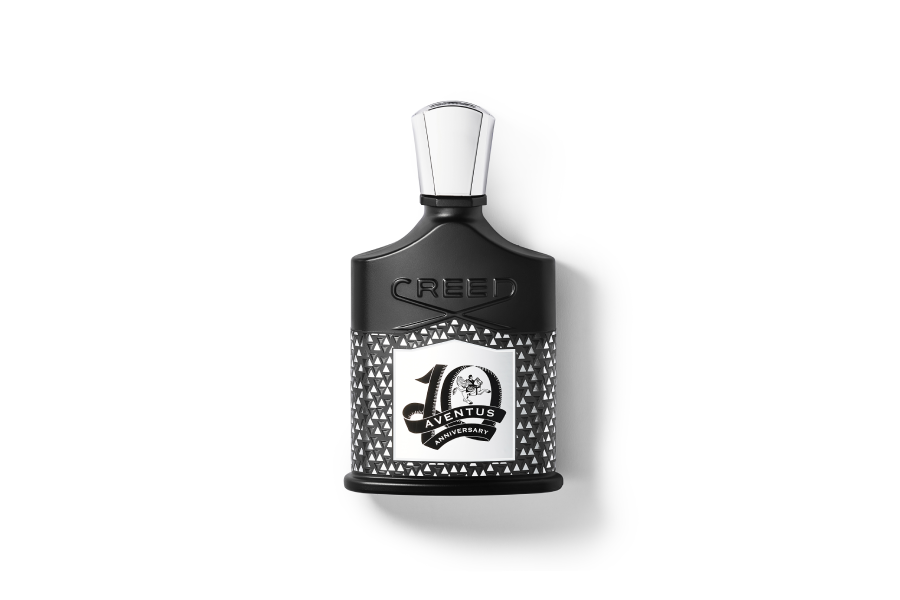 Hand-crafted in 2010, this incredible fragrance returns in a limited edition 100ml bottle in celebration of its 10th anniversary. Described as a sensuous, audacious and contemporary fragrance, Aventus embodies the rich heritage of the Creed family. All bottled up into one extraordinary bouquet, Aventus is, as Creed explains, an aromatic Fougère capturing top notes of bergamot, apple, blackcurrant and pineapple; the heart of jasmine, rose, birch and patchouli; and base notes of oakmoss, ambergris, musk and vanilla. From top to bottom, this fragrance is an exquisite treat for you and for all others that may surround you.
While its scent remains unchanged, the bottle it arrives in has undergone a significant transformation in celebration of its tenth birthday. A first for the Creed family, the iconic Aventus fragrance will be housed inside a covetable anniversary edition design bottle. Intended by Erwin Creed to be an artfully designed 100ml opaque bottle, the collector's piece is made with classic black and silver colourways.
Complete with the Creed logo the ribbon and a silver cap honouring Creed's distinctive and powerful legacy of excellence and alchemy of the world's finest, hand-selected ingredients, this exclusive bottle will be presented in a charcoal-coloured box, finished with a granite- inspired texture and embossed with bespoke silver.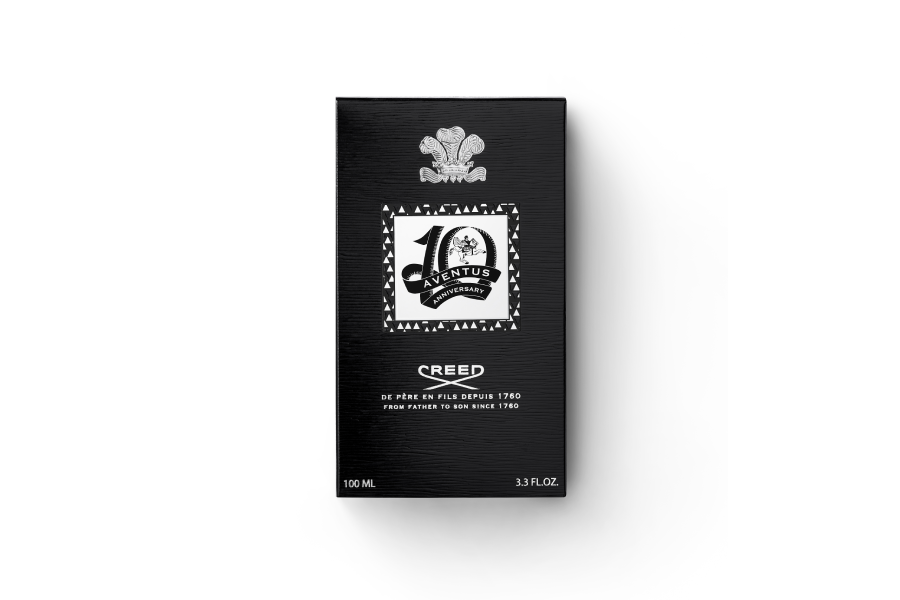 You'll Also Like:
Feel the Freedom of the Road with the New Coach Blue Fragrance
15 Best Fresh, Citrus & Fruity Colognes & Fragrances for Men
Shane Warne's New Fragrance Lets You Smell Like the King of Spin