Style Guide: How to Dress Like Shia LaBeouf
Hollywood's enfant terrible Shia LaBeouf is one of the key players at the forefront of the anti-fashion fashion movement. The American actor started out in the Disney Channel series Even Stevens, found mainstream fame through his portrayal of protagonist Sam Witwicky in the Transformers films – a series he later disparaged, saying it "felt irrelevant" – and has branched out into public performance art over the past few years.
Most recently, Shia LaBeouf wrote and starred in Honey Boy, a semi-autobiographical film based on LaBeouf's childhood and his relationship with his alcoholic father.
The Shia LaBeouf style can loosely be described as normcore with a twist; mostly neutral, innocuous clothing, with an unexpected element thrown in. LaBeouf's style has been well documented by the Instagram account @shiasoutfits, with his fits causing Kanye West to hail him as a style icon. The rapper namechecked LaBeouf in an outtake of his 2016 song No More Parties in LA, rapping "I wish I dressed as fresh as Shia LaBeouf".
Here's how to snag Shia LaBeouf's style.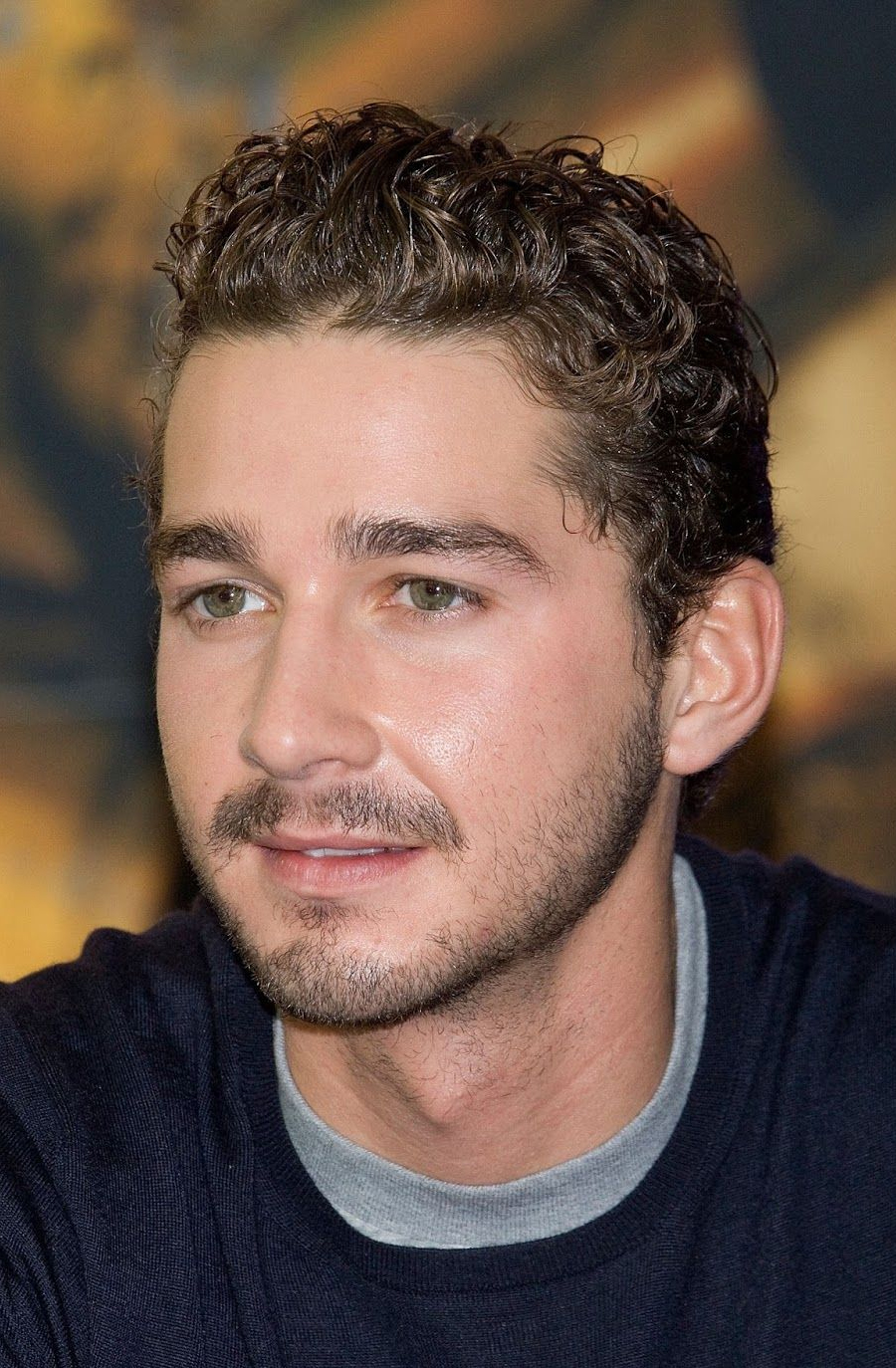 Get the Shia LaBeouf Hair
From his curly mop in Even Stevens through to a completely bald head, Shia LaBeouf's locks have seen it all (including a mullet and a rat-tail). Our favourite Shia haircut is his mid to late noughties Transformers-era short wavy hair. To emulate his look, opt for a haircut which is shorter on the sides and long on top, and style with a light mousse.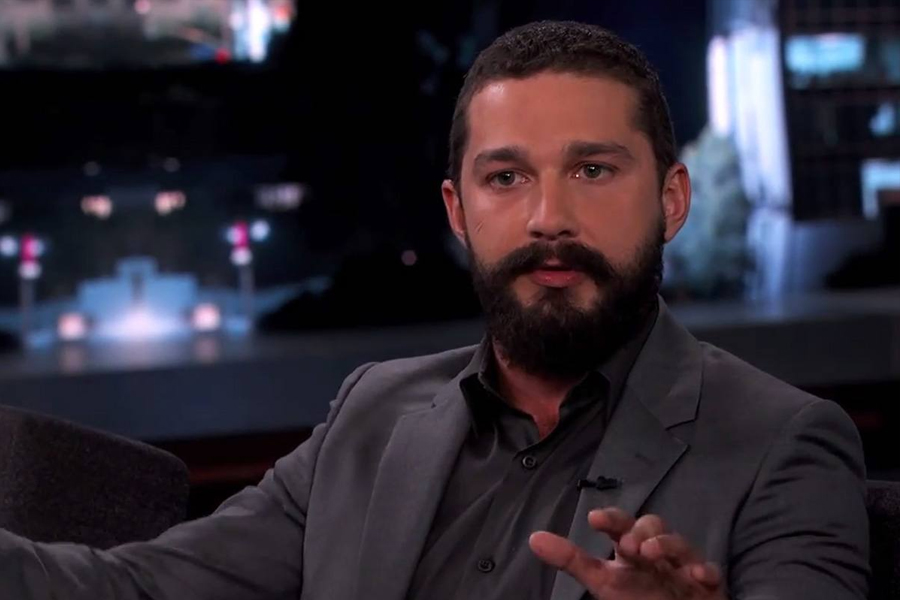 Sport the Shia LaBeouf Beard
Shia LaBeouf sports a thick beard, balanced out with a crew cut. This style is fairly easy to replicate if you're blessed with a fast growing beard; simply let your beard grow out for a couple of weeks to a month and trim with beard scissors to even it up.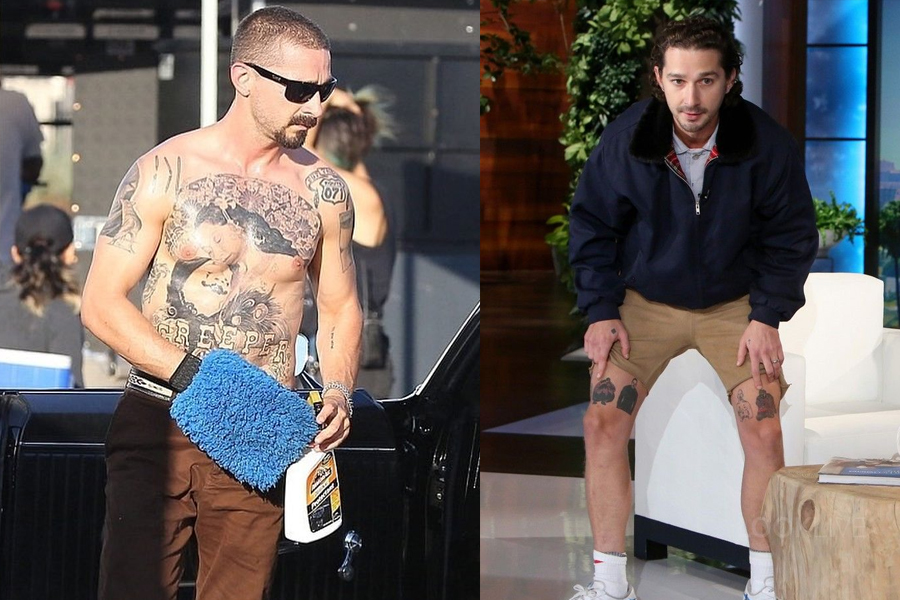 Shia LaBeouf Tattoos
Since shedding his squeaky clean Disney image, Shia LaBeouf has been inked several times, with his most recent tattoo also being his most conspicuous; the word 'CREEPER' tattooed in capitals across his stomach. LaBeouf also has two tattoos of Missy Elliot – one on each knee – which he got in addition to ten others whilst filming American Honey, as well as a tattoo of Tupac on his thigh.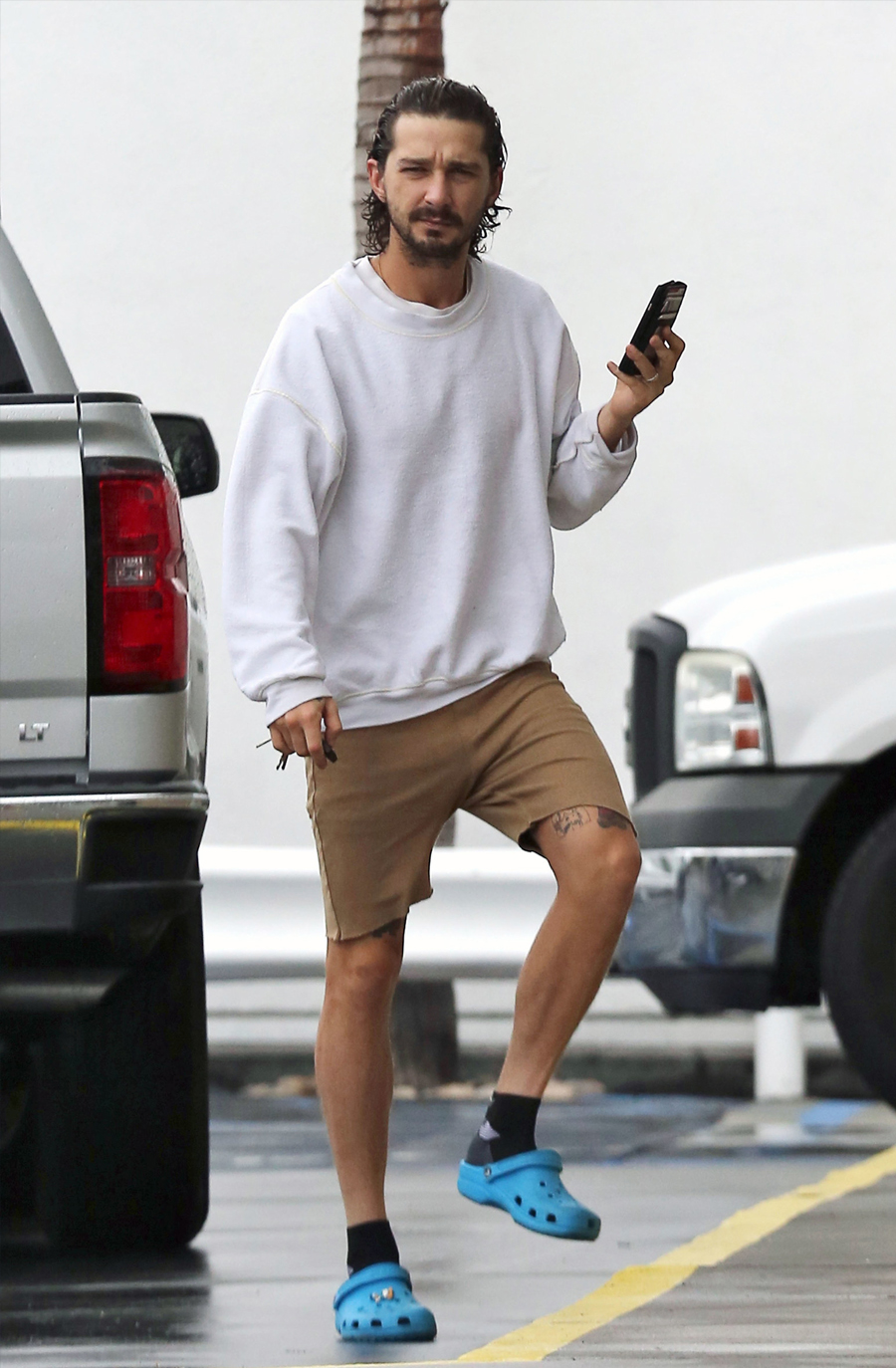 Add a Pop of Colour through Statement Footwear
The majority of Shia LaBeouf style appreciation is a below the calf activity, with the actor injecting interest into his predominantly normcore outfits through his choice of footwear. Case in point; this thoroughly dad-dropping-his-kids-off-at-soccer-practice look of cut-off tan khaki shorts, a plain white sweatshirt, teamed with aqua blue crocs.
---
Featured Video from Man of Many
---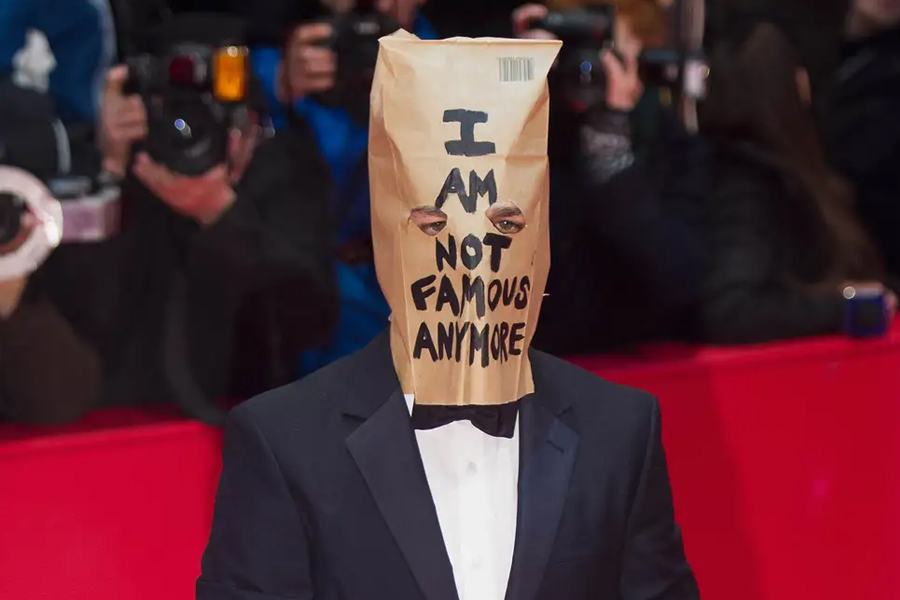 Grocery Store Couture
Rather than a traditional choice like cufflinks, Shia LaBeouf chose to pair his tux with a different type of accessory for the 64th Berlin International Film Festival. A year after he was accused of plagiarizing graphic novelist Daniel Clowes', LaBeouf showed up to the premiere of his movie Nymphomaniac in 2014, wearing a paper bag with the words 'I'm not famous anymore' scrawled across it.
The not so popular look of the season followed LaBeouf's revelation that he was asked to send pictures of his penis to producers to score his role in Nymphomaniac. LaBeouf's red carpet attire is easy enough to emulate, just head over to your local grocery store and opt for paper over plastic…
Although the avant-garde paper-bag-on-head trend doesn't seem to have caught on like some of LaBeouf's normcore fits, it evokes images of Dutch fashion house Viktor & Rolf's highly instagrammable Spring/Summer 2019 couture collection, so perhaps LaBeouf was years ahead of the curve?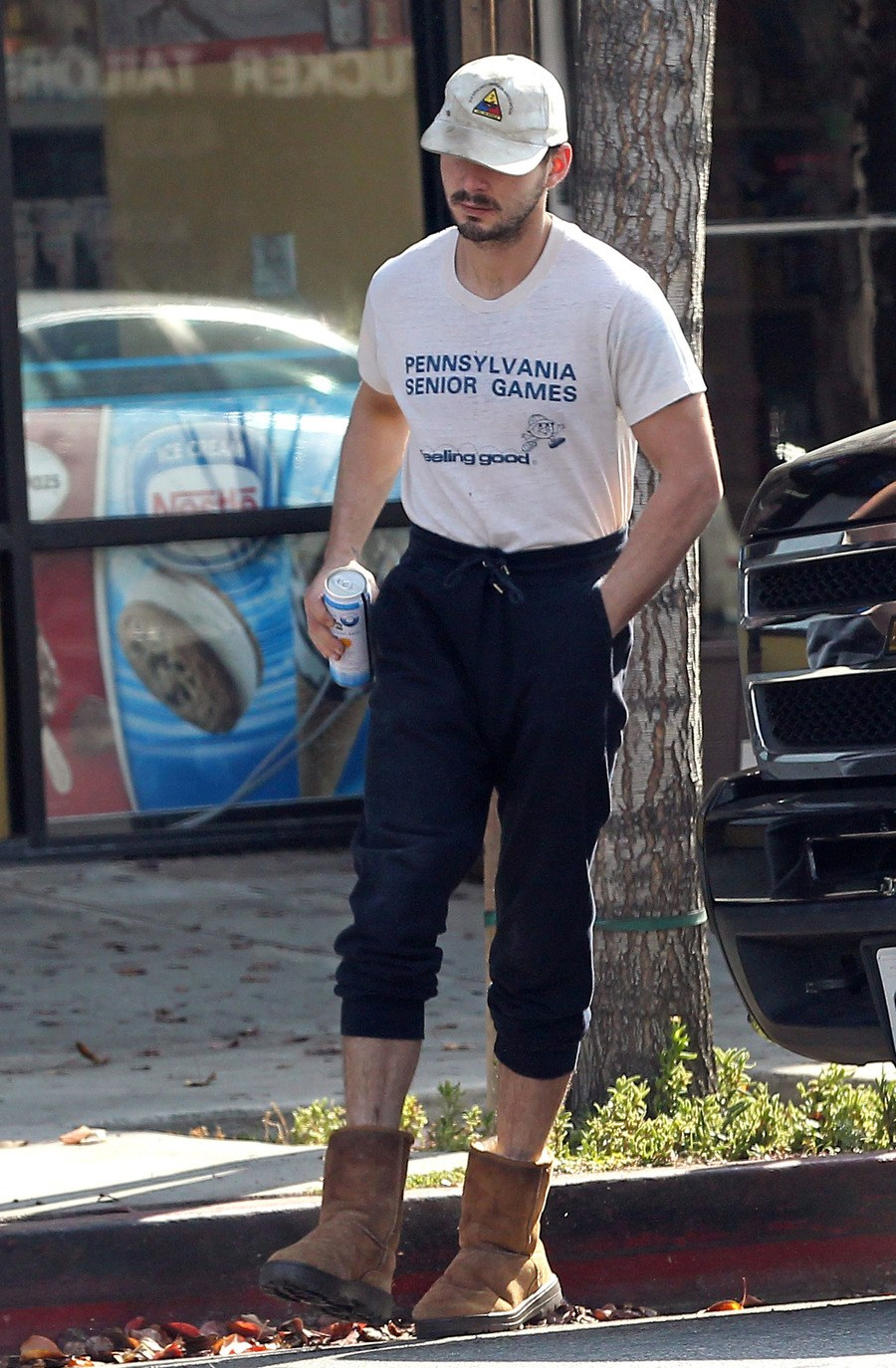 Experiment with the Dad Look
Many of Shia LaBeouf's looks toe the line of being almost ok, with a singular element which throws it off and makes it uniquely LaBeouf. For example; scrunched up calf length sweatpants teamed with a white t-shirt, and a trucker hat. The look is offset by the actor's choice of footwear; every hungover American sorority girl's shoe of choice – ugg boots.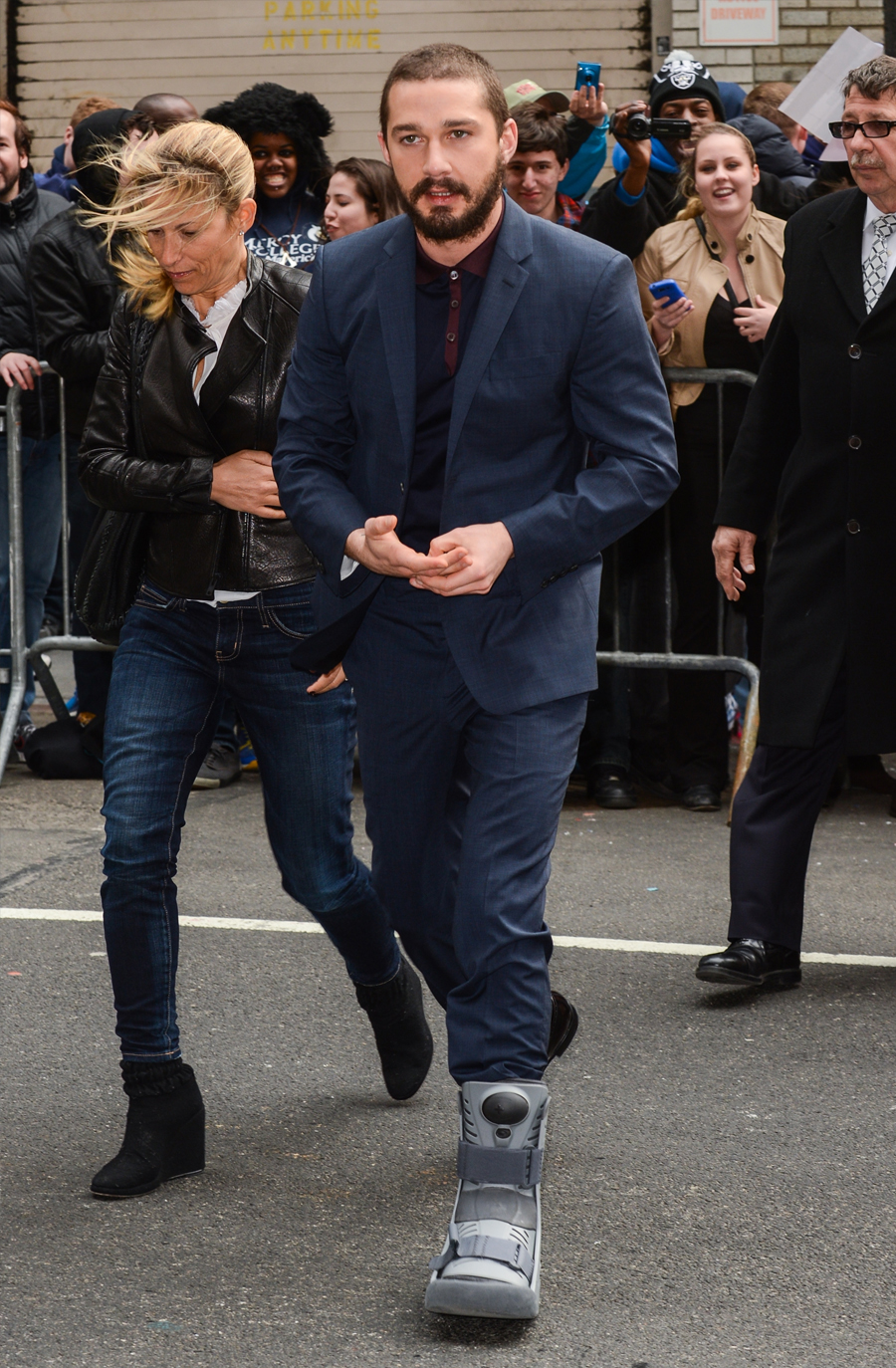 Steal Shia LaBeouf's Effortless Approach to Red Carpet Style
A broken foot isn't enough to hold LaBeouf back. In classic Shia LaBeouf fashion, the actor sported a boot cast to the premiere of his movie The Company You Keep in 2013. LaBeouf told David Letterman how he acquired the injury, saying "I wish I could say it was wrestling tigers, but I was jumping rope."
A boot cast is difficult to make fashionable, but LaBeouf puts up a solid effort, teaming a dark Aegean blue suit with a navy and maroon polo shirt, and dark brown patent leather brogues on his non-broken foot.
More of Our Favourite Shia Labeouf Looks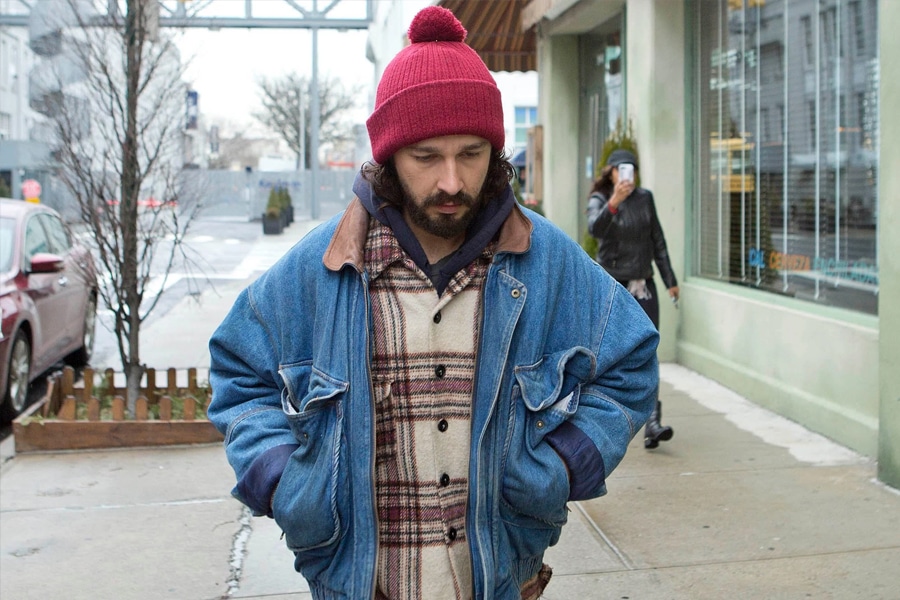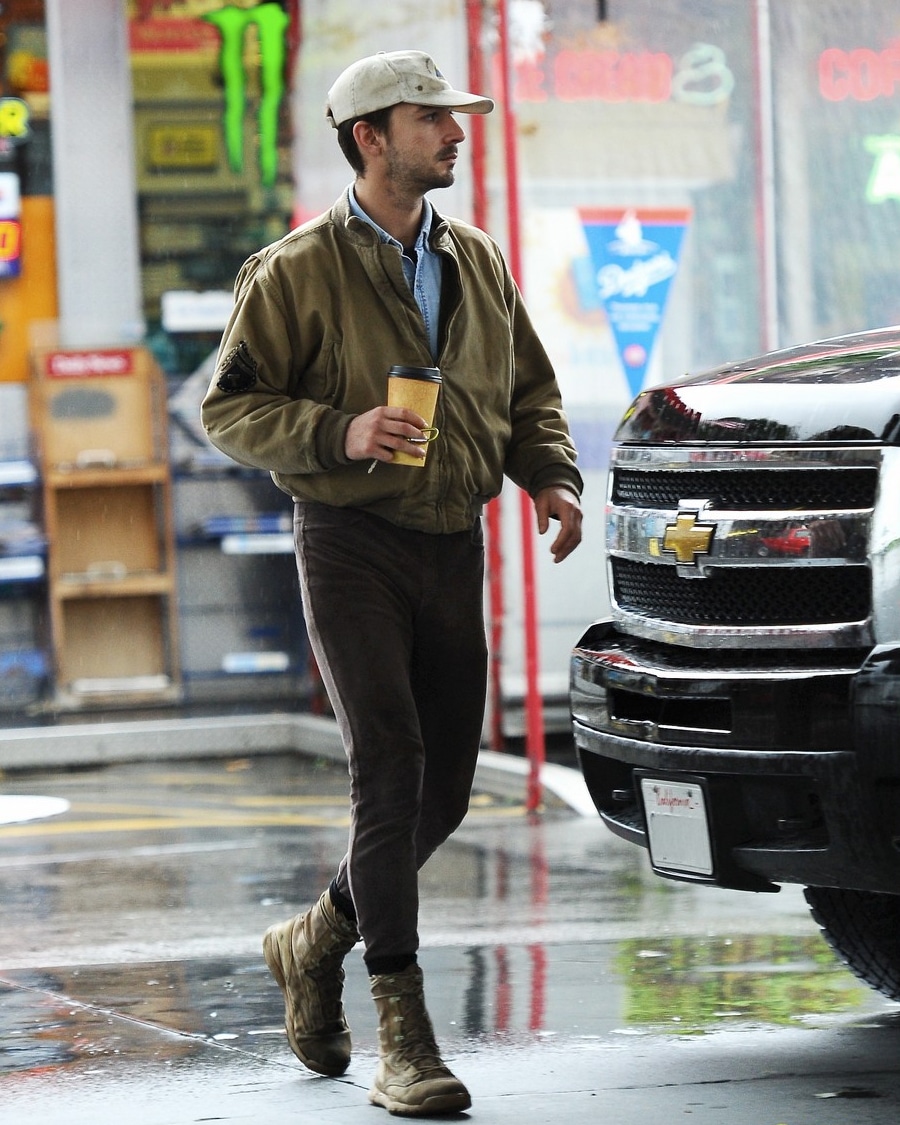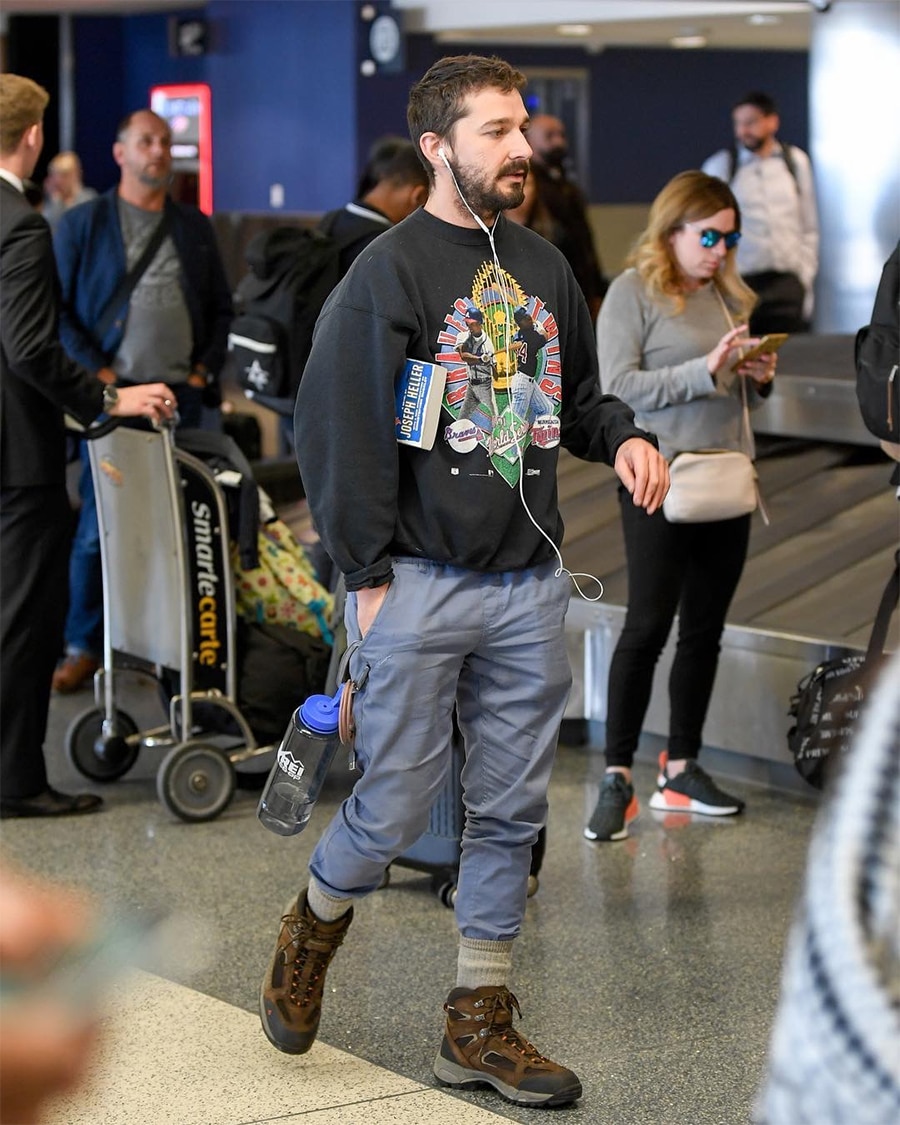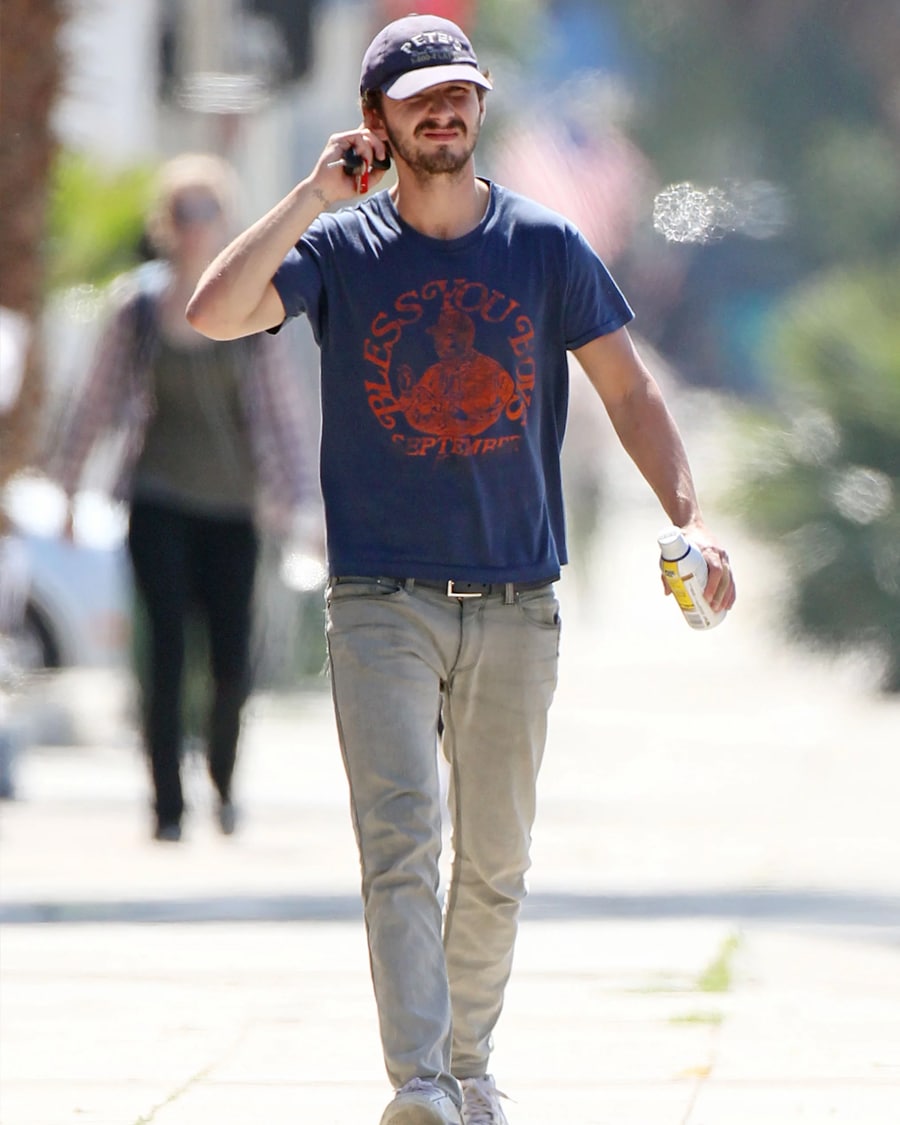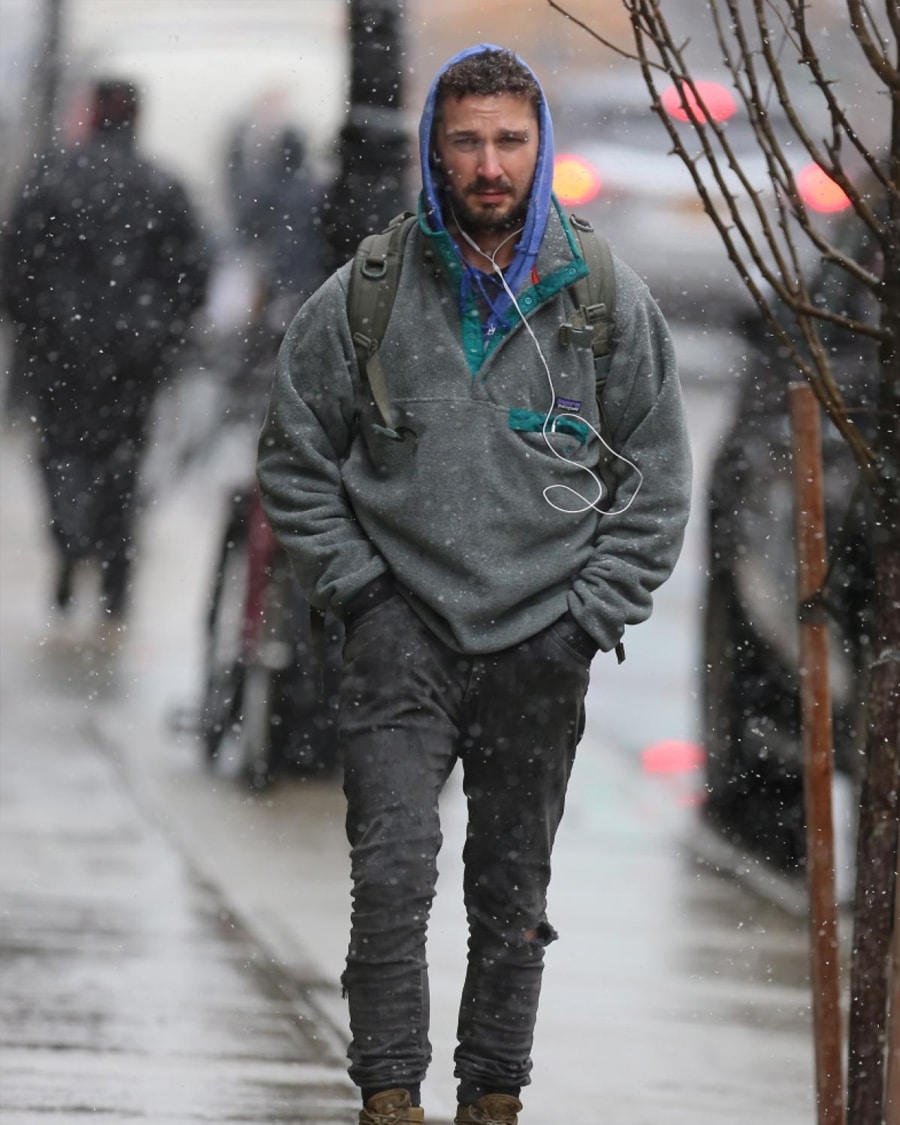 You'll also like:
Style Guide: How to Dress Like John Mayer
Style Guide: How to Dress Like Michael B Jordan
Style Guide: How to Dress like Jason Statham
---
Featured Video from Man of Many