Ferro & Co.'s Stunning Sub-$400 Swiss Watch
In Partnership with Ferro & Co.
Ferro & Co. has mastered the art of vintage-inspired watches bringing their latest limited edition Distinct 3 piece to Kickstarter, which is inspired by the iconic 24 hours of Le Mans races of the 1960s. This modern classic features a bold design and perfectly captures that retro racing charm.
From the sweet revving of the engines to the rousing cheer of the crowd the 24 Hours of Le Mans is where fearless drivers go to race astonishingly fast cars. If you want to own the style of iconic drivers but can't achieve 360 km/h, this Distinct 3 vintage-inspired Le Mans watch is the next best thing.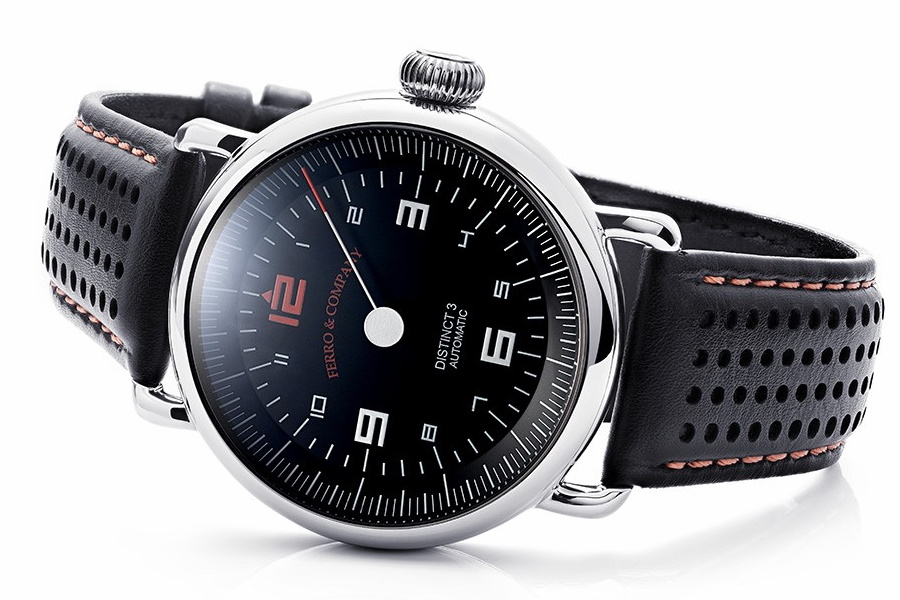 This Ferro & Co. watch is made with a 42mm polished Stainless Steel case, equipped with sapphire crystal and features just one hand, to capture the look and feel of a classic racing timer. The automatic versions' caseback is partially clear, allowing the owner to see the inner workings of the movement.
A pair of comfortable Italian leather perforated racing style straps is included, and the watch is hearted with your choice of Swiss Automatic, Quartz Movement or Japan Automatic Movement, each capturing the energy of a V8 engine. Even though the watches are inspired by vintage auto racing, they are also waterproof to a depth of 100m. Distinct 3 is available in 3 styles – Gulf, Grand Prix and Petrol – each is limited to 1000 examples.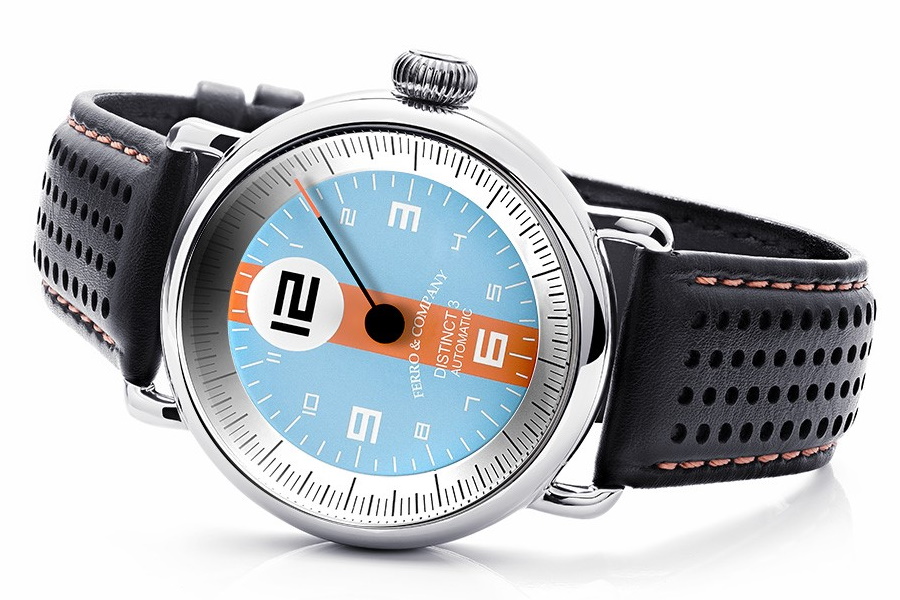 Ferro & Co. Watches was established in Vancouver in 2014 and has shipped thousands of watches to over 35 countries. The watchmaker has already raised more than triple its Kickstarter goal funding goal in less than 3 days. The funds will be used to finish the development and produce the first batch of their latest watch design.
Distinct 3 has also exceeded its first stretch goal, meaning each watch will be accompanied by a bonus racing Nylon Zula strap valued at $49.
Buy it here