If you're anything like the Man of Many team, you grew up thinking Indiana Jones was just the greatest. The fedora, the whip, and that dusty old leather jacket; everything about the archaeologist adventurer is the very definition of iconic – he even makes a phobia of snakes somehow seem cool. Now, in what is sure to be an exhilarating if bittersweet cinematic 'au revoir,' Indy's back for one last desperate tussle with the forces of evil in the franchise's fifth and final instalment, Indiana Jones and the Dial of Destiny, which lands in cinemas on June 28. But for the eagle-eyed out there, the film brings with it the opportunity to adopt your own piece of Indy's signature style – you just have to pay close attention to his wrist between cracks of that famous whip.
With so many of his adventures boiling down to a race against the clock, it only makes sense for the heroic Dr. Jones to have acquired a timepiece he can rely upon at some point during one of his many globe-spanning exploits. And we can't fault his taste. Heading to the cinema for the series' last hurrah, you'll find Harrison Ford (a man every bit as iconic as the characters he plays) sporting the Hamilton Boulton, which is an absolutely perfect choice for everyone's favourite history professor turned treasure hunter.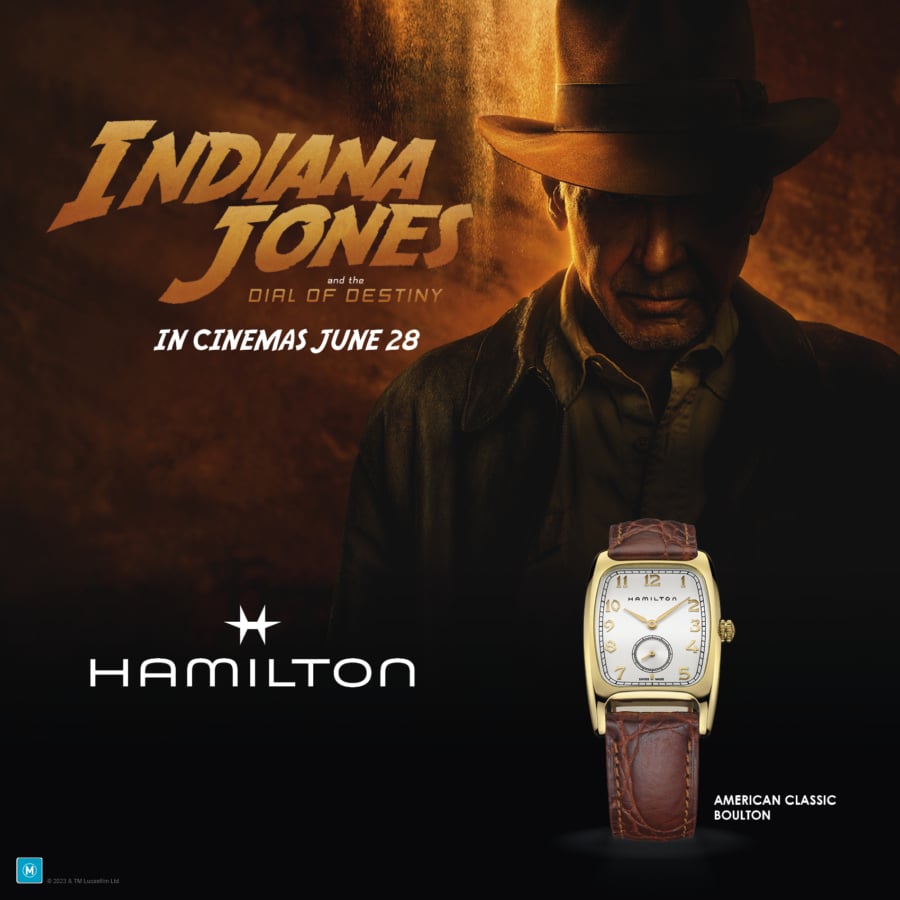 Having first appeared in the 1940s – the era in which the majority of the Indiana Jones saga takes place – the Boulton looks right at home on Indy's wrist, fitting in seamlessly with the franchise's costume designs and narrative arc. While the contemporary incarnation of the watch has been subtly adapted to suit modern wearers – introducing slightly larger proportions along with an updated leather strap and steel case – it maintains its distinctive cushion shape and serves up an Art Deco aesthetic that's as effortlessly stylish now as it was upon introduction.
The Boulton isn't the only Hamilton to make an appearance in Dial of Destiny. Ford's co-star Antonio Banderas is clearly ready for the adventure of a lifetime with his rugged and versatile Khaki Navy Scuba, which is designed with mariners, snorkelers, surfers and any lovers of the water in mind, while Hamilton's Vintage Linwood makes an appearance atop the wrist of Martin McDougall.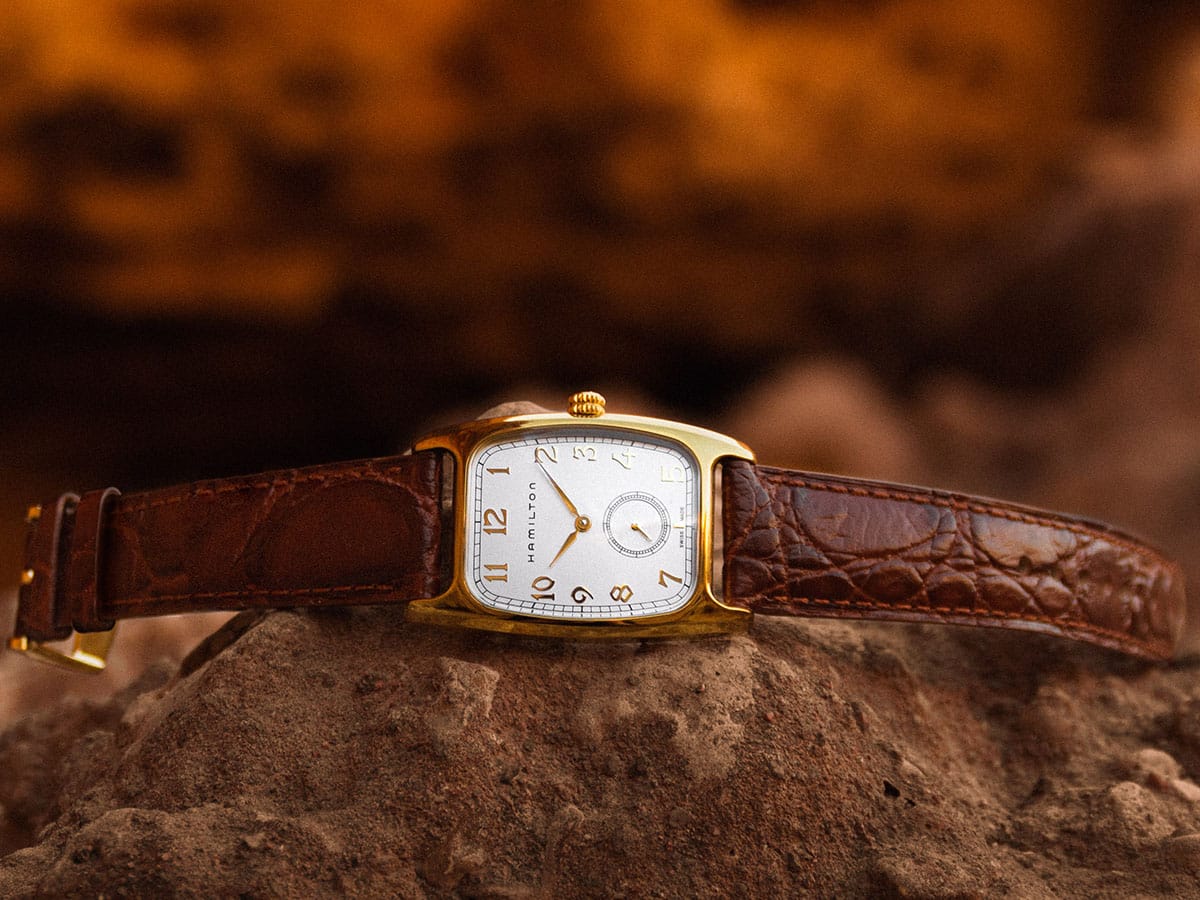 These three remarkable timepieces are a continuation of Hamilton's long and storied history with Hollywood, which has seen the brand's timepieces appear in more than 500 movies and TV shows. Plus, since its founding in 1892, Hamilton has had an unwavering commitment to craftsmanship, accuracy, and innovation, as demonstrated by the launch of the world's first electric watch in 1957 and the first LED digital watch in 1970.
While Indiana Jones and the Dial of Destiny certainly won't be the last time we see a Hamilton watch adorn the wrist of a Hollywood action hero, it's quite possible there'll never be another whose shadow looms quite as large as that of Dr. Henry Walton "Indiana" Jones, Jr. While it would be fair to argue that the Hamilton Boulton's appearance on Indy's wrist means that "It belongs in a museum!", it only feels right that this immaculate timepiece continues to be available for modern watch-lovers to enjoy.
Don't miss Indy sporting his trusty Hamilton Boulton when Indiana Jones and the Dial of Destiny hits cinemas on June 28. If you'd like to discover more about Indy's classic timepiece, how you can get one of your very own, or to explore the entire range of Hamilton watches, follow the link below.