A large part of what we love about luxury watches is the history behind each brand and the story that accompanies each mechanical marvel strapped to our wrists. Nowhere is that more evident than with Longines, a company now marking 190 years at the forefront of Swiss watchmaking. Watch fans have long flocked to Longines for its inventive and adventurous spirit, boasting a rich heritage of innovation that has empowered aviators and navigators alike on some of history's greatest feats of exploration.
190 Years of Adventure
This heritage started in 1832, when the company that would become Longines was founded by August Agassiz alongside two partners in order to sell pocket watches with crown-wheel escapements. By 1867, Agassiz's nephew had taken over the company and opened the brand's first factory, producing its first movement – the 20A – in the same year. Every timepiece produced by the factory bore the Longines name on the dial and the winged hourglass logo on its movement.
Fast forward to 1913 and Longines introduced its first calibre for a wristwatch. With a diameter of 29mm and a 30-minute instantaneous counter, it was accurate to within one-fifth of a second. Six years later, the International Aeronautical Foundation named Longines an official supplier, resulting in the brand developing highly accurate and reliable navigation instruments. This history of adventure and aviation has since become an essential and unmistakable element of Longines' unique DNA.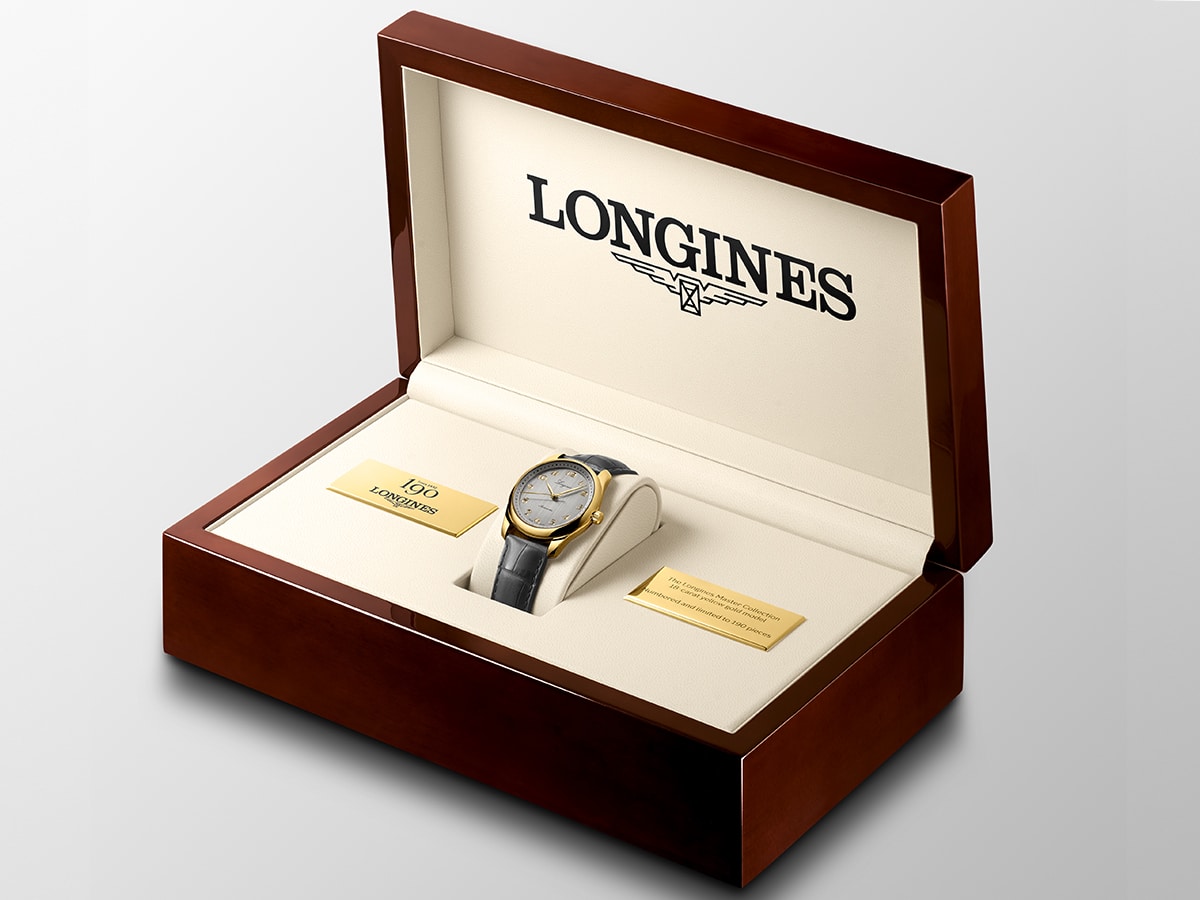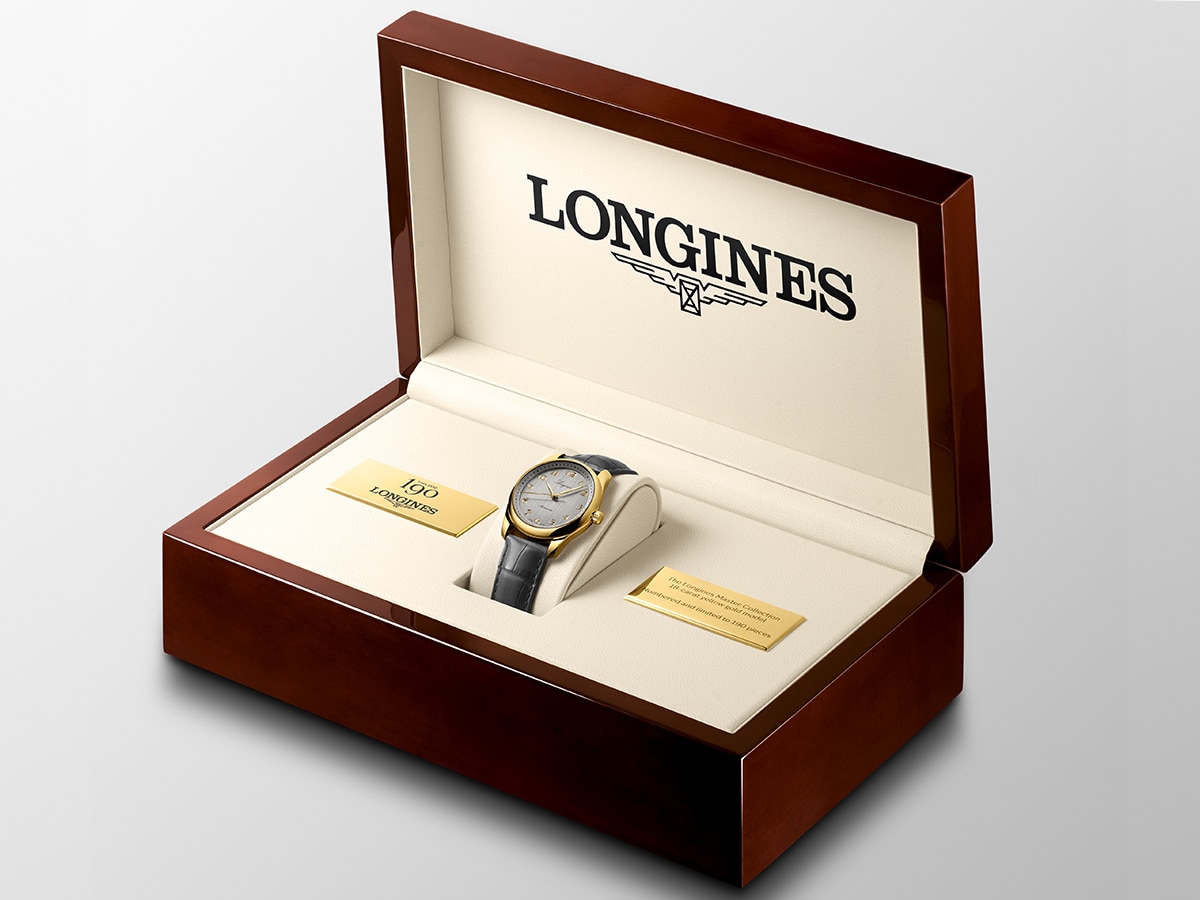 Onwards & Upwards
From there, the brand went from strength to strength. While there are too many landmark years to list here, 1945 saw Longines launch its first self-winding movement in the form of the patented calibre 22A. It was the first time Longines had adapted the new winding technology for large-scale production.
By 1962, the brand's prestige had continued to grow exponentially and it was named the Commonwealth Games' official timekeeper. This is a position Longines has held uninterrupted for the last 60 years.
Jumping ahead to 2005, Longines launched the Master Collection, a line designed to preserve its undeniably rich history and to live its iconic slogan "elegance is an attitude". This is the range Longines has decided to revisit this year in order to celebrate its 190th anniversary, adding three stunning models to the Master Collection, two of which will be available in very limited numbers.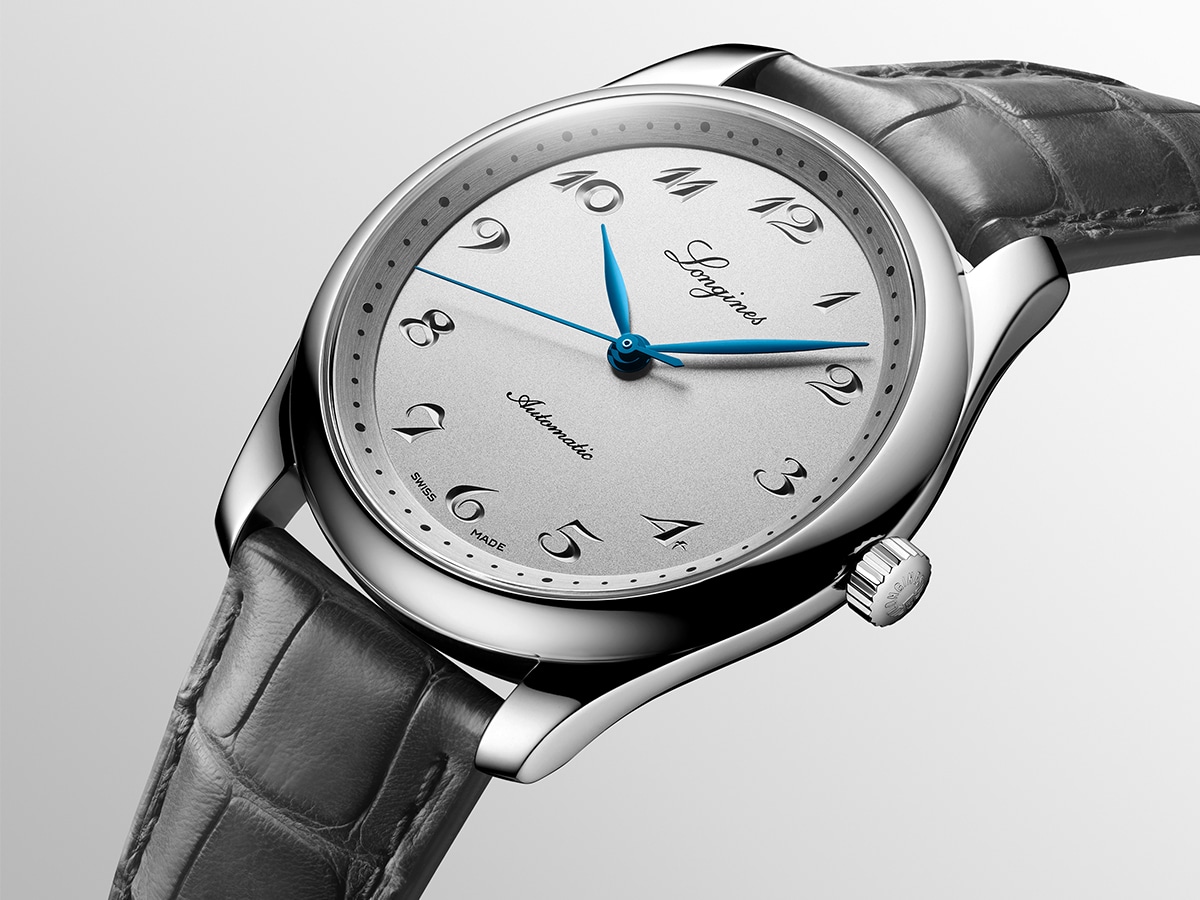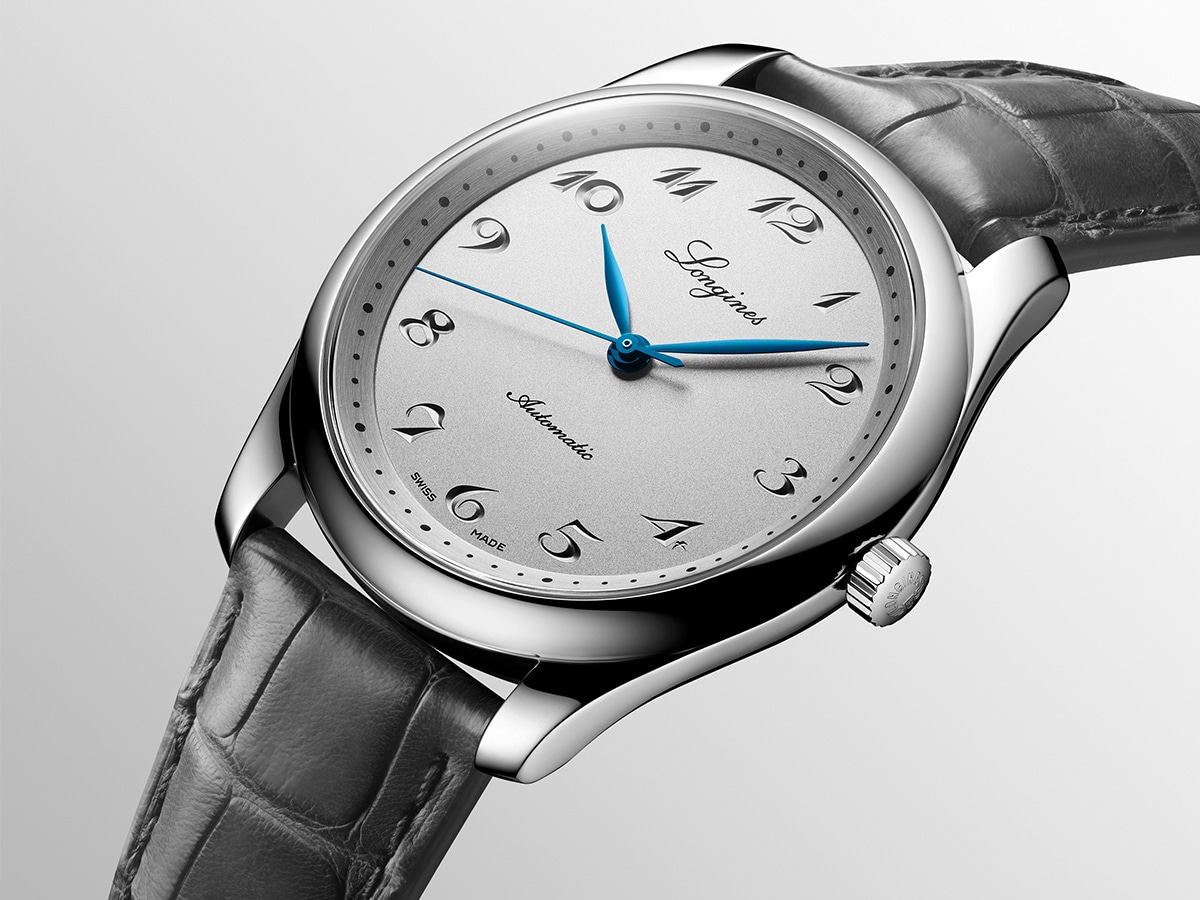 The Master Collection
Now, you might expect an event as grand as a 190th anniversary to be marked with three new watches that boast a range of complications and insane specs. And why not? The Master Collection includes some beautiful chronographs and a selection of delightful moon phase models. However, Longines has doubled down on the elegance and simplicity of its core models with the new additions offering builds that are slim, traditional and understated. Well, as understated as gold and rose gold can be.
The new models are essentially three variations of the same watch, a mid-sized piece with a slim profile and a straightforward dial layout. There's nothing superfluous here, just three hands and delightfully tasteful Arabic numerals. The result is a classic-looking watch with an uncomplicated and symmetrical aesthetic.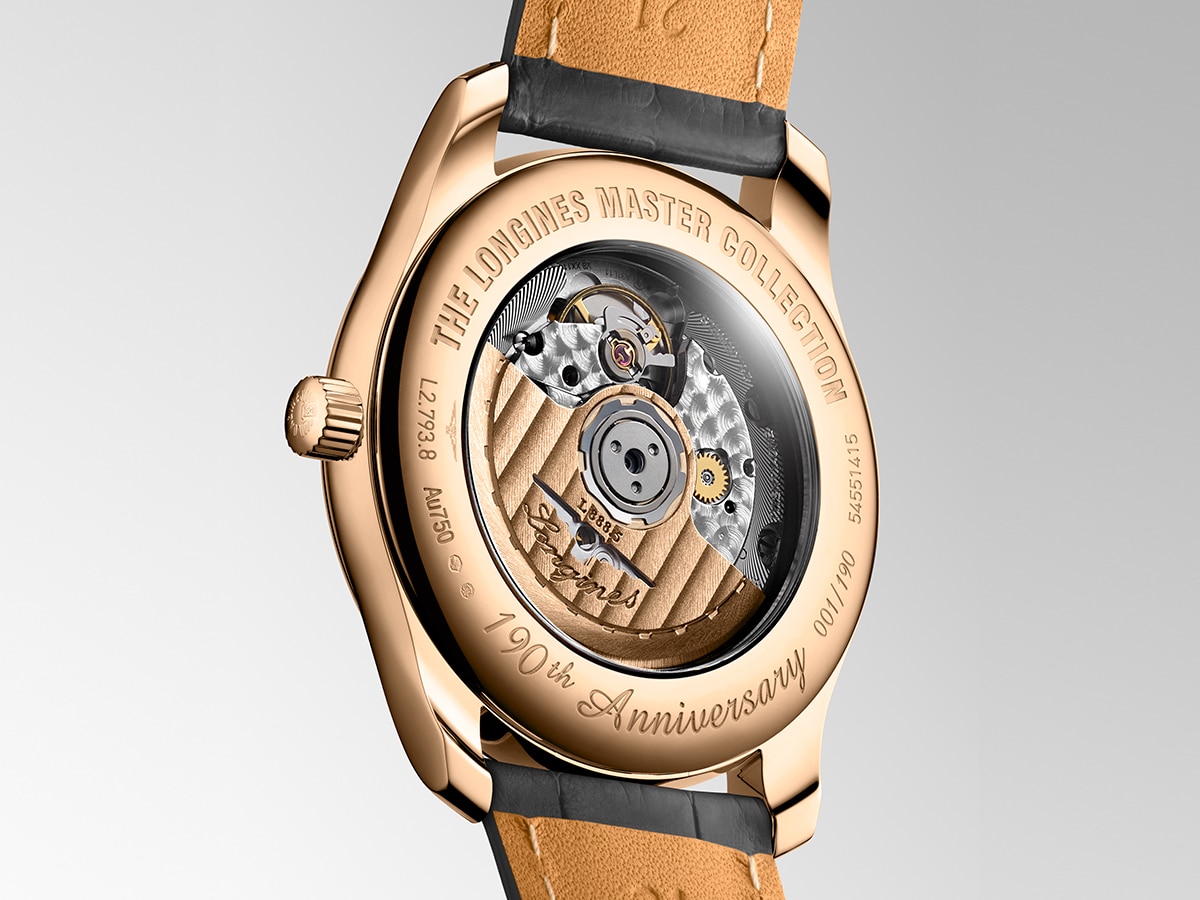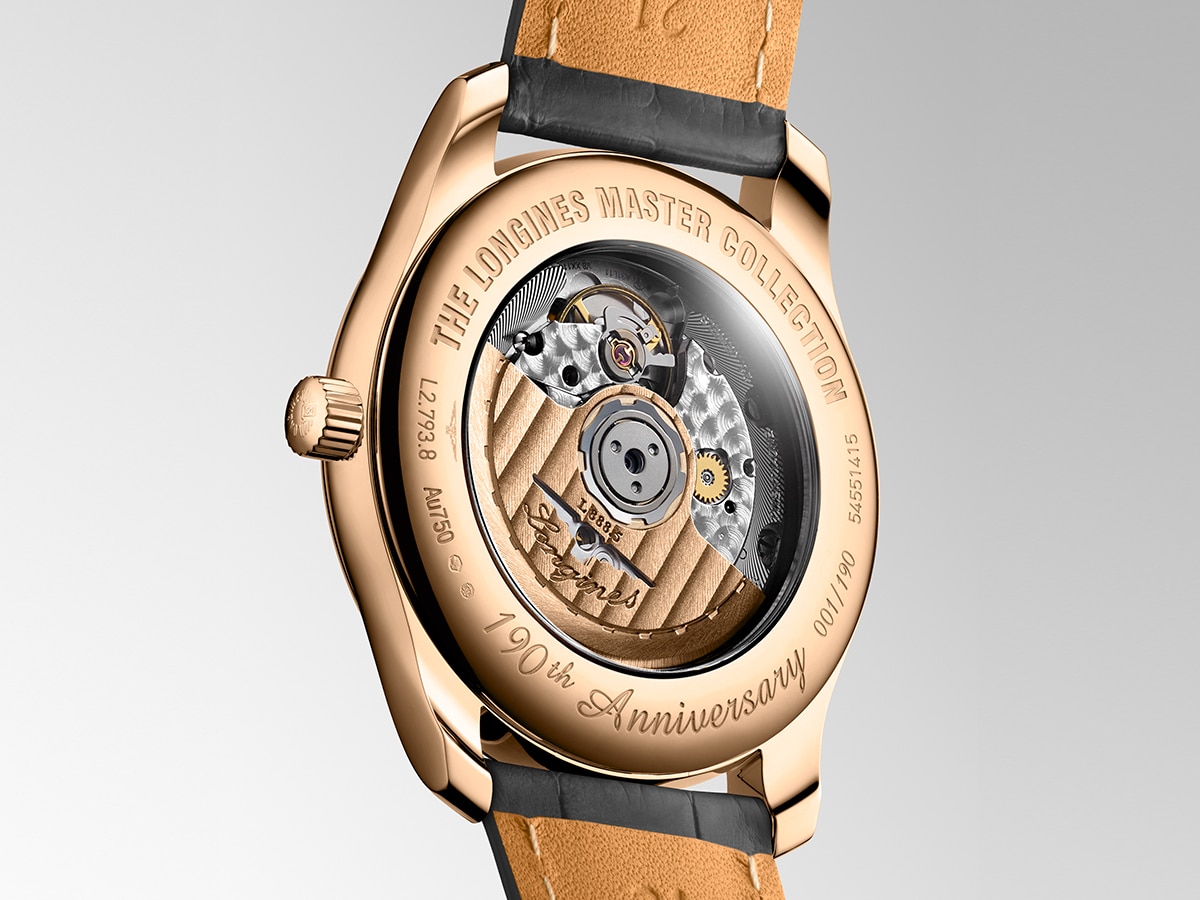 Elegance is an Attitude
With a case just 40mm wide and 9.35mm thick, each new Master Collection piece is an extremely wearable piece that slides effortlessly under a shirt cuff. The standard model sports a stainless steel case, while the two limited editions come in 18K gold and rose gold – both numbered with only 190 available of each. The dials are exquisite, forged from distinctive grained anthracite. The standard stainless steel variation has a sandblasted silver dial with elegant blue steel hands that provide a touch of colour to an otherwise timelessly muted design.
For fans who like their watches with a slightly bolder edge, Longines' two limited edition models ramp up the drama. The gold variant offers a contrasting appearance with the tasteful gold case paired with a brushed grey dial. Even more striking is the rose gold piece that sports a darker dial. With the three models providing an impressive variety of choice, we'd be surprised if at least one didn't hit the mark for those in the market for a new Longines to add to their collection.
The beating heart of these anniversary models is a decorated Longines exclusive Calibre L888.5 movement, that features a silicon balance spring and 21 jewels. It can be viewed through the exhibition back, with the rear also featuring the commemorative engraving. Each watch is then perfectly completed with a soft, anthracite grey leather strap.
Often the simplest solution is the best, and with these additions to the Master Collection Longines has used classical refinement to celebrate 190 years of watchmaking prowess. Comfortably sized and with uncluttered dials these watches are a triumph of understated fine watchmaking skill and build quality. They simply tell the time in the most elegant way.
Longines Master Collection 190th Anniversary Models:
Case: L2.793.4.73.2 – Stainless Steel, L2.793.6.73.2 – 18-Carat Gold, L2.793.8.73.2 – 18-Carat Rose Gold
Diameter: 40mm
Height: 9.35mm
Movement: Automatic Calibre L888.5
Glass: Sapphire Crystal
Straps: Anthracite Grey Alligator Strap
Water Resistance: 30M