Quirky Ressence Type 3 EE Eucalyptus Has Us Green with Envy
Just when we thought we'd seen everything in the world of watches, quirky Belgian watchmaker Ressence drops its latest addition to the Type 3 collection. Forged from titanium, filled with oil, and designed to recreate the serene feeling of a polished stone, the Type 3 has always been an unusual watch. This award-winning piece offers a timekeeping experience you're unlikely to have seen elsewhere and as part of the brand's year of colour, it now comes in a wonderful Eucalyptus green. Sit down and pay attention because there's a boatload of features in this ridiculously complex watch.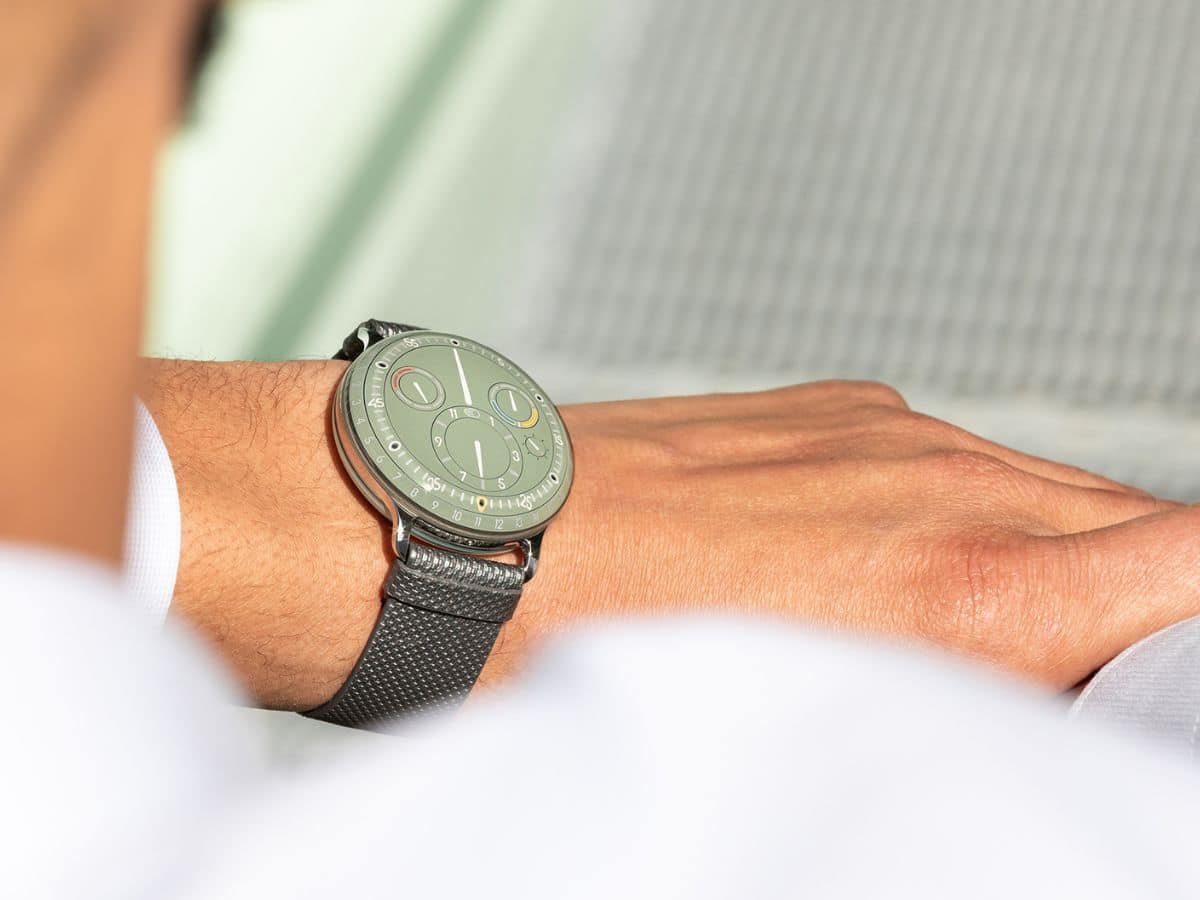 There's a Japanese word that Ressence likes to use when describing the ethos of its watches – Shibui. It's used for objects that appear simple but have subtle complexities and we can't think of a better English word to describe this new Type 3 model. At first glance, the Type 3 is a deceptively simple watch with this green variation designed to evoke images of lush forests and outdoor living. But look closely and there are layers of complexity, each more unusual than the last.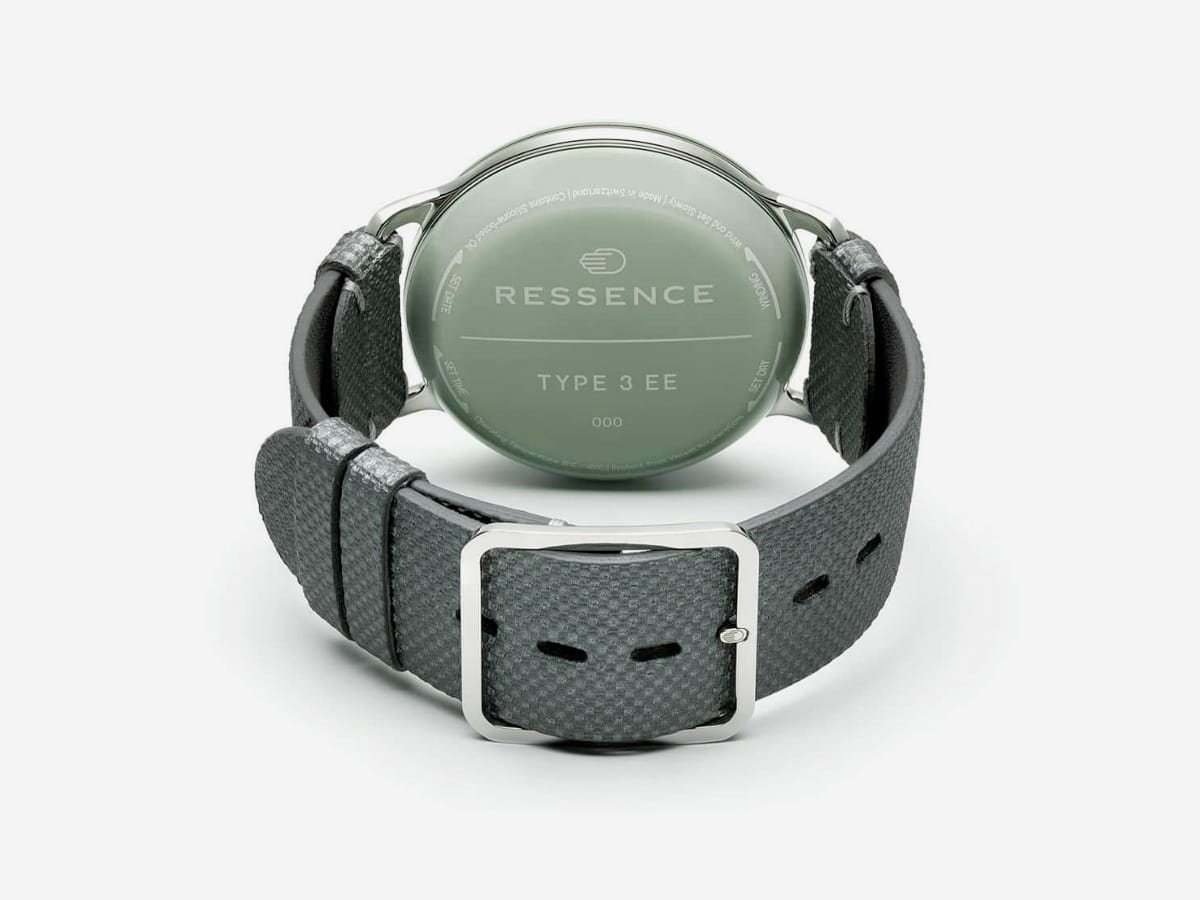 Take the 44mm case. It has a unique pebble-like design and is forged from polished titanium. The double-domed sapphire crystal stretches from edge to edge, on both front and back, and reinforces the natural feeling of the watch. And the crown? There isn't one. The whole case back acts as a crown and is used to wind the mechanical movement and set the date and time.
The case is split into two sealed chambers, with the upper half of the watch filled with 3.57 ml of oil. You read that right, the new Eucalyptus green dial sits in oil, a feature that won the Type 3 the Horological Revelation award at the prestigious Grand Prix d'Horlogerie de Genève when first released. It also means one of the discs on the dial – they all rotate around the dial like planets around the sun – records the oil temperature.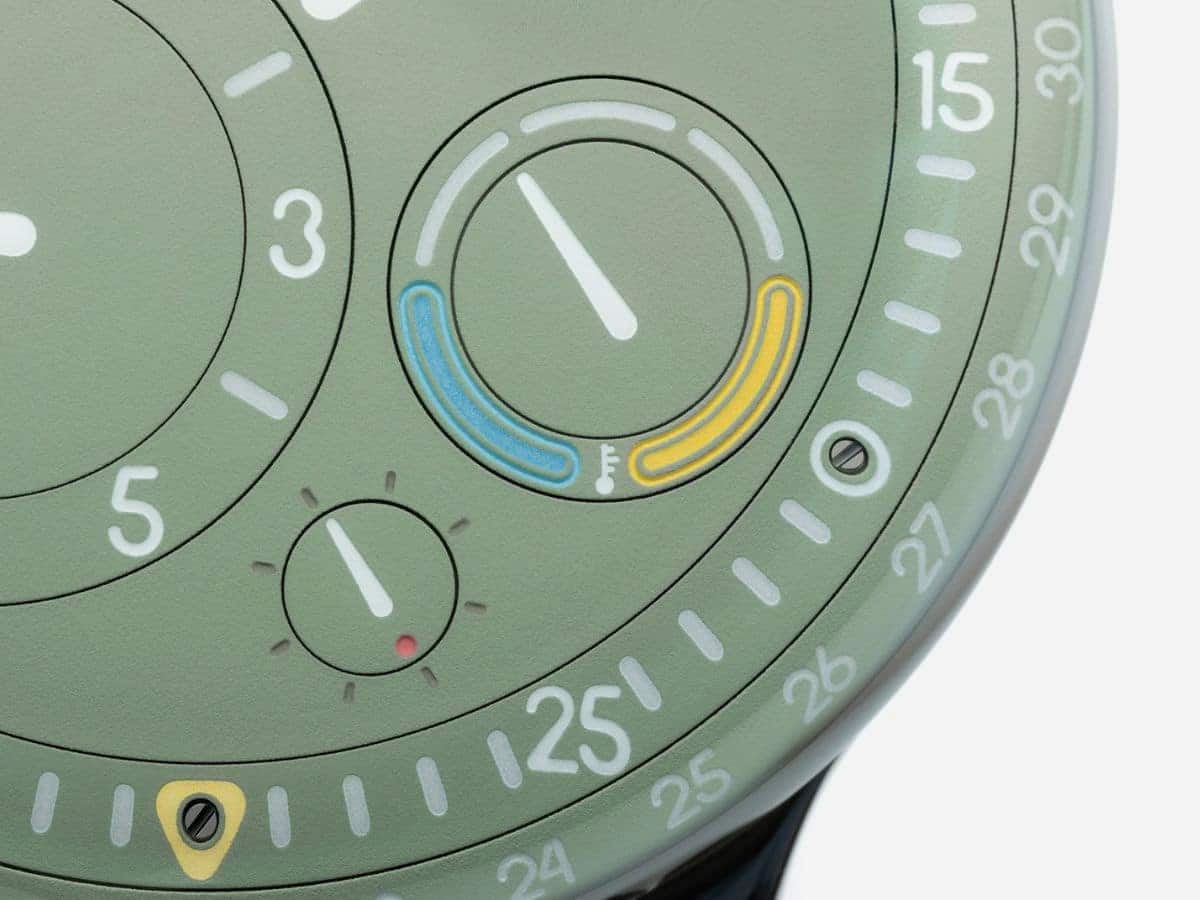 And that sums up the beauty of the Ressence Type 3 Eucalyptus. It's a collection of complex horological features, held together by a coherent minimalistic design. The large hand on the main dial indicates the minutes and the large sub-dial the hours. The dial with seven sections shows the days and there's a shock absorber indicator. The movement boasts the patented Ressence Orbital Convex System and even includes a Compensating Bellow System for constant oil pressure. The Ressence Type 3 Eucalyptus will be available worldwide from early October 2023 and is priced at CHF38,200.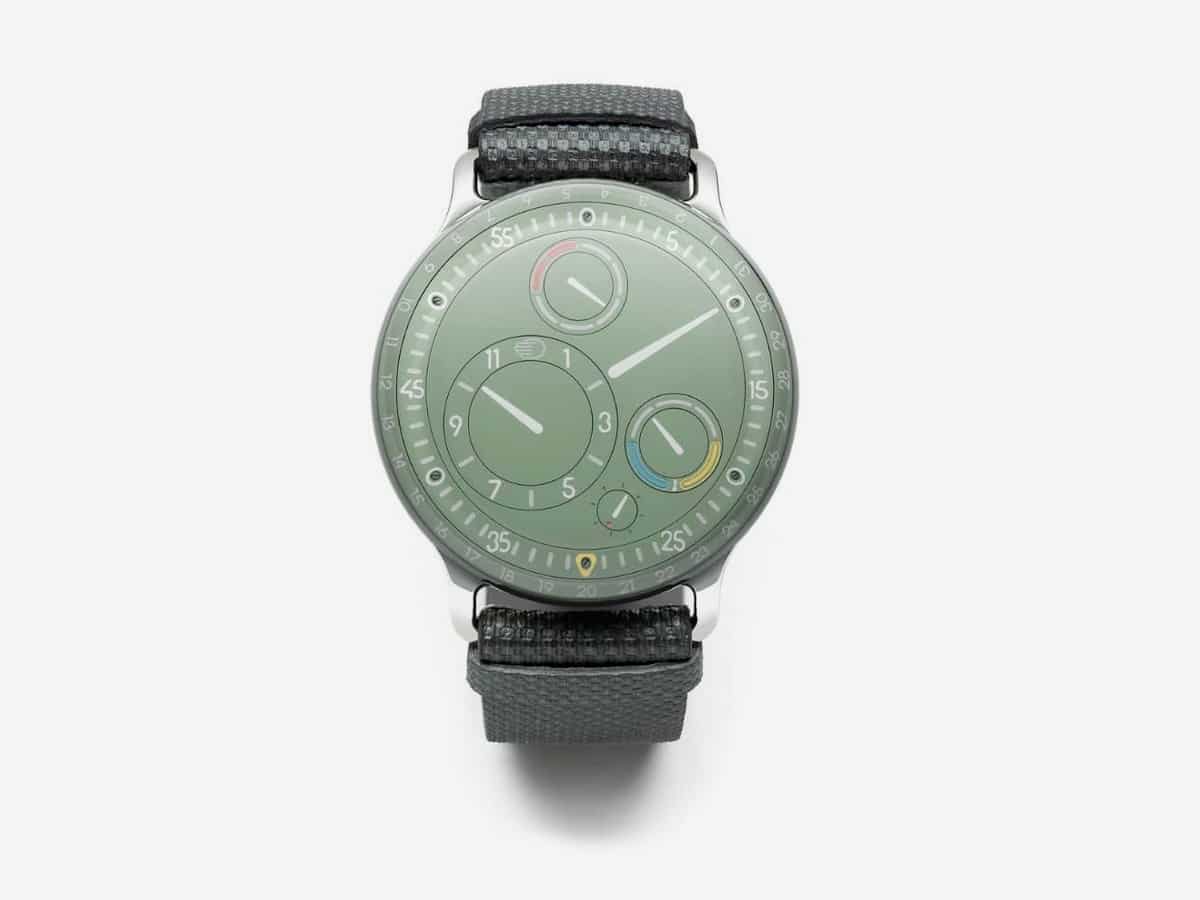 Ressence TYPE 3 EE Eucalyptus
Diameter: 44mm
Height: 15mm
Case: Polished Grade 5 Titanium
Movement: Calibre 2824/2
Strap: Honeycomb Strap with Titanium Buckle
Water Resistance: 1ATM
Price: CHF38,200