These Custom G-Shocks Have Swiss Movements Courtesy of Wolfensohn
Michael Wolfensohn has quite a few interests. The Israeli software professional is originally from Tiblisi, Georgia, and he's been known to dabble in design, fashion, motorcycles, and watches. When Wolfensohn couldn't get his own full-metal G-Shock GMW-B5000D-1 before the watch sold out, the intrepid entrepreneur decided he would do the next best thing—make his own. Wolfensohn replicated a DW5600E-1V in resin and then cast the case and bezel in stainless steel. But wait, there's more. Wolfensohn then decided that he preferred a mechanical movement for his G-Shock, and so he redesigned the case to fit a Swiss-made ETA 2824-2, creating a Swiss Movement G-Shock.
You'll also like:
Casio G-Shock NASA Limited Edition Launches Successfully
The Military Watch by Todd Snyder Is the Watch to Own
Bill Gates $48 Casio Watch is Perfectly Understated and Simple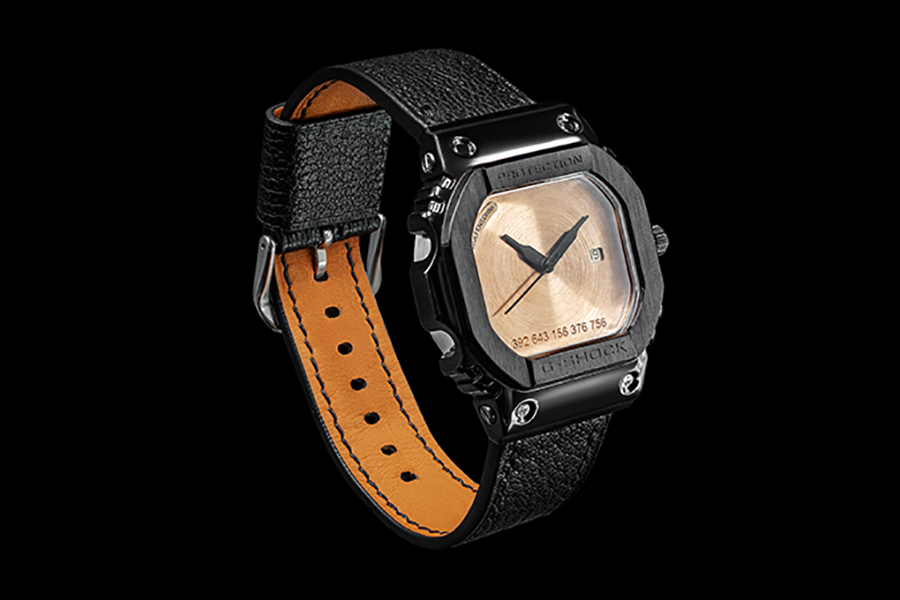 Getting that Swiss movement into the case wasn't an easy process. Wolfensohn started by doing a 3D scan of the original case and then using a CNC machine to produce the new case in stainless steel. Creating a new case meant having to create a new dial as well. To do that, Wolfensohn recruited a jeweller from Russia to produce an 18k gold dial and a sterling silver dial. Both were cut with a laser cutter and then radially finished by hand. Wolfensohn's name as well as a series of numbers were then engraved into the dial. Those numbers represent the three-digit ISO country codes for each of the countries that contributed either materials or craftsmanship to the watch.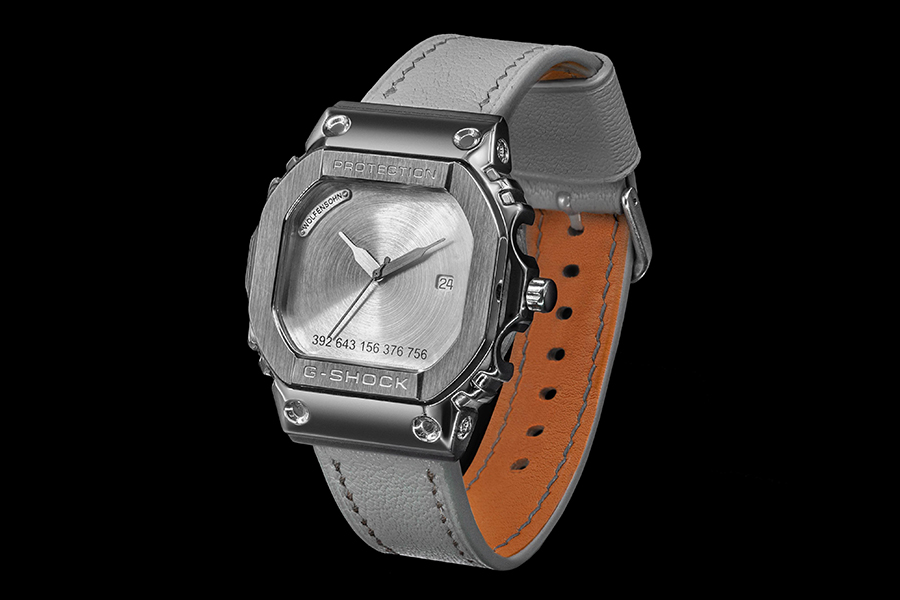 The handset is also stainless steel and made completely by hand. For a strap, Wolfensohn used calfskin leather. The sapphire crystal received an anti-reflective coating. Water resistance falls short of the original G-Shock's 200m, coming it at 30m, but the calfskin strap and the precious metals mean you won't want to be diving with this watch anyway. Wolfensohn is offering the Swiss Shock in either silver or gold for USD$4,995. As each watch is a custom project, you'll have to wait 40 to 60 days to get your own, but it will be worth the wait.
You'll also like:
Casio G-Shock NASA Limited Edition Launches Successfully
The Military Watch by Todd Snyder Is the Watch to Own
Bill Gates $48 Casio Watch is Perfectly Understated and Simple