The History of Daniel Wellington and the $200 Million Dollar Business
It all started when avid traveller Filip Tysander took a break from marketing to go backpacking in Australia. Somewhere along the way, he met an intriguing gentleman from the British Isles who exuded an innate sense of impeccable, unfettered style. Standing out amidst the gentleman's get-up was his particular fondness for wearing vintage watches combined with old NATO straps. Tysander had never seen anything like it and a revolution was born right then and there in his mind: refined minimalistic watches with interchangeable straps. He went home and launched a company based on the concept, never forgetting the gentleman who inspired it all. That gentleman's name was Daniel Wellington.
---
You'll also like: 
Daniel Wellington Dapper Collection
Daniel Wellington Classic St. Andrews Collection
40 Best Minimalist Watches for Men
---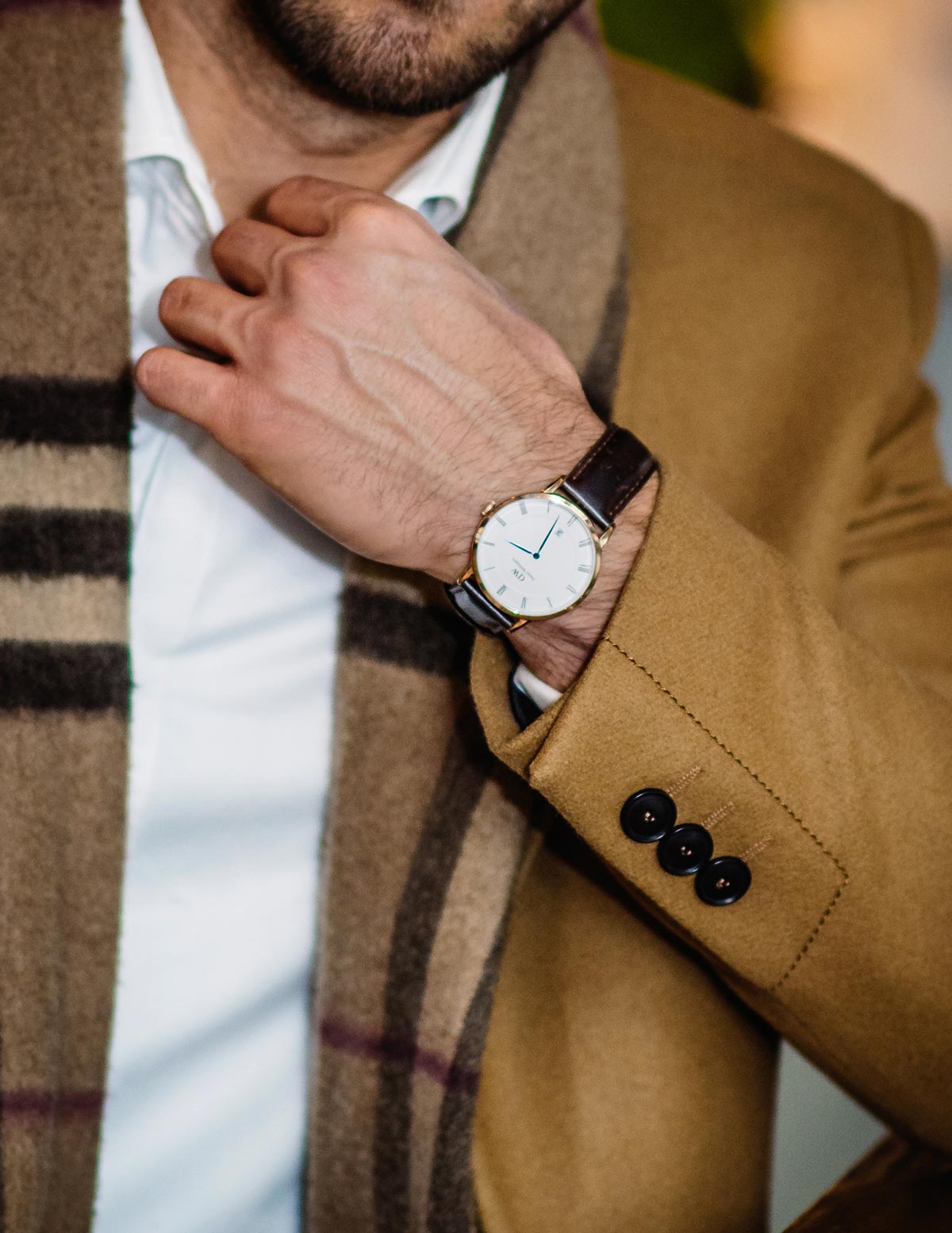 Cut to five years later and Tysander's Swedish watch company Daniel Wellington(DW for short) is riding the wave of consumer demand for cheap luxury all the way to the top. In 2015 alone it generated over $200 million in sales to become one of the fastest growing watch-makers in recent history.
Use the code "MANOFMANY" to receive a 15% discount on the entire range.
Offer valid until the 15th of June 2016.
Such momentum is a dream come true in the literal sense, and moreover a prime example of a company doing something first and doing it best. And while countless cash-grabbing imitators have been spawned in the wake of Tysander's simple but sophisticated approach, virtually none of them match his absolute commitment to making a worthy product at an affordable price.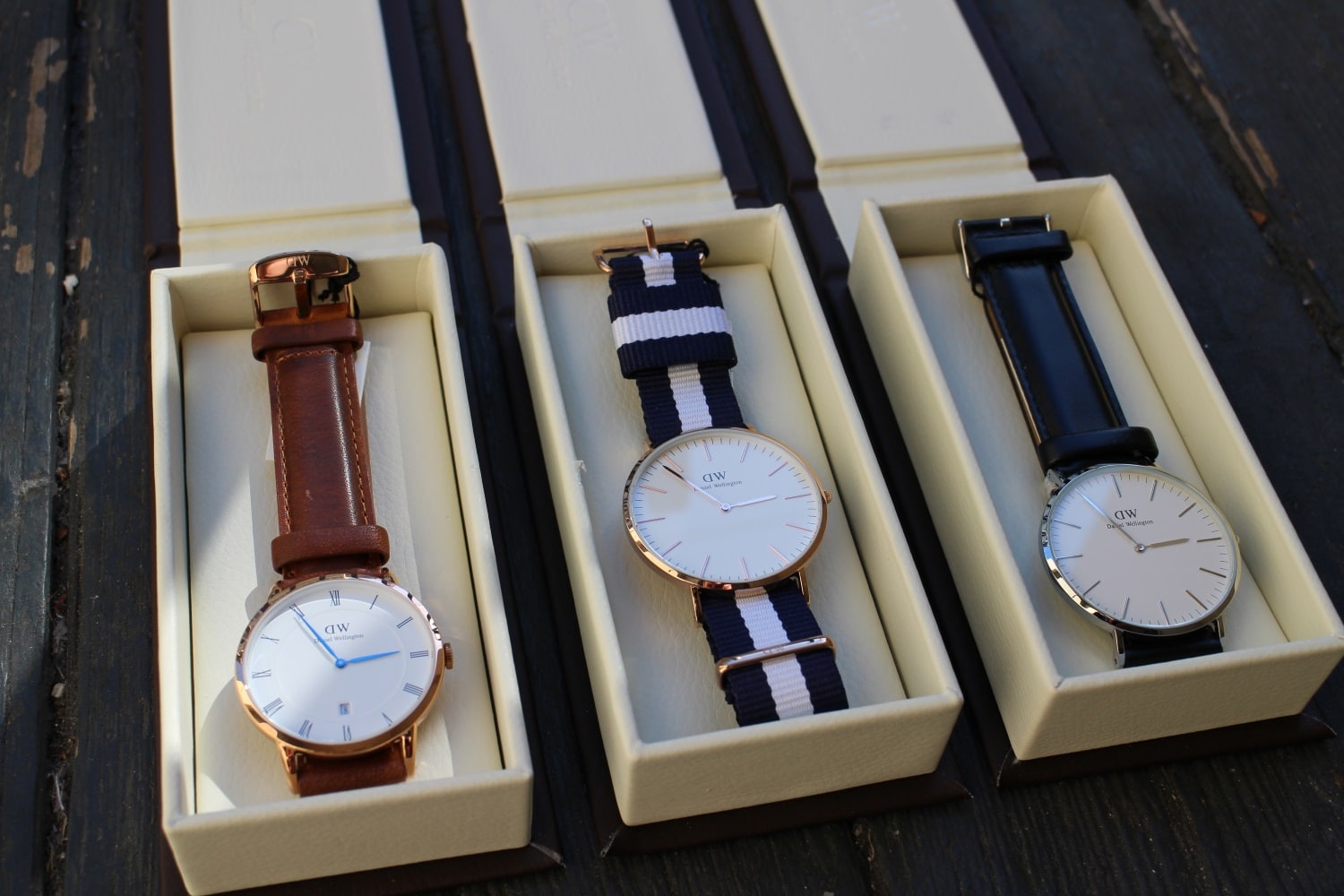 What further separates DW from the pack is the method of combining traditional standards of craft with new techniques in global marketing. The company began as a web shop for instance and grew from there, using social media exclusively to become the worldwide presence it is today. Social media is in fact still the primary boost behind the company's meteoric rise. The website alone generates over 7 million hits per month and the Instagram page has over 2 million followers. Throw in an iconic product with instant brand recognition and we're looking at a bar-raising behemoth. And to think it all began with an enigmatic British gentleman named Daniel Wellington, who wore vintage watches with weathered NATO straps.
We had the privilege of checking out two of DW's signature models recently and our expectations were duly exceeded. First up was the Classic St. Mawes 40mm. The look and overall feel of the watch really capture the essence of the brand even when you take the interchangeable straps out the equation. The thin, durable, eggshell white face radiates purity and elegance, flaunting the kind of prestige that transports you to a Mad Men era cocktail lounge if only for a moment. Keeping time is the distinguished internal movement of gold-toned Japan-made quartz. No digits. No screens. Just beautiful slivers of gold and a tiny, quiet battery.
The watch is really light on the wrist too, which lends it a liberating vibe. And of course, it wouldn't be a DW without the interchangeable leather straps (now back in the equation), which only enhance the product's iconography while adding a modern touch of customization. The slim case comes in a choice of silver or rose-gold and the watch is water resistant up to 3 ATM. Truly excellent all around!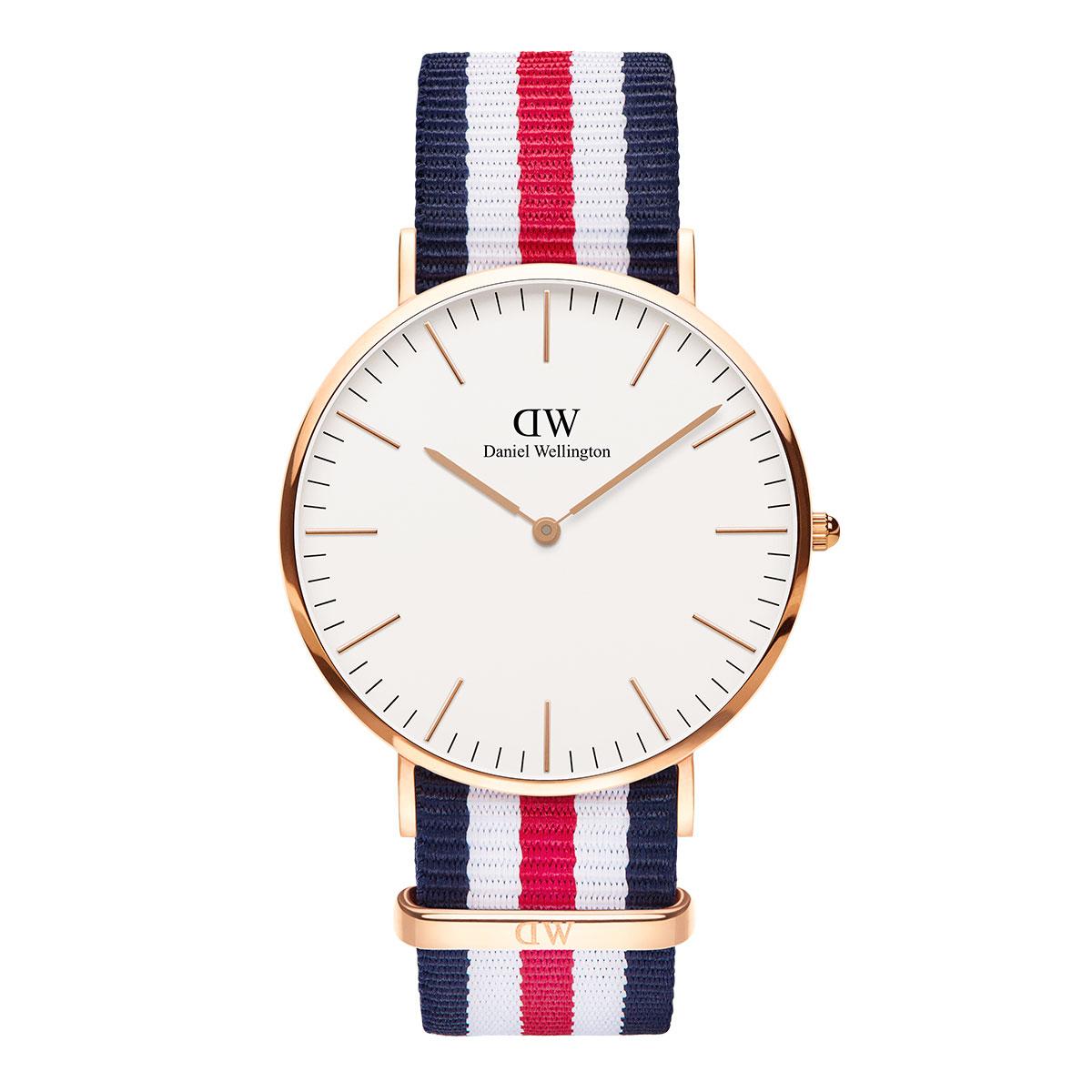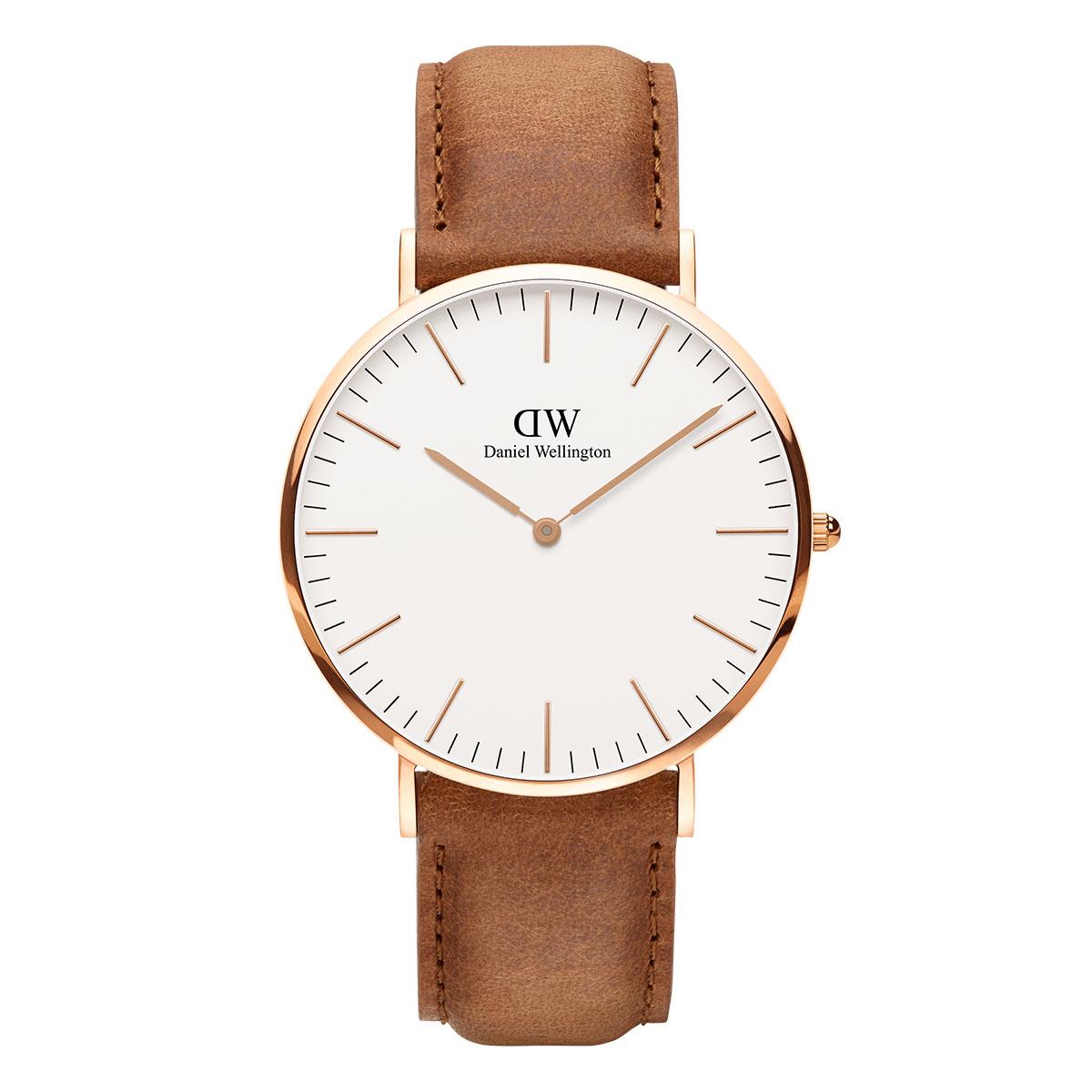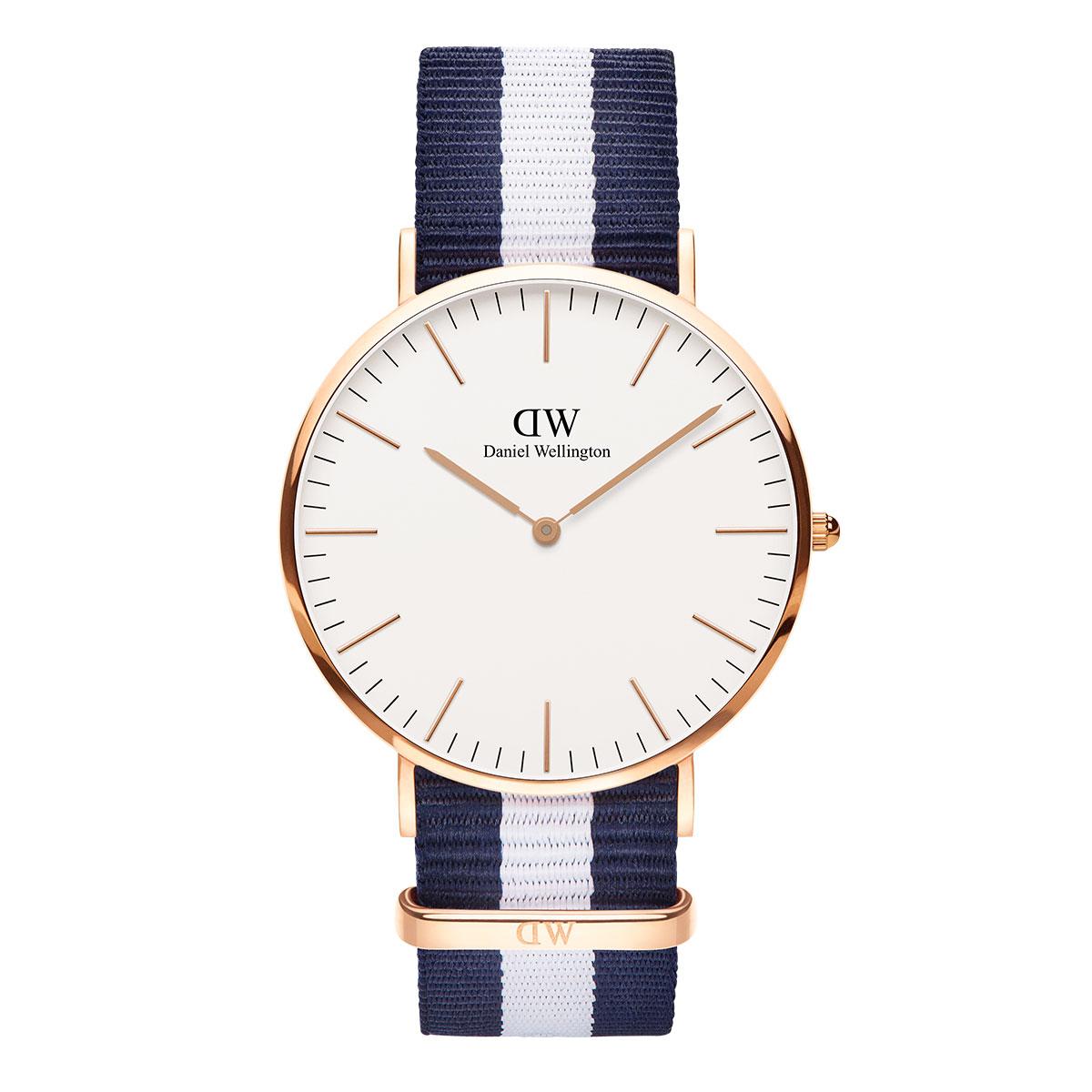 Next up was the Dapper St. Mawes 34mm. Being that DW is a company priding itself on subtlety, the Dapper model was similar to the Classic with small variables making all the difference in the world. The beautiful quartz hands, for example, are a stunning shade of deep blue. Instead of small bold lines to mark the hour, there's a circumference of ornate Roman numerals, as well as a date display at the bottom. It comes with a choice of a silver or rose-gold case and, as always, the smooth leather straps are interchangeable.
The brilliance of the Dapper St. Mawes model is the same brilliance fueling DW at large–an emphasis on small, elegant details that leave explosive impressions in their wake. Adding to the irresistibility of it all is a tremendous price point, a genuine lightness on the wrist, a dash of personal customization and a look so clean you almost want to stow the watch behind a glass case and simply marvel at it.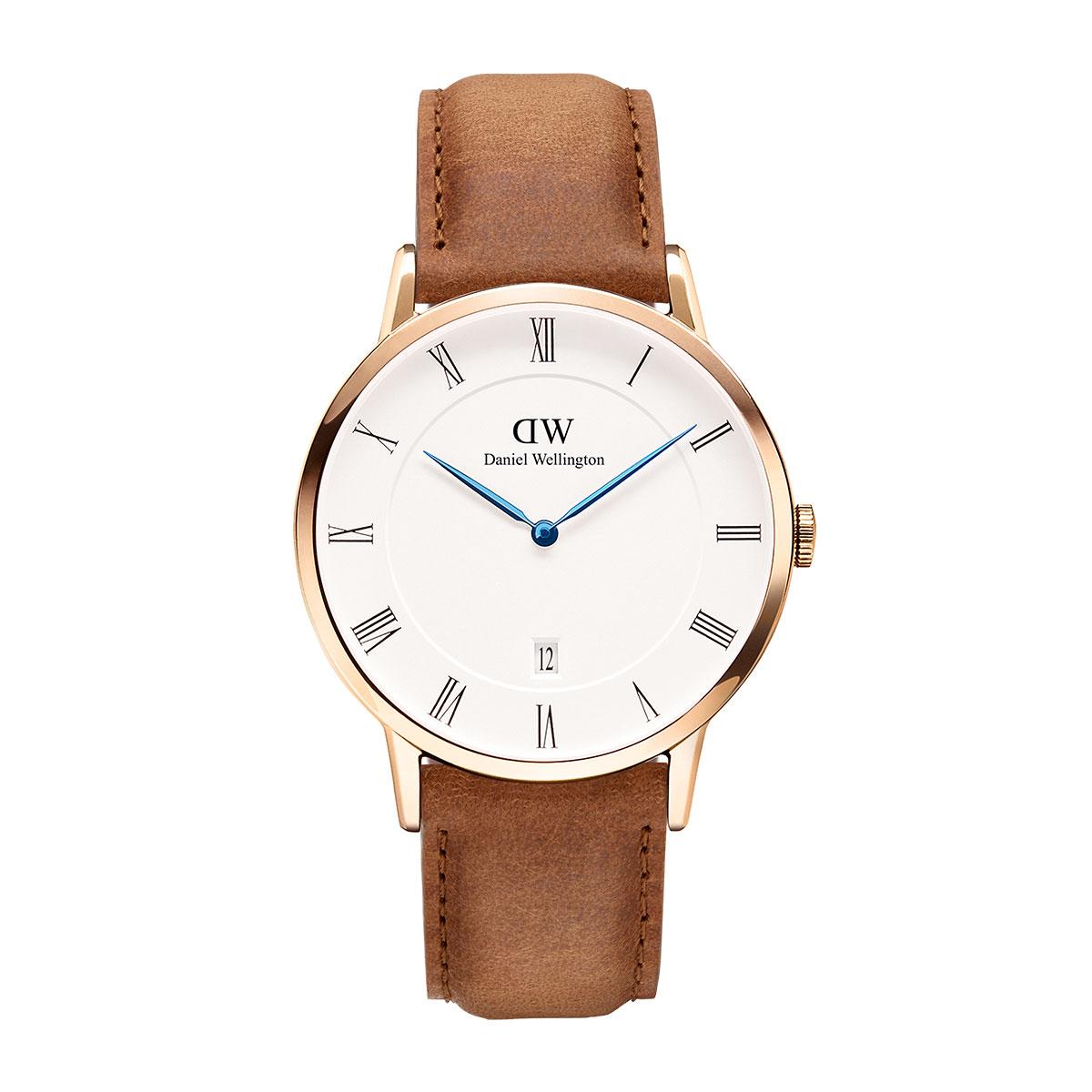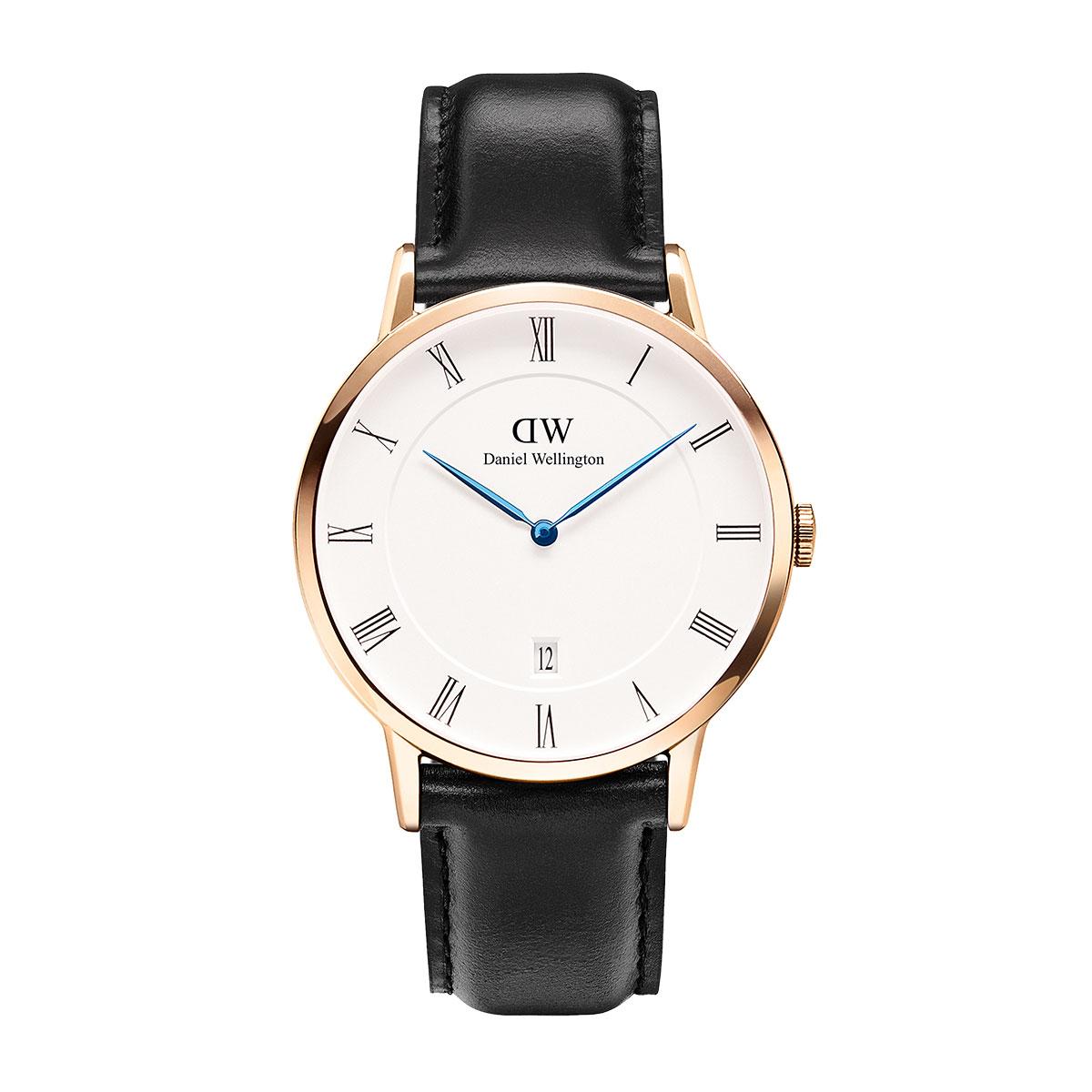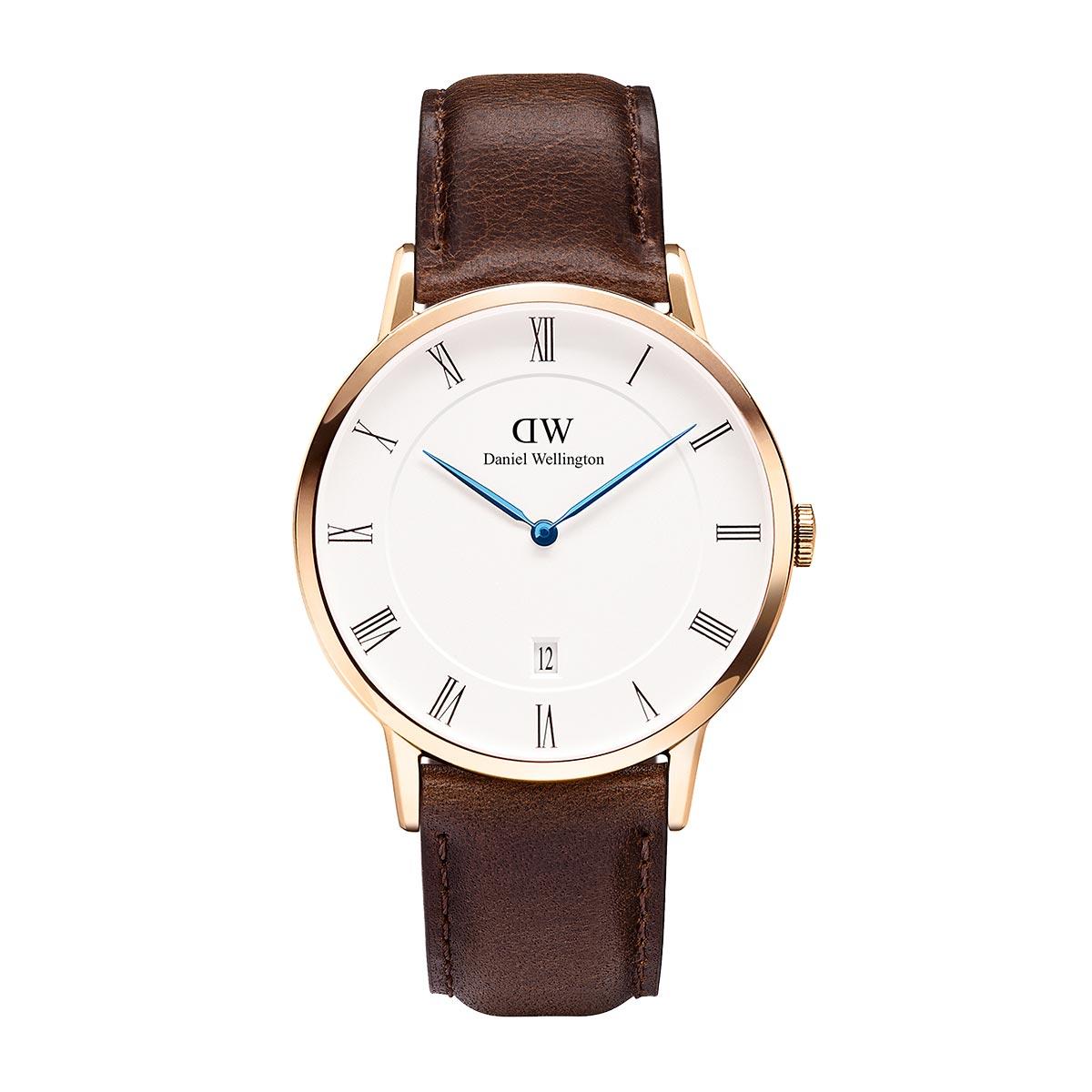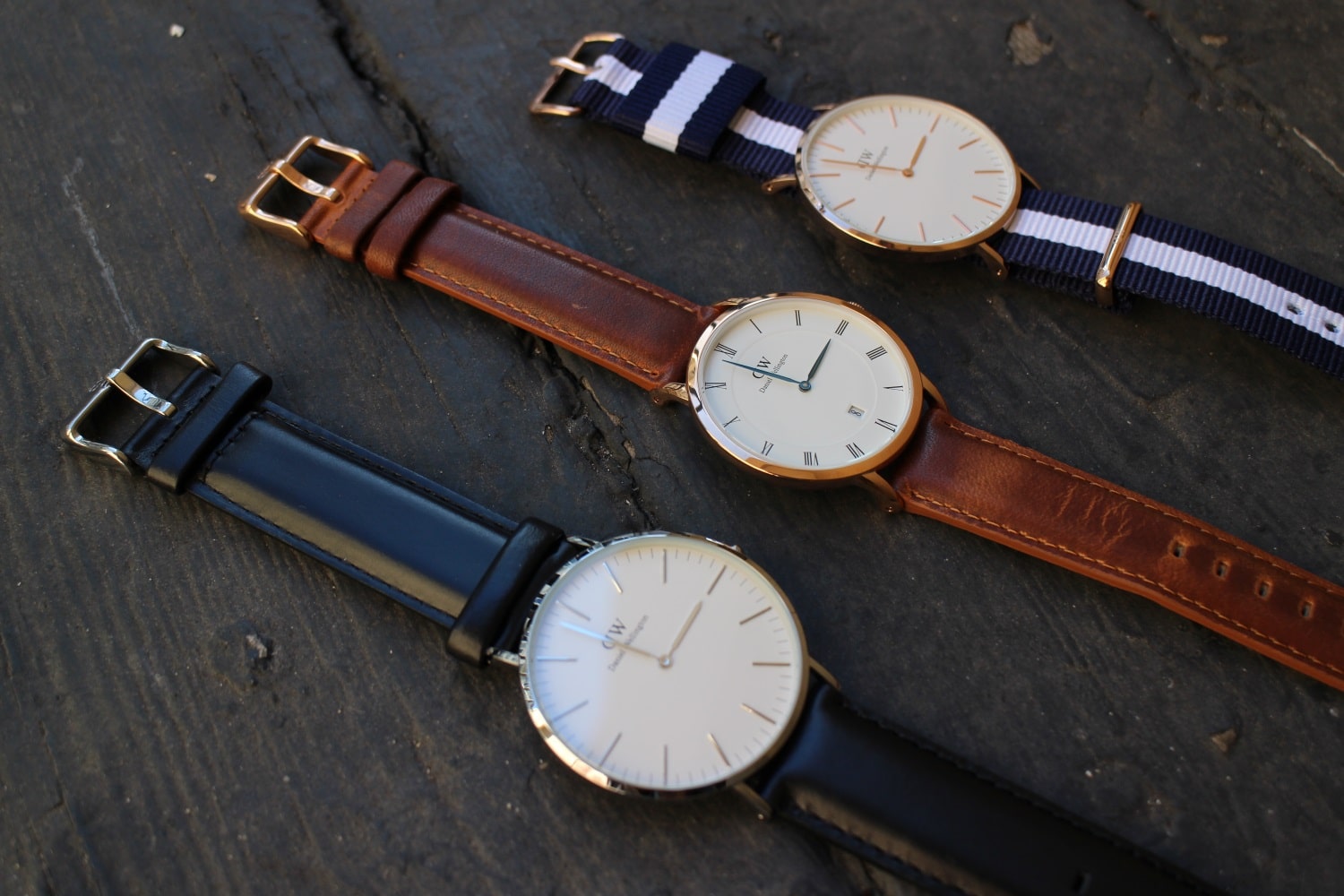 These days, most companies are racing to add a zillion new features onto every gadget. We're personally thankful that some companies go in the opposite direction, asking themselves what they can take away in order to achieve the best results. And when you see minimalism done well, you get filled with an indescribable sensation, a revelation of being, as if the product has transferred the aura of all those things left unsaid directly into your soul. DW firmly understands that less is more, a philosophy that will bring them tons of success in the years to come.
---
You'll also like: 
Daniel Wellington Dapper Collection
Daniel Wellington Classic St. Andrews Collection
40 Best Minimalist Watches for Men
---