The Man of Many office is abuzz this morning with much of the team acting like kids who've had too much sugar for their Christmas breakfast. That's because the big day is finally upon us. After months of prep work and anticipation, our very own limited edition Man of Many x Westward American Single Malt Whiskey launches today.
Created in collaboration with the award-winning Portland-based Westward distillery, the whiskey uses an exclusive barrel selected by Man of Many co-founders Scott Purcell and Frank Arthur. Bottles are only available to Man of Many's Australian readers and those looking to snap one up should head over to The Whisky List as quickly as possible. With a grand total of just 300 bottles available to purchase, these bad boys will go fast, so make sure you wrap your hands around this limited release before we do. 
For those who do manage to snuffle up the whiskey, we're confident you won't be disappointed. Coming from an exquisite batch, this specific single barrel of Westward American Single Malt was selected with guidance from Miles Munroe, Westward's master distiller. It expertly balances notes of malted barley, crème brulée, and rich toffee, with an underlying beer-based character that's become one of Westward's calling cards. Sweet malt carries through the stout-like finish, which goes big on chocolate, coffee, and toasted almond. 
Bottled at 100 Proof (50% ABV), the whiskey's extra proof points help level out its sweeter edges, generating more depth and complexity. We're very proud to have our name on such a great whiskey, particularly one from a distillery like Westward, which is helping to put American single malts on the map.
Once these bottles are gone they're gone, so be sure to get your hands on one before it's too late. In the meantime, we'll try to get our excitement under control enough to quietly enjoy a little of the whiskey we've spent so long working to bring to you all.  Saying that, whiskey can be quite daunting to the uninitiated. If it's something you're yet to fully explore and you'd like to learn more, why not discover what makes Westward whiskey so special?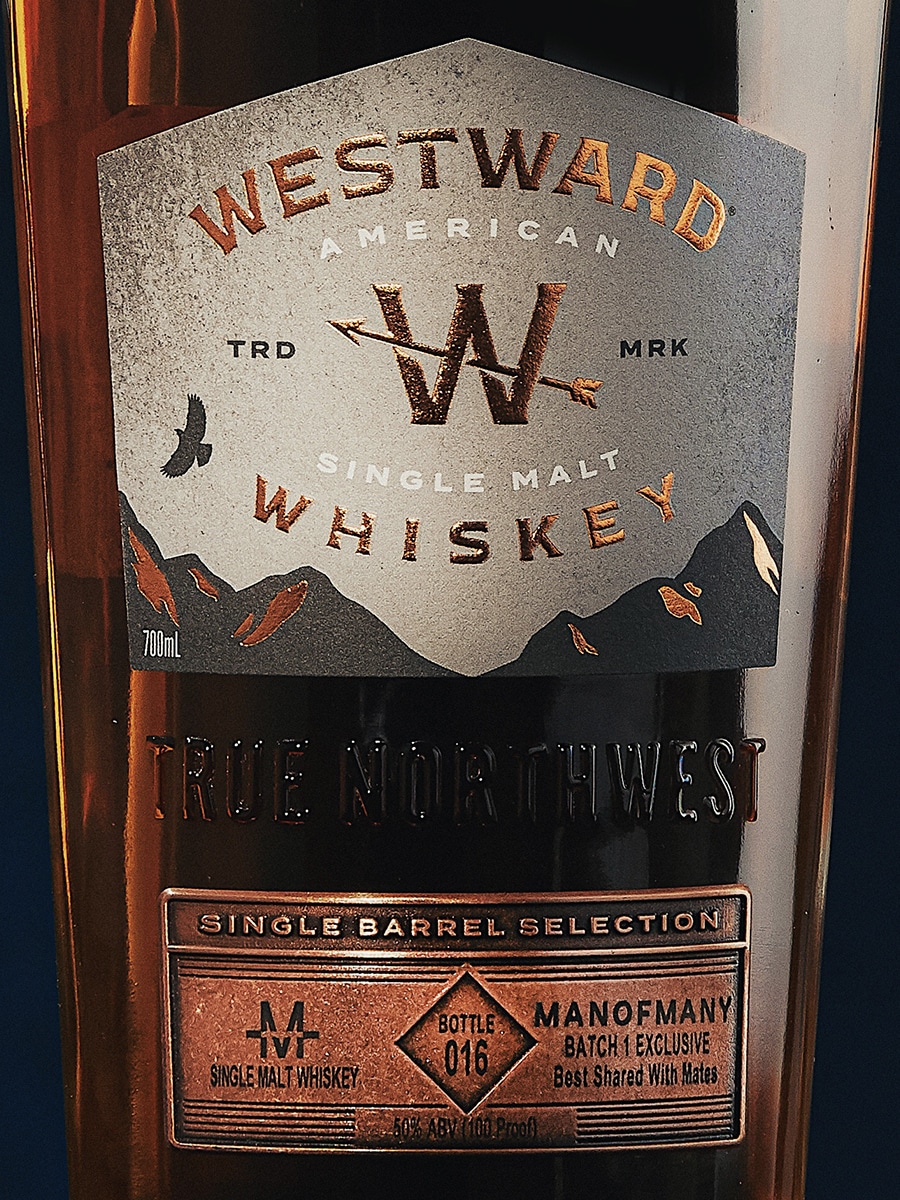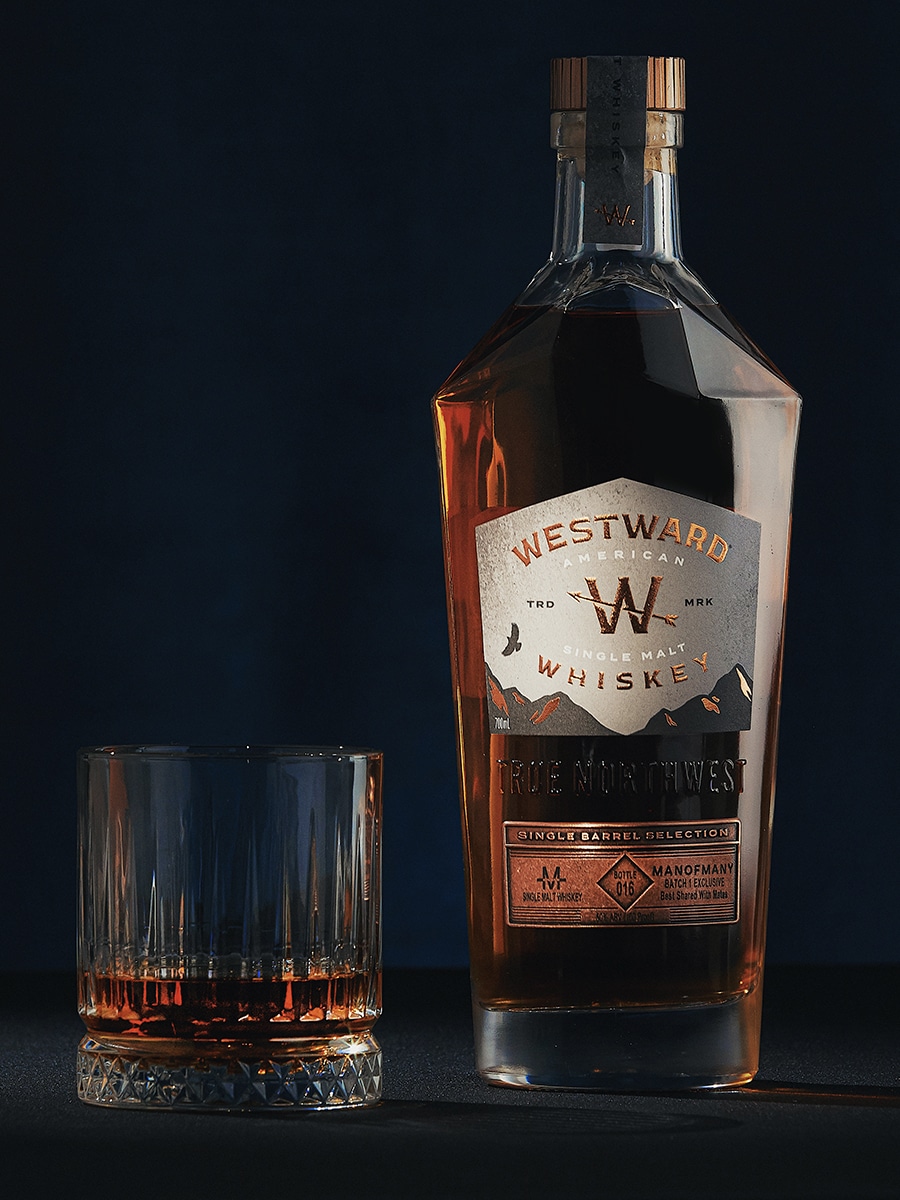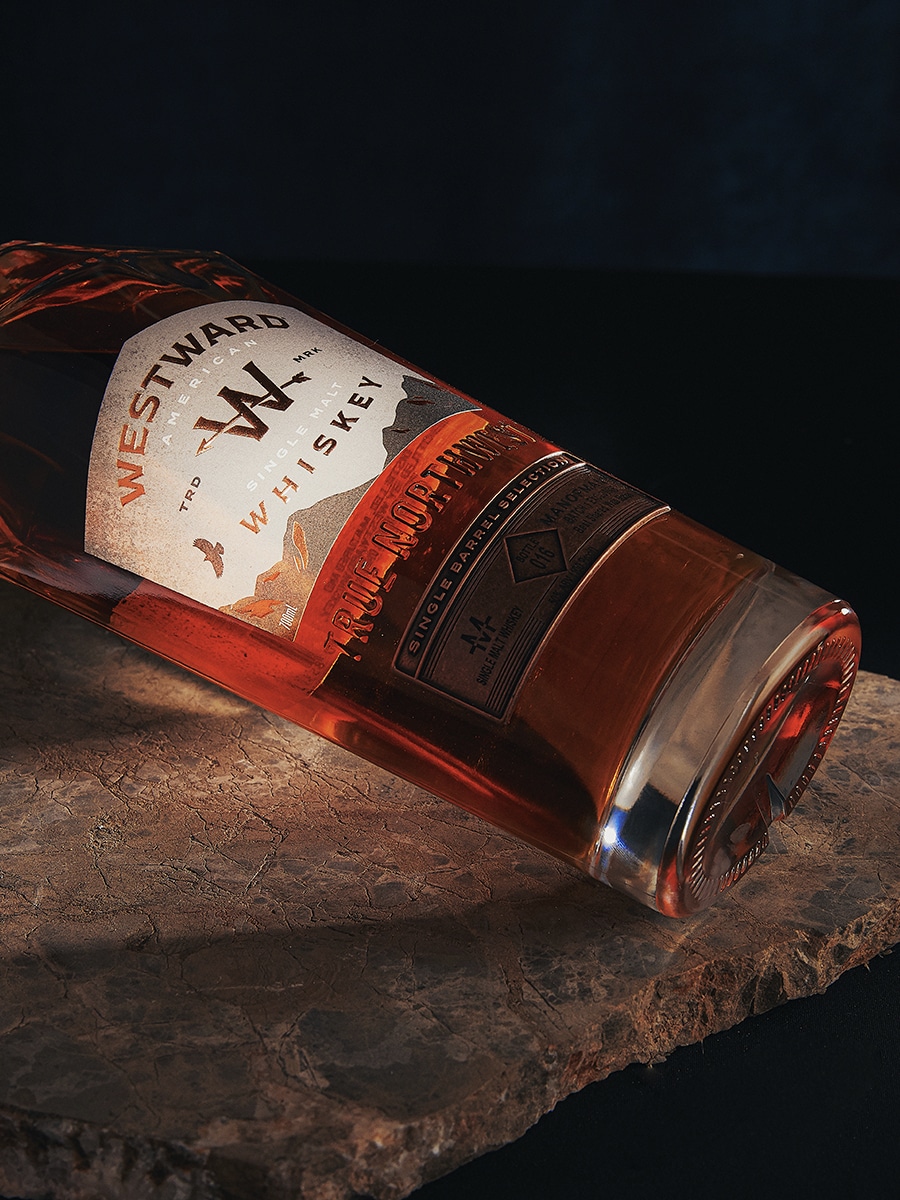 Westward x Man of Many Single Barrel Details
ABV: 100 Proof (50%ABV)
Country: USA
Region: Portland, Oregon
Size: 700ml
Style: Single Malt
Price: AUD$175
Tasting Notes
Nose – A burst of orange peel citrus cut through subtle and sweet stone fruit aroma
Palate – Rich and flavourful, there are a decadent toffee and crème brulée notes, complemented by a robust malt
Finish – A warming toasted almond finish that lingers in the mouth