14 Most Luxurious Day Spas in Melbourne
Melbourne, Australia's cosmopolitan jewel, our very own proverbial 'city that never sleeps'. There's always something new and unexpected happening in this bustling town, but where do you go when you need a rest from hectic chaos of the city? A place to recharge, rewind and rejuvenate? Well look no further, because luckily for you, we've listed the 14 best day spas Melbourne has on offer. Whether you've never been to a spa or are a frequent patron, this list will guide you through the best and most luxurious day spas in and around Melbourne.
---
You'll also like:
15 Best Japanese Restaurants in Melbourne
Best Outdoor Gyms in Melbourne
10 Best Whisky Bars in Melbourne
---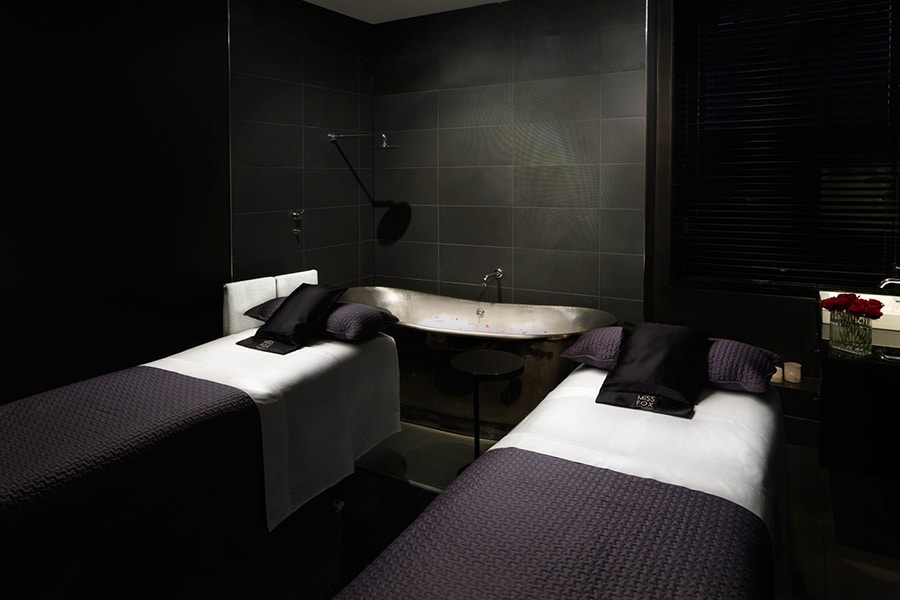 Miss Fox
Miss Fox Day Spa Melbourne is not just for women, men are welcome to partake in one of Miss Fox's men's spa treatments. Spread over three floors and 8 luxury treatment rooms, Miss Fox offers up one of the best and most luxurious day spa packages Melbourne has available. Get a men's facial from one of the expert skin therapists or try one of their Awaken Rituals including the Everything in the Sky Ritual. Starting from the feet, you'll be cleansed, scrubbed, wrapped and soothed with aromatic oils and tension melting massages.
Lvl 1-3 285 Little Collins Street, Melbourne VIC 3000 – ph: (03) 9028 0350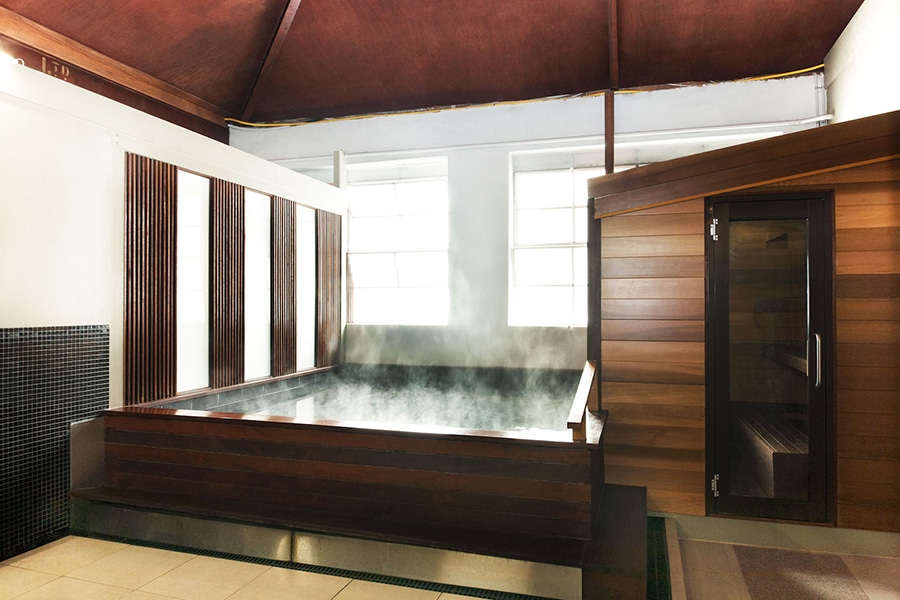 Onsen Ma
Onsen Ma Day Spa Melbourne promises the experience of an authentic Japanese bathhouse. The act of bathing is one that is steeped into Japan's culture and history and is believed to cleanse the body and spirit. Relax with one of Onsen Ma's day spa packages right in the heart of Melbourne. Men can enjoy their own separate public bath to wash away the stress and tension then hit the sauna. Afterwards, a shiatsu massage, one of Japan's most notorious forms of massage to help relax and sooth the body.
Level 1/12-18 Meyers Pl, Melbourne VIC 3000 – ph: (03) 9663 8777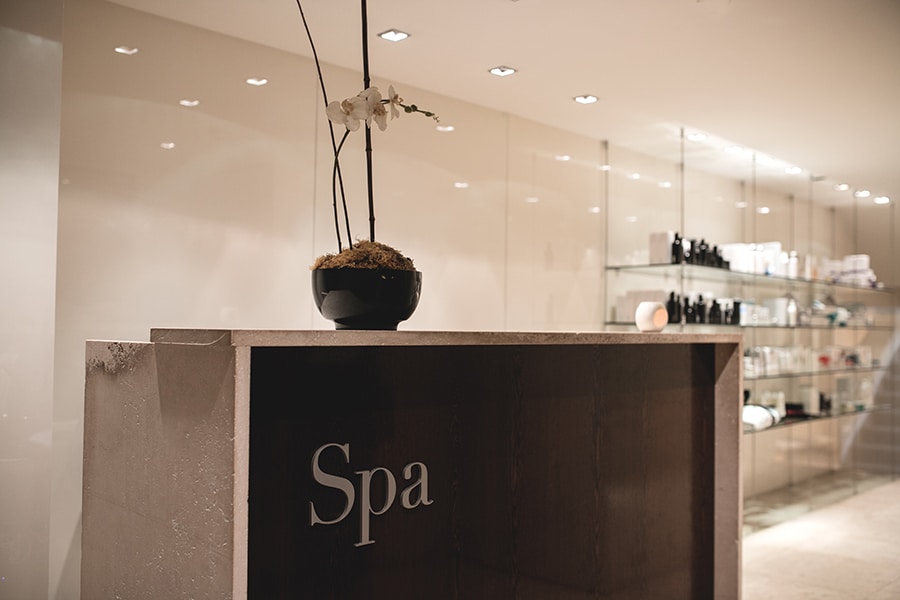 The Lyall Spa at The Lyall Hotel
If you're after a more holistic approach, The Lyall Spa at The Lyall Hotel is your go to day spa in Melbourne. With their new menu of therapeutic treatments, you're sure to find something for your men's massage needs. Try the Sodashi Jetlag Recovery which includes a re-energising back massage, Himalayan salt exfoliation and a rejuvenating facial. From treatments like Chakra Balancing Treatment to the Arabian Oud Renewal Therapy, you're sure to find a unique and holistic package to suit your men's spa and facial needs.
16 Murphy St, South Yarra VIC 3141 – ph: 1800 338 234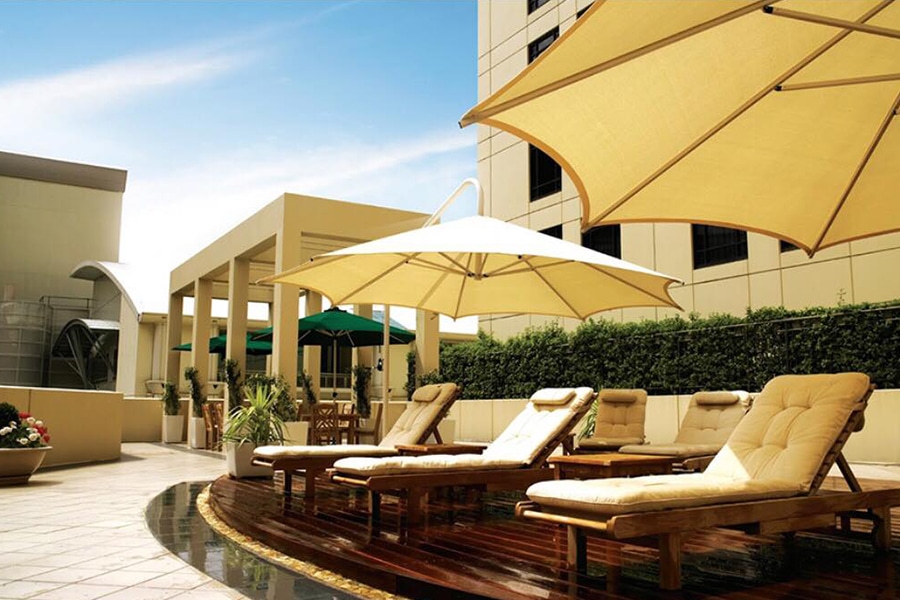 Park Club Health & Day Spa at The Park Hyatt
At the luxurious Park Hyatt, the Park Club Health and Day Spa Melbourne offers an inspiring range of men's spa treatments. If you're after a fully comprising day of luxury, then The Park Hyatt can deliver. From valet parking and infinity pools to steam rooms  and imported skincare products, you're sure to leave feeling relaxed and satisfied. The Maintenance package, a part of the Gentleman's Retreat offers a deep tissue massage as well as a men's facial using USPA skincare. The Recharge package is a cleansing and exfoliating treatment for the whole body, including a relaxing men's massage and facial.
1 parliament Square, Off Parliament Place, Melbourne VIC 3002 – ph: (03) 9224 1222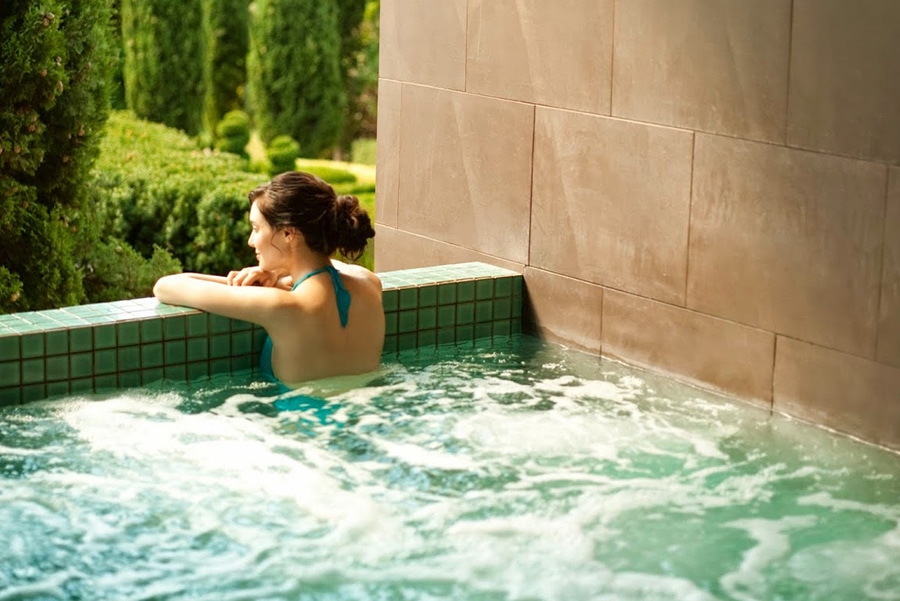 The Mineral Spa at Peppers Mineral Springs Hotel
Daylesford and Hepburn Springs are best known for its countryside, dotted with spas and relaxing retreats. So it's no wonder that one of Australia's most acclaimed and awarded natural mineral spas would be found right here in Victoria's spa country. The Mineral Spa invites you to take a soak in the local natural mineral waters and have a rejuvenating full body massage at one of the best day spas Melbourne has to offer.  If you're more of a night owl, The Retreat offers night bathing. Relax in pools of natural mineral water heated to a cozy 38 degrees.
124 Main Road, Hepburn Springs VIC 3461 – ph: (03) 5348 2100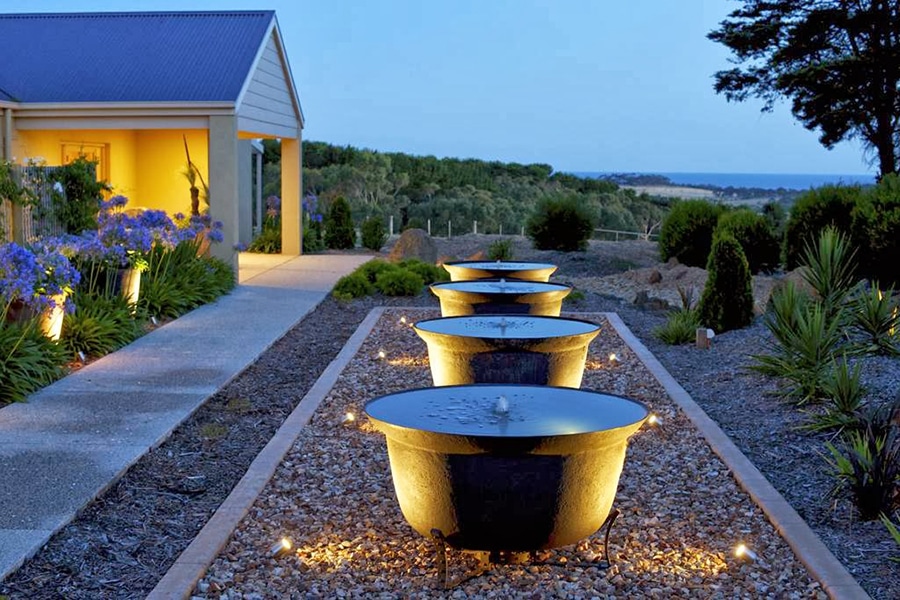 Saltair Spa
Surrounded in Torquay's natural beauty just southwest of Melbourne, Saltair Spa is a seaside sanctuary equipped to lull you into a realm of relaxation. Men are encouraged to partake in one of the many spa packages dedicated to providing ultimate relaxation. Deep tissue sports massages, men's facials and male grooming are just some of the delectable treats you can expect from this male day spa experience.
50 Ashmore Road, Torquay VIC 3228 – ph: (03) 5261 9977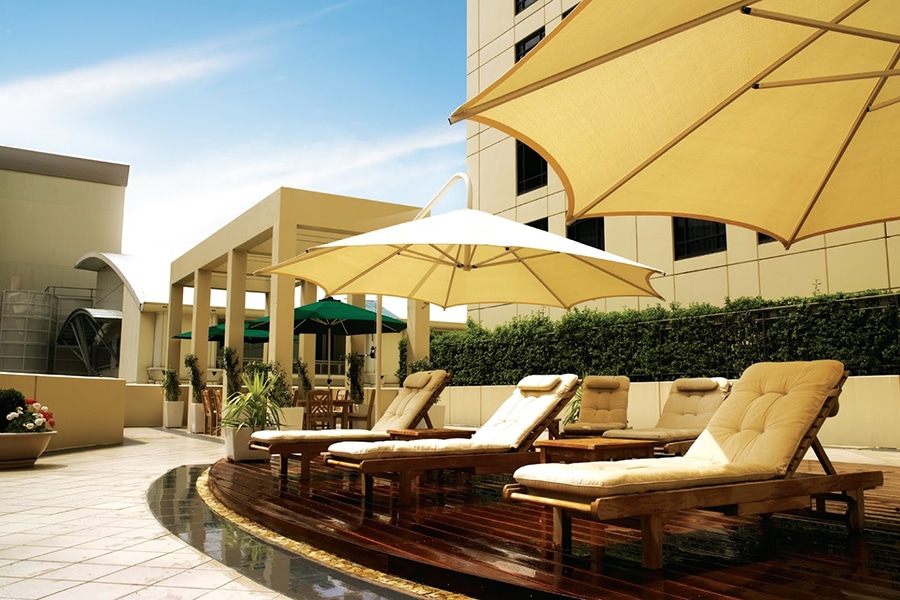 Piaf Day Spa
If a rainforest setting is your thing, then Piaf Day Spa in Melbourne's Yarra Valley will be right up your alley. Get out of the city smog and breathe in the fresh air from the calm and soothing setting of Piaf Day Spa. Treatments include a revitalising men's facial 'Homme', hot stone massages to melt away those knotted muscles and many other specialised day spa treatments and body rituals.
711 Don Road, Healesville, Yarra Valley VIC 3777 – ph: (03) 5962 2797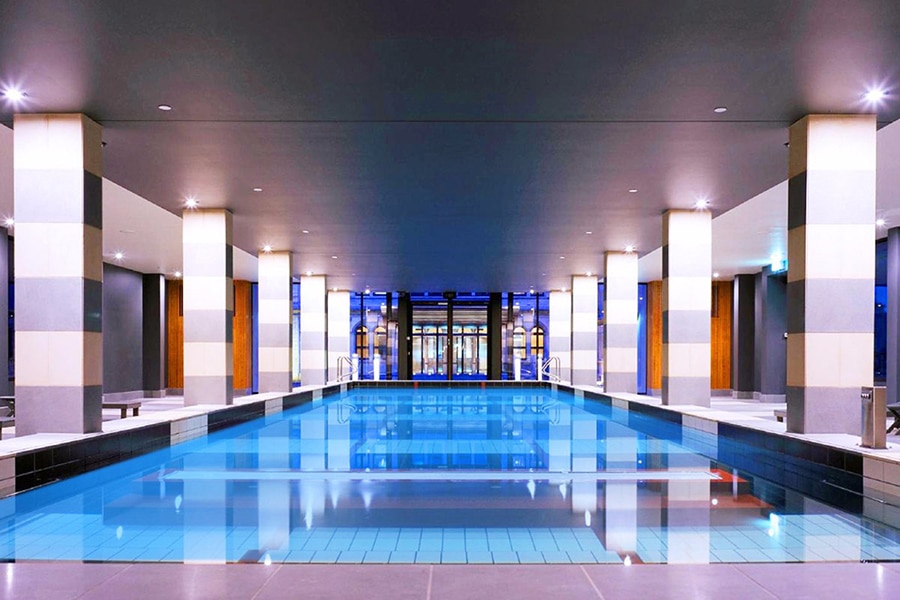 Werribee Mansion Spa
One of the most exclusive day spas Melbourne has on offer is at the illustrious Mansion Hotel at Werribee Park. Boasting 4 hectares of sprawling gardens, this Italianate mansion turned hotel provides a luxurious respite for those seeking ultimate opulence and relaxation. You can enjoy a male day spa experience with their specially curated men's spa menu, including the Blissful Back Ritual, the Men's Only Massage and the Skin Fit men's facial.
Gate 2, K Road, Werribee VIC 3030 – ph: (03) 9731 4000

Hepburn Bathhouse and Spa
The Hepburn Bathhouse and Spa located in the beautiful surrounds of Hepburn Springs, combines mineral bathing and spa therapies to ensure a relaxing and detoxifying spa experience. The Mankind ritual is a specially concocted regime specialising in men's facial and spa treatments, including a private mineral bath, men's massage. Alternatively, if you're looking for a men's grooming specialty, you could try the Men's Business package. This includes a special beard conditioning treatment, men's facial, head massage and traditional shave.
Mineral Springs Reserve Road, Hepburn Springs VIC 3461 – ph: (03) 5321 6000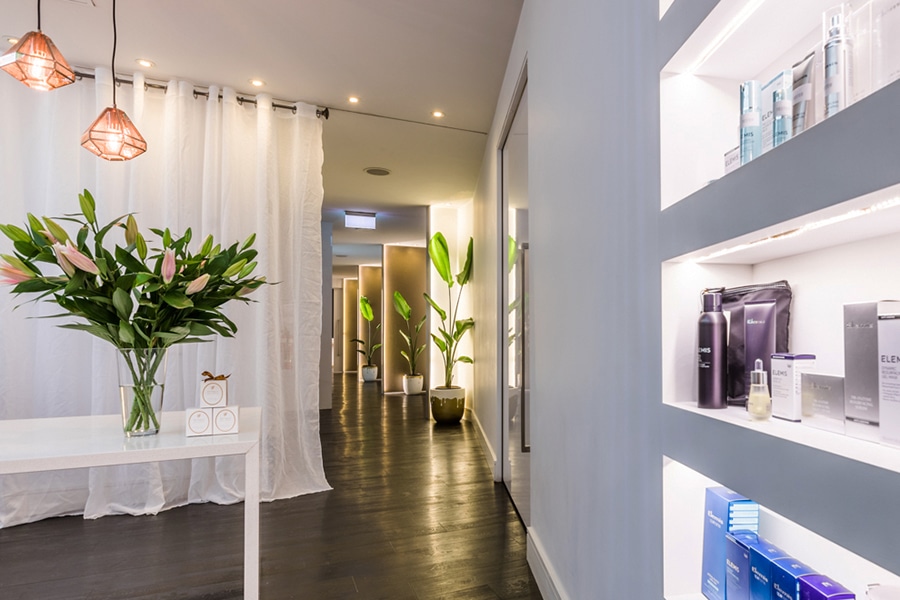 Botanica Day Spa
Inside the foyer of the Intercontinental Melbourne The Rialto, Botanica Day Spa Melbourne offers a luxurious and relaxing retreat, away from the hustle and bustle of Melbourne's streets. If you're after the ultimate male day spa treatment in Melbourne look no further. Using luxury brand Elemis skincare, the Men's High Performance Skin Energiser maximises skin regeneration using multi-dynamic men's facial massage techniques.
495 Collins Street, Melbourne VIC 3000 – ph: (03) 9620 5992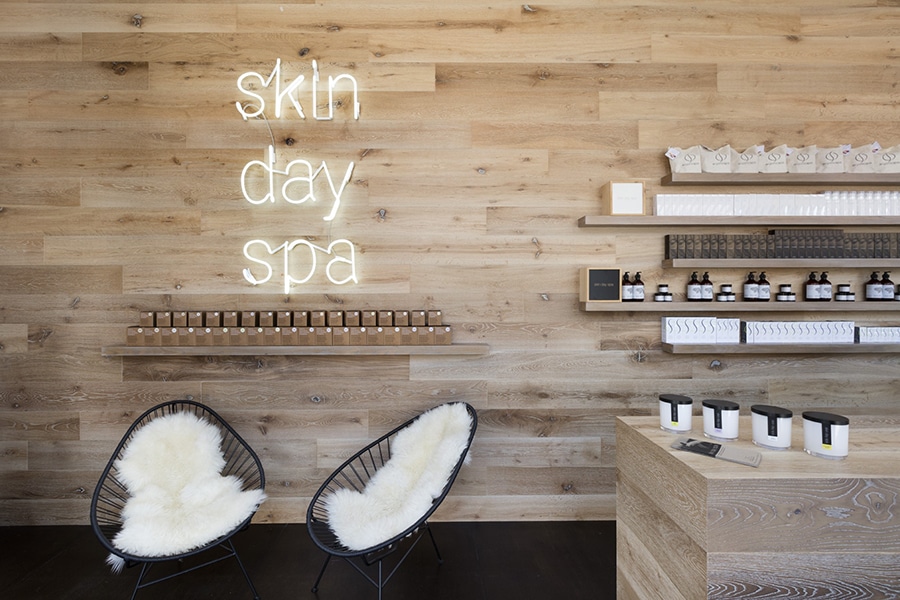 Skin Day Spa
Skin Day Spa Melbourne is comprised of serene treatment rooms devoted to offering expert day spa and facial treatments. Focusing mainly on skin treatments, the Skin Day Spa also offers massage therapies and in depth evaluations to discover what your skin exactly needs. For the modern man who likes to take care of his face, get a men's facial treatment like the Glycolic Facial Refiner or for a little something extra try the Super Hydrating Spa Escape which promises "the most massage you could imagine in one facial".
147 Chapel Street, St. Kilda VIC 3182 – ph: (03) 9534 7666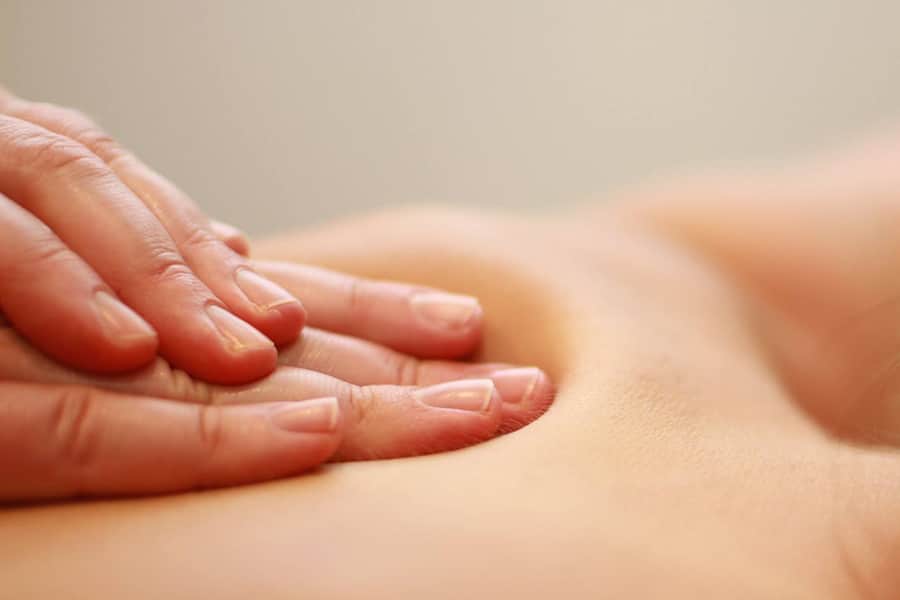 Innerdaze
On the Mornington Peninsula, Innerdaze day spa is just south of Melbourne city and cultivates a beachy spa experience.  Being literally a stone's throw from Main Beach, the spa treatments reflect its environment with packages like Beach Rescue; A full body coffee scrub with a relaxing massage and organic facial. A joint partnership with Peninsula Hot Springs means you can also take advantage of priority bathing passes which can be utilised day or night without booking.
 2/2275 Point Nepean Rd, Rye VIC 3941 – ph: (03) 5985 1155
Natskin Spa
If variety is what you're after, you've come to the right place. Natskin Spa offers an impressively large range of luxurious treatments and day spa packages in Melbourne's Yarra Valley. Homme for men is an intensive treatment specifically designed for the ultimate men's spa experience. Dedicated to anti-ageing, deep cleansing and a indulgent facial and scalp massage, you'll be floating on a cloud for the rest of the day.
1309 Melba Highway Yarra Glen, Yarra Valley VIC 3775 – ph: (03) 9730 2866
Sakura Lounge
The Sakura Lounge located in the heart of the city, offers some of the best value day spa packages in Melbourne. This Japanese inspired day spa promises a journey towards inner peace at their progressive natural healing center. Take time out of your busy schedule to relax with one of Sakura's day spa treatments, like the Head to Toe package which includes a traditional Shiatsu massage, head and foot massage and facial treatment specially formulated by Babor for the Sakura Lounge.
8-10 Warburton Lane, Melbourne VIC 3000 – ph: (03) 9642 3663
---
You'll also like:
18 Best Hidden Bars in Melbourne
17 Best Barber Shops in Melbourne
14 Best Tailors and Bespoke Suit Shops in Melbourne
---