2019 Christmas Gift Guide – Luxury Lover
For those who like to spoil themselves and others during the holidays, we've got just the Christmas gift guide for you. Putting you and your loved ones in the lap of luxury, it features top-shelf products from brands like Ralph Lauren Home, Lorenzi Milano, Celestron, LUZLI, and Asprey. Truffle shaver, anyone? Or how about an elegant leather chess set? You'll find all that and much more on the following list, which culls most of its products from premium retail hub Mr. Porter. We thus present a Christmas gift guide for all lovers of luxury. Act quickly because most of these products are extremely limited in supply and selling out fast.
You'll also like:
2019 Christmas Gift Guide – The Horologist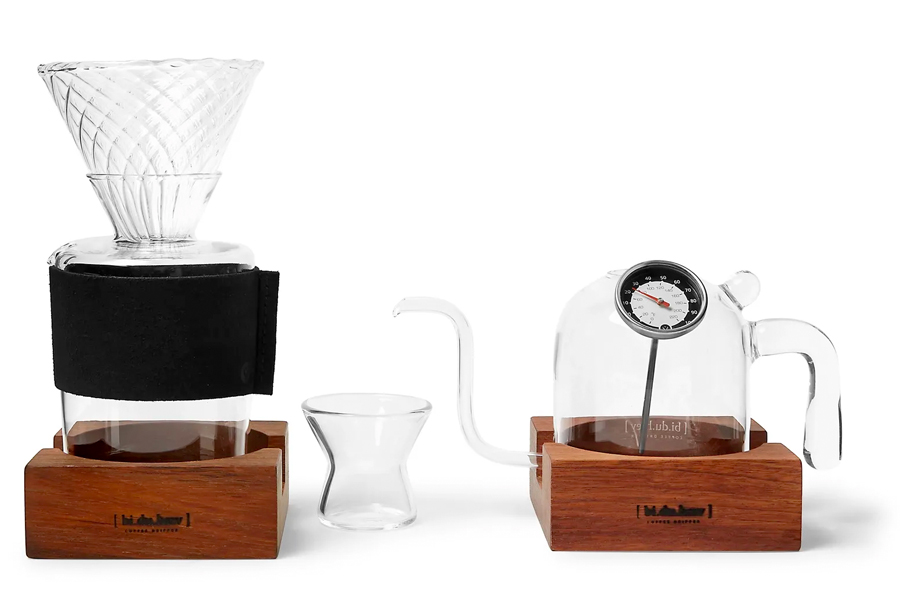 bi.du.haev MAAN Hand Drip Coffee Set
In Partnership with MR PORTER
Whether we choke down whatever a barista puts in front of us or spend hours painstakingly crafting the perfect cup, most of us start our day with a much-needed coffee, and as more and more of us become aware of the magical drink's intricacies, more and more are less likely the tolerate the former.
This MAAN Hand Drip Coffee Set, available on MR PORTER, is one of the most stylish, well-constructed and practical ways to ensure the first coffee of the day is the best one possible, and includes a glass kettle with a uniquely curved spout that never spills, diamond-patterned dripper, thermometer and Merbau wood stands.
Buy it here (AUS) Buy it here (US)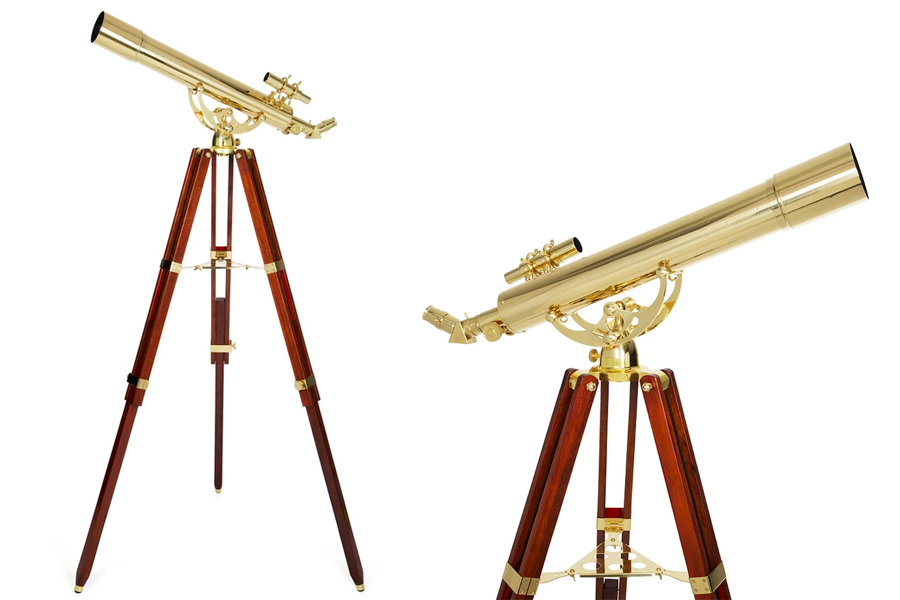 Celestron Ambassador 80mm Brass and Mahogany Telescope
In Partnership with MR PORTER
Even the man who has everything probably doesn't have a telescope, and if he does, it's probably not as cool as this one listed on. This fine example from Celestron is powerful enough for both terrestrial and astronomical observations, and comes in brass and mahogany, making it the perfect corner piece for any self-respecting gentleman's study, balcony or observation deck.
Offering up to 189x zoom magnification, it comes set on a rotating cradle altazimuth mount with a fully adjustable mahogany tripod.
Buy it here (AUS) Buy it here (US)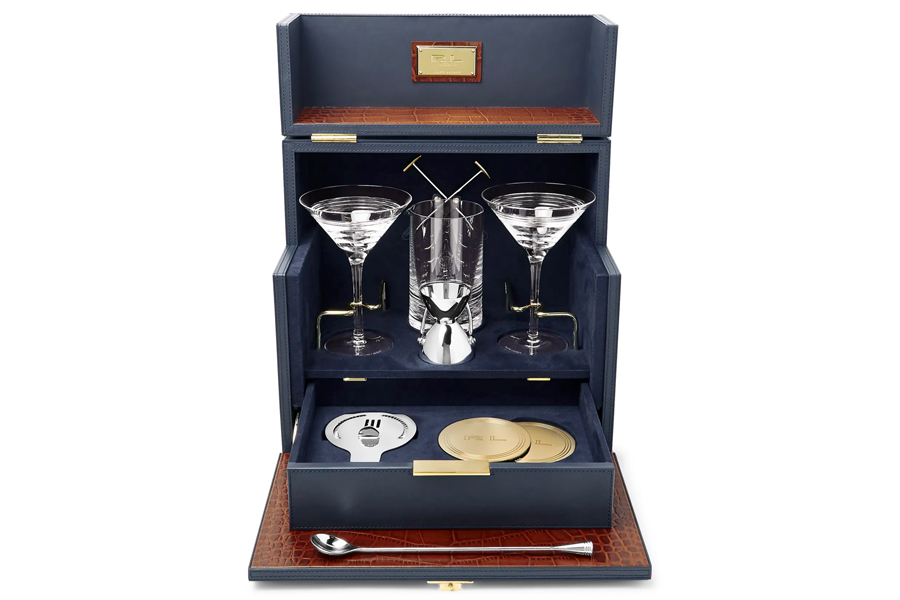 Ralph Lauren Home Parker Mix Box
In Partnership with MR PORTER
Inspired by Chicago's acclaimed 'RL' restaurant, Ralph Lauren Home's 'Parker Mix Box' will definitely have you sipping in style. Taking the martini experience to new heights, it features handcrafted crystal barware and a slate of mixing accessories. Throw in the hand-stitched leather holding case and you have yourself one truly elegant bar set. The only question left is: shaken or stirred? Available from MR PORTER.
Buy it here (AUS) Buy it here (US)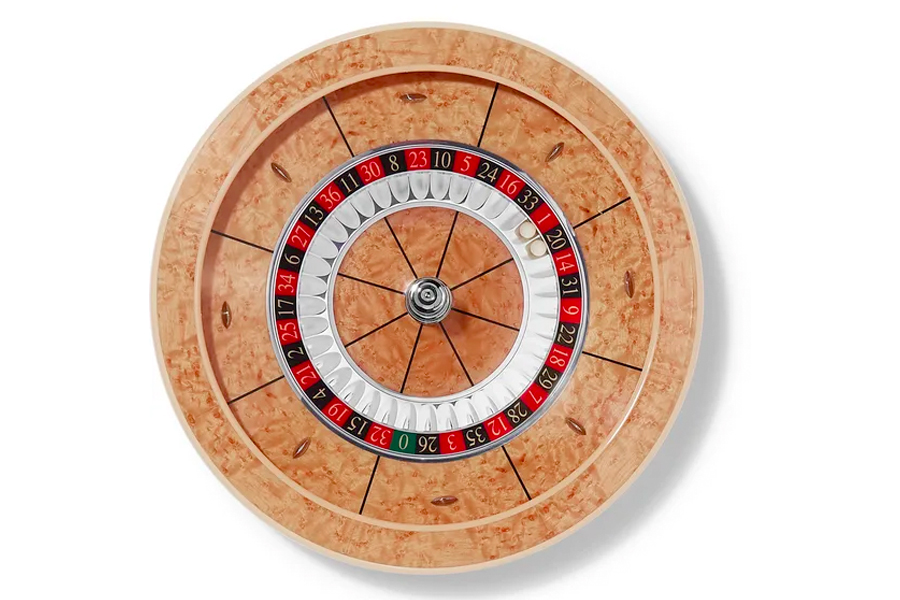 William & Son Maple Veneer Roulette Wheel
What to get the man (or woman) who has everything, one might ask? The answer could very well be this superior roulette wheel from Maple & Son. Perfect for game night or as a decorative piece, it features a smooth maple veneer and felt playing board. Everything has been carved and polished in the UK by the brand's seasoned artisans, with a downright impeccable aesthetic to show for it. If the price tag doesn't make you blush, pick this one up for your favourite gambler and quickly (because there's only one left).
Buy it here (AUS) Buy it here (US)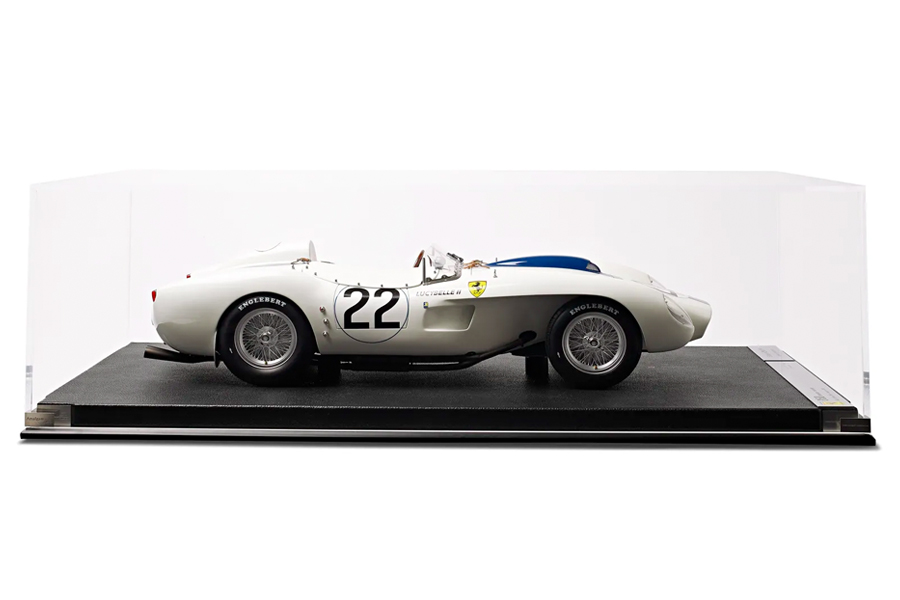 Amalgam Collection Limited Edition Jaguar E-Type Series 1 Model Car
Odds are you're familiar with the Jaguar E-Type Series 1 Coupé, which touts impressive power and a truly iconic design. Suggesting you buy one this holiday season might be asking a little too much, so here's the next best thing. Scaled down to ? the size, this life-like replica takes over 396 hours to make. Not only is it hand-assembled and finished with alloy wheels, but it hosts a functioning hood and doors. Meanwhile, Amalgam's engineers pored over every single detail to ensure the utmost authenticity.
Buy it here (AUS) Buy it here (US)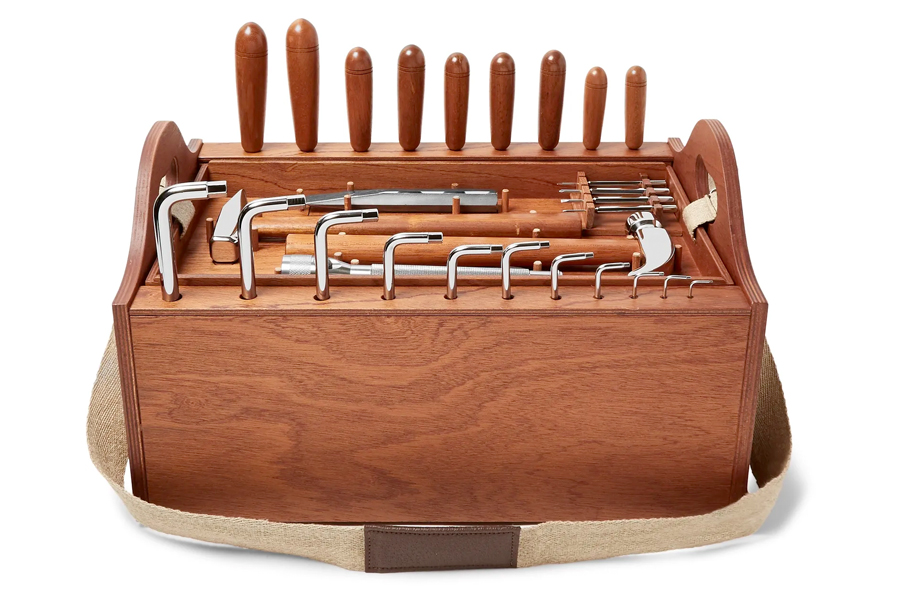 Lorenzi Milano Tool Kit with Mahogany Wood Box
Taking form and function to literal extremes is this exquisite tool kit from Lorenzi Milano. Smart, practical, and sophisticated, it features a full host of essential tools. That includes screwdrivers, hammers, pliers, a torch, wrench sets, scissors, and more. Made in Italy, it comes presented in a mahogany wooden box, where each tool gets its own designated spot. If your friend or loved one has a penchant for handiwork, he'll gasp with delight upon seeing this incredible set.
Buy it here (AUS) Buy it here (US)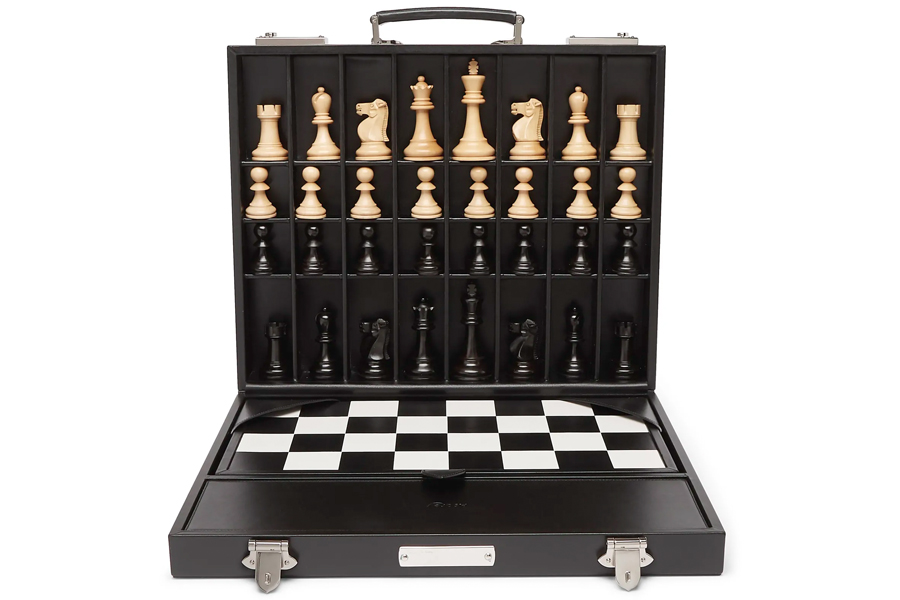 Asprey Hanover Leather Chess Case
Chess is a game of masters and champions and this leather case gives that game the respect it deserves. Features include a foldout board and 32 wooden pieces, all of which comes housed inside a leather case with palladium lock fastenings. Crafted by Italian artisans and designed for seamless transport, this Christmas gift is a chess master's dream come true.
Buy it here (AUS) Buy it here (US)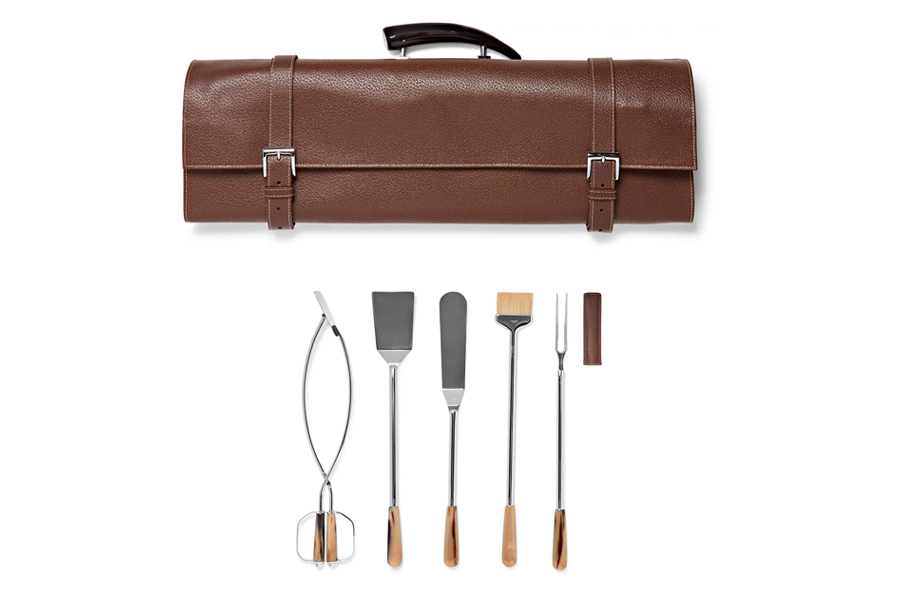 Lorenzi Milano BBQ Set With Full-Grain Leather Case
Lorenzi Milano takes everyday essentials to the topmost shelf of quality and this BBQ set is no exception. Consisting of pliers, two spatulas, a brush, and a stainless steel fork, it provides all the tools one will need to get his grill on. That's all joined by a premium leather case for easy transport. Indeed, you or the griller in your life will be looking for an excuse to whip this thing out, if only to caress that supple leather case.
Buy it here (AUS) Buy it here (US)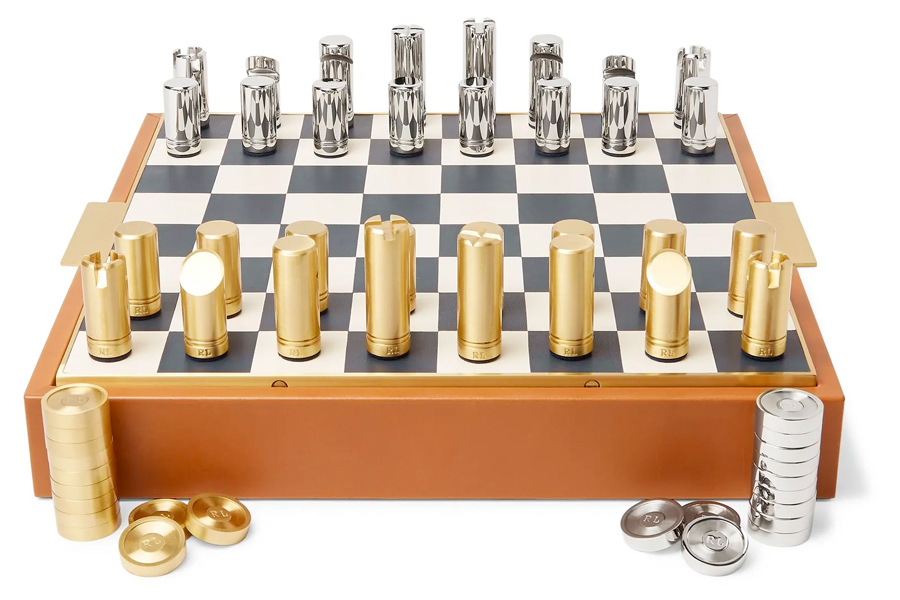 Ralph Lauren Home Fowler Leather Chess Set
Distinguished at first sight, the 'Fowler' chess set from Ralph Lauren Home places cut leather tiles along a polysuede-lined board. On top of that go polished nickel and gold-plated brass pieces, which have been moulded into custom shapes. Everything is entirely made by hand and it shows. The game of chess will never look quite the same.
Buy it here (AUS) Buy it here (US)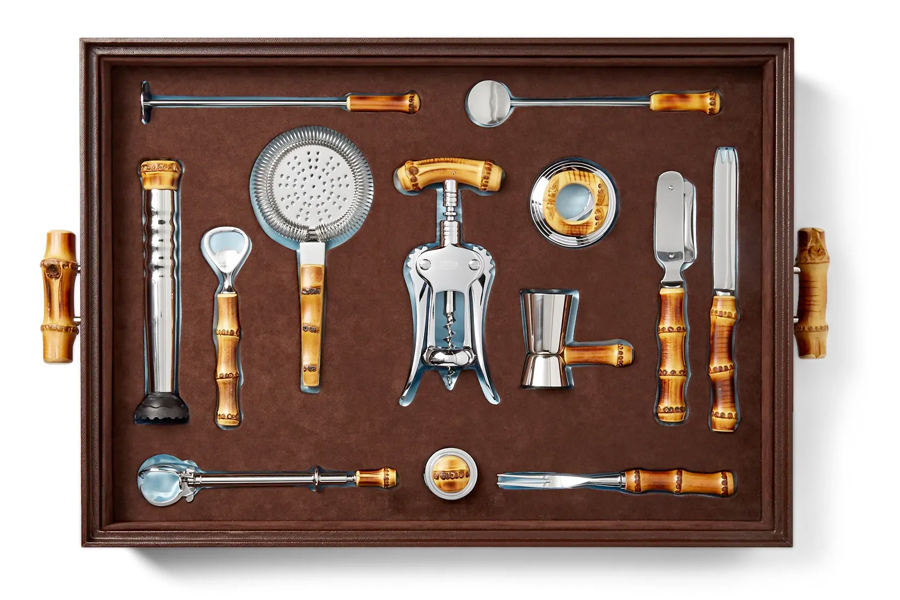 Lorenzi Milano Bamboo and Stainless Steel Bar Set
Raw materials are handcrafted to sheer perfection with this bar set of bamboo and pure stainless steel. Made in a Milanese atelier, it features the following essentials: corkscrew, sugar pestle, cocktail spoon, muddler, bottle opener, strainer, champagne opener and stopper, jigger, lemon knife and fork, bar knife, and ice tongs. Everything comes inside a premium leather covered case with Alcantara lining. The result is a bar set of impeccable distinction and instant identity.
Buy it here (AUS) Buy it here (US)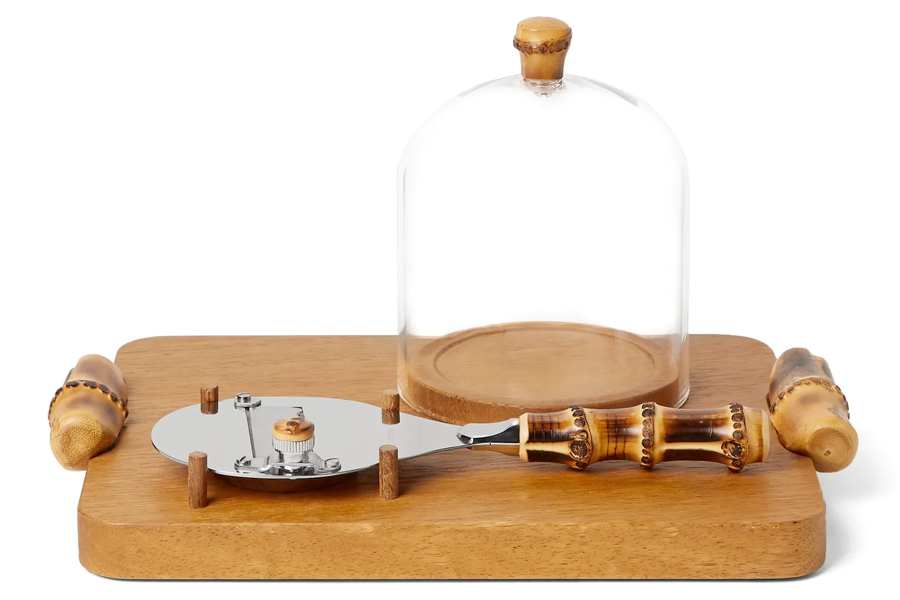 Lorenzi Milano Truffle Shaver Set
If your friend or loved one has a taste for the finer things in life, then he definitely loves truffles. Meanwhile, this truffle shaver set from Lorenzi Milano allows him to take that delicious action onto the homefront, saving lots of money in the process. Handmade from iroko wood and bamboo, it comes with a sturdy tray, stainless steel shaver, and mouth-blown glass dome. Buy this product for your favourite chef and then invite yourself over for dinner on a frequent basis. That's what we like to call win/win.
Buy it here (AUS) Buy it here (US)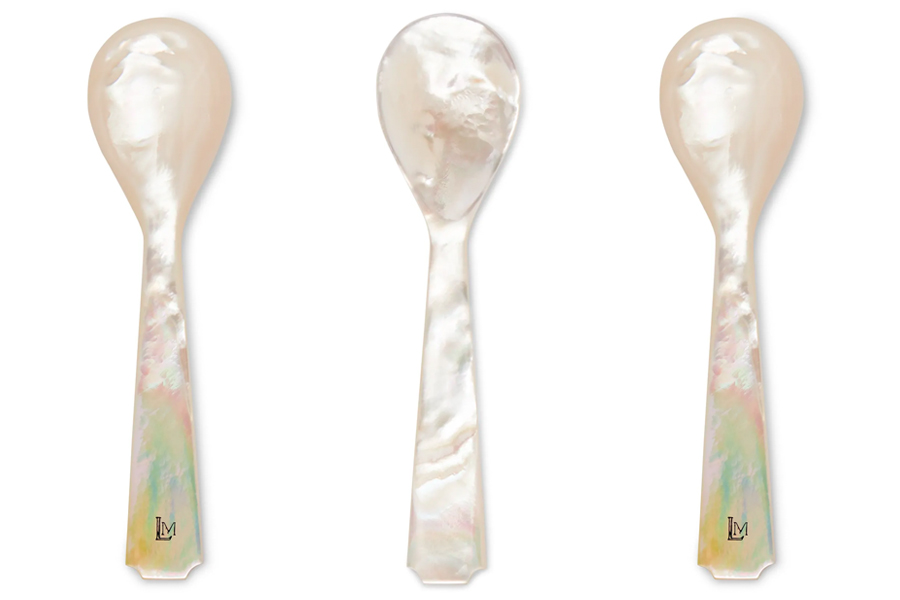 Lorenzi Milano Mother-of-Pearl Caviar Spoon
True caviar is as expensive as it is delicious and loaded with nuance. Suffice it to say, one doesn't want to alter the taste of this luxurious delicacy, not even on the most microscopic of levels. That's why Lorenzi Milano went with mother-of-pearl when crafting its tiny spoon, as the natural and sturdy material won't mess with caviar's refined qualities. That's not to mention the exquisite lustre, which will draw eyeballs from across the room.
Buy it here (AUS) Buy it here (US)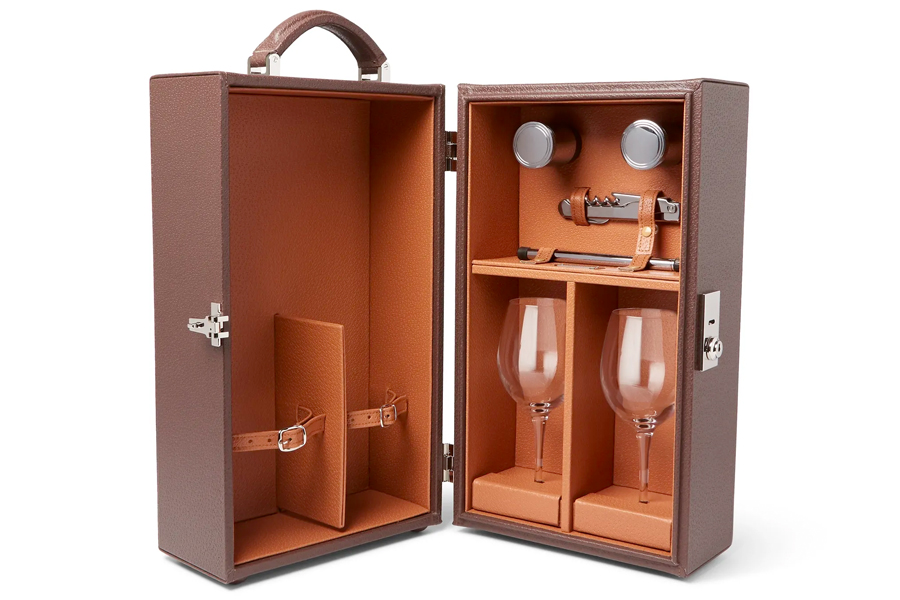 Lorenzi Milano Leather Travelling Wine Box
Fine wine and the high life make for a timeless pairing and with good reason. Your favourite connoisseur will absolutely relish this travelling wine box, which includes two tasting glasses, two watertight caps, a thermometer and two compartments for bottle storage. Wrapped in dark brown leather, it also functions as a handsome display piece.
Buy it here (AUS) Buy it here (US)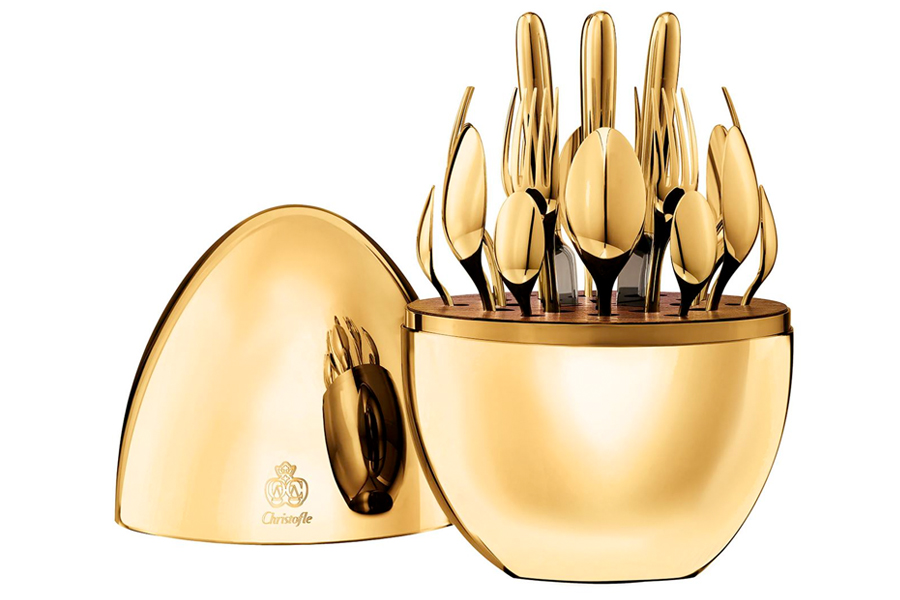 Christofle Mood Gold 24-Piece Canteen
Your next dinner party will be the talk of the town when you employ this 24-piece dining set from Christofle. Presented in stunning 24kt gold and designed to serve six people, it contains the following silver-plated flatware: 6 table forks, 6 table knives, 6 tablespoons, and 6 coffee spoons. Sealing the deal is an elegant oval-shaped case, which doubles as a brilliant centrepiece. –
Buy it here (AUS) Buy it here (US)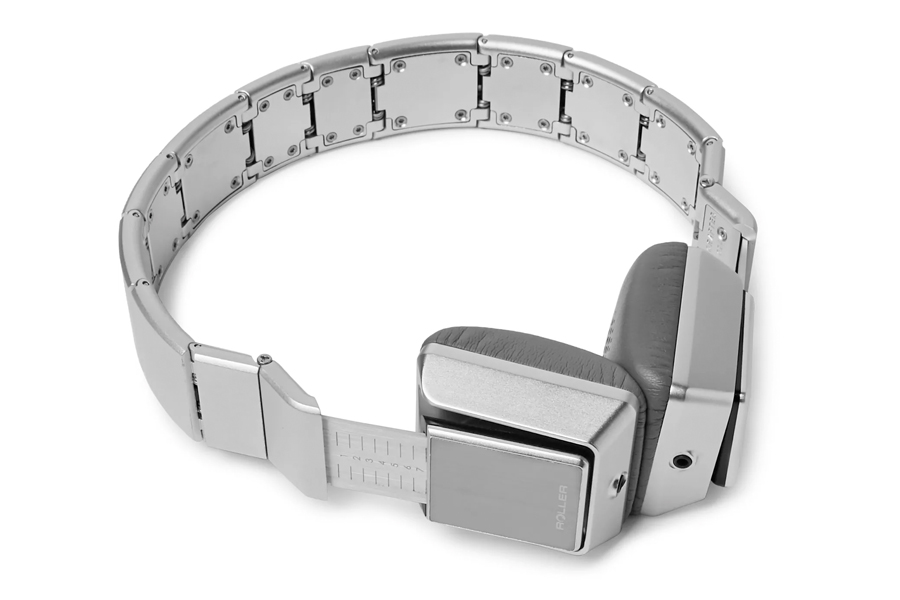 LUZLI Roller MK01 Foldable Headphones
More than top-shelf audio gear, these compact headphones from LUZLI exist in a class all their own. Made from aluminium and stainless steel, they flaunt a downright luxurious design, the kind of which will stand out in any environment. The foldable headband takes direct cues from watch bracelets and includes 22 springs and 13 links, all of which can roll over one another. That's a first for over-ear headphones, by the way. Spare ear pads and a suede travel pouch are also part of the package. Oh, and did we mention the superior sound quality? Like we said: a class all their own.
Buy it here (AUS) Buy it here (US)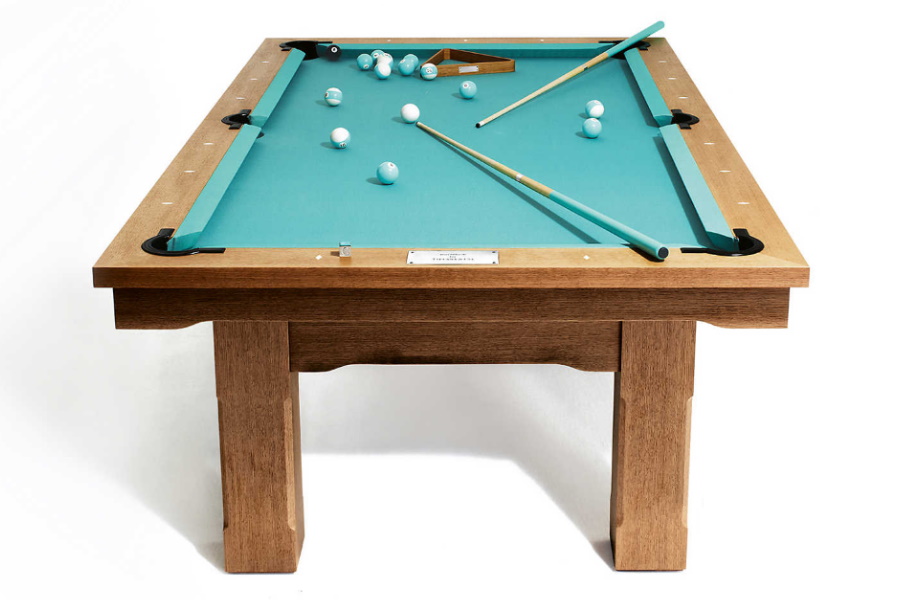 Handcrafted Tiffany & Co. Blatt Billiards Pool Table
This handcrafted Tiffany Blue Blatt Billiards pool table is fashioned from rift-sawn American oak with a professional grade Tiffany Blue felt bed. Atop you'll find a sterling silver plaque that can be engraved by Tiffany's master hand engravers with a message of your choice. It also comes with four custom pool cues, a white oak pool triangle, a sterling silver chalk holder and a set of Tiffany Blue pool balls.
Buy it here (AUS) Buy it here (US)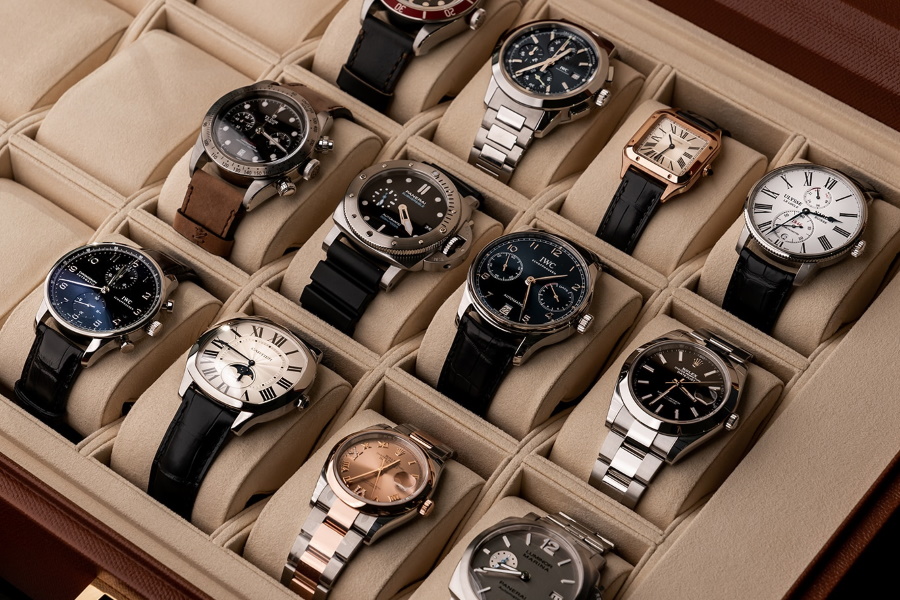 Kennedy Luxury Watch Service
This new annual watch service from Kennedy provides you the ultimate collection of classic, iconic and versatile timepieces. Limited to 12 subscriptions, the exclusive concierge service is valued at $100,000. Each month a new watch is personally selected and curated by Mr James Kennedy to suit the clients personal tastes and lifestyle will be delivered to them. As the year continues, you'll continuously build an outstanding collection.
Buy it here (AUS) Buy it here (US)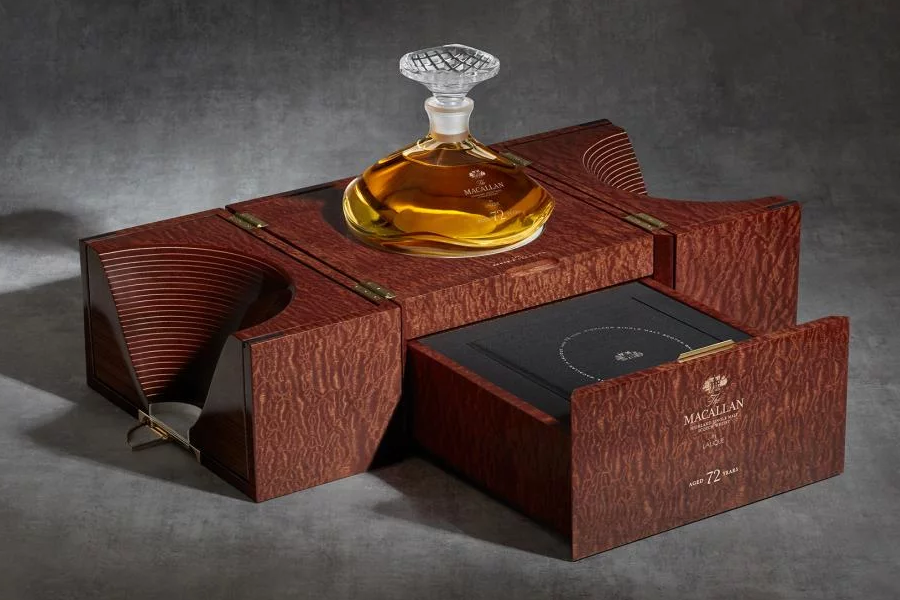 The Macallan 72YO in Lalique
The Macallan 72 Years Old single malt is limited to 600 decanters worldwide. There is only one bottle left available in Australia at the time of writing which is priced at AUD$150,000 (Note: The Macallan recently broke auction record at £1.5m). The Macallan 72 Years Old is the oldest whisky ever released by the Distillery to celebrate a seminal moment in the history of The Macallan.
Buy it here (AUS) Buy it here (US)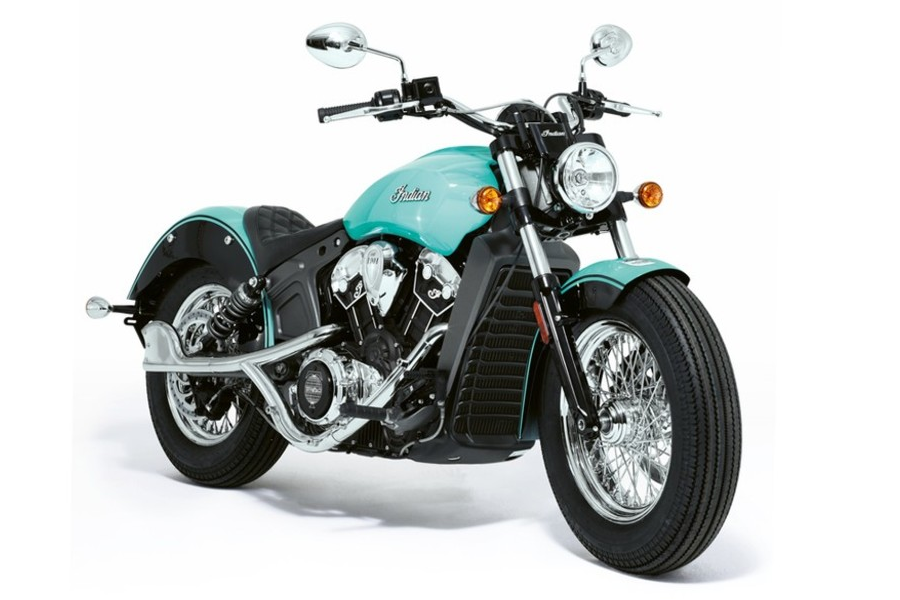 One-of-a-Kind Tiffany & Co. Blue Indian Scout Motorcycle
This one of a kind Tiffany Blue Indian Scout motorcycle was specifically designed between the two companies for Christmas. The bike features 16″ laced wheels, chrome-plated rims and spoked dressed in vintage tread tires, and Tiffany engine covers. There is also a custom sterling silver plaque on the front fender.
Buy it here (AUS) Buy it here (US)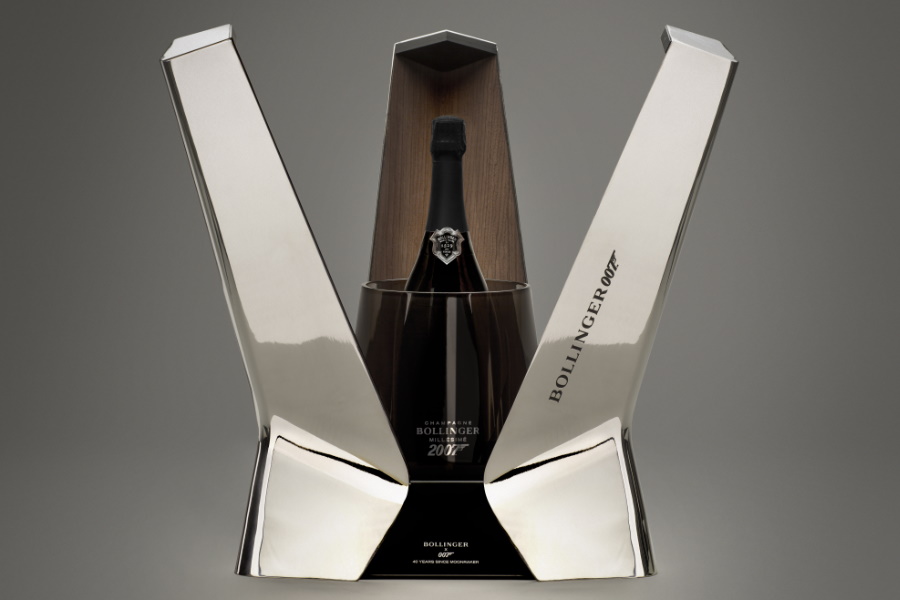 Bollinger Tribute to Moonraker Luxury Limited Edition
Celebrating 40 years of Bond, Bollinger official became the official Champagne of 007 back in 1979 in the Bond Film Moonraker. Now in 2019, the partnership is being celebrated with a Bollinger Tribute to Moonraker Luxury Limited Edition. The limited-edition 2007 Bollinger magnum bottle comes in a specially designed box paying tribute to the movie with a Saint Louis crystal ice bucket. Each piece is handcrafted and numbered (only 407 will be made). Each box is priced at £4,500 and $9,000 in Australia.
Buy it here (AUS) Buy it here (US)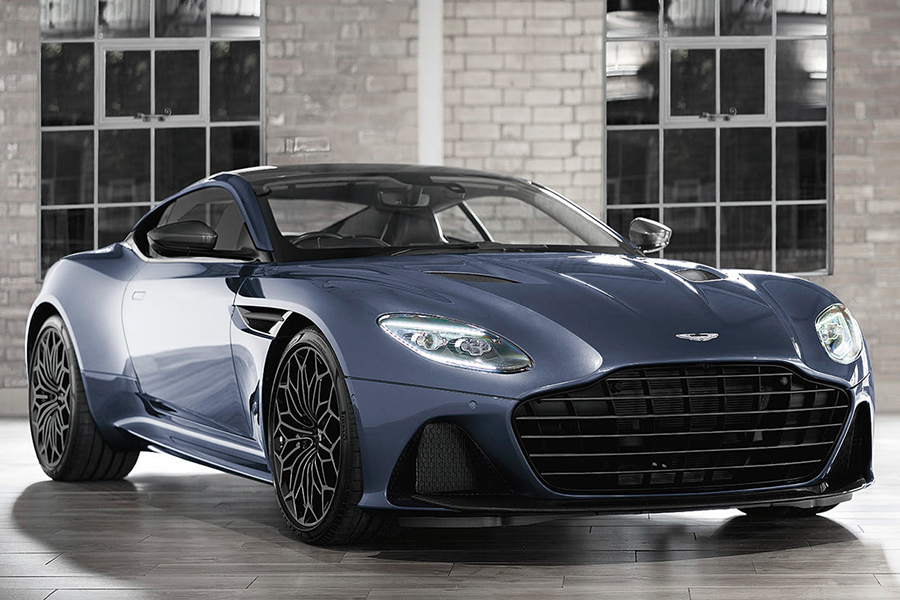 007 Aston Martin Superleggera Designed by Daniel Craig Plus a Bonus Omega Watch
Each year Neiman Marcus releases a set of absolutely ridiculous Christmas gifts and this year is no exception. Only seven of these limited edition cars will made, with each priced at $700,007. The car comes in a "beautiful inky blue" and is powered by a twin-turbo 5.2L V12 engine capable of 715 horsepower and 664 lb-ft of torque. In addition, you'll also be receiving a limited edition, all-platinum Omega Seamaster Diver 300M timepiece with a hand-engraved case back, plus a trip to London to see the car roll off the assembly line.
Buy it here (AUS) Buy it here (US)
More Gift Guides:
2019 Christmas Gift Guide – The Thrillseeker
2019 Christmas Gift Guide – The Corporate
2019 Christmas Gift Guide – The Wine Lover
View All Our 2019 Christmas Gift Guides