11 Best Barber Shops in Adelaide
Ever think to yourself, "where's the best barber near me?". When it comes to finding the right barber, Adelaide has got you covered. With one of the densest urban populations in Australia, the city of Adelaide constantly puts people from all walks of life close together. And as the best Adelaide barber shops know all too well, looking (and smelling) great is therefore downright essential. Don't be the guy everyone keeps mistaking for a transient, and don't just settle for "good" hairdressers in Adelaide. Instead, visit one of the city's 11 Best Barber Shops for a proper groom up. As with their fellow snippers and shavers in cities like Sydney, these top Adelaide hairdressers won't settle for anything short of pampered perfection. Groom on, folks.
This article is part of our Trimmed & Terrific Series.
You'll also like:
17 Best Barber Shops in Melbourne
20 Best Barber Shops in Sydney
8 Best Barber Shops in Brisbane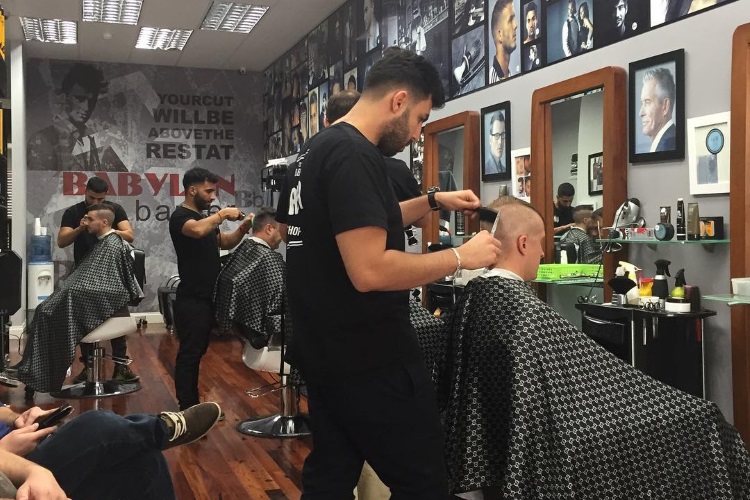 1. Babylon Barber
With multiple locations and completely manageable prices, Babylon Barber has those Adelaide locks on lock. Owner Sam Ahmad hails from Iraq so it's safe to say he knows a thing or two about dealing with hair–lots and lots of hair. He and his team offer a unique set of barbering skills that you'd be hard-pressed to find elsewhere, making them some of the best hairdressers in Adelaide. Expect the best undercut within the city limits, along with nifty grooming methods like "threading", which involves weaving a cotton thread over one's beard to painlessly remove hair. It's all done within the confines of a welcoming, relaxing environment. For a master fade and some expert grooming at an affordable price, accept no substitutes.
Address: 108 Gawler Pl, Adelaide SA 5000
Phone: ](08) 8232 2147] Hours: Mon-Wed, Fri & Sat 10am-6pm, Thu 10am-7pm, Sun 11am-4pm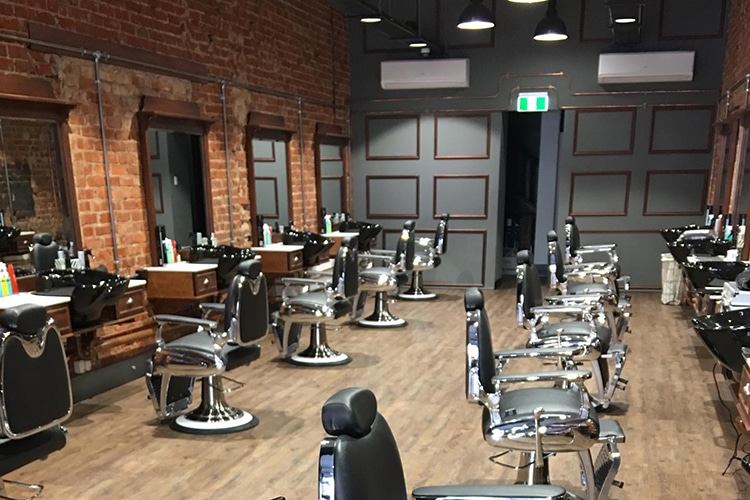 2. Barber Boys
The name might sound like a boy band left over from the late 90s, but unlike those bands, Barber Boys has managed to stay in business for decades. That's all thanks to seasoned founder Don De Sanctis, who's grooming techniques were far ahead of any curve. Don has remained firm in his commitment to men's style and has subsequently established some of the best barber shops in Adelaide. He also excels at nurturing a family environment. That hospitality extends to customers, employees and trainees alike. Walk in to Barber Boys to become part of the family, with one of the best men's haircuts in Adelaide to show for it.
Address: City Cross, 7/32 Grenfell St, Adelaide SA 5000
Phone:(08) 8212 2201
Hours: Mon-Thu 9am-5:30pm, Fri 9am-9pm, Sat 9am-4pm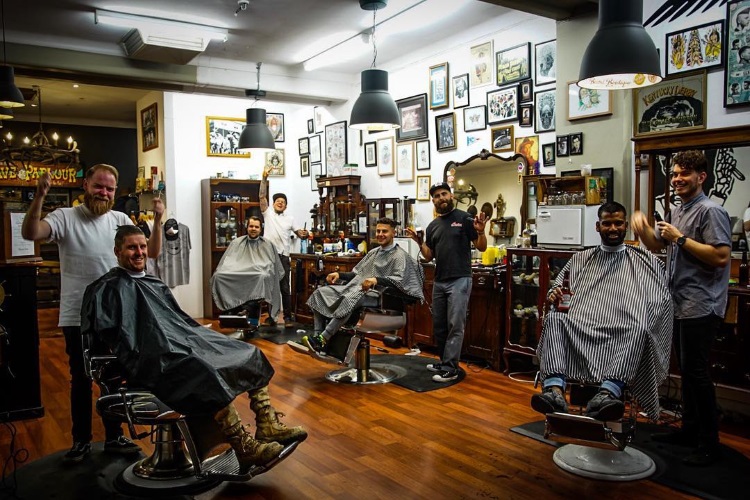 3. Born Barbers
The folks at Born Barbers are innately aware that the craft is both personal calling and living legacy. In other words, the barbers at this top Adelaide hairdresser were assuredly born this way, but they also learned some tricks from the masters of yore. The result is a place that hosts all the greatest tenets of a top barber shop, then and now. Come here to escape the daily grind, sip on a beer and surround yourself with good company. Meanwhile, founder Ash Well (easily among the best barbers Adelaide can muster) or someone from his team will pamper you the old fashioned way. That means luxurious hot towel shaves, brilliant beard trims and classic cuts. However, you'll still walk out rocking some firm, contemporary style. And that's a best of all worlds experience.
Address: 512A Cross Rd, Glandore SA 5037
Phone: (08) 8297 0813
Hours: Tues, Wed & Fri 10am-6pm, Thu 11am-9pm, Sat 7am-2pm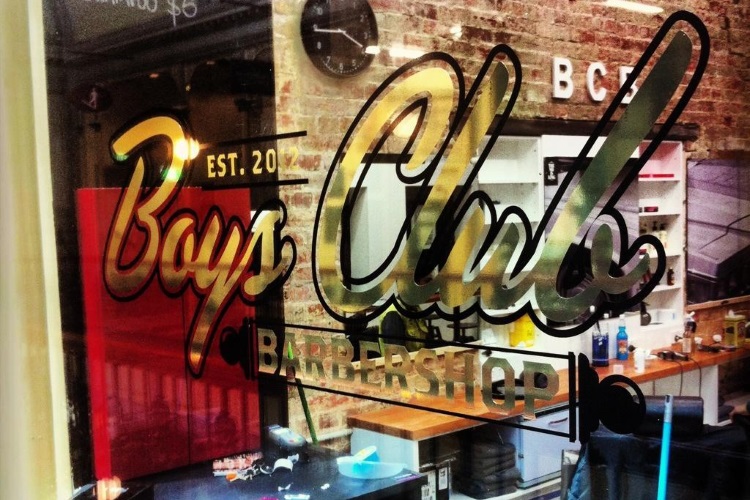 4. Boys Club Barbershop
Boys Club Barbershop is about a great haircut and a cold drink in a familiar environment and that's that. And by "familiar" we mean a place that feels like your best mate's apartment. It's called Boys Club after all, not gentleman's club, and such a distinction takes a certain element of pretentiousness out of the equation. This is where you go to get away and be yourself while receiving one of the best men's haircuts in Adelaide, no strings attached. Reinforcing the casual vibe is a walk-in only policy. But don't let that deter you because waiting for a cut at Boys Club is basically like hanging out with your mates, a favourite male pastime if there ever was one.
Address: Shop 141, Level 1, Adelaide Arcade, Adelaide SA 5000
Phone: +61 8 8122 5499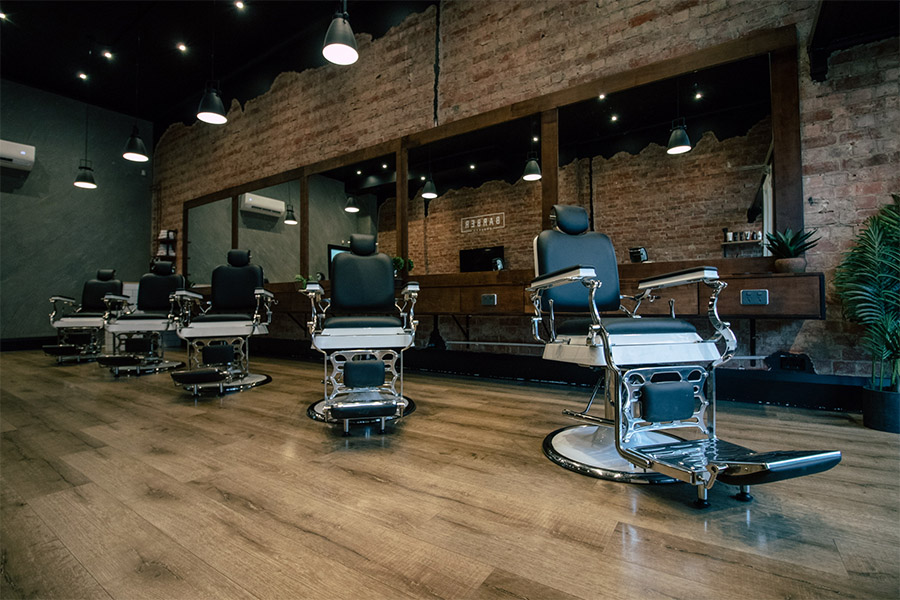 5. Barber Society
When looking for a barber it's important to have a relationship with the men behind the scissors. After all, they are in control of how your precious head will look for the next two weeks. At Barber Society, you can be sure to get the best haircuts a men's stylist can offer and some quality conversation while you're there. This small boutique is located five minutes from the CBD and operates primarily on an appointment basis. With barista made coffee or a cold beer offered on arrival, you are sure to be made comfortable. Barber Society is one of the best barbers in Adelaide.
Address: 7/1 Payneham Road, College Park, South Australia 5069
Phone: (08) 8362 9235
Hours: Tues & Thu 9:30am-8pm, Wed & Fri 9:30am-6pm, Sat 8:30am-2pm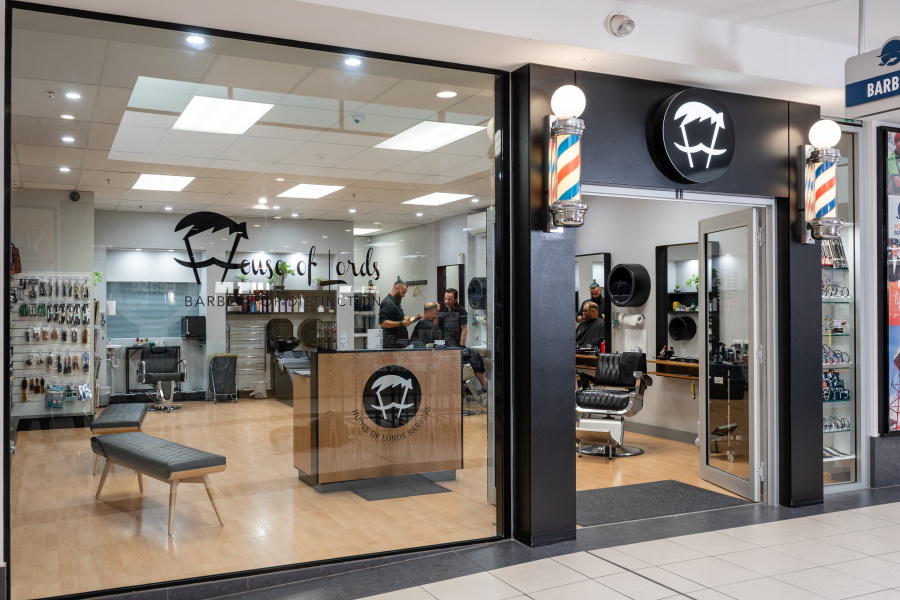 6. House of Lords – Barbers of Distinction
Don't be intimidated by the lofty name–if anything you're the royalty at this top barber shop located in the Port Mall Shopping Centre. More to the point, House of Lords is a versatile Adelaide hair salon that prides itself on catering to men and women of all ages, shapes and sizes. In the mood for a quick cut and shave? They'll knock it out of the park. Want to rock an unconventional colour or hairstyle with some pampering to boot? They're delighted to abide. Among their arenas of expertise is hair tattooing, however one look at their extensive menu of services will tell you there's essentially no technique they haven't mastered. In other words, come here to meet with some of Adelaide's best hair stylists.
Address: Port Mall Shopping Centre, Shop 8B-178 St Vincent St, Port Adelaide, South Australia 5015
Phone: (08) 8241 1900
Hours: Mon-Wed & Fri 9am-5:30pm, Thu 9am-8pm, Sat 8:30am-4pm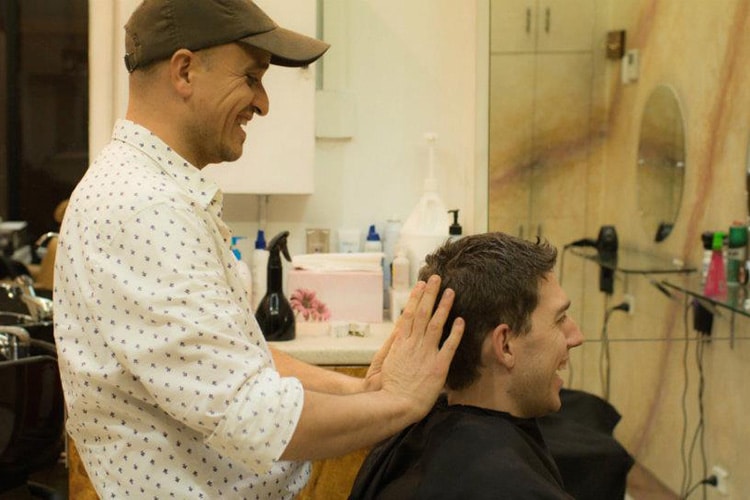 7. Just Guys Hairdresser
Run by a team of brothers, this top Adelaide hairdresser has been around since 1993. That means they've seen it all and done it all. Give them any request and watch it come to life in true style. Just Guys is also 100% committed to customer satisfaction, going the extra mile to ensure you're not faking that enthusiasm. There are no appointments necessary so walk in casually and leave happy.
Address: 18/68 Grenfell St, Adelaide SA 5000
Phone: (08) 8224 0740
Hours: Mon-Thu 9am-5:30pm, Fri 9am-1:30pm & 2:30-7pm, Sat 9am-1pm
Address: 176 Semaphore Rd, Exeter SA 5019
Phone: (08) 8449 1126
Hours: Mon-Wed & Fri 8:30am-5:30pm, Thu 8:30am-7pm, Sat 8am-1pm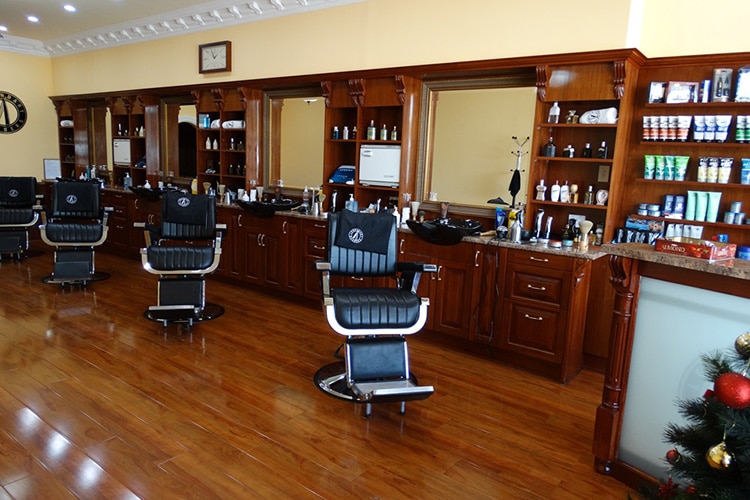 8. Legendary Barbers
Legendary Barbers underwent some redecorating and is now more legendary than ever before. Replete with leather upholstery and an authentic "old time" feel, one of the best barber shops in Adelaide delivers the whole package–meaning hot towels, cut-throat razors, face massages and expert haircuts–and then some free coffee to go with it. Adelaide hair stylist Ramat Karimiyan owns the joint, and brings over 27 years of experience to the table. Accordingly, he's a master of Aussie styles like the square-cut and short-back. Simply walk past the rotating barber's pole and put yourself in the hands of a legend.
Address: Shop 5 / 68 Reservoir Rd Modbury, Modbury SA 5092
Phone: (08) 8263 5544
Hours: Mon-Wed & Fri 9am-5:30pm, Thu 9am-7pm, Sat 9am-5pm, Sun 10am-4pm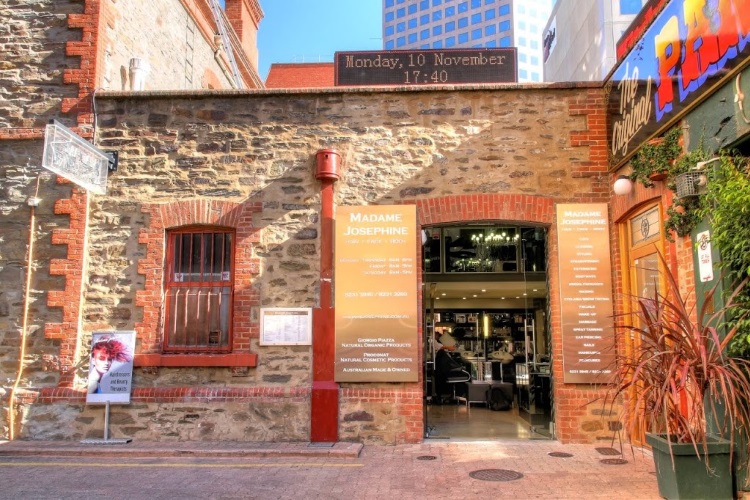 9. MJ for Men
The MJ stands for Madame Josephine, an award-winning Adelaide hair stylist, skincare specialist and beautician of the highest calibre. Among her many accomplishments is founding the South Australian Hair Council and being named the first female director of the I.H.S. Australia. Accordingly, MJ for Men is a modern salon that allows you to explore personal style and rejuvenation to their fullest potentials. This is easily one of Adelaide's best hair salons and skincare centres.
Address: 19 Gilbert Pl, Adelaide SA 5000
Phone: (08) 8231 3269
Hours: Mon-Thu 8am-6pm, Fri 8am-9pm, Sat 8am-5pm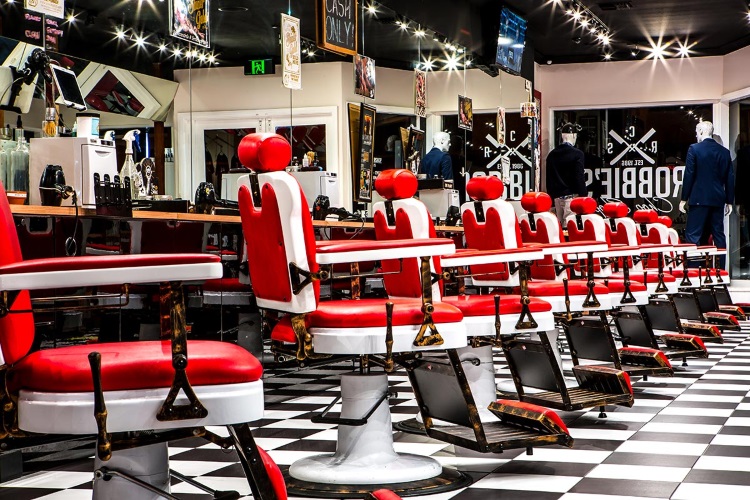 10. Robbie's Chop Shop
Robbie's Chop Shop is a mens-only joint that keeps things classic, simple and spectacular. Don't bother trying to make an appointment because it's walk-in only. Instead, take a seat at the long bench and wait amongst your fellow men in a relaxed, convivial setting. When it's your turn, expect a barber with decades of experience to work over your precious follicles. He'll give you one of the best men's haircuts in Adelaide along with a hot shave, all at a completely affordable price. Then you're on your way and back for more when the time is right. Robbie's also has a slew of great grooming products so you can maintain that lustrous glow at home. Robbie's Chop Shop might be the funkiest barber shop in Adelaide.
Address: 149 King William Rd, Unley SA 5061
Phone: (0403) 222 467
Hours: Mon 8am-12pm, Tues-Fri 11am-7pm, Sat 9am-5pm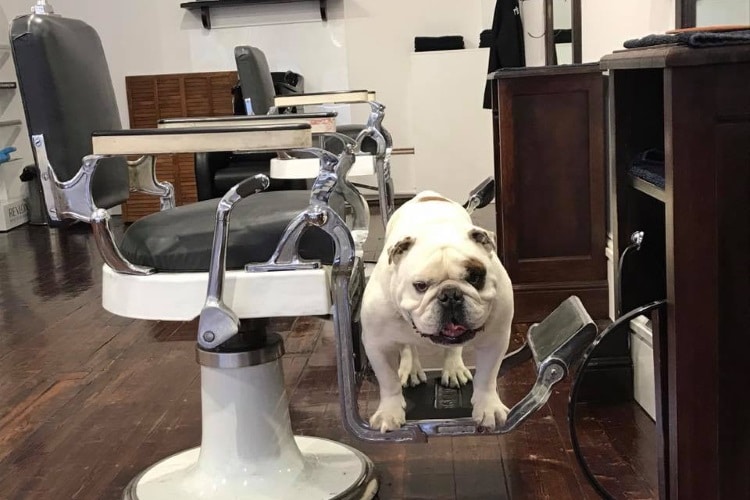 11. The Mens Room
Conveniently located in the heart of Adelaide is The Mens Room. This veritable hot spot takes grooming to heart, but also caters to a bustling crowd that's constantly on the go. Hence, you can pop in for a quick cut or opt for a full pampering session–the choice is yours. What remains consistent is the exceptional (and affordable) service and the painstaking attention to detail. In the modern world, men's grooming is no longer a luxury, it's a necessity. But that doesn't stop The Mens Room from making your grooming experience as luxurious as possible.
Address: 109 Hindley St, Adelaide SA 5000
Phone: (08) 8221 6228
Hours: Mon-Thu 8:30am-5:30pm, Fri 8:30am-6:30pm, Sat 9am-3pm
Like to get your groom on in different cities? Then be sure to check our list of the Best Barber Shops in Sydney and the Best Barber Shops in Brisbane.
This article is part of our Trimmed & Terrific Series.
General FAQ
Where is the best barber shop in Adelaide?
Legendary Barbers is one of the best barber shops in Adelaide.
Are there good barber shops in Adelaide?
Barber Society, Boys Club Barbershop and Robbie's Chop Shop are great barber shops in Adelaide.
Where is an affordable barbershop in Adelaide?
The Mens Room is an affordable barbershop in Adelaide.
Have you subscribed to Man of Many? You can also follow us on Facebook, Twitter, Instagram, and YouTube.
You'll also like:
17 Best Barber Shops in Melbourne
20 Best Barber Shops in Sydney
8 Best Barber Shops in Brisbane