Medium Length Haircuts & Hairstyles for Men
Medium-length hairstyles for men are more popular than they've been in decades, thanks in part to the proliferation of choice cuts like pompadours and faux hawks. Of course, those are just two among an ample range of mid-length hairstyles and haircuts. It's 2020 after all, and every male with a semblance of personal style is finding some unique way to express himself. Men with medium hair are naturally no exception.
A decent (but not excessive) amount of maintenance is required for medium-length hair, but you knew that as soon as you let those follicles grow out in the first place. If you're not up to the task of grooming or styling, then maybe a proper buzz cut is more up your alley. For everyone else, prepare to find a barber you can trust and some quality hair products, among other things.
Related: Our complete guide to the best haircuts for men is your reference point for hairstyles.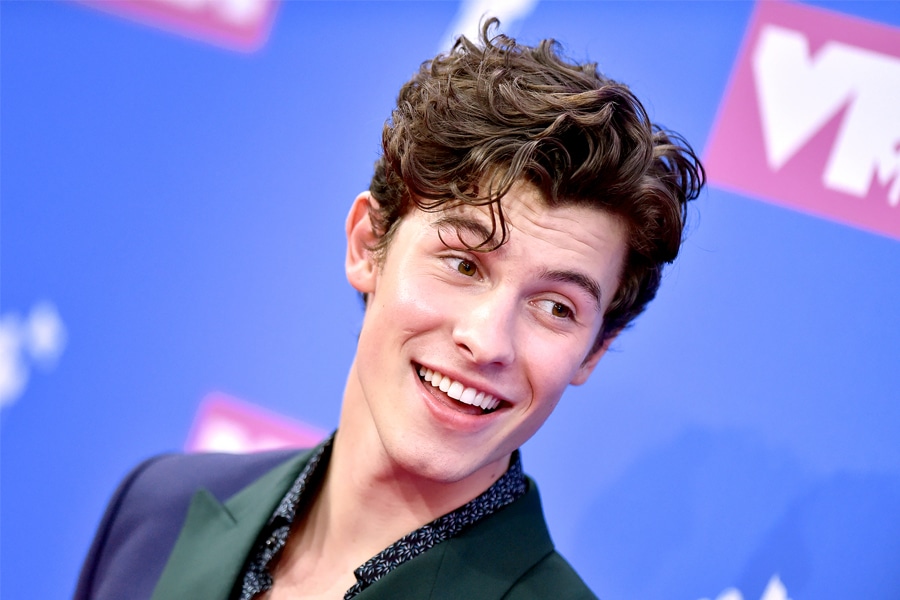 Before you even sit down in that barber's chair, however, you should consider the full spectrum of medium-length hairstyles and haircuts for men. That includes everything from the aforementioned pompadour and faux hawks to styles like the slick back and modern fringe. Most gentlemen are going short on the sides and longer on top these days, but that doesn't mean you have to. Indeed, no one argues with a well-executed bro flow haircut.
If you're getting confused, we don't blame you. It's a crazy world out there and you have more options than you might have even considered. That's why we're breaking down some of the best medium-length haircuts for men by way of photos, descriptions, and pointers. We're also throwing some hair products your way because trust us, you'll need them.
By the way, if you're hair is too short or too long to officially qualify as "medium-length," we still have you covered. Short-haired men should scope this article while those with long and flowing locks should check in here. If your hair is in between short and long, then you're in the right place. Let's get into it.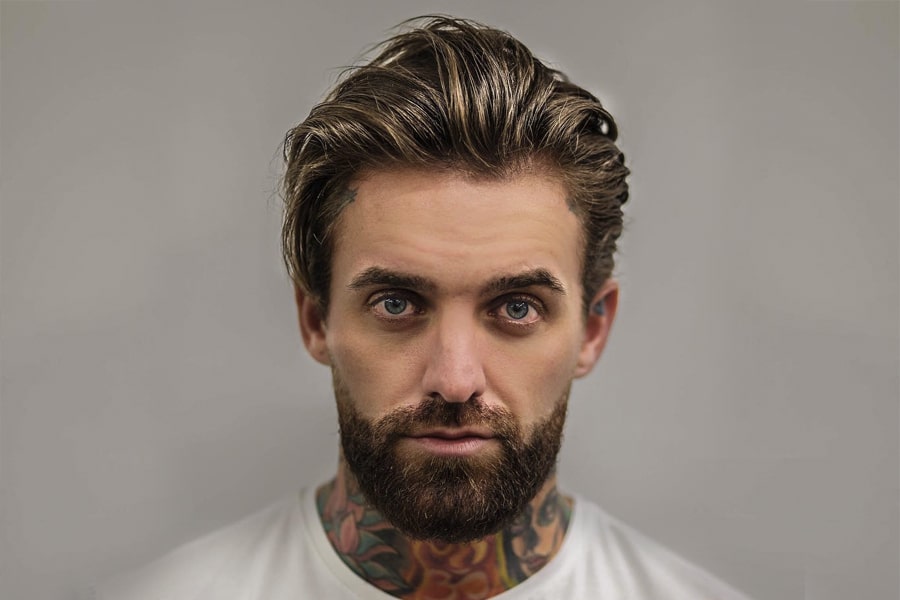 Men's Medium-Length Hairstyle Maintenance Tips and Tricks
You've decided to grow out your hair, have you? So begins your journey toward singular style and its adjoining perks. Find the right haircut and execute it properly and you'll be bombarded with compliments every time you walk out the door. Here are some pointers to help you on your way:
Face Shape – When deciding on the medium-length hairstyle that works best for you, take your face shape into consideration. You can read more on the subject by clicking here.
Texture and Volume – Along similar lines, consider the natural texture and volume of your hair before landing on a particular cut or style. For instance, the slick back look is much easier to achieve if you have straight and somewhat thick hair as opposed to light and curly hair.
Fade – If you're looking for a sure thing style-wise, do what most men are doing by going short on the sides and longer on top. A solid undercut or fade means you're spending less time in front of a mirror and still abiding by 2020's foremost trends.
Haircare – Don't take a haphazard approach toward washing, drying, and styling your hair. You should be showering every day and using shampoo or conditioner once every 2-3 days. Use a comb instead of a brush and tend to your hair when it's still wet.
Dry – Shake some of the water out of your hair before applying a towel. When you do towel-dry, stroke your hair in the direction toward which it naturally grows. These measures will reduce frizziness and split ends.
Maintain – Trim your medium-length hair on a regular basis to remove any damaged sections.
Lifestyle – Maintain a healthy diet and lifestyle, which leads to radiant hair. Speaking of radiant hair, products like argan oil will keep those strands nourished and smooth.
Protect – Protect your hair from things like chlorine or UVA/UVB sun rays. That means applying conditioners and clarifying shampoos before and after you swim in pool water, and using protective hair products when you're going to be out in the sun. Avoid Hats!
8 Men's Medium-Length Hairstyles Explained
As the title of this very article suggests, there's an impressive array of medium-length haircuts and hairstyles from which a man can choose. A number of these hairstyles represent clever combinations as opposed to individual entities, you can pair a textured crop with a long fringe or a medium-length quiff with a disconnected undercut. As we said, you have options.
While we can't dive into every possible permutation, we can run down a handful of 2020's best medium length hairstyles for men. Some are specific while others are more foundational in essence, providing a proverbial springboard from which you can expand. Trust us when we say that preparation is key since you never know what a barber can and will do when left to his own devices. Without further delay, here are some of 2020's best medium-length hairstyles for men explained.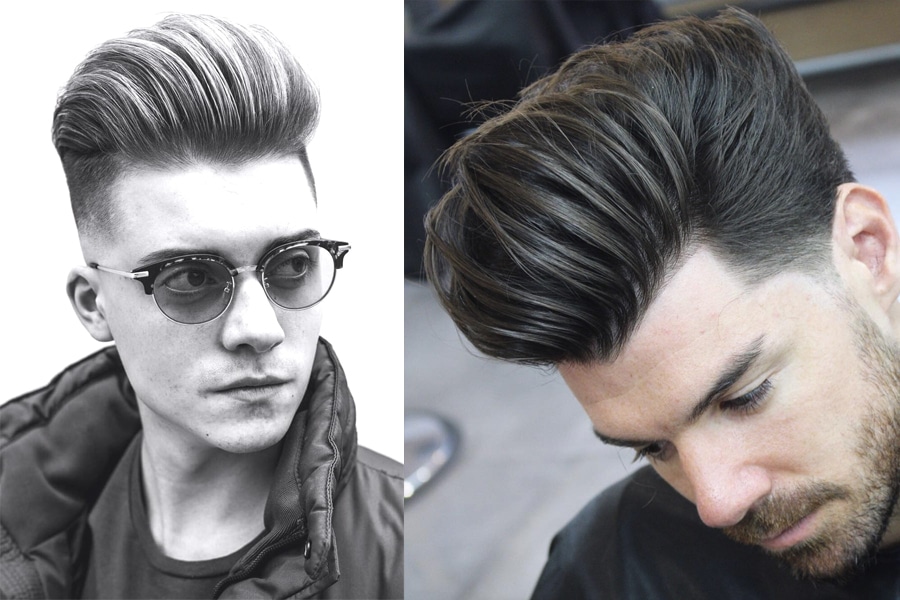 1. Pompadour
If you know men's hair then you know all about the pompadour. Popularised decades ago by the likes of Elvis, it's the one haircut that won't disappear anytime soon. Thankfully, the modern pompadour leaves plenty of room for personal interpretation, so don't think that you'll be looking like The King by default.
What remains consistent is an upward-facing wave or front flip of hair at the front, with the volume gradually receding as it flows backward. That often comes flanked by shorter hair on the sides, an undercut or fade should suffice.
Made popular by: Elvis Presley; Madame le Pompadour, the mistress of Louis XV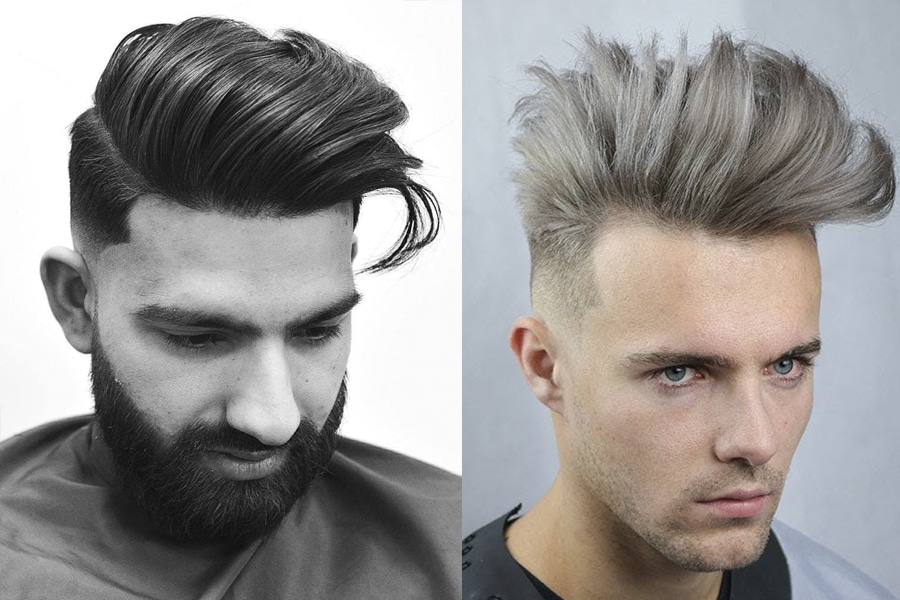 2. Quiff
What's the difference between a pompadour and quiff, you ask? A pompadour is basically a type of quiff. Because quiffs are somewhat broader in concept, you have even more styles and types from which to choose. Textured quiffs, faux hawks, long quiffs with tapered sides, and high quiffs with a low fade are just a few quick examples. No matter which style you land on, prepare to stand out from the pack.
Made popular by: 50s Rockabillys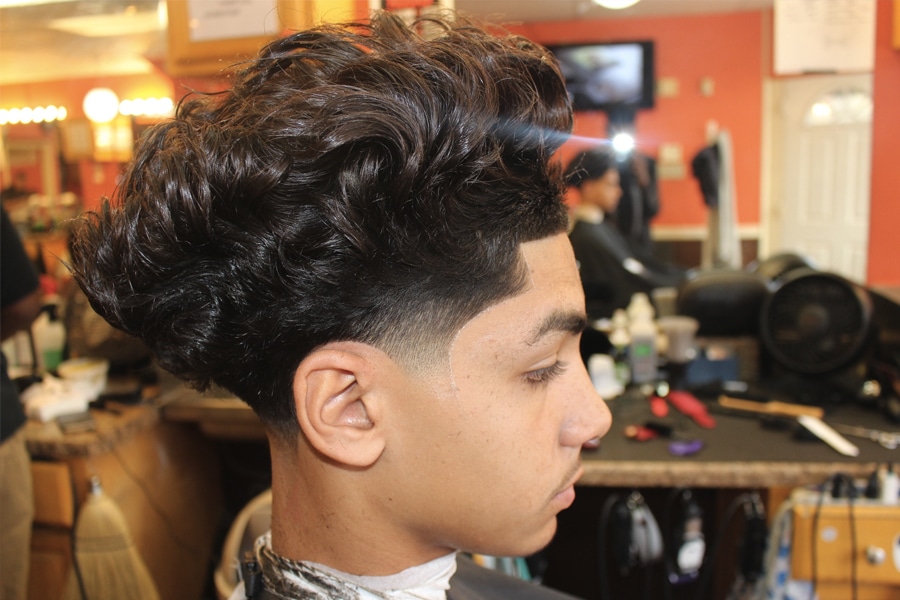 3. Blowout
Do you fancy a look that falls somewhere between messy and sharp? If so, the blowout hairstyle might be the one for you. However, don't think you can just roll out of bed and let your messy hair speak for itself. On the contrary, you'll need to get handy with the dryer, blowing and shaping your hair upwards to establish volume. Apply some pomade for texture and then finish off with a touch of hairspray. The result is a windswept aesthetic that won't get compromised by the actual wind.
Made popular by: Pauly-D (Jersey Shore)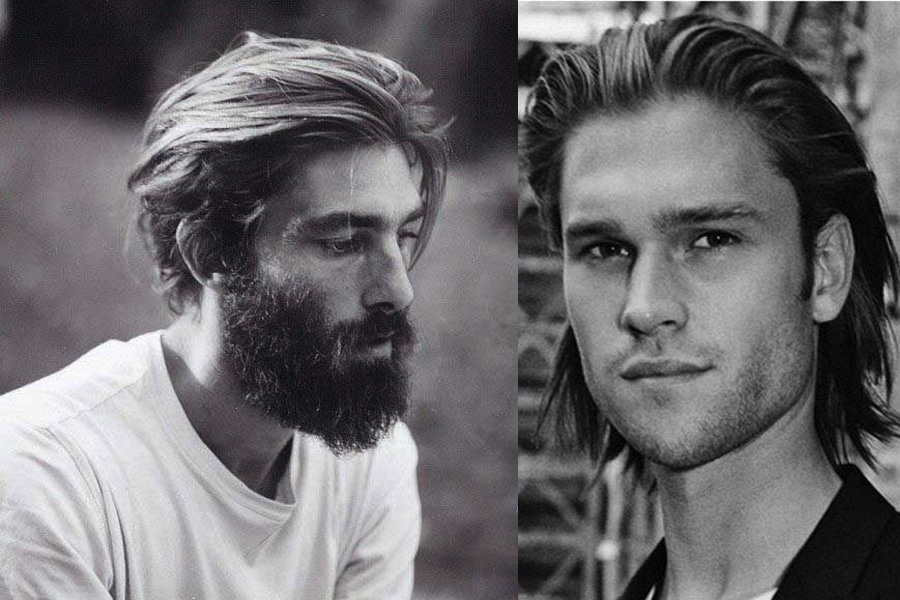 4. Slicked Back
A perennial favourite among the suits, this is one of the best medium-length hairstyles for men who have thick, straight hair. True to its name, the slick back sends all your hairs in the same uniform direction, leaving no strand or split end behind. You'll need hair product such as mousse or gel and a quality fine-toothed comb. We think you know what to do from there. For a modern upgrade, pair your slick back top with a trimmed beard and sharp undercut.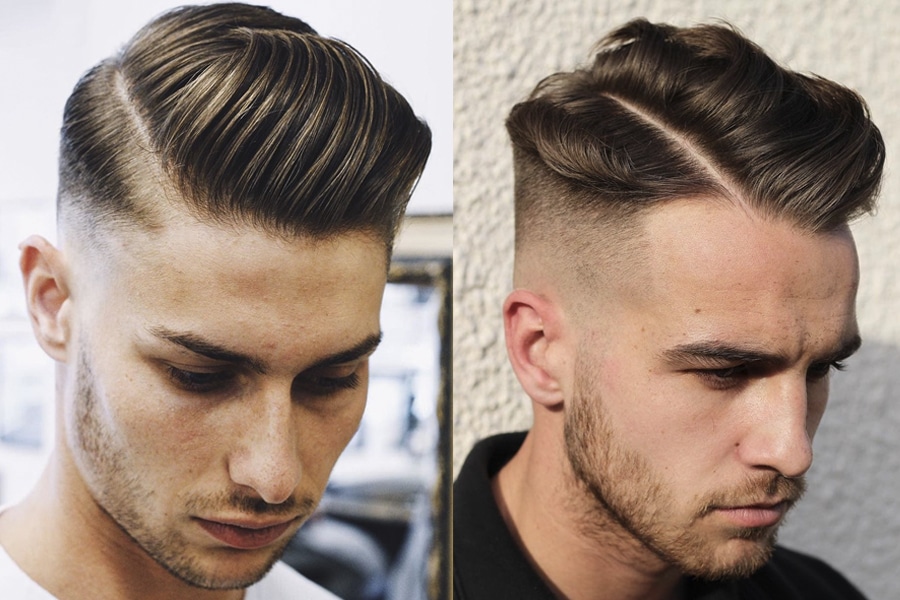 5. Medium-Length Side Part with Low Fade
A truly distinguished hairstyle, this one features shorter hair on one side of the head, which increases in volume as it ascends toward a hard part. From there, a thick crown of mid-length hair takes over, being swept in the opposite direction. It all works best with straight hair.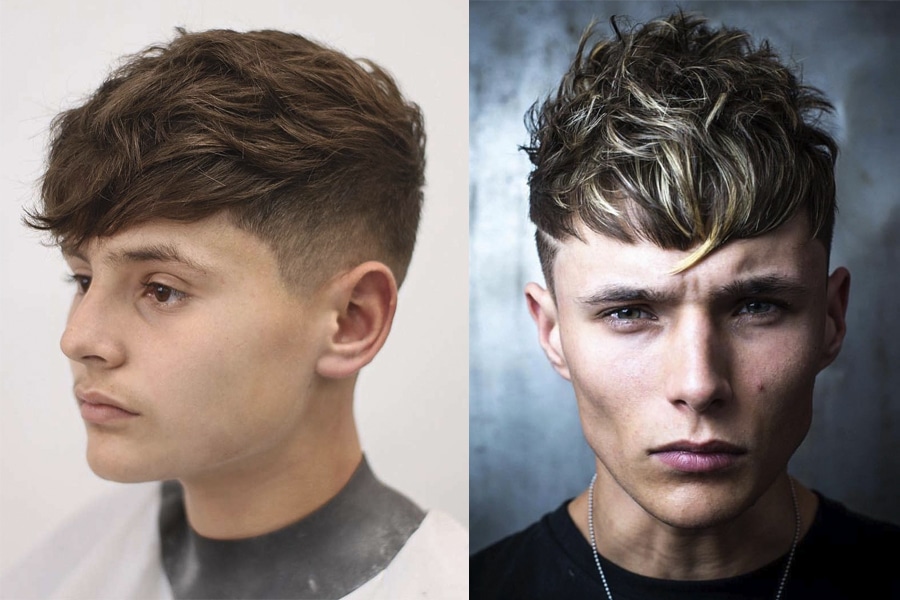 6. Textured Crop with a Heavy Fringe
Fringe is basically another word for bangs and this popular cut brings those bangs just above eye level. Meanwhile, the hair is textured and layered to generate a somewhat wild, but purposeful style. It's a medium-length haircut with youth appeal written all over it.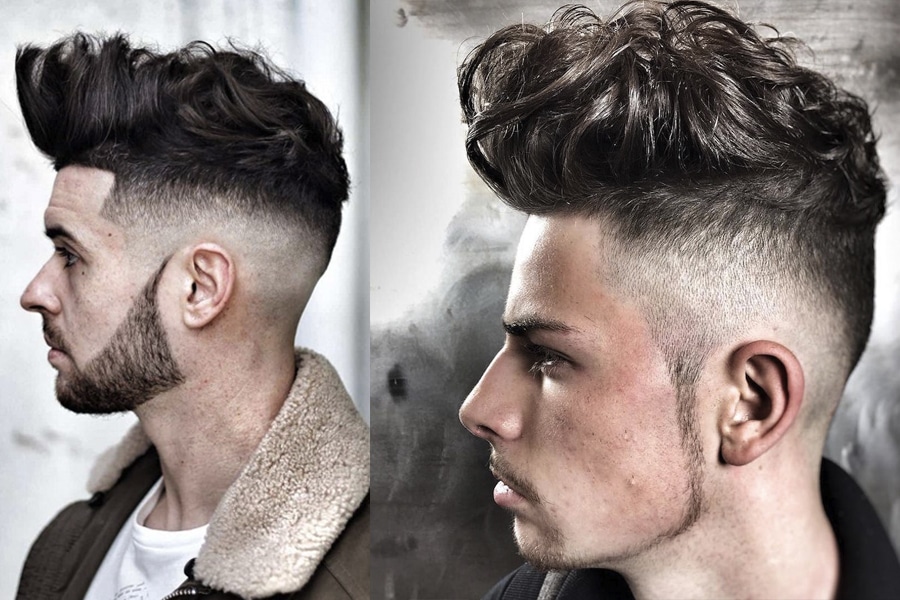 7. Faux Hawk with Undercut
Despite its punk rock origins, the modern faux hawk is practically mainstream by this point. It's also resoundingly fresh and trendy, especially when paired with a clean undercut. Nevertheless, you might want to wait until after work to go crazy with the hair product.
Made popular by: Zayn Malik, David Beckham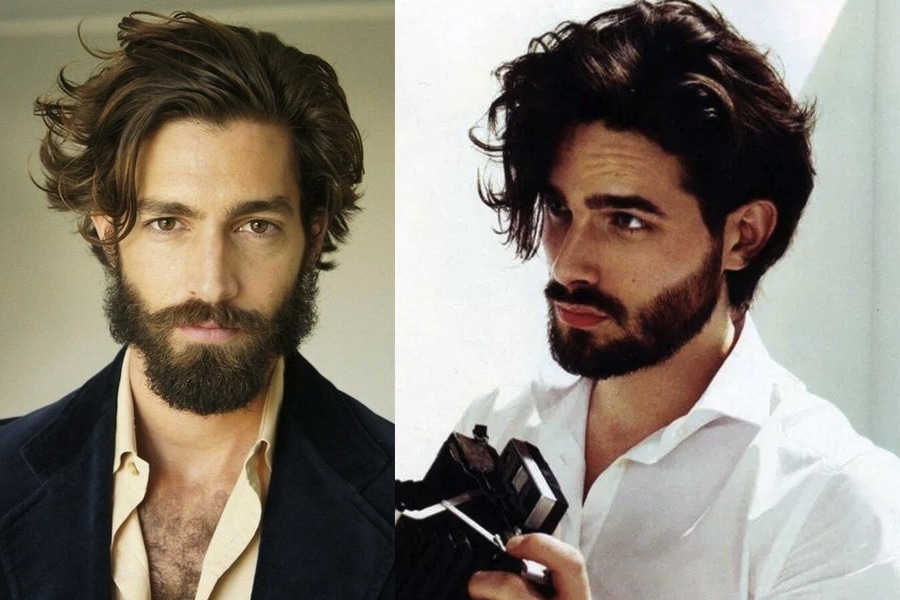 8. Messy Medium-Length Haircut with Beard
The good news is that messy medium-length hair with a beard can look fantastic. The bad news is that you'll still need to spend some time in front of the mirror, applying products and making sure your hair is messy but not too messy.
Best Products for Men's Medium Hairstyles
There are two central themes running throughout this article. One is that you have a ton of mid-length hairstyles to consider. The other is that no matter which style you land on, you'll need some quality hair products to sustain it.
Yes, your barber can definitely assist in the hair product department (presuming he knows what he's doing). That said, there's no harm in doing a little research of your own…with our help, of course. Here are some of the best products for men's medium-length hair.
50+ Medium Length Hairstyles & Inspiration for Men
You've got the products, the pointers, and a general understanding of haircuts and hairstyles for men. At long last, it's time to find the exact medium-length hairstyle that works for you. May the following pictures be your guide.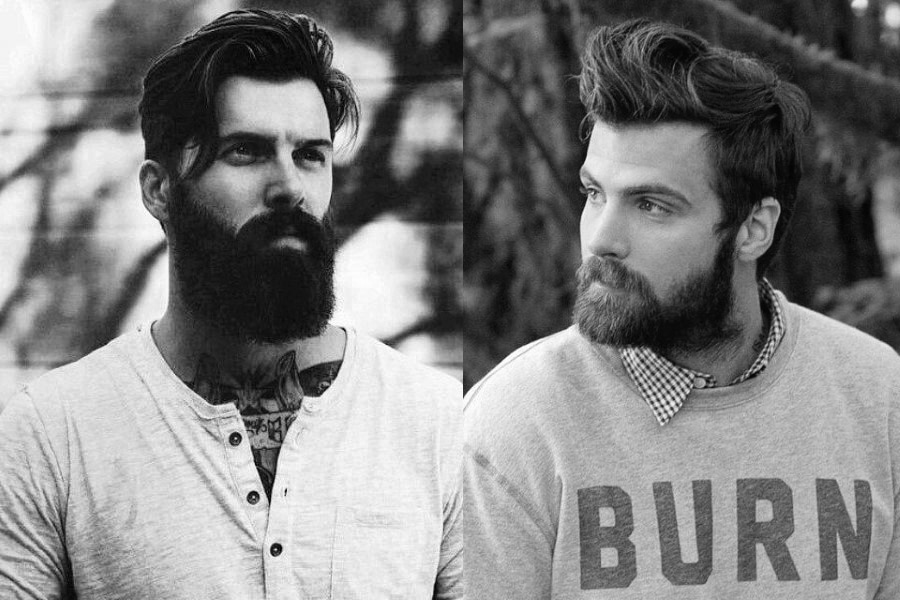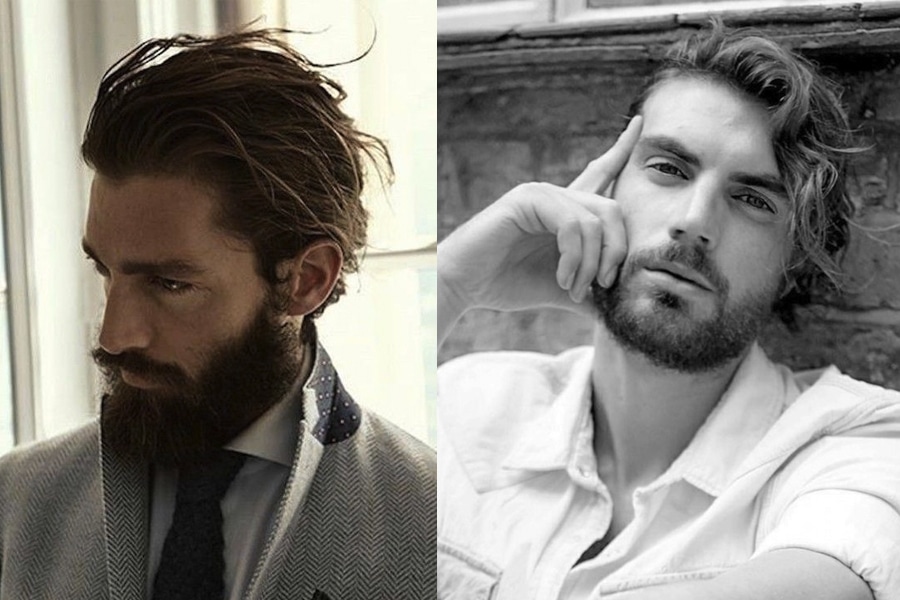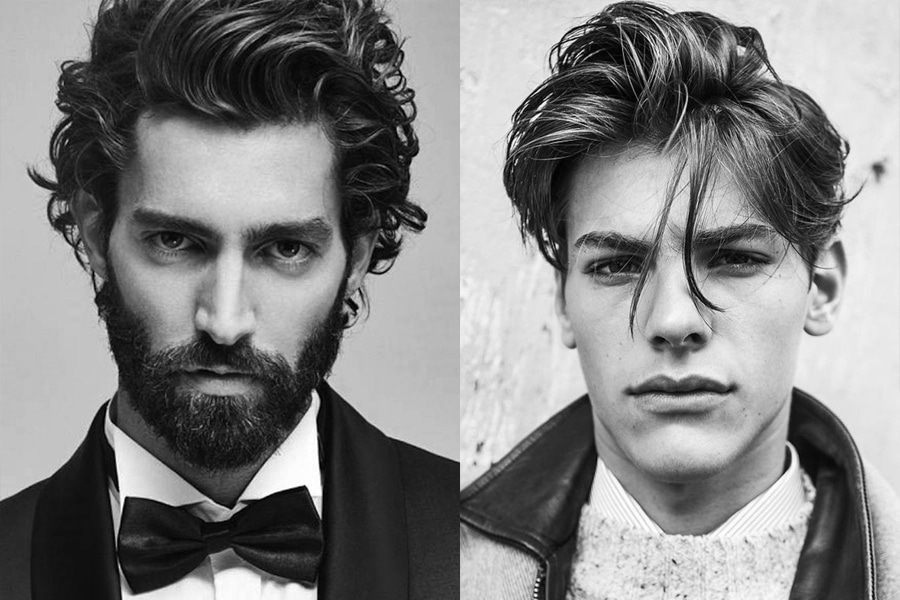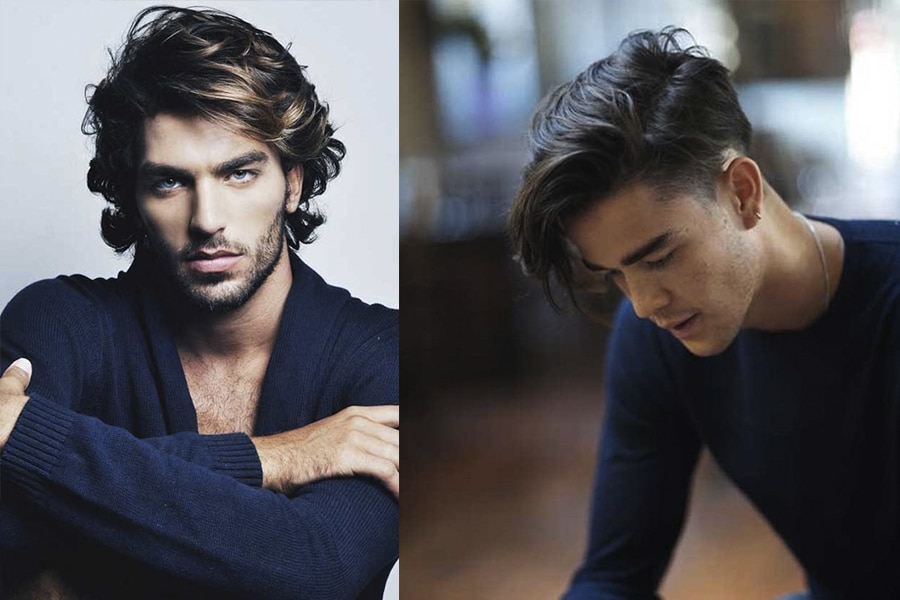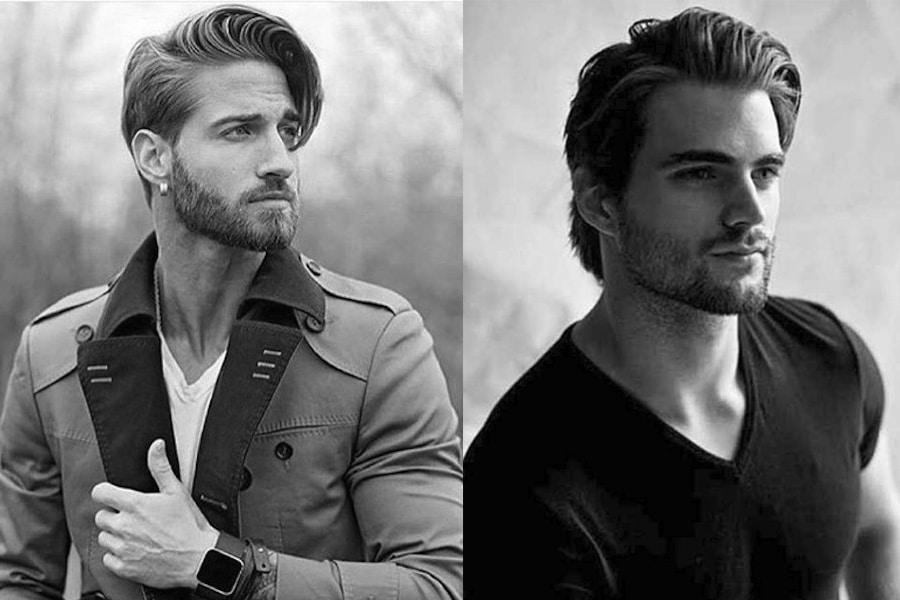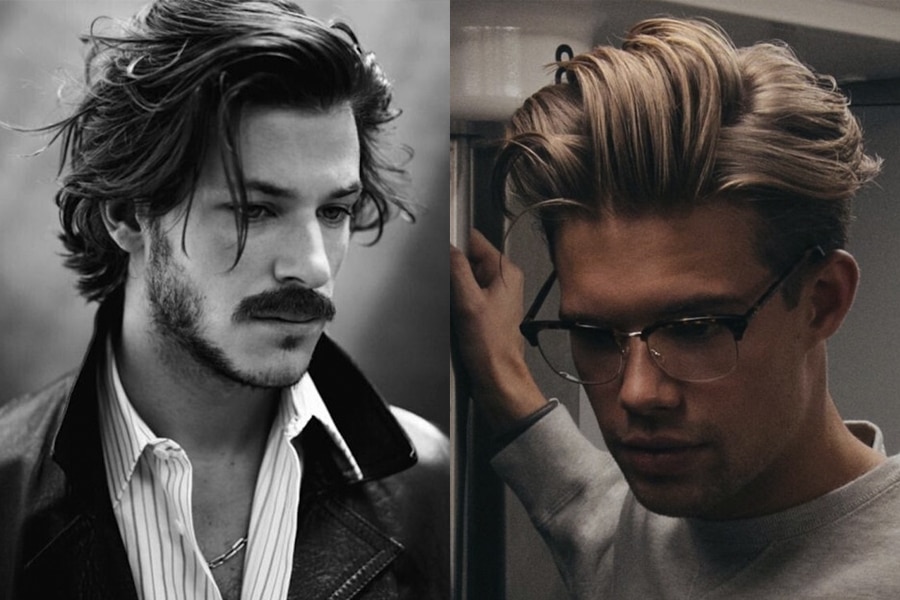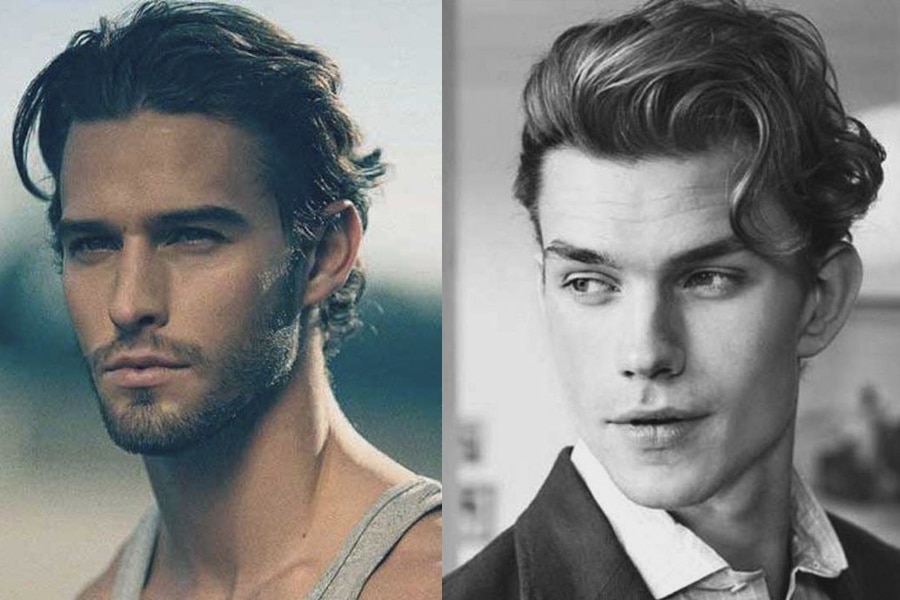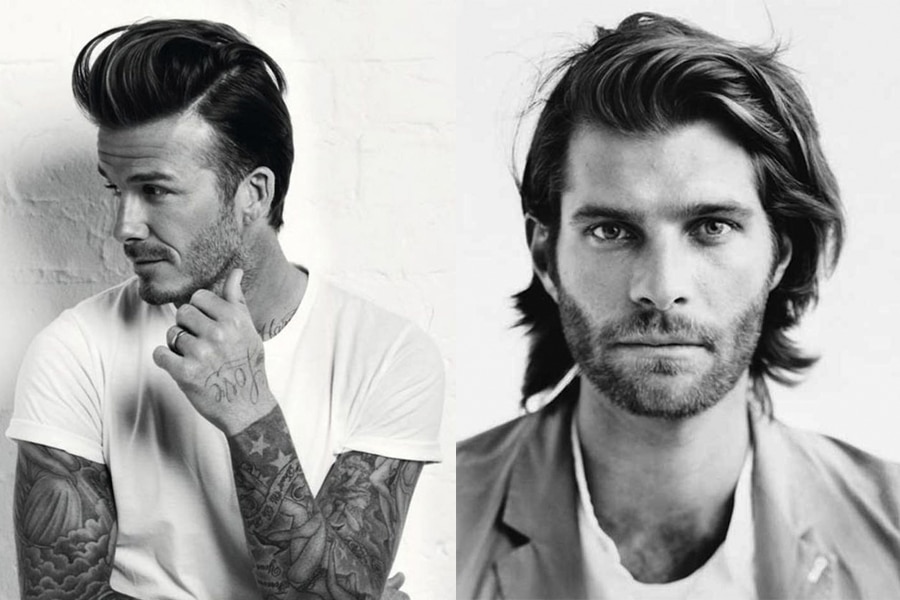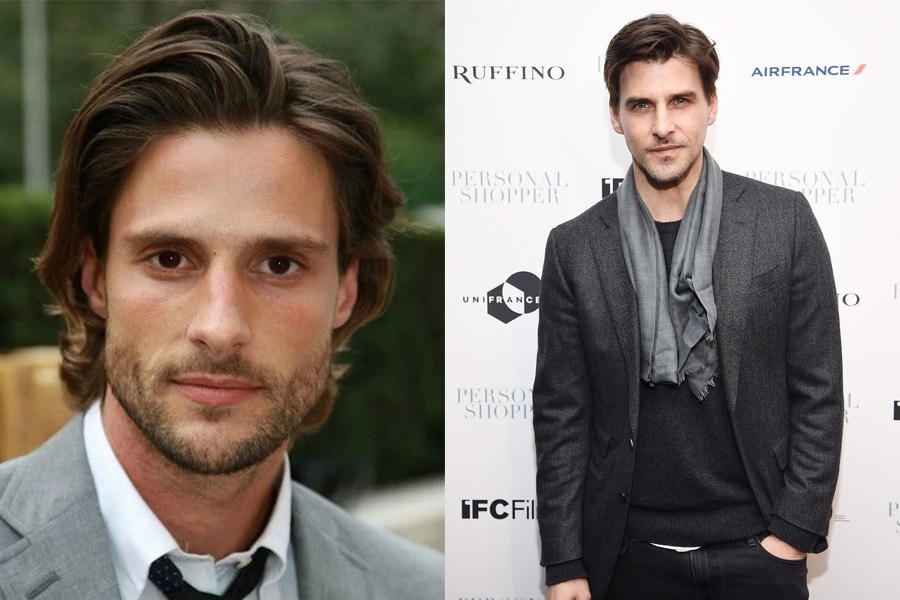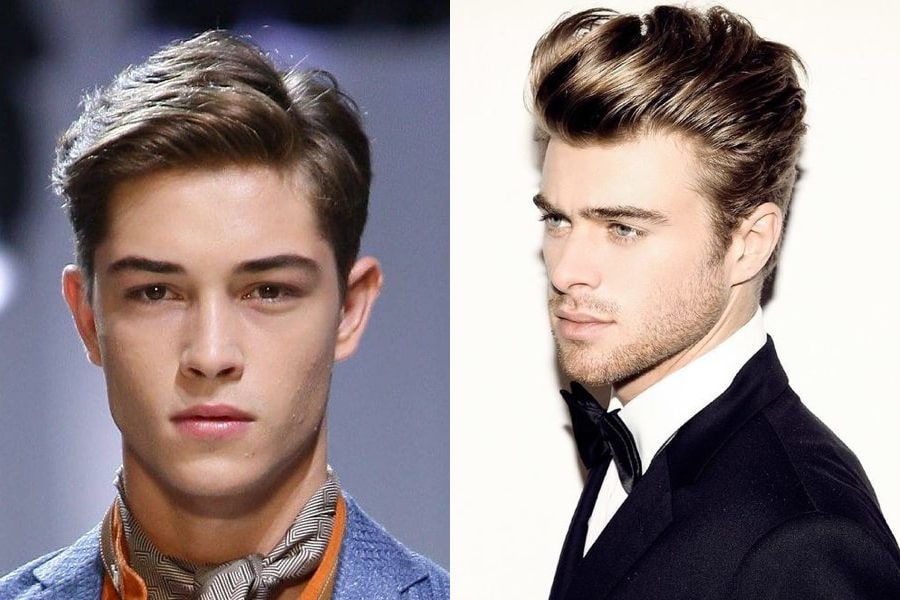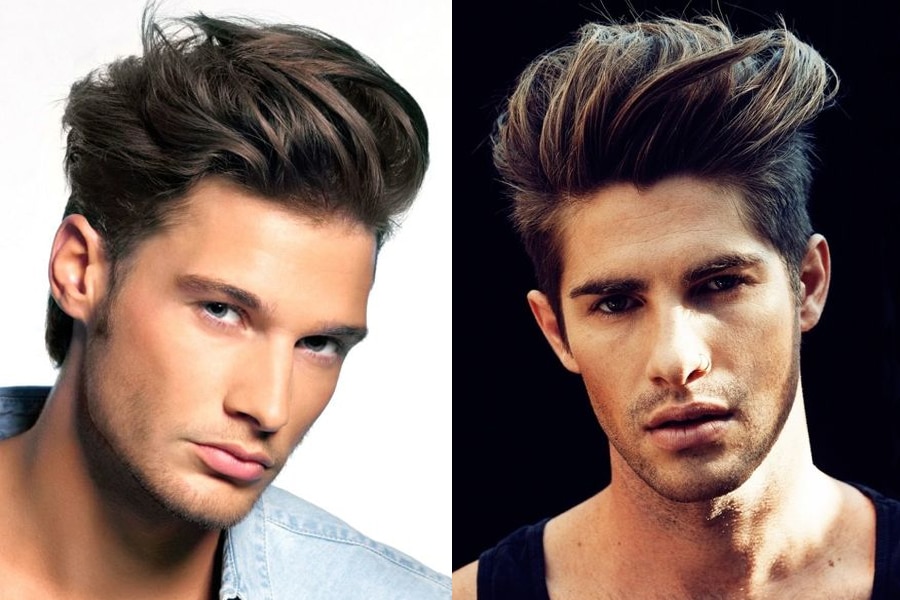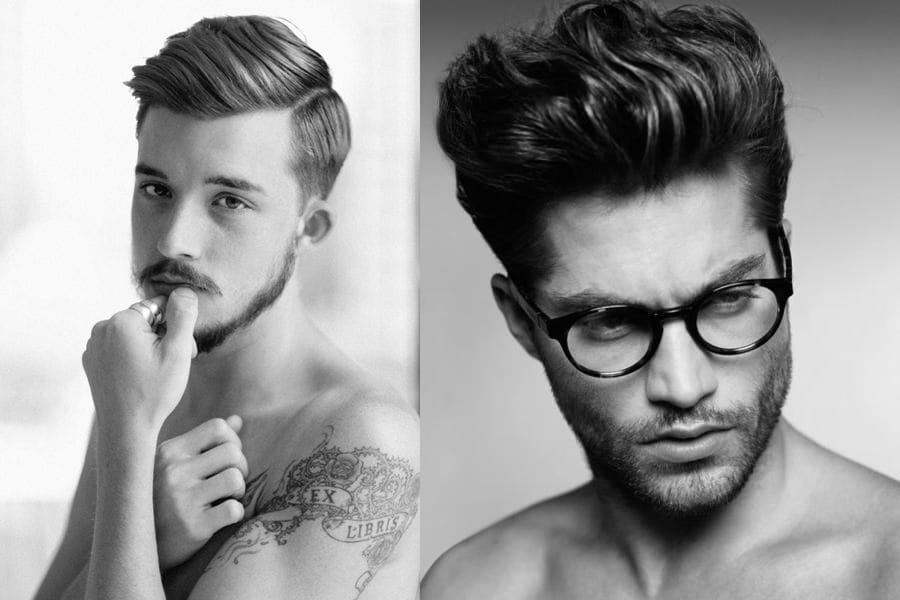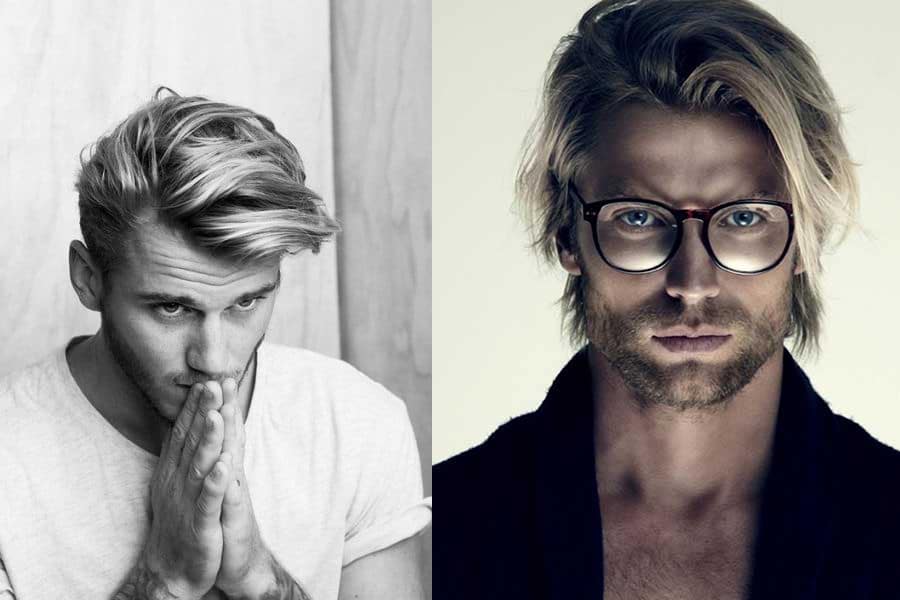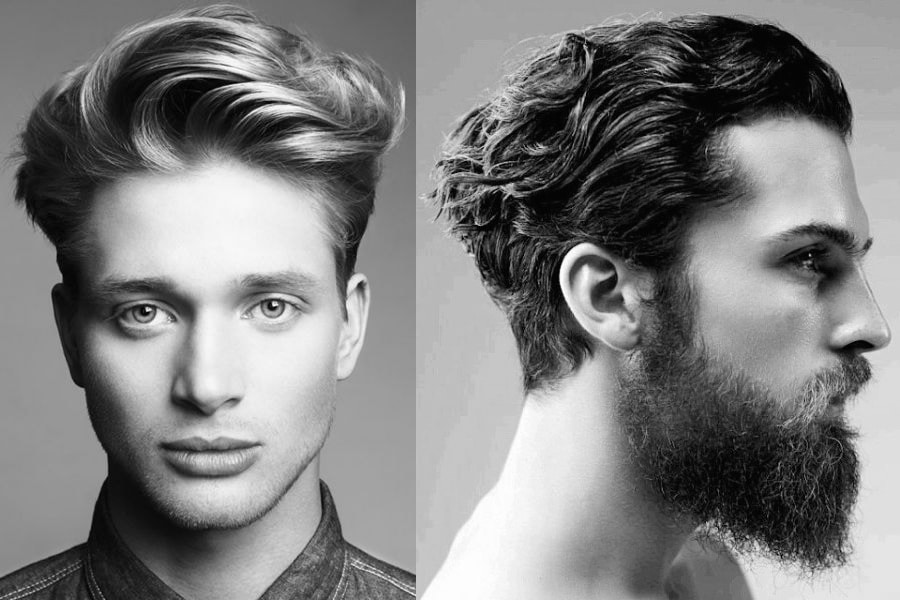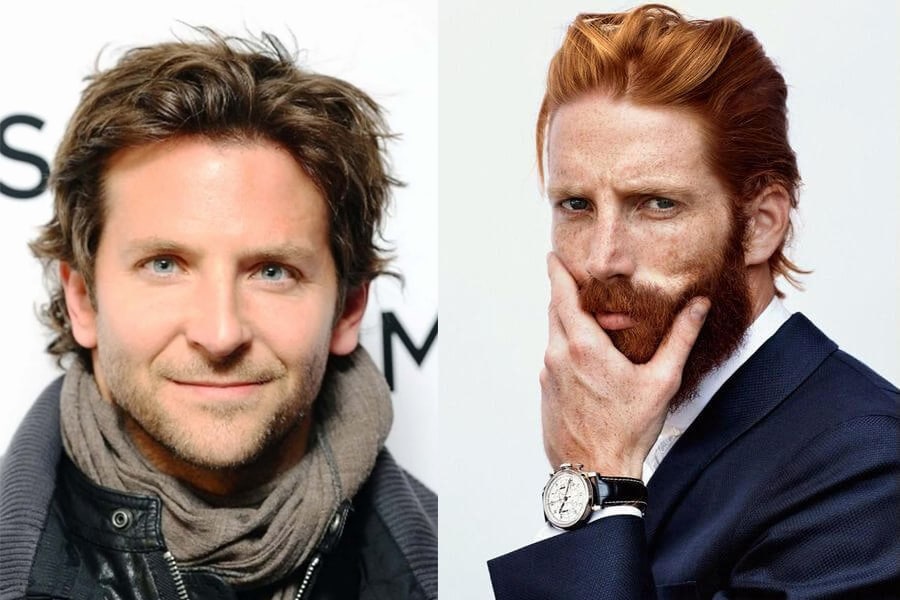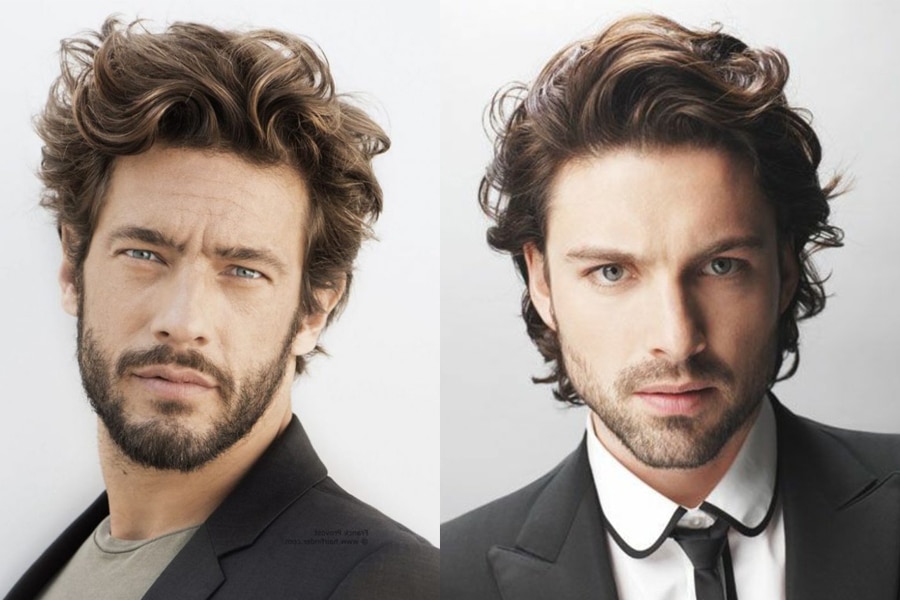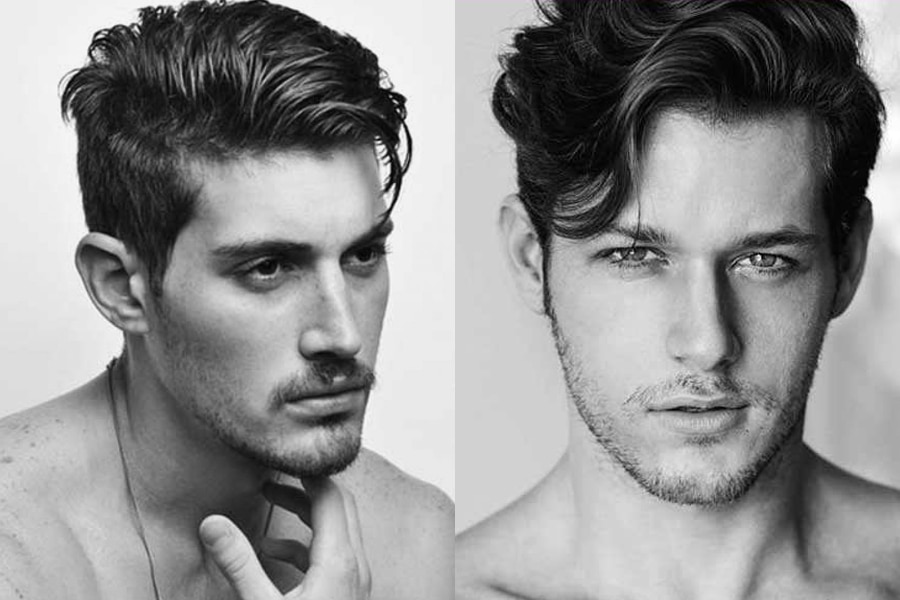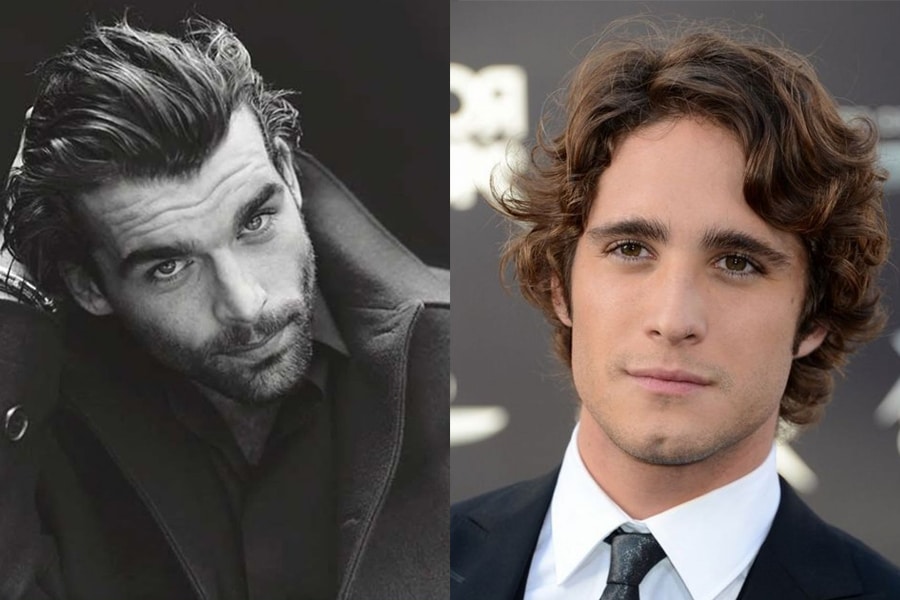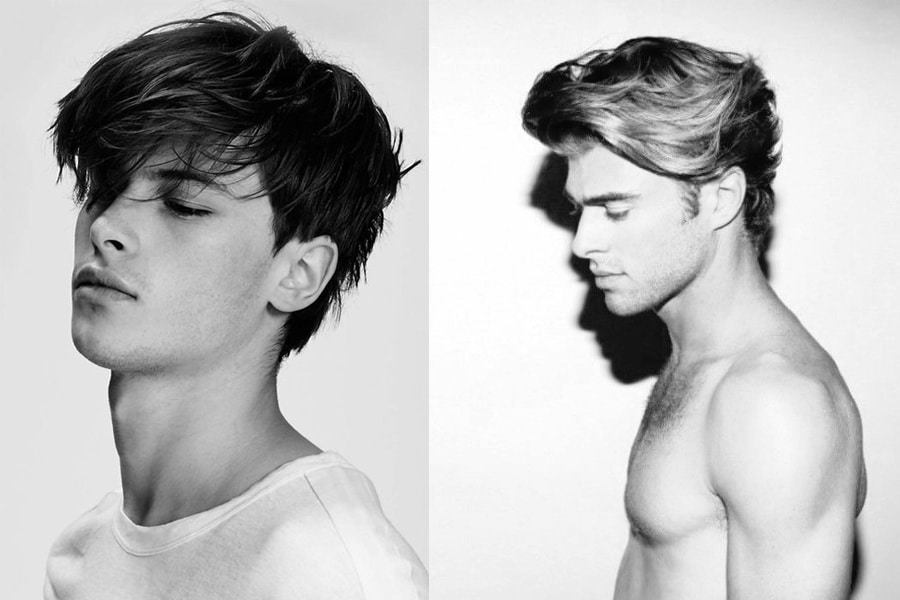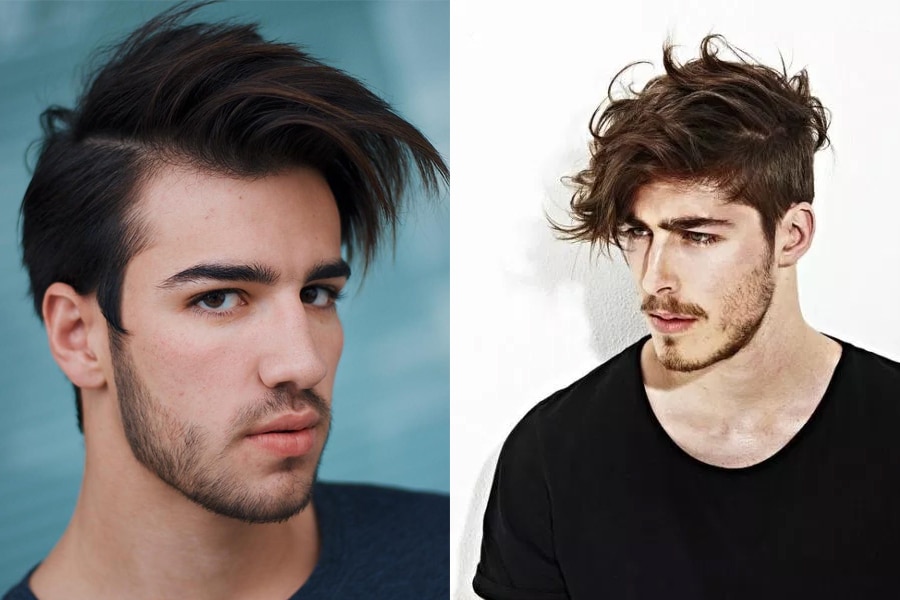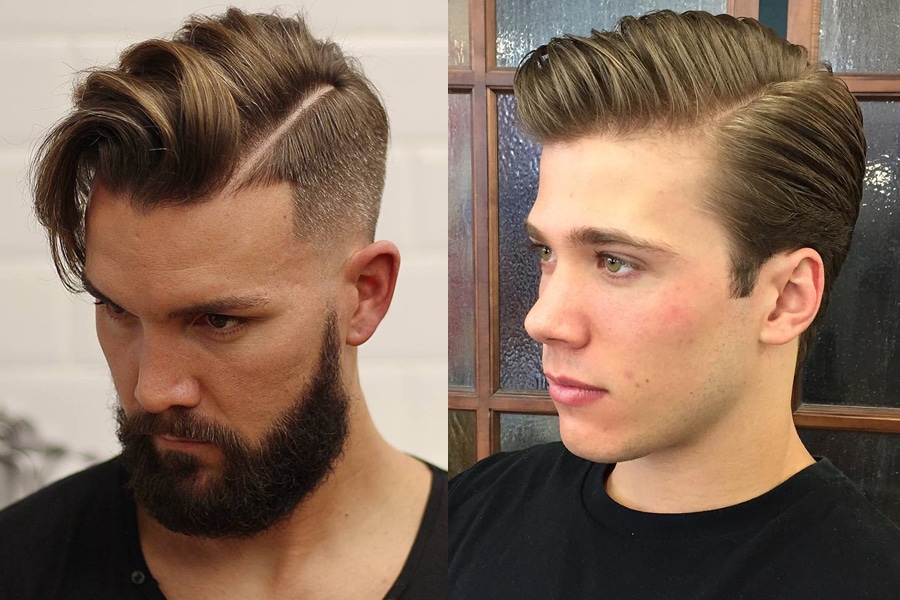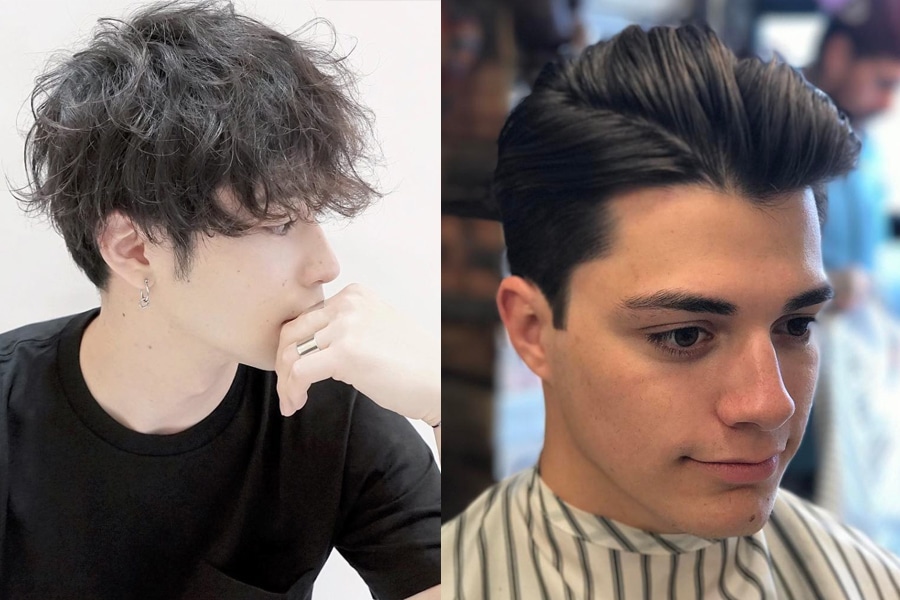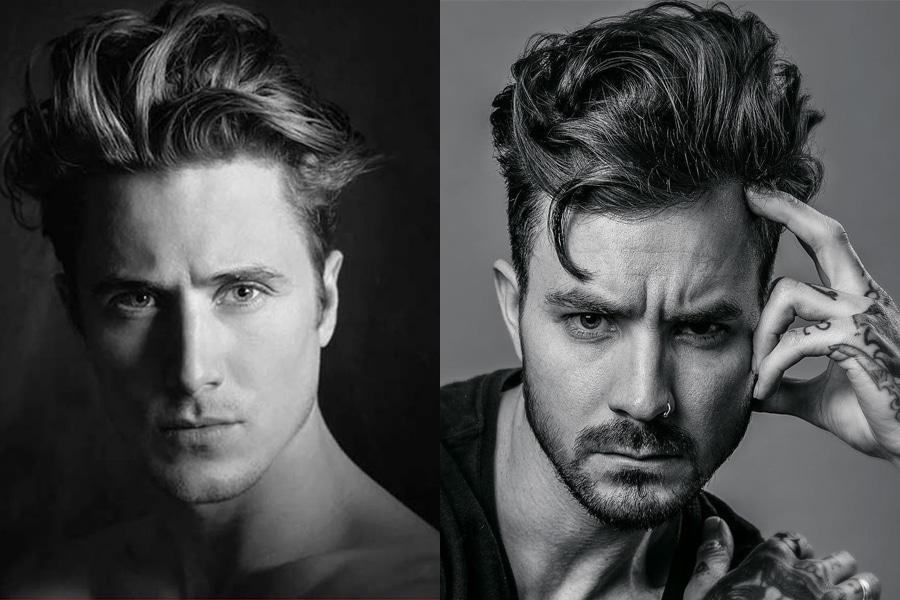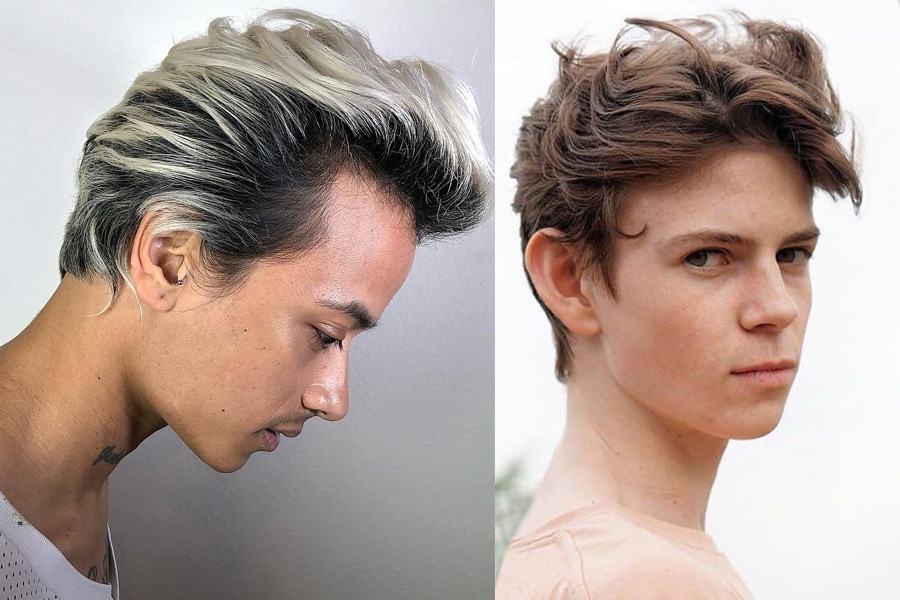 You'll also like:
50+ Long Haircuts & Hairstyle Tips for Men
50+ Short Haircuts & Hairstyle Tips for Men
How to Bleach Your Hair Safely at Home
General FAQ
How long is medium length hair?
Medium length hair is 5-10cm in length.
What are some good medium length haircuts for men?
Men with medium length hair can choose from a wide variety of fashionable hairstyles including the Faux Hawk, Textured Crop, and Slicked Back style.
What is the best hairstyle for 2020?
The medium-length haircut with short or taper fade sides is the king of haircuts for 2020, with celebrities such as Harry Styles and Zayn Malik pioneering the style.