12 Best Sunday Sessions in Melbourne to Wind Down the Weekend
Not looking forward to those Monday blues? Sunday doesn't have to be such a downer, and there are plenty of local spots in Melbourne that are at their peak on a sunny Sunday afternoon. You may have to get up early Monday morning for that meeting, but that doesn't mean you can enjoy the rest of your Sunday at some of Melbourne's finest bars and pubs. Whether you're hungover from the night before and in need of some greasy food and hair of the dog, or you're just looking to keep the party going, we've done the hard yards for you. So take a look at our 12 Best spots for Sunday sessions Melbourne has got to offer.
You'll also like:
18 Best Hidden Bars in Melbourne
21 Cool Restaurants in Melbourne
33 Best Burger Shops in Melbourne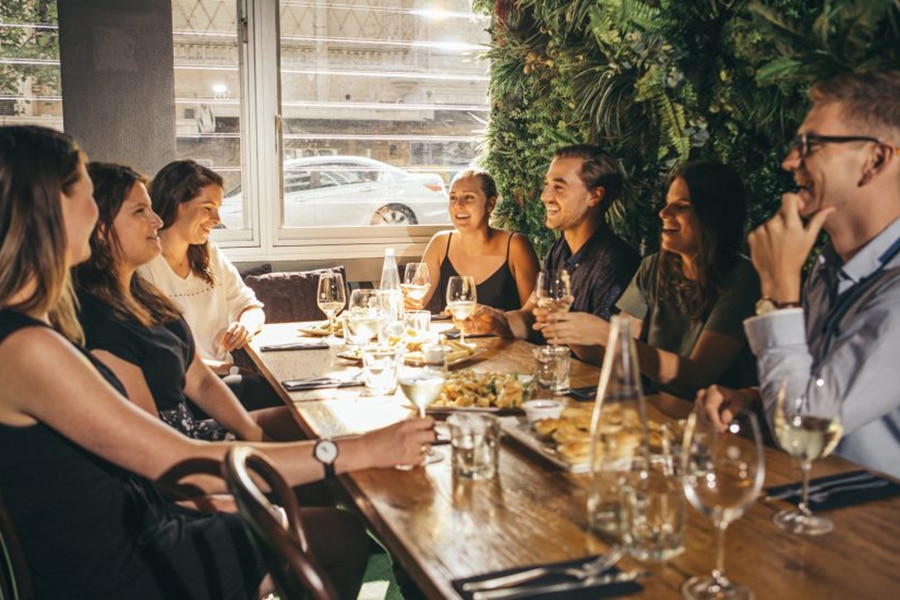 1. The Duke
It's Melbourne's oldest licensed pub, so they must be doing something right. The Duke offers all your pub classics like a good chicken parma, scotch fillet with chips and aioli or the classic cheeseburger. It's a no brainer for a boozy Sunday session in Melbourne, the location, the drinks, the food and live sports are all solid for a guaranteed good time.
Address: 146 Flinders Street, Melbourne VIC 3000
Phone: +61 3 9810 0066
Hours: Mon-Fri 7am-1am, Sat 9am-1am, Sun 9am-11pm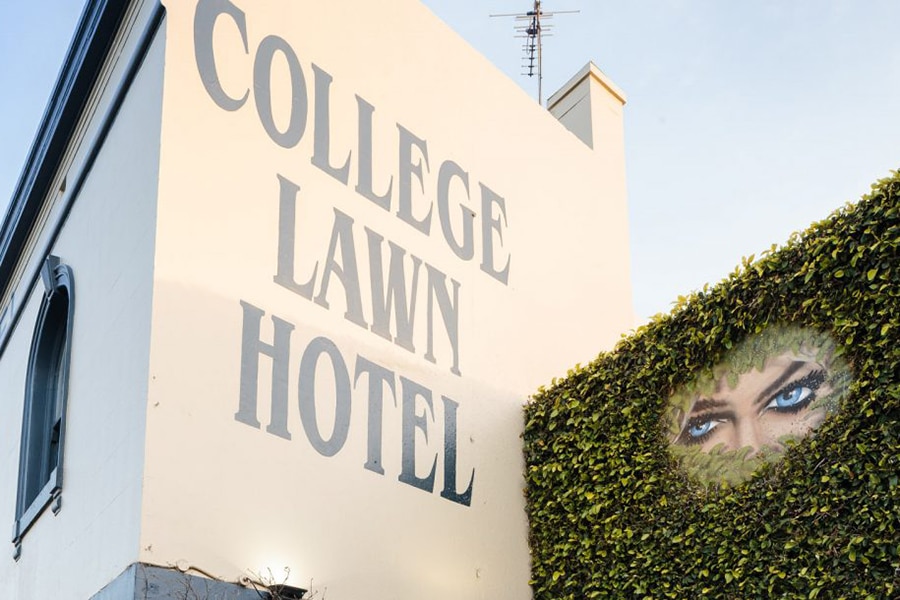 2. College Lawn Hotel
Live music, trivia nights and dinner specials await for your next Sunday session in Melbourne at College Lawn Hotel. Whether you're still going from the night before or looking to wind down the weekend, College Lawn Hotel is a good spot for a Sunday afternoon of live music and drinks. The East Melbourne venue also offers a decent setup for sports fans to catch the latest live game.
Address: 36 Greville Street, Prahran VIC 3181
Phone: +61 3 9810 0074
Hours: Mon-Wed 12pm-11pm, Thu-Sat 12pm-12am, Sun 12pm-11pm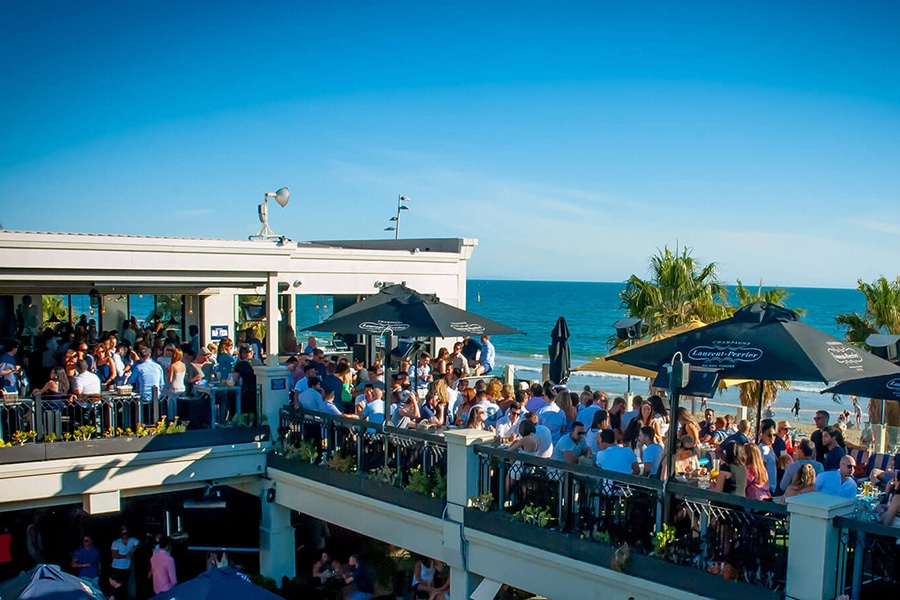 3. Captain Baxter
A beachside beer garden and a few buddies and you can't go wrong. Live music, DJs and the $69 Boujee Brunch with 2 hrs of our spritzes and a Baxter banquet is just the cherry on top for your next Sunday session in Melbourne. At Captain Baxter you'll get jugs of Pimms and bold bar food, all the while soaking up the sun rays from the rooftop. If you like your drink with a view, this is the place for you.
Located in: St. Kilda Sea Baths
Address: 10/10-18 Jacka Blvd, St Kilda VIC 3182
Phone: (03) 8534 8999
Hours: Fri 5pm-12am, Sat 12pm-12am, Sun 12-10pm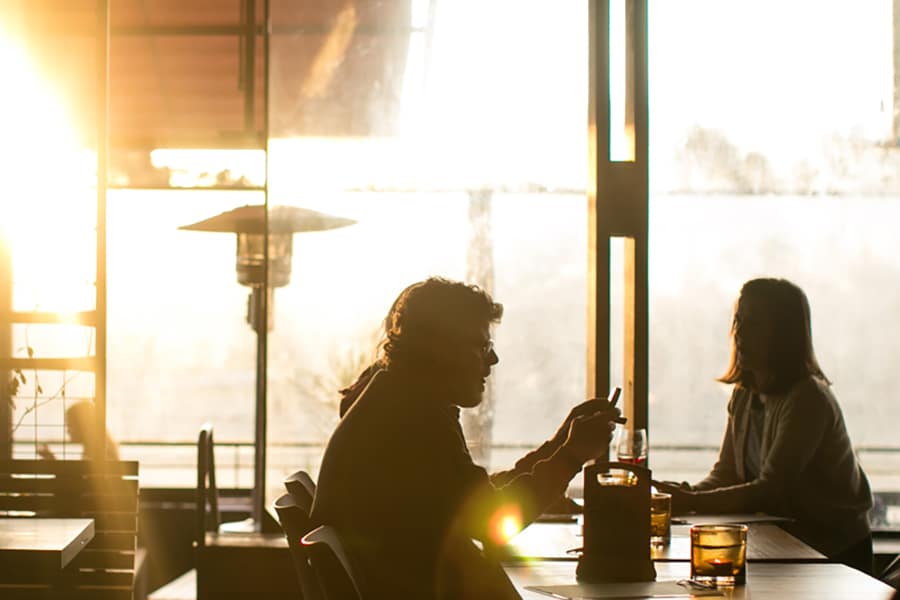 4. Northcote Social Club
Live music, good food, good drinks and good company make Northcote Social Club a great place for some Sunday afternoon drinks in Melbourne. Sunday at Northcote Social Club also means live interactive jukebox events where you can select what you want to listen to all afternoon, making this trendy pub is one of the best spots for a Sunday session in Melbourne.
Address: 301 High Street, Northcote VIC 3070
Phone: +61 3 9489 3917
Hours: Mon 4pm-12am, Tue-Wed & Sun 12pm-12am, Thu 12pm-1am, Fri-Sat 12pm-2am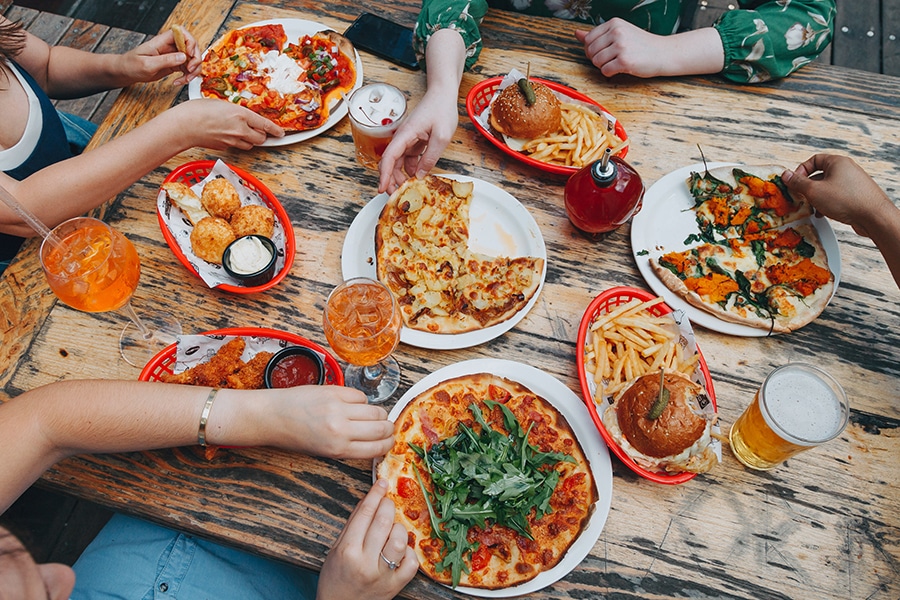 5. Lucky Coq
Sister to Bimbo Deluxe, Lucky Coq offers the ultimate Sunday pick me up, cheap greasy pizza. It's the place to hang out when you've got a hangover but still want to be social. It's dark and dimly lit, a cavernous hidey hole to get over the night before. Upstairs it's a whole other story, the nightclub vibes are strong and there's even a dancefloor if you feel a little boogie coming on.
Address: 179 Chapel Street, Windsor VIC 3181
Phone: +61 3 9525 1288
Hours: Mon-Fri 11:30am-3am, Sat-Sun 12pm-3am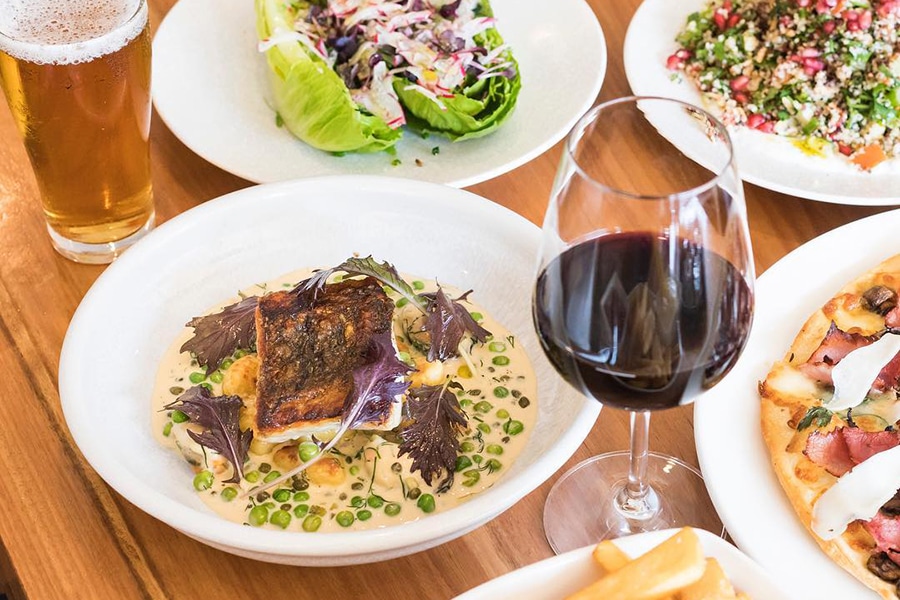 6. Republica
When on the hunt for the best Sunday bars Melbourne's got to offer, you can't go past Republica. Get down after 2pm for live music and sample the finger food, like fried chicken with jalapeno and lime mayonnaise or freshly shucked oysters, all the while taking in the views of St Kilda beach. Grab a pitcher of Sangria and you've got yourself one hell of a Sunday session in Melbourne.
Address: 10/18 Jacka Blvd, St Kilda VIC 3182
Phone: +61 3 8598 9055
Hours: Mon-Wed 11:30am-10:30pm, Thu-Fri 11:30am-11pm, Sat 9am-12am, Sun 9am-11pm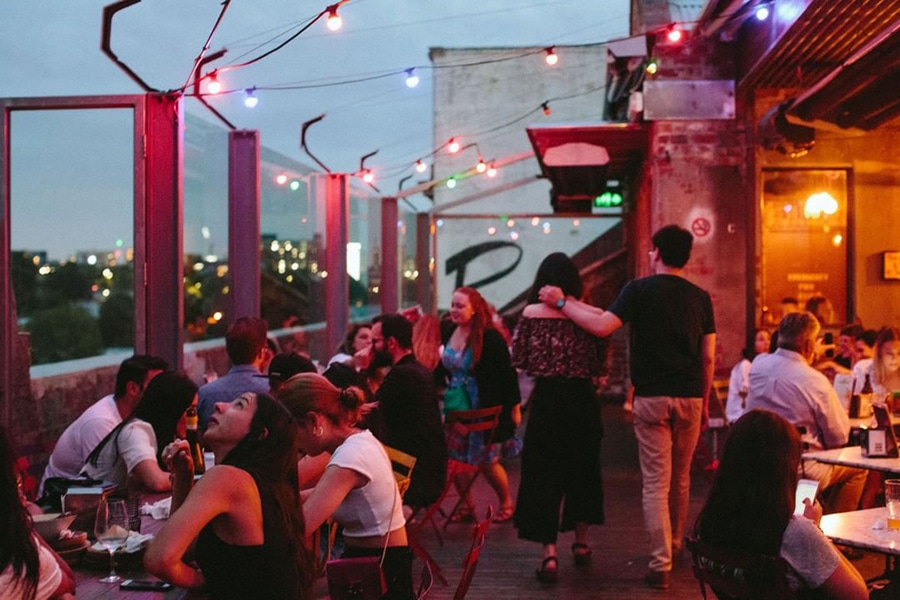 7. Naked for Satan
Naked for Satan is all about the vodka and pintxos and is dominated by a huge vodka still sat plum in the middle of the downstairs bar room. Fun little bite size pintxos of all different textures and flavours will have you full and satisfied in no time. Then to wash it all down, try the selection of 22 infused vodkas or the craft beers on tap. The variety and plethora of drinks make Naked for Satan one of the best spots for a Sunday session Melbourne has to offer.
Address: 285 Brunswick Street, Fitzroy VIC 3065
Phone: +61 3 9416 2238
Hours: Mon-Thu 12pm-12am, Fri-Sat 12pm-1am, Sun 12pm-12am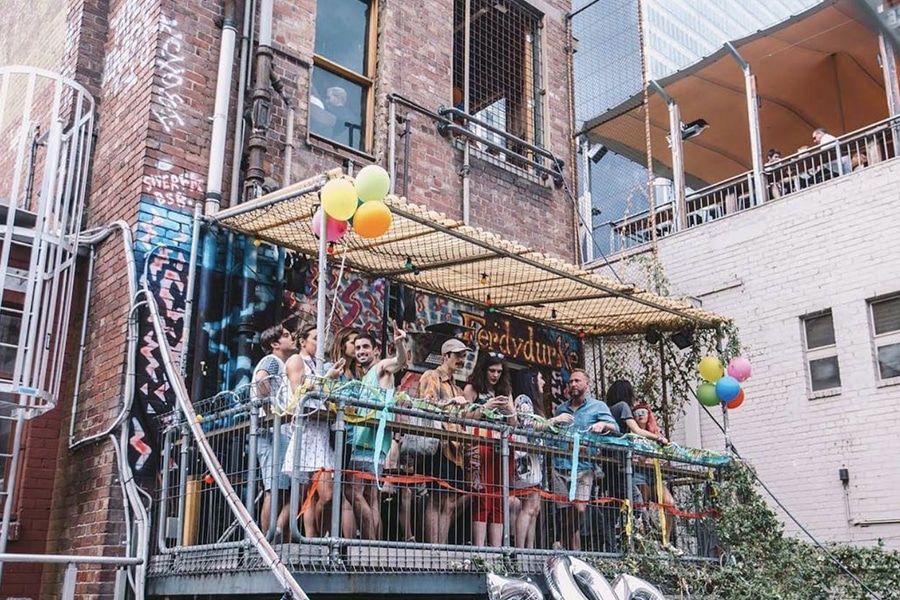 8. Ferdydurke
The lofty New York-esque Ferdydurke has a lot going for it on a Sunday afternoon. The comprehensive list of classic cocktails and import beers make it a perfect stop for some Sunday afternoon drinks in Melbourne. Not only that, you'll also find local and international DJs to keep you entertained.
Address: Level 1 & 2, 31 Tattersalls Lane, Melbourne VIC 3000
Phone: +61 3 9639 3750
Hours: Mon-Thu 4pm-1am, Fri-Sat 12pm-3am, Sun 4pm-1am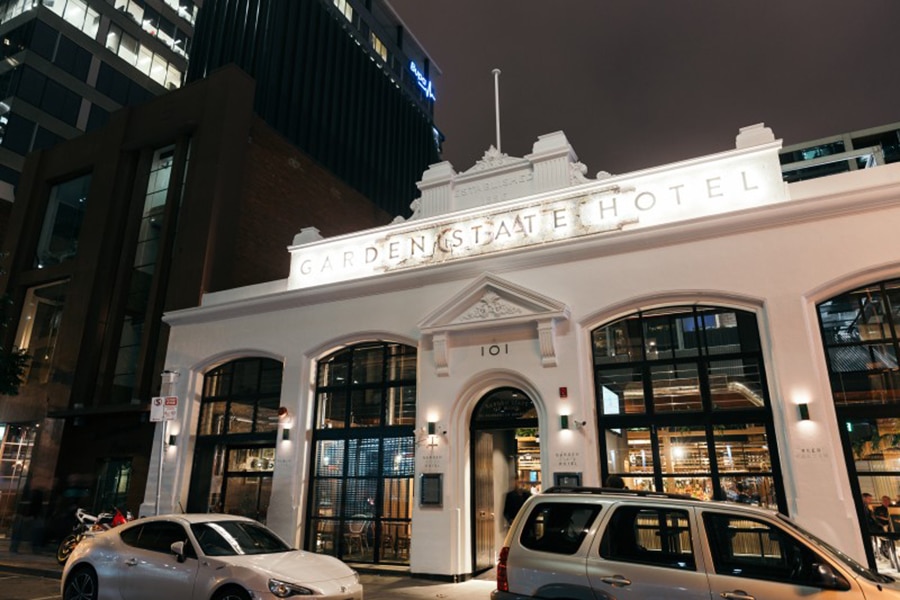 9. Garden State Hotel
Garden State Hotel has a whopping four levels with an atrium smack bang in the center letting in loads of natural light but more importantly, it leads to a cocktail bar in the basement. Select from a comprehensive list of cocktails, craft brews, wines and a serious whisky collection. Grab something from the small bites menu, like the snapper and dill croquettes or the spiced cauliflower fritters, guaranteed to make  tomorrow seem a little brighter.
Address: 101 Flinders Lane, Melbourne VIC 3000
Phone: +61 3 8396 5777
Hours: Sun-Wed 12pm-11pm, Thu 12pm-12am, Fri-Sat 11:30am-3am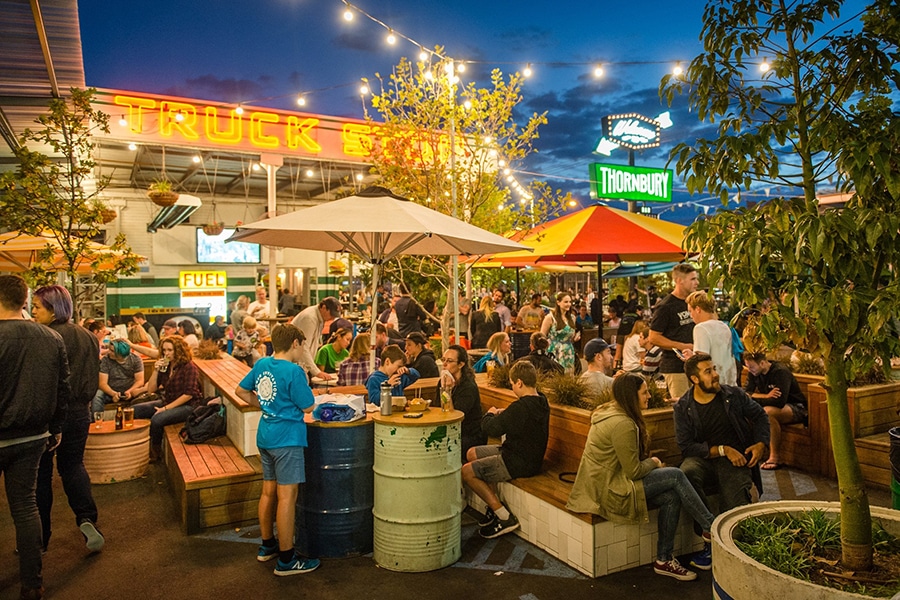 10. Welcome to Thornbury
Melbourne's first and permanent food truck stop welcomes over 80 different food trucks per month and is the perfect combination of food and booze for a Sunday session in Melbourne. You could spend every Sunday at Welcome to Thornbury and always have something new to try. It's not just multiple food options that make it a good spot for a Sunday session, the venue even features a beer hall. Grab some friends and try a little of everything to put you in a good mood for the week.
Address: 520 High Street, Northcote VIC 3070
Phone: +61 3 9020 7940
Hours: Mon-Tue 3pm-10pm, Wed-Thu 3pm-12am, Fri-Sat 12pm-12am, Sun 12pm-11pm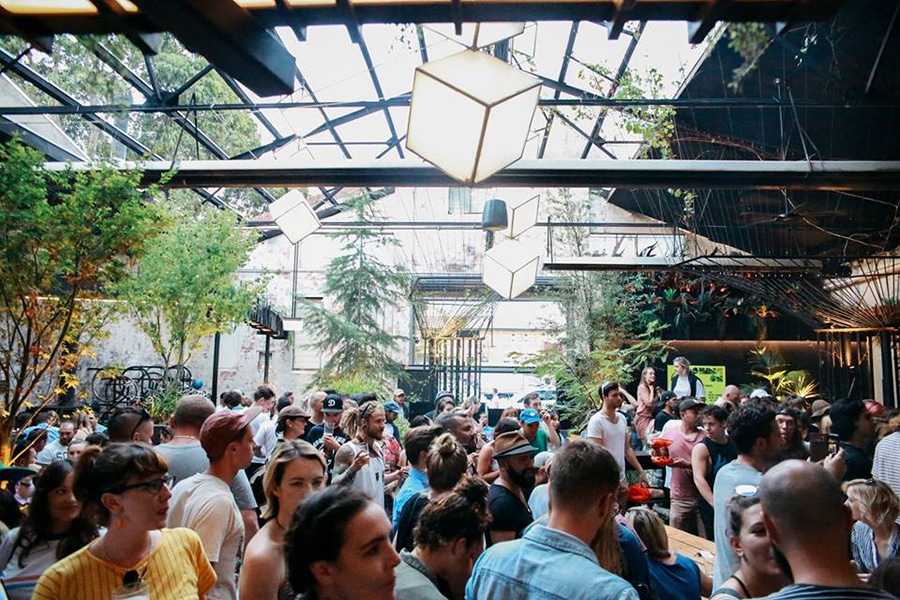 11. Howler
Opposite Brunswick city baths you'll find Howler, a converted warehouse with not one but two bars. Get down on a Sunday afternoon for the recovery drink special with $10 Bloody Marys and $10 Craft pints and soak up the Sunday vibes in the light and airy Garden Bar. Two performance spaces also means there is never a dull moment at Howler with live DJs, bands, art exhibitions and screenings.
Address: 7-11 Dawson Street, Brunswick VIC 3056
Phone: +61 3 9077 5572
Hours: Mon 4pm-11pm, Tue-Wed 4pm-12am, Thu 4pm-1am, Fri-Sat 12pm-1am, Sun 12pm-11pm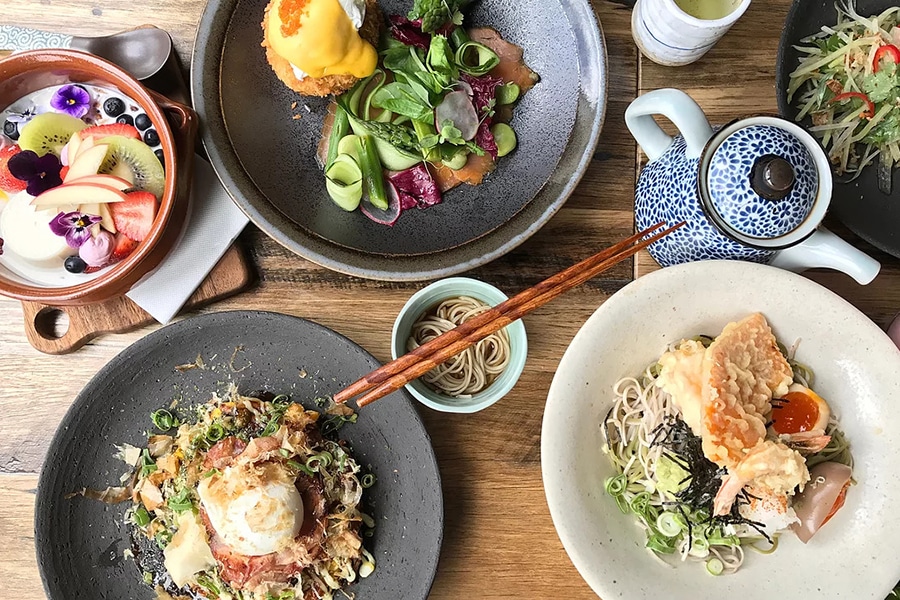 12. Baba Sus
Just a step away from the Burwood Railway Station, Baba Sus is a pan-Asian restaurant offering a laid back experience. This is more for when you want to get out of party mood and just have a brunchy Sunday session. They've got some decent Australian and New Zealand wines, beers from Asahi, Trumer Pilsner and Hawthorne Pale Ale. They even have a menu item called 'The Hangover', a Japanese braised pork belly with tea egg and pickled ginger.
Address: 15 Bardolph Street, Glen Iris VIC 3146
Phone: +61 3 9939 6141
Hours: Tue-Fri 7:30am-4pm, Sat-Sun 8am-4pm

You'll also like:
16 Best Yum Cha Restaurants in Melbourne
13 Best Ribs in Melbourne
18 Best Beer Gardens in Melbourne
Have you subscribed to Man of Many? You can also follow us on Facebook, Twitter, Instagram, and YouTube.