25 Coolest Bars in Melbourne
It would be understood that any individual could have a hard time deciding exactly where they would like to get a decent drink in Melbourne due to the vast number of pubs and bars in and around the city. Our list of the Coolest 25 Bars in Melbourne has whittled down this enormous aggregate of bars in this city to cater to every demand and desire when it comes to finding a decent watering hole that serves a good drop.
The Top Bars in Melbourne have got you covered across all spectrums to indulge in sweet lady liquor. With establishment containing some of the most extensive and exclusive Whisky catalogues this side of the Scottish moors, Wine so fine it makes grown men cry, Beer as crisp as mid-winter Melbourne eve and every other elixir known conceivably to man. It goes without saying that we encourage you to remember alcohol should be enjoyed in moderation but most importantly, should be enjoyed.
---
You'll also like:
18 Best Hidden Bars in Melbourne
10 Best Whisky Bars in Melbourne
Best Gin Bars in Melbourne
---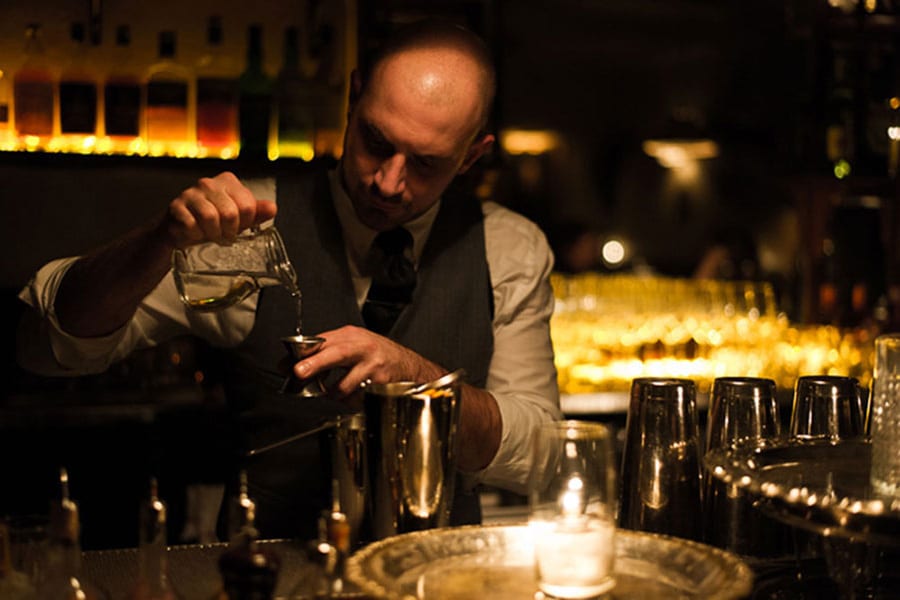 The Everleigh
A night at The Everleigh is a unique Melbourne experience. After entering through an American diner, walking down a dim-lit hallway and climbing a few stairs, you are whisked back in time to a bar reminiscent of the golden era of drinking, dedicated to classic cocktails and service. Time and time again this particular cocktail bar is among the top of any list concerning Melbourne's bar scene, which it frankly deserves.
150-156 Gertrude Street, Fitzroy VIC 3065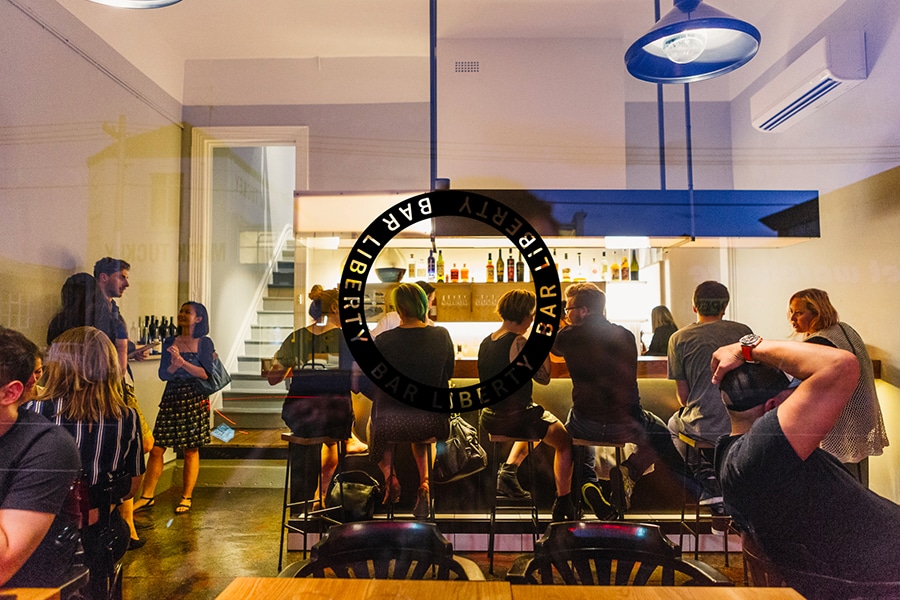 Bar Liberty
This alcohol-focussed bar and bistro is one that speaks to wine lovers. The interior of this Melbourne Bar has the clean and crisp elements of a fine deli, with food and drink to back it up. Their bottles of wine are sourced from only the finest International and Australian wineries. Bar Liberty encompasses what it means to enjoy the taste and flavour of liquor while being accompanied by a delicious meal.
234 Johnson Street, Fitzroy VIC 3065
Black Pearl
Combining comfy couches and a warming décor, remaining family-owned The Black Pearl has been a Melbourne staple for the last 15 years. Open until 3 am every night, this neighbourhood bar has been at the forefront of customer service and cocktail innovation, becoming an icon deep in the heart of Fitzroy.
304 Brunswick Street, Fitzroy VIC 3065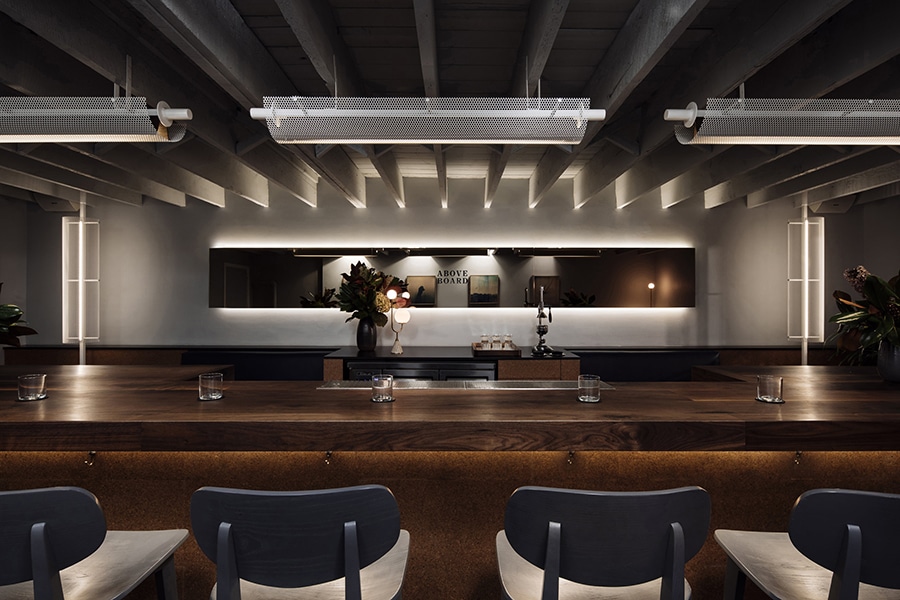 Above Board
Above Board is a relatively new and very intimate cocktail bar with only 12 seats and no standing permitted. Hayden Lambert, a legend of the Melbourne bar scene has made this his new home, promising patrons exceptionally crafted cocktails delivered alongside daggy day jokes, which supposedly get better throughout the night, provided the drinks remain flowing.
Level 1/306 Smith Street Chopper Lane, Collingwood VIC 3066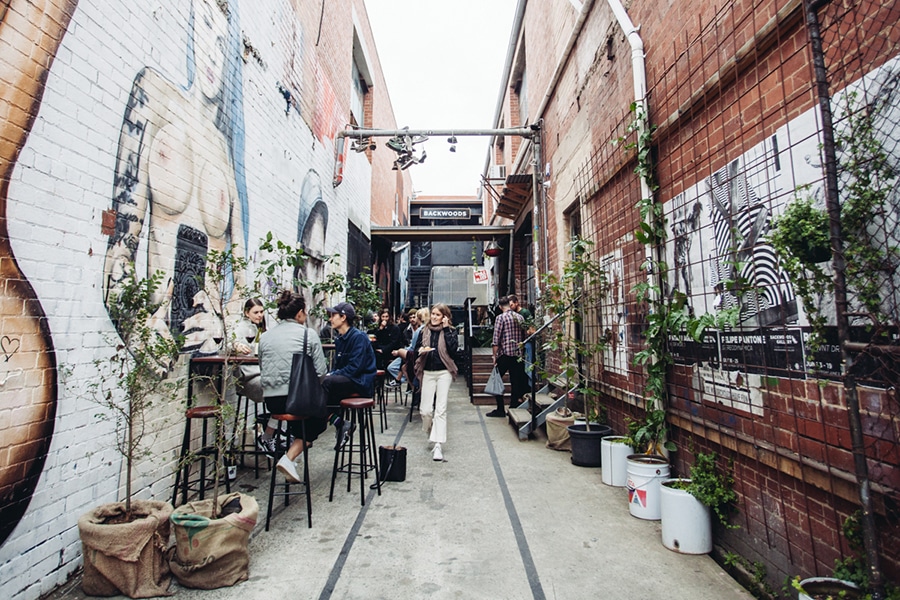 Paradise Alley
With wall art that screams Melbourne, a place to shoot some pool, furniture that has been recycled and an array of delicious drinks, Paradise Alley is, well, paradise. On offer at this establishment are affordable options that don't sacrifice quality for quantity, with many possibilities to choose from when it comes to beer, wine and spirits. The communal nature of this bar is what makes it so desirable, with the bar working alongside fellow business to provide food and drinks to visitors.
25 Easey Street, Collingwood VIC 3066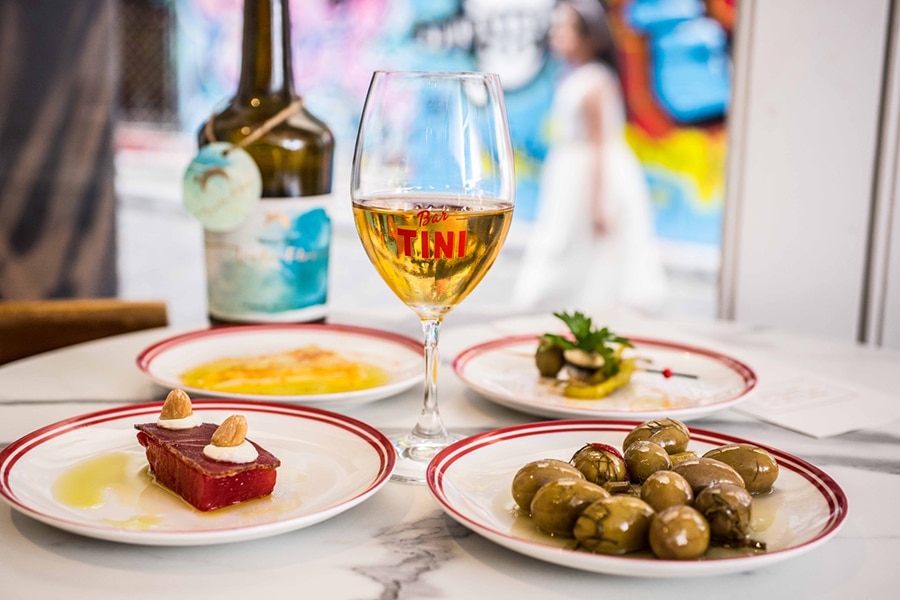 Bar Tini
Styled to showcase visitors what it is like to visit an authentic Spanish bar and bodega, Bar Tini prides itself on it refreshing authenticity. Not only will you be rewarded with exceptionally friendly staff, but the food is delectable, to say the least, with the drinks being beyond spectacular. You will no doubt be whisked back to that Barcelona evening when you fell in love, and If you haven't been to Spain, booking a ticket to the Iberian Penninsula would no doubt be a top your to-do list after leaving this Melbourne CBD Bar.
3-5 Hosier Lane, Melbourne CBD VIC 3000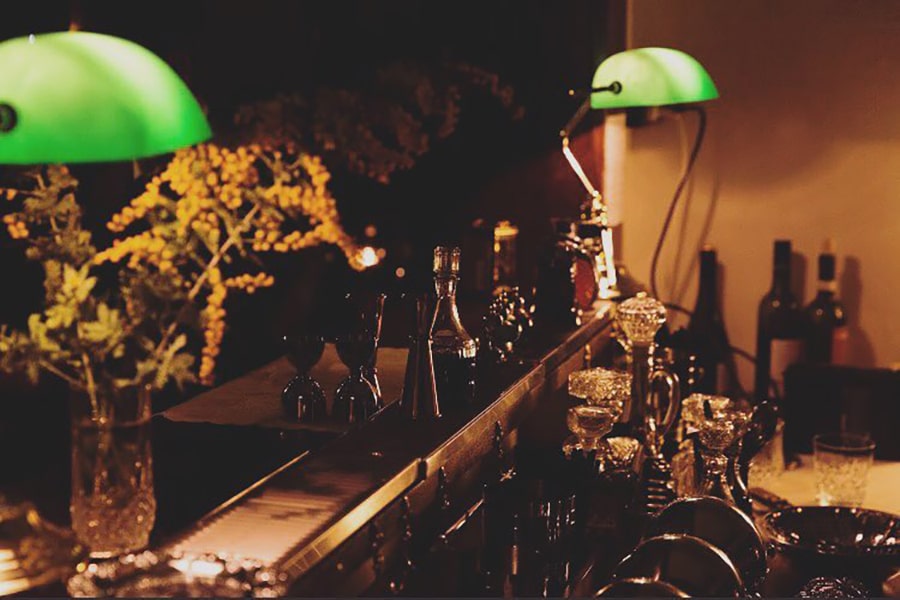 Romeo Lane
If you are looking for a cocktail bar you can call your own or even, maybe, love, then look no further than Romeo Lane. With an emphasis on a comfy interior (A fireplace lit on the cooler evenings for instance) and classic cocktails created and delivered by some of the best bar staff in the industry, This place encompasses what it means to be a sensationally Cool Melbourne Bar.
1A Crossley Street, Melbourne CBD VIC 3000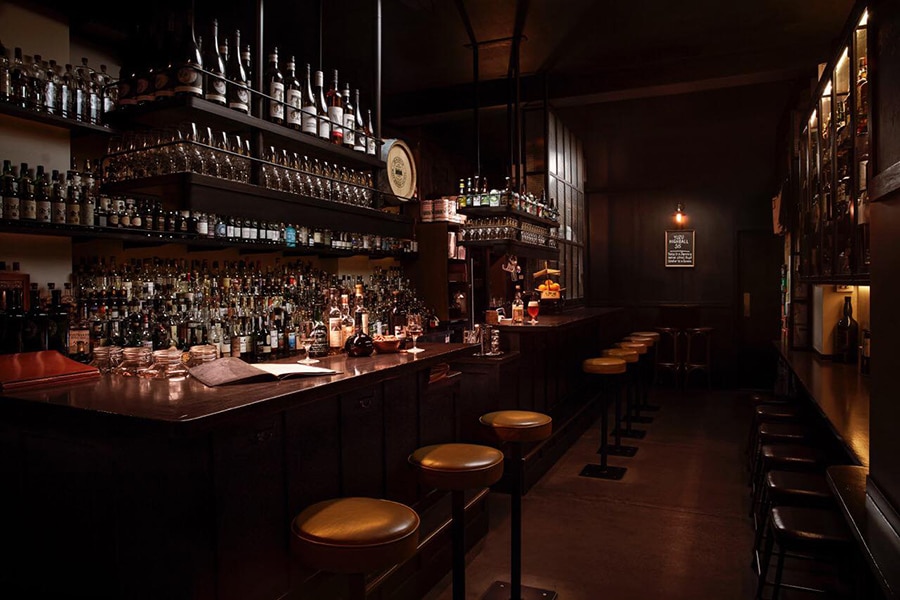 Whisky & Alement
Serving the whisky appreciation community of Melbourne since 2010, Whisky & Alement means business when it provides amber-gold. With an ever-changing menu of over 1000 whiskies (Holy Shit…I mean I think it's fair to say that) featuring the classic brands, independent drops and rare international varieties this gem of a joint is a place for the preservation and cultivation of whisky gratitude.
270 Russell Street, Melbourne CBD VIC 3000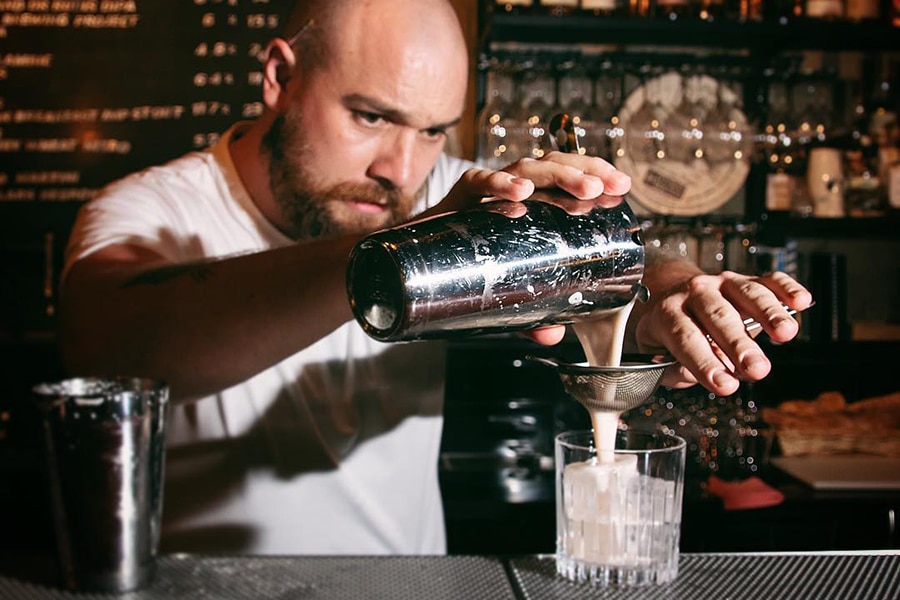 Mr West
Focussing on providing the suburb of Footscray with a wide variety of alcoholic beverages, Mr West is the place to go when you're not quite sure what you want, but a more than willing to be politely pointed in the right direction. The food on offer is simple albeit effective, and as an added bonus, the bar staff encourage locals to BYO food from surrounding eateries to enjoy alongside their many delicious drinks.
106 Nicholson Street, Footscray VIC 3011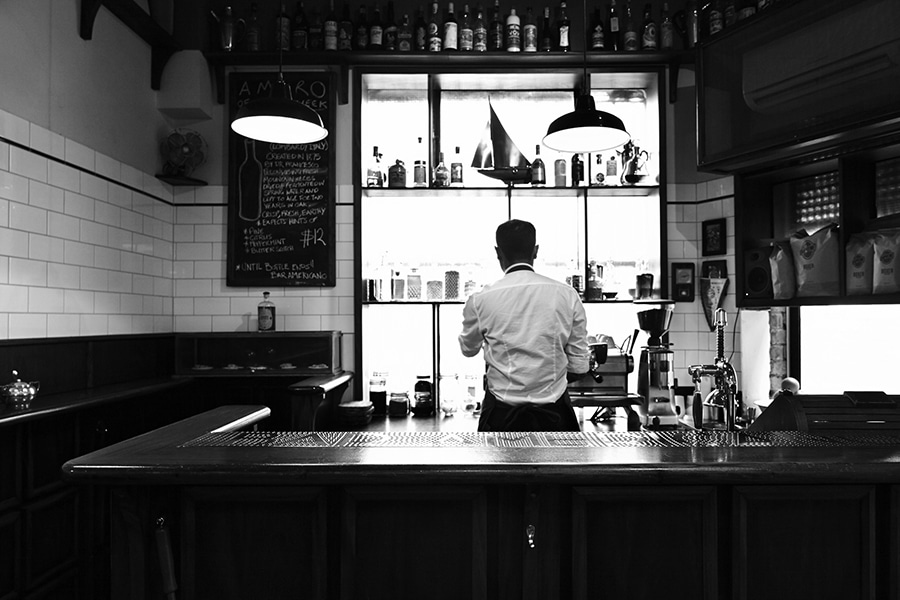 Bar Americano
Opening back in 2011, Bar Americano's Matthew Bax wanted to pay homage to the Golden Age of drinking in America. The unique nature of this bar is perhaps the main selling point, encouraging its patrons to put down their phones and engage with their fellow drinkers while enjoying some of the truly classic cocktails on offer at the Melbourne CBD Bar.
20 Presgrave Place, Melbourne CBD VIC 3000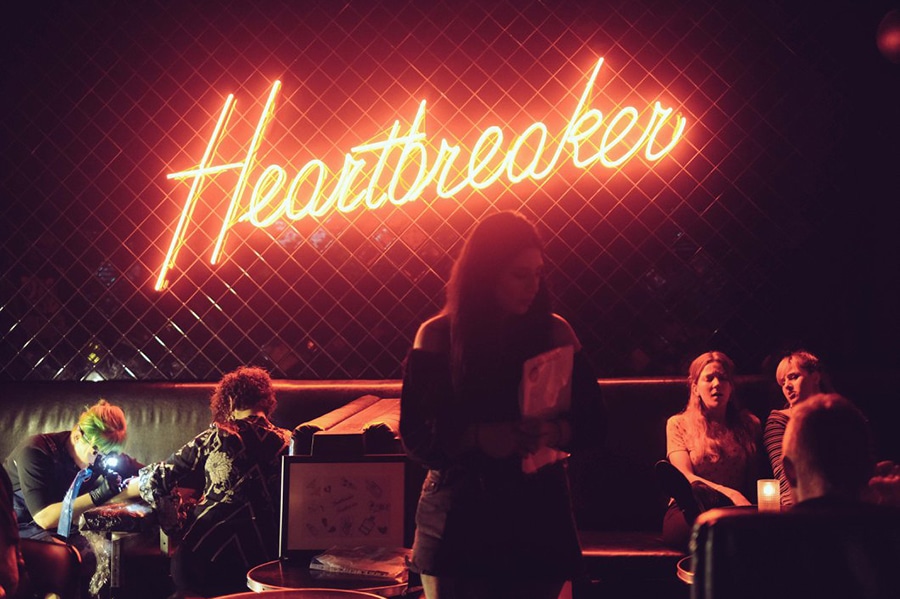 Heartbreaker
The jukebox is blaring everyone's favourite rock tunes, There is a red neon sign emblazoned with the word "Heartbreaker" that you just can't help but be drawn to, the drinks are readily available with 4 pre-batched cocktails (Negroni, Martini, Old Fashioned and Manhatten) offered alongside a well-stocked bar and interesting selection of tap beer and the vibes are inviting and intimate, Heartbreaker will no doubt mend your broken myocardium and then promptly steal it.
234a Russell Street, Melbourne VIC 3000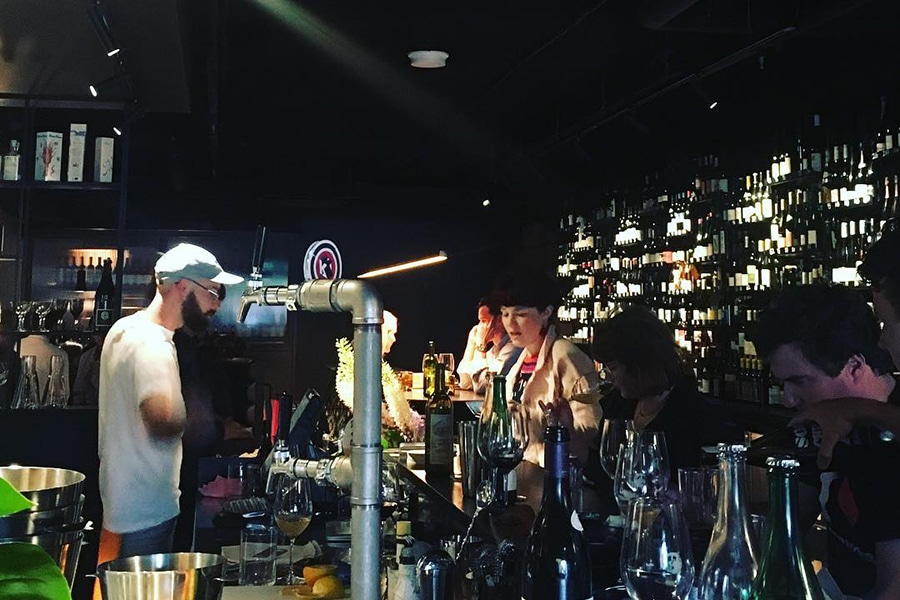 The Moon
Combining an impressive amount of wine on offer (over 400 bottles to be precise), an ever-rotating 20 by-the-glass selection of catered options and a notably warm atmosphere, The Moon is a place to go to enjoy a delectable glass of the finest vino in Melbourne. In addition to the wine on offer at the bar, an associated bottle shop is open until 11 pm daily. So if you need to leave but want a bottle of your new found favourite drop then help is not too far away.
28 Stanley Street, Collingwood VIC 3066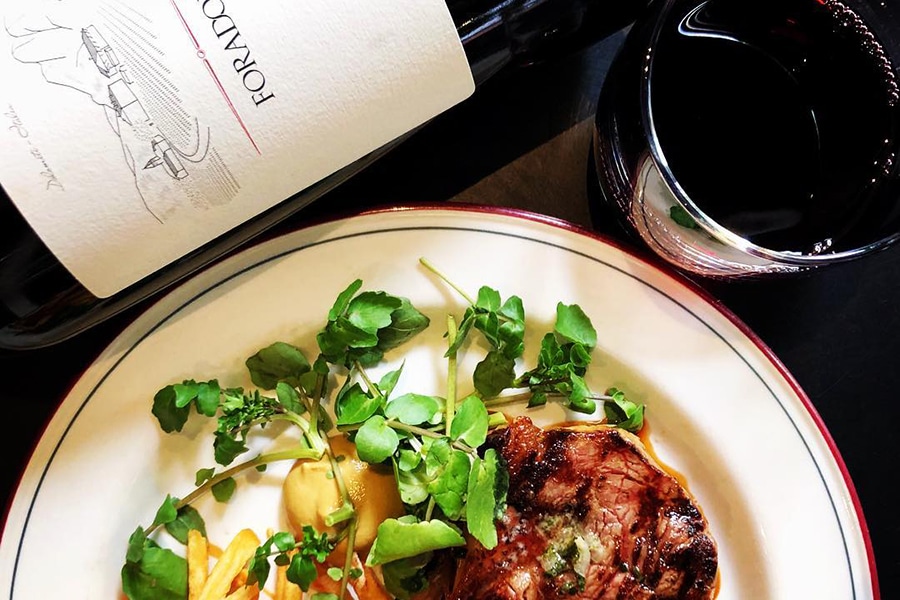 Kirk's Wine Bar
Becoming a much-appreciated addition to the Melbourne CBD, Kirk's Wine Bar offers entrants a unique place of drinking worship. With an impressive selection of delectable drinks and bar bites, this naturally well-lit area exudes European class, elegance and grace. Certainly, one of the Best Bars in the Melbourne CBD.
Corner of Hardware Lane & Little Bourke Street, Melbourne VIC 3000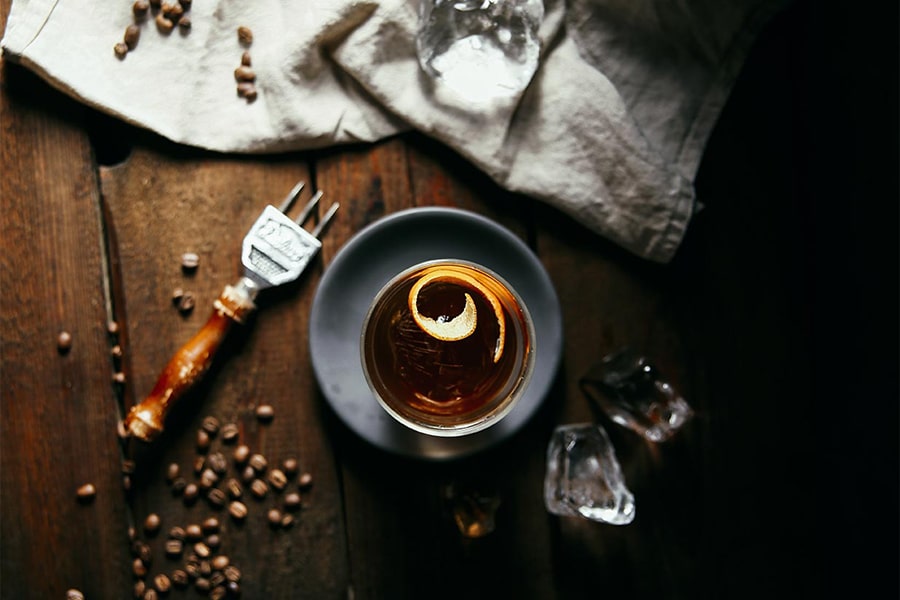 Boilermaker House
Boilermaker House is a blues filled temple devoted to malt whisky, craft beer and delicious cocktails. A Boilermaker, to those who are not acquainted with the term, is a pairing of beer and whisky to create a drinking experience more than the sum of its parts. With over 900 whiskies and an ever-rotating tapped beer list, the opportunities for a palate or thirst quenching drop are never-ending.
209-211 Lonsdale Street, Melbourne, VIC 3000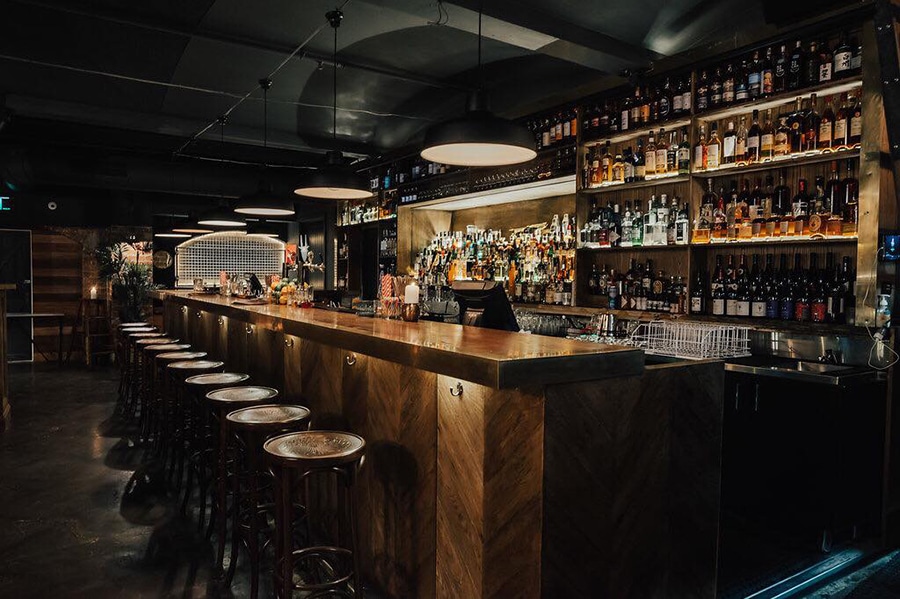 Beneath Driver Lane
Offering guests, a truly unique experience, Beneath Driver Lane has made its home in the vault of the old Money Order Office, in Driver Lane a tiny alleyway off of the famous Little Bourke Street. This charmingly classic hidden bar provides an extensive drinks list with truly delectable gourmet eats, an exclusively devilish drinking venue.
Basement of 3 Driver Lane, Melbourne 3000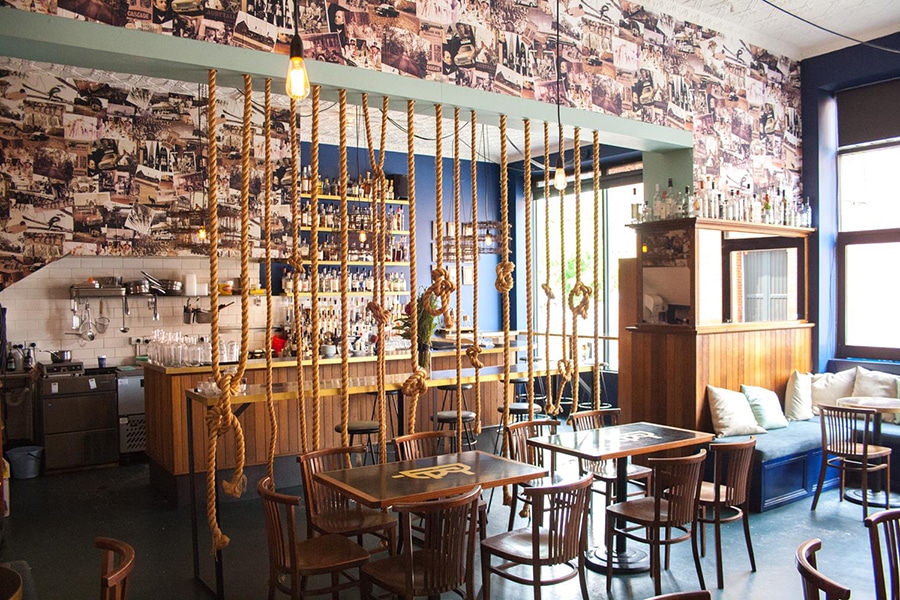 Bad Frankie
Named after the former Governor of Van Diemen's, John Franklin, who outlawed the use of small-pot distilleries in the 1840's, Bad Frankie and its owner Seb Costello champion the small batch distillery movement of modern-day Australia. With over 150 spirits available, most of which are sourced in Australia made from local ingredients, this is the haunch of anyone looking for a true blue cocktail.
141 Greeves Street, Fitzroy VIC 3065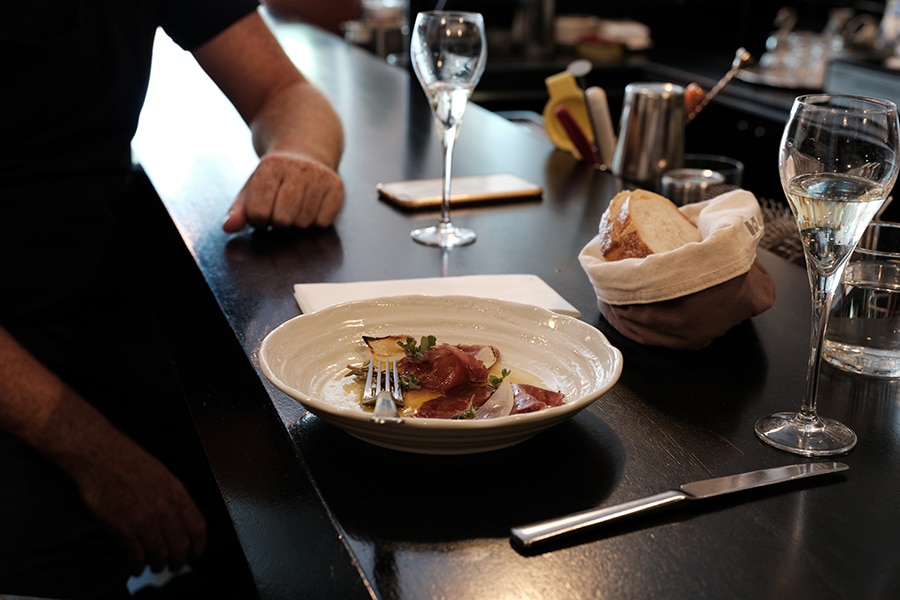 Bar Lourinhã
Merging together the sensuously delectable Spanish and Portuguese cultures this Melbourne CBD Bar provides entrants with a feast for the senses. Intimate and vibrant red leather couches alongside amazingly flavoured wines and food. Bar Lourinhã has been serving happily for 10 years and will no doubt continue to do so.
37 Little Collins Street, Melbourne VIC 3000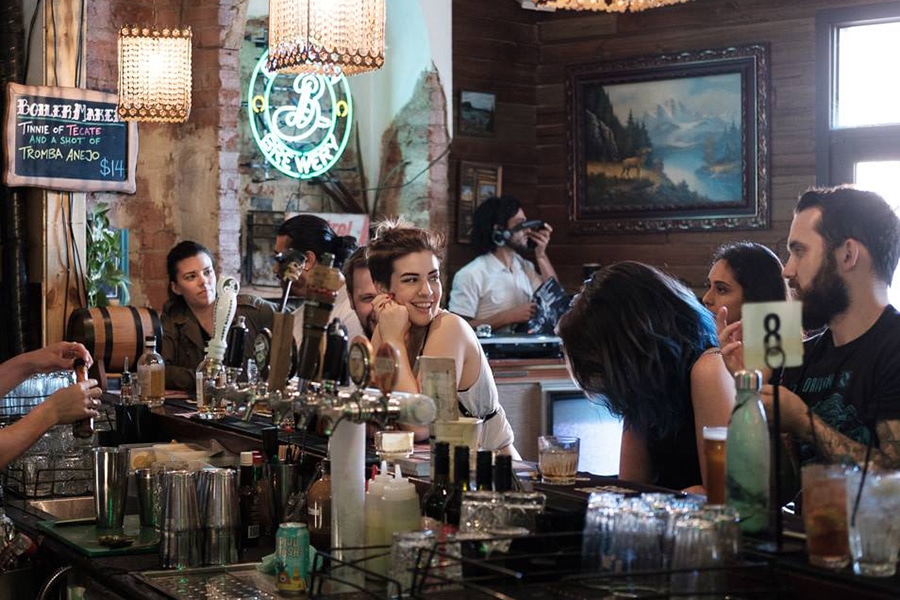 Leonard's House of Love
Entering Leonard's House of Love would leave any observant individual with the feeling that they have been transported back to a 1970's era rumpus room/ski lodge. With stone and timber as far as the eye can see this South Yarra bar offers many an option of beers to the suds drinking lover, with equally enticing burgers that are enjoyed informally in burger boxes and plastic baskets.
3 Wilson Street, South Yarra VIC 3141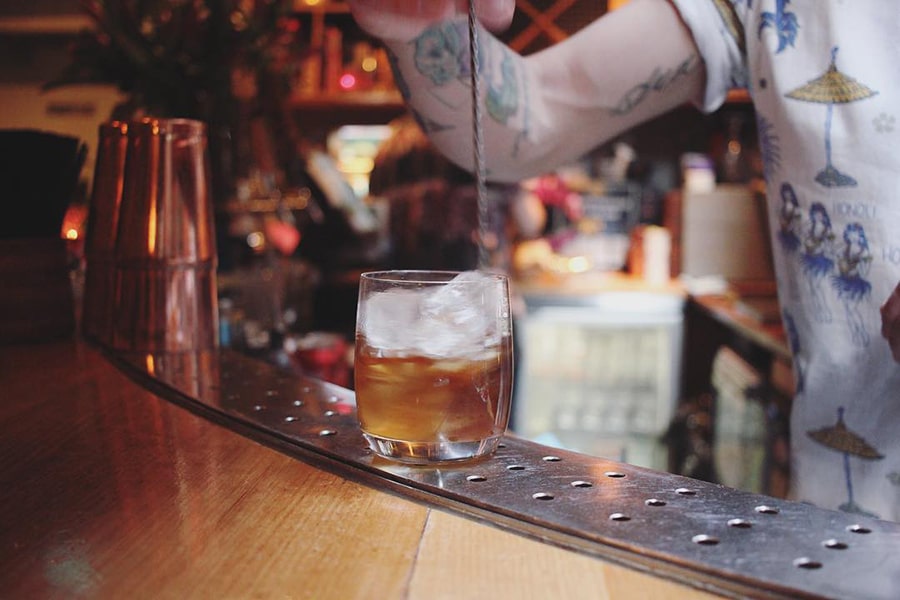 Jungle Boy
This Melbourne Bar is one that has all the hallmarks of a tiki bar meets sandwich shop. Confused? Ok fair enough, Jungle Boy, which is out the back of Boston Sub, is a place where lovers of the tropics and fruity rum flavoured drinks should go. The aforementioned tiki theme is accompanied by some intriguing and rather striking taxidermized creatures displayed on the walls of the hidden bar. All of which is behind a cold room door, certainly unique and definitely Melbourne.
96 Chapel Street, Windsor VIC 3181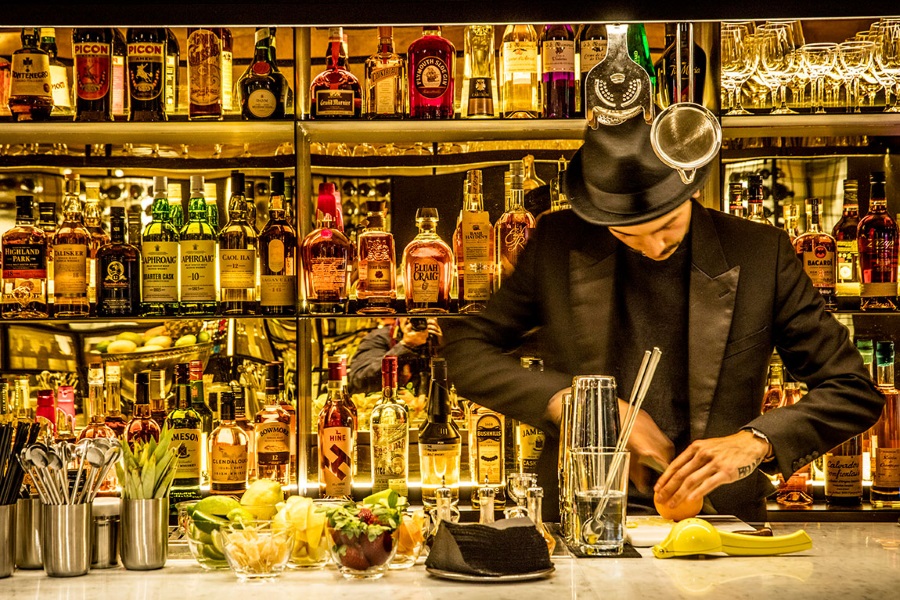 Arlechin
Sometimes the most difficult things to find are often the ones we enjoy the most, and this is certainly one of the best-hidden bars in Melbourne. Run by the legendary Guy Grossi, Arlechin combines European class and sophistication with a sense of mystery and intrigue, all the while providing an impeccable quality of beverages and food.
Mornane Place, Melbourne VIC 3000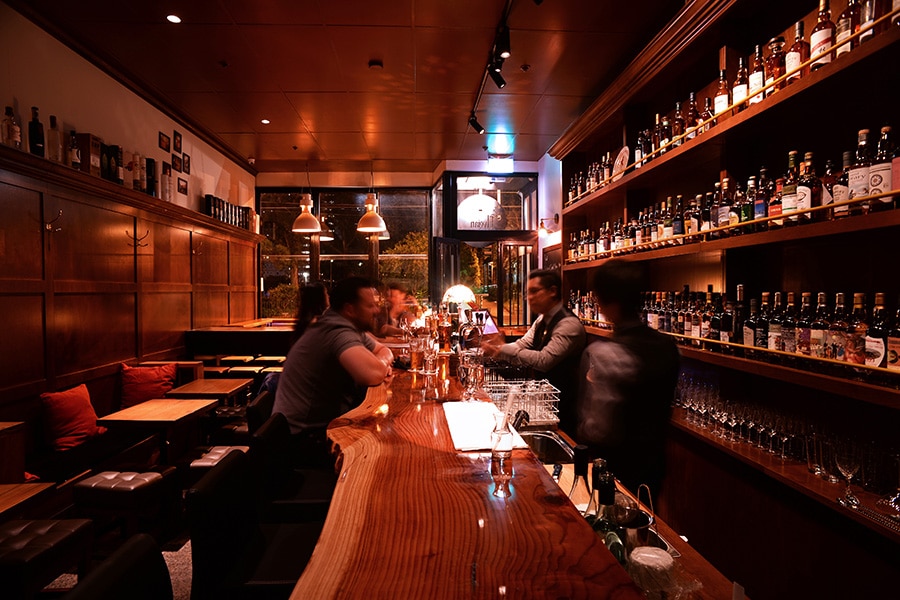 The Elysian
The Elysian Whisky Bar is a small and cosy whisky & cocktail bar located on the lower end of Brunswick Street in Fitzroy. About 300 bottles of extraordinary and noteworthy whiskies offered to patrons, focussing on independent bottlings from around the world. Playing jazz and old classics most nights, do drop by to enjoy a relaxing night with some great drinks.
113 Brunswick Street, Fitzroy VIC 3065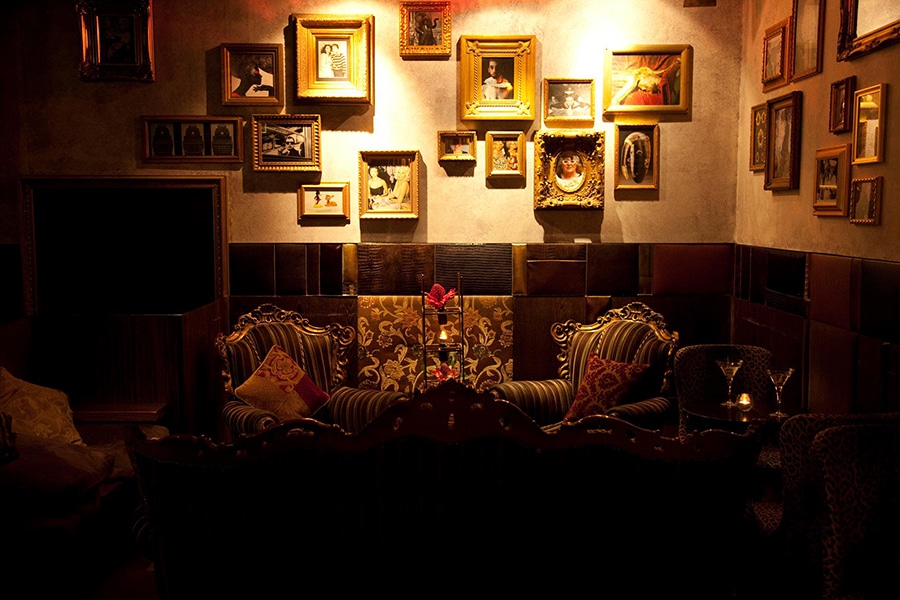 Gin Palace
When it comes to the best cocktail bars in Melbourne, you'd be hard-pressed to overlook somewhere as classical as the Gin Palace. Focussing on only the classics in a hidden and unique basement lounge adorned with décor that harkens back to a simpler more observant time in life. It's nice to be reminded and what better to do so than with a drink in hand.
10 Russell Place, Melbourne VIC 3000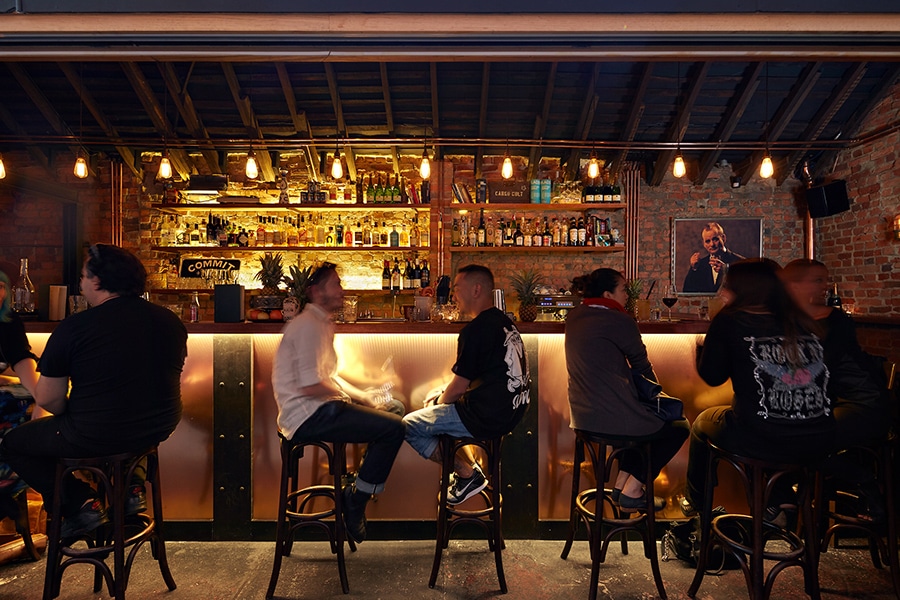 Union Electric Bar
Another charming addition to our list, Union Electric Bar offers visitors a casual environment to enjoy some of the best cocktails constructed in the Melbourne area. Looking to twist and reshape the classics, while utilising and supporting Australia's glorious local suppliers. The exceptionally skilled staff provides you with a service like no other, under the watchful eye of Mr Bill Murray!
13 Heffernan Lane, Melbourne VIC 3000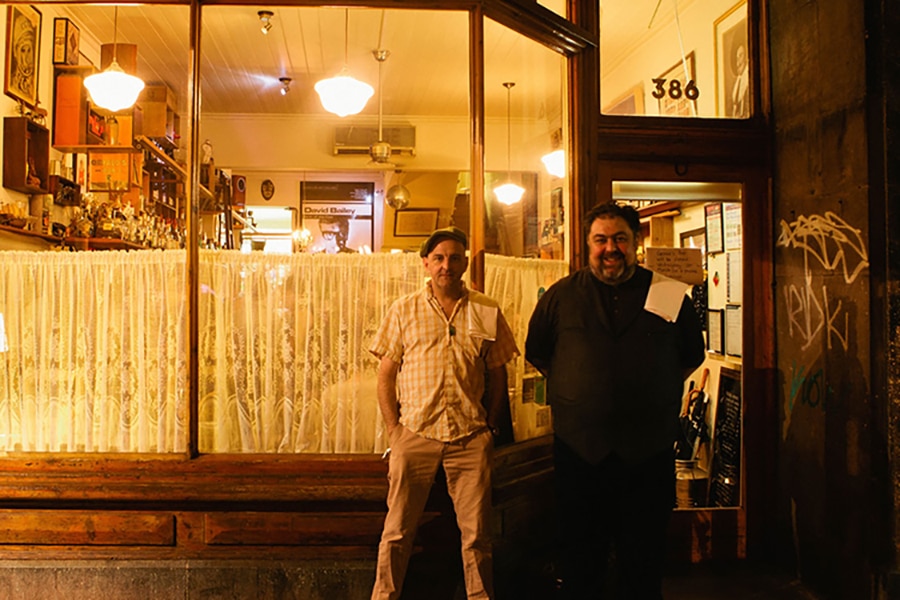 Gerald's Bar
Whoever said that change was bad? Certainly not the lads behind Gerald's Bar. Owner Gerald Diffey and his right-hand man Mario Di Ienno have given the Melbourne drinking community a truly warm and inviting place. Encouraging a tantalisingly relaxed atmosphere for customers with an ever-changing list of options to choose from, Gerald's is everything you look for in an intimate and inviting eatery and bar.
386 Rathdowne Street, Carlton North VIC 3054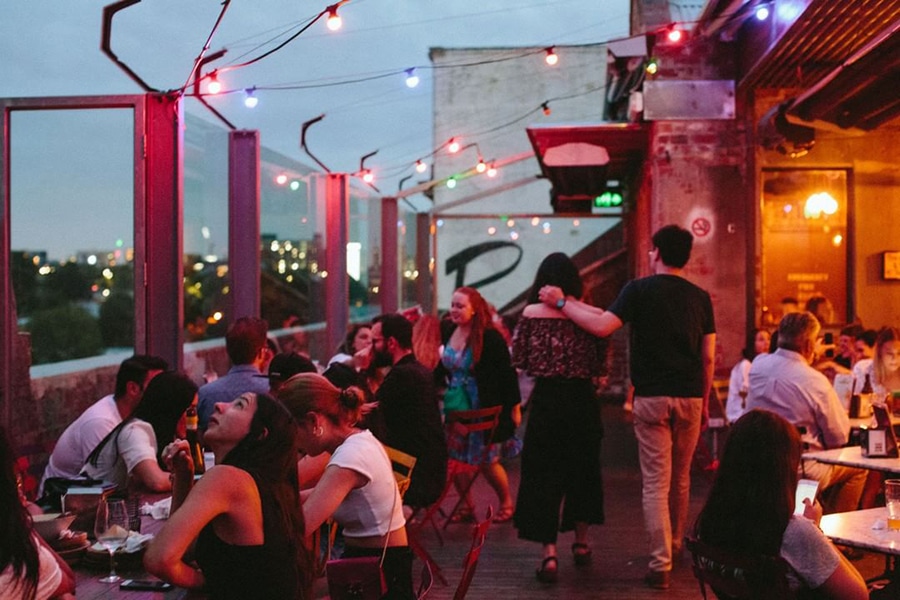 Naked For Satan
This Fitzroy staple has created a sense of individuality in a city where that is perhaps craved the most. Offering some the most splendid rooftop views to patrons, alongside some of the most exceptional pintxos you can find this side of Barcelona. All this with some rather daring decorations inside and you have a combination that Naked For Satan has proven to be very popular amongst the Melbourne bar scene.
285 Brunswick Street, Fitzroy VIC 3065
---
You'll also like:
18 Best Hidden Bars in Melbourne
10 Best Whisky Bars in Melbourne
Best Gin Bars in Melbourne
---