19 Best Wine Clubs and Subscriptions in Australia
Knowing the best wine subscriptions in Australia can be tough, but joining a club will save you endless time and from making more uninformed, brash decisions in the bottle shop aisles. Whether you've got your eye on a new bottle of Grange, shiraz, resiling or champagne, getting your hands on the best wines in the country has never been easier. Completely curated, convenient and reliable, wine clubs and wine subscriptions are the way of the future. We've done some digging across the entire country to narrow down some that you can't afford to ignore.
Related: Why not pair your wine subscription with one of the best whisky subscription services?
The Best Wine Clubs and Subscriptions in Australia
Whether you are a pinot person or more of the prosecco persuasion, there is a wine subscription service to cater for your needs. In fact, for many of them, that's precisely their selling point. As the battle for vino supremacy heats up, more delivery wine options are springing up, some with digital sommeliers to sweeten the deal. While purchasing online and having them shipped to your door might not live up to the lived experience of hitting the cellar doors in the Barossa Valley or Hunter, convenience is a modern advantage. If you want to know what's good in terms of wine, we've gone through the very lot of them and jotted down our thoughts. Here is a list of the best wine subscriptions in Australia.
1. Vinomofo
Vinomofo prides itself on its affordability and not taking wine too seriously, which is pretty refreshing if you ask us. After testing out the program, we found that the mystery box concept is actually a winner. When you sign up, you don't actually know what bottles of wine will turn up on your doorstep! While that may sound risky, you definitely found ourselves testing out varieties that we otherwise would have ignored. In fact, after a few months, you certainly find yourself looking forward to whatever lucky door prize is awaiting you at home. There are two main choices; the Mofo Club or the Black Market club. We suggest choosing the Black Market club if you like taking a stab in the dark!
Address: Tenancy 4, Level 2, 6 Palmer Parade, Cremorne, VIC
Phone: 1800 663 419
Delivery: Australia-wide
Frequency: Every 1, 2 or 3 months
Pros: Affordable, free delivery
2. Naked Wines
Naked wines are one of Australia's best wine clubs if you're looking to support local independent winemakers. For just $40 a month, get a curated selection of fine wines without having to do any of the hard thinking. The website is a little clunky and doesn't have the best user experience, however, you can knock the wine selection that they have on hand. Beware, make sure you clarify if you want a one-off subscription, otherwise, you can expect $40 to come out of your bank each month!
Check out our full rundown of Naked Wines and find out what is best for you.
Address: 18 Sydney Road, Manly, NSW
Phone: 1300 898 677
Delivery: Australia-wide
Frequency: Monthly
Pros: Affordable, direct to consumer model
3. Wine Selectors
Affordable wine sent to your door with trusted expertise, Wine Selectors has you sorted. We rated this option highly as it's one of the best cheap wine subscriptions on the market, with membership starting from as little as $22 a year. You'd be surprised by the wine connoisseur you'll become- the membership including extensive tasting notes and invites to exclusive events. It offers a pre-selected wine club or a customised one, and with a 100 per cent satisfaction guarantee and flexible membership, this is looking like a pretty good option.
Address: Sydney Airport, Domestic Terminal 3, Keith Smith Avenue, Mascot, NSW
Phone: 1300 303 307
Delivery: Australia-wide
Frequency: On-demand
Pros: Affordable, curated collections
4. Good Pair Days
One for the more classy drinker, Good Pair Days is a subscription service with a strong focus on tailoring to the buyer's individuals tastes. To do this, it includes a palate quiz to make sure you get the best wines for your taste buds! We were surprised to find that recommendations were almost always spot on, however, there is always going to be a few hit and miss situations. Nevertheless, there are also personal recommendations and food pairings to get you started on your wine-connoisseur journey. There are plenty of package options and no lock-ins.
For more about Good Pairs, read our full review.
Address: 32/75 Corish Circle, Banksmedow, Sydney, NSW
Contact: [email protected]
Delivery: Australia-wide
5. Wine Journey
Wine Journey claims it strives to foster connections between wine lovers and Australian vineyards, and we're here for it. Their curations share knowledge and passion while helping you experience the wide and wonderful world of wine from the comfort of your home. The brand offers expertly curated wine adventures in a box. Complete with six wines, maker notes, and knowledge tapped straight from the locals.
Phone: 1300 449 699
Email: [email protected]
Frequency: On-demand
General Inquiries: Mon-Fri 9am-5pm, Sat 10am – 4pm
6. Qantas Wine Club
Proudly Australian, Qantas Wine Club works with over 200 Australian wineries to deliver you the very best of our nation's wine. If you love the delicious drops served to you on your Qantas flight and like a lot of us, don't know when you'll next be back in the air, fear not as you can experience the luxury at home! They have three subscription offers with each delivered every three months. You can also earn up to 10,000 bonus points per case. Almost as good as a quarterly holiday!
Address: 10 Bourke Road, Mascot, Sydney, NSW
Phone: 1800 505 004
Frequency: Every 3 months
Delivery: Australia-wide
Pros: Huge selection
7. Dan Picked
Aside from the god-tier pun in the name, Dan Picked is actually a seriously impressive service. Helmed by the team at Dan Murphy's the wine delivery option allows you to pick and choose the very best from the monster catalogue, selecting your favourites along the way. After testing it out ourselves, we found that the selection is far greater than any other wine subscription service on the market, however, it's mainly comprised of your stock-standard labels. The price is definitely a major selling point and you can sneak away with a few handy drops for a fraction of some of the more boutique brands on this list. We recommend this option for anyone who hasn't used a wine subscription before.
Want to know more? Check out our full review.
Frequency: every 2 months
Bottles included: six bottles (one wildcard).
Chosen by: Dan Murphy's wine team.
Tasting notes: Included
Price: $99-159 AUD w/ free shipping.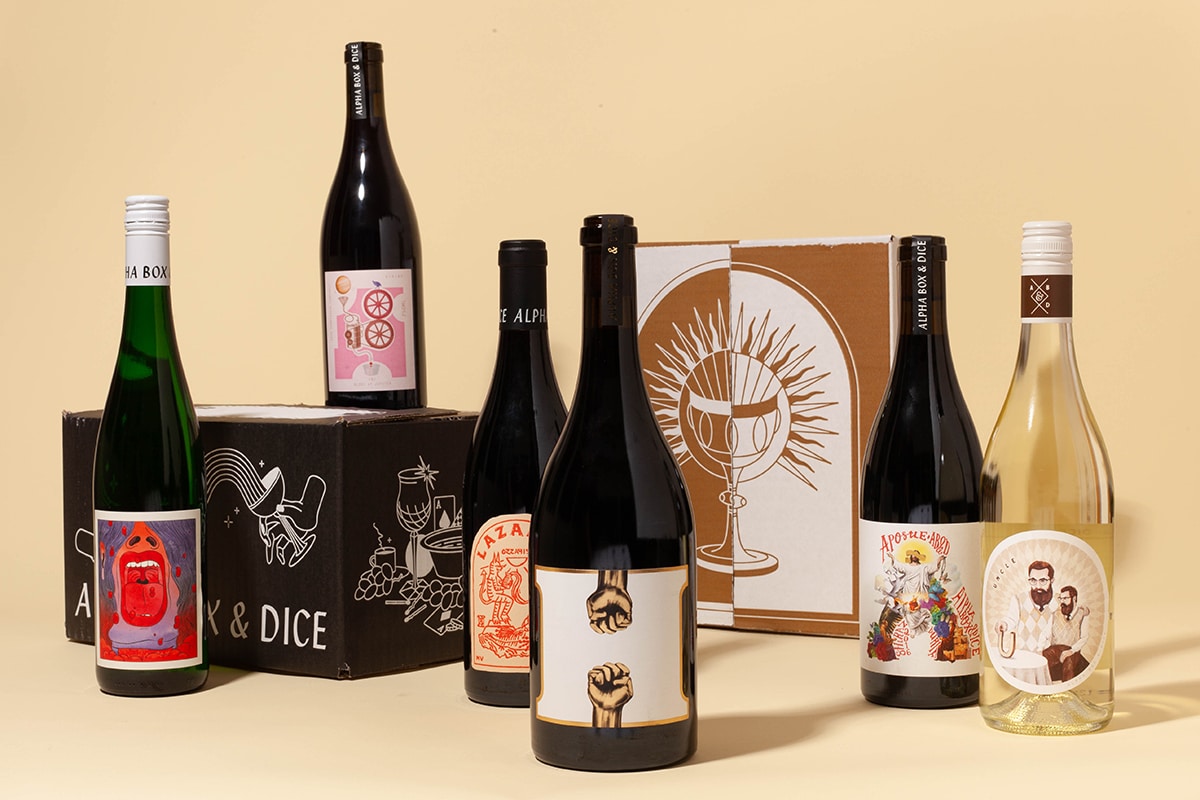 8. Alpha Box
Celebrating the diverse flavours of South Australian wine, Alpha Box is a wine club based in McLaren Vale that supports local South Australian winemakers. Each letter in the wine collection embodies an individual winemaking project. The Australian wine club is super flexible and reasonable at $75 for a three-pack or $150 for a 6 six-pack.
Address: 8 Olivers Road, McLaren Vale
Phone: (08) 8323 7750
Delivery: Australia-wide
Frequency: On-demand
Pros: Free delivery
9. Italian Wine Society
We had the pleasure of trying out the Italian Wine Society recently and can confirm their selection of premium Italian wine is arguably the best in the country. Subscriptions start from $240/ 2-months and range up to $550/ month for their top selection 'Esplorando L'Italia' club that brings a custom, privately consulted, selection of six exquisite Italian wine bottles delivered to your door. Principal Sommelier at Italian Wine Society, Daniel Marcella, has a long list of qualifications, including certification by Vinitaly International Academy as an Italian Wine Ambassador and Educator.
Other IWS clubs on offer include "Orto" for the organic and vegan friendly, "Etna" for those who love the famous Sicilian region surrounding Mount Etna, and "Chianti" for those who look to explore the most iconic red wine.
Four to six bottles are included with each subscription and free shipping is included with all.
Phone: 0492 903 448
Frequency: Monthly/ Bi-Monthly, no lock-in contract.
Delivery: Australia-wide
Pros: Premium selection of Italian Wine, including natural and low-intervention, masterclasses.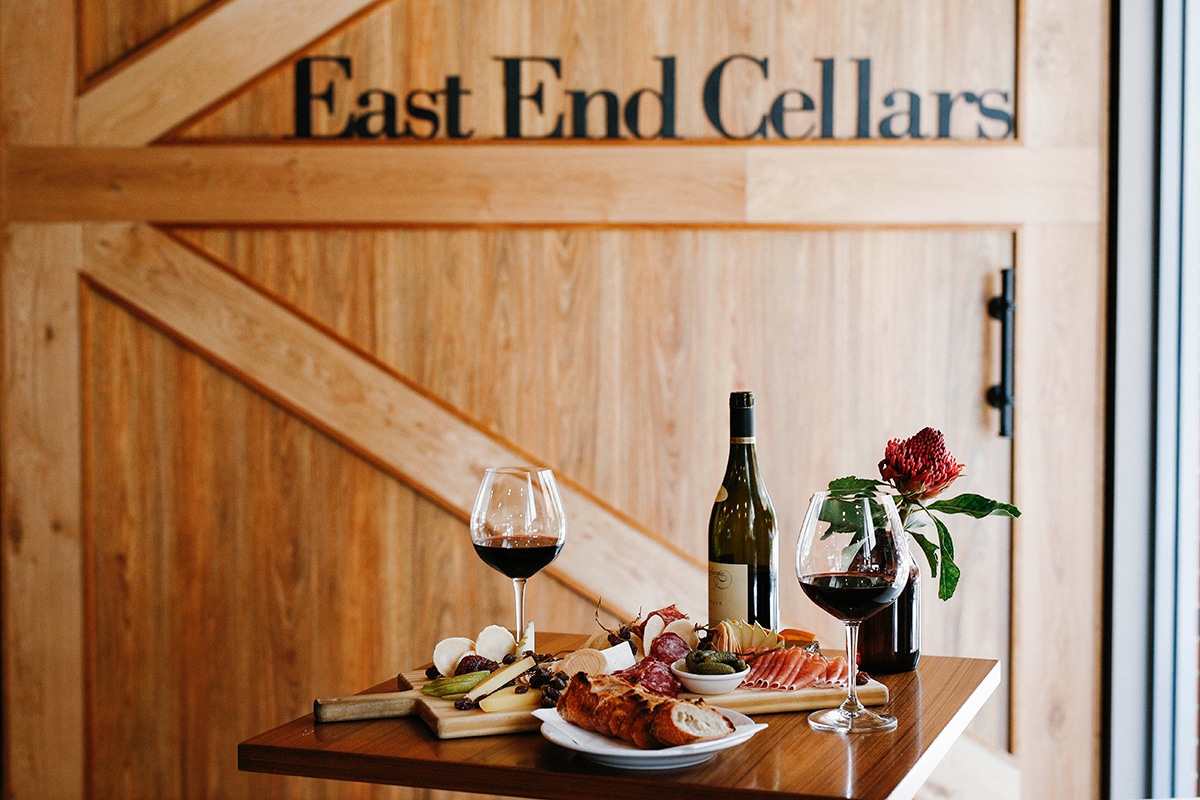 10. East End Cellars
Known for its abundance of wine labels, East End Cellars is one of Australia's best wine clubs and stores. Delivered Quarterly, East End aims to provide value and quality wine in their box of 12 curated wines. Each box is valued at over $280 but you can get it for $240. This is most likely much less if you were to add up all your trips to the bottle-o!
Address: 25 Vardon Avenue
Phone: (08) 8232 5300
Delivery: Australia-wide
Frequency: Quarterly
Pros: Affordable, no-commitment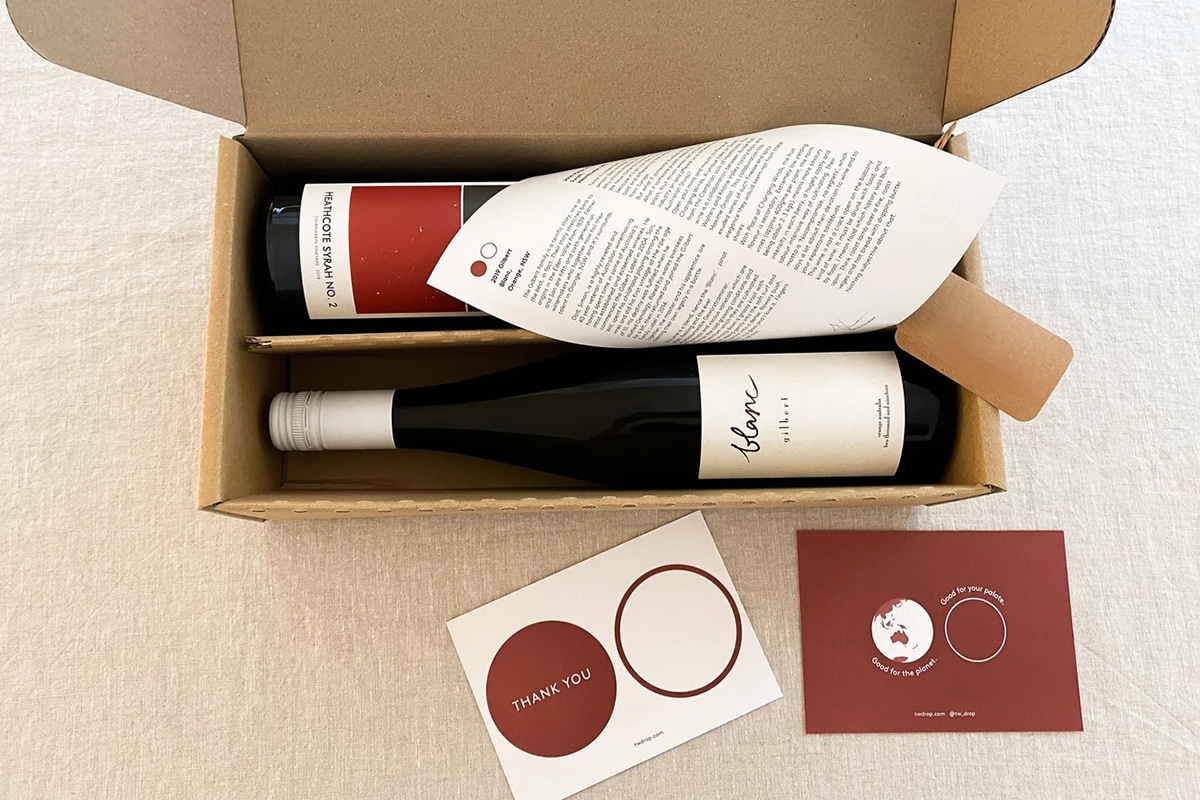 11. The Weekly Drop
A frequent subscription service for those avid wine drinkers, The Weekly Drop is the oenophiles' dream. Each week it also recommends two of its favourite wines, so you'll always have the variety that's needed. Better yet, this wine subscription has a sustainable focus- for every box sold, a tree is planted.
Contact: [email protected]
Delivery: Australia-wide
Frequency: Weekly
Pros: Affordable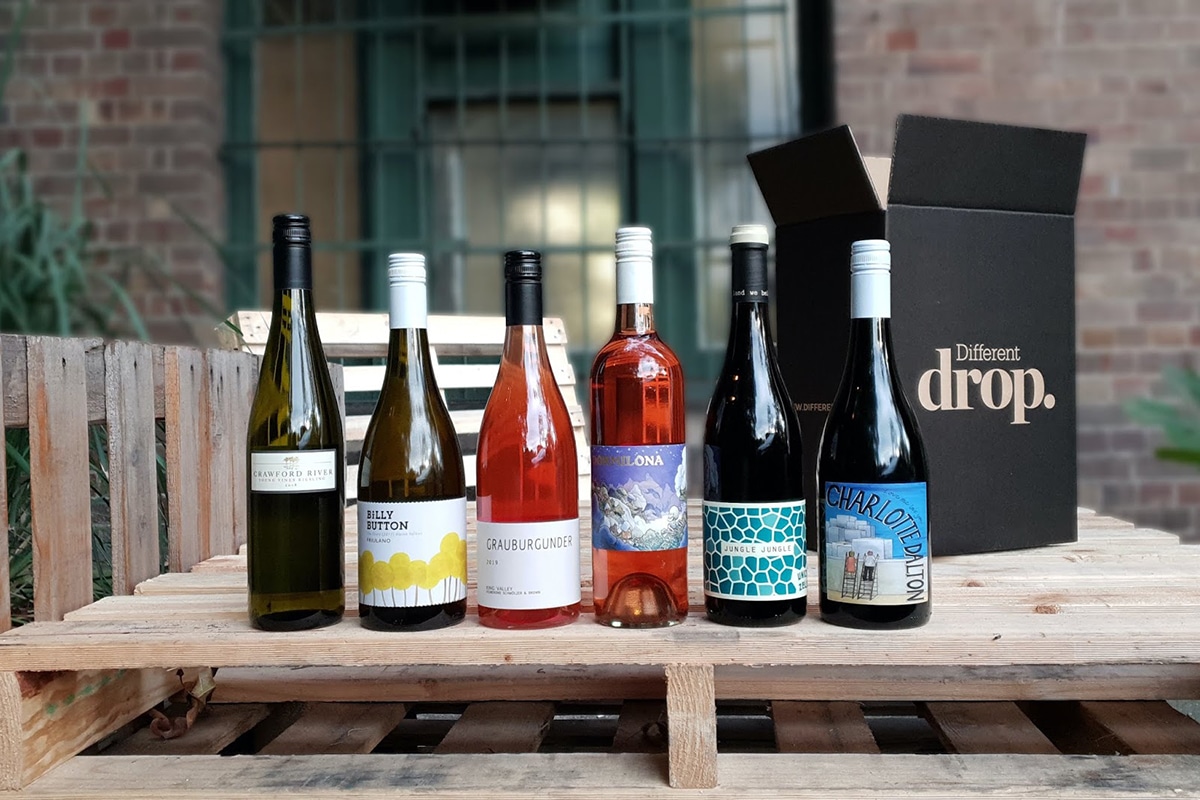 12. Different Drop
Different Drop is all about ease and convenience, with a heavy focus on rare and artisan wines. This is one of the best wine clubs for the busy people of Australia, and it comes at a cost- $175 for each box, but determined to your schedule. As a bonus, you can skip or cancel at any time so no need to stress, just drink up!
Address: f5A, 42 Wattle Street, Ultimo
Phone: 1300 668 385
Delivery: Australia-wide
Frequency: On-demand
Pros: Huge selection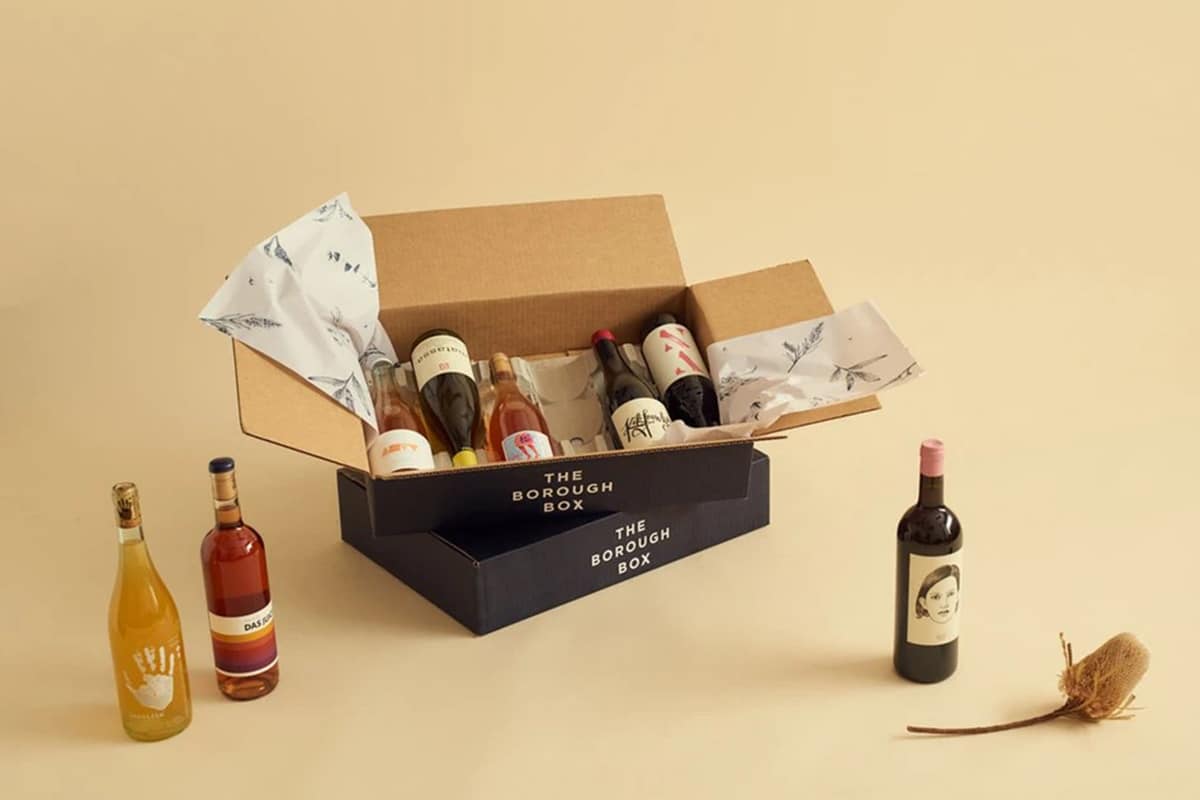 13. The Borough Box
New kid on the block, The Borough Box is the trendiest wine subscription in town for all the Sydney-siders and Melbournians they deliver to. This service has a passion for natural wines as well as sustainable, biodynamic wines that are sourced from all over the world. A monthly subscription box will set you back $180.
Contact: [email protected]
Delivery: Australia-wide
Frequency: Monthly
Pros: Natural wines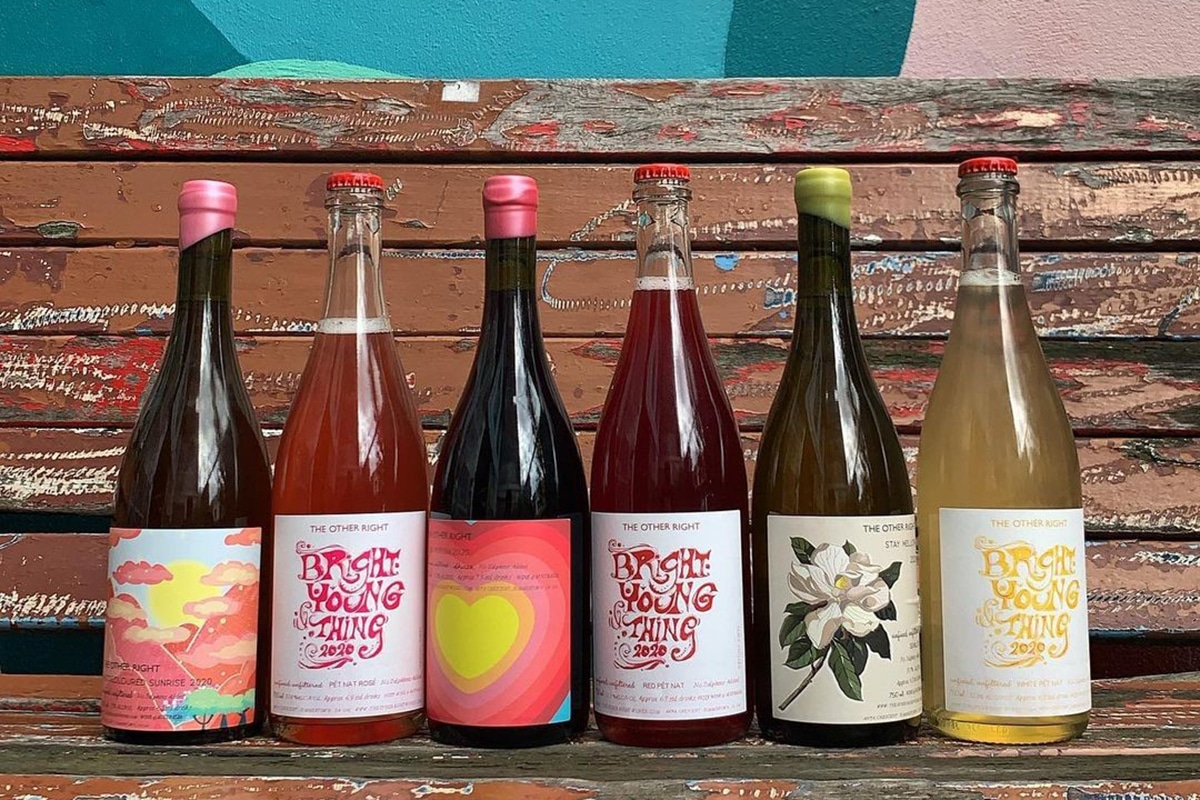 14. P&V Merchants
Celebrate Friday's the right way with a delivery of six bottles from P&V, handpicked and stress-free. Seeking out the best natural and organic wines, this Australian wine subscription will have your hangover-free with its abundance of natural wine options! Located in Sydney's trendy Inner-west, they deliver all over Australia for just $150 a month.
Address: 64 Enmore Road, Newtown, NSW
Phone: (02) 9517 9754
Delivery: Australia-wide
Frequency: Monthly
Pros: Personal Sommelier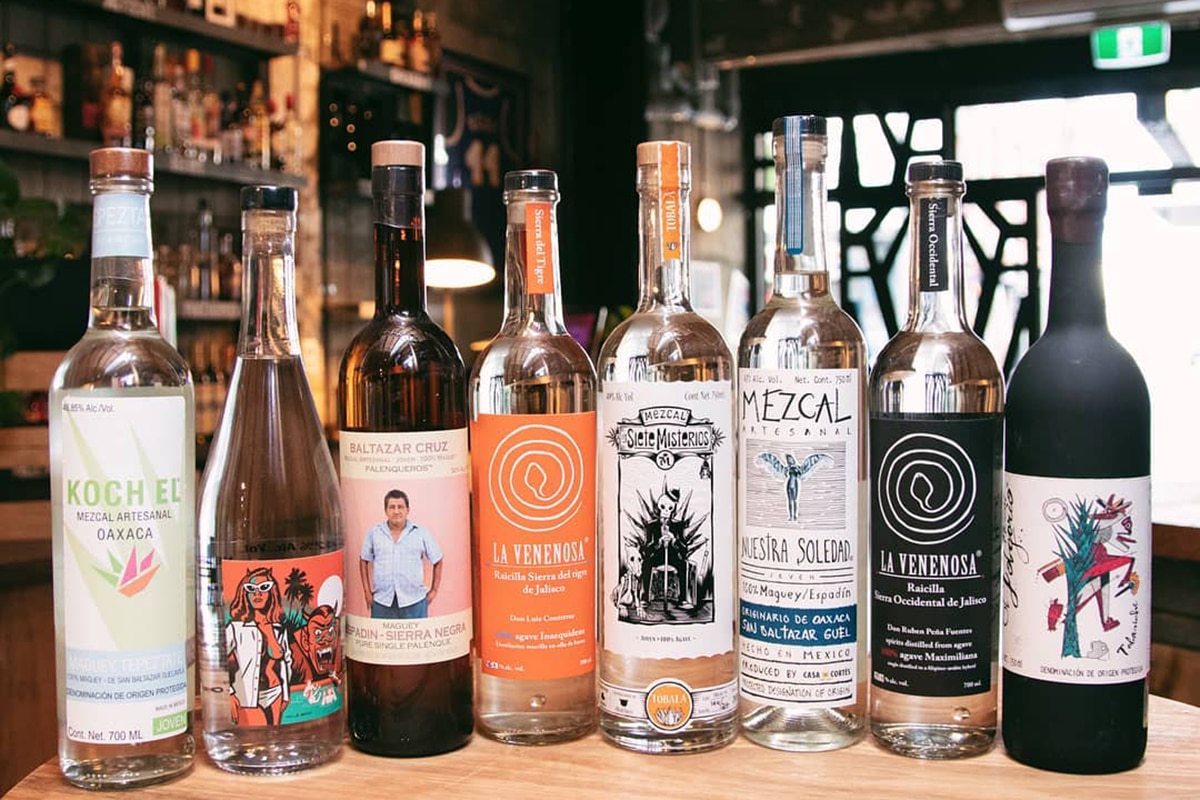 15. Good Booze Project
The Mr West subscription service introduced its Good Booze Project, which is dedicated to tracking down the most talented independent producers. It's sharp attention to detail and rare finds make it one of the best wine clubs and subscription services in Australia. There are three options, so there's something to suit every budget.
Address: 106 Nicholson Street, Footscray, VIC
Contact: [email protected]
Delivery: Australia-wide
Frequency: Monthly
Pros: Personal Sommelier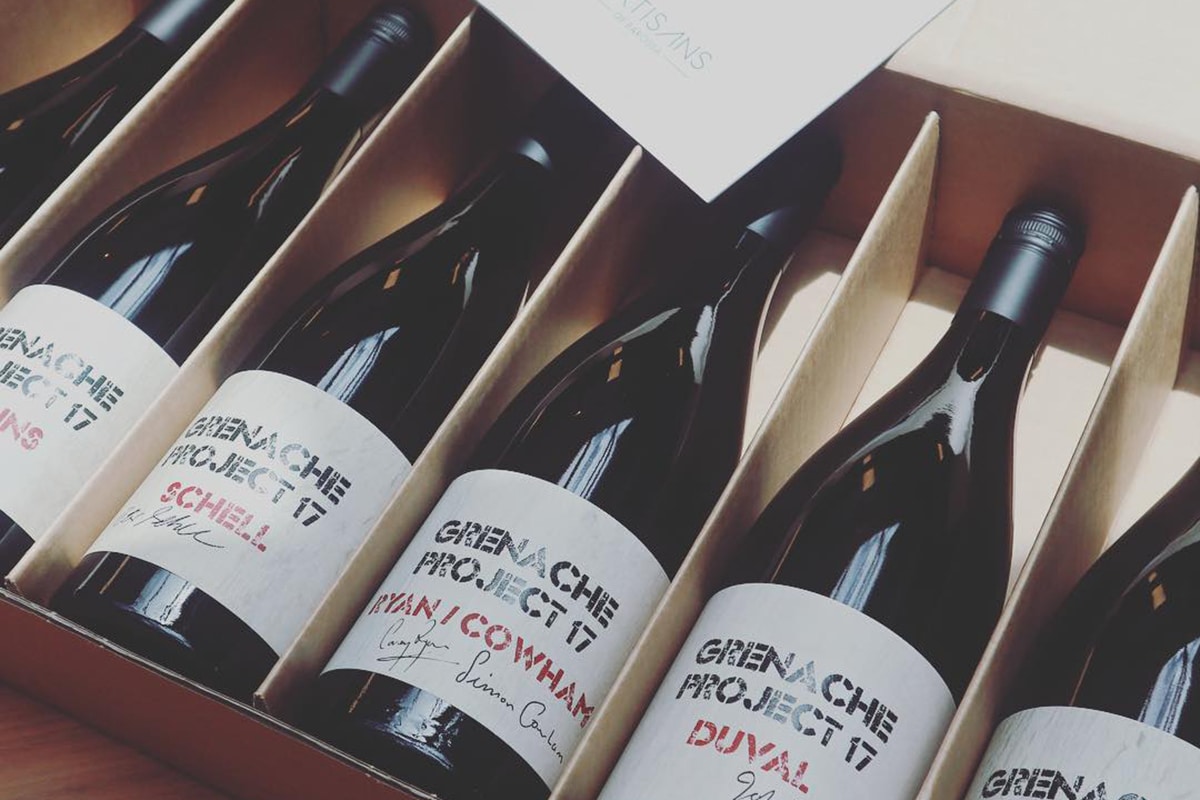 16. Wine Direct
An Australian family-owned business, Wine Direct is one of the best wine clubs for supporting our local Aussie drops and business. This wine club has been around for the long haul, which means that they know what they're doing when it comes to selecting and delivering the best wines with precision. They always have new specials and so many options to choose from- you'll never be left dry.
Phone: 1800 64 WINE
Delivery: Australia-wide
Frequency: Every 3 months
Delivery: Australia-wide
Pros: Free delivery, personalised service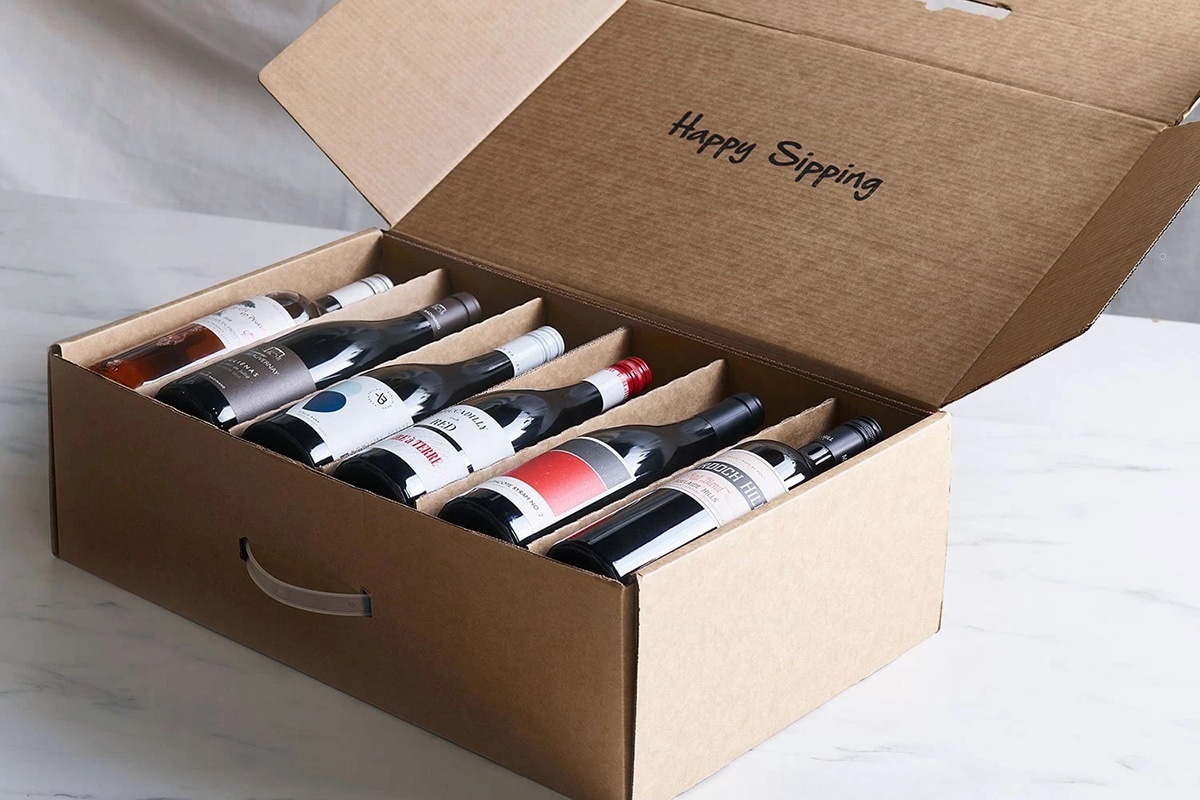 17. The Bottle Shop
Ever heard of Merivale? Like most of us, if you have, you know they are all about quality so expect nothing less from its dedicated online wine shop. The Bottle Shop relies on a team of expert sommeliers who craft collections of the finest wines from across the globe. The collections are regularly rotated so you always have something new to try and help you on your journey to find your perfect drop.
Address: 1 Palings Lane, Sydney, NSW
Phone: (02) 9254 8008
Frequency: On-demand
Pros: Personal Sommelier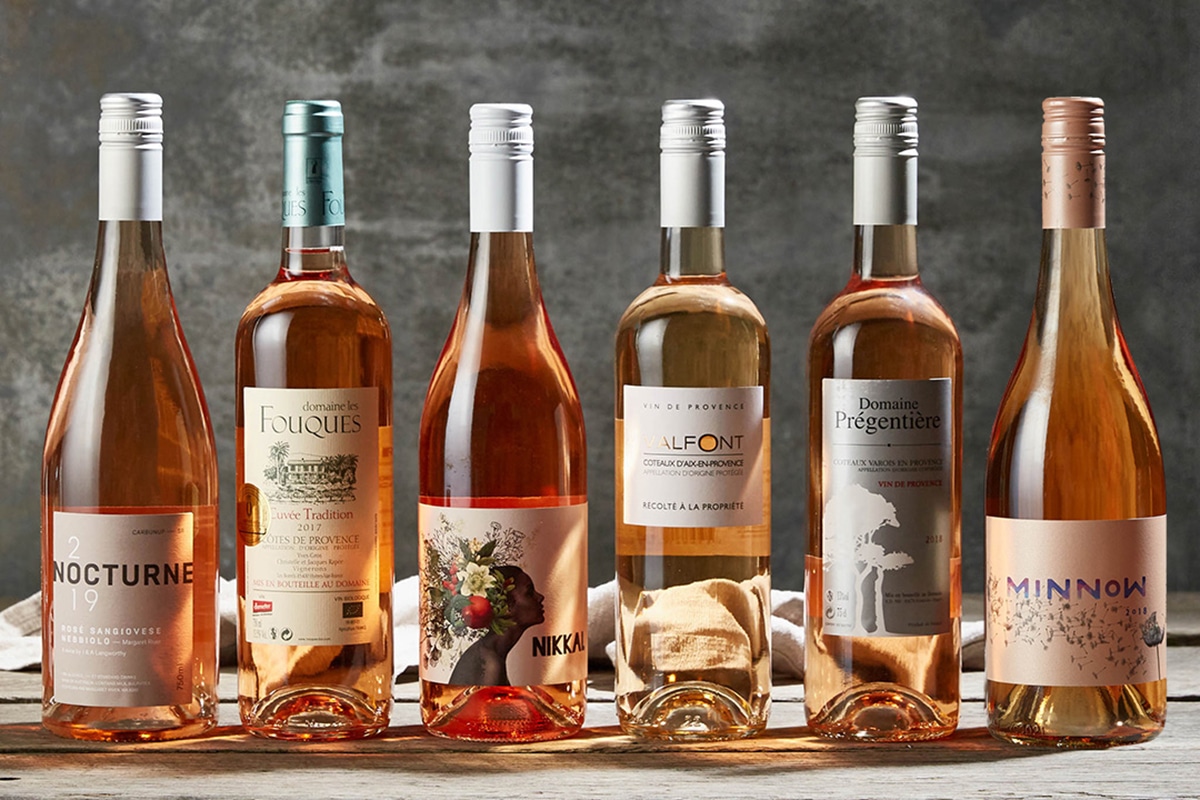 18. The Local Drop
With a real Melbourne-centirc focus, The Local Drop is a wine club that takes a firmly grassroots approach. We came across a bunch of labels we had never heard of before, which was great to test out some of Australia's unknown gems. You will receive a personal sommelier who will pick six wines every month, curated specially to suit your palate. The Melbourne-based service prioritises Australian wine and dabbles with top international brands too. Expect a combination of red, white and mixed varieties for $175 a month.
Address: 30 Victoria Street, Brunswick East, Melbourne
Phone: 1800 903 885
Frequency: Quarterly, monthly, bi-monthly
Delivery: Australia-wide
Pros: Personal Sommelier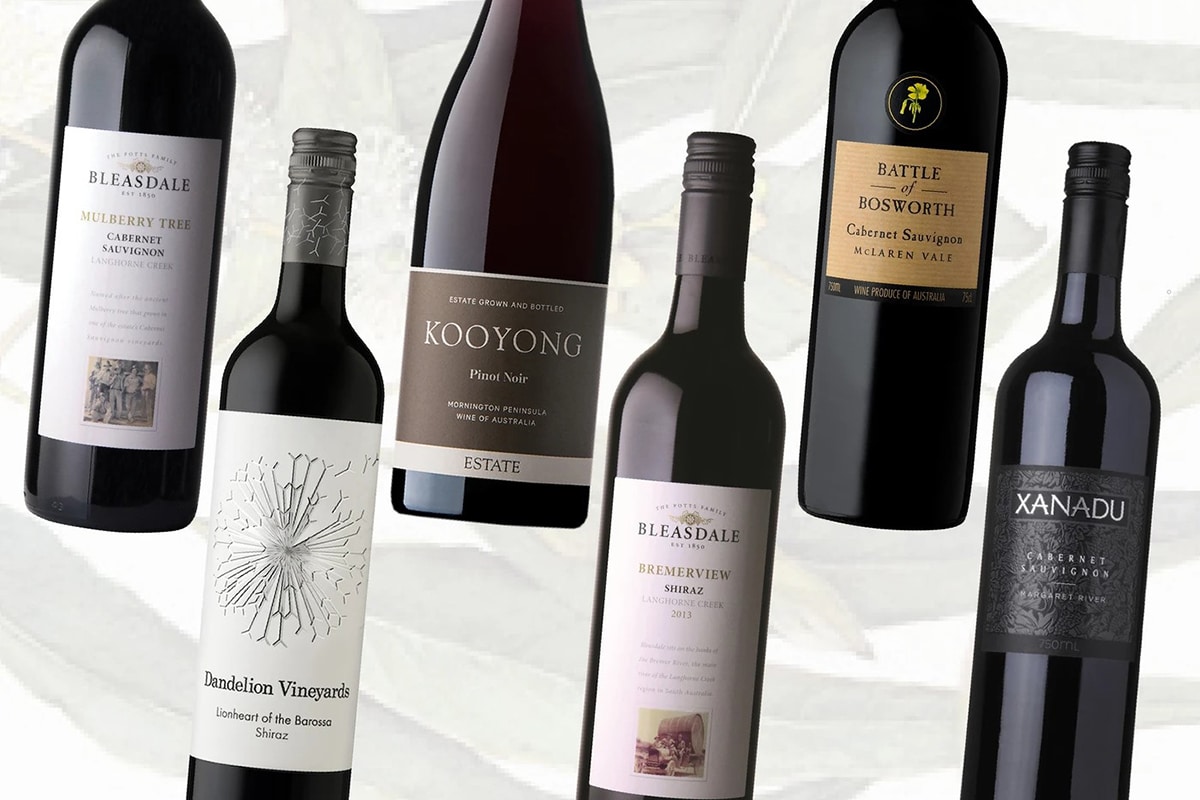 19. Cloudwine
Cloudwine is one of Australia's leading independent wine stores, perfect for those who prefer boutique wines and small Australian wineries. This is also reflected in their style, with each wine being hand-picked for you in their South Melbourne store based on your budget, taste and your personal chosen schedule. If you subscribe with Cloudwine, expect to pay a little more, but it's worth it to get your hands on some of Australia's best.
Address: 317 Clarendon Street, South Melbourne
Phone: 03 9699 6700
Delivery: Australia-wide
Pros: Free delivery over $200
Wine Subscription Guide
When it comes to unearthing the best wine subscription service, there is much to consider. Some brands will specialise in certain varieties, while others will hone in on budget. Here is what you need to keep front of mind before you sign up for a new wine club service.
Price – Perhaps the most obvious consideration of all, price is an important element of the purchasing process, particularly with wine. An industry of great contrast, prices can vary significantly in this space, depending on the type of wine you are chasing, the vintage and the brands involved. It's important that if your goal is to test out a fair few wines and see what you like, we would definitely recommend opting for a more diverse and approachable price point.
Varieties – While most wine subscription services will offer a wide range of different wines, there will be specialties from each. This largely comes via the relationships the services have built up with winemakers and distributors, meaning you may be able to get your hands on exclusive drops straight from the vineyard. If you are a fan of Australian chardonnay, for example, we recommend looking for. subscription service that has connections to the Tasmania midlands, as this is where you'll find the best the country has to offer. In our opinion, you can't go wrong with Qantas or Dan Murphy's, however, more boutique options like Good Pair Days also have built connections with labels such as Moore's Hill.
Frequency – While you might consider yourself a bit of a boozehound, it pays to know what you're in for. Some wine subscriptions are more tailored to the casual drinker, whereas others tend to arrive more frequently. Before you lock yourself in, make sure you can actually get through the amount of wine you are purchasing. The last thing you want to do is wind up with a cupboard full of fantastic drops that are slowly going off.
You'll also like:
Class Up Your Summer Sesh with Belvedere's Premium Organic RTD
12 Best Australian White Wines
17 Best Wine Bars in Sydney
General FAQs
What is the best natural wine subscription in Australia?
There are a few wine subscriptions that specialise in natural wines, but Borough box takes the cake as the best natural wine subscription in Australia.
Which wine subscription in Australia offers monthly wines?
Most wine subscriptions offer monthly wines. Our favourites are Naked Wines and The Local Drop.
What is the cheapest wine subscription in Australia?
The cost of wine subscriptions differ based on frequency and package deals, but for the most affordable wine subscription offers check out Vinomofo.