Blackwell's 007 Rum Pays Homage to Bond's Jamaican Ties
"No Time to Die", the 25th instalment of the Bond film franchise, brings a flavour of Jamaica to the British superspy's adventures with part of the film being set in the island country. But that's not the only Bond-themed item to come out of Jamaica. Island Records founder Chris Blackwell's Blackwell Rum has unveiled a limited edition 007 Rum. The rum is made in Jamaica by J Wray & Nephew.
You'll also like:
25 Best Hip Flasks and Drink Ideas
12 Best Bars in Perth For a Great Night Out
A Complete List of All James Bond 007 Watches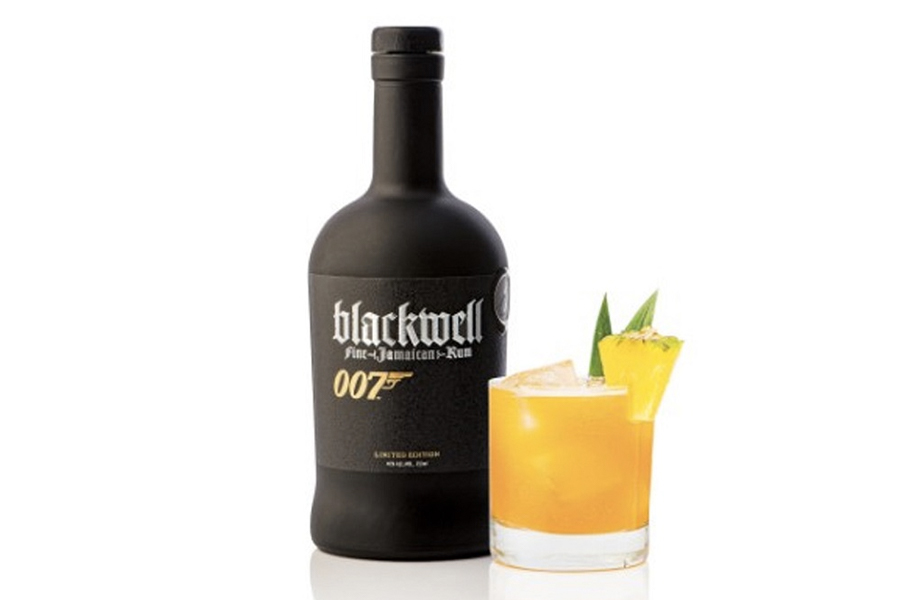 Blackwell's ties to the Bond franchise run deep. The Rock and Roll Hall of Famer owns GoldenEye, the former Jamaica home of Ian Fleming, the man who created James Bond. The home is now a holiday resort. The ties go even further, with the recipe for the rum dating back to when Blackwell's mother's family ran the J Wray & Nephew and Appleton Estate. "James Bond has been a big part of my life," says Blackwell, "from my childhood lunches with Ian Fleming at GoldenEye to being a location scout on the first movie, Dr. No."
The 007 Rum is a fragrant rum that is dark gold in colour. It has an aged, rich flavour that embodies the warmth and sensuality of Jamaica. "This is a rum that celebrates Jamaica, my friendships, and also my family legacy," states Blackwell. The limited-edition spirit is a cane sugar rum aged in American oak barrels. Both column and pot stills are used in the production of the rum. The 750 ml bottle retails for $35. The rum is available now, the release of which was supposed to coincide with the opening of "No Time to Die", but the film was delayed because of concerns over the COVID-19 pandemic. But you can still enjoy a drink from the island that Bond producer Barbara Broccoli calls "the spiritual home" of James Bond. Just remember, Bond takes his drinks shaken, not stirred.
You'll also like:
14 Best Cinnamon Flavoured Spirits & Alcohol
5 Biggest Whisky Myths Debunked by Glenmorangie's Brendan McCarron
A Complete List of All James Bond 007 Watches