Conor McGregor's Proper No. Twelve Whiskey is in Australia
Part-time boxer and full-time shitstirrer Conor McGregor is known for many things. Well, he's known for his MMA prowess in the octagon. But last year, riding on the coattails of his recent $100 million dollar belting at the hands of Floyd Mayweather, the cocky Irishman announced that he was launching his own whiskey.
Months later, we were presented with A 'World-First' Luxury Coffee Lounge Just Opened in Sydney. Now, we finally have the chance to try it in Australia.
Many will deride McGregor for his … well, there's a large pool of criticisms from which one may choose. When it comes to the liquor market, however, it's hard to deny that he kind of has it made. With record-breaking sales figures in the first six months on the market, McGregor, and his company Eire Born Spirits have also managed to grow their social media following to gargantuan levels. @properwhiskey is already the top spirit handle in the world on Instagram, with over 577,000 followers, with thanks to the mixed martial artist's exclusive content contributions.
"Landing in Australia before St. Paddy's Day was my goal given the many thousands of requests we have had there since our Ireland, USA and UK launches," said McGregor, on his whiskey's introduction to the Australian market. "I appreciate the support from the people of Australia. This is a proper Irish whiskey from a proper Irishman made with Ireland's best spring water, fine golden grain and single malt. It is pure liquid gold."
Proper.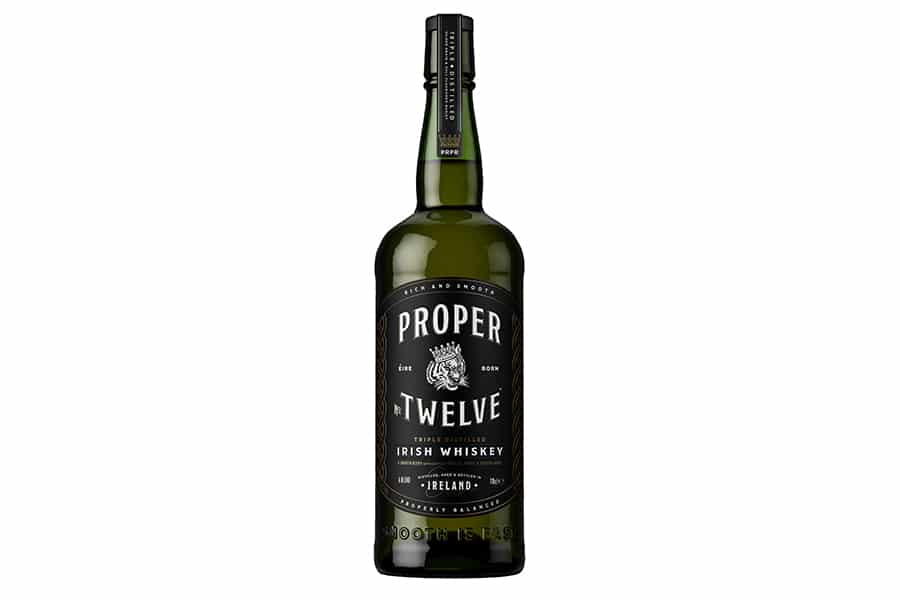 On why he named his whiskey 'Proper No. Twelve', he properly said: "I was born and bred in the Dublin suburb of Crumlin, Dublin 12 – this is a proper Irish whiskey and being a 'Dublin 12 Man' we named my brand Proper No. Twelve. My success can be traced from the lessons I learned growing up in D12, the values of loyalty and hard work. It is a brand made for all, not the select few. I respect other whiskeys, but we are coming in strong and with purpose. As of today, we have shipped close to 200,000 9-litre cases from the distillery, an incredible level but only the beginning for me and my Proper team!"
One cool thing for which McGregor can be applauded is his commitment to donating $5 from every case sold worldwide to local first responders, emergency services and charities, up to $1 million annually. The organisations will be identified for each country around the world and donations will go directly to specific countries where sales take place.
And as for the whiskey itself? A blend of both grain and malt expressions, it's golden in colour, and displays hints of vanilla and toasted wood, with a honey-like sweetness and a mild finish. Easy drinking and approachable, Proper No. Twelve is a decent drop which punches above its weight, considering at first it looked a bit like a publicity grab, and will hold its own up against some bigger hitters on the liquor store shelves, arguably better than its founder did against Floyd Mayweather.
General FAQ
Is proper 12 in Australia?
Conor McGregor's Irish whiskey Proper No. Twelve has landed in Australia. The whiskey is available to purchase through Sydney-Irish Online Liquor company Hellodrinks
What is the price of proper twelve whiskey?
Proper No. Twelve whiskey sells for 29.99 a bottle.