Guinness' Barrel-Brewed Beer Gets Festive with Gingerbread Spiced Stout
Guinness knew early on that this past holiday season would be anything but typical or even traditional. That didn't stop the brand from doing something to help make it feel like things could be a bit more normal. That's why Guinness announced on International Stout Day (yes, it's actually a thing and it's celebrated on November 4) that it would be releasing two "festive and highly anticipated limited edition stouts," the Guinness Imperial Gingerbread Spiced Stout and the Guinness Imperial Stout.
You'll also like:
Guinness' Non-Alcoholic Pint is Still a Full-Meal
Guinness Successfully Experiments with Barrel Aged Beer
150 Best Irish Slang Words and Phrases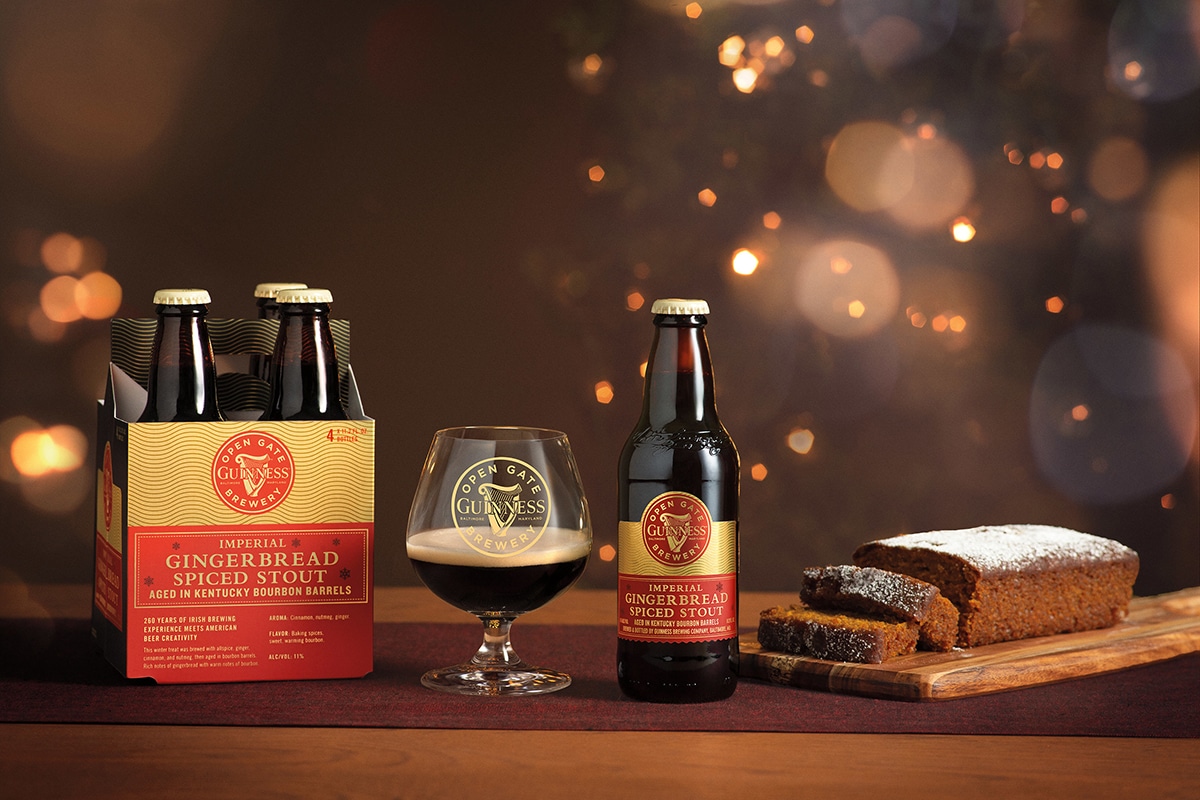 To brew these beverages, Guinness kept with their tradition of using former bourbon barrels. For the Gingerbread Spiced Stout, Guinness used Kentucky Bourbon Barrels, and for the Imperial Stout, they employed Bourbon Barrels.
"Barrels have been a part of Guinness brewing history for centuries, so we're excited to continue expanding on that tradition by becoming a centre for the barrel-aging experience in the U.S.," explains Sean Brennan, senior brewer at the Guinness Open Gate Brewery located in Baltimore. "It truly gives us the chance to create, experiment and discover. We brewed Imperial Gingerbread Spiced Stout to evoke the warm, rich flavours of holiday spices, while we knew Imperial Stout needed to be showcased on its own after it was originally brewed as part of the Stock Ale blend."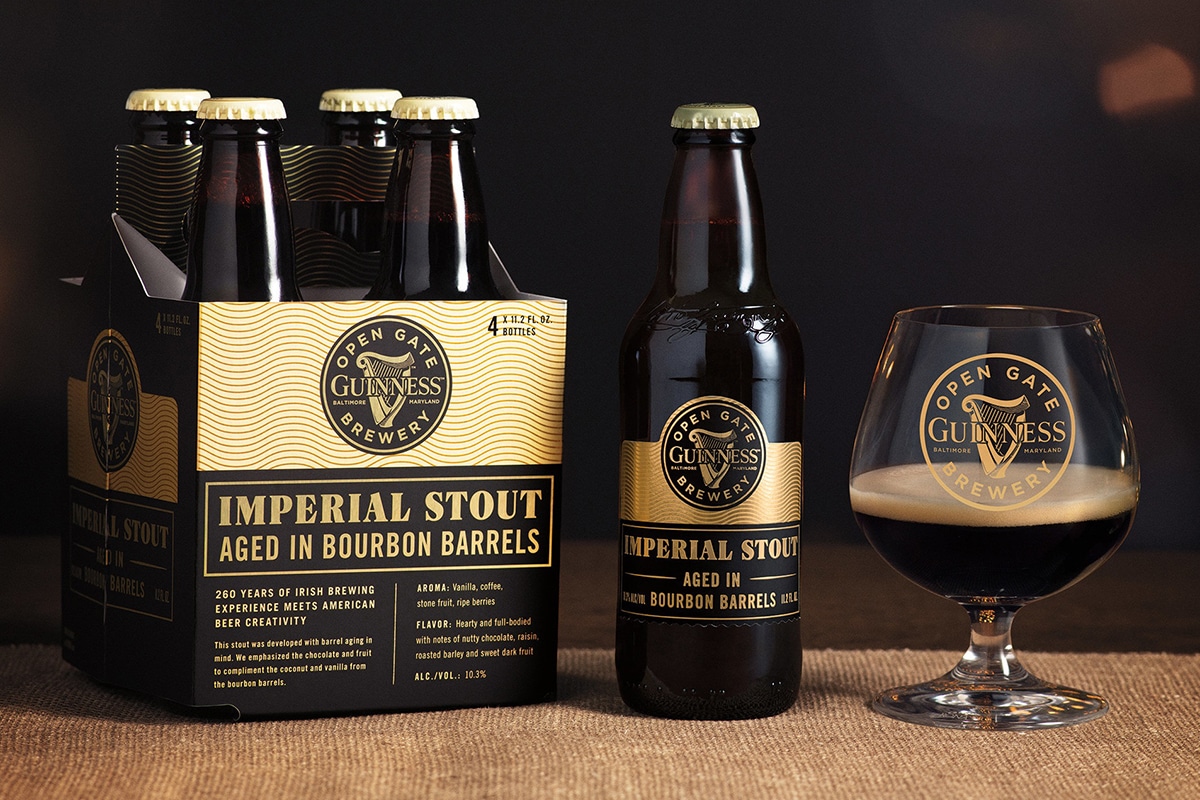 To give the Gingerbread Spiced Stout the flavours of the changing season, Guinness brewed it with allspice, ginger, cinnamon, and nutmeg in the bourbon barrels before bottling it at 11 per cent ABV. The barrel-aging process gave the Imperial Stout a strong and robust body with a smooth mouthfeel that comes with hints of chocolate, bourbon, coconut, and vanilla, finishing off with an oak flavour.
The Imperial Stout was bottled at 10.3 per cent ABV. Guinness recommends enjoying both of these beverages slowly, sipping them at a leisurely pace. If you're looking for something to help make sense of this past year, then you've found it in Guinness's Imperial Gingerbread Spiced Stout aged in Kentucky bourbon barrels and the Imperial Stout aged in bourbon barrels.
---
Featured Video from Man of Many
---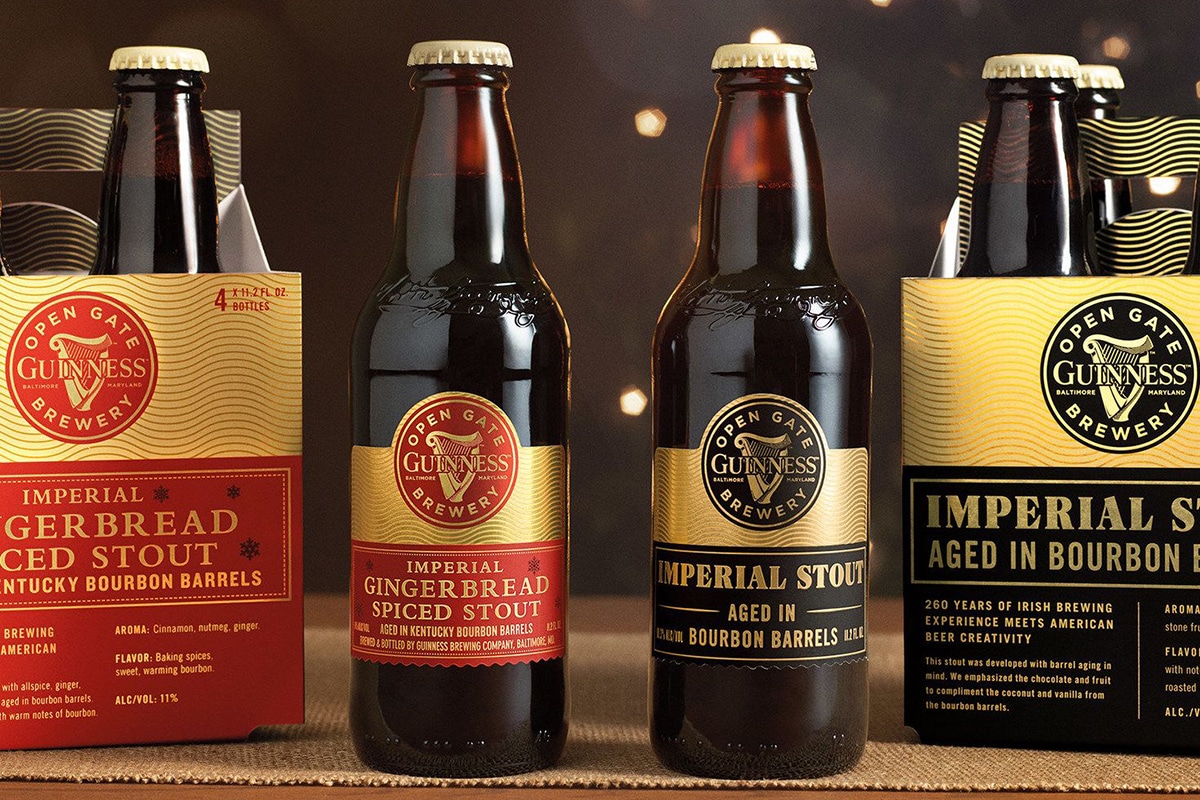 You'll also like:
Guinness' Non-Alcoholic Pint is Still a Full-Meal
Guinness Successfully Experiments with Barrel Aged Beer
150 Best Irish Slang Words and Phrases
---
Featured Video from Man of Many