Types of Red Wine: A Beginner's Guide
When it comes to forms of alcohol, there's none that seems more complicated than wine. While other liquids have their own terminology, it seems like red wine is so complex that you need to get a doctorate degree to even talk about it without sounding like a beginner. Thankfully, we've got WSET3-certified sommelier Kate Peck to help uncork the jargon around different red wine types. The red wine expert outlines everything you need to know about about Shiraz, Cabernet Sauvignon, Pinot Noir, and others, while also detailing her top picks for some of the more popular types.
Main Types of Red Wine
According to Peck, there are four main types of Australian red wine – Shiraz, Cabernet Sauvignon, Pinot Noir and blends. "Australian red wine is revered the world over for its quality (and, usually, fair price point)," the red wine expert explains. "Whether it's a summertime Pinot by the sea, or breaking out the roasting pan (or slow cooker) with a big, peppery Shiraz when the mercury drops, there's little denying that red wine in Australia is more than just a passing fad."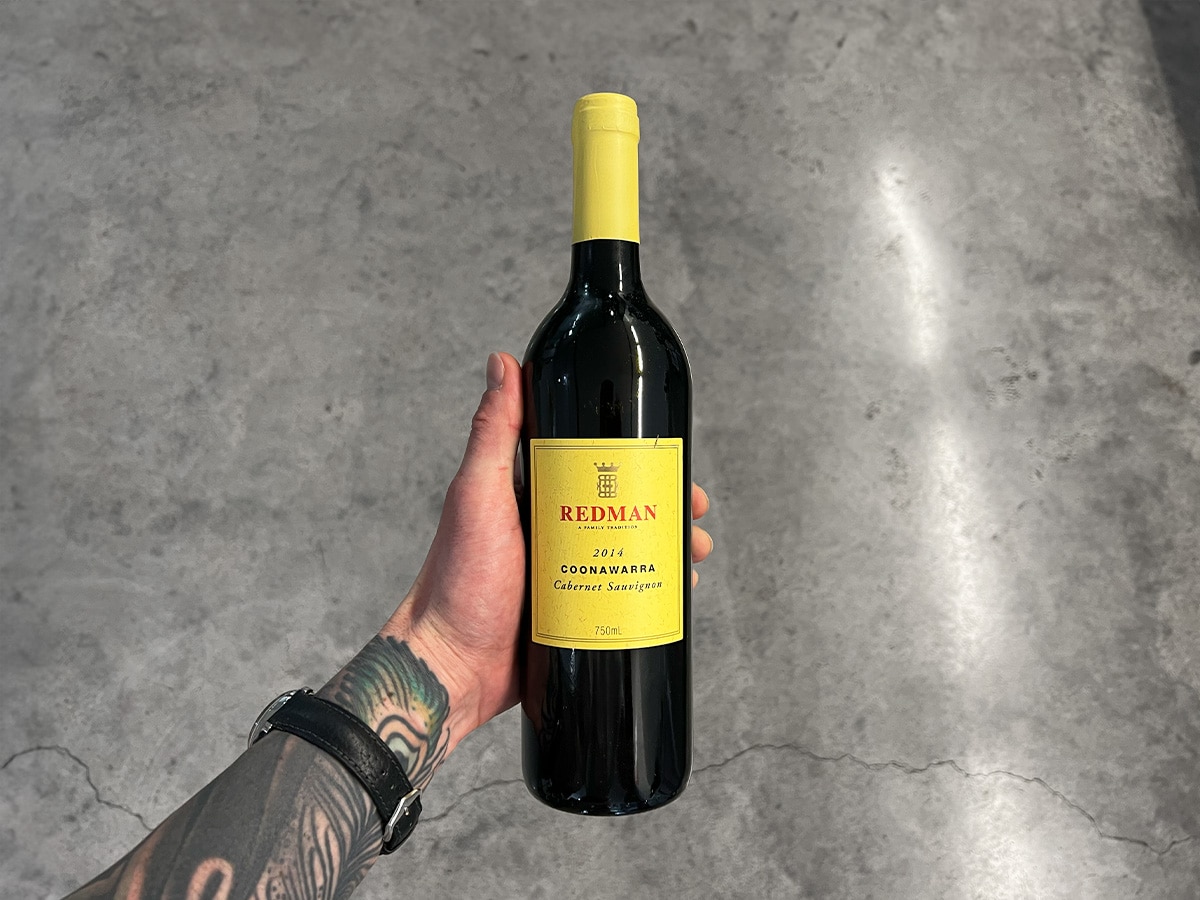 Cabernet Sauvignon
Originally native to the Bordeaux region in France, Cabernet Sauvignon grapes are now grown all over the world from Canada to Australia and everywhere in between. It's a full-bodied wine known for its rich, complex flavour profile featuring the likes of blackberries, cherries, currants, spices, and oaky wood.
"Known as the 'King of Red Wine', which will make sense after you crack that bottle! Think steak in a glass. It's decadent and luxurious with big velvety tannins," Peck says. "I feel like Cabernet is what the Vikings were drinking (if they were drinking Australian red wine, that is). A big, bold glass of cab-sav is arguably the best red wine to drink with a premium cut of juicy red meat."
According to the sommelier, the worlds' oldest productive Cabernet Sauvignon vines are thought to be located in the northern Barossa at Penfolds and were planted in 1886. This is because the Europeans had theirs ruined by a rather nasty bug called Phylloxera in the 19th century.
"Australian Cabernet is our best-kept secret, and are easily on par with the quality from the Northern Hemisphere," Peck continues. "For this reason, you probably won't pay through the nose for a really good drop. It will have firm tannins so expect that crusty-red-wine-stained-drunk-uncle look if you are tucking into more than a glass, which I hope you will."
Best Australian Cabernet Sauvignon Red Wines:
Redman Cab Coonawarra SA 2014 (AUD$55) – Quintessentially Coonawarra, drink it now or, even better, keep it. If you're going to keep it, buy a case so you can have half now and half later. At AUD$55 it's good value and popular red wine. Rich fruit, thick tannins, and a slightly gritty Straya'n finish.
Peterson's 2015 (AUD$50) – Dark as the night; spicy and rich. You will get sweet black fruits on the nose with herbs like eucalyptus and mint, chocolate and game on the palate. Another good drop to keep or drink.
Deep Woods Cabernet 2014 Western Australia (AUD$116) – Winner of many awards including the coveted Jimmy Watson. A really good red wine, and a beautiful representation of a WA Cabernet; fruit-forward, complex, intense.
Domaine A Cabernet Sauvignon 2009 (AUD$210) – Coal River Tasmania. Tassie is not known for it's Cabernet but this drop will blow your brains out. Mega famous woman of wine Jancis Robertson will tell you. Some say this top red wine is Australia's best Cabernet, you make up your mind.
St Hugo Coonawarra Cabernet Sauvignon – One of Adelaide's best reds, minty on the nose and some red fruits up front (though this softens with age), this is a wine to have with roast meat, or on its own after a few years in the cellar.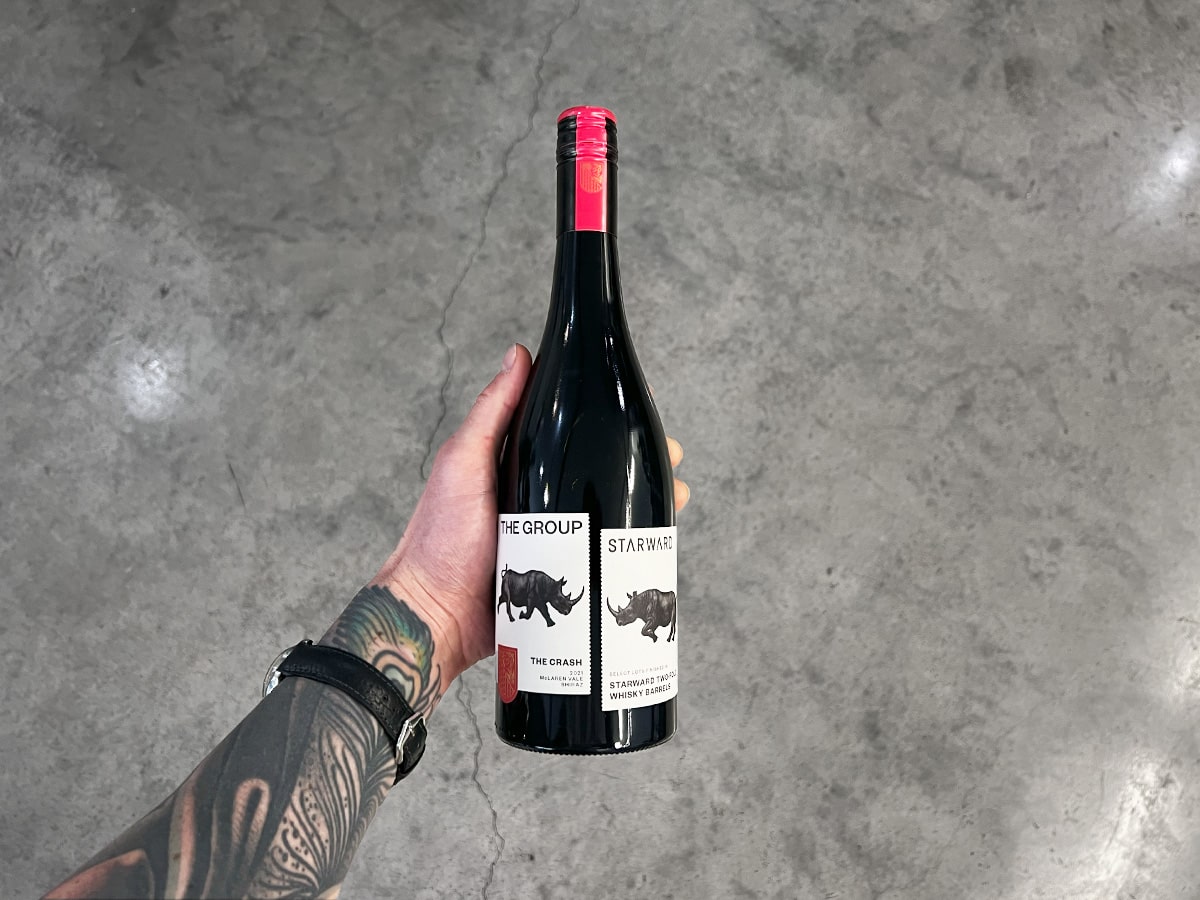 Shiraz
The most popular red wine style in Australia, Shiraz is also known as Syrah. Like many wine grapes, it was first cultivated in France, but is now grown throughout the world, particularly in Australia. The most interesting aspect is that it's a grape that takes on the flavours of its surrounding terroir more than many others. The wine itself is known for its full-body, robust palate consisting of flavours like raspberries, black cherries, gentle smoke, and wine tannins.
"Mmmm spicy, sexy, sultry Shiraz. When wine connoisseurs around the world think about Australian red wine, more often than not, they will think of Shiraz," Peck says. "Shiraz is Australia's stable red grape variety – making it an incredibly popular Australian red wine. It continues to dominate the Australian wine scene and is equally as popular abroad – featuring at the core of Australia's tremendous export success."
"Expect intense and earthy flavours with spice and dark fruits. It's definitely a winner in my books and a general crowd-pleaser. I'm yet to meet a red lover who's not a fan of Shiraz. It's a quality wine, every time."
According to Peck, the best Australian Shiraz can range from medium and spicy to big and ballsy. What will make a big difference in your fine drop is where it's grown, and the climate. She recommends opting for shiraz releases from the Barossa and McLaren Vale for "colossal, intense wines with jumbo-yumbo tannins", vintages from Canberra and Hunter Valley for "lots of sassy pepper and spice with great acid and a complex flavour profile" and those from Heathcote for "chocolate notes and smooth tannins".
Best Australian Shiraz Red Wines:
Clonakilla O'Riada Shiraz Canberra 2016 (AUD$36) – Rich, intense dark berries, it's potent, spicy and smooth; an unreal bottle of plonk.
Ruggabellus Archeaus (Shiraz dominant) (AUD$58) – earthy, approachable and spicy, with lovely black fruit. BUY THIS WINE. It's all kinds of goodness, like a beautiful mystery in a glass vase.
Savaterre Shiraz Beechworth 2013 (AUD$72.99) – If you ever get a chance, visit this place. Its owner and winemaker, Keppell Smith, is a top-notch human, and you really get a sense of him and the sunburnt, bushranger landscape in this wine. Bushranger wine … how could you say no to that? A good red wine, exhibiting smoky, meaty, clove, and dark fruit flavours … goddamn delicious.
Rockford Basket Press or Henschke Hill of Grace – Let's not beat around the bush, if you're going in hard then let me direct you to some of our top Australian heritage Shiraz – South Australia's stallions; the Rockford Basket Press, and Henschke Hill of Grace. Any year will do. They will knock your socks off and flatten your wallet all at the same time.
Penfolds Grange – Arguably our most famous and best red wine brands, Grange has been in continuous production since 1951, and has proved to be both a great wine to crack for special occasions and a wise investment. No list of the best Australian red wines could exclude Penfolds Grange.
Pinot Noir
Pinot Noir is another wine style that comes from France. It's a popular grape in the Burgundy region but is grown all over the world. Known for its fruit esters, the style begins with a very fruity nose that moves into spice, oak, and earthy aromas. Known for its light body, it's lower in tannins than some of the other big, bold red wines. The palate is centred on dark cherries, raspberries, spices, and earthy flavours.
"There are many good red wine brands making ripping Pinots in Australia, and they can be made in so many marvellous ways," Peck says. "Today, we lean towards an Australian red wine that is a bit more muscular than your typical Pinot. More tannins, more mouthfeel, and a longer finish; something more complex and powerful."
"I was recently in Tasmania and here I found my perfect breed of Pinot — Gutsy Pinots with more depth, something I could tuck into with my steak," she continues. "Pinot is a great alternative when you don't want to eat your wine. The tannins, alcohol content and body of some of our classic bigger wines can be too much of a mouthful if you don't want that crusty, drunk-uncle-stained-teeth look."
The Pinot Noir grape needs a cool climate, like Burgundy, so you're making a safe bet with producers from Victoria (specifically Yarra Valley and Mornington Peninsula) and Tasmania.
Best Australian Pinot Noir Red Wines:
Mac Forbes Pinot Noir Yarra Valley 2017 (AUD$30) – A brilliant Yarra Valley producer who has blended the delicious fruit from six vineyards to achieve a vibrant drop with great acid, and easily one of the best Australian red wines for the price.
Dexter Pinot Noir Yarra Valley 2016 (AUD$55) – Perfumed, dark berries, silky tannins with a sprinkle of sassy spice.
Ocean 8 Pinot Noir Mornington Peninsula 2016 (AUD$55) – Absolutely scrummy. Bright and fresh red fruits, a tickle of spice and cured meats but beware, one drop of this and you'll want the whole bottle to yourself, so grab a cab.
By Farr Pinot Noir Geelong 2015 (AUD$75) – Man oh man this is a muscled-up and savvy Pinot. Earthy and savoury with uplifting red and black fruit. Delicious now or pop a bottle away for something special. James Halliday is a big fan.
Sinapius Clariet 2016 Tasmania (AUD$68) – this is the pièce de résistance of YUM. Luscious red fruits, pretty floral notes, and a subtle undertone of game and minerals. It hung out in French oak for 15 months and was bottled unfiltered and unfined. Delicious!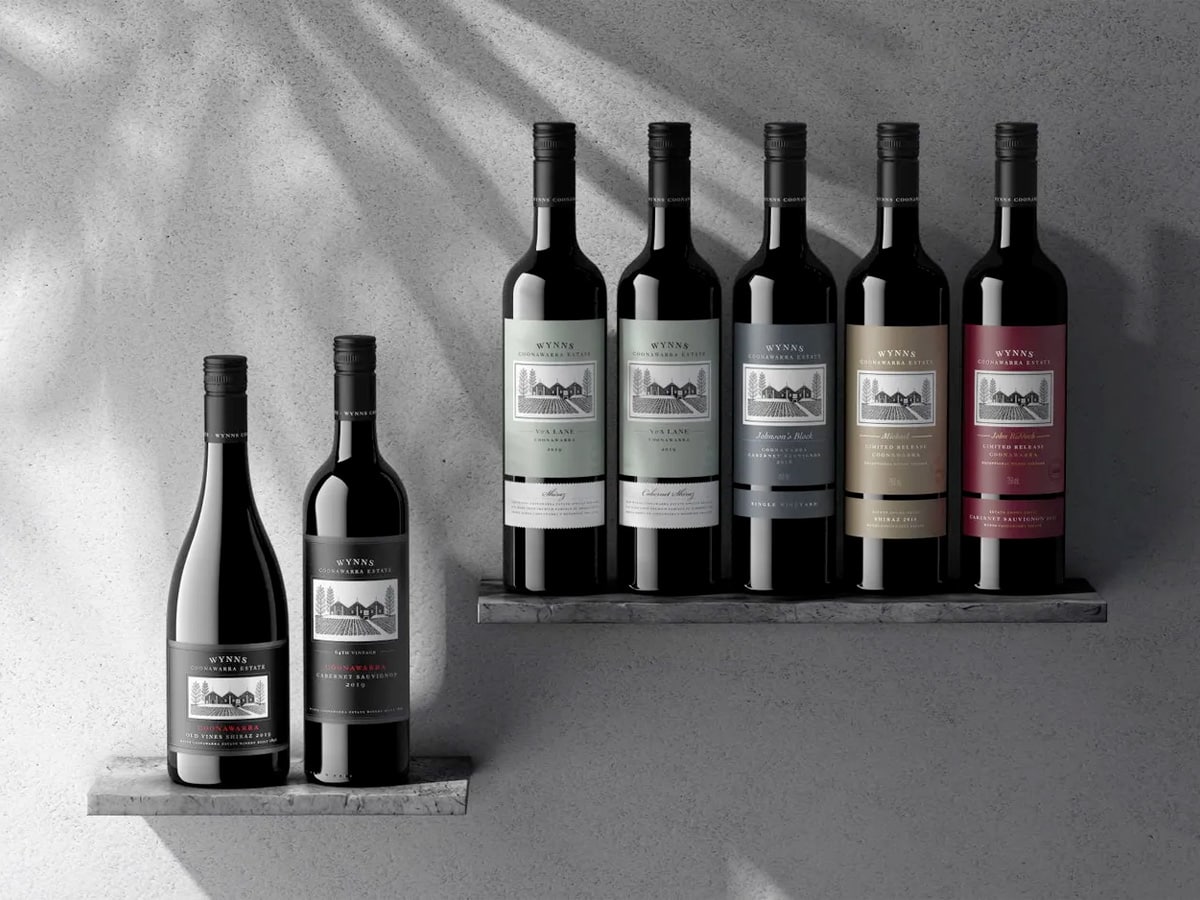 Blends
One of the often overlooked red wine types in Australia, blends offer an opportunity to get your hands on some terrific drops with interesting backstories. As Peck explains, the thriving blend industry in Australia comes by way of the relaxed regulations, which makes way for a far more progressive winemaking segment.
"There is so much fun we Aussies can have with blended red wines, we aren't restricted by the many rules and regulations of Europe, we are 'New World' and it's party time – often, producing some of the best red wine Australia has to offer," she says. "Think bright, fun fruits, smashable breakfast vino or perhaps a little nod to our old-school authorities with some great backyard Bordeaux blends that could easily rival some of France's best tasting red wines."
Best Australian Blends Red Wines:
Tom Shobbrock Tommy Ruff Barossa (AUD$25) – According to Tom this little gem can be enjoyed morning, noon or night. Ripe, plump and fresh for the picking. 50 per cent Shiraz 50 per cent Mourvedre.
Ruggabellus Efferus Barossa (AUD$45) – Ruggabellus can SRSLY do no wrong. Efferus is a delightful blend of Mataro, Syrah and Grenache, with a sprinkle of Cinsault. Think rustic, meaty and earthy, with dark brooding fruit and powdery tannins.
Yarra Yering No.1 2015 Yarra Valley (AUD$90) – One of the best red wines coming out of the Yarra Valley. A Bordeaux blend of Cabernet Sauvignon dominant with Merlot, Malbec, and a little Petit Verdot. It's a steamroller of intense fruit, finesse and bright acid with stunning oak handling and husky tannins. Their award-winning winemaker, Sarah Crowe, will have you wrapped around her little finger.
Usher Tinkler Nose to Tail 2017 Shiraz Pinot blend (AUD$25) – Slurpable and juicy, expect some nice dark fruit and spices.
Other Common Red Wine Types
Outside of the staple four red wine types of Shiraz, Cabernet Sauvignon, Pinot Noir and blends, there is a world of exciting drops to explore. Below, we've detailed a number of other red wine varietals that you are likely to come across in your drinking jounrney. While there are literally hundreds we could detail, from all corners of the globe, these are the types you will most commonly see in Australia.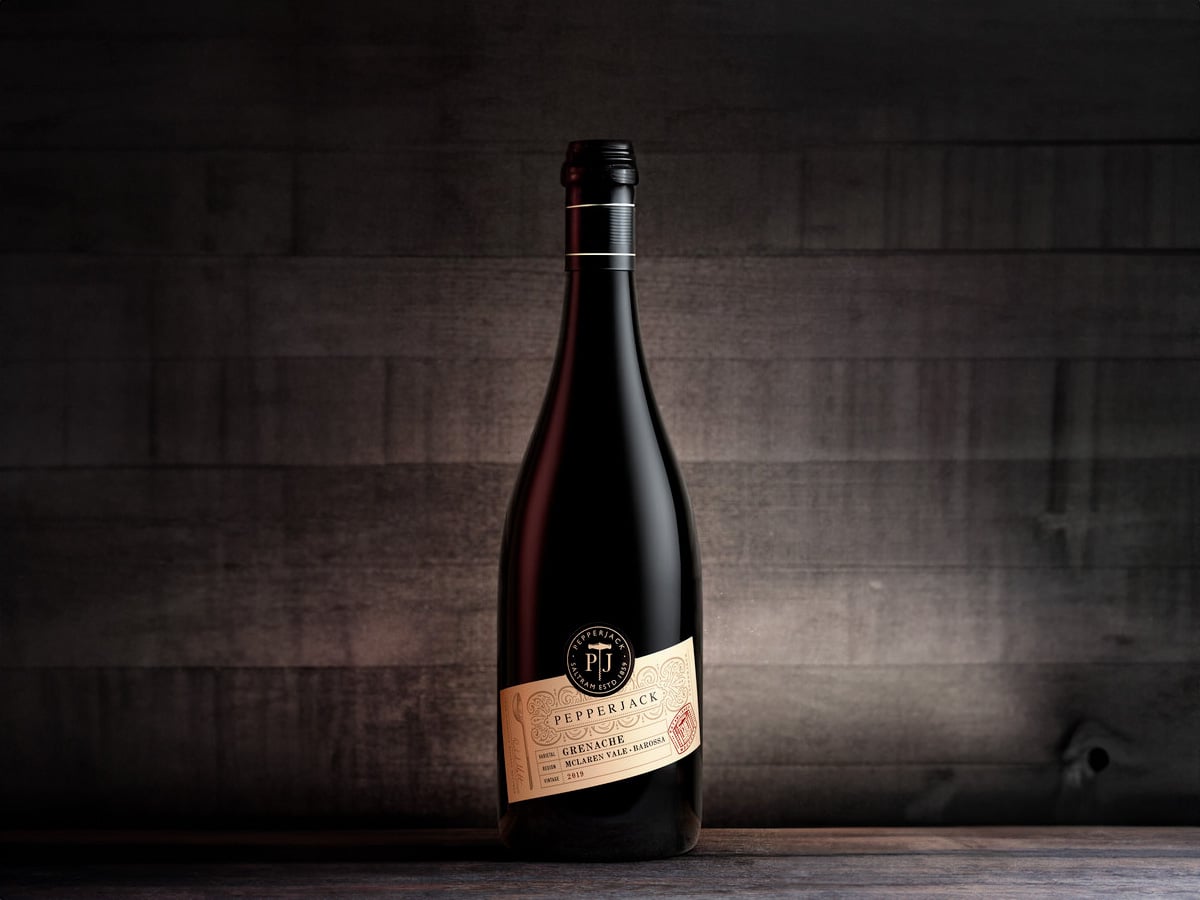 Grenache
Lesser-known than some of the other wine varieties on this list, Grenache is a very versatile grape. While it's mostly-known for its red wine usage, it's also popular in rosés. As a red wine, it carries myriad aromas and flavours. While they vary, you can usually find aromas of dark fruits and light spices and flavours of blackberries, strawberries, black cherries, cinnamon, star anise, orange peels, and other spices.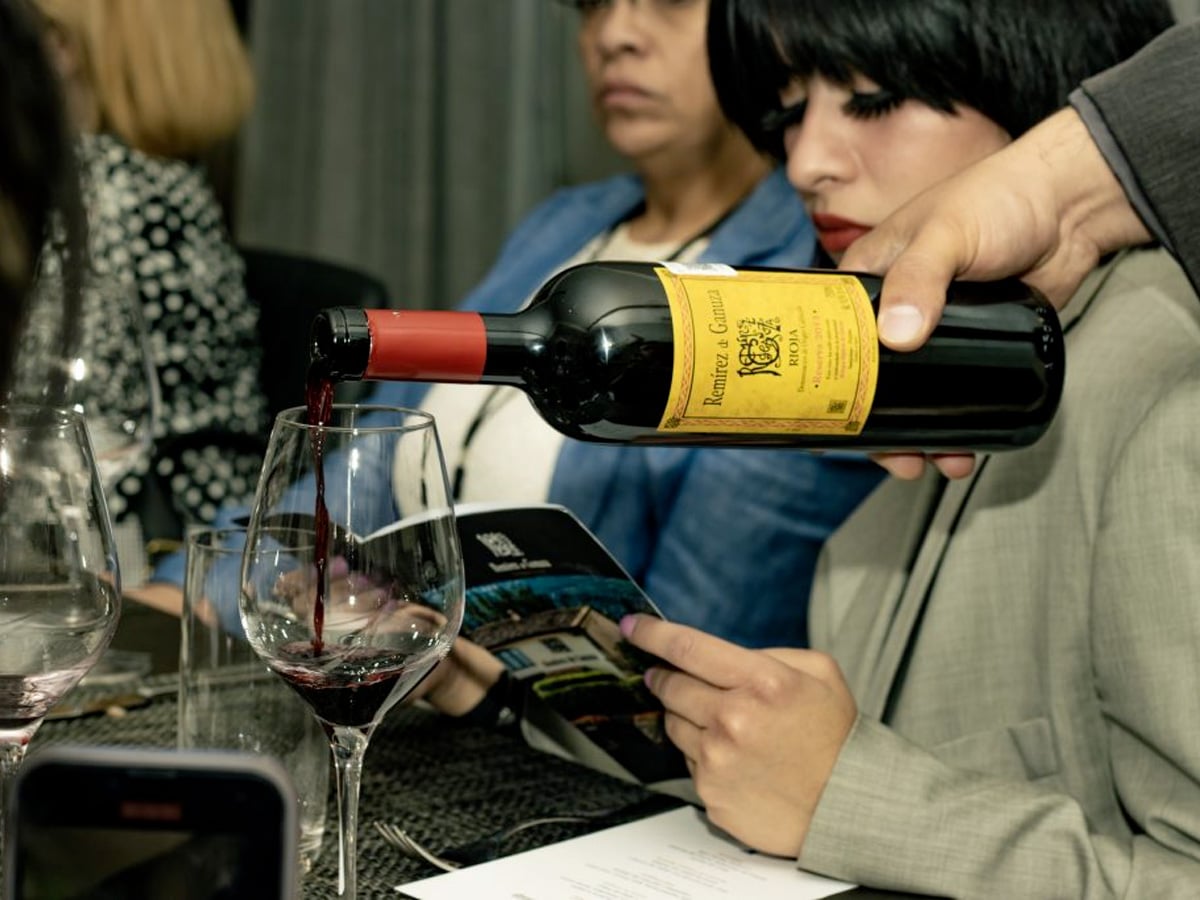 Tempranillo
A native of Spain, Tempranillo is a black grape variety known for its full-bodied flavour profile. Meaning "early" in Spanish, it gets its name because it's known to ripen earlier than many of the other Spanish grape varieties. It's known for its complex flavour profile featuring notes of dark cherries, figs, strawberries, pipe tobacco, spices, and oaky wood.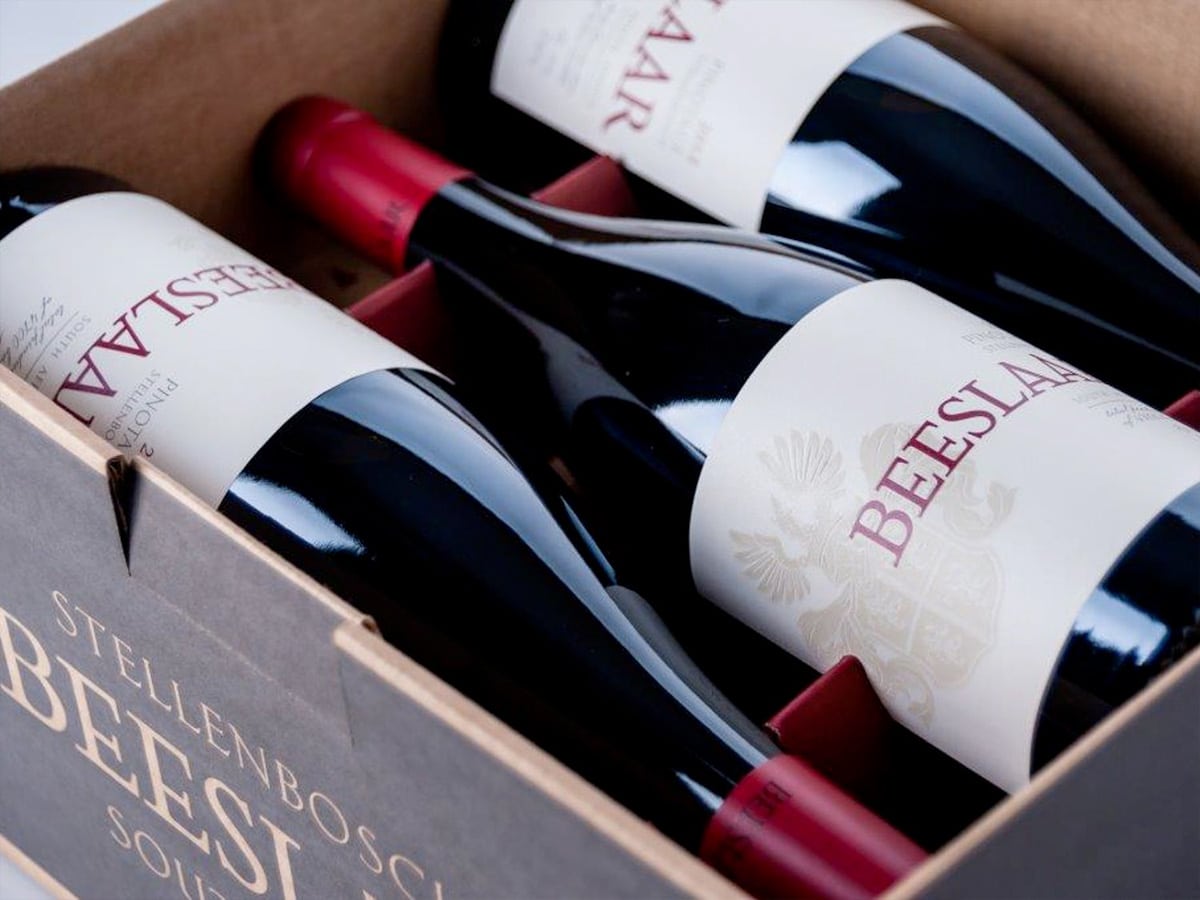 Pinotage
South Africa's signature grape variety was first created in 1924 by Abraham Izak Perold, a professor at Viticulture at Stellenbosch University. It's a cross between a Pinot Noir and Cinsaut. Pinotage wine is known for its full-bodied flavour profile, jam-like flavours of figs, blackberries, and cherries as well as gentle spices, light smoke, and medium tannin levels.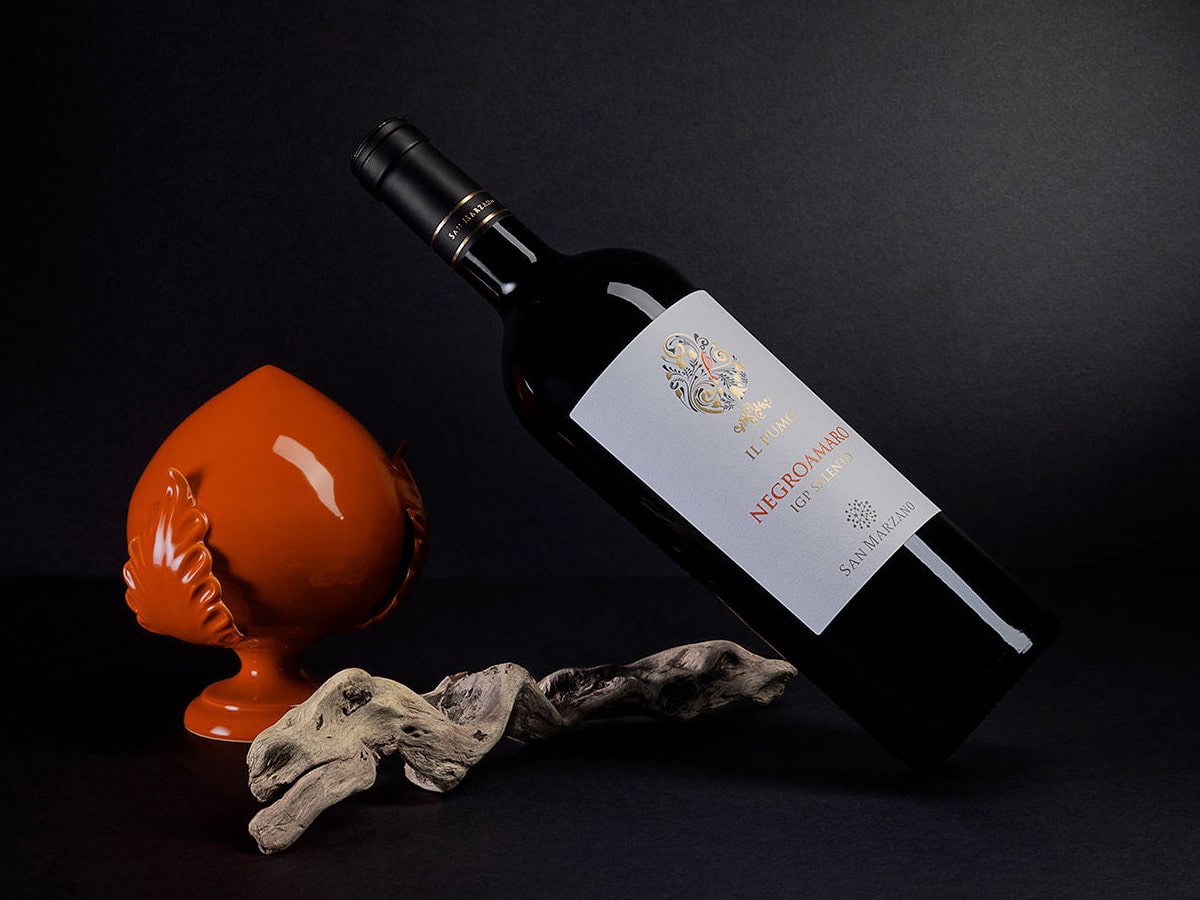 Negroamaro
While many of the above grapes have their birthplace and are grown in other areas of the world, Negroamaro is a red wine grape variety that has its origins in southern Italy, particularly in Puglia and pretty much nowhere else. As for the wine, on the nose, you'll find notes of cinnamon and other gentle spices. The palate is loaded with black cherries, plums, tobacco, liquorice, and rich, oaky flavours.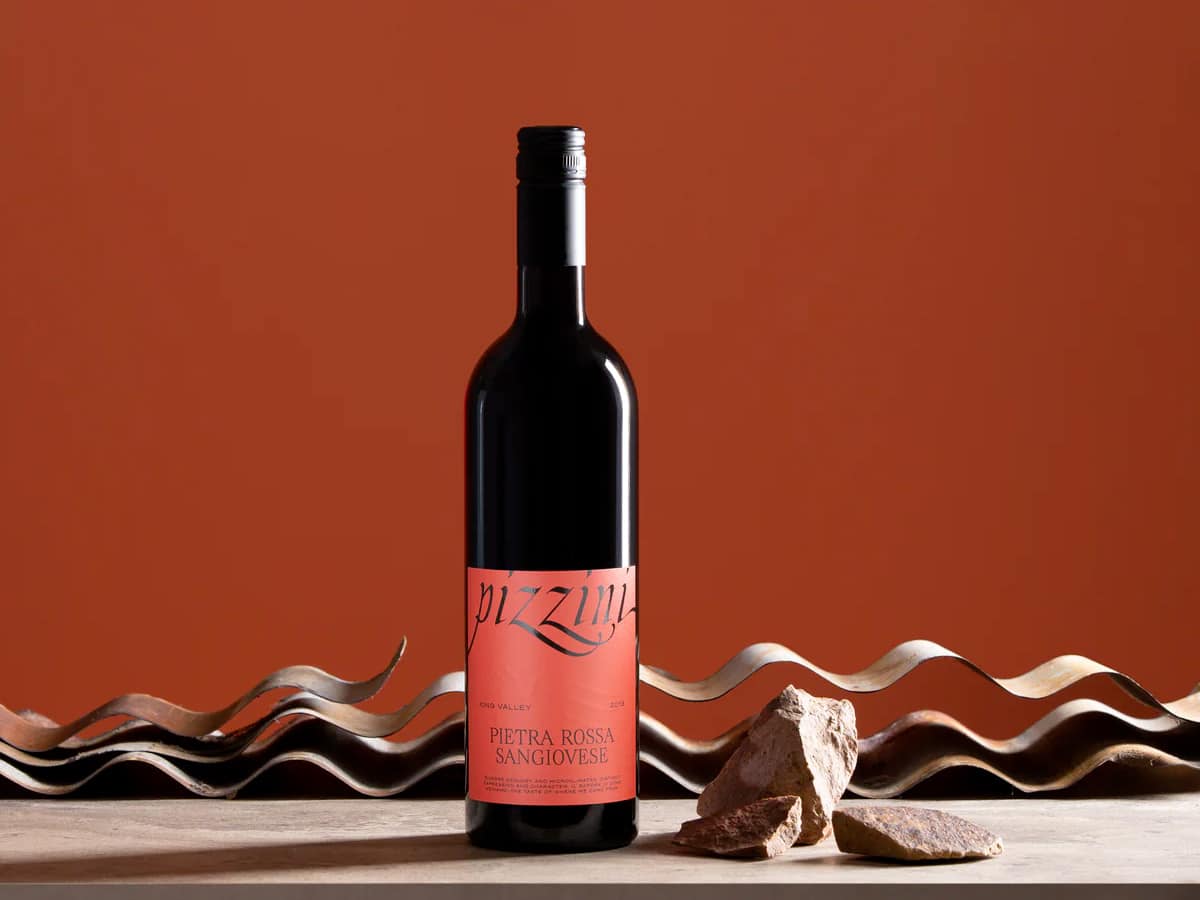 Sangiovese
Sangiovese wines are truly unique in the wine world. Native to Italy, the grape variety is well known for its adaptability. It can be grown in various climates all through the world, with subtle changes in flavour. The is known for its nose of figs, black cherries, and spices and palate of cranberries, blackberries, figs, and slightly savoury flavours. It's a rich, full-bodied variety that you won't soon forget.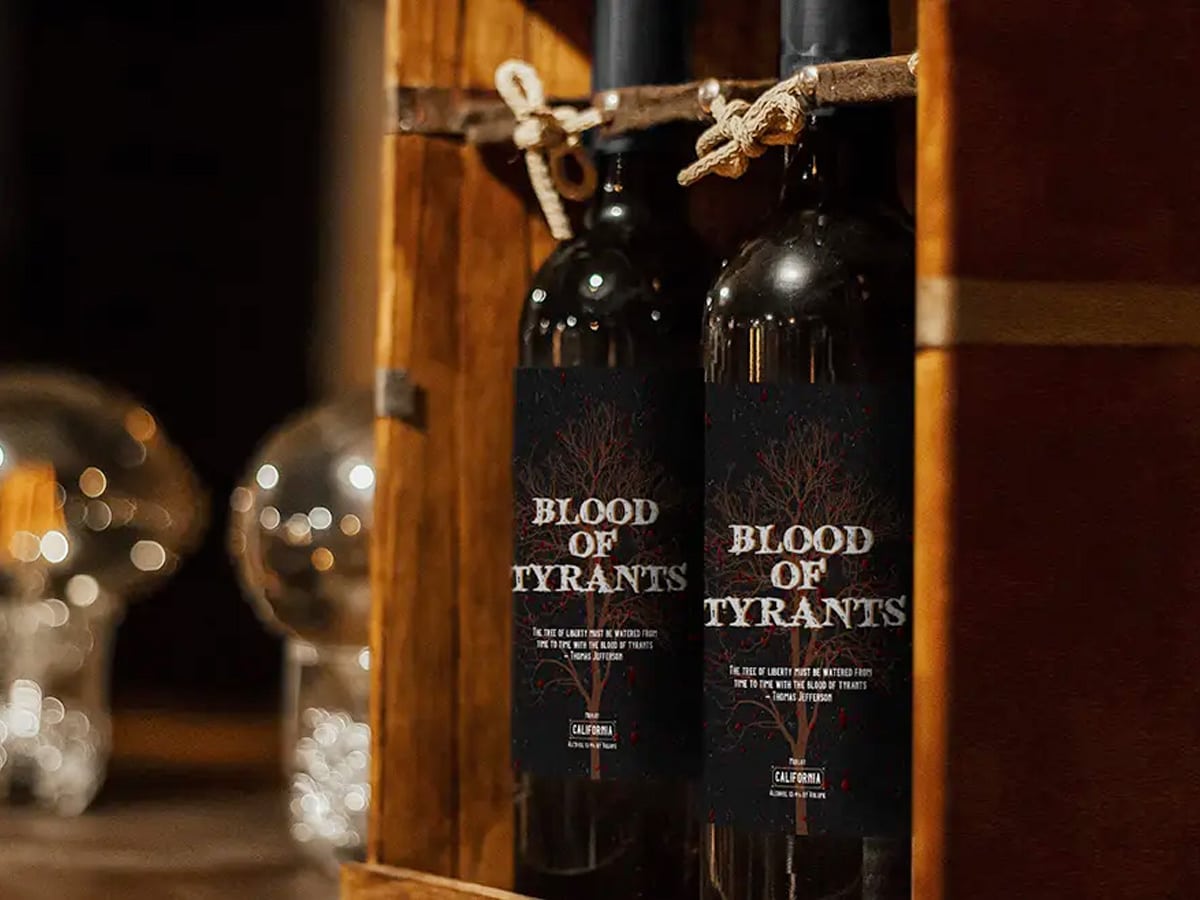 Merlot
Even if you barely know anything about red wine, you've probably at least heard the term "Merlot". The second most popular wine grape in the world, it grows best in warmer climates. It can be found all over the world, but is popular in Australia, Bordeaux, and Sonoma County among other places. While there are different types of Merlot, you can bet you'll find flavours like black cherries, raspberries, plums, chocolate, and spices.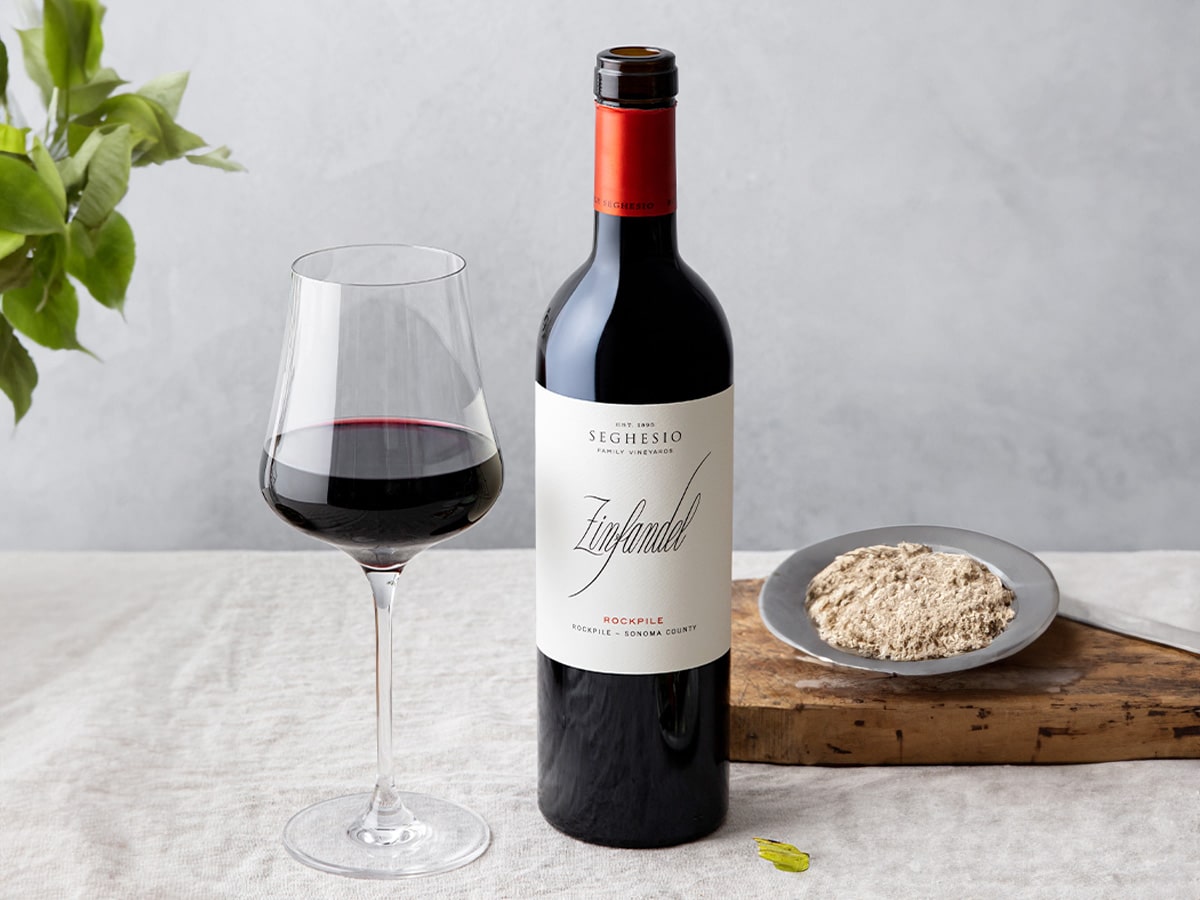 Zinfandel
This black-skinned red wine grape is native to the Dalmatian Coast of Croatia but is very popular in other places. Especially in California. It's known for its full-bodied, jam-like flavour profile filled with dark cherries, cinnamon, blackberries, cracked black pepper, and oaky wood. It's a complex wine with a nice mix of fruit, spice, oak, and gentle smoke.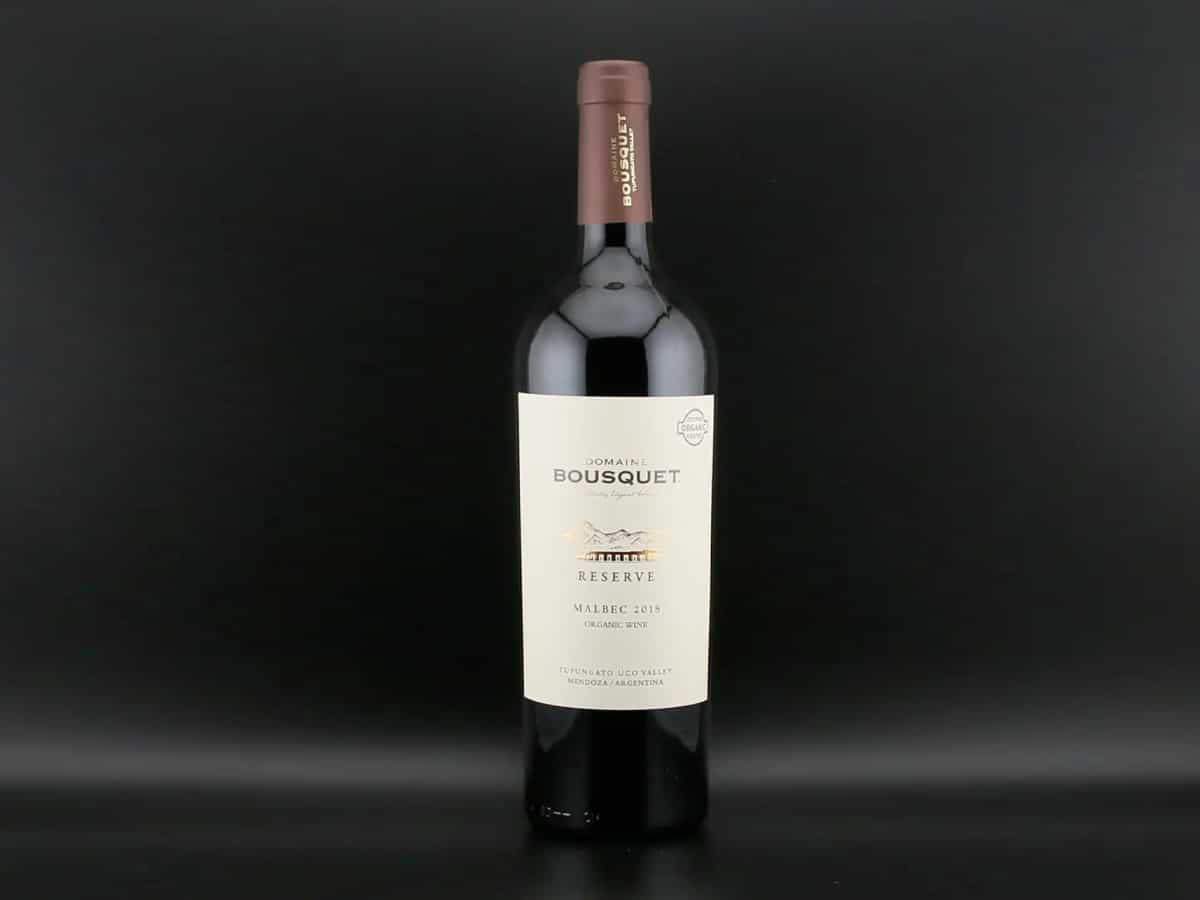 Malbec
If you've ever been to Argentina, there's a pretty good chance somebody handed you a glass of Malbec or told you to pair your farm-aged steak with a glass. While it originated in France, it's a popular red wine in South America. It's beloved for its full-bodied flavour, light tannins, and mellow raspberry, cherry, and dried fruit flavours that pair well with notes of pipe tobacco, oak, and cracked black pepper.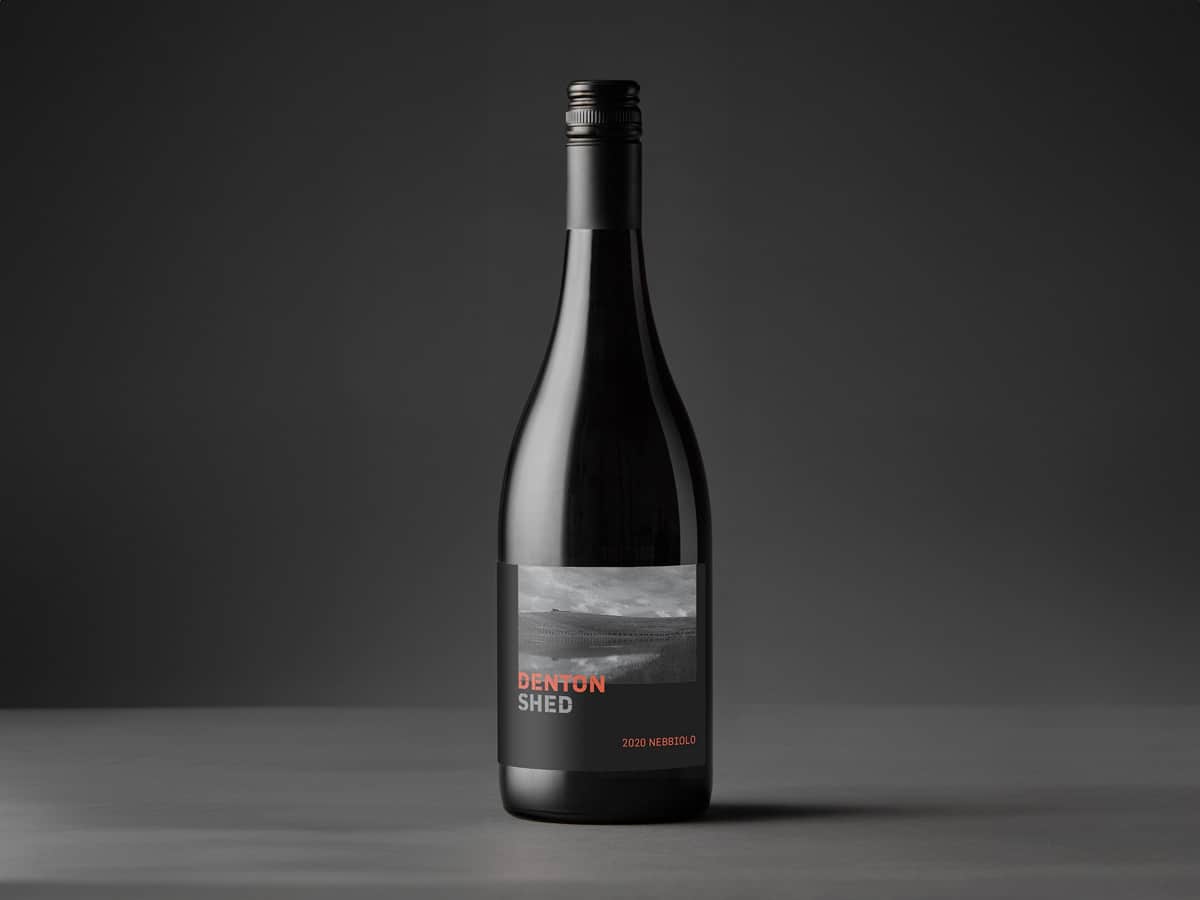 Nebbiolo
As the name suggests, Nebbiolo is a red wine grape from Italy. Grown mostly in the Piedmont region, it's a very complex, robust red with a nuanced flavour profile of plums, black cherries, raspberries, spices, liquorice, and a nice hint of floral flavours. It also has a savoury side that pairs well with heavy, indulgent meals.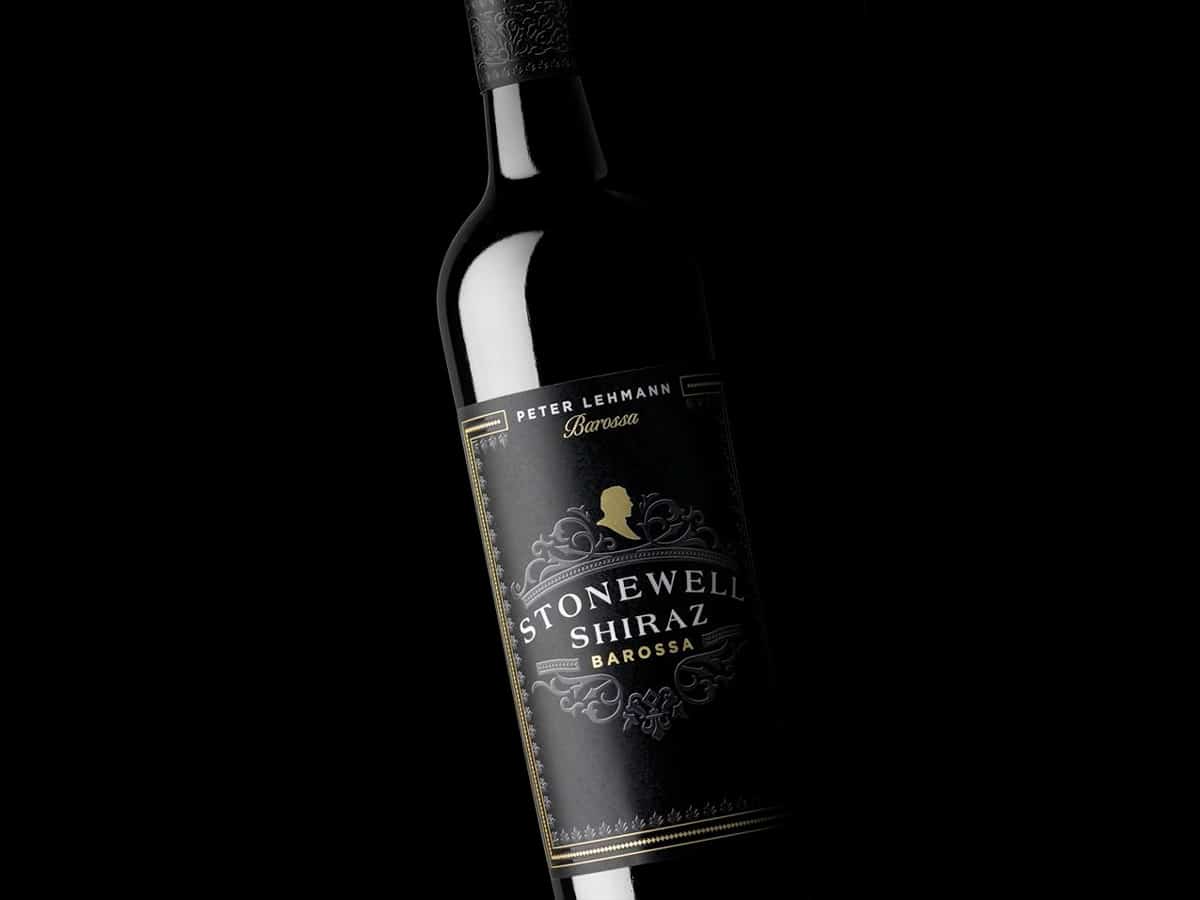 Red Wine 101
As most fans will tell you, red wine is more than simply a dark-hued wine. It gets this colour because it's made using darker-colored, red grapes. You might be surprised to learn that just because you made wine with darker grapes, this isn't why the final product is dark red, violet, or other darker colour. The actual juice, regardless of the variety is green. It's the use of the darker grape skin that gives it the colour wine drinkers expect (white wine is typically made with the skin removed).
If you only had to choose between red and white wine, that wouldn't seem so difficult. But did you know that there are over 50 different types of red wines from Shiraz to Pinot Noir? Add to that, there are more than 600 different types of white wine grapes alone. That's enough to confuse any wine beginner.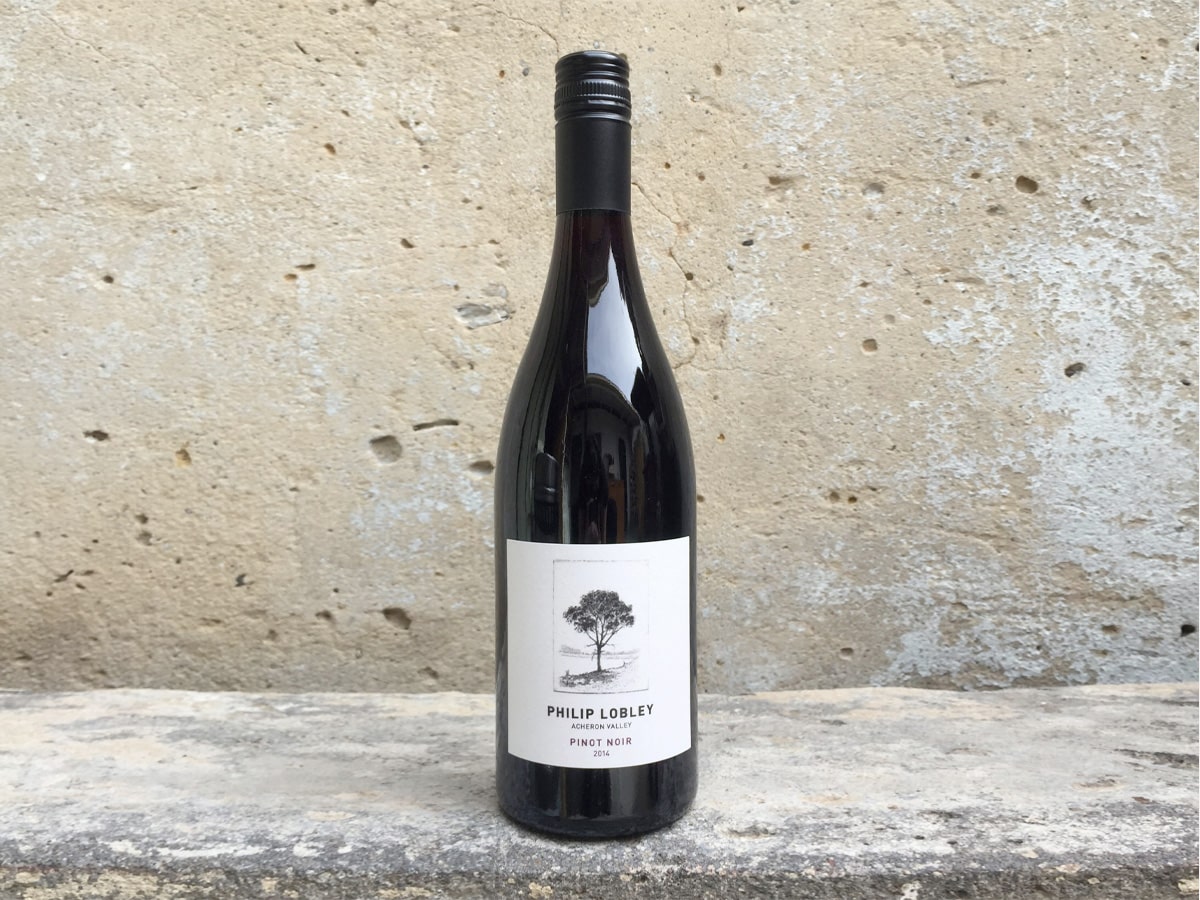 In the most basic terms, wine is simply an alcoholic beverage made from fermented grapes. The longer version is that grapes are crushed or pressed before fermenting with yeast. The yeast eats the sugar and turns it into carbon dioxide and ethanol (another term for alcohol). It's then matured in steel tanks, oak barrels, or some other aging device. Before bottling, it might be filtered to remove impurities and sediment. It's then bottled and ready for consumption.
While this might seem simple (and it is), wine is so much more complicated than this. There are different types of wine, each with their own offshoot terms and names. This is where it starts to feel exhausting for someone new to wine, but don't give up.
If you do your research, you'll have a new appreciation for red wines, and you just might learn something in the process. Even if you don't gain enough information to hold long conversations about the intricacies of red wine, at least you might be able to walk into a store and buy a bottle and actually know what it's going to taste like.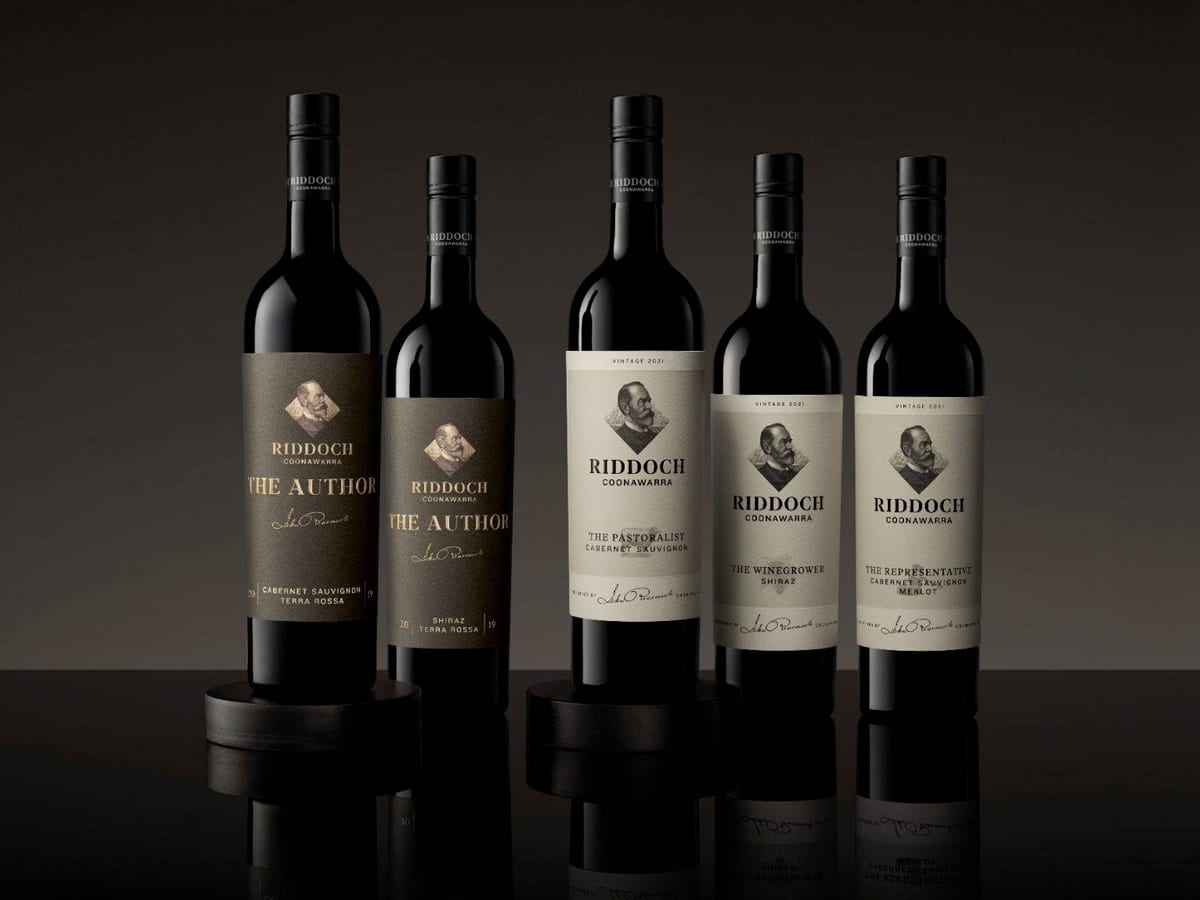 Things to Consider for Red Wine Types
According to Peck, one of the most important considerations when it comes to red wine is the choice of region and vineyard. "One of the advantages of living down under is that you don't have to look very far to find the best Australian red wine, as there is an abundance of top-rated growers, producers, and Australian wine brands dedicated to making the best red wine varieties that are truly vin rouge," she says.
Regions
Australia has many wine regions that each specialise in a particular variety of wine. The most famous regions are:
Barossa Valley in South Australia (Shiraz, Cabernet Sauvignon & Grenache)
McLaren Vale in South Australia (Shiraz, Cabernet Sauvignon & Chardonnay)
Hunter Valley in New South Wales (Semillon & Shiraz)
Mudgee in New South Wales (Merlot & Cabernet Sauvignon)
Yarra Valley in Victoria (Pinot Noir)
Margaret River in Western Australia (Cabernet Sauvignon, Chardonnay & Semillon)
Popular Red Wines in Australia
As a style goes, Shiraz is the most popular red wine in Australia. If you're looking for a brand, the most popular red wine brand in Australia is Penfolds. Its Grange label is the most popular red wine in Australia. Other popular brands include St Hugo, Henschke, Vasse Felix, Mollydooker, and Brokenwood Wines.
"Whether you're spending a relaxing night at one of the 18 Best Wine Bars in Melbourne, or enjoying a glorious summer day in the Yarra Valley, there are amazing offerings for everyone who's interested," Peck explains. "While it may be a somewhat futile attempt to definitively answer the all-important question 'what is the best red wine in Australia?', it is fun to try."
Red Wine Types FAQs
How many types of red wine are there?
Going back to how confusing the world of red wine might feel, there are more than fifty different kinds of red wine. While we only listed some of them, there is a red wine for every palate. Some are dark, bold, robust, and oaky while others are lighter, fruitier, and mellower. They run the gamut of aroma and flavour.
What is the lightest type of red wine?
When it comes to light-bodied red wines, Pinot Noir, Gamay, and Schiava are polar opposites of the likes of Malbec, Shiraz, and Cabernet Sauvignon. If we had to pick one light-bodied wine, it would be Pinot Noir with its notes of gently spicy, fruity, earthy flavour profile. It's known for its light acidity, light body, and gentle tannins.
What is the most popular type of red wine?
While we mentioned that shiraz is the king of the red when it comes to Australian palates, the most popular red wine variety in the world is actually Cabernet Sauvignon with its robust, rich, full-body and flavours of black cherries, raspberries, tobacco, vanilla beans, spices, and oaky wood.