This Blended Whisky Was Just Named World's Best
It's safe to say single malts have held a bit of a monopoly when it comes to whisky awards, but not anymore. A blended whisky from the highlands of Scotland has pipped the single malts to the post, claiming the title of Whisky of the Year at the 2020 International Whisky Competition. Dewar's Double Double 32 Year Old scored 96.4 out of 100 points from the judges to secure the historic win over a number of iconic distilleries.
You'll also like:
This Double Gold Award-Winning Whisky is Just $75
$435,000 Karuizawa is the Most Expensive Japanese Whisky Ever Sold
Whisky Loot Just Dropped a $600 Treasure Chest of Rare Whisky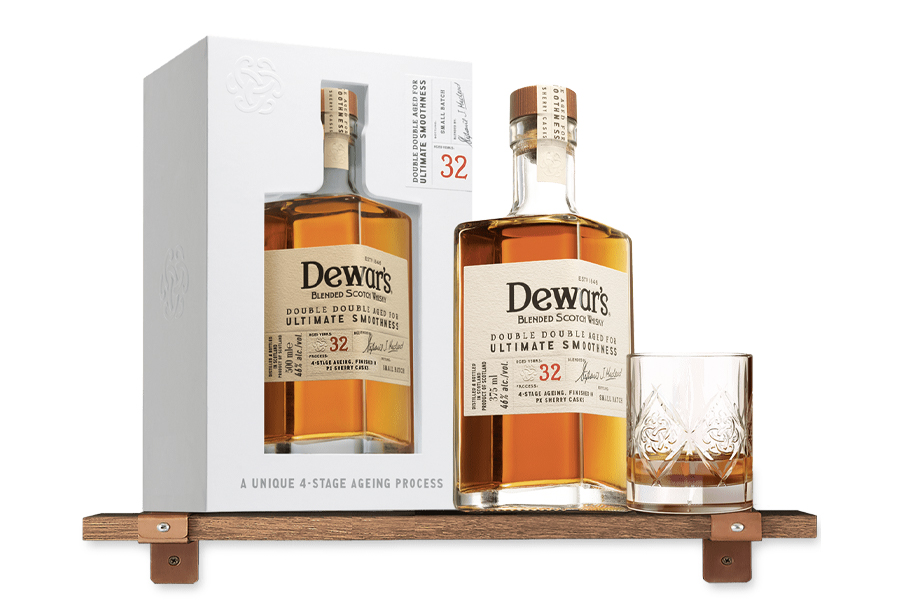 The International Whisky Competition is an annual event that awards a Gold, Silver and Bronze in each spirits category, ensuring there isn't a disproportionate number of high-achievers each year. Similarly, the competition differs in that the tasting panel is presented with one whisky at a time, ensuring that each dram gets its fair share of love. They are then ranked on sight, nose, mouthfeel and finish.
Claiming a whopping score on all four criteria, Dewar's Double Double 32 Year Old was the major award winner on the night. The blended Scotch whisky is produced through a four-stage ageing process, where single malts and single grains are aged separately at least 32 years then blended together and rested in exhausted casks a few different times before the final liquid is matured in ex-Pedro Ximenez sherry casks. The Gold medal was sincere recognition for the Scottish icon, but it wasn't the only win for Dewar's.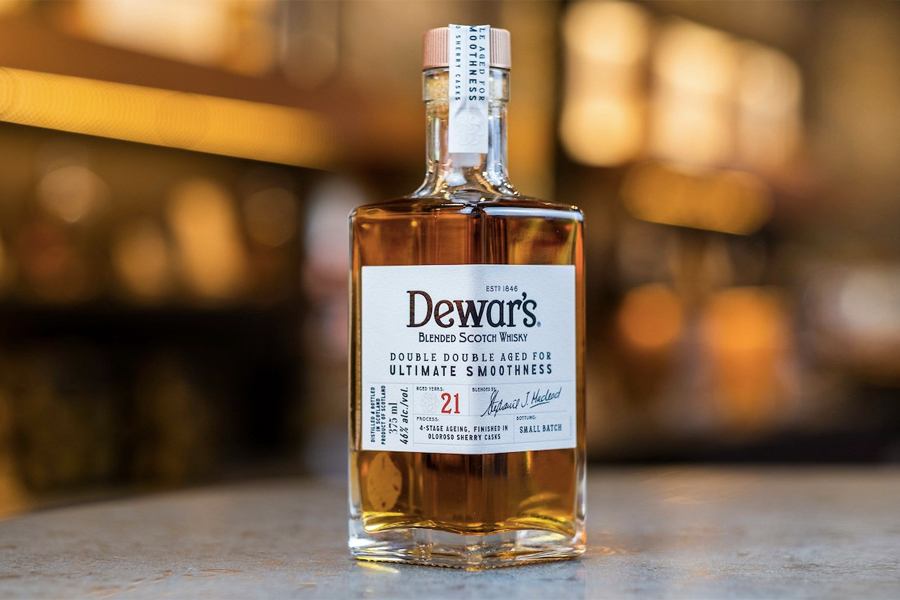 It also took home the top Blended Scotch honours, with two other Dewar's releases coming in second and third. The same three bottles also finished in the same order in the Best Blended Scotch Over 25 Years Old category. Leading the category was Dewar's Stephanie MacLeod, who also picked up the IWC's Master Blender of the Year award for the second time, making it a near clean-sweep for the whisky icon. Looks like we might have to swing by the bottle-o and check this one out for ourselves.
2020 International Whisky Competition Award Winners
Aside from just Dewer's, there were some other major award winners on the night. Here is a list of the key award winners from the 2020 International Whisky Competition.
Major Awards
Whisky of the Year – Dewar's Double Double 32 Year Old (96.4 points)
Master Blender of the Year –Stephanie Macleod, John Dewar & Sons
Golden Barrel Trophy – John Dewar and Sons
Master Distiller of the Year – Dr Bill Lumsden, Glenmorangie Distillery
Distillery of the Year – Ardbeg Distillery
Best Single Malt Scotch – Ardbeg Corryvreckan (96.1 pts)
Best Blended Scotch – Dewar's Double Double 32 Year Old (96.4 pts)
Best American Whiskey  – Eagle Rare 10 Year Old (93.0 pts)
Best Bourbon Whiskey – Eagle Rare 10 Year Old (93.0 pts)
Best Japanese Whisky – The Kurayoshi 12 Year Old (91.3 pts)
Best Canadian Whisky – Royal Canadian Small Batch (85.7 pts)
Best English Whisky – Cotswolds Peated Cask Single Malt (91.1 pts)
Best Irish Whiskey – Matt D'Arcy & Co. Ltd. 17 Year Old Rum Finished Single Malt (89.1 pts)
You'll also like:
This Double Gold Award-Winning Whisky is Just $75
$435,000 Karuizawa is the Most Expensive Japanese Whisky Ever Sold
Buffalo Wangz Sour Combines Frank's Hot Sauce and Beer