Feel-Good Friday: 1 September 2023 – Spring Has Sprung
Congratulations, everyone! Not only have you bravely reached another Friday, but you've also successfully navigated through a chilly winter. Yes, Spring has officially sprung, ushering in a wonderful time to celebrate. Whether you're planning to spend quality moments with your dad on Father's Day or relish a splendid two-day break with your cherished friends, we've got you covered in our latest edition of Feel-Good Friday.
Empower With Flowers to Support Barnardos Australia
Prime Video's latest initiative, Empower with Flowers, in partnership with Floraly, aims to provide vital support to Barnardos Australia. With each purchase of a bouquet from Floraly, funds will be directed towards assisting women who have escaped domestic and family violence. The initiative will aid Barnardos Australia's efforts in providing secure shelters, counselling services, and legal aid to these women.
Australians are encouraged to participate by gifting native flower bouquets to their loved ones from September 1st to September 30th, 2023. The initiative covers the entire nation, with bouquet options ranging from $65 to $109. Each purchase will contribute $20, and Prime Video in Australia will match this donation. This collaboration is inspired by the Amazon Original series, The Lost Flowers of Alice Hart, a tale of female resilience and the strength to overcome adversity. To learn more and participate, visit: Empower with Flowers.
The Baxter Inn is Throwing a Party for Dad
The Baxter Inn is hosting an exceptionally limited and exclusive event in honour of Father's Day on Sunday, September 3rd, 2023. It's the ideal present for fathers with refined tastes.
Every ticket grants the chance to step in beyond the usual operating hours and partake in a guided whisky tasting led by some of the most informed, captivating, and delightful personalities in the industry.
Complementary beers, a welcome cocktail, and exquisite selections from the sought-after Diageo Distiller's Range are all part of this delicious experience. See you and the old man there!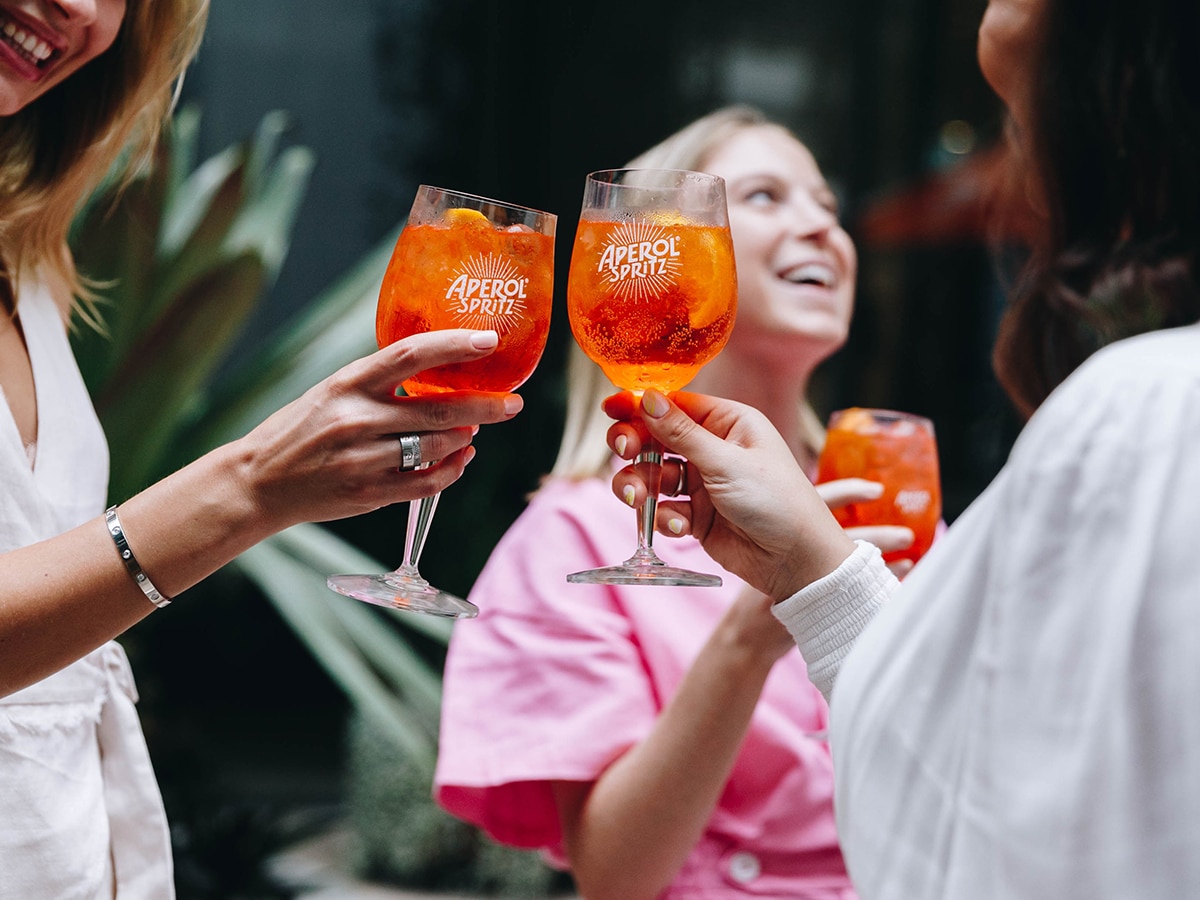 Aperol is Shouting the Nation a FREE Aperol Spritz
As spring arrives, Aperol is celebrating by offering Aussies a taste of the season – up to two free Aperol Spritz per person until November. Just order an Aperol Spritz at any bar or restaurant, and Aperol covers the cost. Whether it's a sunny rooftop day, a leisurely lunch, or an afternoon get-together, get an Aperol in ya on the house.
To get your free Aperol Spritz:
Download the Myy App.
Buy an Aperol Spritz.
Upload the receipt on Myy App.
Receive a digital cash card refund (up to $21) almost instantly.
Add the cash card to your digital wallet for another Aperol Spritz.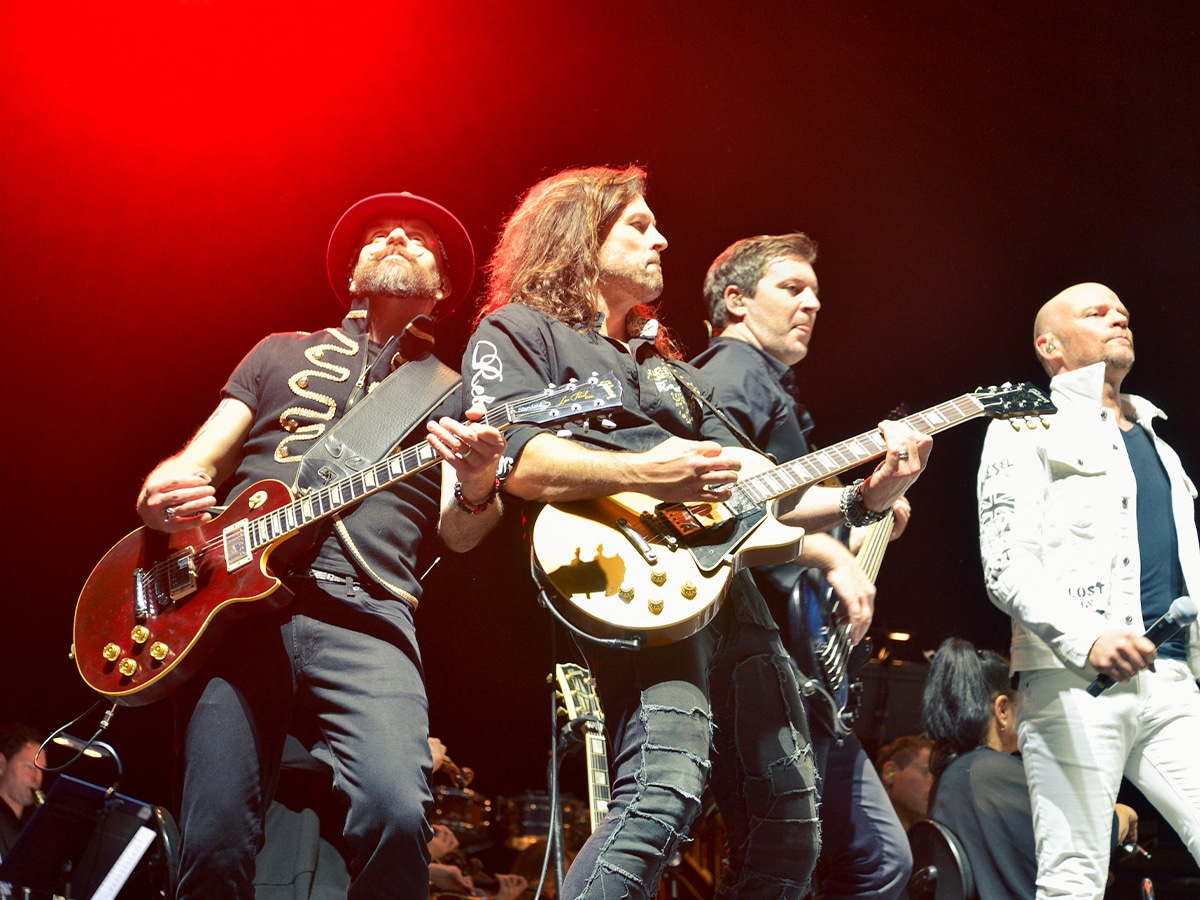 The Southern Cross Symphony is Rocking It
The Southern Cross Symphony, a killer eight-piece rock band and six powerhouse vocalists will bring about a whole new dimension in sound to some of rocks greatest anthems on December 8th at State Theatre Sydney.
In a one-off explosive event, Classic Rock Live will bring to life like never before, iconic hits from The Rolling Stones, INXS, Fleetwood Mac, Pink Floyd, Queen, David Bowie, Led Zeppelin, The Eagles, Meat Loaf, Bon Jovi, The Pretenders and more.
Classic Rock Live is set to unearth the raw power of these rock masterpieces with 50 musicians on-stage with the Southern Cross Symphony Orchestra conducted by the acclaimed Vanessa Scammell and arrangements by the award-winning Jamie Messenger.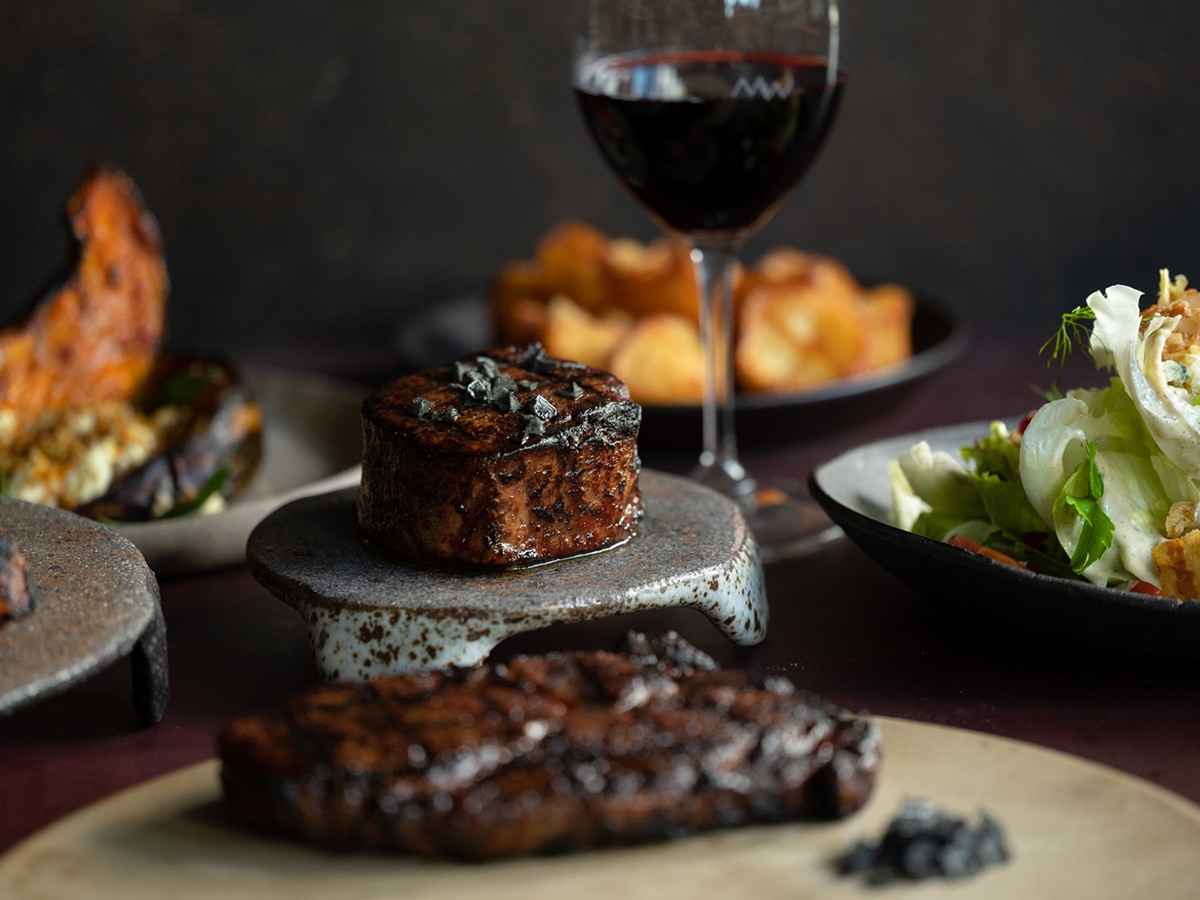 The Meat & Wine Co Expand its African-Inspired Steakhouse
On September 8th, 2023, The Meat & Wine Co, known for its African-inspired steakhouse experience, opens its twelfth location in Sydney's CBD. With a history of 21 years and eleven venues across Australia, London, and major cities, the brands latest venture stays true to its promise of top-notch meats, global and local wines, and subtle African flair in menus and decor.
The new spot at 219-223 Castlereagh Street will seat 120, serving lunch and dinner daily. Rooted in South African 'braai' tradition, their signature steaks combine premium Australian cuts, high-temperature flame cooking, and a 35-year-old family basting recipe. The AGED program features dry-aged steaks, like Shorthorn Rib-Eye with black Australian truffle. The wine list, curated by Craig Southwell, highlights South African and Australian heritage and pairs with AGED steaks.
Are you drooling? All good, so are we.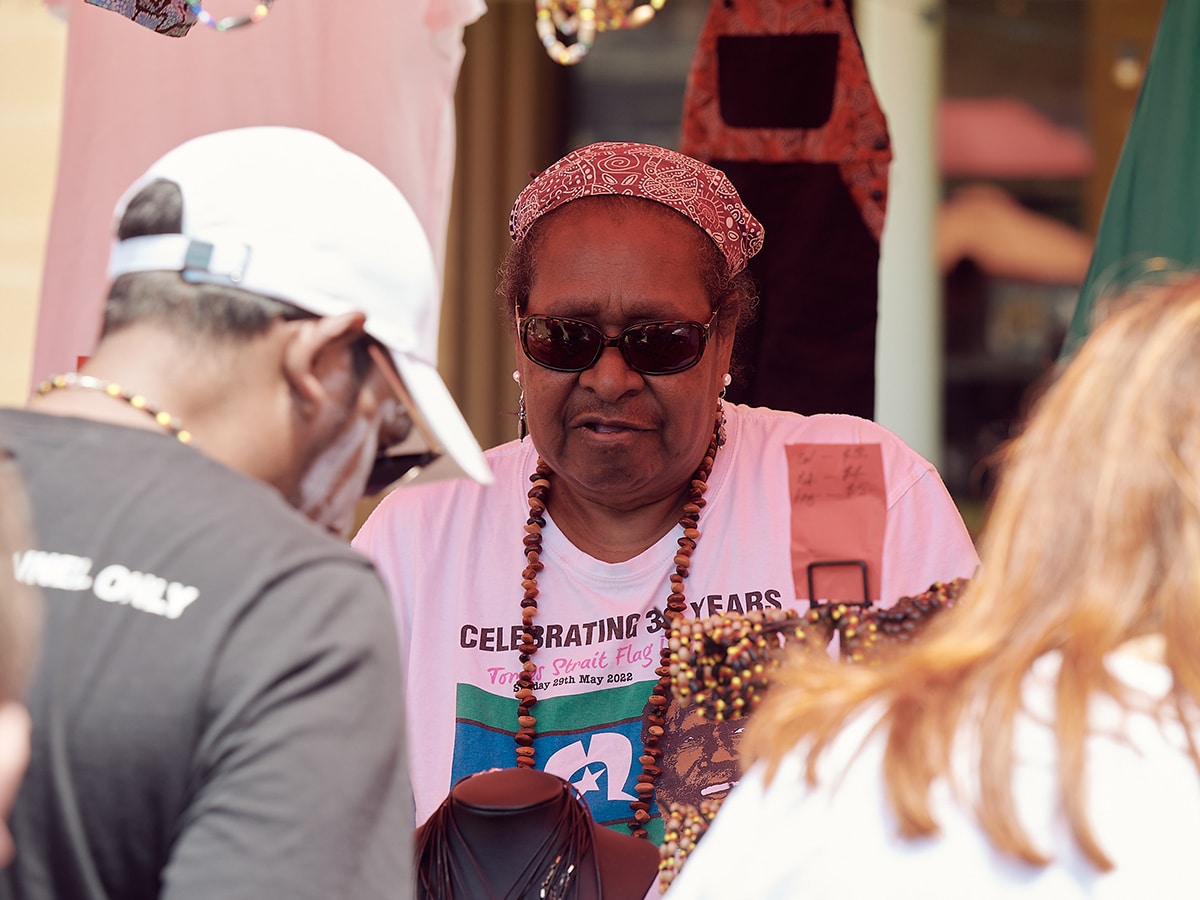 First Nations Father's Day Celebrations in Sydney
With Father's Day coming up on 3 September, we wanted to share some fun First Nations activities and celebrations that will be taking place at The Rocks and Barangaroo. On Saturday 2 September and Sunday 3 September, Sydney's well-renowned Blak Markets will be returning to Tallawoladah Lawn at The Rocks overlooking stunning views of Sydney Harbour. It's the perfect opportunity to experience a beautiful celebration of Indigenous culture while picking up a meaningful gift for father figures. Visitors can also enjoy multiple Indigenous performances while browsing over 20 stalls featuring the works of First Nations makers, artists, and small business owners.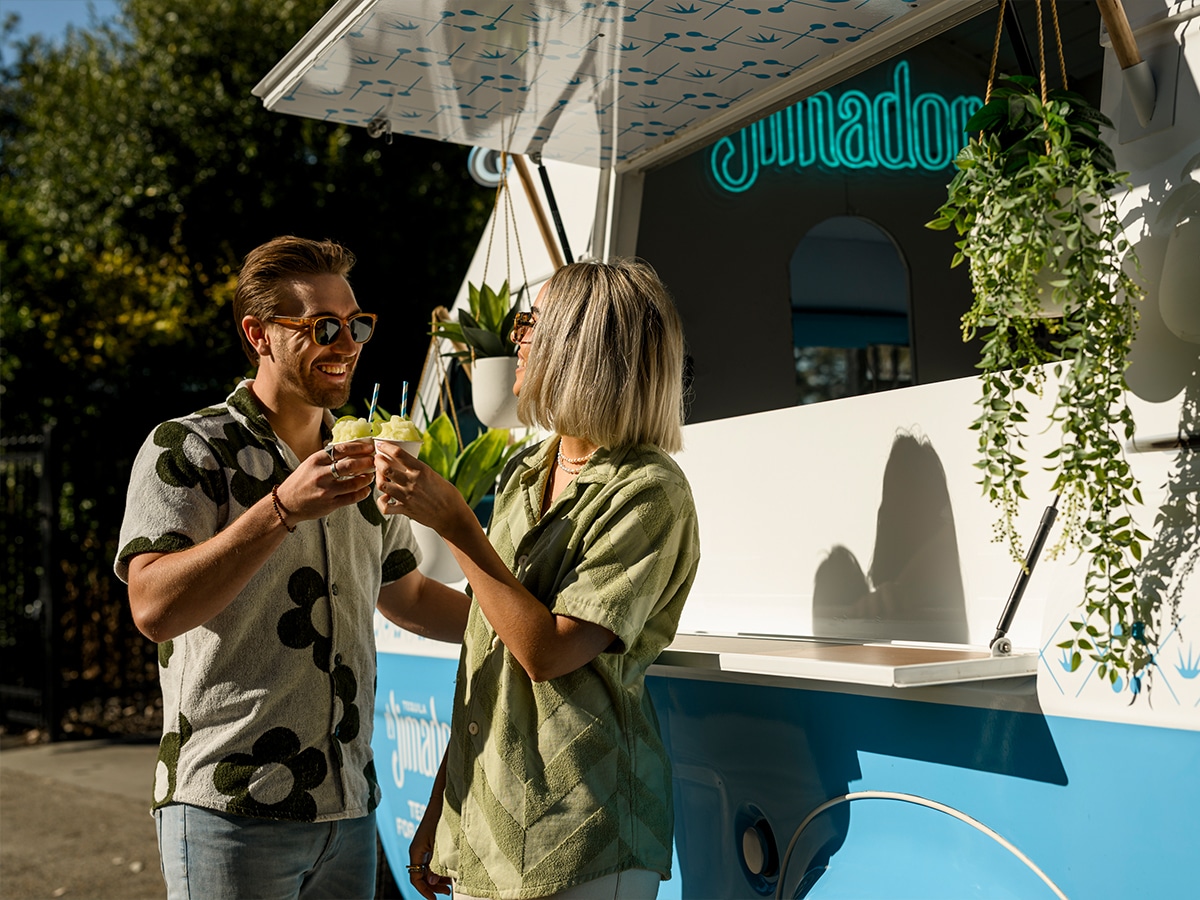 el Jimador Marg Machine is Slinging Free Frozen Margaritas
Watch out for the first-ever el Jimador tequila Marg Machine, serving frozen margs at an event near you this summer. To celebrate the Marg Machine taking its maiden voyage across Australia, el Jimador tequila will be giving away up to 10,000 free margaritas from September at a variety of tasty summer
events across the country. To get your hands on one of these frozen margies, simply head to the el Jimador marg machine to redeem and use the secret password "Margs for everyone" to claim a tasty serve.
First up on the marg trail is the Taste in the City festival at Bondi Pavillion, a festival celebrating
great food, drinks and live entertainment in the heart of the Eastern suburbs on the 2nd and 3rd
September. The el Jimador Marg Machine will start its East Coast tour in Sydney at the below events, with more locations across Melbourne and Brisbane being announced in the coming weeks.