Feel-Good Friday: May 15 – Splits, Stogies and the World's Shortest Man
The taps are flowing, the ale is pouring; pubs are finally open…sort of. You and nine of your closest (but still social distance-est) mates can now huddle around the cool taps of favourite local after state governments in New South Wales and the Northern Territory opted to reopen pubs and clubs under some pretty strict regulations. Sure, it's step one in a long road to recovery, but then again, every great journey begins this way. If you don't live in the two aforementioned states, things might seem a little dire, but never fear. We've got you covered.
Here are 9 awesome stories from the last 7 days in this week's edition of our Feel-Good Friday wrap-up.
You'll also like:
Feel-Good Friday – May 8: Doodles, Delivery and Dave Hughes
Feel-Good Friday – May 1: New Hires and Zoom Misfires
Feel-Good Friday – April 24: Growlers, Penguins and P Diddy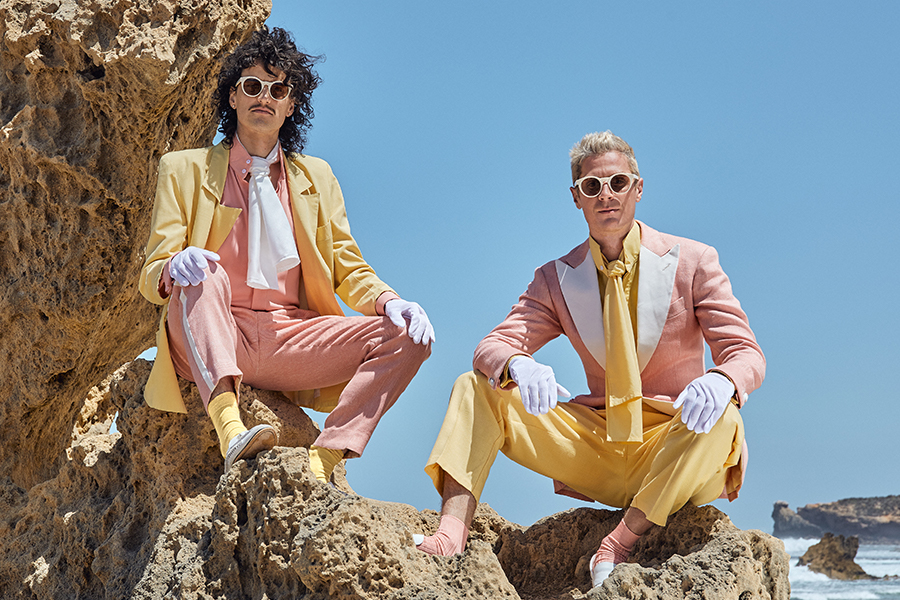 1. Client Liaison is Hosting a Couch Party
Indie-pop legends Client Liaison are throwing a mad couch party to keep things interesting. The band is performing bangers after bangers in their living room this afternoon from 6-7pm AEST. The event is on behalf of ReachOut, Australia's most accessed online mental health service for young people and is put on by KFC.
"We're excited to bring a bit of Client Liaison into people's homes during this time of isolation for the first KFC Couch Party. We'll be using our situation to take a new approach on our songs as well as preview what's next to come," Client Liaison vocalist Monte Morgan and keyboardist Harvey Miller said. "We're also stoked with Reach Out's involvement, knowing that we're shining a light on their free online services available for young people whenever they need them."
The Client Liaison couch party will be live-streamed through the KFC Facebook page, so get amongst it.
2. Arnie Shows Off His Flexibility
Kind of. In a video posted to his official Instagram, the great swole one himself shared some interesting words of wisdom. "Flexibility is just as important as weight training itself, so here we go," the 72-year-old former Mr Olympia said, appearing to do a full split on his kitchen counter. "Suck it up, in with your arms, and then bend over slowly to the side," Schwarzenegger added, slowly leaning over and reaching for his right foot, before revealing the gag.
Touche Arnie, touche.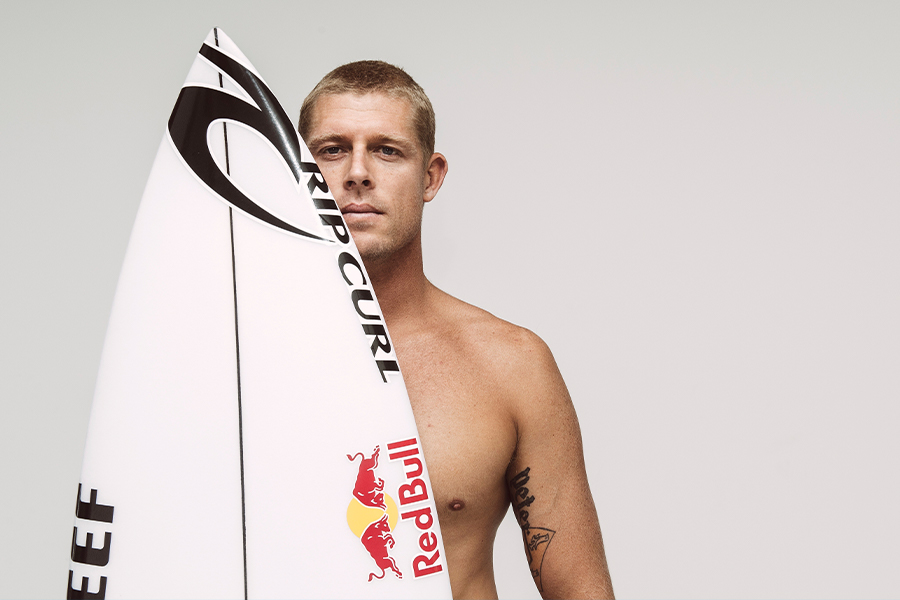 3. Free Mental Wellbeing App Backed By Mick Fanning
World champion surf legend and one-time shark-puncher Mick Fanning is pretty much as cool as they come, but he's just confirmed what a good dude he really is. Fanning has helped launched Mentemia, a new app that provides practical tips and techniques to help people take control of their mental wellbeing during these uncertain times.
"It's a great little handbook for how you can help yourself and reminds you about the importance of spending time looking after you," Fanning said. "I think that's really important in the world today. Mentemia is for everyone to use every day. It's for all Australians because even people who are well, get stressed and anxious, especially at a time like this."
Mentemia was created by All Blacks legend and long-time New Zealand mental health advocate Sir John Kirwan, Kiwi tech entrepreneur Adam Clark, and a team of expert medical advisors. The app offers a Mood Tracker, Breathing Tool and a bunch of daily suggestions on how to improve mental health. Even better, it's completely free.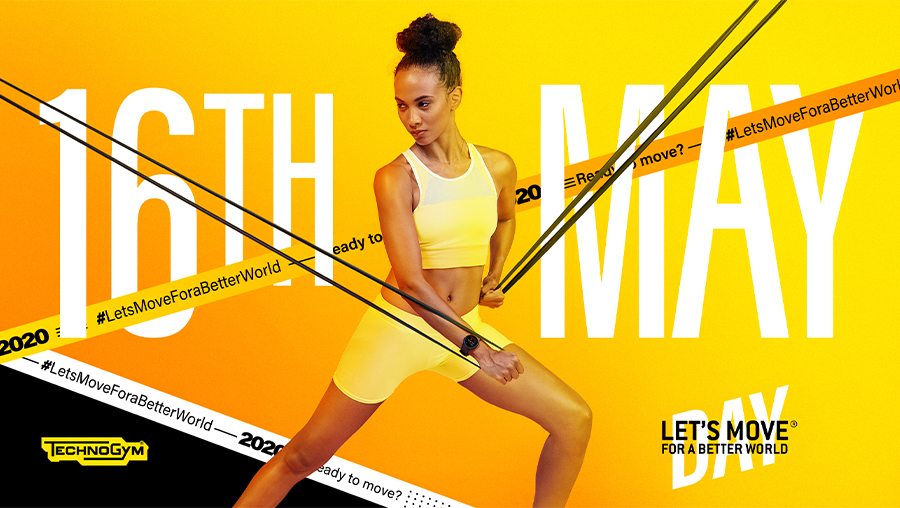 4. Technogym's Virtual Fitness Event
Some restrictions may be lifting but gyms are definitely still closed. That's why Technogym is launching its annual Let's Move for a Better World event virtually. The global event aims to gather the entire fitness community on one platform to promote positivity, motivation and activity whilst in lockdown. Fitness icons James Stirling and Allegra Pairs will lead the event. For Australia, it kicks off on Saturday, May 16 at 7pm.
5. Guided Meditation Challenge Kicks Off
A new 5-week mindfulness challenge is set to kick off on Sunday, May 24. Launched by Soul Alive founder Luke McLeod, 5-Alive is the new challenge that gives participants the opportunity to grow mentally and spiritually during isolation. Everyone who joins in will score 5 weeks of guided meditations classes, a new mindfulness topic each week, Soul Circle catch-ups, weekly live Q&As and a progress tracker to keep you on track.
6. Former World's Shortest Man Regains His Title
Edward Niño Hernández of Colombia was once the shortest man in the world, however, he lost the title after being bested by two others. Now, it appears, Hernández has reclaimed the status. Both of his competitors have sadly passed, paving the way for the Colombian to once again stand tall as the Guinness World Record holder. He's understandably pretty chuffed with the achievement.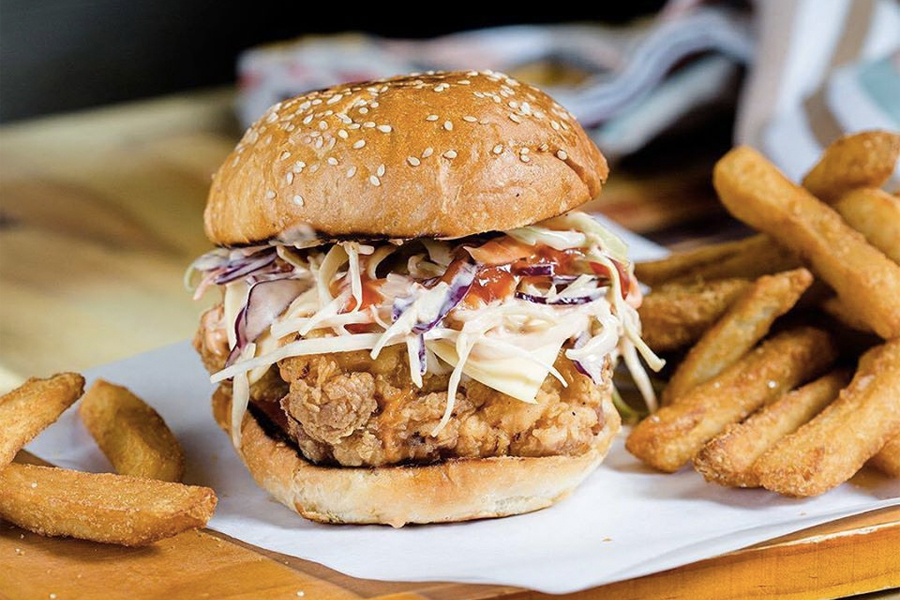 7. Cheap Chicken and Beer
Aussie fried chicken favourite, GAMI Chicken and Beer is offering 20% off for orders over $20, so get your hands dirty and tuck into some sweet grub this weekend. The brand is also giving up free delivery through DoorDash for selected Melbourne and Sydney restaurants. The new initiative comes in celebration of the new GAMI Chicken and Beer app. The promotion runs until Midnight Wednesday 20 May.
8. Cooper's Brewery Presents Aussie Pub Rock Legend
One Aussie pub legend is supporting another. Coopers Brewery is presenting former Noiseworks frontman Jon Stevens in a virtual performance for its Coopers' Live, Loud and Local initiative. Stevens will join hosts Myf Warhurst and Joel Creasey at The Sandbar in Scarborough Beach, Perth for a live-streamed interview and performance through the venue's Facebook page this Saturday night at 8pm AEST. There is also a sweet pub trivia to be held through The Sandbar's Facebook page on Friday, with Coopers giving away a bunch of free beer and merch to viewers throughout both nights.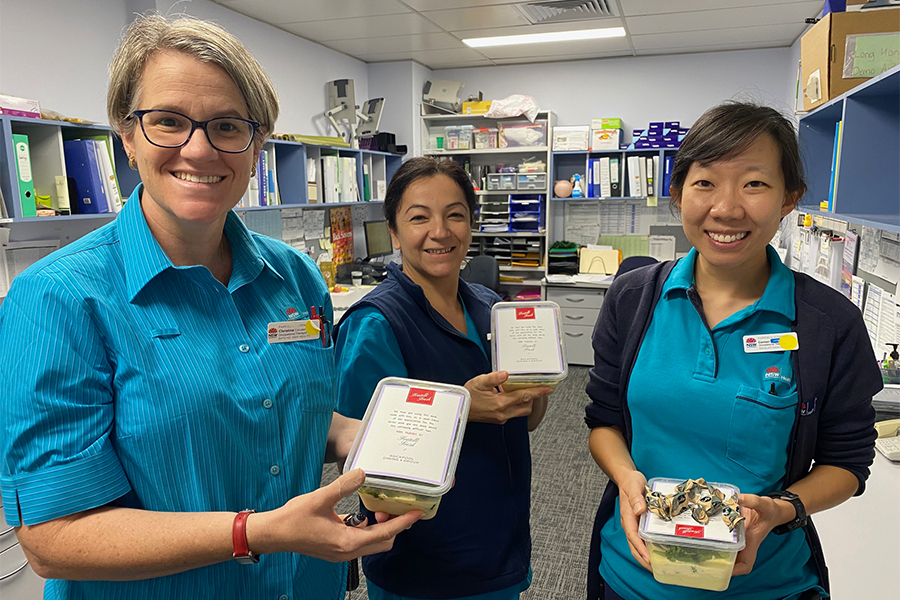 9. Fratelli Fresh Passes 3,000 Meals Donated
Sydney restaurant institution Fratelli Fresh has expanded its Feed the Front Line program, which donates meals to front line workers in hospitals across the city. This week, the group surpassed the 3,000 meal milestone, just in time for International Nurses Day on Tuesday, May 12. "Our Feed the Front Line program is a way to pay tribute to the healthcare profession's hard work, dedication and contribution to society, particularly at this strenuous time," Rockpool Dining Group chief executive officer Thomas Pash said. "We encourage businesses, families and individuals to jump on board and donate a $10 meal, as we try to reach 1000 customer meal donations by the end of June."
You'll also like:
Feel-Good Friday – May 8: Doodles, Delivery and Dave Hughes
Feel-Good Friday – May 1: New Hires and Zoom Misfires
Feel-Good Friday – April 24: Growlers, Penguins and P Diddy