Feel-Good Friday: September 17 – Indigenous Influencers, Porky Pies and Climate Clean-Ups
For me, every Friday begins with a brisk 80m sprint from my bed to the bottom of the driveway franticly dragging a wheely bin behind me. Having woken up approximately 17 seconds earlier to the sound of the garbage truck pulling up, my Friday ritual is almost exclusively done in my pyjamas.
As I stood and watched the friendly garbo lift my trash into the truck, I thought to myself… "As soon as these f*ckers are electric, there's going to be a lot of Aussies really screwed".
Anyway, just a short one for y'all today cowboys and cowgirls. Enjoy Feel-Good Friday.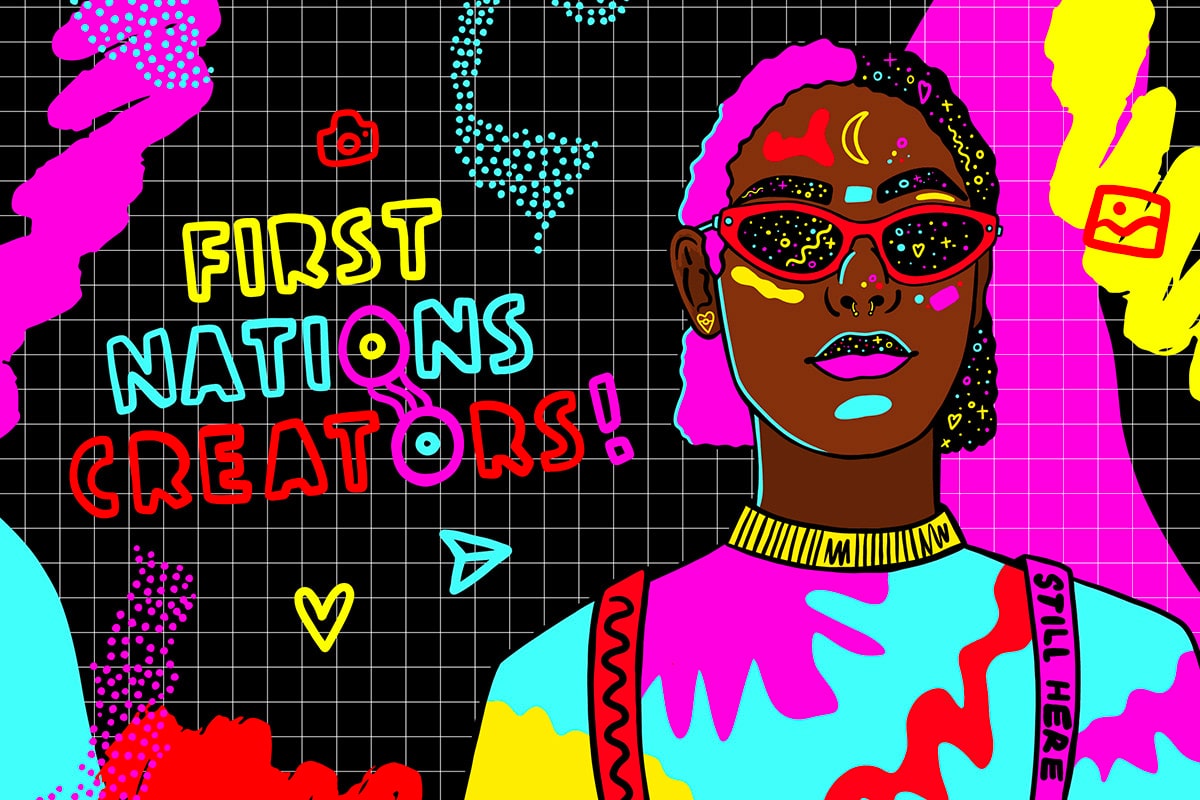 Fifteen Recipients Announced For the First Nations Creator Program
With the aim of supporting indigenous creatives, Instagram and Screen Australia have just announced the fifteen recipients of the inaugural First Nations Creator Program. Launched in May of this year, the program aims to accelerate up-and-coming local Aboriginal and Torres Strait Islander social media creators and amplify diverse voices across the social media landscape.
The recipients include film and video creators, sovereign storytellers, musicians, beauty and lifestyle bloggers, podcast producers, and everything in-between. Thanks to the program, they'll be receiving specifically modified training sessions and workshops that'll advance their knowledge of the unique product they offer, how to use it creatively and safely, along with mentored guidance on digital production and tailoring a social media strategy.
On top of that, the creators will receive production funding of $10,000 each, to help them create Reels or IGTV content for their Instagram account. Finally, upon completion of the program, participants will be assigned an Instagram partner manager to continue their journey on the platform.
It's a huge boost to young creators and will amplify the indigenous voice across the platform. Stay tuned and throw the recipients a follow to watch their journey.
The fifteen selected recipients of the inaugural First Nations Creator Program are:
---
Featured Video from Man of Many
---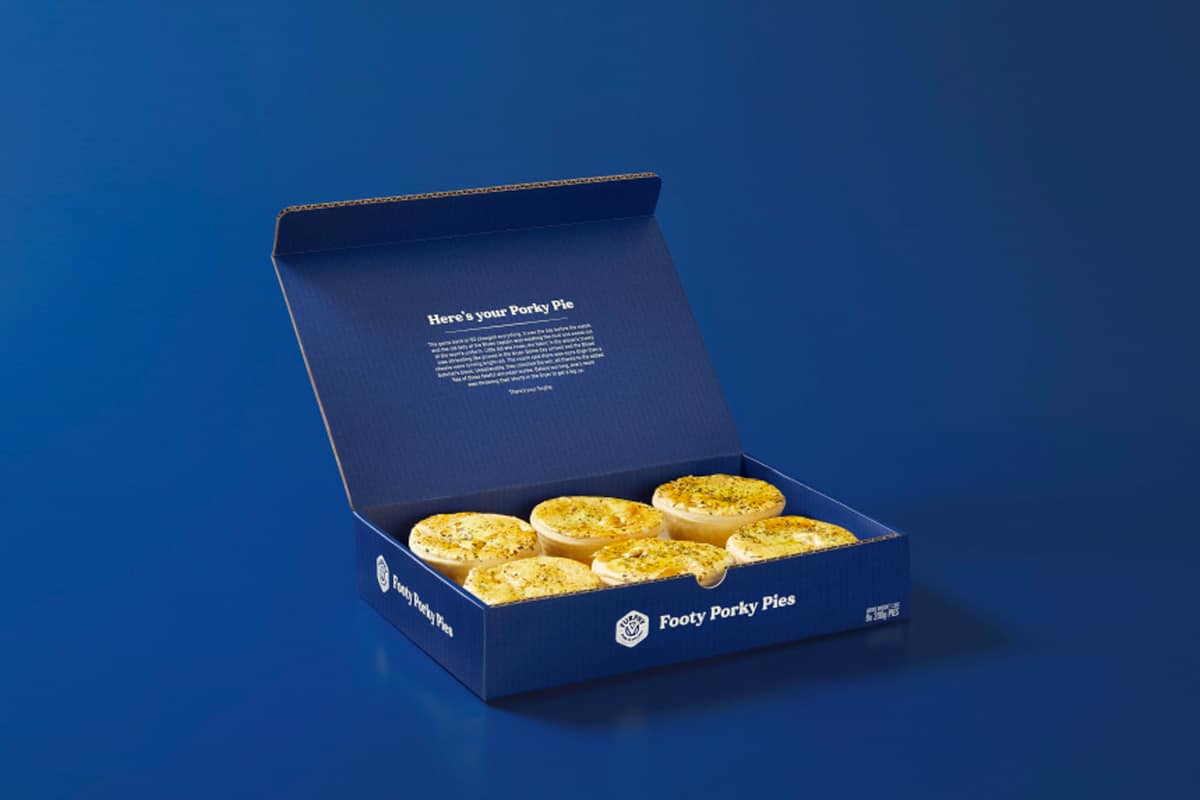 Free Pies From Furphy For Grand Final Weekend
A lotta pies and a lotta aliteration. With the Grand Final moved to Perth, Melbournians might feel a bit hard done by as they watch the Dees and the Dogs go at it next weekend. Furphy gets this. It's tough times all round. So, with that in mind, the Victorian based brewery decided to go ahead and hook up their fans with some good old fashioned meaties to give you the game-day feeling from the comfort of your couch.
Starting on Tuesday next week, Furphy is offering a free Furphy Footy Porky Pies to 500 lucky fans. To get your paws on the limited-edition pies, fans will need to order online next week. You've got to be within 20km of Melbourne CBD to order and then you'll get a 2-pack of Furphy Footy Porky Pies delivered just in time for the game on Saturday. It's that simple.
Just follow this link from Tuesday next week. Be quick though. As the wise man Ricky Bobby said, "if you're not first, you're last".
Tangaroa Blue Announces the 2021 WA Beach Clean-Up
On the 15-18th October 2021, the Tangaroa Blue Foundation will be running its annual beach clean up in Western Australia. The national environmental organisation is calling on citizen scientists, schools, community groups, corporate groups, families and all ocean lovers to register and support the event.
We love our sunburnt country and its important that we keep it clean for ourselves, nature and the generations to come. That's why this October you can participate by organising a clean-up at their favourite section of our beautiful Western Australian coastline. Head to this link, get a crew together and get down to your local to do your bit.
If you're not on the beach in WA and still want to help out, the Tangaroa Blue Beach Clean-Up extends to estuaries, rivers and any other in-land waterway. It's all just about banding together to keep our country spick and span.
In 2020, more than 1200 people from across the community spent over 2780 volunteer hours at 107 clean-up events and scoured more than 184 km of coastline. A total of 76,480 items, weighing in at 3.2 tonne, were removed and audited by volunteers.
"Every piece of rubbish removed from the beach means less opportunity for marine animals to be impacted through ingestion or entanglement. The data that is collected also assists us to track litter to its source and create programs to change behaviour and stop rubbish at the source", said Casey Woodward, Tangaroa Blue's Media Spokesperson. "We are incredibly lucky to call the coastline of Western Australia our home. Alongside our long term partners Keep Australia Beautiful WA, we are welcoming Tallwood Custom Built Homes and Bay West Blinds to our corporate support for this year's event".
---
Featured Video from Man of Many