20 Highest Earning CEOs in Australia for 2022 Revealed
We all have dreams of becoming the next big deal, or making our way up the career ladder of one of the nation's biggest companies. So, why not take some inspiration from those who have actually made it to the big time? Across the board, Australia has a pretty damn impressive catalogue of CEOs, from start-up trailblazers like Fred Schebesta to big-shot mining magnates such as Twiggy Forrest. However, despite cutthroat competition between some long-time names in the sectors like manufacturing, banking and mining, the highest earning CEOs in Australia for 2022 (by a country mile) are Afterpay founders, Anthony Eisen and Nick Molnar. Surprising absolutely no one, the Buy Now-Pay Later legends have cashed in this year, but who else made the list?
You'll also like:
10 Most Valuable Luxury Brands for 2020
20 Most Valuable Sports Teams in the World for 2020
The World's Most Expensive Bowl of Ramen is in Sydney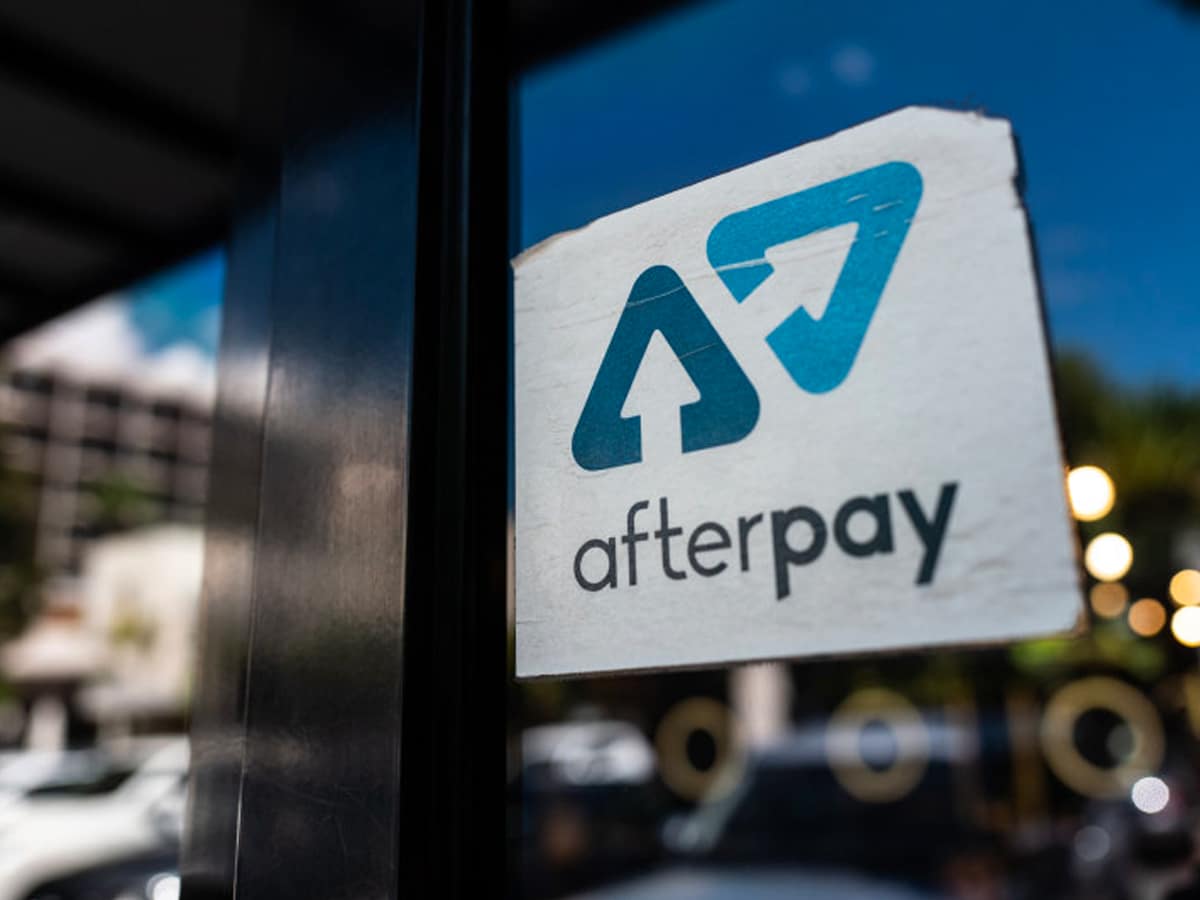 How the Earnings are Judged
Short of having the highest-paid CEOs in Australia submit their bank accounts to you directly, finding out their bottom lines isn't always easy. However, the team at the Australian Council of Superannuation Investors (ACSI), an organisation committed to providing a voice on financially material environmental, social and governance (ESG) issues collates an annual report on CEO pay. Now in its 21st year, the ACSI CEO Pay Report has become one of the industry's most trusted list, derived from pay data collected from public disclosures covering 78 ASX100 CEOs (FY20: 82) and 76 ASX101-200 CEOs (FY20: 79).
The ACSI CEO Pay Report
Established in 2001, the ACSI undertake a year-round program of research to calculate and investigate the value of cash and equity received by ASX200 CEOs. Remarkably, the research for this year found that the median cash pay for ASX100 CEOs rebounded 41.6% from $1.98 million to $2.80 million, after the impact of the pandemic in FY20, which was the lowest recorded since 2003.
"In the first year of the pandemic, Australian boards responded to market turmoil, and the deep and lasting impacts on communities, to appropriately reduce CEO pay outcomes," ACSI CEO Louise Davidson said in the report. "Our latest analysis shows that the pendulum swung significantly in the opposite direction over the following 12 months, evidencing a market-wide 'catch up' in pay for CEOs – and, most likely, their executive teams."
Specifically, Afterpay's co-CEOs Anthony Eisen and Nick Molnar set a joint record for realised pay of $264.2 million (more than $100 million each) after exercising their $1 options when the share price was near $90.
Methodology
In terms of how the Pay Report works, the study includes CEO pay for entities in the ASX200 for the 2021 financial year. Excluded from this list are CEOs appointed mid-year and externally managed entities, along with companies domiciled outside of Australia that are subject to different remuneration disclosure requirements. Also, if a company does not produce a remuneration report, it was also excluded.
Bonuses
While salary does encompass the vast majority of CEO pay, bonuses also make up a significant portion and this year, the big end of town cashed in. After a rough 2021 financial year, bonus outcomes reached record levels in FY21 as the pandemic-induced declines of FY20 more than reversed, and the number of CEOs receiving zero bonuses fell sharply. As a snapshot, the median bonus for an ASX100 CEO as a proportion of maximum in FY21 rose from the record low 31% in FY20 to 76.7%, the highest outcome in the seven years the CEO pay study has been collecting data.
Highest Earning CEOs in Australia 2022
With Afterpay the standout performer in 2022, it's time to take a look at just how much the other big names in business, finance, mining and travel fared this year. Here is a list of the highest-paid CEOs in Australia for 2022, as unveiled by the ACSI.
1. Anthony Eisen & Nick Molnar, Afterpay (AUD$264,222,249)
The Afterpay CEOs have catapulted start-ups to the big time, their ingenious business finesse crowning them as the top-earning Australian CEOs of the 2021 financial year, pocketing a combined $264 million. This earning sets a new record and can perhaps be put down to their decision in August 2020 to execute 1.5 million stock options at $1, when the Afterpay share price hovered near $90. To say we wish we were earning Nick Molnar's salary when we were 32 would be an understatement.
Business: Afterpay
Industry: Technology
Earnings: $264,222,249
Birthdate: 1972 & 1990
Location: Sydney, Australia
2. Paul Perreault, CSL (AUD$58,914,531)
Coming in second place is Paul Perreault, the man leading the Australian specialty biotechnology company, CSL. Perhaps a significant contributor this financial year was CSL's contract win at the hands of the federal government, which saw the company licensed to produce the AstraZeneca Covid vaccine in Australia at an undisclosed (code for monstrous) price. It marks the second consecutive year the CSL CEO had realised pay above $30 million, however in FY21, Perreault also exercised his last legacy options, with exercise prices of $107.25, when the share price was $292.
Business: CSL
Industry: Biotechnology
Earnings: $58,914,531
Birthdate: 1959
Birthplace: Utah, USA
3. Mick Farrell, ResMed (AUD$37,403,034)
The third highest-paid CEO in Australia is Mick Farrell, CEO of ResMed, a California-based medical equipment company. It provides cloud-connectable medical devices for the treatment of sleep apnea, chronic obstructive pulmonary disease, and other respiratory conditions. It's no secret the need for this equipment peaked during the pandemic, which may be why Farrell has raked in so much cash. According to ACSI, this was the second year in succession that Farrell received the "highest level of realised pay in the 'foreigner' sample and the link between a US domicile, or influence, and high levels of pay was clear".
Business: ResMed
Industry: Medical
Earnings: $37,403,034
Birthdate: 1975
Birthplace: San Diego, USA
4. Greg Goodman, Goodman Group (AUD$37,105,490)
Another impressive Australian CEO salary is that of Greg Goodman, CEO of the aptly named Goodman Group, a global industrial property group that owns, develops and manages industrial real estate in 14 countries across the world. A long-time figure in the world of property bosses, Goodman is doing better than ever, managing to take home a whopping AUD $37.1 million this year.
Business: Goodman Group
Industry: Property
Earnings: $37,105,490
Birthdate: 1966
Birthplace: Sydney, Australia
5. Robert Thomson, News Corporation (AUD$28,690,792)
Like death and taxes, it's somewhat inevitable that you'll see the head of a media giant make an entry in the list of the highest-earning CEOs in Australia. NewsCorp CEO Robert Thomson is precisely that man. An experienced Aussie journo turned millionaire, Murdoch's man has ensured that the global giant maintains its tenure as the world's most prolific media and publishing company. Oh, and he made a cheeky AUD$28.6 million doing it.
Business: News Corporation
Industry: Media
Earnings: $28,690,792
Birthdate: 1961
Birthplace: New York, USA
6. Michael & Matthew Heine, Netwealth Group (AUD$25,846,554)
While they might not be household names, this father and son duo are the CEOs behind one of the nation's fastest-growing wealth management companies, Netwealth. The business has only gone up since it went public in 2017 and now has more than AUD$56 billion in funds under management. According to the report, the Heines were included after 1.4 million performance shares, granted to Matthew prior to IPO, vested in February 2021 with a value of $24.7 million.
Business: Netwealth Group
Industry: Finance
Earnings: $25,846,554
Birthdate:1950 & 1980
Birthplace: Melbourne, Australia
7. Alex Dorsch, Chalice Mining (AUD$17,806,728)
Mining magnate and one of the highest earning CEOs in Australia for 2022, Alex Dorsch made his fortune from a rather old-school industry, a rare feat among the up-and-coming self-made entrepreneurs also making the list. As the ACSI report explains, Dorsch exercised 4.4 million options with average exercise prices of $0.17 when the share price was $4.40 back in March 2021, spurring the massive salary for this year.
Business: Chalice Mining
Industry: Mining
Earnings: $17,806,728
Birthdate: 1987
Birthplace: Perth, Australia
8. Shemara Wikramanayake, Macquarie Group (AUD$14,693,343)
Finally, a woman makes the list. The highest-earning female CEO, Shemara Wikramanayake is an Australian businesswoman with a career as a lawyer and a banker. The daughter of migrants, she became the managing director and CEO of Macquarie Group Ltd in 2018 and has succeeded immensely, courtesy of a trademark optimistic outlook and charismatic approach to leadership. According to the information available, in FY21, the Macquarie Group CEO was the highest-paid CEO on a reported-pay basis – that is, pay calculated under Australia's disclosure rule.
Business: Macquarie Group
Industry: Banking
Earnings: $14,693,343
Birthdate: 1962
Location: Sydney, Australia
9. Jack Truong, James Hardie (AUD$13,321,625)
Aussie manufacturer of fibre cement, James Hardie has succeeded far and beyond under CEO Jack Truong. Despite being fired in January of 2022, triggering a near $1 billion fall in the company's market value, the contentious Jack Truong still places high on the list of the highest-earning CEOs in Australia for 2022.
Business: James Hardie
Industry: Manufacturing
Earnings: $13,321,625
Birthdate: 1965
Location: Melbourne, Australia
10. Brad Banducci, Woolworths Group (AUD$11,788,098)
CEO and managing director of retail giant, Woolworths Group, Brad Banducci has taken an interesting approach to wealth management. The chief has invested half a billion dollars in the company since his appointment in 2016, which has been a great win, as evidenced by Banducci's net worth figure. The supermarket chief managed to nab a whopping AUD$11.7 million pay this year, backed by a seriously impressive run in the wake of the COVID-19 pandemic.
Business: Woolworths Group
Industry: Retail
Earnings: $11,788,098
Birthdate: 1965
Location: Sydney, Australia
11. Richard Weil, Janus Henderson Group (AUD$11,483,165)
Janus Henderson CEO Richard Weil has recently stepped down after 12 years with Janus Henderson Group, and a whole lot of money in his wallet. As CEO, Weil played an important role in the merger of Janus Capital Group and Henderson Group, which is fair to say, a huge factor in why he has one of the highest CEO salaries in Australia. In FY21, Weil managed to rack up a more than impressive AUD$11.4 million earning.
Business: Janus Hnederson Group
Industry: Asset management
Earnings: $11,483,165
Birthdate: 1965
Birthplace: Colorado, USA
12. Ron Delia, Amcor (AUD$11,325,798)
Ron Delia joined Amcor in 2005 and made his way up the ranks to CEO in 2015 to become the twelfth highest earning CEO in Australia in 2022. Just 43 when he stepped into the role, he is a leading example of a young businessman making a fresh mark in a company over 100 years old.
Business: Amcor
Industry: Packaging
Earnings: $11,325,798
Birthdate: 1972
Birthplace: Zurich, Switzerland
13. Elizabeth Gaines, Fortescue Metals Group (AUD$11,119,309)
Another leading lady taking on the title as one of the richest CEOs in Australia, Elizabeth Gaines is Fortescue Metals Group's first female CEO. Recent news revealed that Gaines has had to step down from her role as the company moves looks to become a global force in green energy and clean industry. During her reign, she made significant moves to elevate the company to where it is now.
Business: Fortescue Metals Group
Industry: Iron ore
Earnings: $11,119,309
Birthdate: 1964
Birthplace: Perth, Australia
14. Vincent English, Megaport (AUD$10,676,056)
Driving the success of one of the world's leading Network as a Service providers, Vincent English has been at the forefront of innovation in the tech industry and is a huge part of Megaport's success. He has experience in international finance and operations experience in telecommunications, making him not only an all-rounder, but also one of the highest-earning CEOs in Australia for 2022.
Business: Megaport
Industry: Technology
Earnings: $10,676,056
Location: Brisbane, Australia
15. Mike Henry, BHP Group (AUD$10,464,599)
Canadian-born businessmen Mike Henry became CEO of BHP in 2020 and his high-earning status can be credited to a 30-year run in the global resources industry. After being with BHP since 2003, his leadership roles have spanned operational, commercial, and technical, indicating he has been an inspiriational leader for the company.
Business: BHP Group
Industry: Mining
Earnings: $10,464,599
Birthdate: 1966
Birthplace: Melbourne, Australia
16. Lewis Gradon, Fisher & Paykel Healthcare (AUD$9,878,197)
After a 38-year tenure at Fisher & Paykel Healthcare, it's no wonder Lewis Gradon's appointment as CEO in 2016 has overseen the development of a range of products. This, combined with the expansion of manufacturing and quality, with a side of COVID-fuelled demand, has made him one of the highest earning CEOs in Australia for 2022.
Business: Fisher & Paykel Healthcare
Industry: Manufacturing
Earnings: $9,878,197
Birthdate: 1963
Birthplace: Auckland, New Zealand
17. Chris Ellison, Mineral Resources (AUD$9,452,857)
Long-time West Australian mining entrepreneur Chris Ellison joined the nation's billionaire's club after shares in his Mineral Resources hit a record high in 2020. He is also the founding shareholder of each of the three original subsidiary companies of Mineral Resources. No wonder he's making bank.
Business: Mineral Resources
Industry: Mining
Earnings: $9,452,857
Birthdate: 1957
Birthplace: Perth, Australia
18. Magnus Nicolin, Ansell (AUD$9,292,432)
Swedish-born Magnus Nicolin built Ansell into a $5 billion giant in the manufacturing world. It's no surprise that after a very successful 11 years running one of the biggest medical glove and protective suits makers in the world, he's stashed a lot of cash and is ready to chill out, handing over the reins in 2021.
Business: Ansell
Industry: Manufacturing
Earnings: $9,292,432
Birthdate: 1957
Birthplace: Brussels, Belgium
19. Andrew Barkla, IDP Education (AUD$9,252,820)
Andrew Barkla, who claimed the mantle of Australia's highest-paid chief executive in 2019, steered IDP Education through the turbulent waters of the global pandemic and oversaw a tenfold increase in value in IDP Education in just seven years. Impressive stuff, to say the least.
Business: IDP Education
Industry: Education
Earnings: $9,252,820
Birthdate: 1962
Birthplace: Melbourne, Australia
20. Kevin Gallagher, Santos (AUD$9,137,037)
Just scraping his way into the 20 highest earning CEOs in Australia for 2022 is Santos CEO, Kevin Gallagher. Gallagher joined the company in 2016, bringing more than 25 years of international experience in the oil and gas industry and has helped the company through the energy transition.
Business: Santos
Industry: Energy
Earnings: $9,137,037
Birthdate: 1966
Birthplace: Adelaide, Australia
General FAQs
Who is the highest-earning CEO in Australia?
The highest-earning CEO in Australia is Afterpay duo, Anthony Eisen and Nick Molnar. In 2021, they reported a whopping AUD$264 million salary between them, a record for an Australian company.
What is Nick Molnar's net worth?
Nick Molnar's net worth is $2.67 billion, as of 2022. The enormous figure comes after Molnar and business partner Anthony Eisen's decision in August 2020 to execute 1.5 million stock options at $1, when the Afterpay share price hovered near $90.